Top 10 Things to Do in New York City on a Budget
Posted by Aaron
The Big Apple: a city known for its iconic skyline and the dazzling lights of Broadway. As a regular location in countless movies and TV shows, it's no wonder the city is a hotspot for sightseeing tourists, bringing in over 65 million visitors each year!
Whether you're a fan of architecture or public art, there's a slice of NYC for everyone – but it doesn't always need to break the bank. Here are our top 10 favourite places to visit in New York on a budget, with even more to discover here!
1) Central Park
No list of things to do in New York would be complete without Central Park. The city manages to pack in a lot of green spaces, but this one is by far the biggest and most well-known.
With construction completed way back in the 1870s, Central Park was the first ever landscaped park in the US and has been an icon ever since. And the best part is, it doesn't cost a dime to stroll around this 840-acre urban wilderness, making it one of the best places to see in New York on a budget.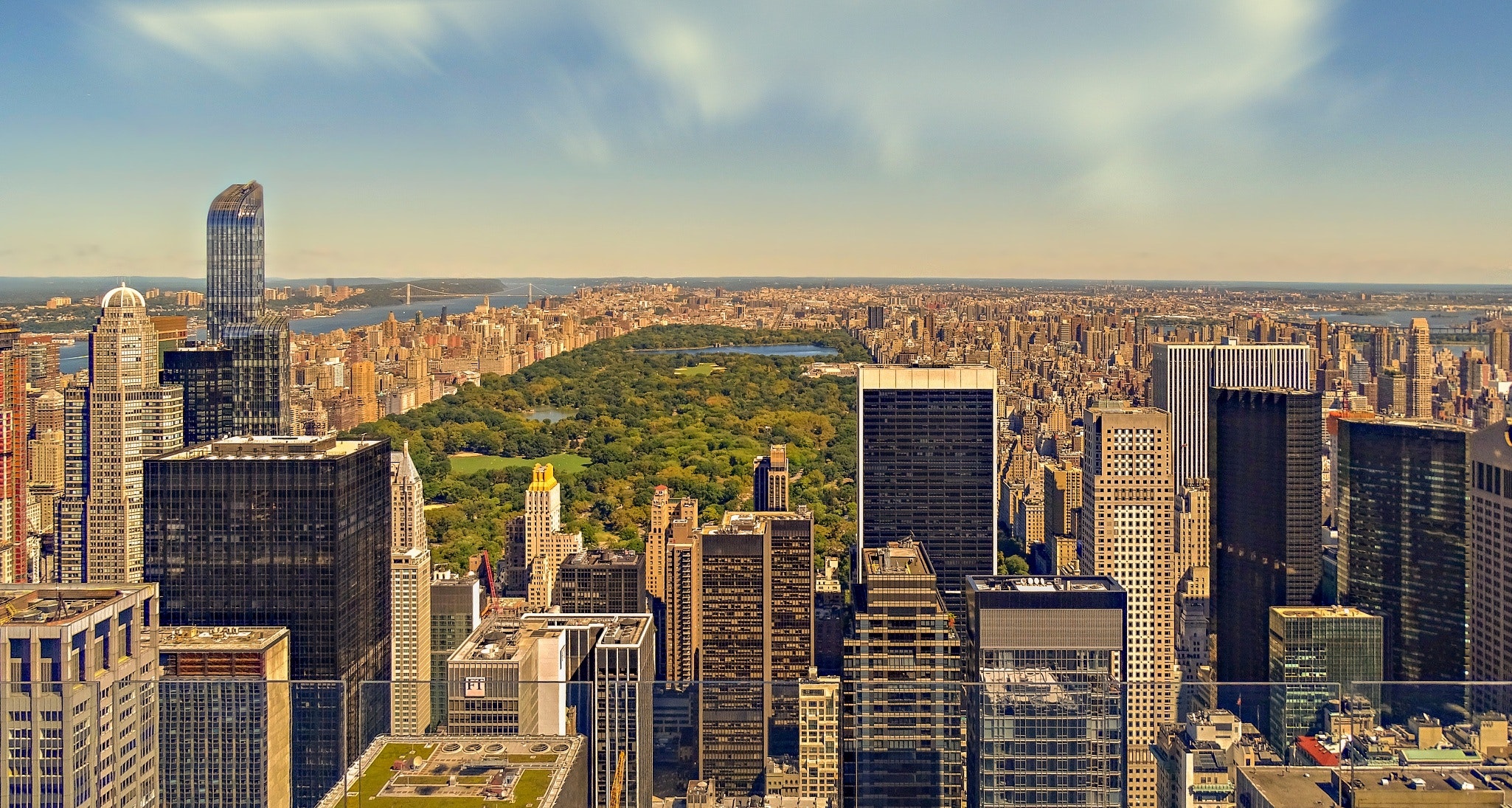 2) Flatiron Building
Many will recognise this odd-looking building, but not everyone will know it by name. Built in the early 1900s, the Flatiron Building isn't what you'd call conventional. The designer likened it to a ship sailing up Broadway. But everyone else agreed it looked like an iron, and so the name stuck.
At the time of its construction, the Flatiron was the only tall building in the neighbourhood, which led to some problems. Its peculiar shape was responsible for creating such strong winds that people struggled to walk past it! Why not challenge yourself on a walking tour?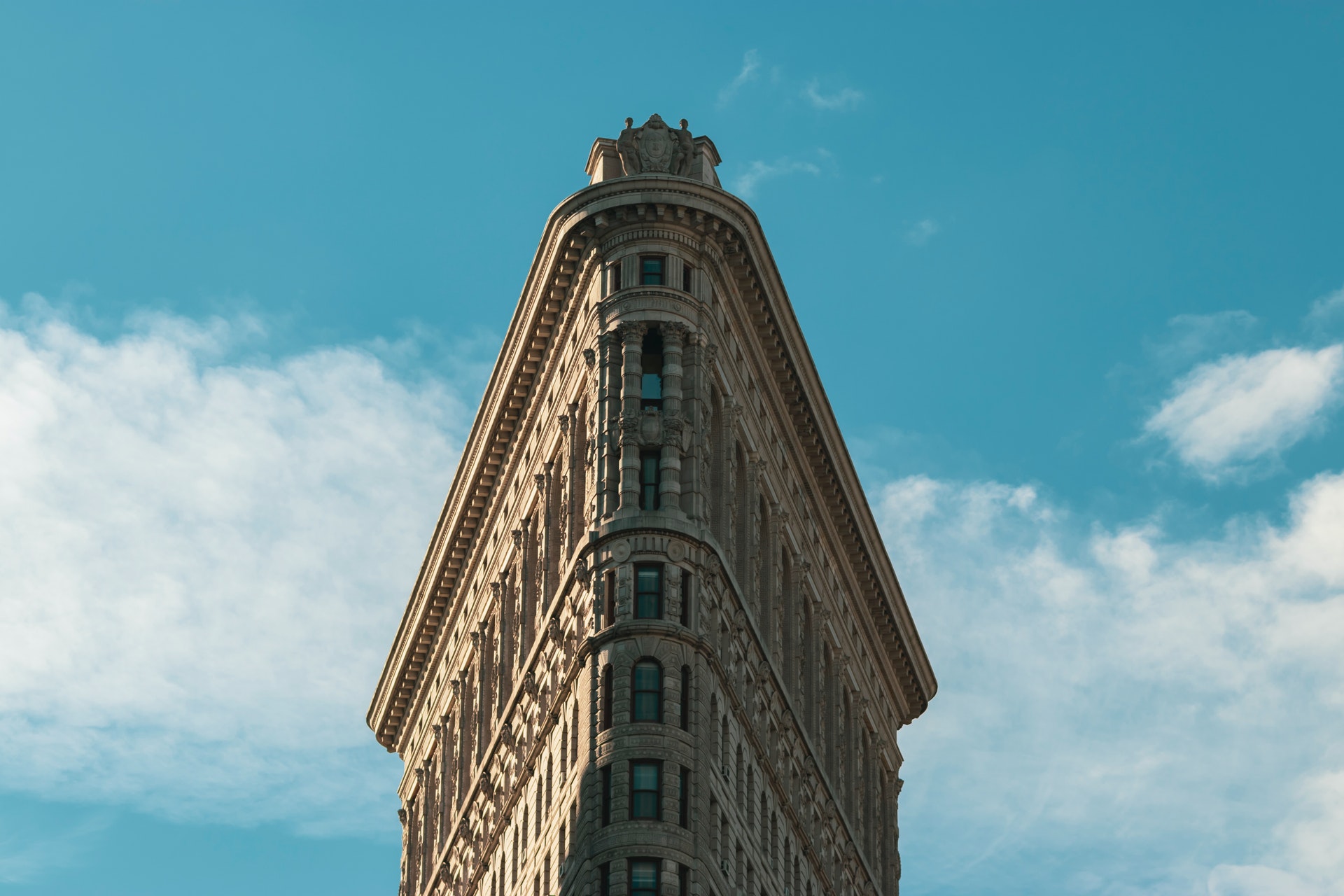 3) Governors Island
Looking to escape the city for a quiet day trip? Governors Island, situated just off the city's mainland, has plenty of attractions despite being a modest 172 acres in size. With a 2-mile biking route, art installations and public picnic areas, this is a perfect spot for things to do in New York City on a budget. And at $3 for a round-trip on the ferry, what reason do you have not to go?
Credit: Nestor Rivera Jr
4) Grand Central Station (7 Wonders of Midtown)
You don't always need to be going somewhere to warrant a trip to the train station. Sometimes it's enough just to appreciate the incredible architecture, and Grand Central Station is no exception.
It's more than just a train station, with plenty to explore and do – there's even a tennis court! But arguably its most iconic attraction is the brass clock located in the main concourse. Residing there since the station's opening in 1913, the clock is now worth a reported $10–20 million.
There are many stories surrounding the clock – tales of hidden passageways and secret stairways situated just below it. Will you be the first to discover them?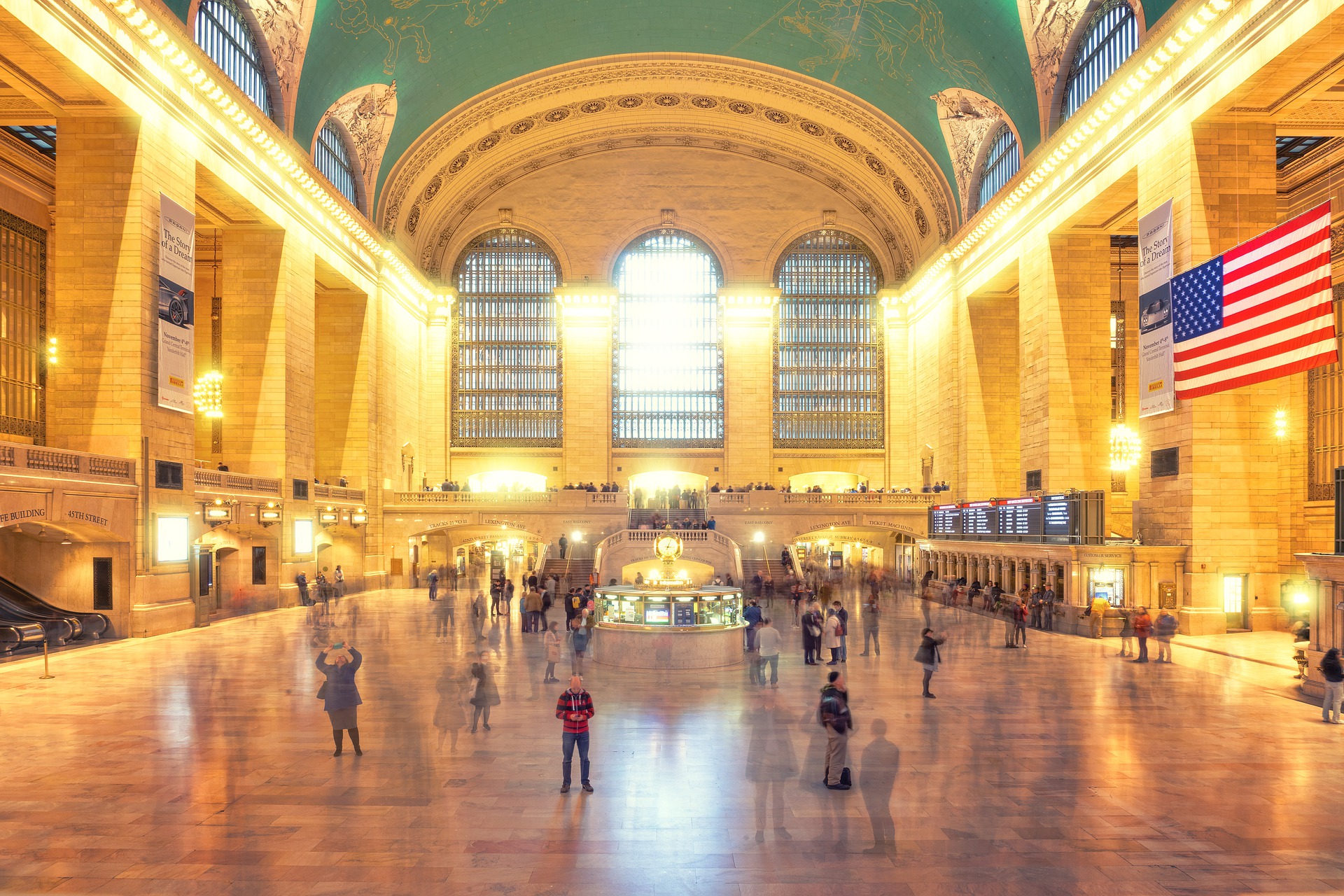 5) The Vessel
This remarkable piece of architecture is a relatively recent addition to the New York City landscape. With a top-heavy design that appears to defy physics, this unique attraction is a spiral staircase designed for climbing.
For a modest admission cost, the Vessel offers great views of the city for anyone looking to do some sightseeing. But if you really don't want to spend a dime, entry to the site is completely free for the first hour after opening!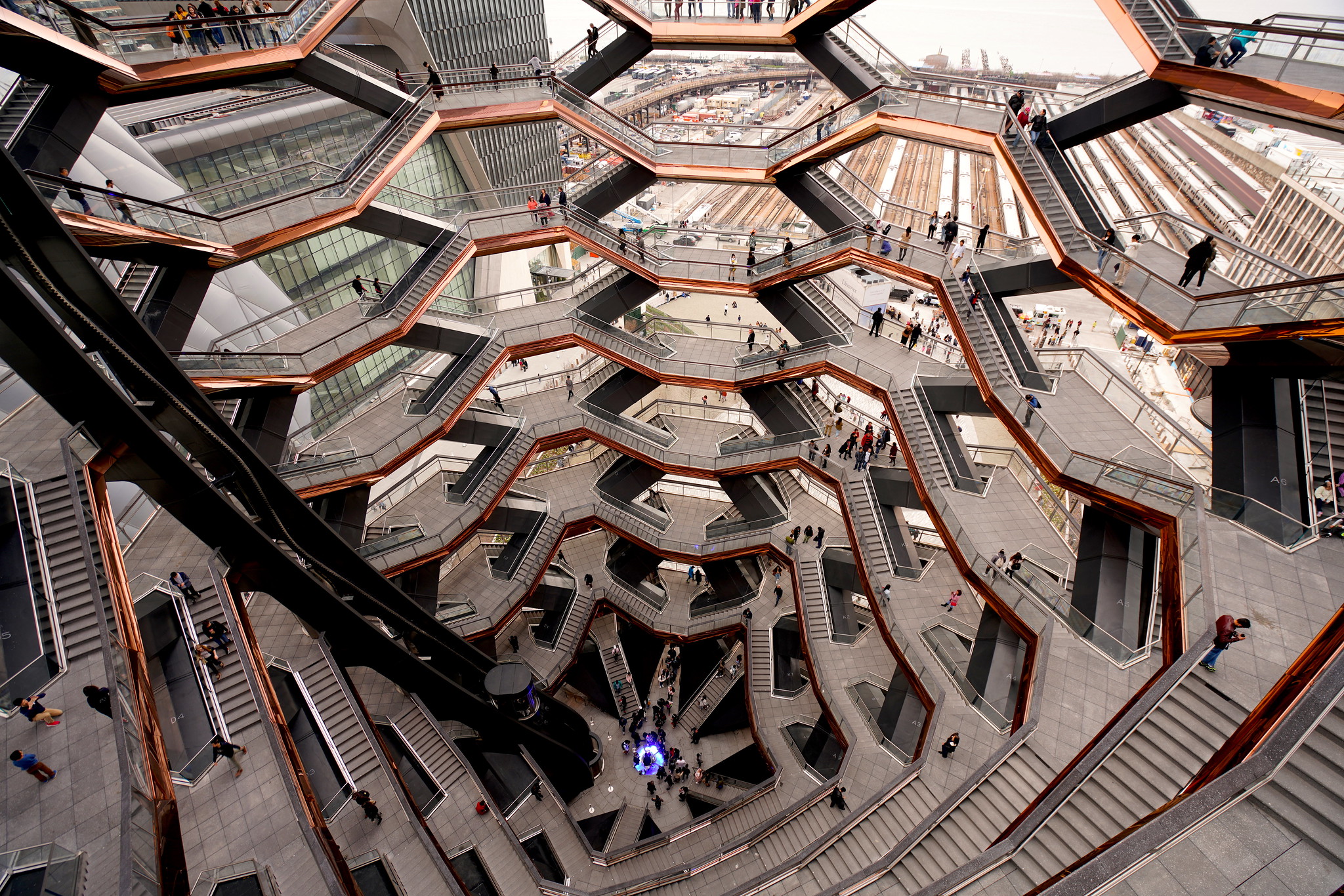 Credit: Jeremy Weate
6) New York Public Library
For some people, the prospect of spending time at the library isn't one they'd jump at. But an exception should be made for this stunning piece of architecture. With construction of the main building finished in 1911, New York Public Library has managed to maintain its original classic look, and remains one of the city's most recognisable landmarks.
Amongst its many iconic features are two stone lions that stand guard outside the library. The story goes that they're protecting the library's most important asset: knowledge.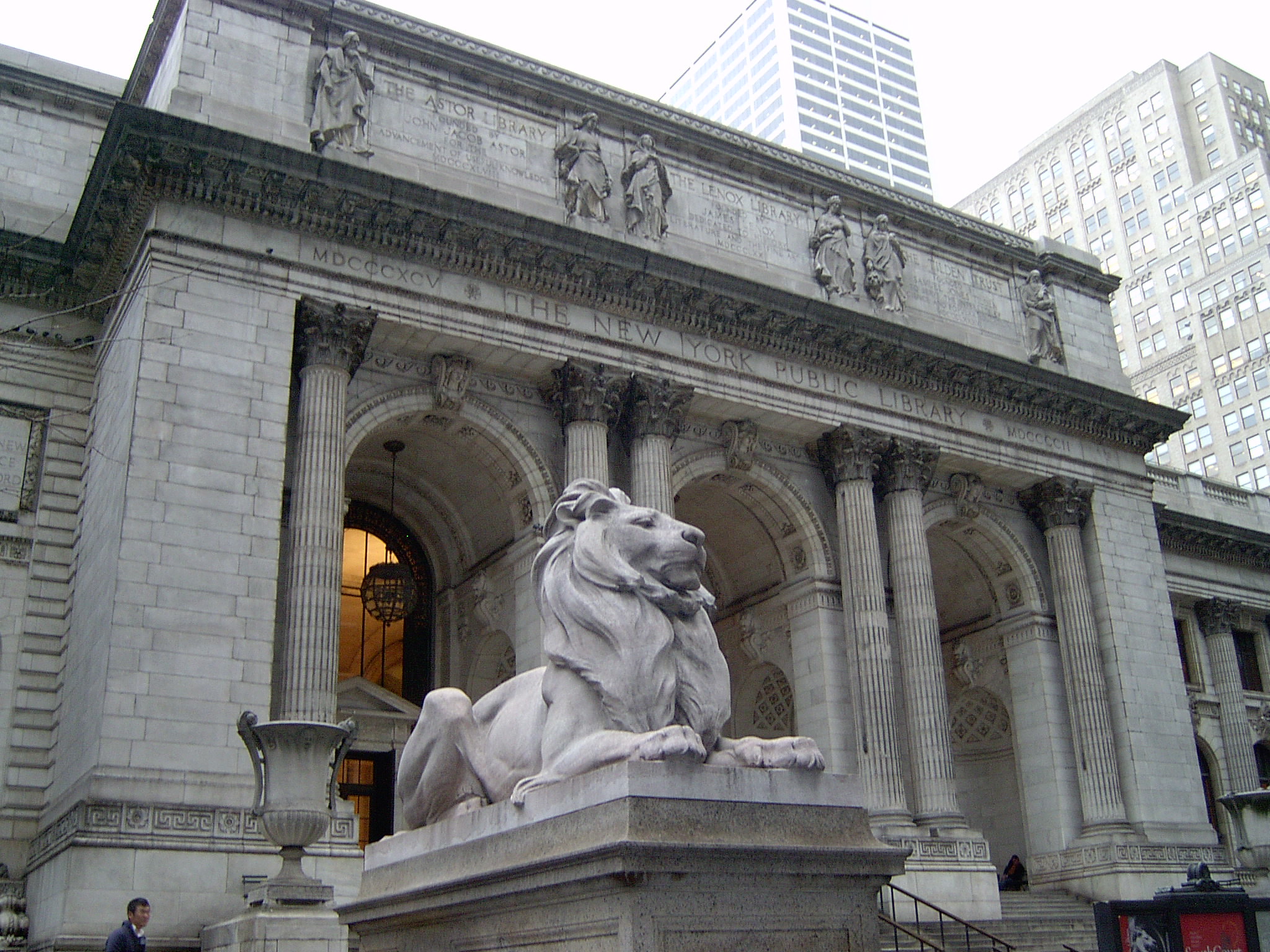 Credit: Melanzane1013
7) Federal Hall
The area surrounding Federal Hall has seen a lot of incredible moments in American history. Did you know that George Washington – the first ever US president – was inaugurated here back in 1789?
Back when New York was the country's capital, this was also the site of the first Congress and Supreme Court. That's a lot of history under one roof!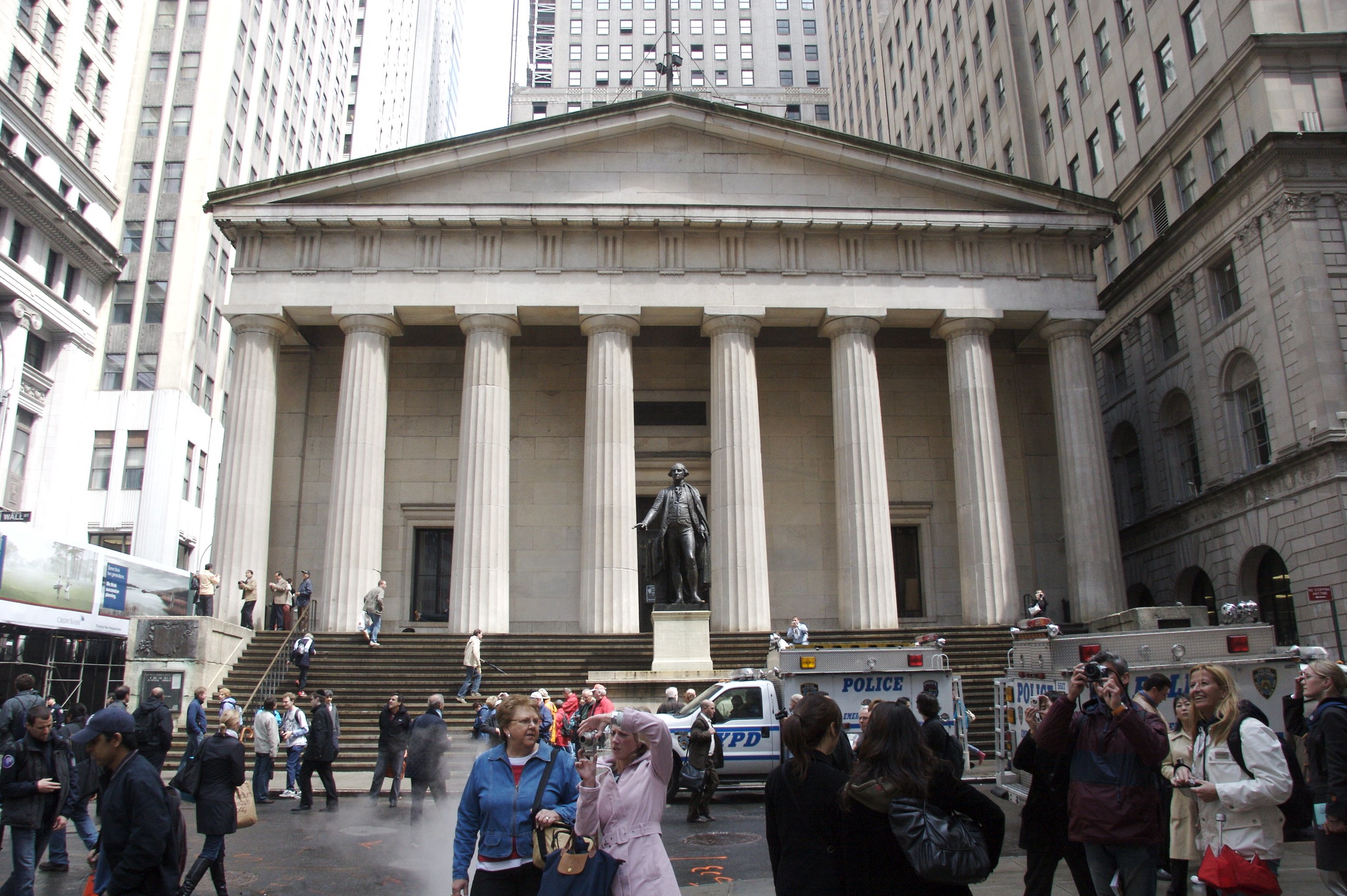 Credit: Tracy Lee Carroll
8) Empire State Building
At 102 stories high, this iconic landmark – named after New York's nickname 'the empire state' – was once the tallest building in the world. But despite no longer holding the title, it is still one of the most visited places in the city and is reportedly one of the most-photographed buildings in the world!
The viewing platform of the Empire State Building is an unbeatable spot for sightseeing. But if you don't fancy the hefty admission fee, don't worry – you can just as easily appreciate the view from the ground floor on one of our many walking tours.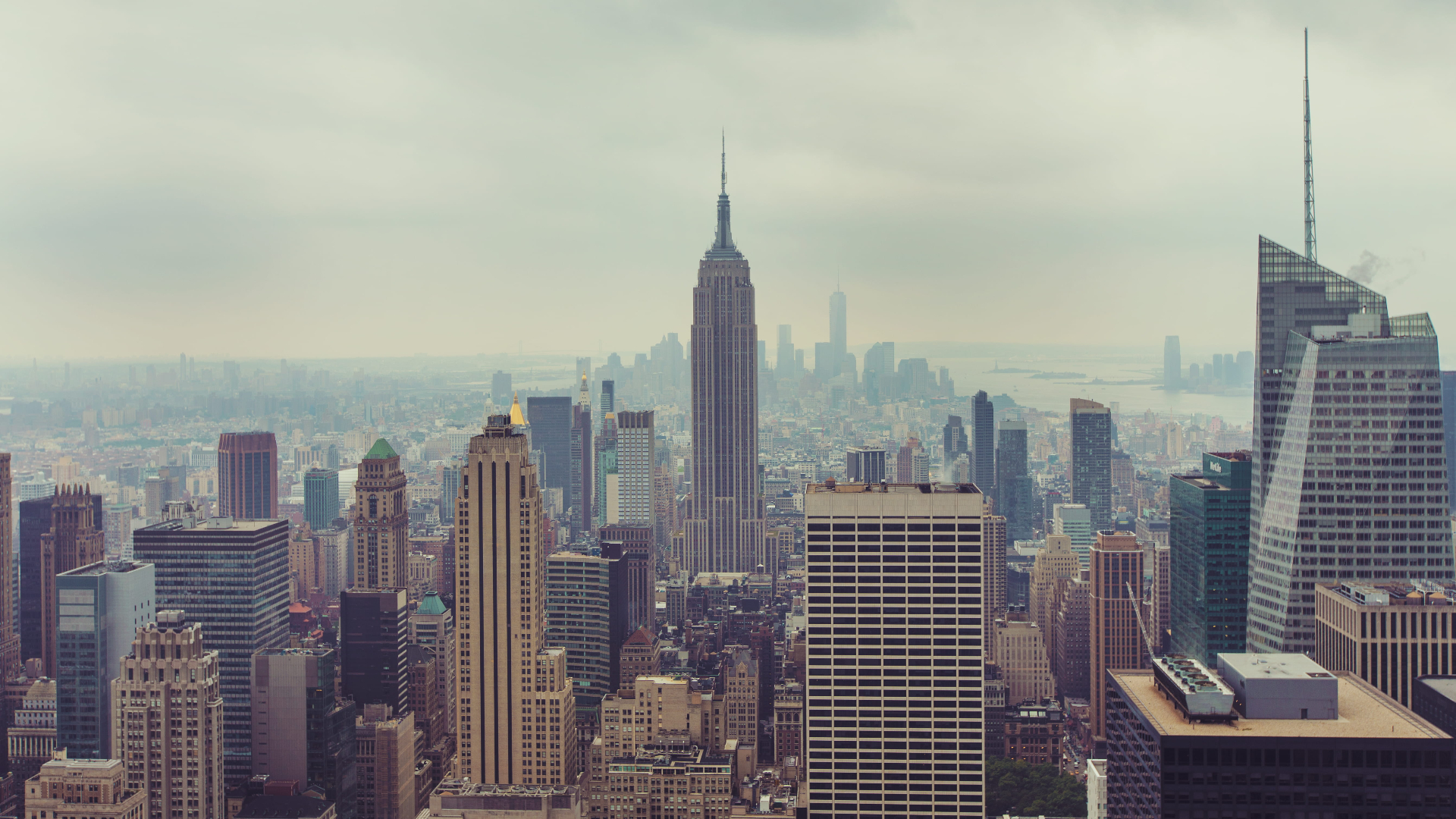 9) Bryant Park
Another of NYC's many parks, this might at first look like any other patch of green. But there's more to it than meets the eye. This privately-owned park offers a wide range of activities for visitors – everything from mini-golf to juggling classes. And if you're planning a trip during the winter months, the park also hosts its famous Winter Village and ice-skating rink!
But if all you want is to sit down and relax, that's fine too. The park boasts an unobstructed panoramic view of the surrounding buildings, so you won't be getting bored any time soon.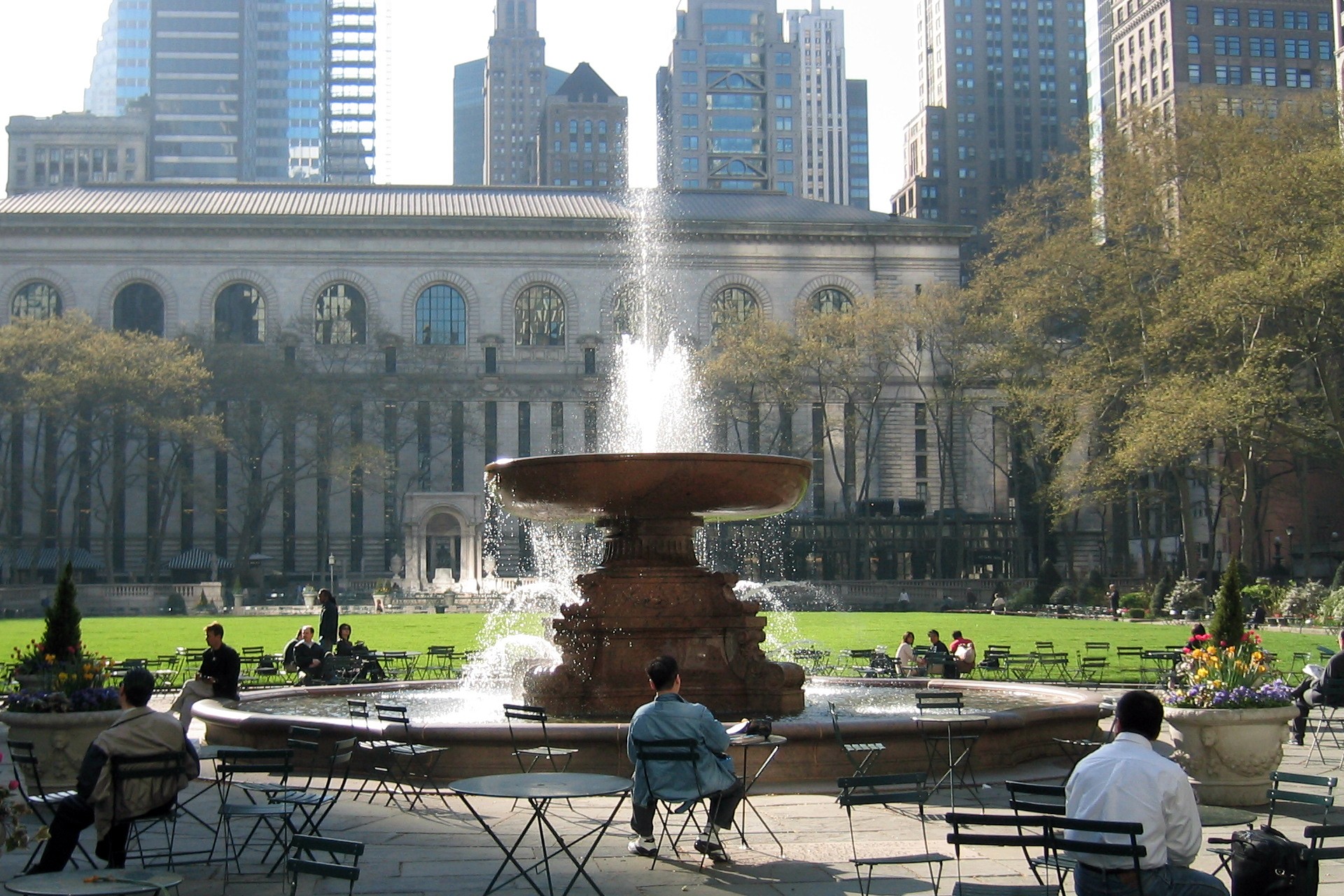 Credit: Wally Gobetz
10) The High Line
This old railway-turned-public attraction is the perfect oasis in the busy heart of New York City. Meandering between skyscrapers high above street level, the High Line offers visitors an escape from the bustle of city life without ever having to leave it.
Visitors are treated to 1.5 miles of gardens, incredible views, and regularly changing art installations. And the best part? It won't cost you a cent, making this one of the best free places to visit in New York City.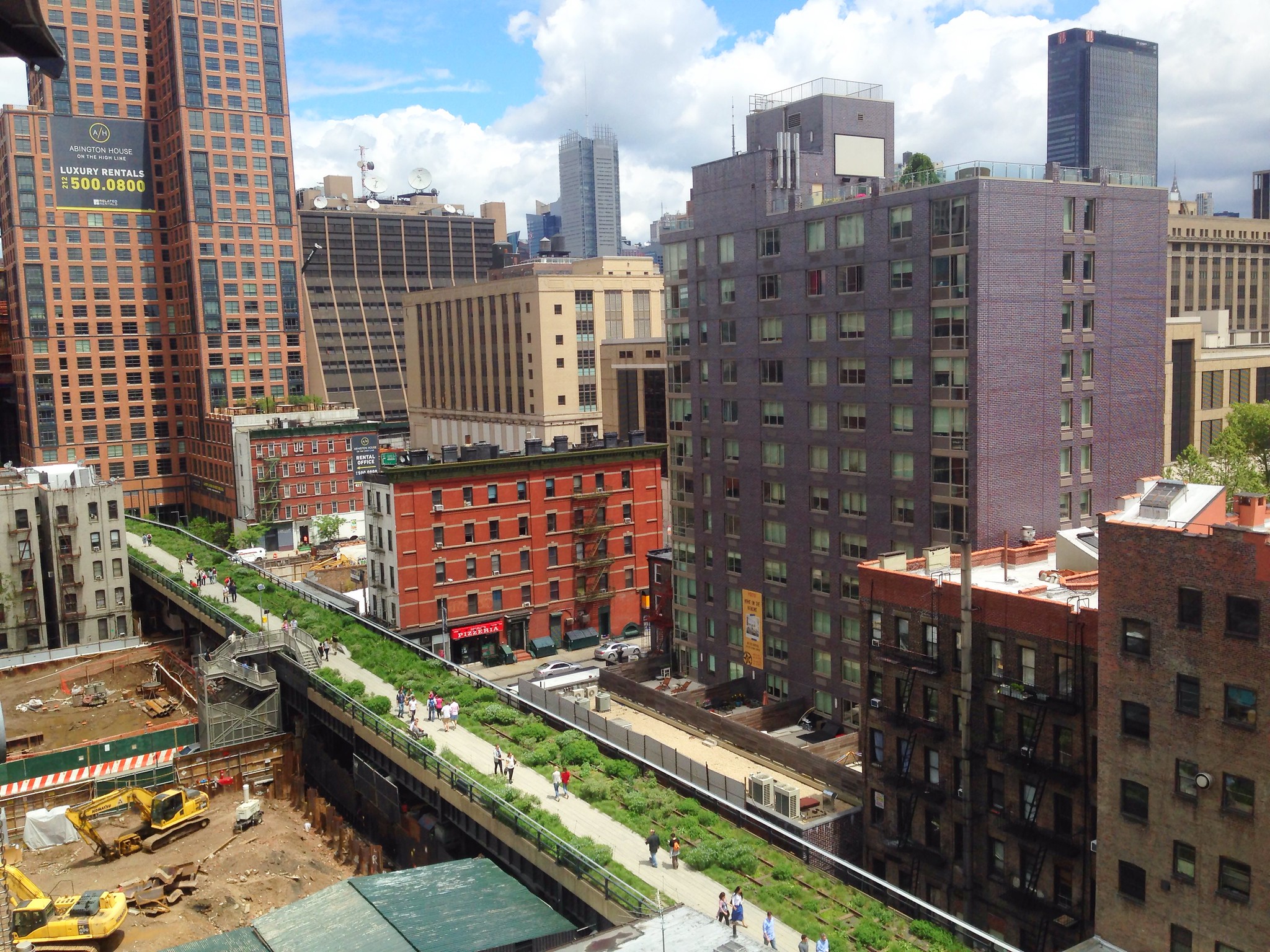 Credit: David Shankbone
Like the look of something? Visit these locations – and many more like them – on one of our city walking tours. Wander the streets at your own pace, uncover hidden gems and discover places to see in New York City on a budget!