Top 10 Most Haunted Cities to Visit in the World
Posted by Aaron
Whether or not you believe in ghosts, sometimes there's no denying when a place gives you the chills. From New York to Savannah to every corner of Europe, fans of the supernatural are never short of creepy destinations to visit.
As horror fans ourselves, we've put together a list of some of the most haunted cities in the world – perfect for anyone looking to add a little thrill to their next trip abroad. Get up and personal with ghosts, meet wandering souls, and discover many dark tales from history.
1) Pompeii
After the deadly eruption of Mount Vesuvius in 79 CE, this once great city in southern Italy was buried beneath several feet of volcanic ash, its citizens wiped out in mere hours. It would lay buried, frozen in time, until being unearthed in the 18th century.
As arguably the most important archaeological site in the world, Pompeii has become a legendary spot for fans of the paranormal over the years. And it's no wonder, with hundreds of bodies – not all of them human – found throughout the city, encased in a personal tomb of solid ash.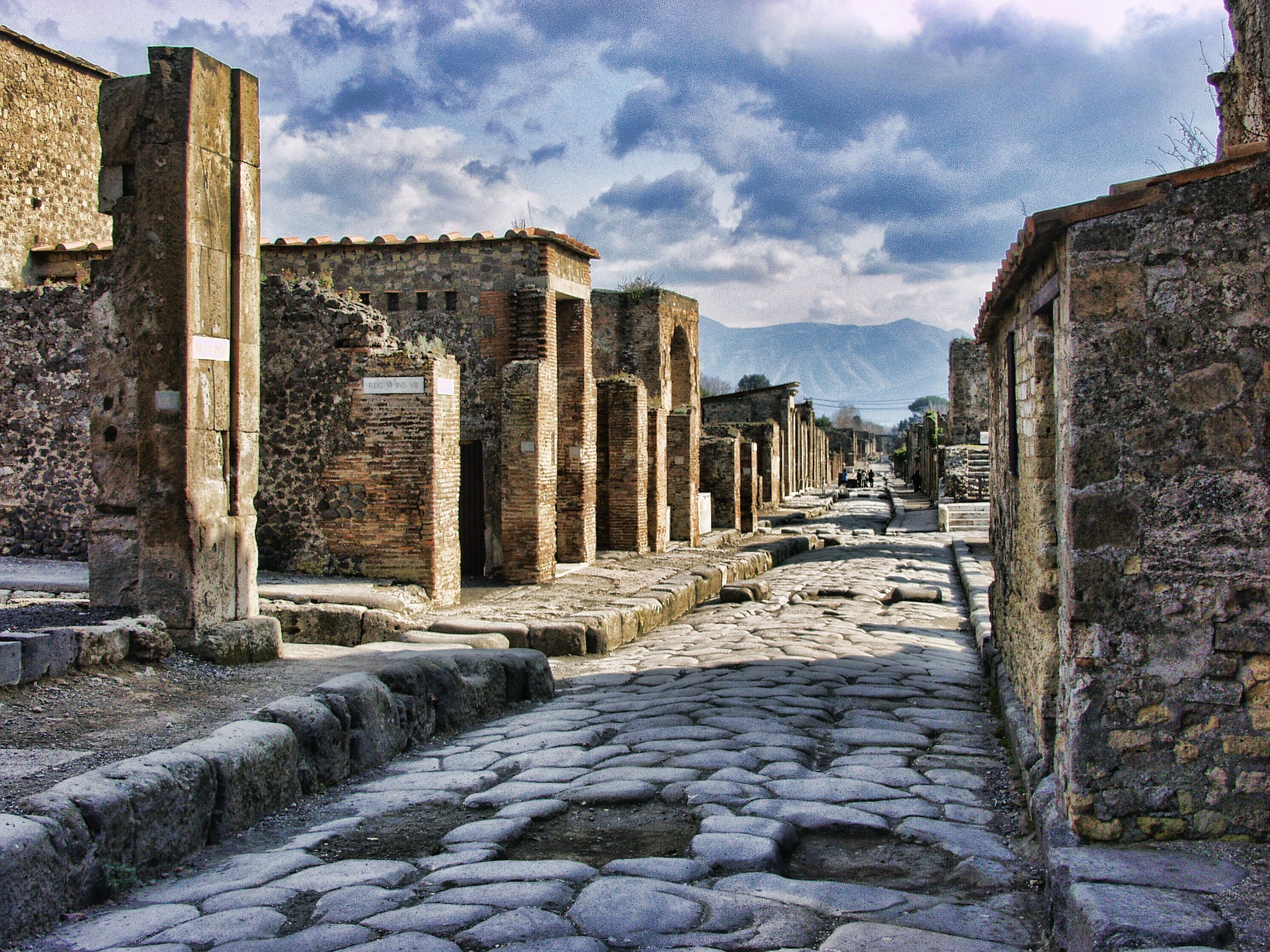 2) London
Famous for its tales of gruesome murders and medieval dungeons, London is widely considered the most haunted city in England. Two of its most iconic landmarks, the Tower of London and Westminster Abbey, are said to be haunted by everything from the ghosts of royal spirits to monks.
But perhaps the city's most terrifying story is that of Jack the Ripper, the infamous serial killer who was never caught. Legends say that the ghosts of his victims can be spotted around the city. Maybe you'll run into one on a walking tour of the city.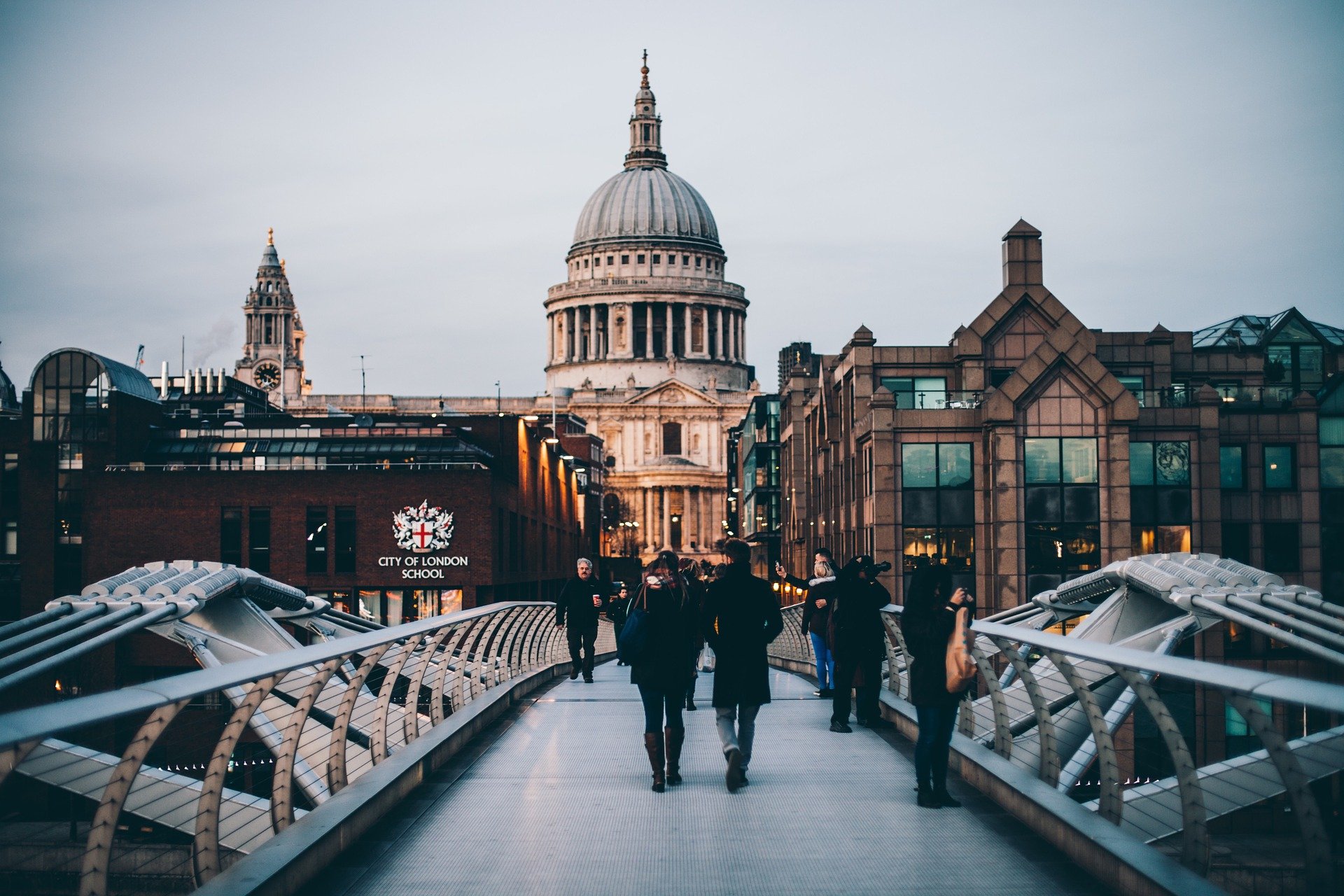 3) Greenwich Village, New York City
In a city overloaded with attractions vying for your attention, Greenwich Village manages to hide its supernatural side well. But look a little closer and you'll find this small corner of New York City is teeming with tales of darkness.
Dating back to the 17th century, Greenwich Village has a forgotten history filled with phantoms and tales of lost children from ages past. Visitors to the area can visit the infamous hanging tree in Washington Square Park, pass by the aptly named House of Death and maybe even have a chance encounter with the spirit of Aaron Burr!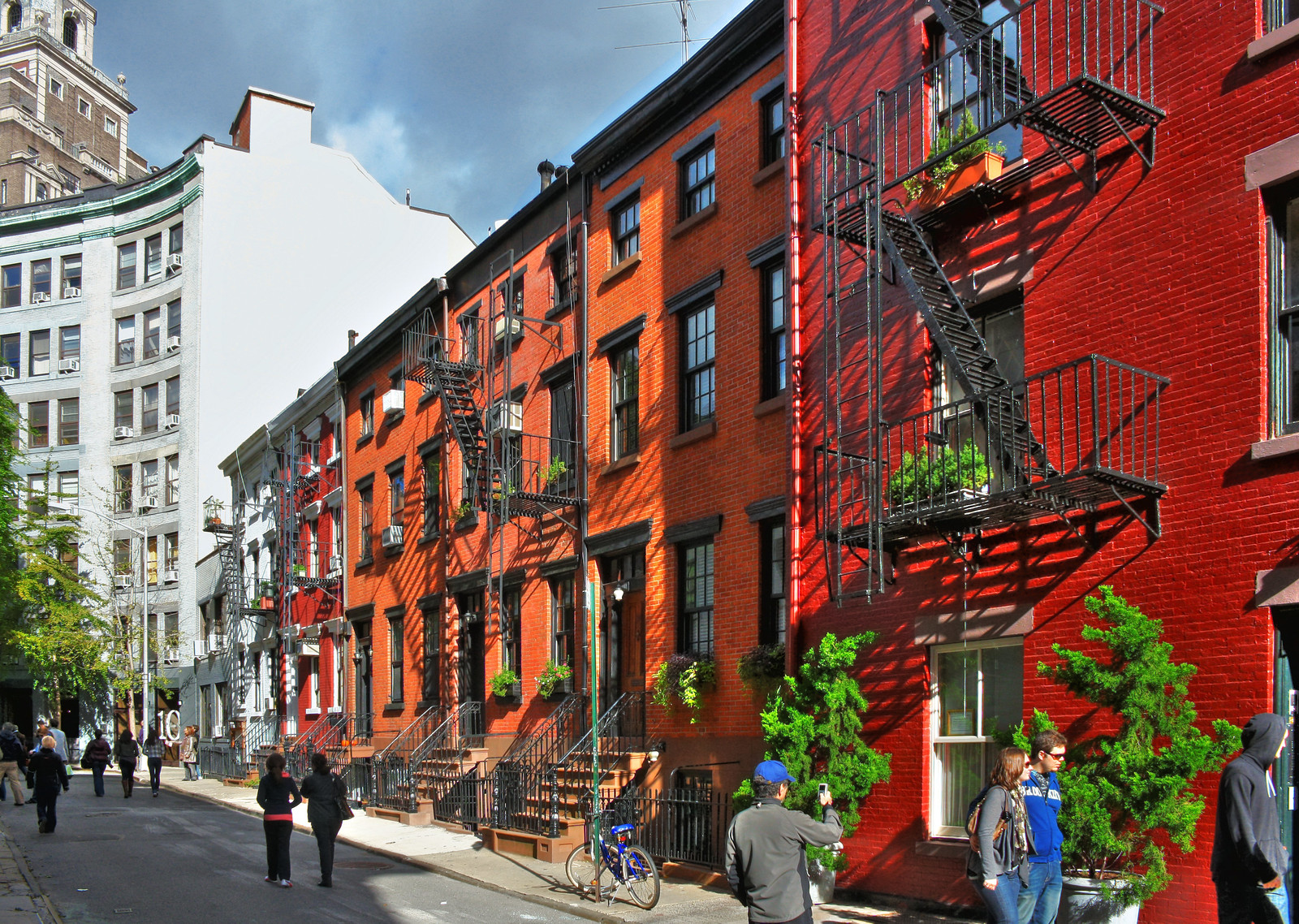 Credit: Daniel Mennerich
4) Paris
It might be the City of Love, but Paris is known equally for its supernatural side. Hidden beneath the city are hundreds of kilometres of tunnels, carved out from the rock. Amongst their many uses over the years, these tunnels, known as the Catacombs, have served as the resting ground for thousands of Parisians. The walls are stacked high with human skulls, an eerie reminder of the city's history.
But if the idea of descending deep beneath the earth doesn't interest you, there's plenty to experience safely above ground. The city has a rich history of celebrating all things creepy, including the Musée de Vampires, which is filled with mummified cats and anti-vampire protection kits.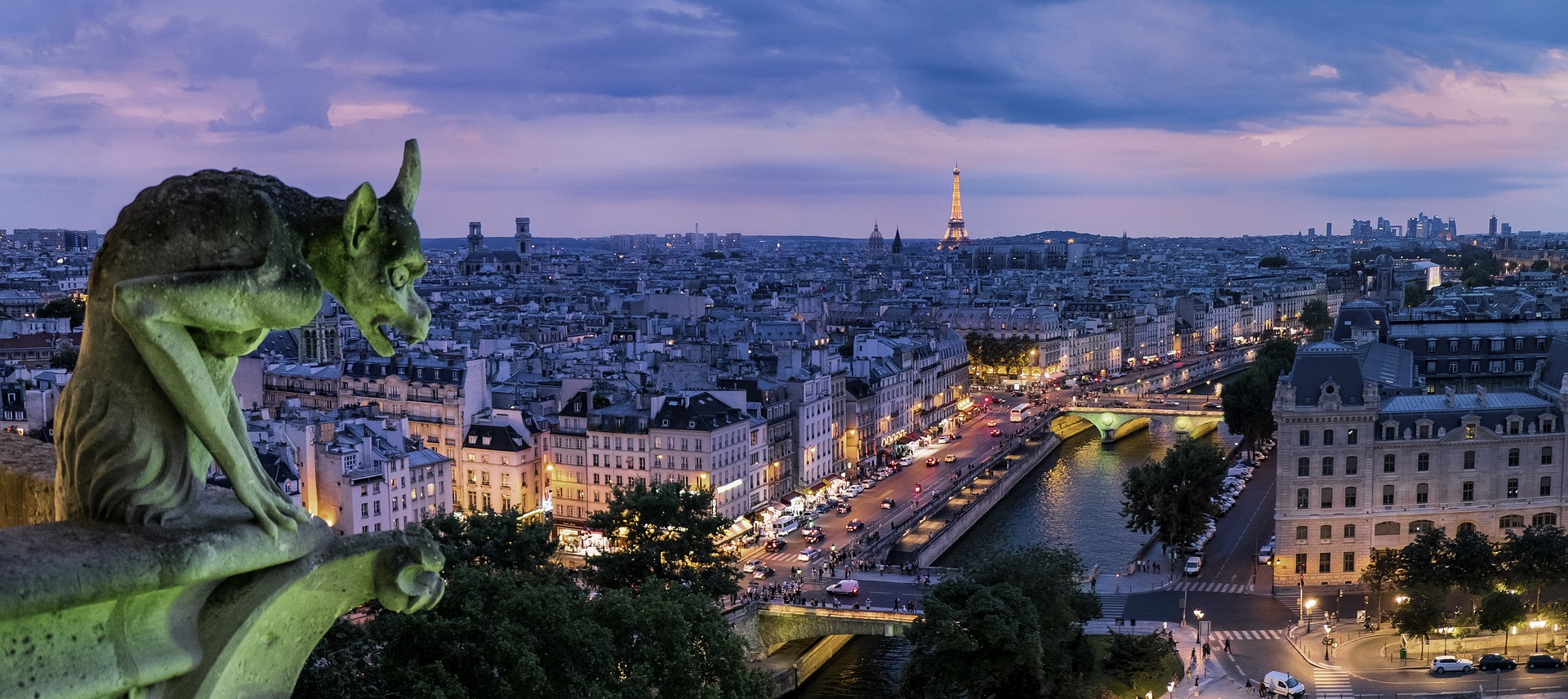 5) Dublin
The coastal city of Dublin, famously known for its vibrant culture and for being the home of Guinness, is also said to be one of the most haunted cities to visit in the world. Founded in the 12th century, this city has long been associated with horror, with many a tale of cruel murders, menacing ghouls and restless spirits.
Of the many names that have graced the streets of Dublin is horror novelist Bram Stoker, who called this place home. The author of Dracula is celebrated each year in October with four days of haunted festivities.
Discover it all on a walking tour of this great city – if you're brave enough.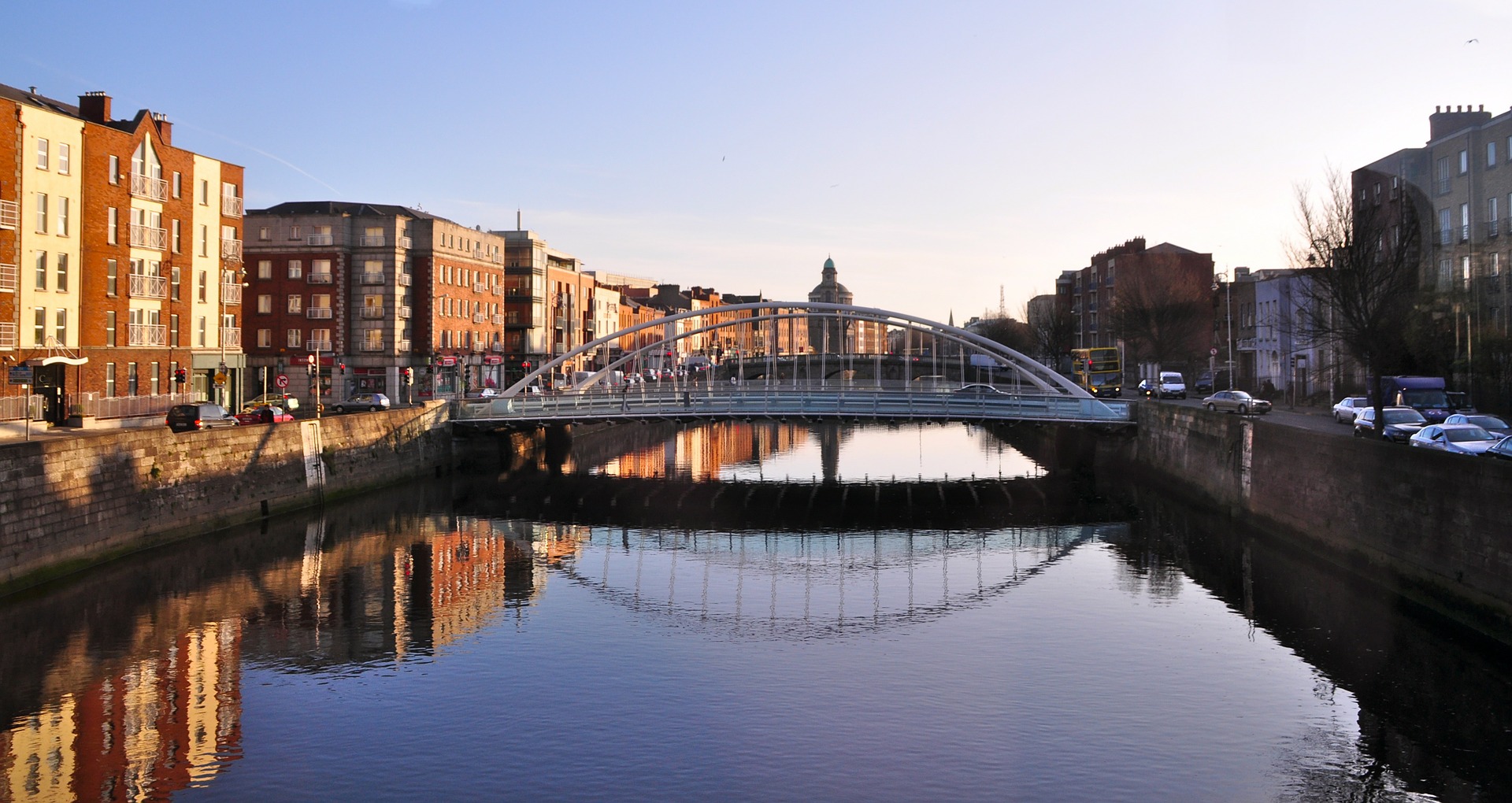 6) Berlin
Over 800 years old, Berlin has more than a few dark tales to tell. Much like its counterpart in France, the capital city of Berlin has a vast network of tunnels that run beneath it, filled with secrets that have been buried for years. Their purpose: smuggling people out of the city during the Cold War.
Haunted tales of murderous ghosts and wandering souls are what awaits explorers of Berlin's many ancient buildings, making this city one of the most haunted cities to visit in Europe. Steeped in so much history and culture, Berlin is the perfect spot for anyone looking to explore a vibrant city.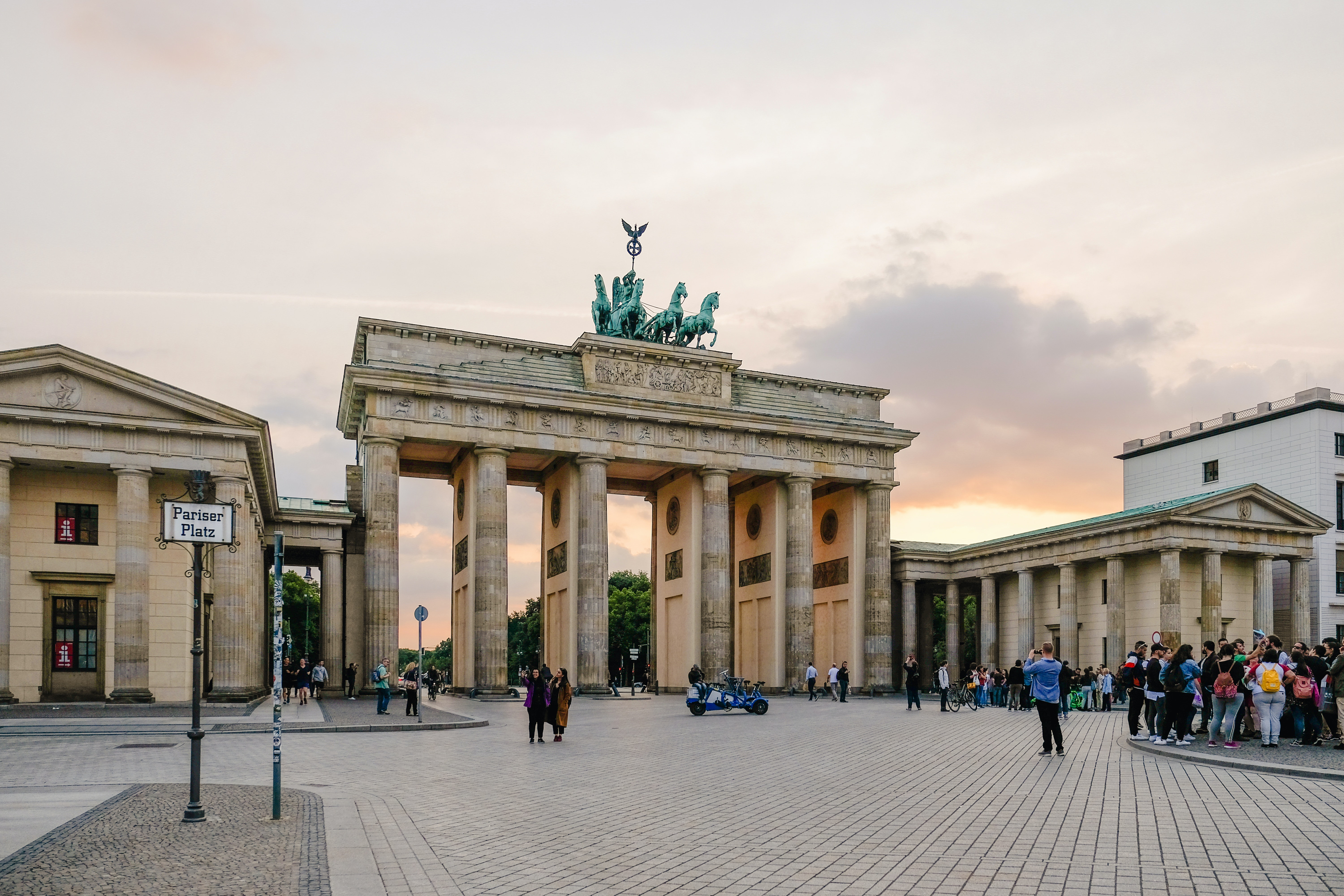 7) Bucharest
As the capital city of Romania, Bucharest is home to many myths and legends, one of the most iconic being that of Count Dracula. A creation of Gothic novelist Bram Stoker, the character of Dracula is based on the life of Vlad the Impaler who ruled over Romania during the 1400s. As the moniker of 'Impaler' suggests, Vlad was known for his favoured form of torture: impaling his enemies on spikes and leaving them to die.
With Vlad the Impaler having occupied Bucharest, the city witnessed many of his famously gruesome acts. In the years since, the city has become a favourite of ghost-hunters and horror fans alike.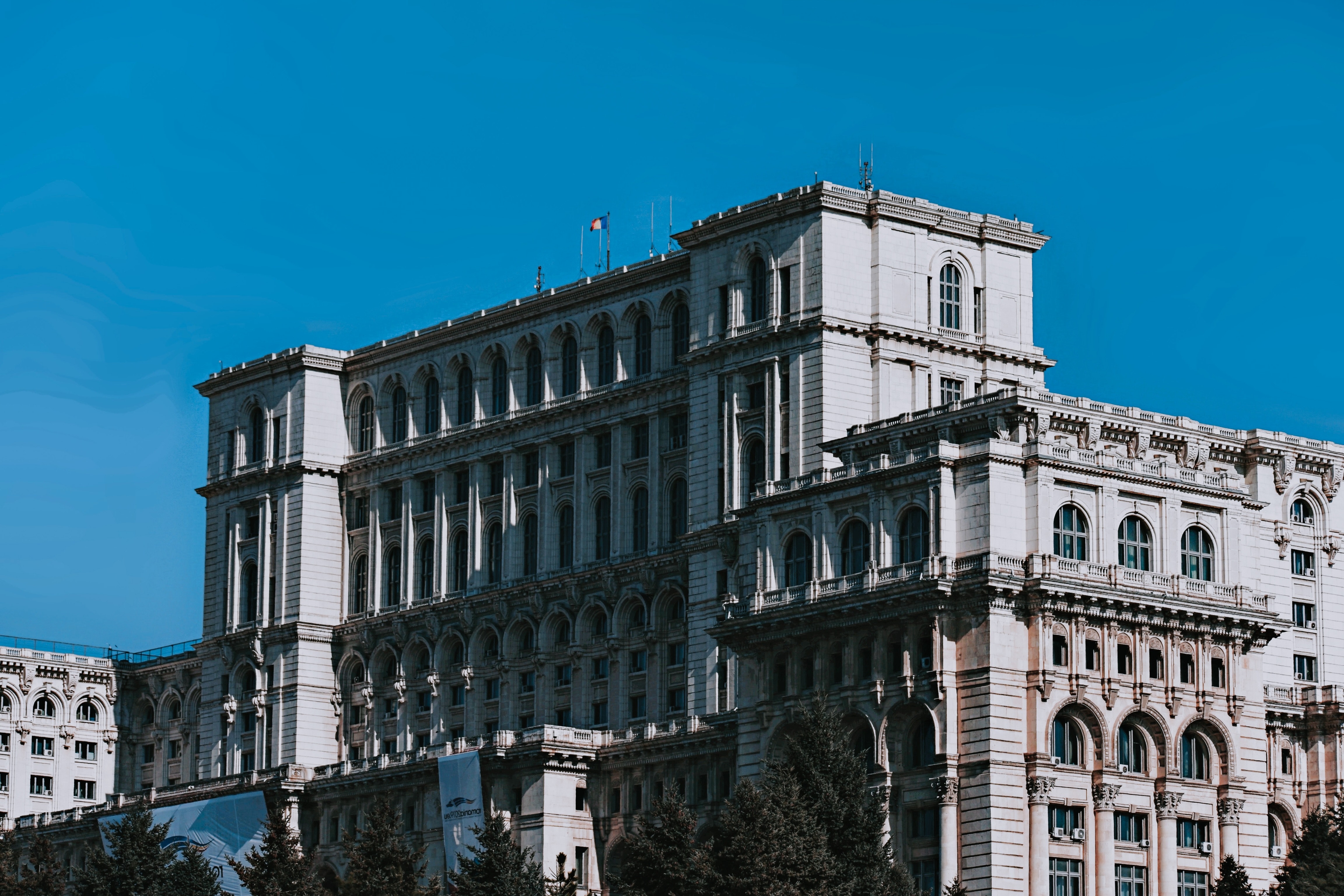 8) Edinburgh
This ancient city is widely considered the most haunted in Scotland. Well-known for its medieval castle that sits on a hilltop high above the city, Edinburgh has countless tales of ghost-filled dungeons and a particularly gruesome past.
If you're feeling brave enough, why not explore Real Mary Kings Close, buried deep beneath the city? Now one of the most haunted locations in Edinburgh, this is the site where victims of the Black Plague were locked up and left to die.
But perhaps most terrible of all is the tale of the witch trials. During the 1600–1700s, Scotland was one of Europe's worst persecutors of witches. Some 3,800 women were either hanged, drowned, strangled, or burned alive for their supposed crimes – most of them in Edinburgh.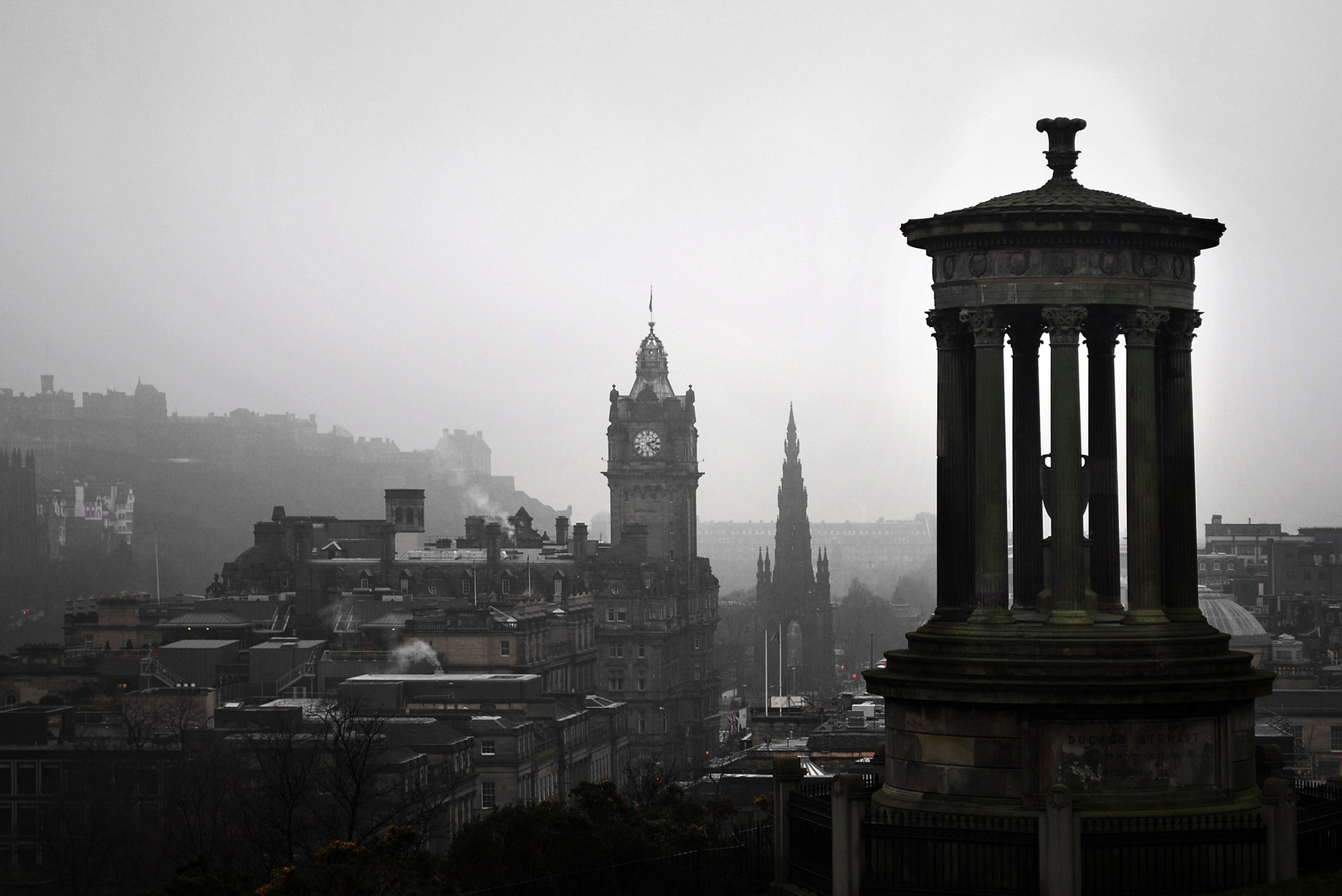 9) Rome
The close relationship between Rome and death can be seen on nearly every corner of this ancient city, with thousands of statues dedicated to the dead lining the streets. Legend also has it that the infamous Colosseum, which saw the slaughter of some 400,000 people, is haunted by the ghosts of its victims.
But unless you're the superstitious type, it's not the statues or ghosts of fallen gladiators that should make you uncomfortable. One of the most haunted attractions to visit in Rome is located deep underground in the Capuchin Crypt. Not one for the faint-hearted, this subterranean chamber contains the bones of over 4,000 monks. Are you brave enough to make the trip?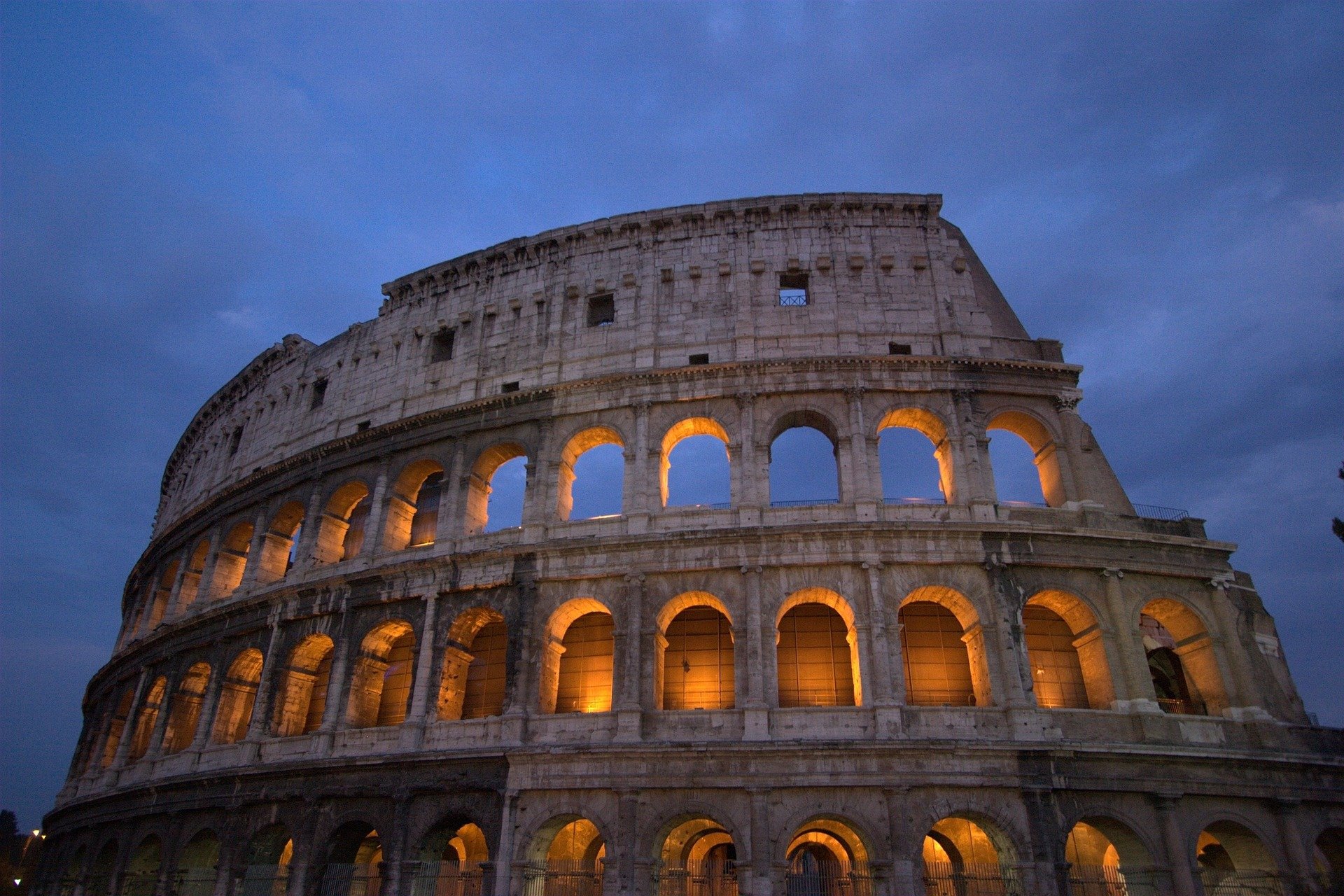 10) Savannah
Considered one of the most haunted cities to visit in America, Savannah can easily fool you with its stately mansions, charming historic squares, and beautiful streets. But this city has many dark secrets lurking beneath the surface.
Dating back to the 1700s, this city in Georgia was constructed above old cemeteries and native burial grounds. In the years that followed, the city also witnessed several outbreaks of yellow fever and many gruesome murders. For fans of the supernatural, this isn't one to miss on your next trip to the states.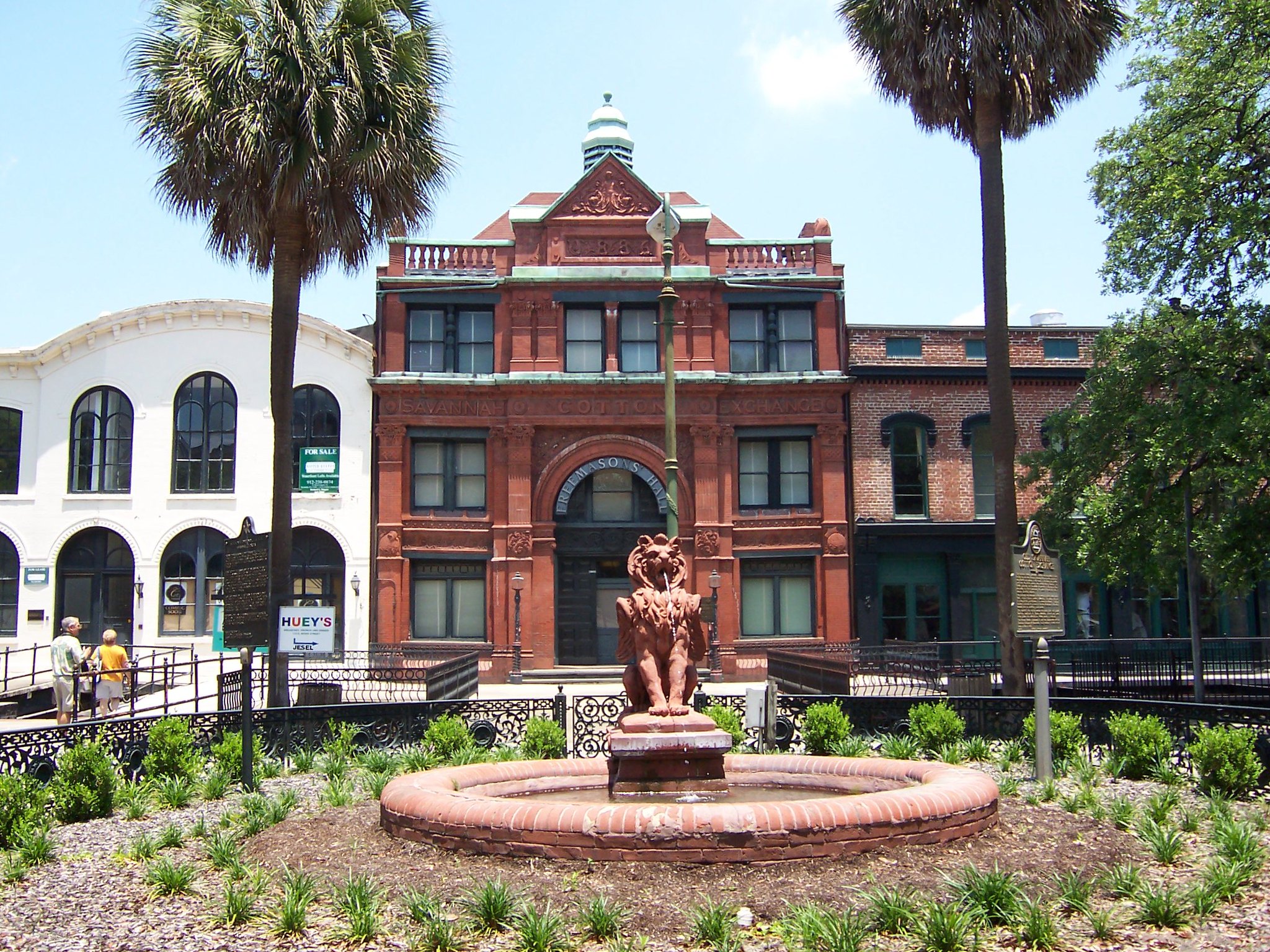 Credit: Jon Dawson
Find somewhere you like? With over 30 haunted titles to our name (and more published every month), we like to consider ourselves kings of the city walking tours world.
Wander the streets at your own pace, uncover hidden gems and discover some of the most haunted cities to visit around the world!