Top 10 Places to Visit in Southern Germany
Posted by Aaron
With a more moderate climate than its close neighbours, it's no small wonder why southern Germany is one of the country's most popular regions for tourists. It also has some of the most diverse landscapes, with wide open valleys and towering mountain ranges closer to the southern border. Whether you'd prefer to walk the busy city streets of Munich or venture out into the wilderness of the Black Forest, there's something for everyone to discover in the land of fairy tales.
If you're planning a trip any time soon, be sure to check out our top 10 list of places to visit in southern Germany.
Lots and lots of castles
Castles are to Germany as water is to the ocean: about as commonplace as it gets. Though no one is sure of the exact number of castles, estimates put the total at around 20,000-25,000. One thing's for certain: they are everywhere. Perched atop mountains, tucked away in forests, half-buried in the ground. If you love fairy tales, you'll be spoilt for great places to visit in southern Germany.
Since we can't list them all, we thought we'd share our personal favourite: Neuschwanstein. There's no denying the strange and unique charm of this fairy tale castle. It's easily one of the most beautiful places to visit in southern Germany – if not the entire country.
Like something out of a fantasy, this architectural masterpiece was built on a cliff, which makes it stick out from the landscape. It boasts unimpeded views of the surrounding valleys and the Bavarian Alps, making it a perfect spot for sightseeing.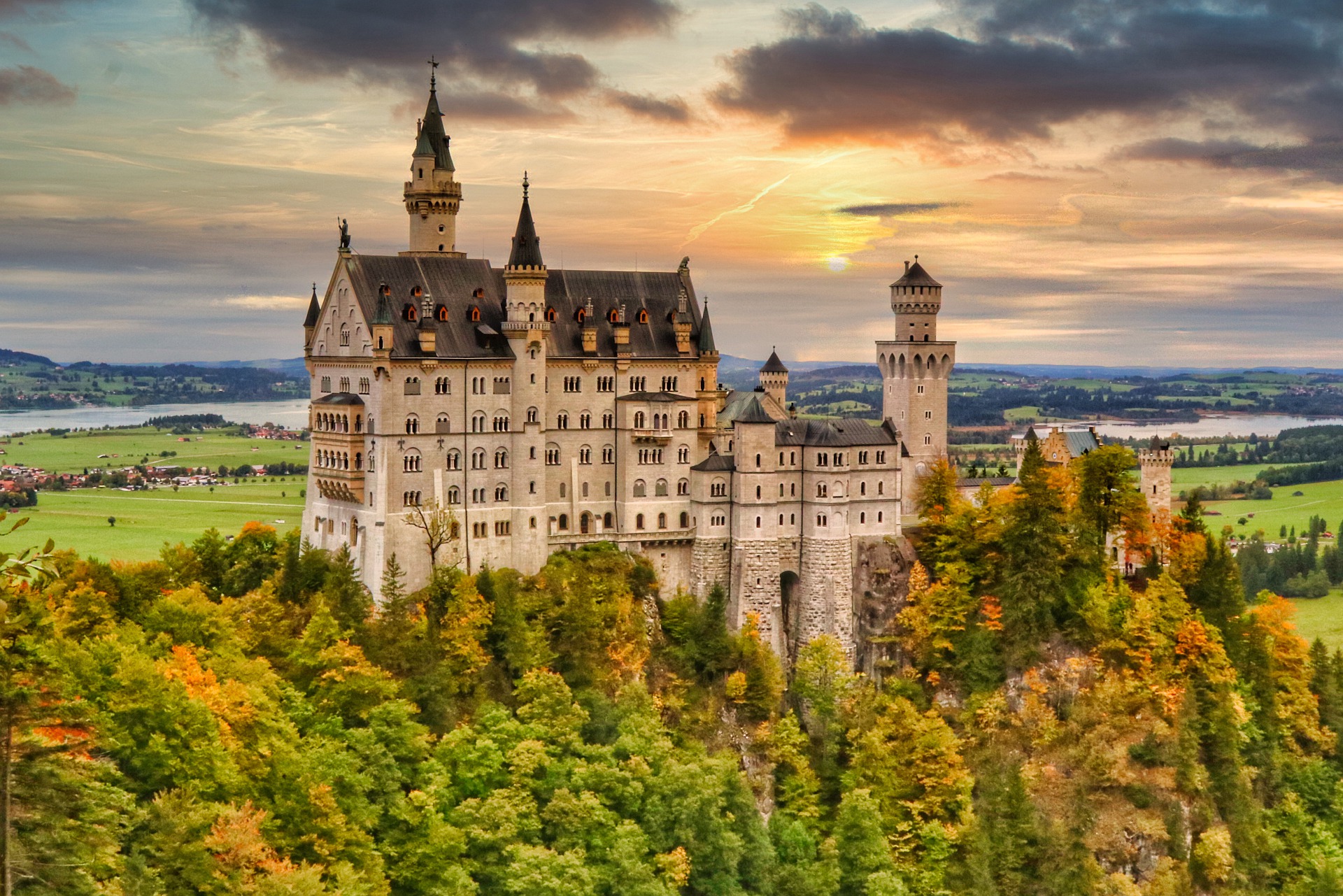 Wurzburg
Situated in the wine-growing region of Bavaria, the city of Wurzburg is the number one destination for lovers of good wine and local cuisine in all of Germany. And with vineyards so close to the doorstep, the best way to explore this city is on foot.
Visitors can enjoy leisurely walking tours of the local wine cellars whilst sampling the region's finest wines. Plan your trip for autumn and experience the sweet aroma in the air at one of their world-famous wine festivals.
This isn't all the city has to offer, however. In centuries past, Wurzburg has been home to many important prince-bishops. For lovers of beautiful architecture, the ornate Wurzburg Residence is one of Europe's finest royal palaces.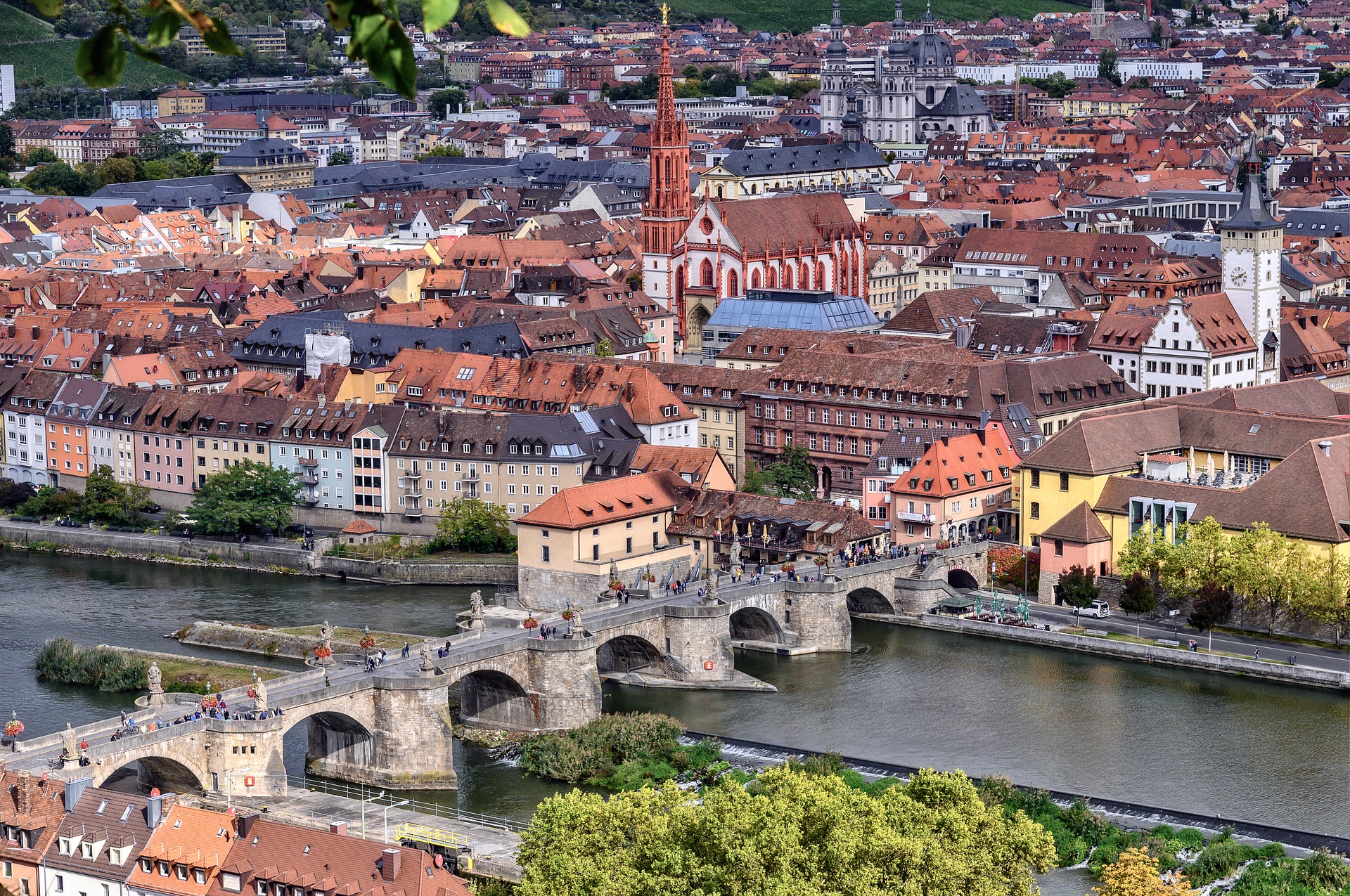 Lake Constance
As one of the largest lakes in Europe, Lake Constance is the remnants of a glacier that melted several thousand years ago. The area is rich in natural wonders, from the nearby mountains to the lush forests that hug the water's edge.
Sitting along the border of three separate countries (Germany, Switzerland and Austria), Lake Constance has a rich history and is a hub of culture in southern Germany. A particularly beautiful spot is the small town of Lindau on the eastern coast – a picturesque harbour town rich with centuries-old buildings.
Whether you're visiting for the cities or its more natural beauties, Lake Constance is an unforgettable sightseeing experience and one of the best free places to visit in southern Germany.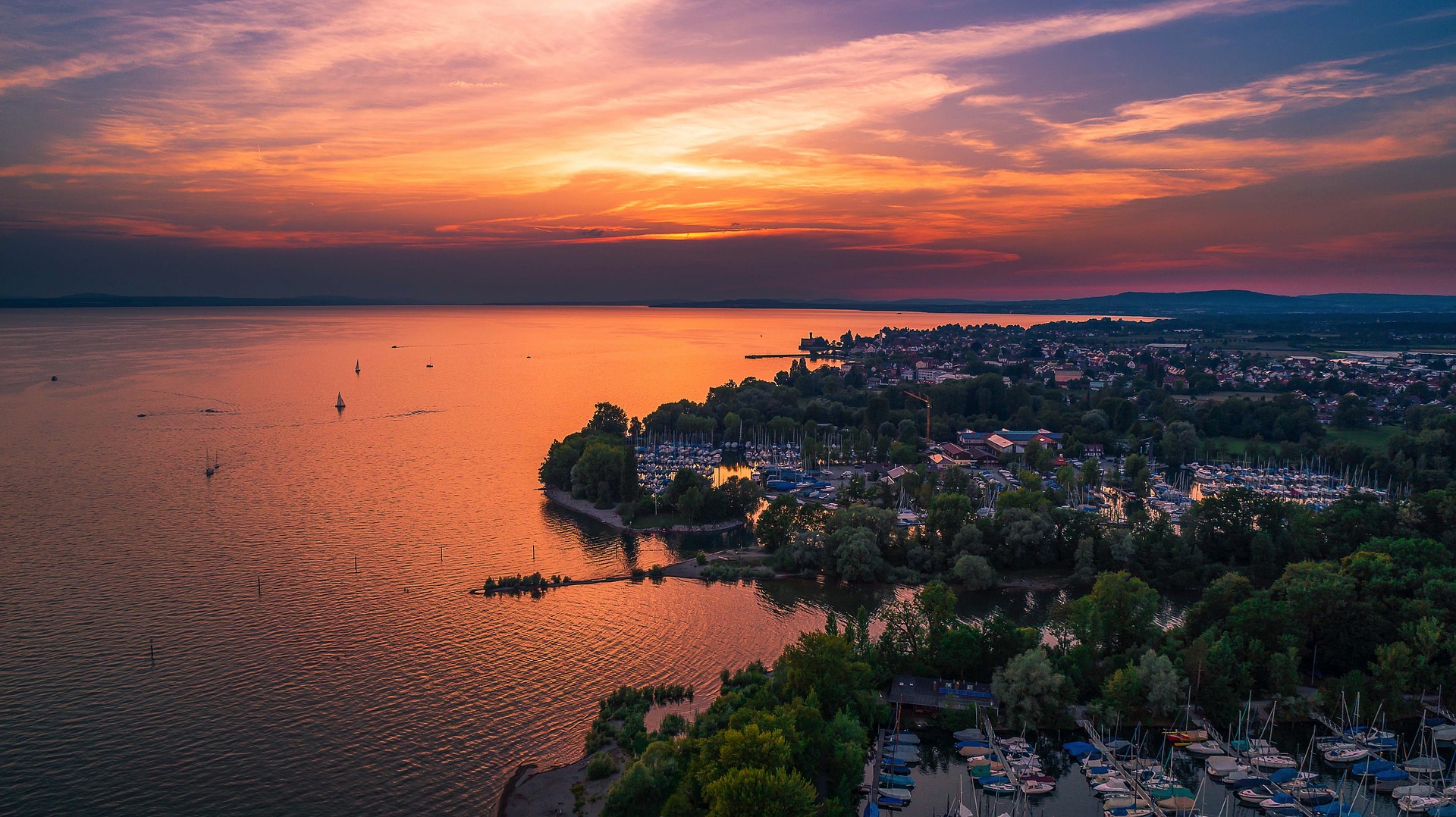 Nuremburg
This medieval city is steeped in history, having stood for almost 1,000 years. In that time, it has been home to many famous figures – German kings, emperors, and even kings of the Holy Roman Empire.
Part of what makes Nuremburg such a popular spot for tourists has to do with its unique architecture. With high stone walls that envelop the Old Town, the city is one of the most fortified in Germany. And at the heart of it all: Nuremburg Castle. The castle dominates the area with its towering walls and spires. It's a favourite of tourists and locals alike, with stories to be uncovered around every corner.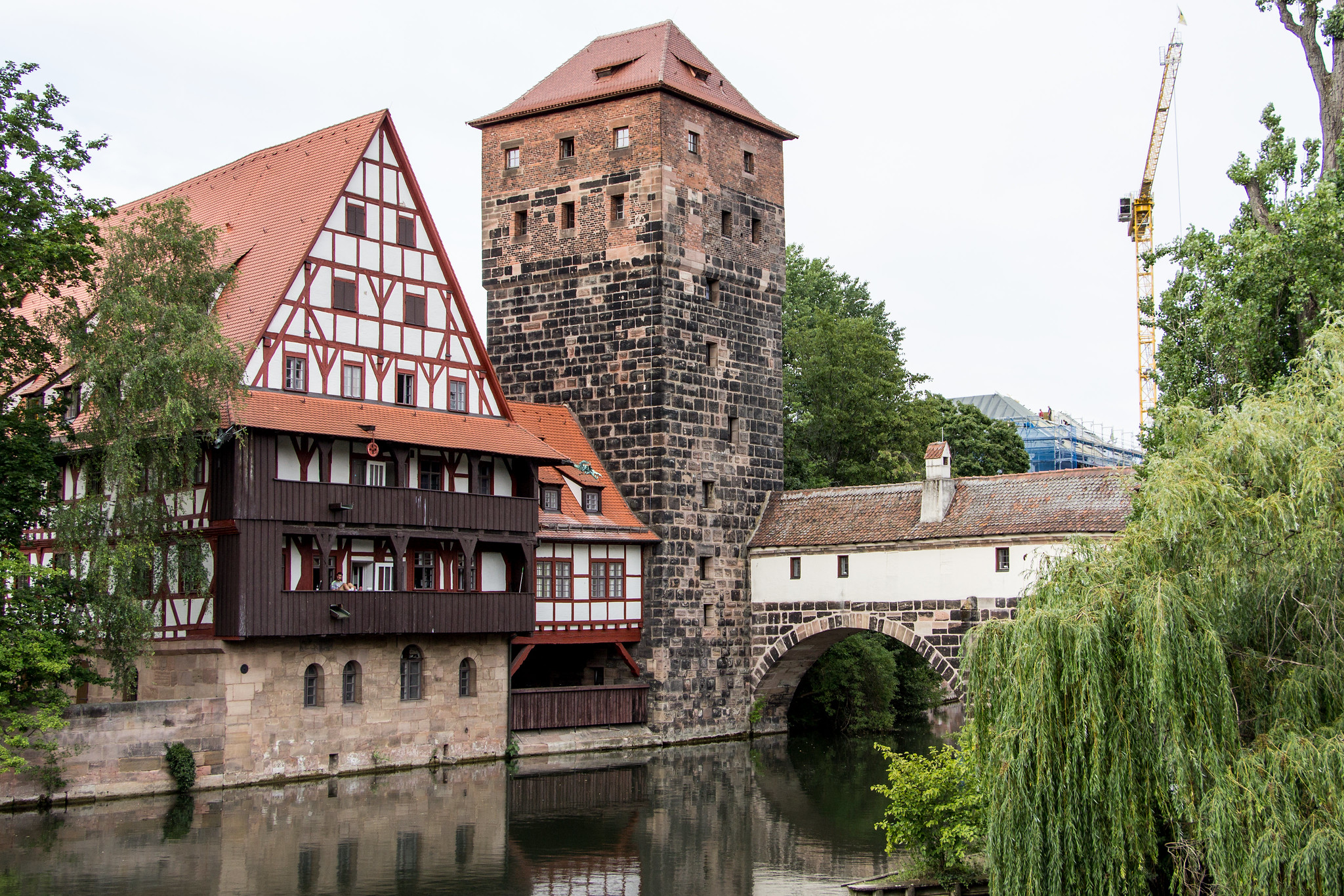 Credit: Billy Wilson
The Black Forest
A walking tour of the Black Forest in southern Germany would feel like a fairy tale come to life. So called for the thick canopy of trees that shroud the forest floor in darkness, the forest has a plethora of legends surrounding it. Perhaps most chilling is that of Lake Mummelsee. The story goes that an evil king lurks just beneath the water, waiting to drag unsuspecting women into his kingdom beneath the surface. With tales like these, the Black Forest is a must-see for fans of all things creepy.
Complete with many woodland trails, lakes and picturesque hills, the Black Forest is usually busy with hikers and mountain bikers during the summer. But, come winter, it transforms into a favourite spot for skiers. Whatever your interests, this is one of the best free places to visit in southern Germany.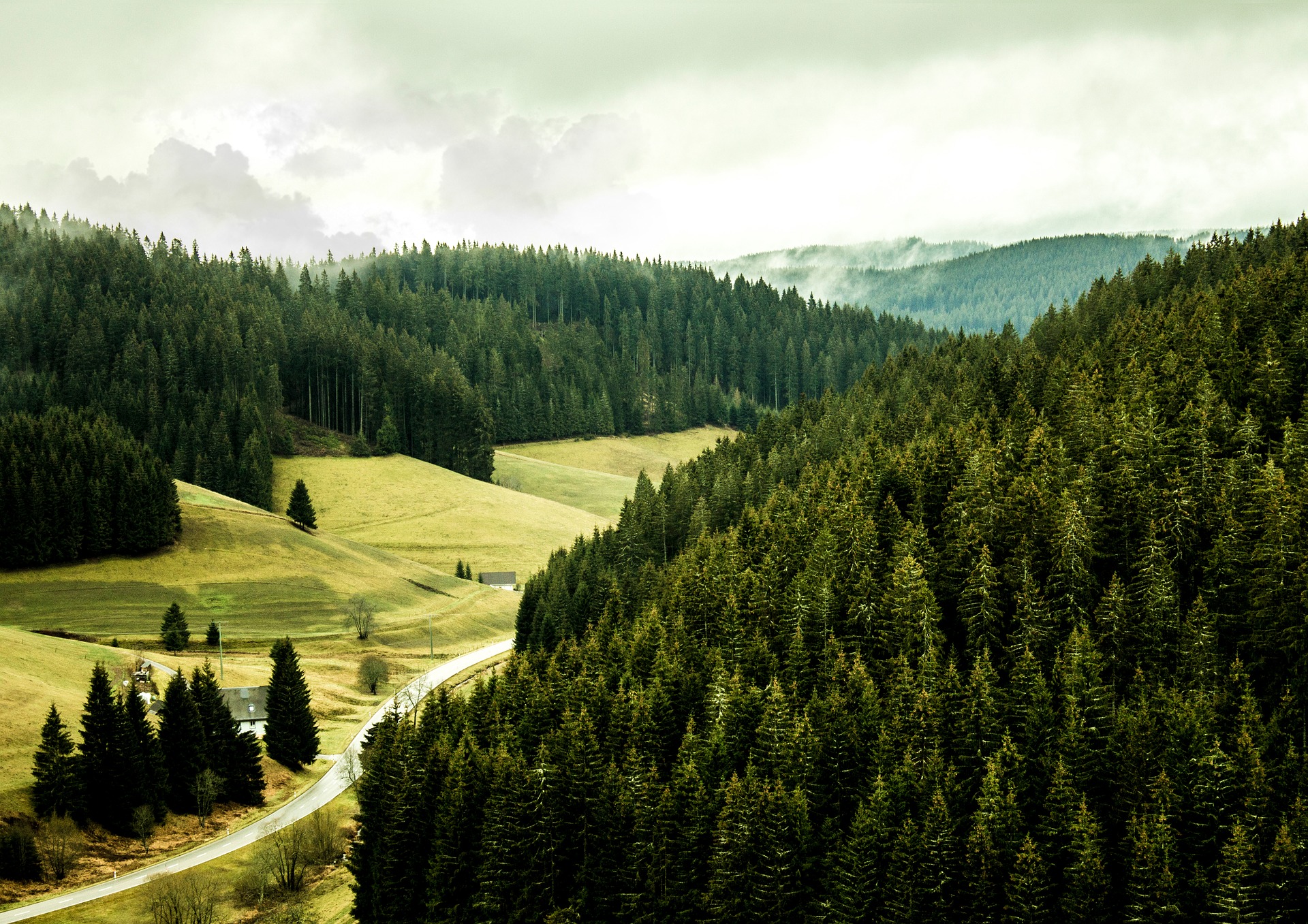 Munich
Second only to the capital, Munich is the most visited city in Germany. Tourists travel from all over to witness its fine culture and iconic architecture. What's more, the annual beer festival of Oktoberfest sees crowds of thousands each year who wish to experience the tradition that dates back to the early 1800s.
But, if you're not a fan of crowds, the city has plenty more to offer. On one of Munich's many walking tours, visitors will get to see the highlight attractions, from its most historic sites to its wealth of Gothic architecture. With dozens of public gardens and parks to choose from, Munich has some of the best quiet places to visit in southern Germany, too.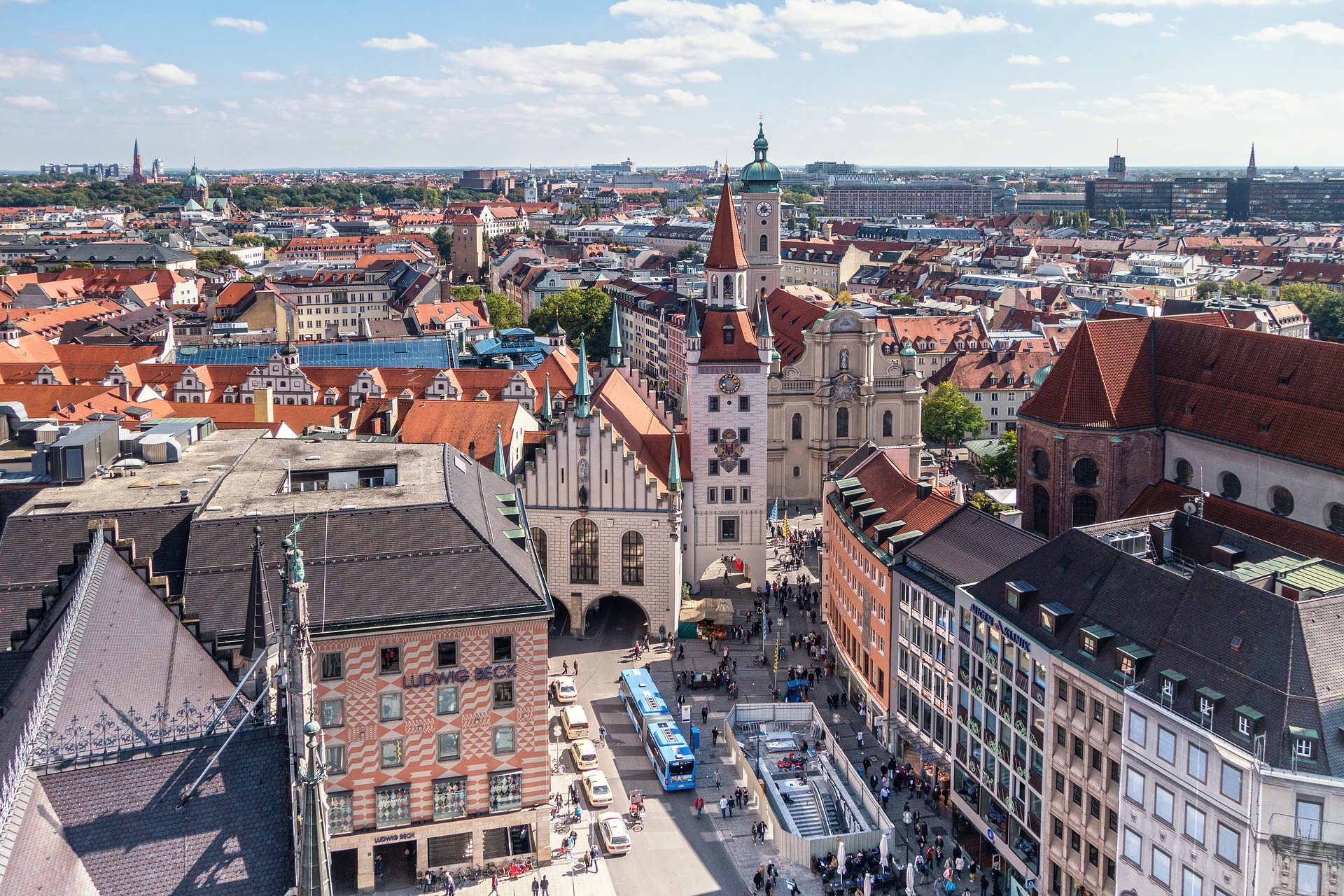 Heidelberg
Thanks to its riverside location and unbeatable views, the fortified town of Heidelberg is one of the most romantic in all of Germany. At the top of the list for every sightseeing tourist should be the town's many Renaissance structures, most notably the Old Bridge. This 18th-century structure amongst other features like this make Heidelberg one of the most picturesque and beautiful places to visit in southern Germany.
Perhaps the most iconic of all is Heidelberg Castle. Overlooking the town below, this imposing structure is one of the best examples of German Renaissance architecture still standing. Though, it has seen its fair share of damage.
Dating back to the 1300s, this castle survived many attempts at its destruction before eventually falling into disrepair after a lightning fire in 1764. The castle is far from abandoned, however. Filled with festivals and concerts year-round, Heidelberg Castle is a gem in the German countryside.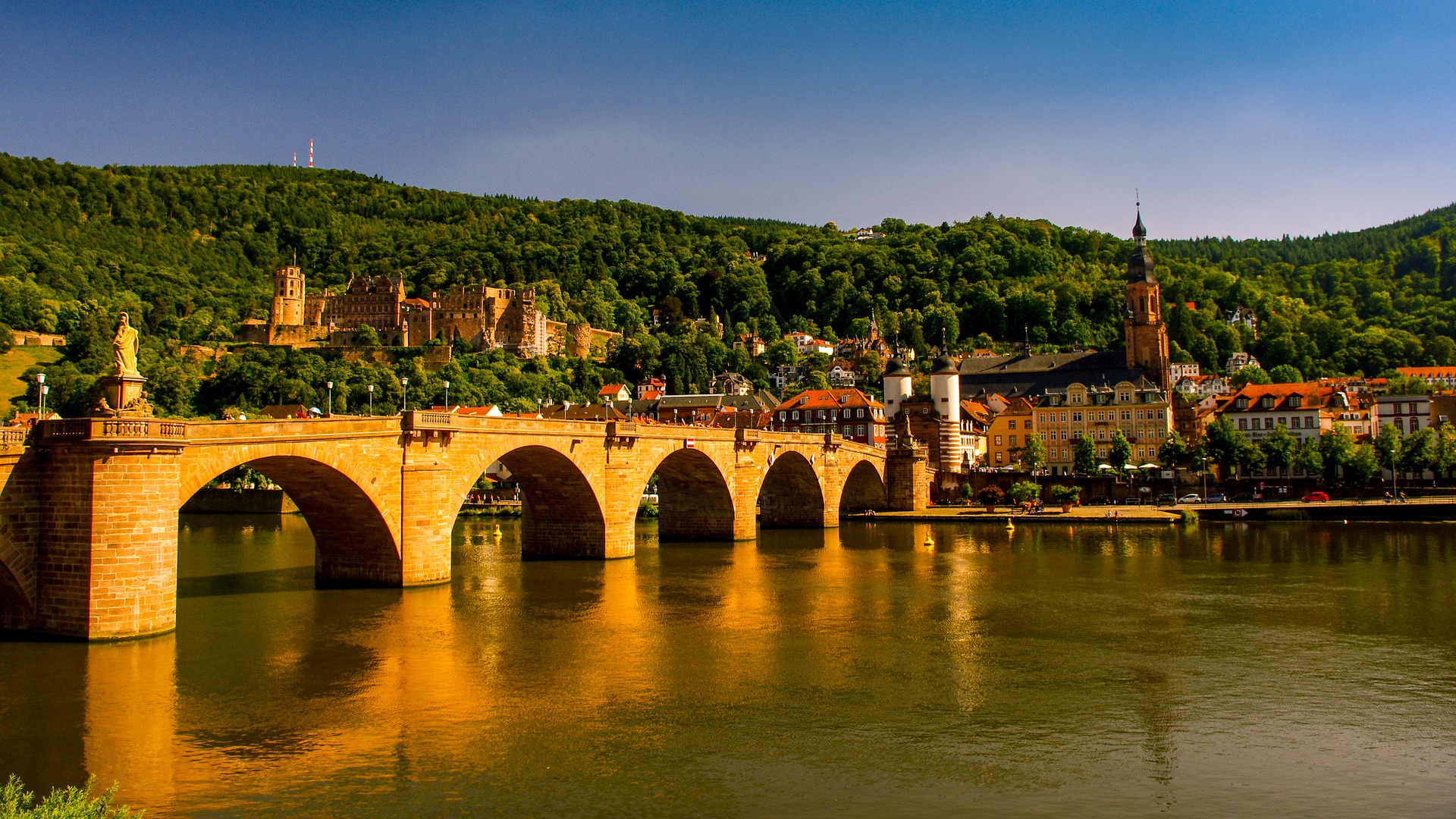 Frankfurt
Those who have never seen this beautiful German city might think of it as simply the 'gateway to Europe' – a stopover location on your trip somewhere else. Frankfurt deserves better than that. Of the many attractions the city has to offer, most notable is its eclectic mix of cultures. Across the modest population of 700,000, there are over 100 languages spoken regularly. Plus, over 50% of residents are non-German.
So, next time you're on a layover in Frankfurt, consider staying a little longer. Step foot into this historic city and you'll discover that it has so much to offer. From New York-style skyscrapers to vast outdoor spaces, a walking tour will reveal what makes this understated city one of the best places to visit in southern Germany.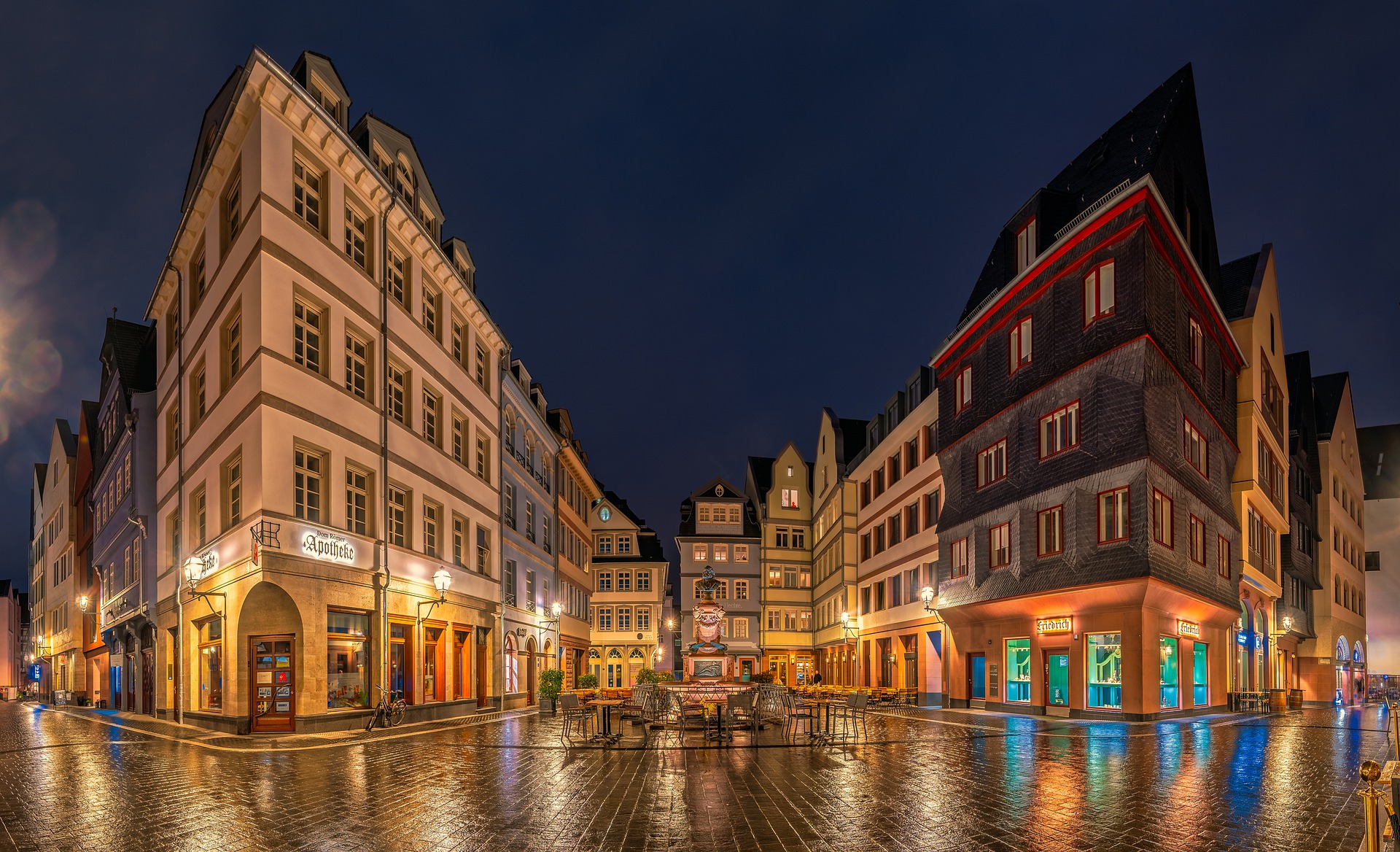 Romantic Road
No matter how you plan to experience the Romantic Road – whether by train or on a road trip – you won't be disappointed. Spanning a total length of 290 km across the Bavarian countryside, the Romantic Road offers tourists some of the best sightseeing opportunities in all of Germany.
The journey begins in the rolling hills of the Franconia wine country and ends at the foot of the German Alps. Along the way, visitors can spot several of Germany's most iconic castles (and there are a lot), as well as dozens of picturesque towns dotted along the road.
Garmisch-Partenkirchen
Sitting high above sea level and surrounded by a ring of mountains, the town of Garmisch-Partenkirchen is one of the most beautiful places to visit in southern Germany. As the name suggests, it is a hybrid of two separate towns that were united in 1939 by Adolf Hitler for the sole purpose of hosting the Winter Olympics.
The town has flourished since those days, becoming one of the most popular ski resorts in Europe and a hotspot for tourists from all over. Come the winter months, sports like skiing and snowboarding are a common sight on the picturesque, snow-covered landscape.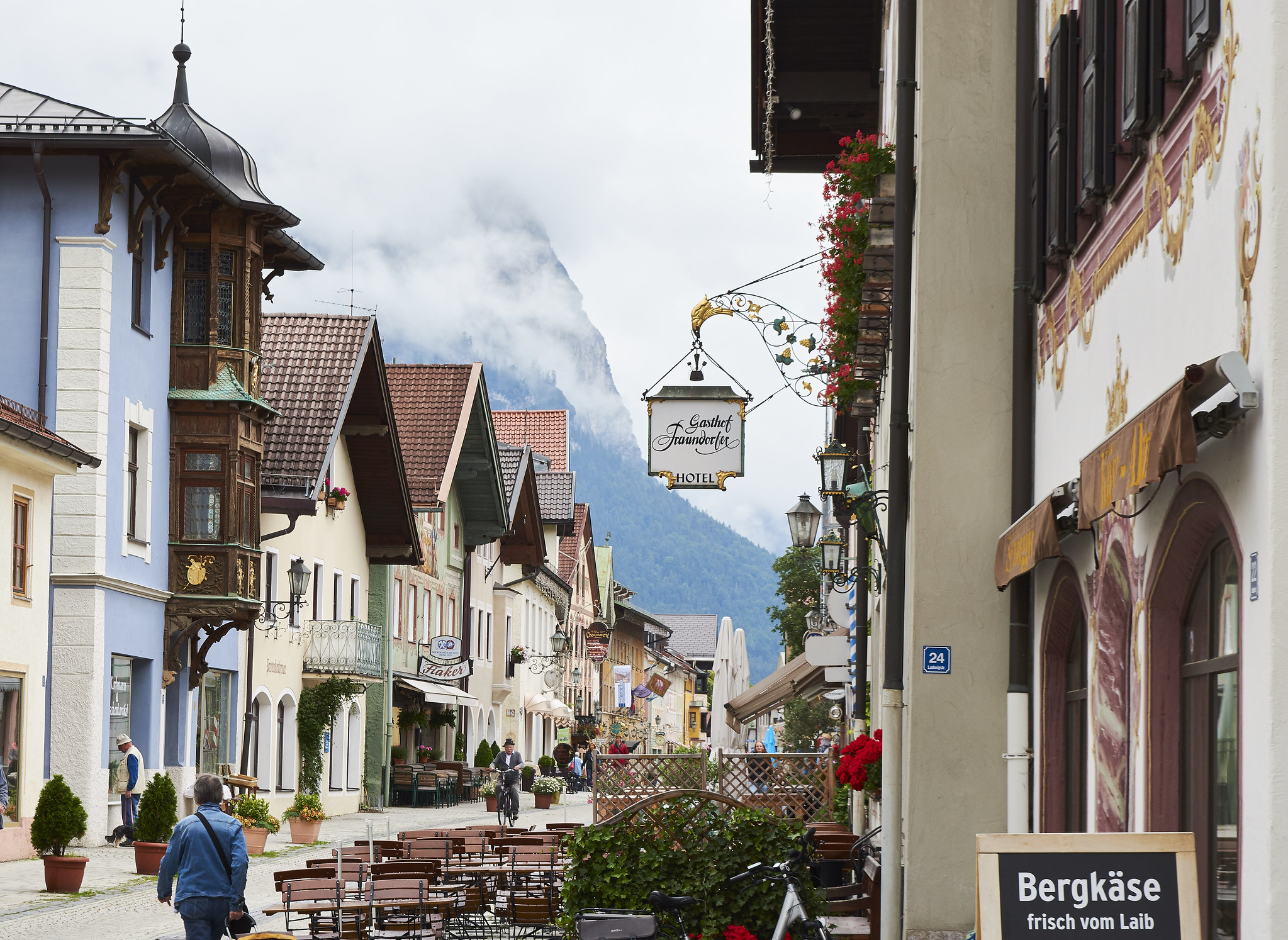 Credit: Naval S
Planning a trip any time soon? Discover the best way to explore a city on one of our city walking tours. Wander the streets at your own pace, uncover hidden gems and discover the most beautiful places to visit in southern Germany.