7 fun Things to Do in Frankfurt
Posted on Jun 8, 2022 by Questo Team
Frankfurt, the city where all German roads lead to and home of the Mainhattan (city financial district) is definitely a place to visit. Where classical architecture blends with today's concrete and steel buildings, the same is to be said for its activities, where you can find something to do for all ages and interests.
To help in your decision process we've compiled a list of the seven best things to do while in Frankfurt. Enjoy!
#1 Hop on - Hop off Bus
Let's be honest, when you're traveling to a new city, either on vacation or business, and you can only stay a couple of days you get bombarded with a million things you'd like to do and will try to fit in as many as possible, often overbooking and tiring your feet. In order to soak in as much of the sights as possible and at the same time discover fun things to do in Frankfurt we highly recommend getting a ticket to the Hop on - Hop off Bus.
It gives you an overview of the best places across the city, doesn't take too much time and in case you find a place that grabs your attention you can always hop off the bus and catch the next one. Tickets start at €15,90 per person and you can also get an audio guide to highlight all the places you're gonna see.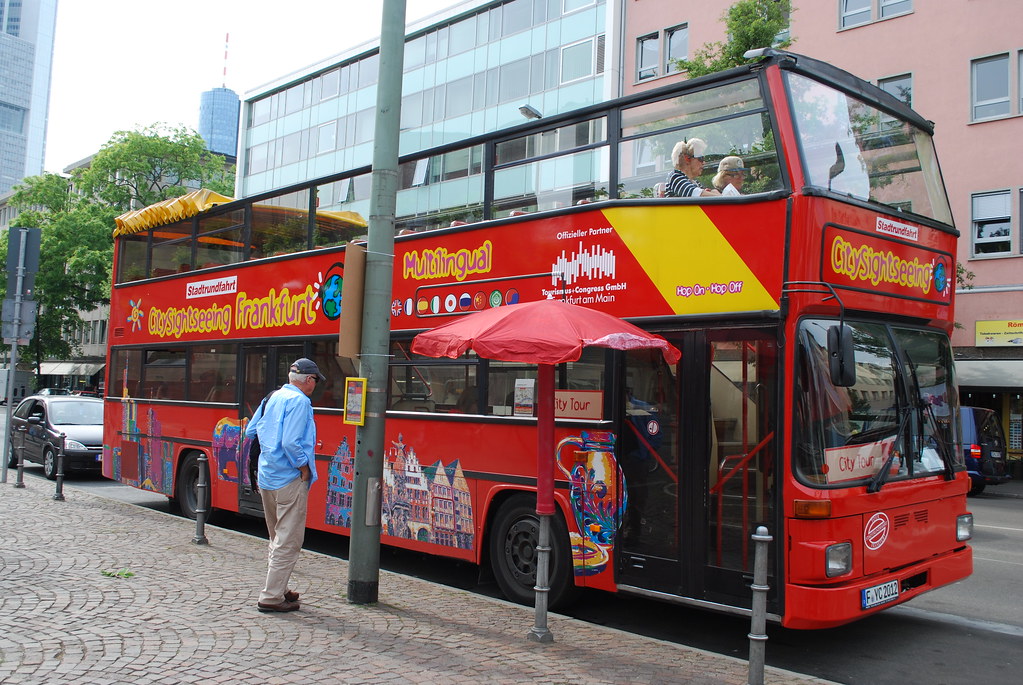 #2 German Film Museum (DFF)
We've all streamed a lot of movies in our lifetime, especially in the past couple of years. Until we run out of the available material on the known streaming platforms, how about taking a look back in movie time and going visit the German Film Museum (you will find all available resources under its official name of Deutsches Filminstitut & Filmmuseum). Here you can discover all about how movies are made and also get the chance to interact with historical and modern-day equipment through interactive stations (watch out for the Alien costume). There are guided tours every Sunday at 3:00 PM local time and prices start at €3 per person.
A little side notes for movie enthusiasts that would want to see more: there are additional online exhibitions the institute offers directly on their website here.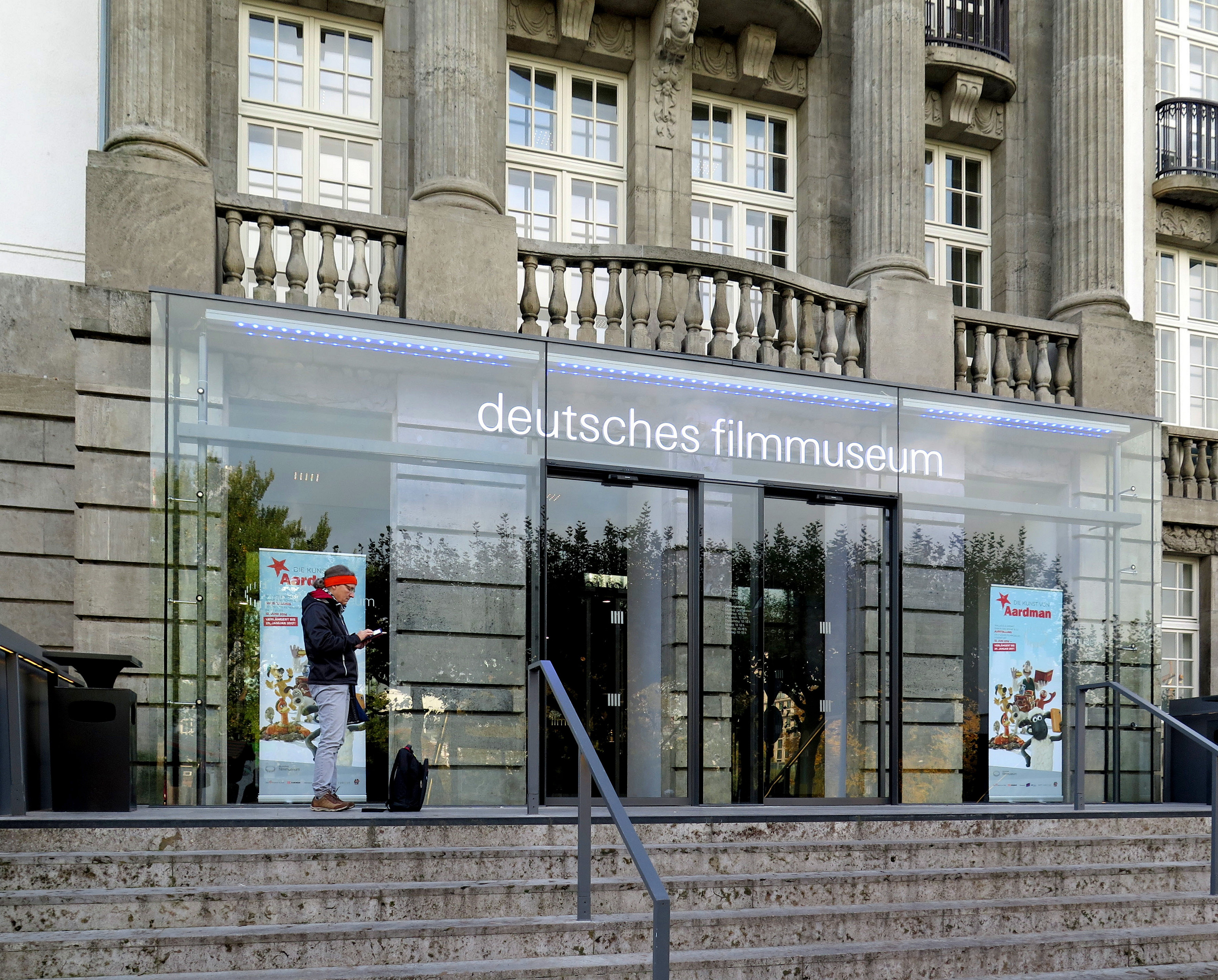 #3 Eiserner Bridge
A bridge, on first impression, is usually not something you'd like to put on a bucket list visit, but we wouldn't have included it in our list if it was not one of the fun things to do in Frankfurt.
Originally a footbridge connecting the center of the city with one of its districts across the river Main you can find it today to be one of the best places to put your mark by adding a personalized padlock engraved with your name and that one of your loved ones (romantical or not). We know, the love trend has spread all the way to Germany too. You can go the old-school way of adding your initials by marker or go modern by laser engraving that can go anywhere from a couple of letters to full-on sentences that will help you put your mark onto the city. You can find the road towards this beautiful landmark available 24/7 here.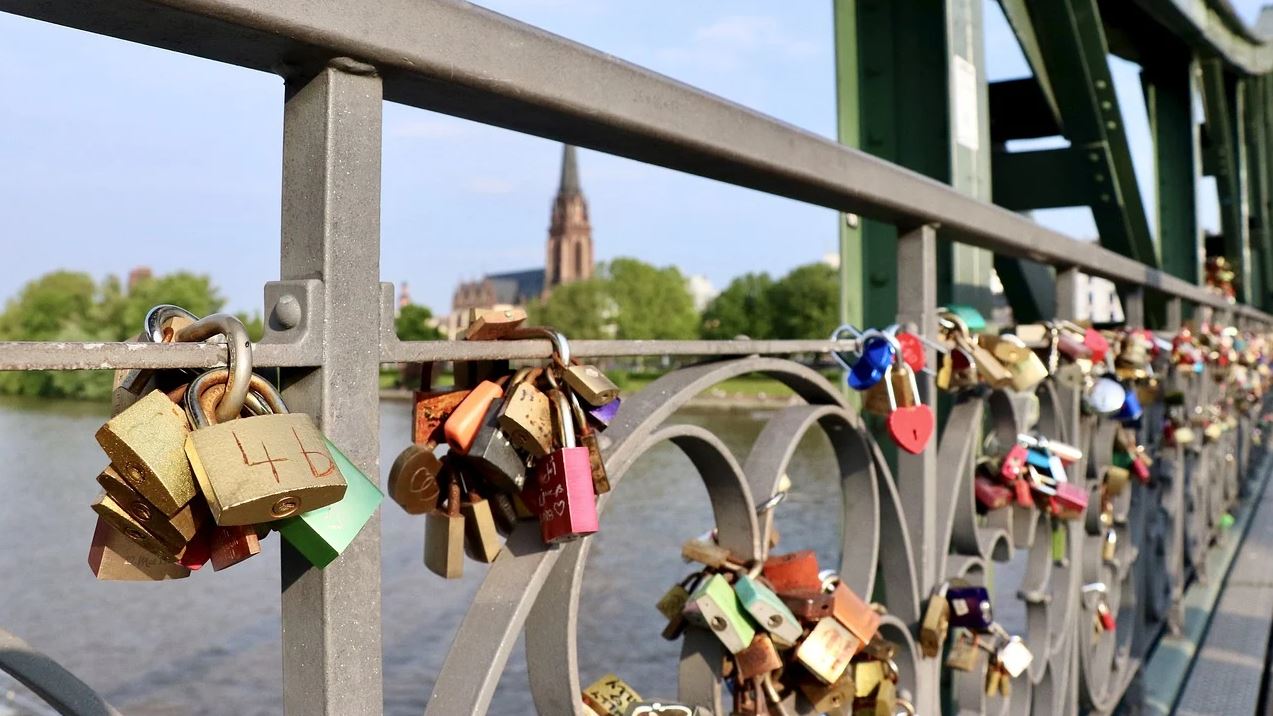 #4 Schaumainkai flea market
If you find yourself in the city on a Saturday morning and enjoy the fresh air and a good deal, one of the fun things to do in Frankfurt is go visit the Schaumainkai flea market across the southern bank of the river Main. Here you can find pretty much anything your heart desires, from trinkets and handmade clothes to full-fledged vintage sculptures. Nothing compares to a good old treasure hunt with the river banks as your backdrop and a hot cup of coffee or mulled wine (depending on your beverage of choice) in your hand. Here you can also interact with locals and find through them more fun things to do in the city as currently there is no admission fee, but please note the market usually closes around 2:00 PM local time so make sure to catch it before it disappears.
Quick note: it's better to bring a friend, if possible, as even the best treasure hunts are always better when you have a second pair of eyes with you.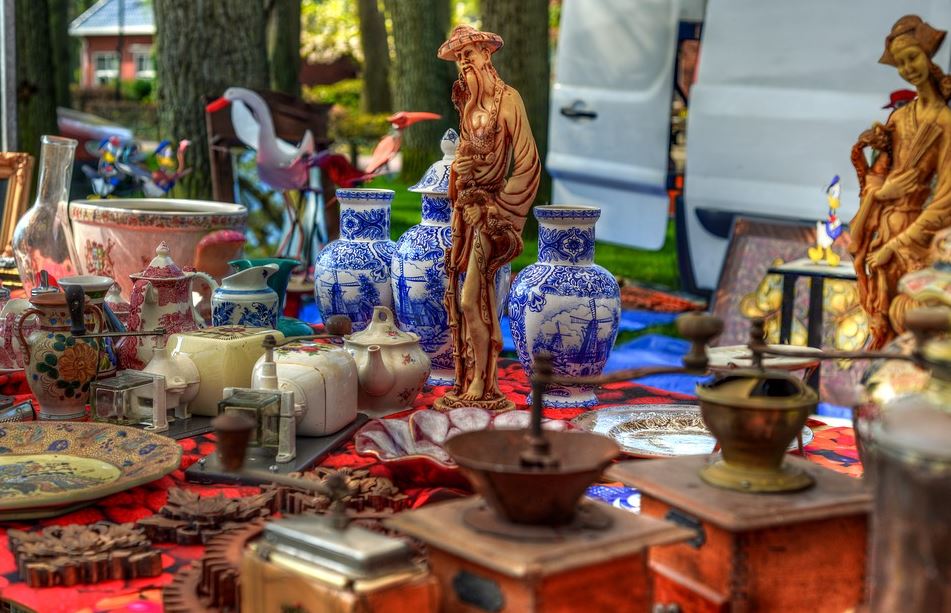 #5 Questo (Interactive storytelling)
Speaking of treasure hunts, what better way to take part in this activity than by combining it with the power of storytelling. When you are in a new city, or even if you've been there before but are interested in the view from a different perspective, the best way to explore is from the eyes of locals. They know the what's what of their place of origin and can give you more insight on things tourists might miss during their time there.
Currently Questo offers a walking tour of the old town that guides you through the heart of Frankfurt full of riddles and history that you can play at any time during your stay there, the admission fee set at €6.99 per person for the 4.5 kilometer journey that you can access through here.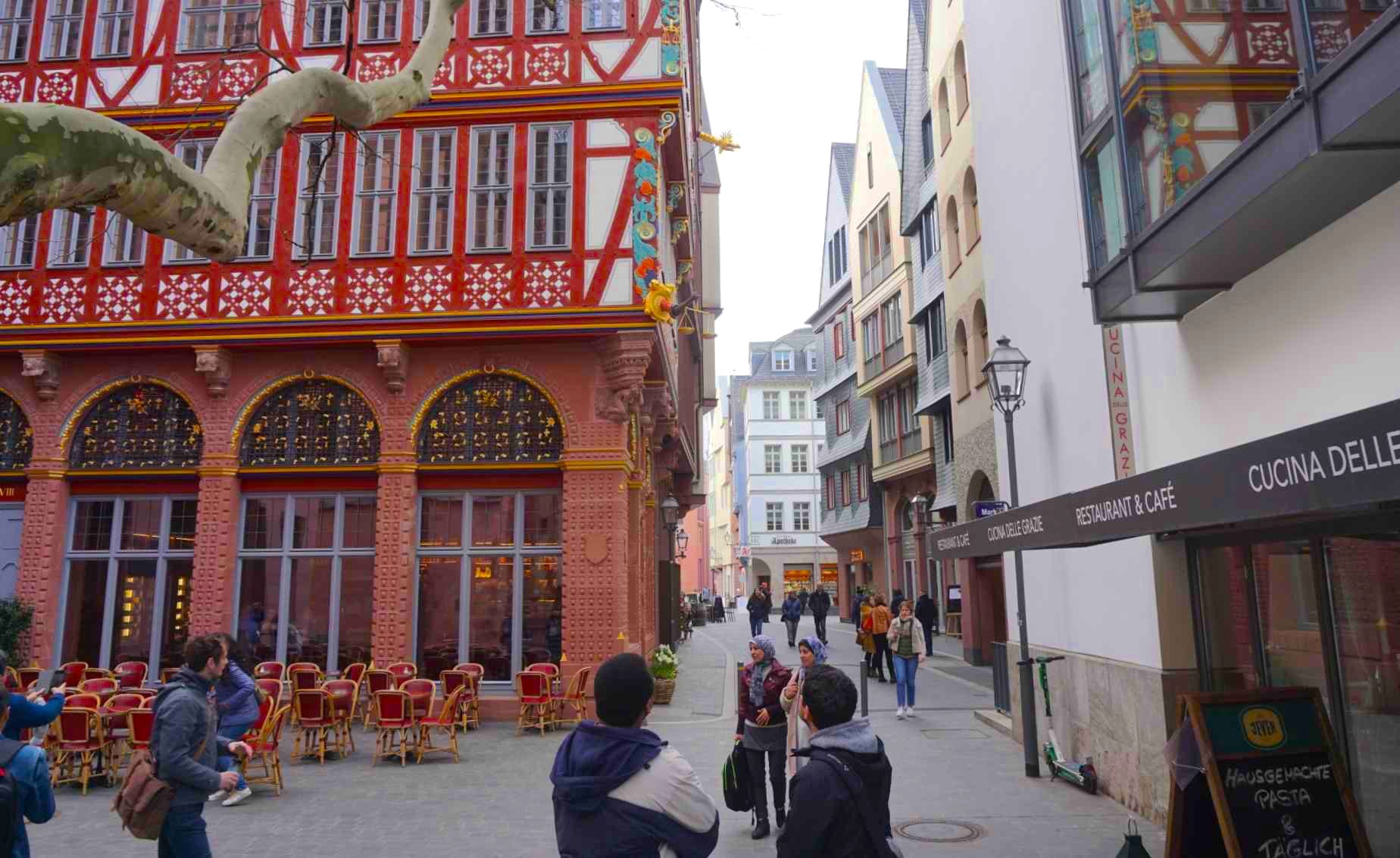 #6 Frankfurt Cathedral
You might also know it as Saint Bartholomew Cathedral and it's definitely a staple of the city and yes, surprisingly one of the fun things to do in Frankfurt. You can also get a little bit of cardio on by climbing up the spiral staircase towards the 66-meter-high observation deck. At the top you can see the metropolis at its full glorious viewing potential and, if the weather is just right (don't worry, most of the time it is), you can take the perfect picture to add to your feed.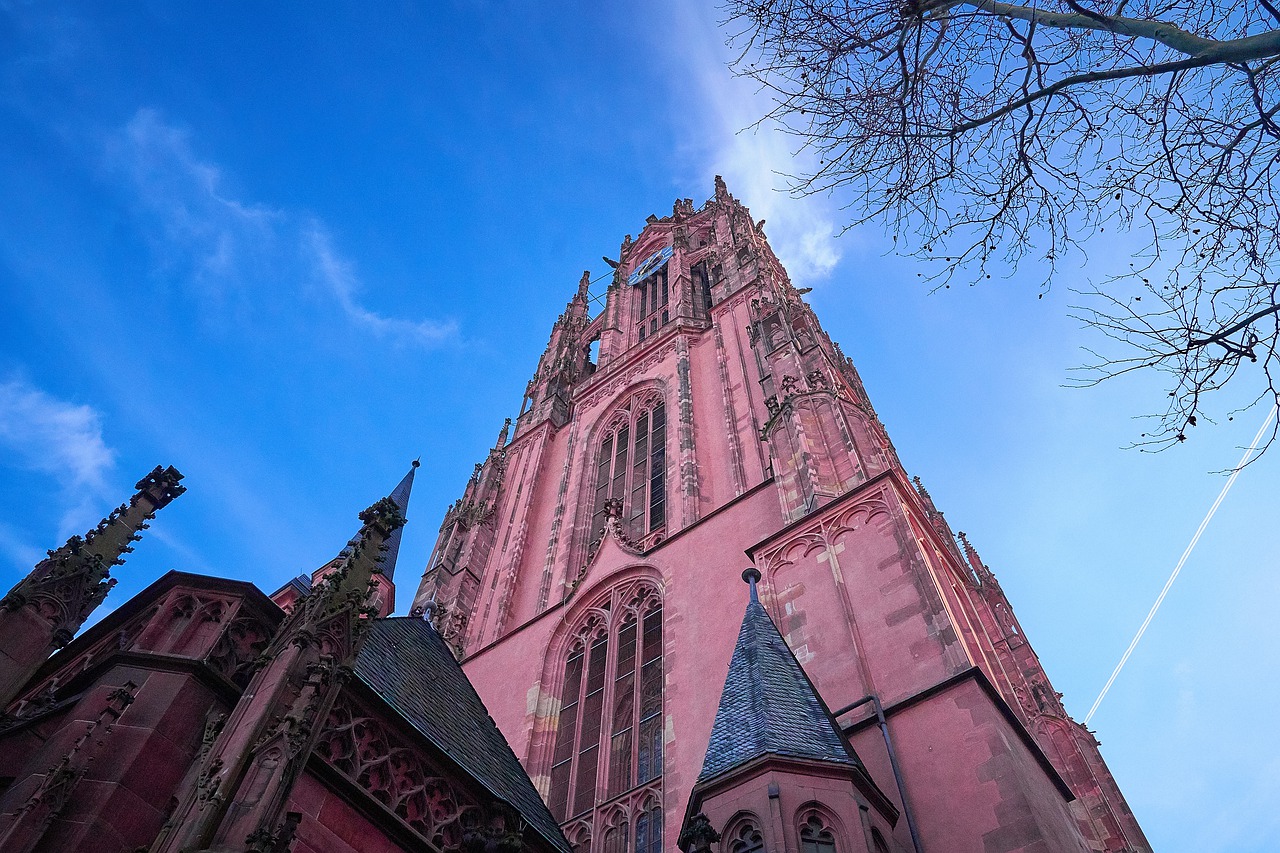 #7 Eco Kart (Indoor Go-Karting)
We know that museums or things involving long walks are not something we can do every day so how about ending our list of fun things to do in Frankfurt with a bang (or a honk to be precise) by adventuring into the world of indoor go karting where you can experience all the thrills of a race while still having the safety net of a safe environment in case high speed turn out not to be as easy as they look like through the eyes of professionals. Prices start at €38.00 per person for kids up to 13 years old and €39.00 per person for ages 14 and older. You can find all the necessary info and booking options here.
Quick note: if you are under 16 please make sure to bring with you a parent or legal guardian that can help you with the consent forms.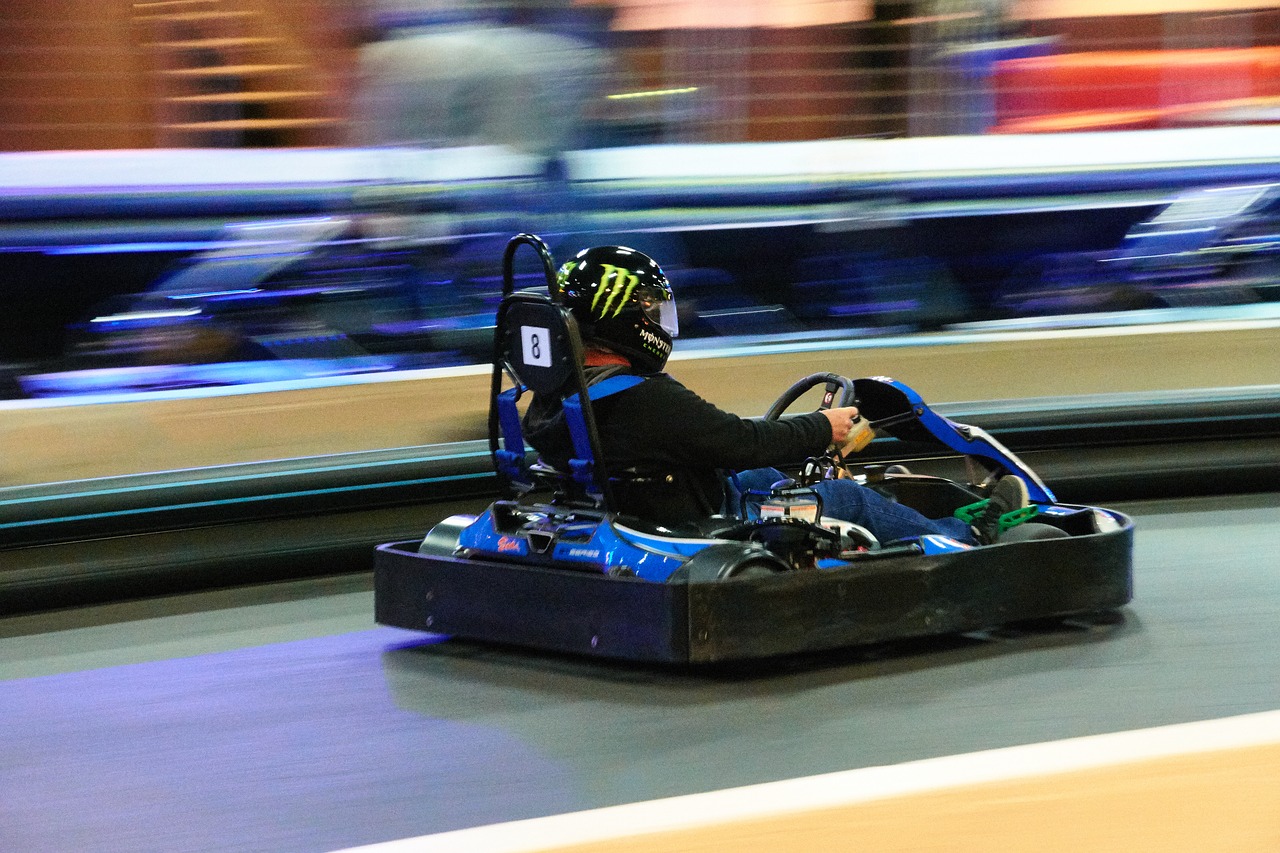 Final Words
There are a lot of great things to do in the city of Frankfurt, day or night, and we hope that our list here will prepare you if only a little bit for all the great things you are going to experience in your adventures across the world. If Frankfurt is only the beginning of your journey and the road ahead is wide open you can always find the perfect city to explore with Questo.