Questo Roundup 2022 - The Final Frontier
Posted on Jan 16, 2023 by Rick Wilder
At Questo, we've been honing our determination, flexibility, and drive for a few years now. So, when 2022 rolled around, you can bet we were ready for whatever challenges came our way.
Unlike in our games, there was no "Extra Hint" section to guide us, so we had to get creative. We're very excited to share our results with you! Think of this as our "Captain's Log" of all the progress we made. 👨‍🚀


Questo Captain's Log: Stardate 99631.51

Building on the success of our 2021 Apollo mission, we set our sights even higher for 2022, promptly rocketing off to explore the final frontier, making impactful changes and integrating new technologies on the fly. 🦅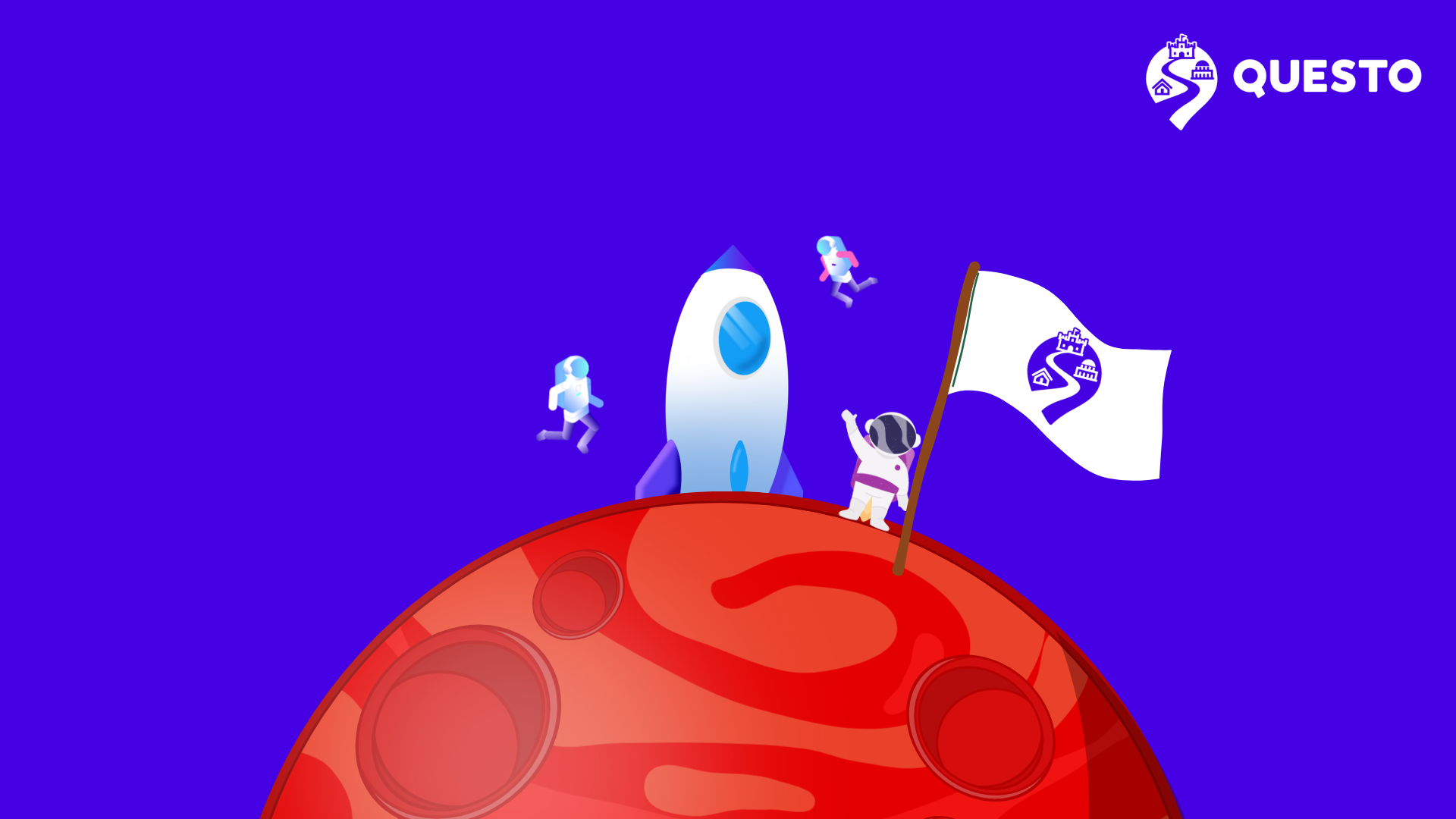 Thanks to our continued investment and the hard work of our team, we found ourselves capable of making the journey to the red planet. We performed a successful landing procedure and soon set about improving our engines and navigation systems for yet another flight into the great unknown (2023). 🚀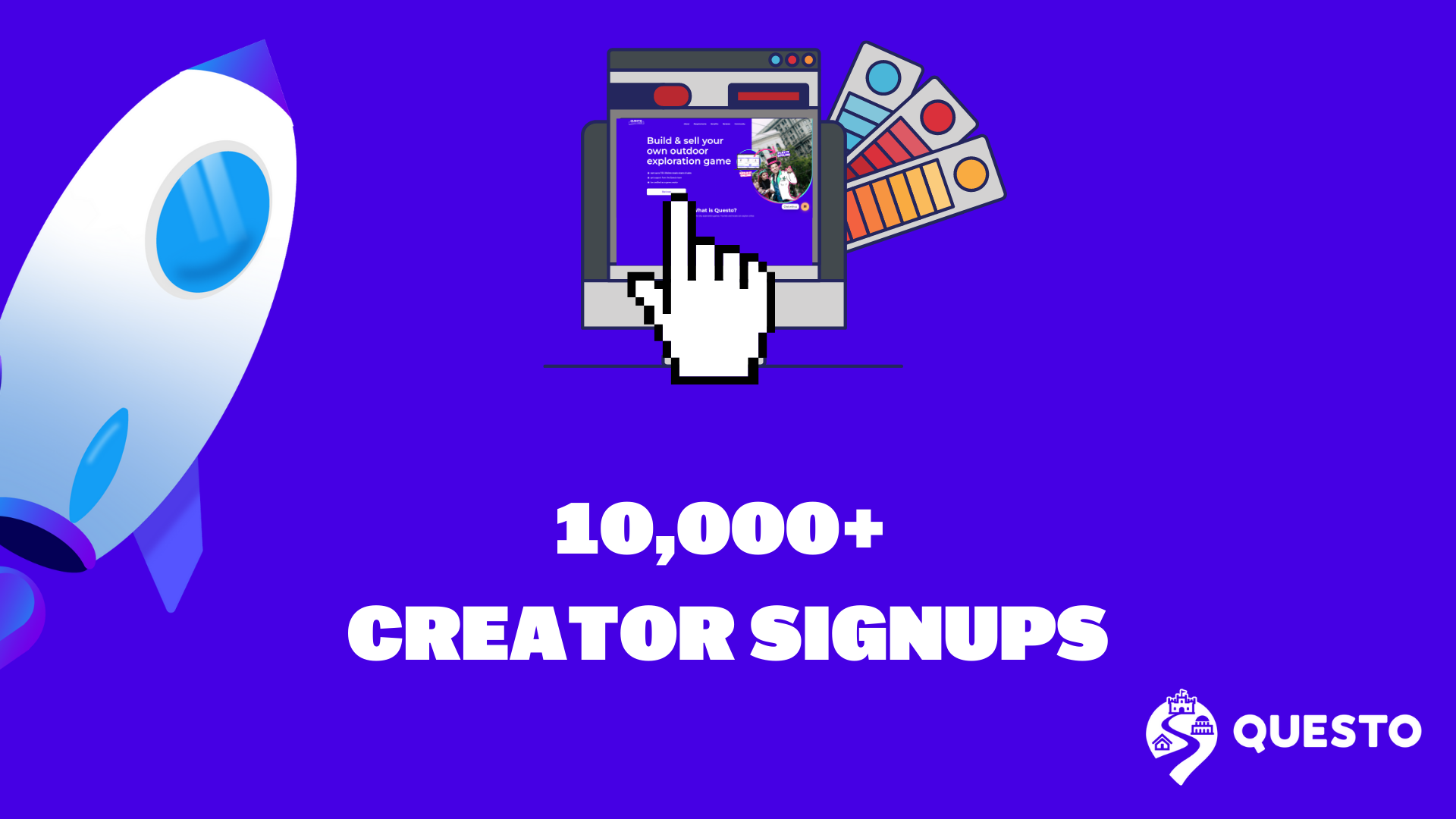 However, during our stay on Mars, we were greeted by an enthusiastic colony of diverse Creators, eager to start building on this new frontier. And we knew that, in order to truly make the most of this unique and inclusive ecosystem, we needed to provide our Creators with the tools they needed to create and build!
So, we set about forging hammers for them. Unsurprisingly, this budding ecosystem thrived. (Looks like we're not the only ones who love building things) 🔨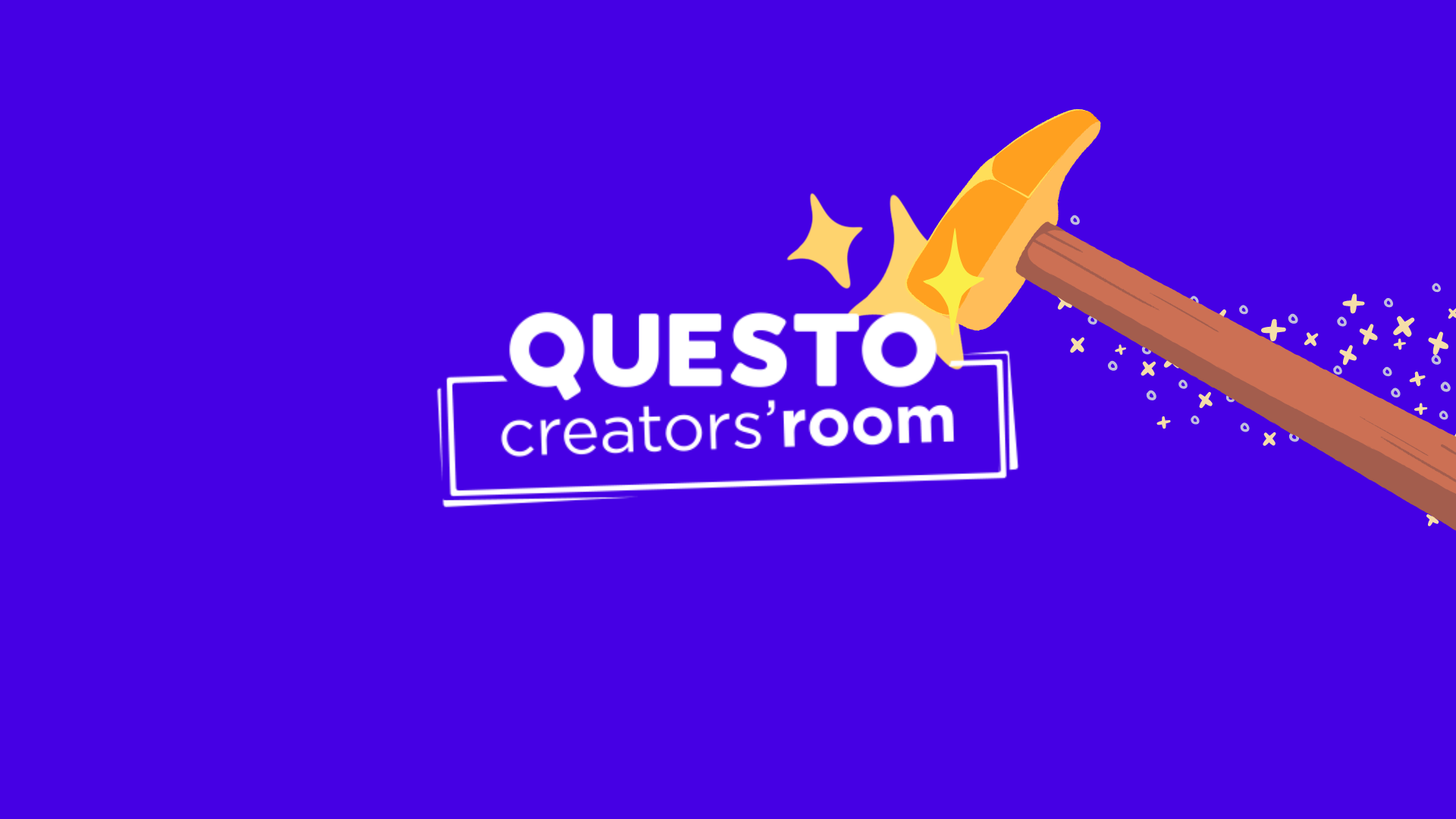 These hammers, forged in the fires of our web server, proved to be instrumental to our success. With the arrival of the Creators' Room Beta and the subsequent release of our Creators' Room proper, we're happy to announce that we distributed these hammers, and thus we achieved exactly what we set out to do. Now, anyone in the world (or Mars) can build a Questo game. We're not stopping there, though!

Not to mention, did you know that our community of Creators and their creations are on a skyward curve, with no signs of stopping? Thanks to their mind-boggling efforts, they continue to provide us with an endless stream of ideas and insight. This helped us to bring even more immersive and engaging experiences to our players in 2022. ✨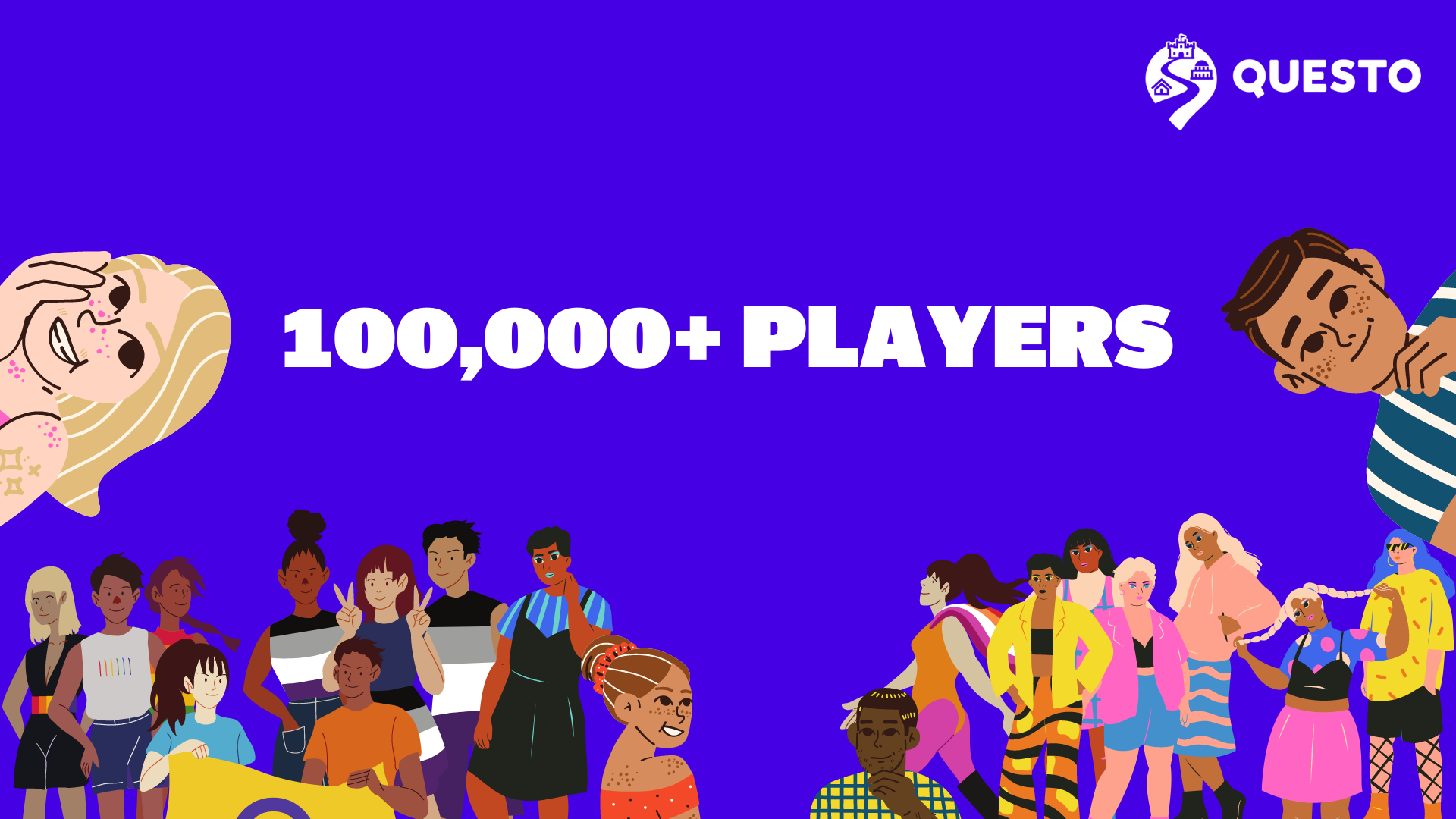 In surpassing 100,000 players, we discovered that the Questo crowd for 2022 would fill 333 movie theatres. Only kidding! You'd still have a queue waiting at the door! We guess you'll have to watch Glass Onion another day. 😏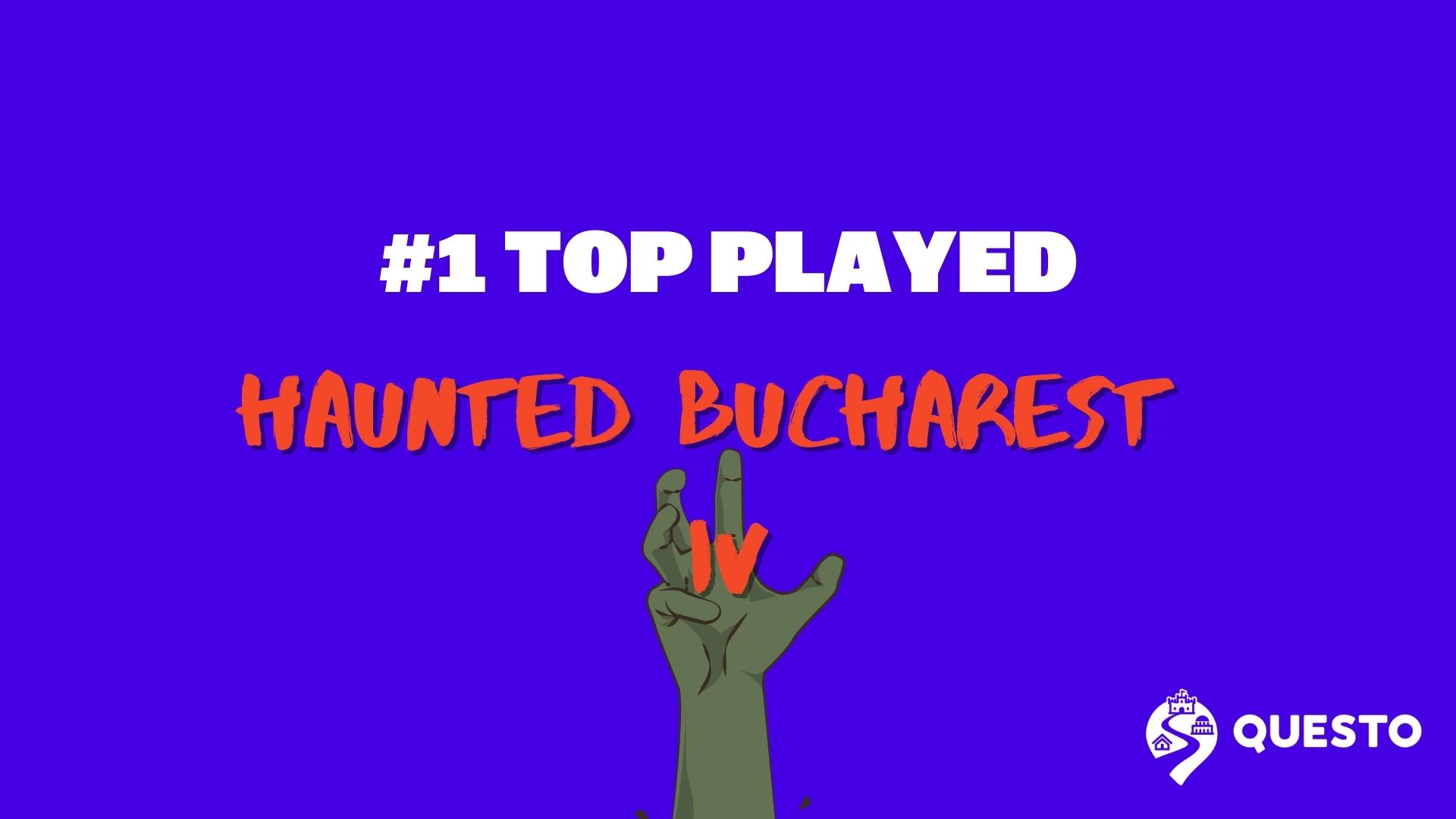 We're excited to announce that our top game in 2022 was Haunted Bucharest 4, with over 4,000 plays alone. Astronomical! 🌌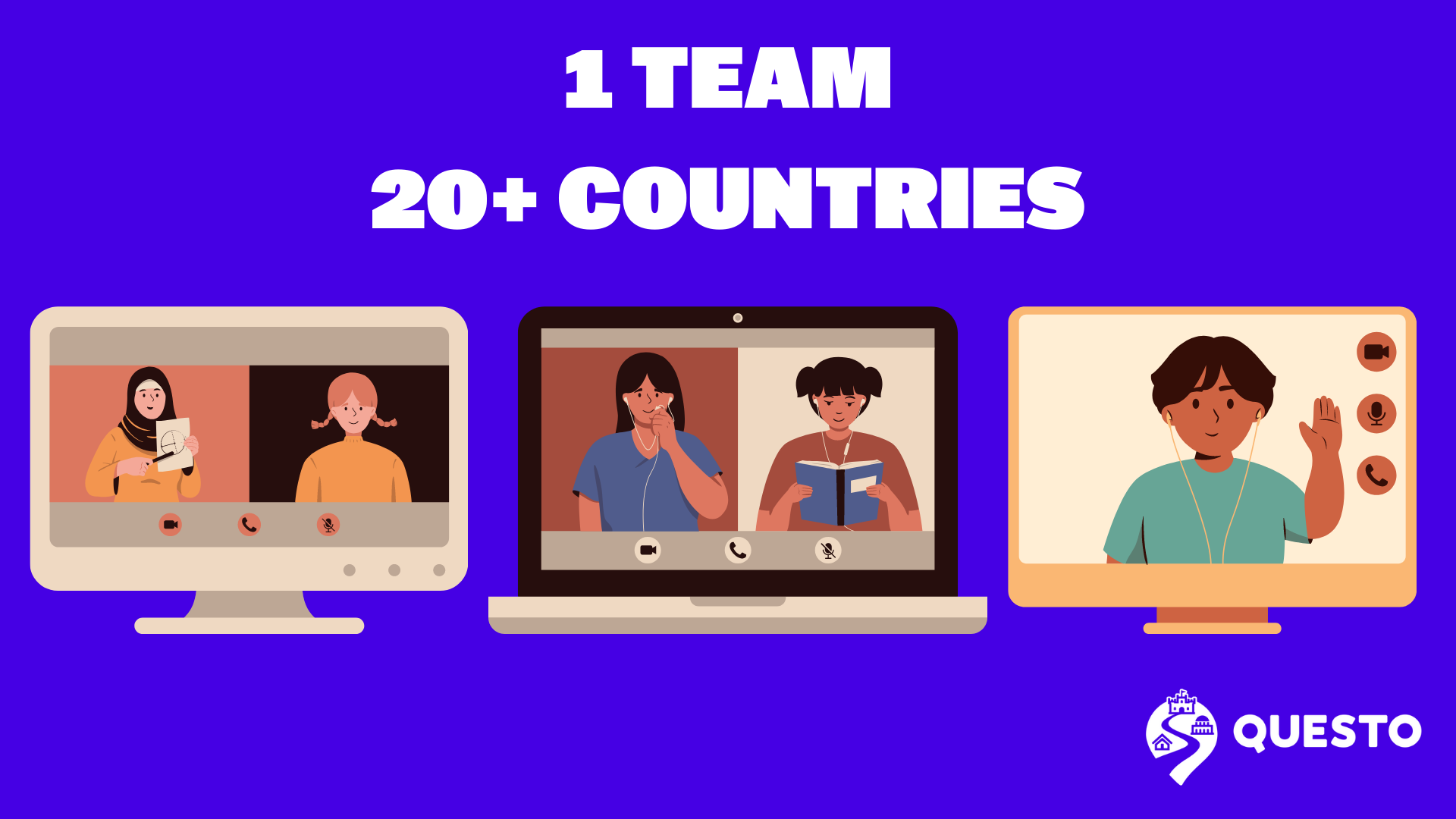 Another thing that made 2022 special was that we were able to work together with a truly global team, spanning over 20 countries!
We're especially proud of the team for being able to work together seamlessly, and with a great sense of community despite the distance! 🌎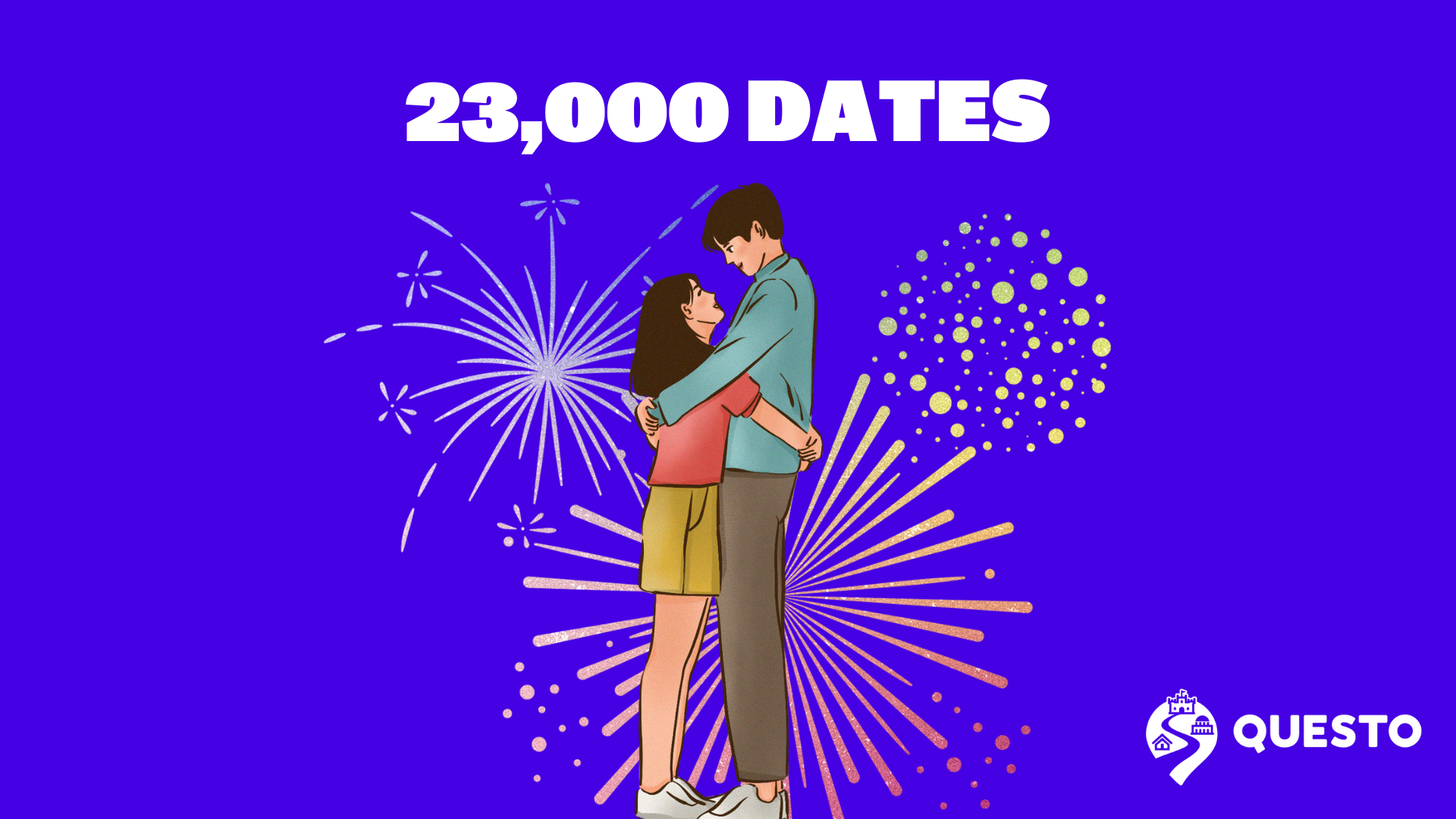 Here's a fun fact: of the 23,000 dates Questo facilitated in 2022, at least 5 (that we know of) resulted in a proposal! We love seeing love stories unfold from our games!
Forget Netflix and Chill, try Questo and Stable Long-Term Relationship with the Potential of Marriage™** (**Marriage not guaranteed) 💕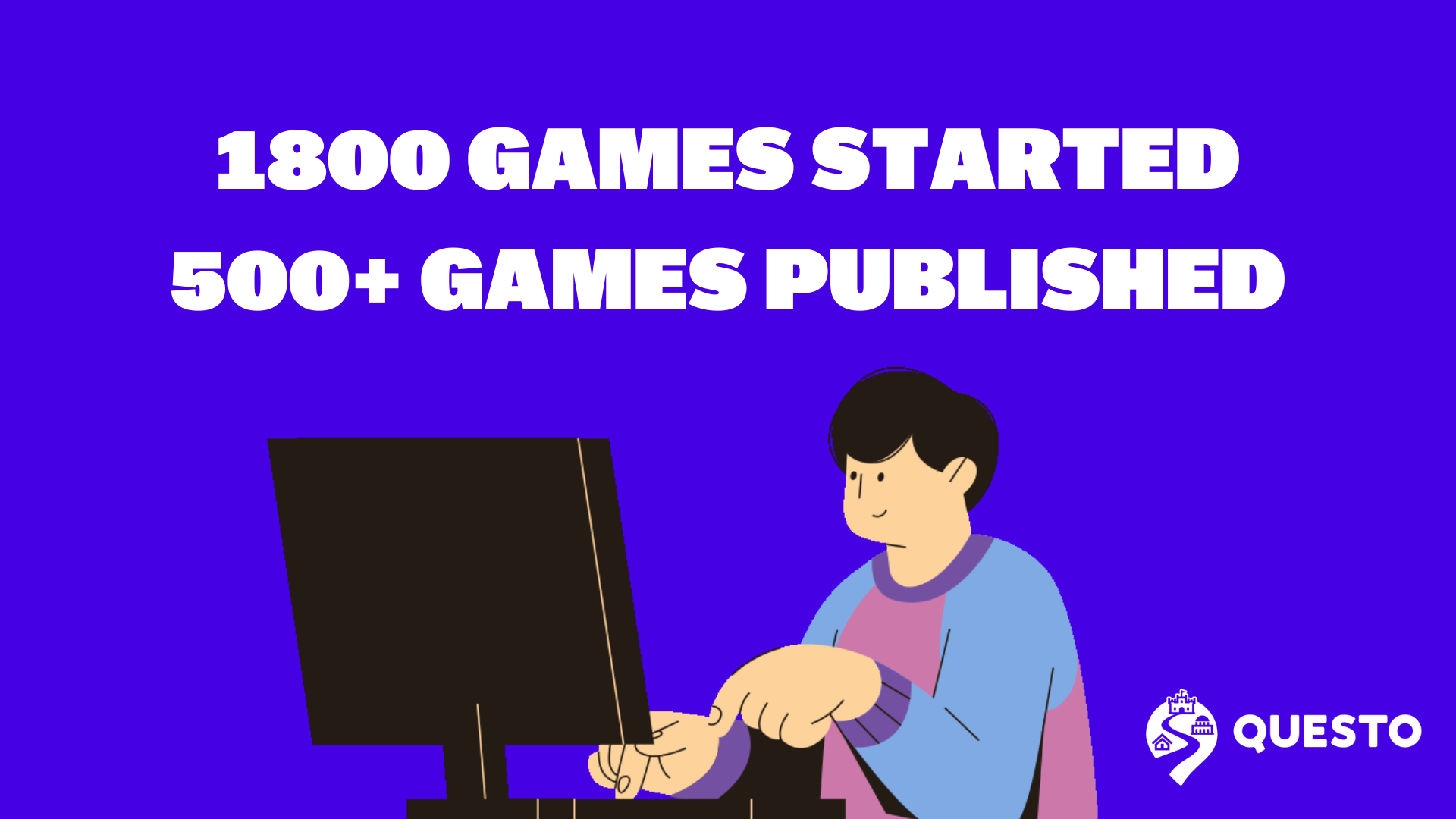 Speaking of dates, to-date, we have over 1,800 games started within our Creators' Room + more than 500 games already available for you to play around the world. It's safe to say that we'll continue to offer everyone a little bit of everything, all of the time!

In fact, if we were to put all of our available games in a line, and if you were to walk a Questo game route of 5km daily, it would take over a year to complete them all! (Not to mention, you'd be fit as a flea!)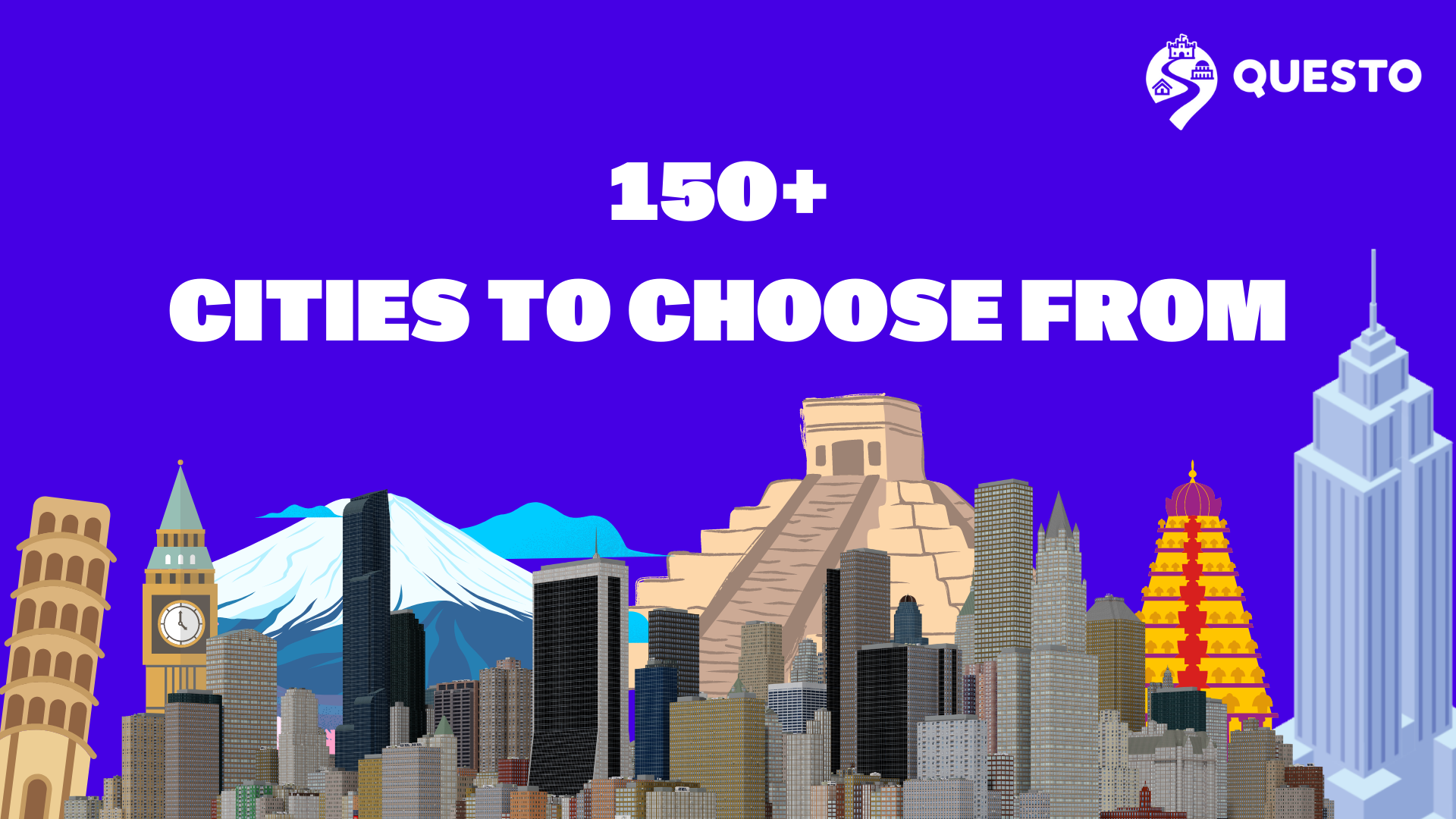 And, with 150 cities (and counting) to choose from, plus more in the pipeline, Questo games will continue to pop up around unsuspecting corners near you! (Can you hear that? There goes another one) 🌆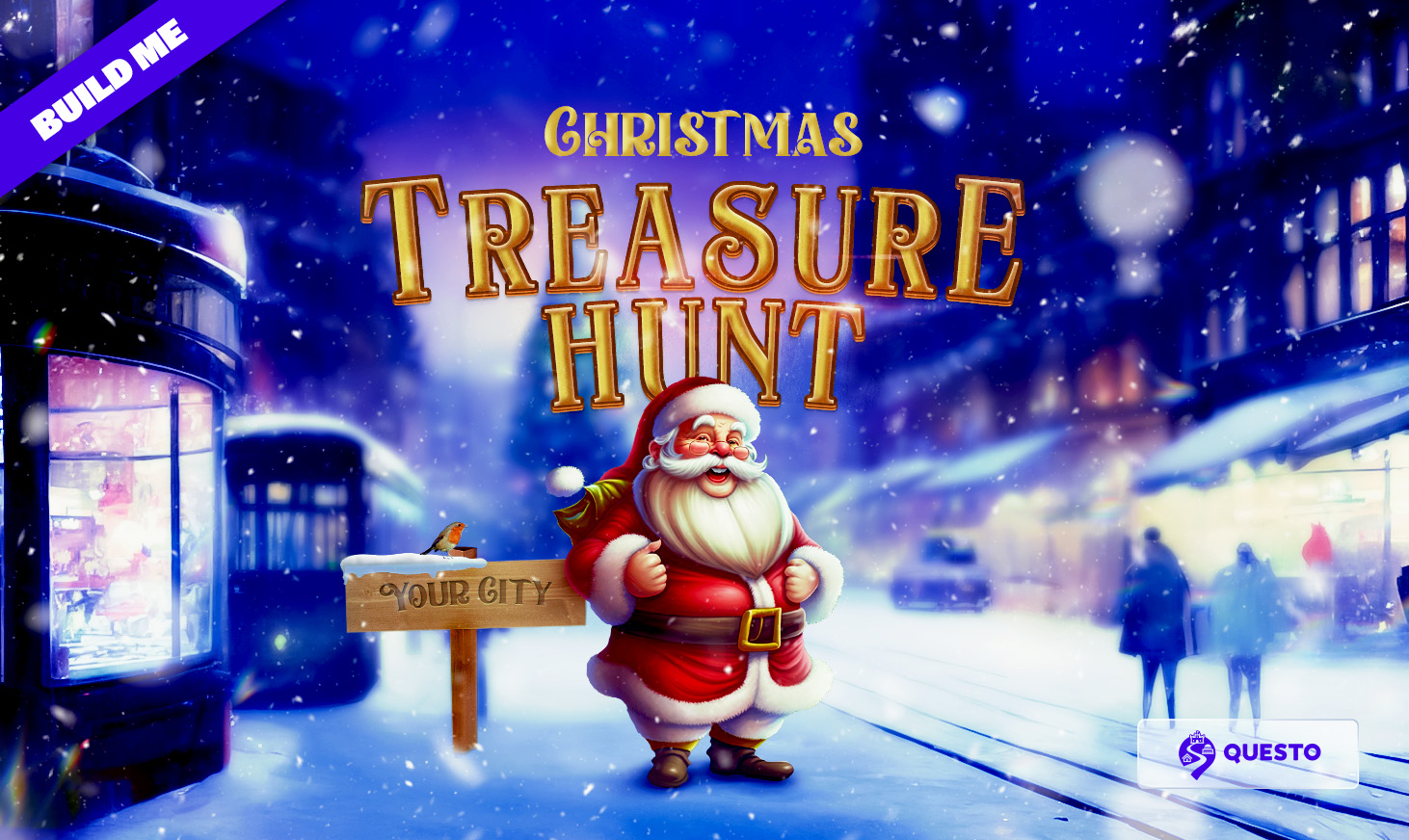 Our Christmas campaign saw over 120 games started. A holly jolly Christmas was indeed had!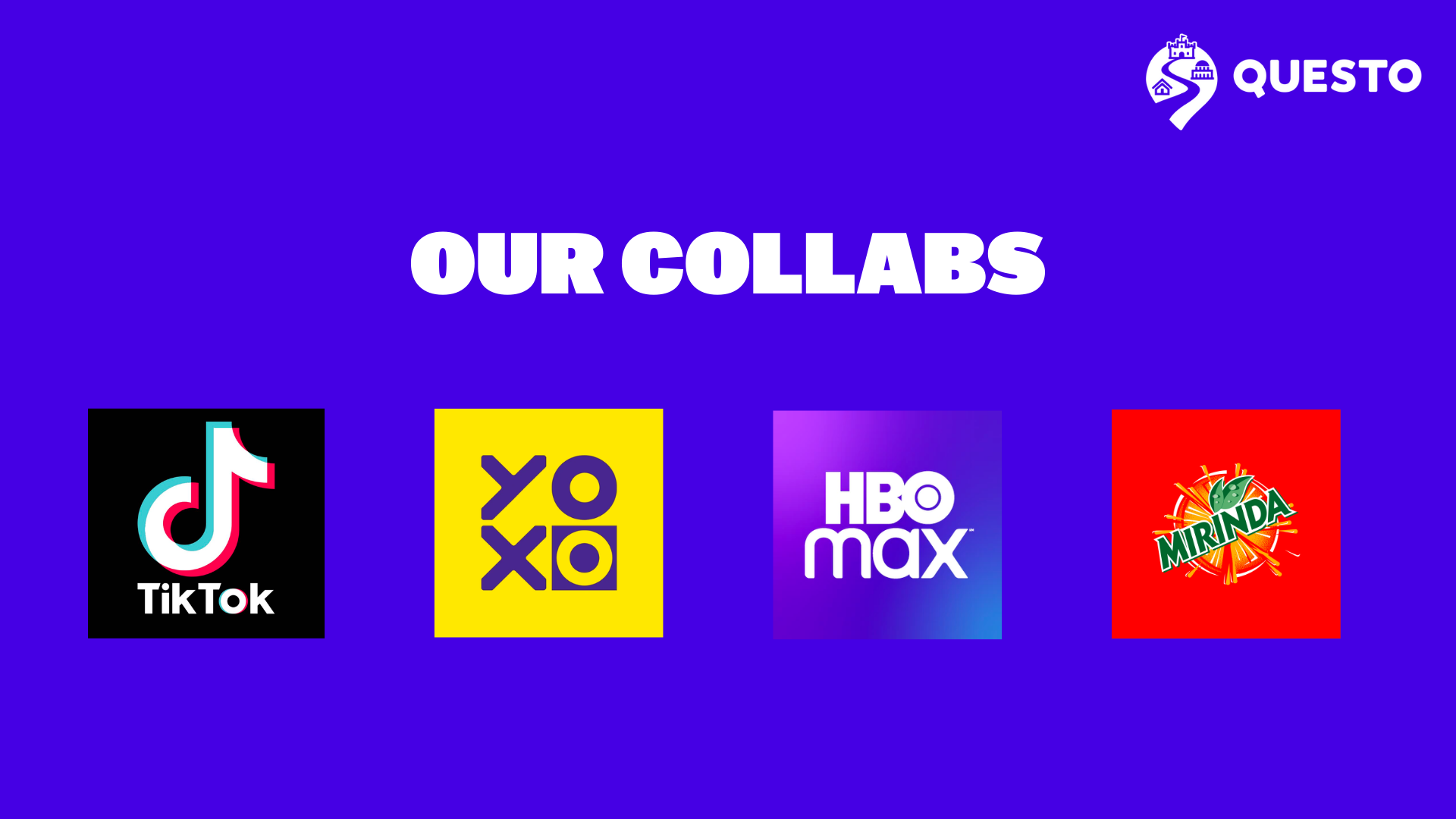 We were thrilled to work with some amazing brands such as TikTok, HBO Max, Mirinda and YOXO. All 4 brands made games with us (except Mirinda who built 3!), all of which turned a huge number of heads.

We were also excited to host a number of other events and campaigns in 2022. Our Haunted event saw in excess of 4,000 people in attendance (33 double-decker buses), and we saw 700 students (enough to fill 700 student-sized apartments) playing in Amsterdam during open week. In addition, our HBO Max event yielded over 1,000 happy players exploring Bucharest!
In other words, watch this space! 📈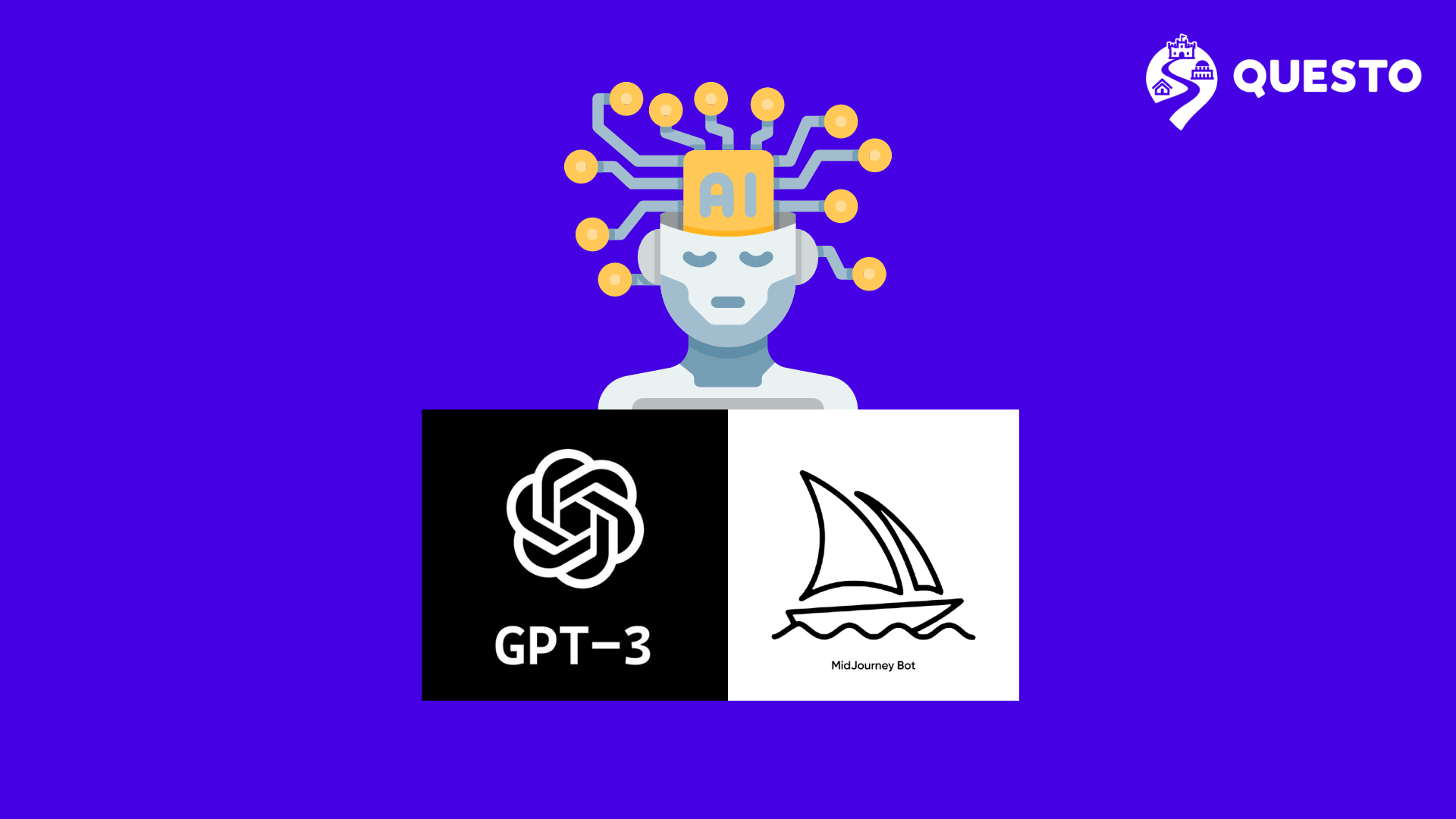 In case you've been living under a rock and somehow missed this, 2022 was a huge milestone for AI development. We're excited to say that we'll be working closely with this new 'digital swiss-army-knife' to bring even more engaging and immersive experiences to our players.
We've already used AI to create cover images for Amsterdam: Old Sailor Secrets, and even a voiceover for our Vatican Escape game! We're looking forward to bringing more of our A(I)-game to our ever-growing library!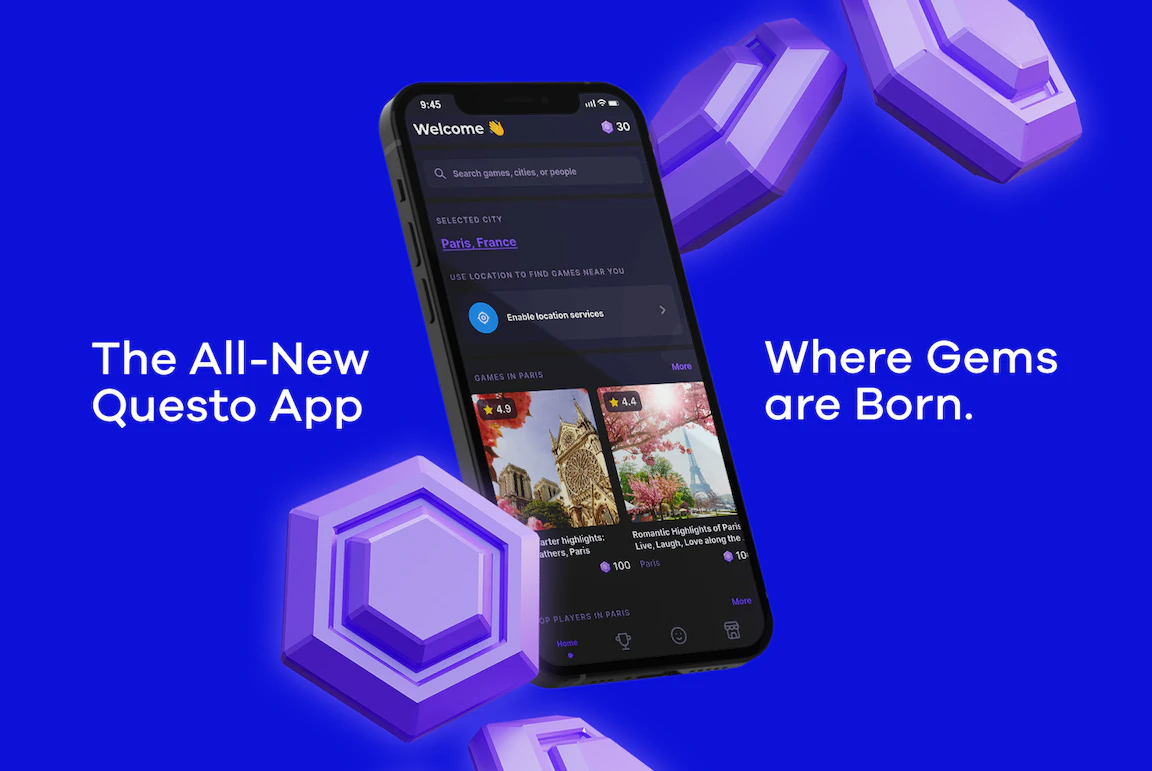 These accomplishments notwithstanding, we also released our tip-top new and improved app, where 'gems were born' as the official Questo currency. The hints system was revamped, too, so our players are finding it even easier than ever to just get on with questing and find their way from A to B – with the integration of maps and other exciting features!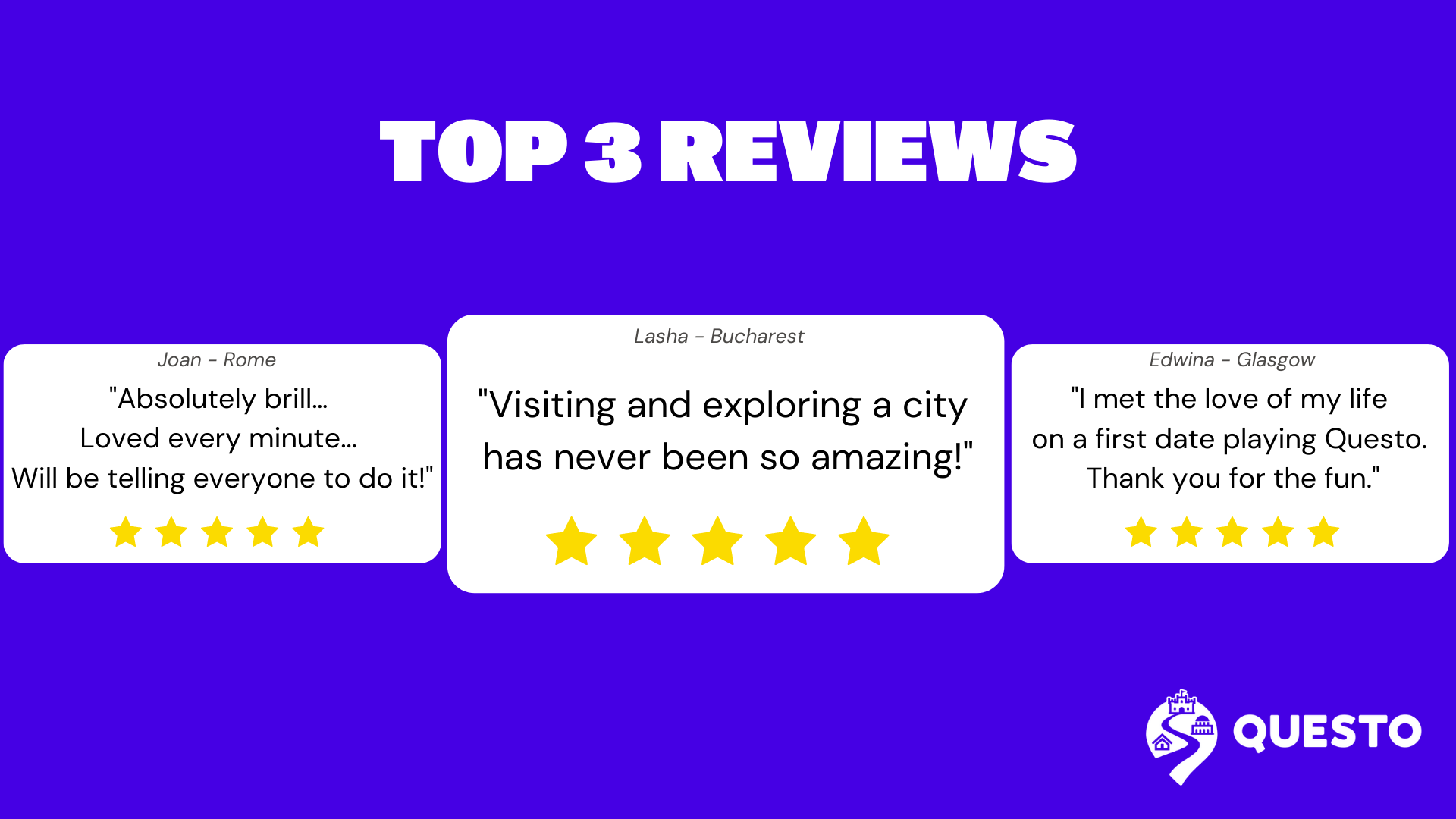 Our top reviews barely scratch the surface, and it was beyond difficult to pick 3 out of 25,000! Congrats to Joan, Lasha and Edwina. Well played!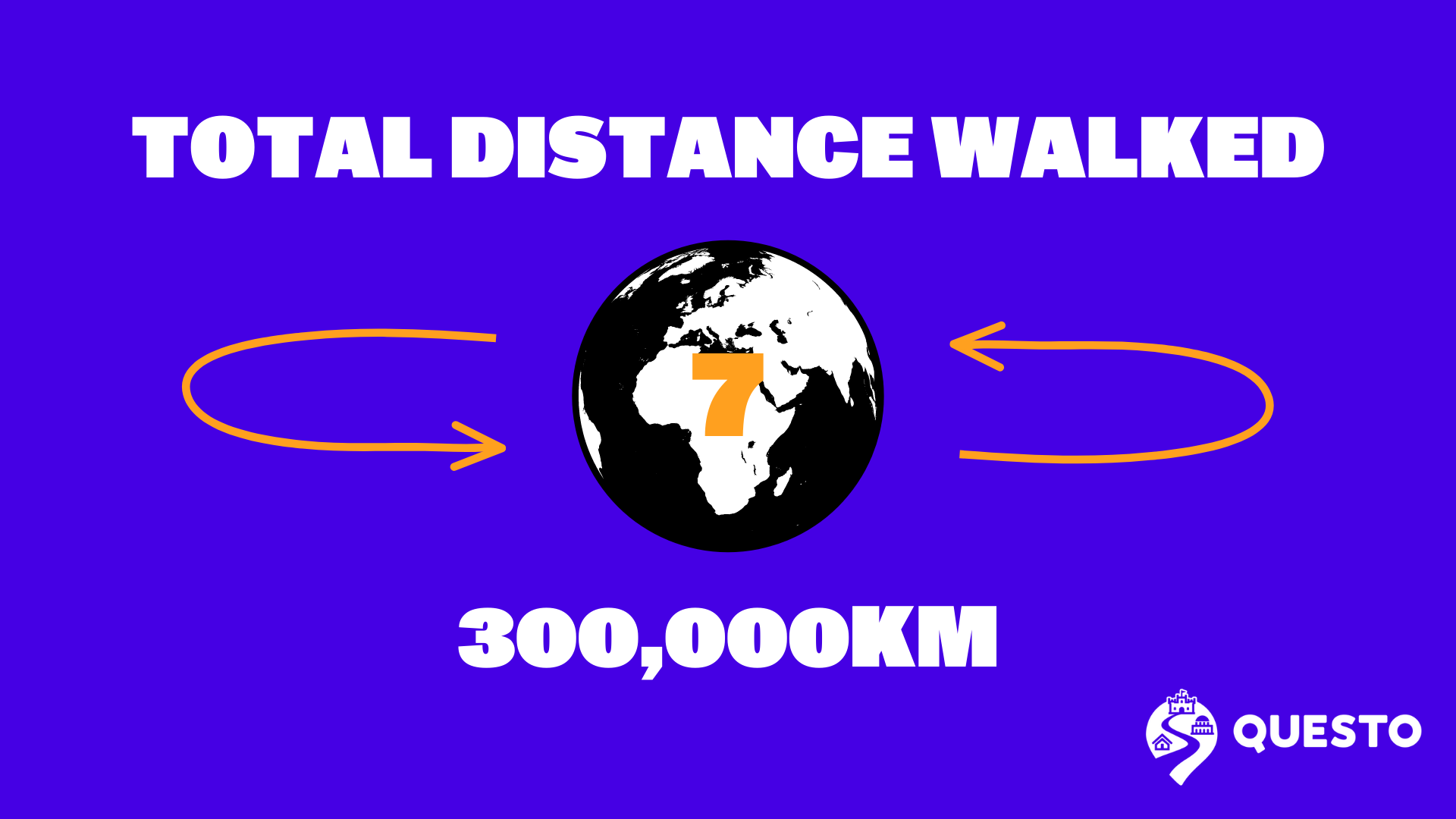 Lastly (but never leastly), the distance walked in 2022 by our players is equivalent to walking all the way along the Earth's equator 7 times! We're proud of our players for staying active throughout the year and we hope they had the best time playing our games! Don't let those walking shoes go dusty now, y'hear?
As we look to the future, we're beyond excited to discover what new opportunities and challenges await us among the stars.
One thing's for certain: with the Questo team, our Creators and players by our side, we know we can accomplish just about anything.

We look forward to sharing more of our journey with you in the years to come!