The All-New Questo App: Where Gems are Born
Posted on Jul 27, 2022 by Questo Team
Introduction
That's right! Our award-winning city exploration app that allows anyone to chase curious clues 🕵️‍♂️, solve brain-teasing puzzles 🤔 and explore hidden gems🚶🏽IRL has been completely revamped, making it easy as pie to discover and enjoy your favourites.
Here are the key takeaways from the latest build: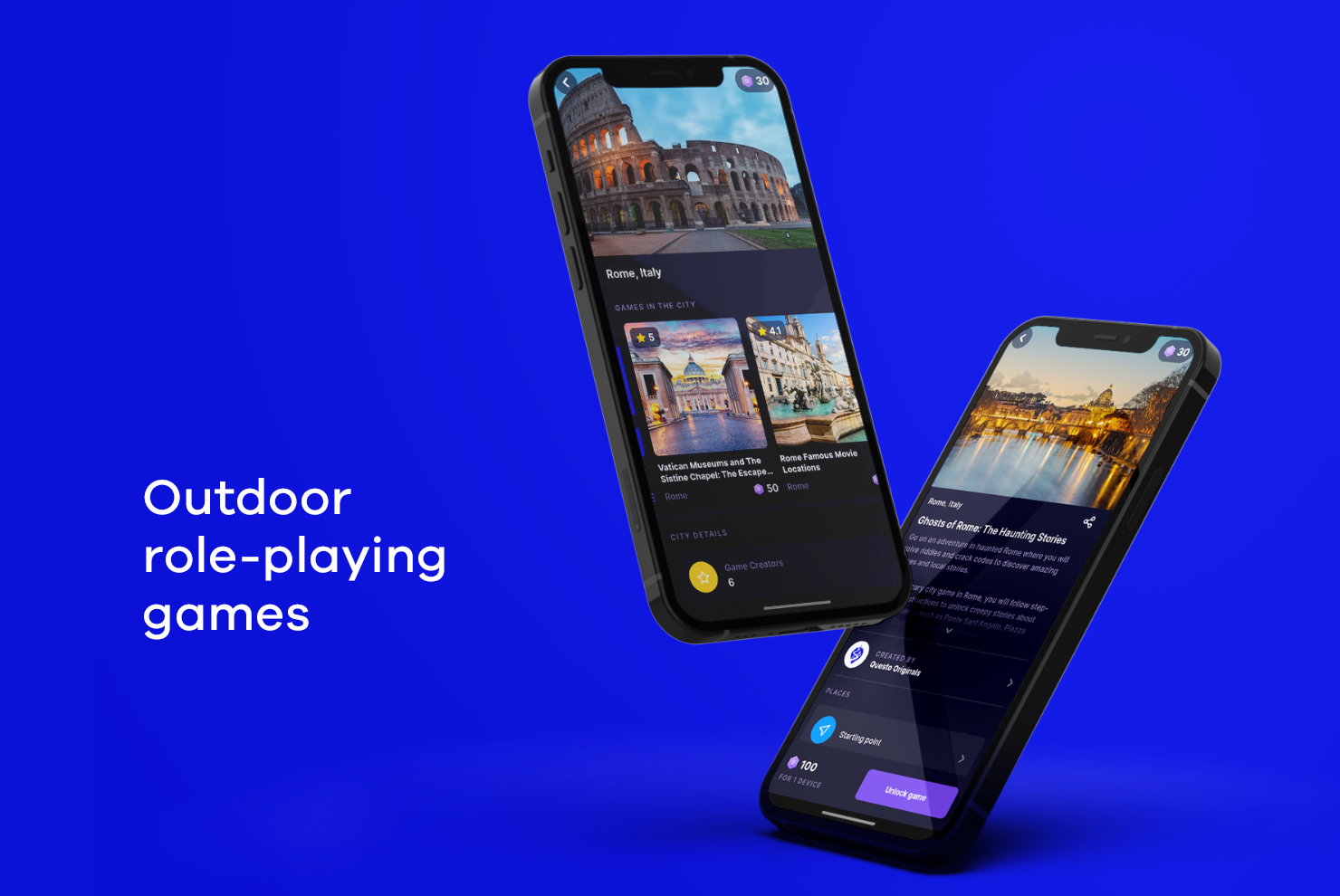 More beautiful
So, what does this mean for you?
Well, our new Questo app is easier on the eyes and more user-friendly than ever before, with improved smoothness and functionality. Beautifully simple 💅. Simple as that.
But wait… there's more!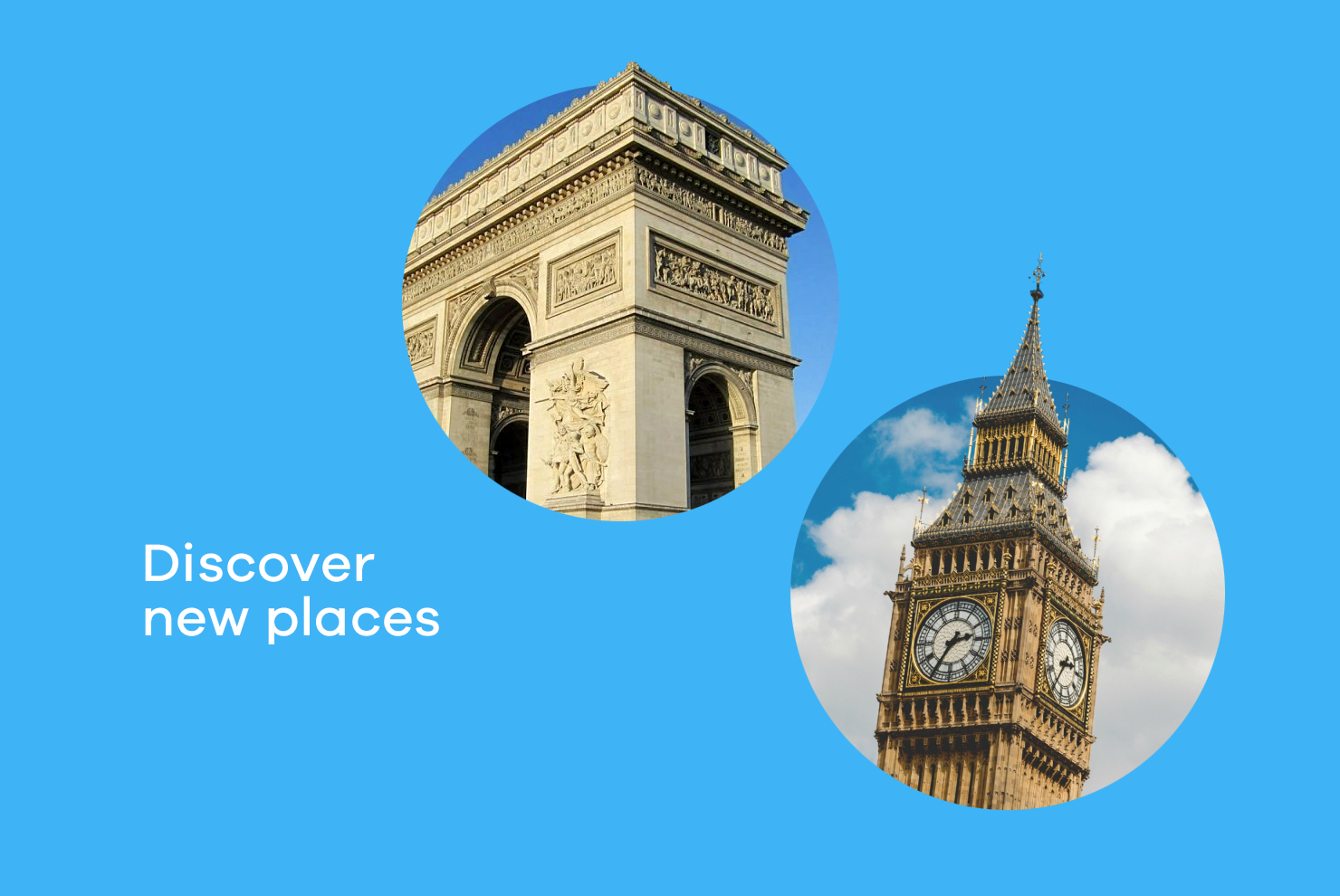 More intuitive
At Questo, we know how much our users crave the ability to jump into our games quickly, and we delivered on that.
So, thanks to some nifty search engine optimizations and a more intuitive UI, the new app has been streamlined for faster-than-thumb travel 👍 + 💨.
The app can also find and recommend great games near you automatically! Clever stuff.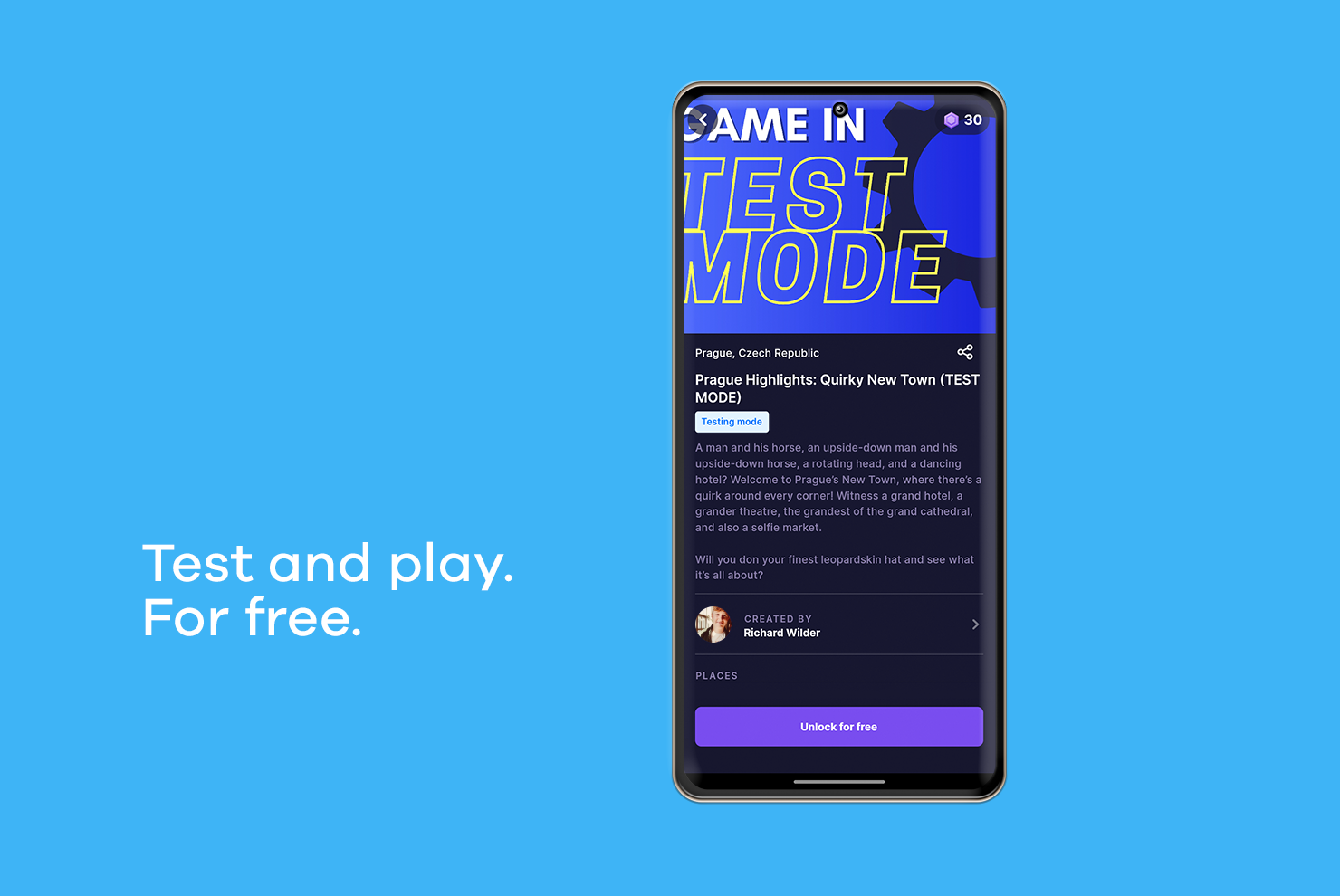 More budget-friendly
Some of the best things in life are free.
While we can't guarantee that your experience of our games in test mode will be as polished as our final products, all of them have the potential to offer hours of free fun to Questers questing on a budget.
That's why all our games in Test Mode now have their own spotlight on the app's homepage. ✨
If a game in Test Mode doesn't sound like your gig, we also have Free Forever games which offer a polished experience without the price tag 🏷️. These include games created with other big-name brands, such as our recent collabs with both Mirinda and TikTok.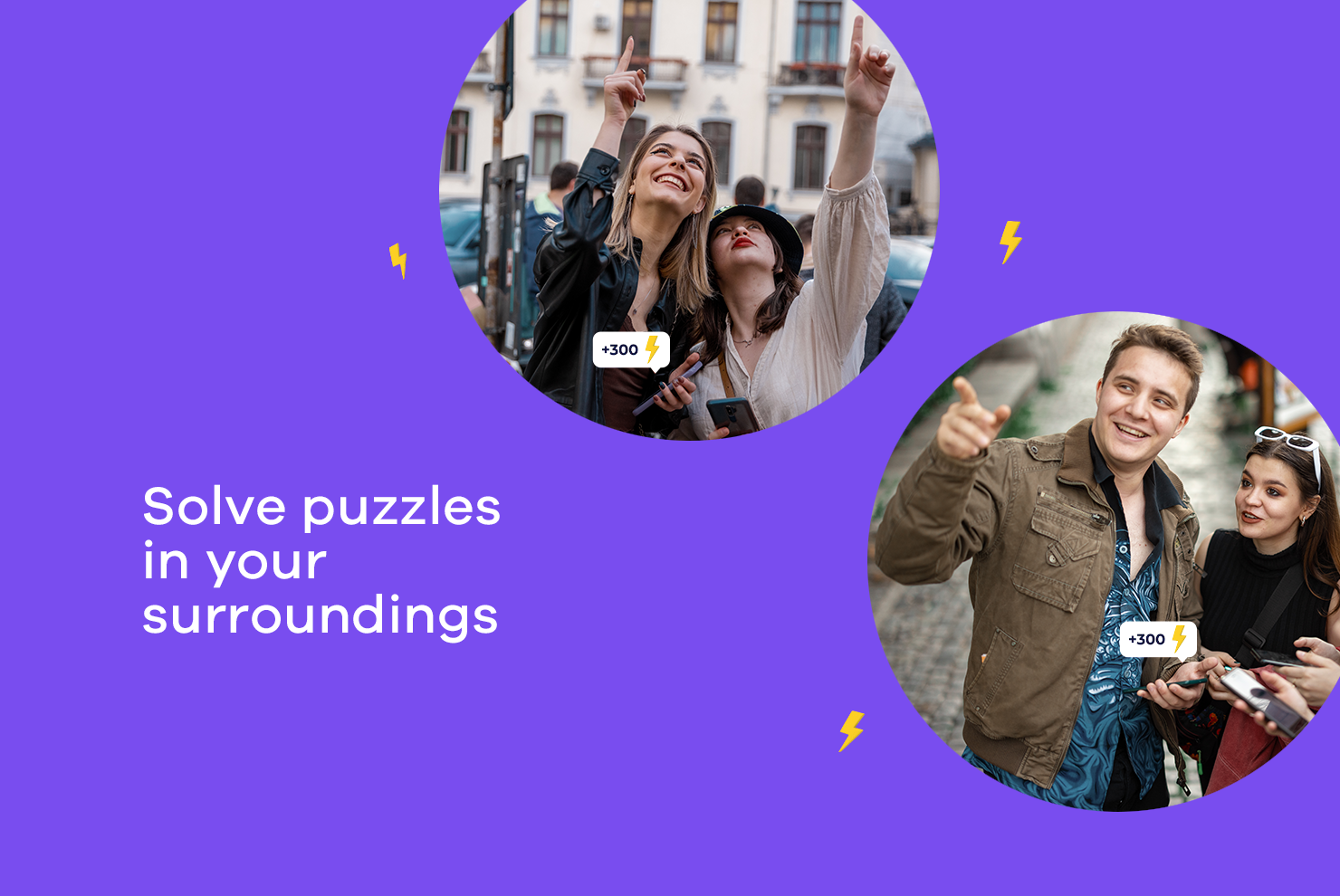 More engaging
How does the new app address gameplay? 🕹️ We're glad you asked!
By popular demand, we've added illustration and animation support, so expect to see new and exciting visuals throughout our roster!
Also, you'll be thrilled to hear that we've taken the bulk of the head-scratching out of our challenges. This is all made possible through a new tool system that gives you the freedom to choose between getting hints and directions, or skipping the challenge entirely.
All in all, this means finding your next clue is only as difficult as it needs to be! 🔎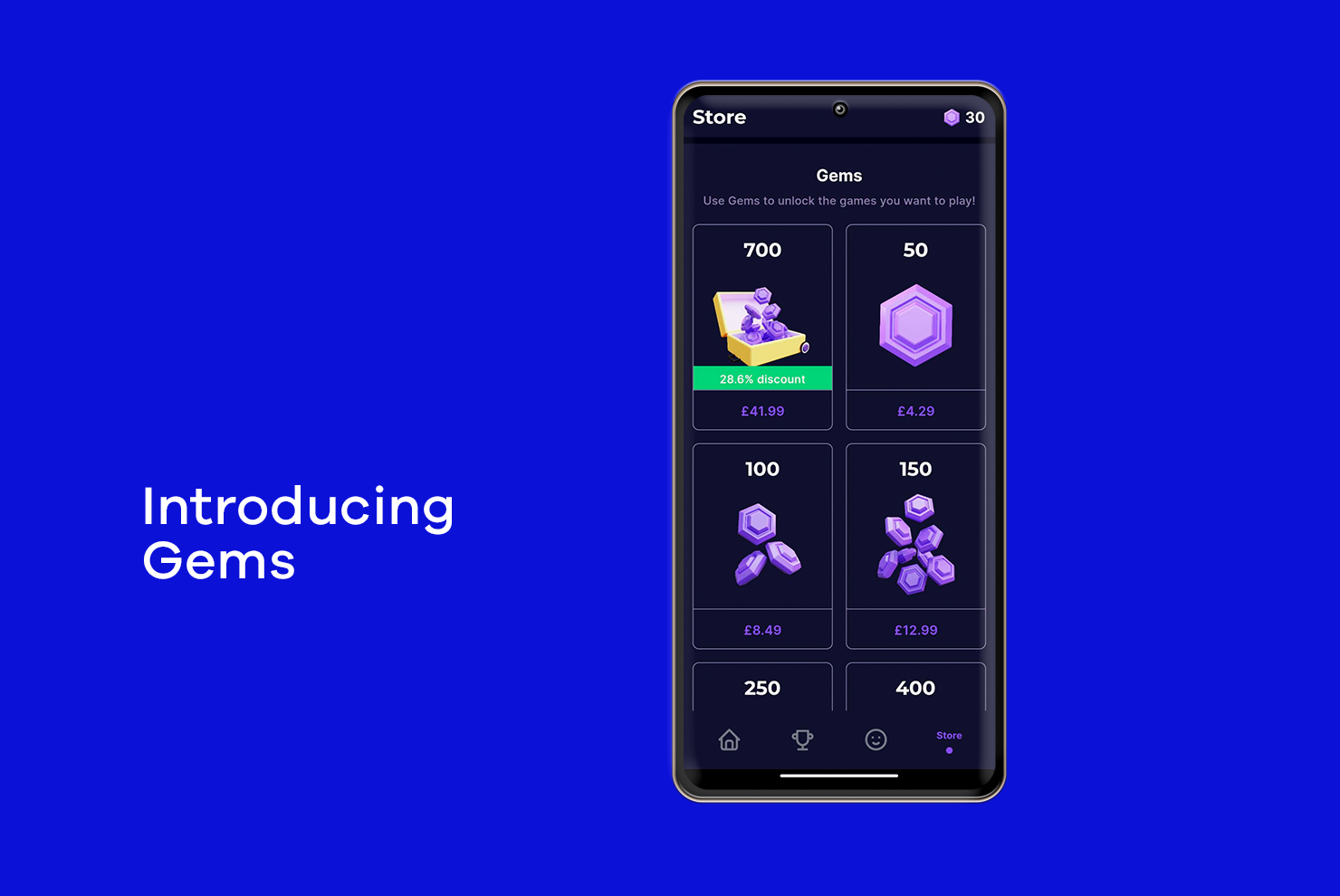 More ✨ shiny ✨
Drum roll, please! 🥁
Gems just dropped, taking the role of our dedicated in-app currency! Bling bling! 💎
Why Gems? Well, they make it easier (and shinier) to unlock our games, of course! Just buy a gems package and cash them in for your desired game! Plus, between us, there are more features in the works where Gems are concerned 🤫.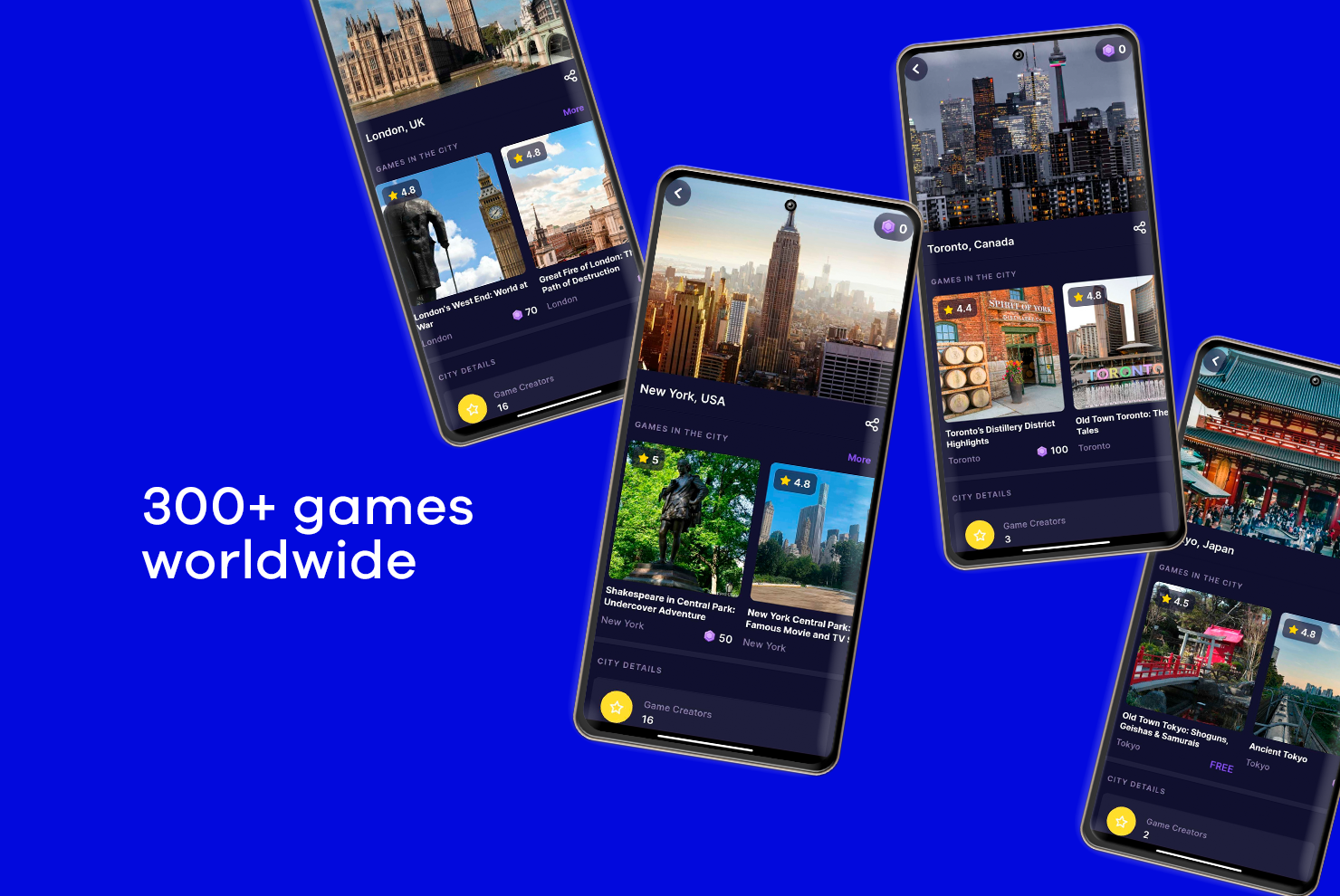 More Questo
By catering to and reflecting the needs of our users, each update becomes more and more Questo, so cheers to that 🥂.
With more than 350 games already available across the globe (and counting), we have something for everyone: whether it's exploring your local neighbourhood park; finding out where all those pesky zombies are hiding out in Seoul; solving mysteries as a world-class detective in Vienna...the possibilities for your adventures are truly endless!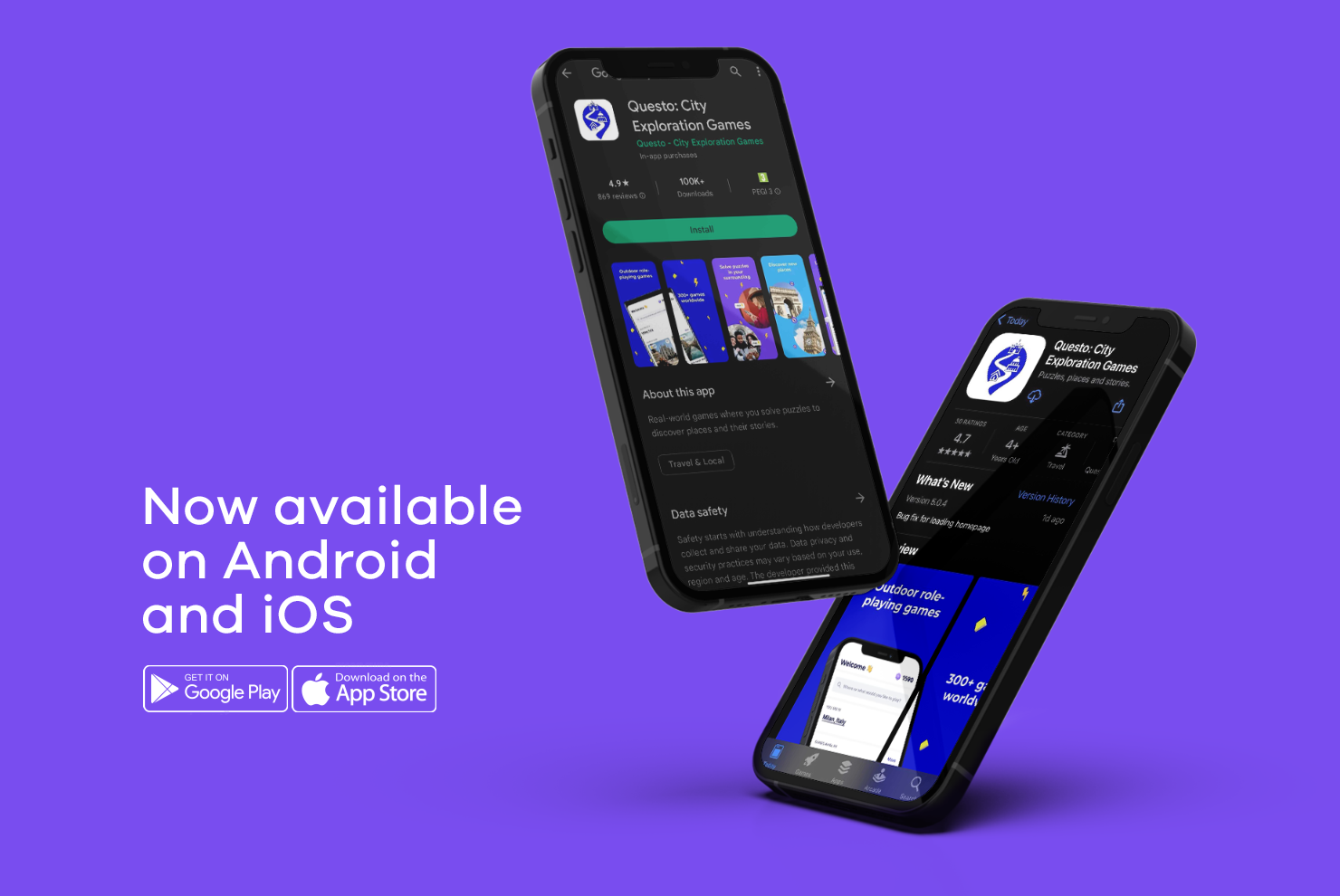 Join the game by downloading our app - the ultimate pocket tool for city exploration!
If you're reading this, act quickly ⏰
As a big thanks from us 🙏🏽 the first 10,000 players who update the app will receive 30 Gems on the house!
Here's how to get the app and receive your gift in 4 simple steps:
Go to your app store for iOS or Android:

https://onelink.to/Questo

Search for the Questo app

Tap to update/download the app

Start playing! 👾
To sum up, we really can't wait for you to jump into our latest release and continue exploring your world with Questo! 🌍