A Guide to Travelling with a Dog: 9 Simple Tips
Posted by Aaron
Though at first it might seem like an impossibility, travelling with a dog is more than doable – so long as you know what you're doing and you plan well in advance.
Provided you've done the necessary research, taking your dog on a trip can be a deeply rewarding experience, whilst offering a small comfort of home. Not only that, it can push you to discover parts of a city you might never have seen otherwise, and to meet more people along the way.
For anyone considering a trip away with their furry companion, we've put together a list of 9 simple steps to get you started.
1) Check the rules for the country you're visiting
As with any trip, the first step is deciding where you want to go. This question becomes more complicated when you factor in a dog, so it's important to ensure you've done some thorough research beforehand. It won't do to leave everything to the last minute.
If you're travelling internationally, check the rules for that country. Some will be stricter than others, so knowing this ahead of time will help you to prepare. Whilst some countries only ask for a rabies vaccine, others will also charge high fees and enforce a mandatory pet quarantine. Unless you're staying for months at a time, this often isn't worth the hassle.
Some places don't allow pets at all, though this is rare. As a general rule, it's easiest to travel between countries in the EU, provided you dog has a valid EU pet passport (yes, that's real a thing). Meanwhile, countries like Australia, Fiji, Japan, and Iceland are known for being tougher on pet travel.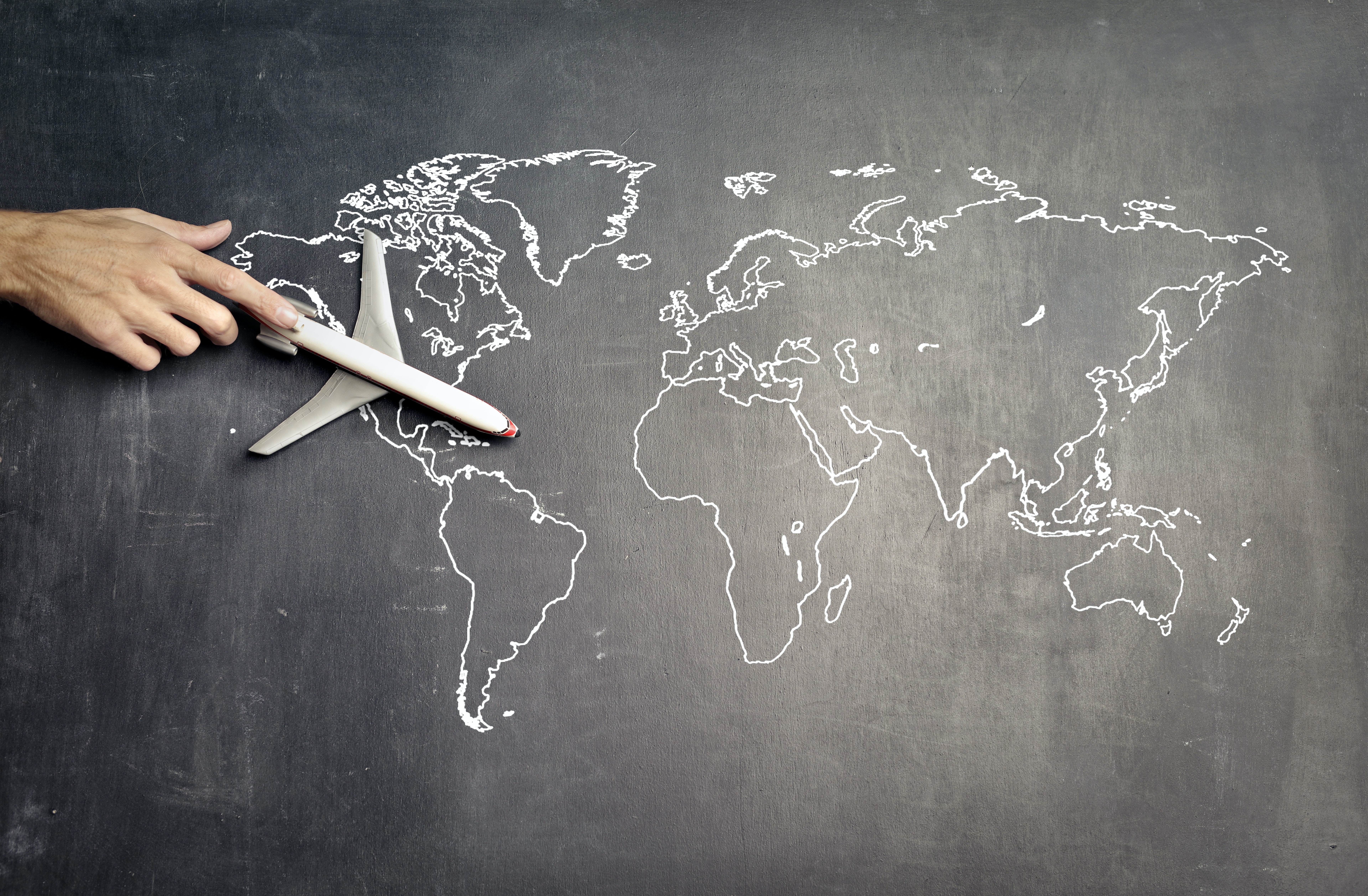 2) Check the airline restrictions
After you've chosen the destination, the next step is getting there. Whilst taking a dog on an airplane might seem like a privilege reserved for the rich, it's more accessible than you might think.
As always, research is key. Each airline will have its own unique policies for pet travel, so make sure you've read up on them and chosen the best option for you. This will vary depending on the airline, the breed and size of your dog, and the country of arrival.
Bonus tip #1: In the hold or the cabin?

If choosing to keep your dog in the hold of a plane, make sure to check a map of the arrival airport before you fly. That way, you'll know exactly where to pick them up when you land.
3) Get your dog booked in for a health check
Now that you've chosen your destination and sorted the flights, it's time to get your dog to a vet. They will check for any outstanding vaccinations and provide you with a health certificate for your dog. Keep this safe and treat it much like your own passport.
A health certificate will confirm that your dog is fit to fly. Be sure to schedule the appointment close to your departure, as many airlines require that the certificate be no more than 10 days old.
If you're planning for a longer stay, you'll likely need to book another vet appointment at your destination to meet the requirements for your journey home.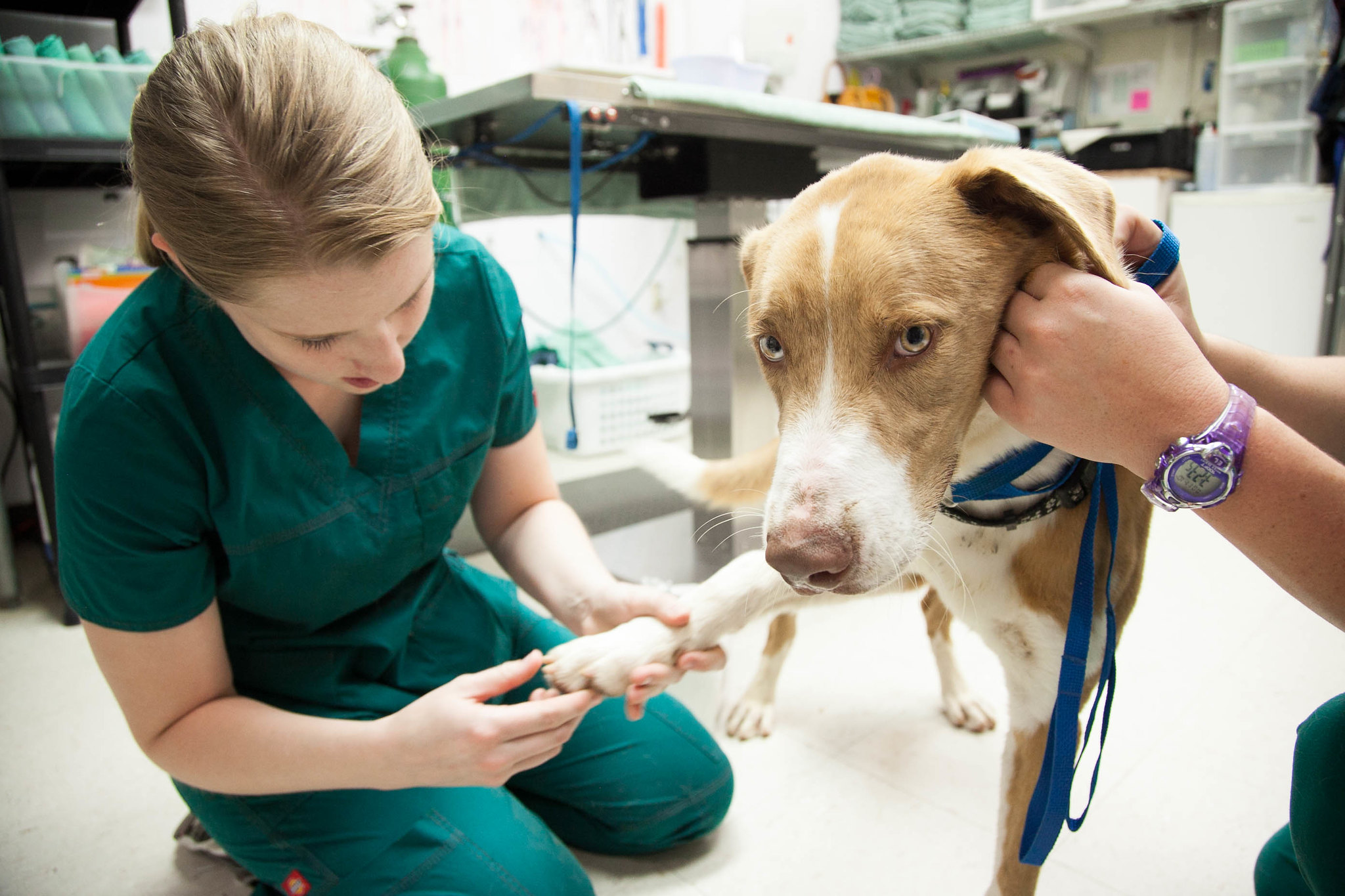 Credit: Austin Community College
4) Be considerate of cultural differences
Seeing a dog running up to you might seem like a good thing, but not everyone will feel the same way. Depending on where you are in the world, a dog on the street might sooner be a stray than a pet.
This is where cultural boundaries can differ. It might not be acceptable to have your dog curled up at your feet in a café. Whilst you should research these cultural differences well in advance, it helps to get permission from each establishment before waltzing in with your moulting yellow Labrador.
Even in pet-friendly places, you should practice caution and respect during your stay (as well as on the journey there and back), and never assume the people around you love dogs as much as you. This brings us nicely onto our next point.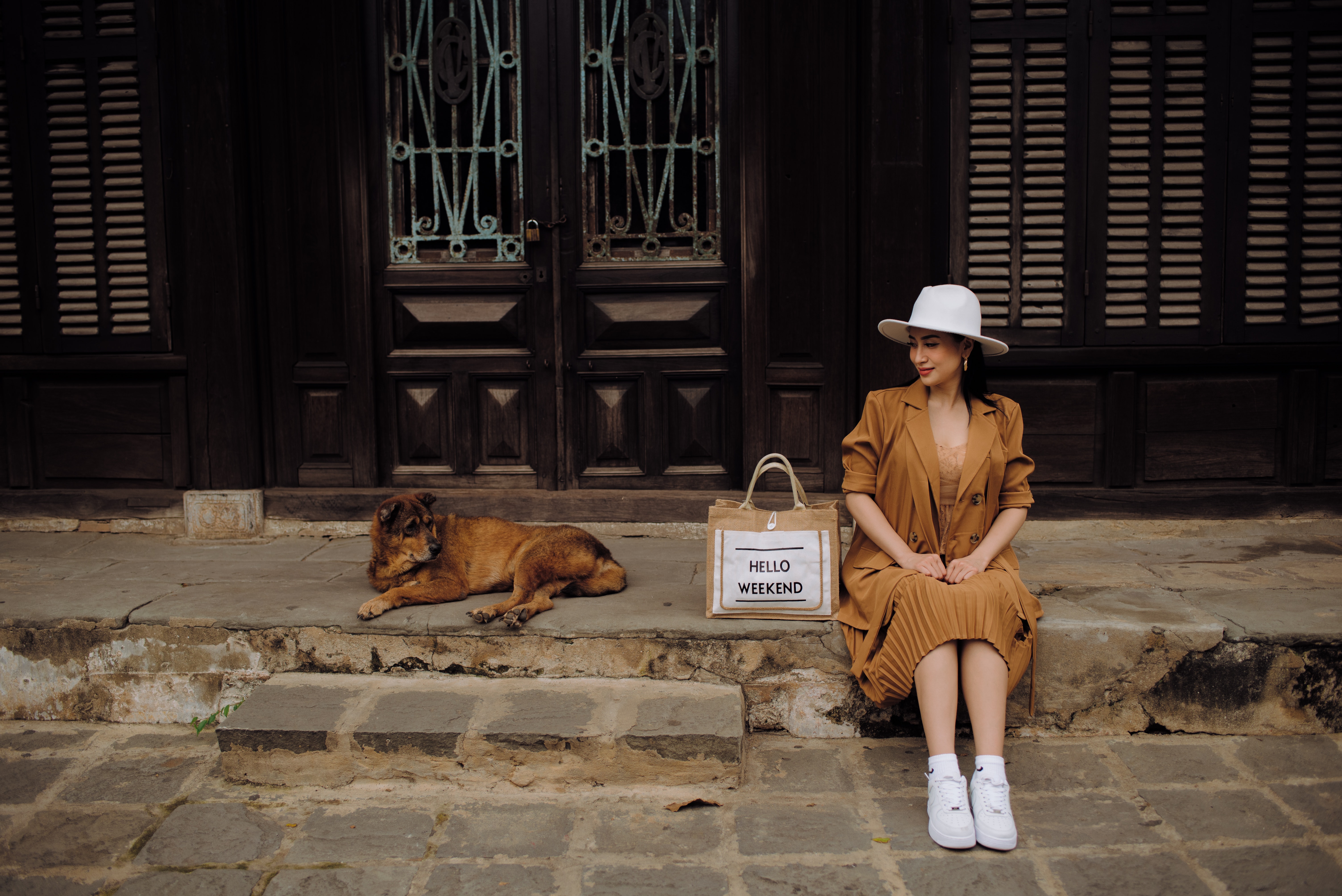 5) Get your dog trained
Before you can even consider travelling with a dog, you need to make sure they can behave themselves. No matter how accommodating some places might be, there's no substitute for a well-trained pooch. If you can prove your dog responds well to commands, you stand a much better chance of being allowed into an establishment.
The same applies wherever you take your dog on your travels, not just in closed spaces. On the streets, you run the risk of meeting other dog owners. If your dog is the sort to react aggressively towards others, you might find yourself in a difficult situation. In this instance, training your dog beforehand will make your trip all the more enjoyable.
Bonus tip #2: Make copies of your pet's health certificate and keep them with you on the journey.

For added security, keep a digital copy on your smartphone as well.
6) Don't ask, don't get
Especially for those inexperienced travelling with dogs, it's easy to assume the option isn't available. And yet, with the more and more people deciding to give it a go, so too are establishments becoming more accommodating.
The saying of Don't ask, don't get applies well here – unless there's a sign that says 'No pets allowed', there's no harm in asking. Better yet, a phone call ahead of time will save everyone involved a great deal of time and frustration.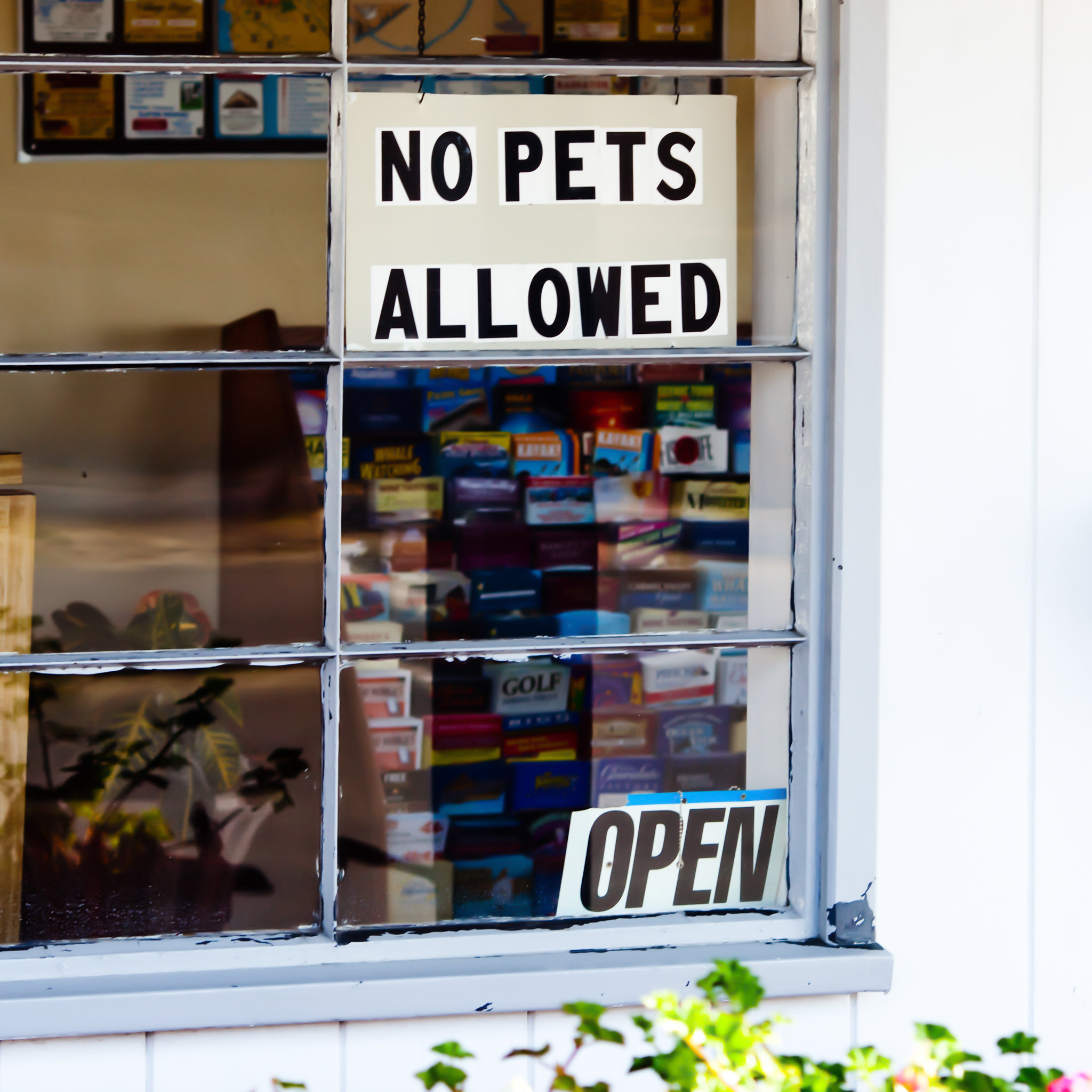 Credit: Thomas Hawk
7) Go on a walking tour
Just like at home, the best activity for your dog will be getting outside in the fresh air. Wherever you're travelling to, a walking tour is not only the perfect way to explore a new place, but it also offers a joint activity for you and your companion.
Questo offers one of the best possible experiences for people travelling with dogs, combining exercise with uniquely curated tours. What's more, there are fewer restrictions for where you can take them, since the routes and attractions are all outdoors!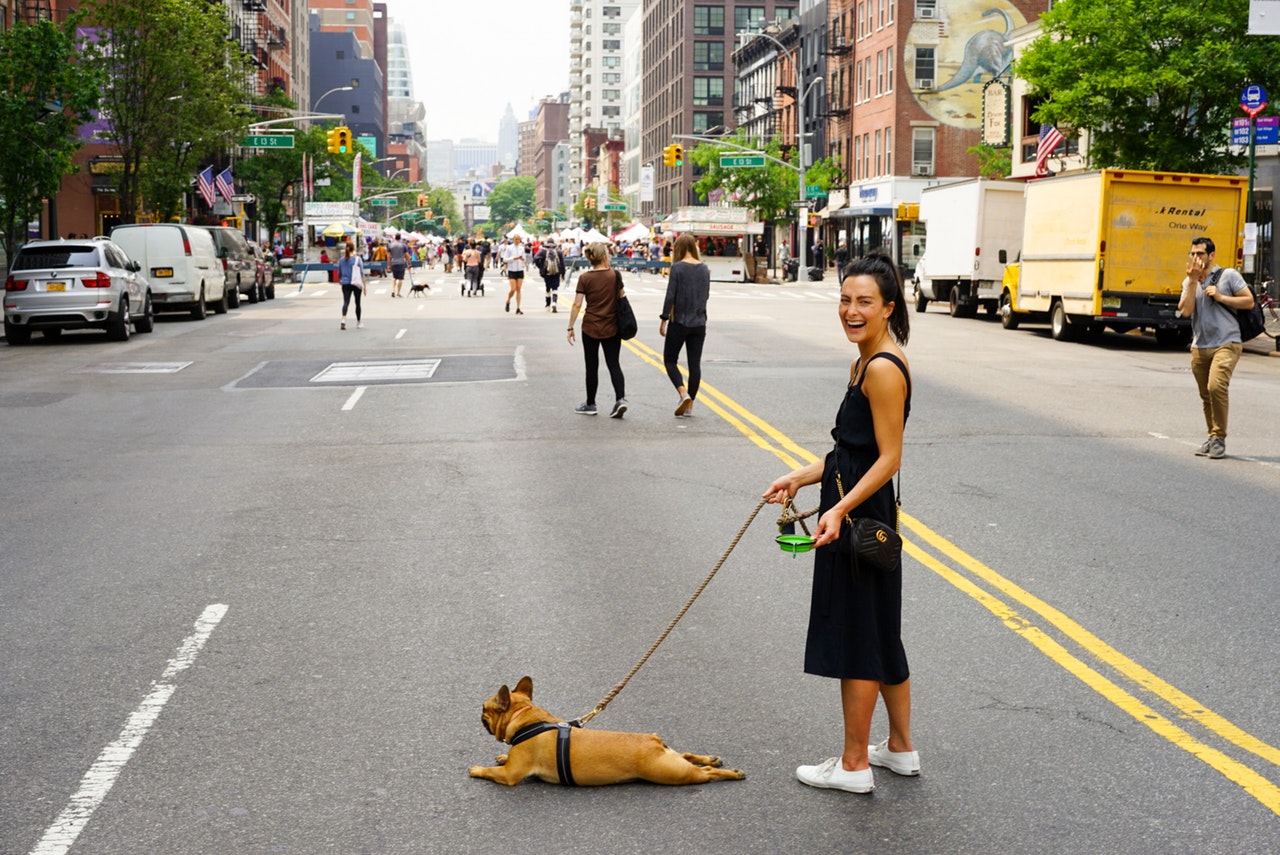 8) Bring the essentials
Even if you've done your research on travelling with a dog, you can't always guarantee you'll find the essentials when you arrive. Even if you find a pet shop, there's can be the added complication of a language barrier.
Your best option: plan ahead by bringing the very bare essentials with you. This will remove the unnecessary complication of finding them on arrival.
Here's a handy list of the basics:
Dog food (enough to last until you find fresh supplies)

Poop bags

Dog leash and harness

A favourite toy

Medicines (if needed)

Medical records and travel information

Any special requirements your dog needs day to day
This isn't an excuse to bring every toy and food bowl you own. It's all about deciding what you really need. Be sure to check out our guide on travelling lightly for more tips.
Bonus tip #3: Information is power.

If you've done your research, you're less likely to run into unexpected problems and trip up at the final hurdle.
9) If it's too difficult, don't do it
This might seem counterintuitive to what we've been saying. Yes, travelling with a dog can easily be done, but that doesn't always mean it should be.
Once you've understood the hurdles you need to jump to travel with a dog, you need to consider whether it's right for you. No matter how cute it'll be or how many Instagrammable moments it'll create, the priority should always be the health and safety of your animal. And if you can't guarantee that, it's just not worth the risk.
If you're willing to put in the extra work, then go for it! Travelling with a dog can be one of the most rewarding experiences and the best way to discover something new.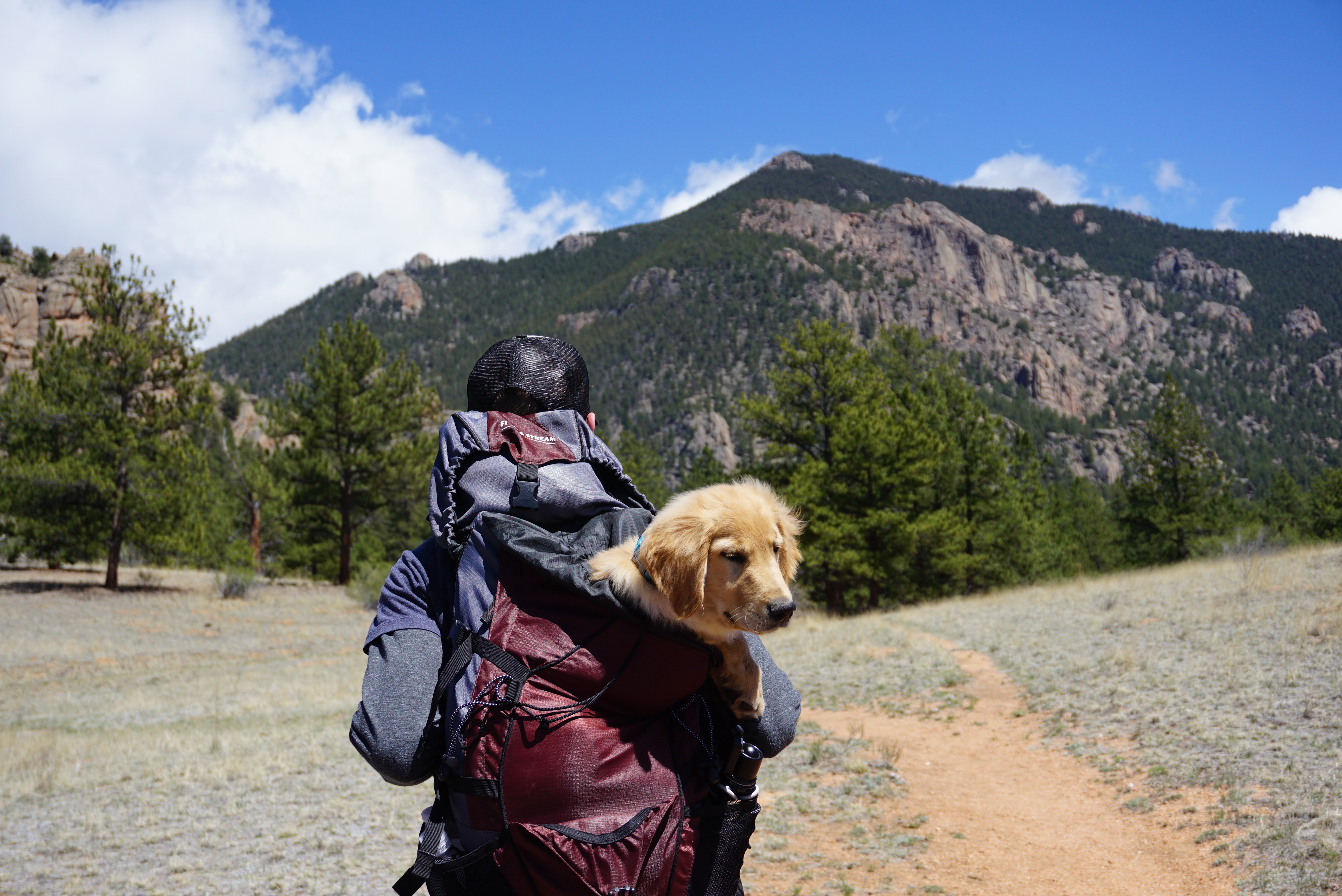 Planning a trip any time soon? Discover the best way to explore a city on one of our city walking tours. Wander the streets at your own pace, discover local attractions and uncover hidden gems.