10 Beautiful Places to Visit in Lower Manhattan
Posted by Aaron
The iconic borough of Lower Manhattan is not just the centre of business and government – it is steeped centuries of culture and history, having even played a crucial role in the country's founding.
Across its many colourful and vibrant neighbourhoods, Lower Manhattan has so many stories to tell, with stunning architecture and dozens of public parks. Whatever your budget is, you won't need to look far to discover beautiful places to visit in Lower Manhattan.
1) Hudson River Park
It might not be the most well-known of the city's many green spaces, but Hudson River Park is still one of best parks to visit in New York City. At four miles long, it's possible to see everything in one day, with every attraction on offer from classic carousel rides to futuristic floating islands.
First opened in the late 1990s, the park runs parallel to the Hudson River, offering sightseers the chance to witness a true New York sunset at its most beautiful. With dozens of gardens to explore, a stroll along this lush greenspace isn't one to miss on a trip to Lower Manhattan.
Credit: Gigi_nyc
2) Whitney Museum of American Art
Home to one of the largest collections of modern and contemporary art, this is a must-see for anyone wanting to add a little more culture to their New York trip. The space contains an impressive 21,000 pieces of art from over 3,000 artists, making it one of the best cultural places to visit in Lower Manhattan.
But if art isn't your thing, there's still plenty to see as the building has a beautiful rooftop space with panoramic views of the city. And with so many iconic landmarks in the neighbourhood, this makes it a perfect spot for anyone looking to do a bit of sightseeing.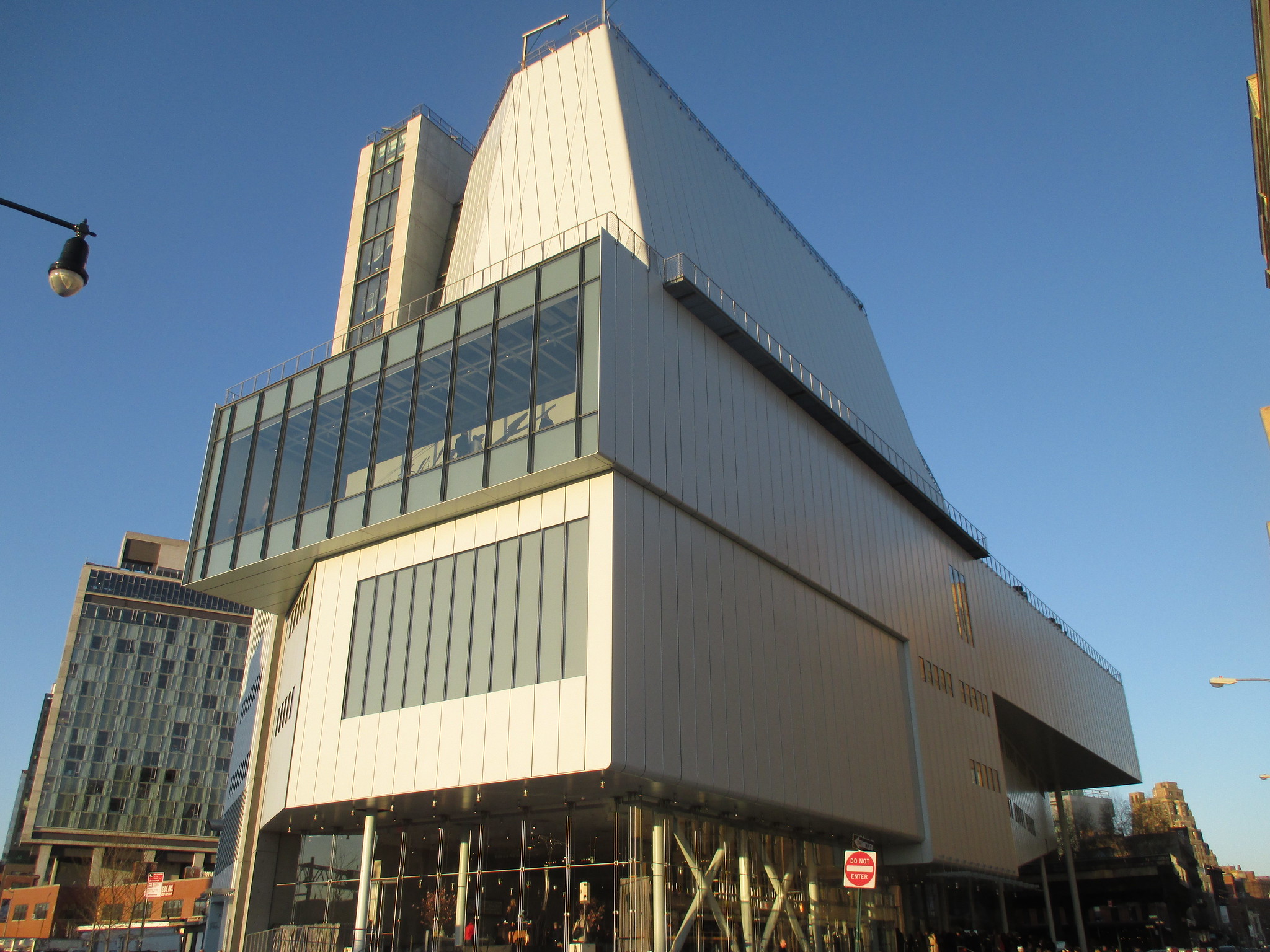 Credit: Gryffindor
3) 9/11 Memorial
Once known simply as Ground Zero, this memorial was built on the original site of the Twin Towers that fell during the terrorist attack in September of 2001. Designed to honour the 2,977 people who lost their lives that day, the main attraction is the two large square pools that mark where the buildings once stood.
Located in the busy heart of New York's Financial District, the memorial is one of the best quiet places to visit in Lower Manhattan, offering a moment of contemplation and remembrance. Why not pay it a visit on one of our walking tours?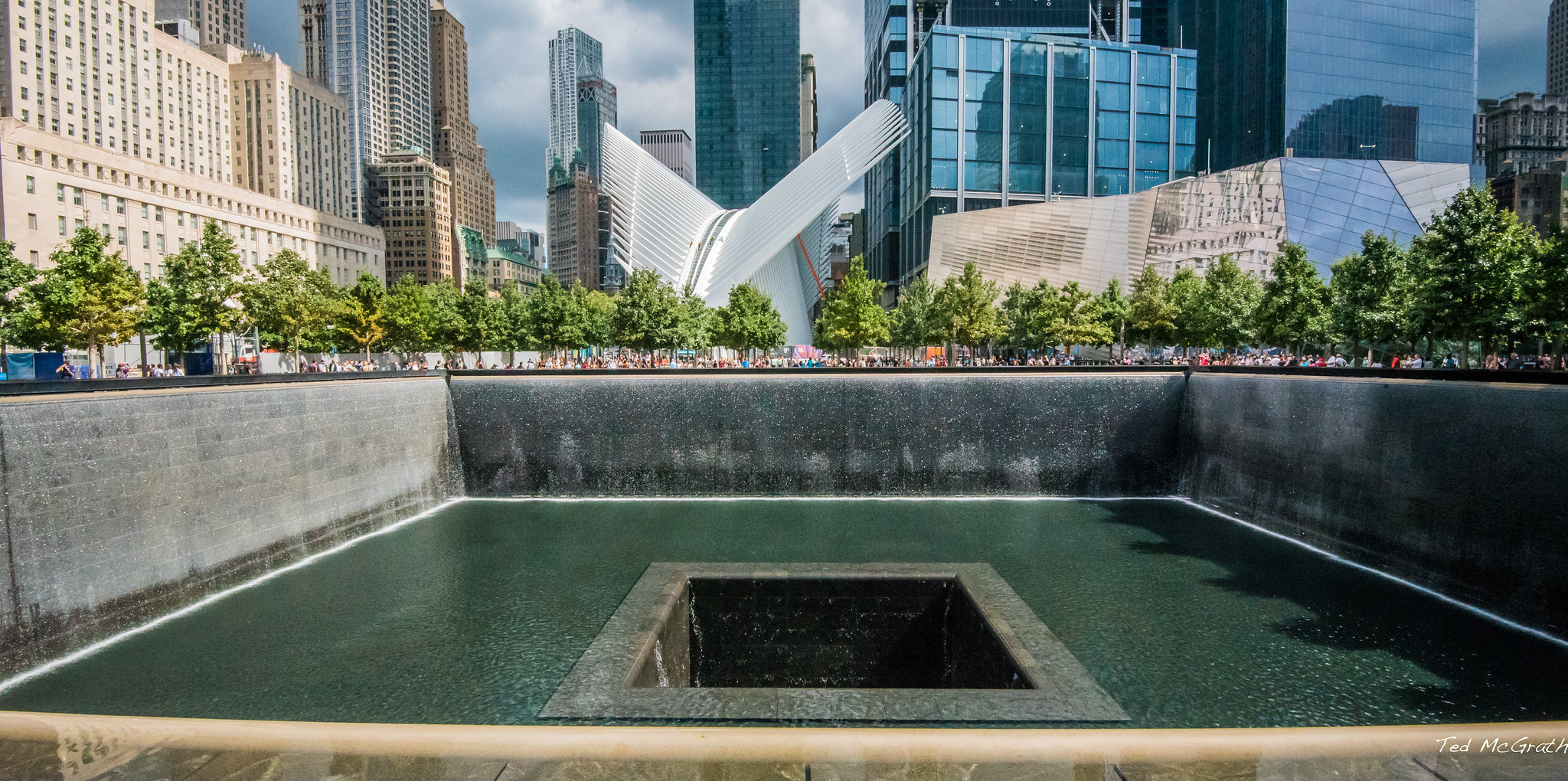 Credit: Ted McGrath
4) Federal Hall
Located in NYC's Financial District, this building and its surrounding areas have witnessed many incredible moments in American history. Fans of the musical Hamilton might also know it as the place where George Washington – the first ever US president – was inaugurated back in 1789.
For anyone wanting to learn more about the city's history, Federal Hall is one of the best places to visit in Lower Manhattan. Its rooms are filled with many unique artefacts, including the bible that Washington held as he swore his presidential oath.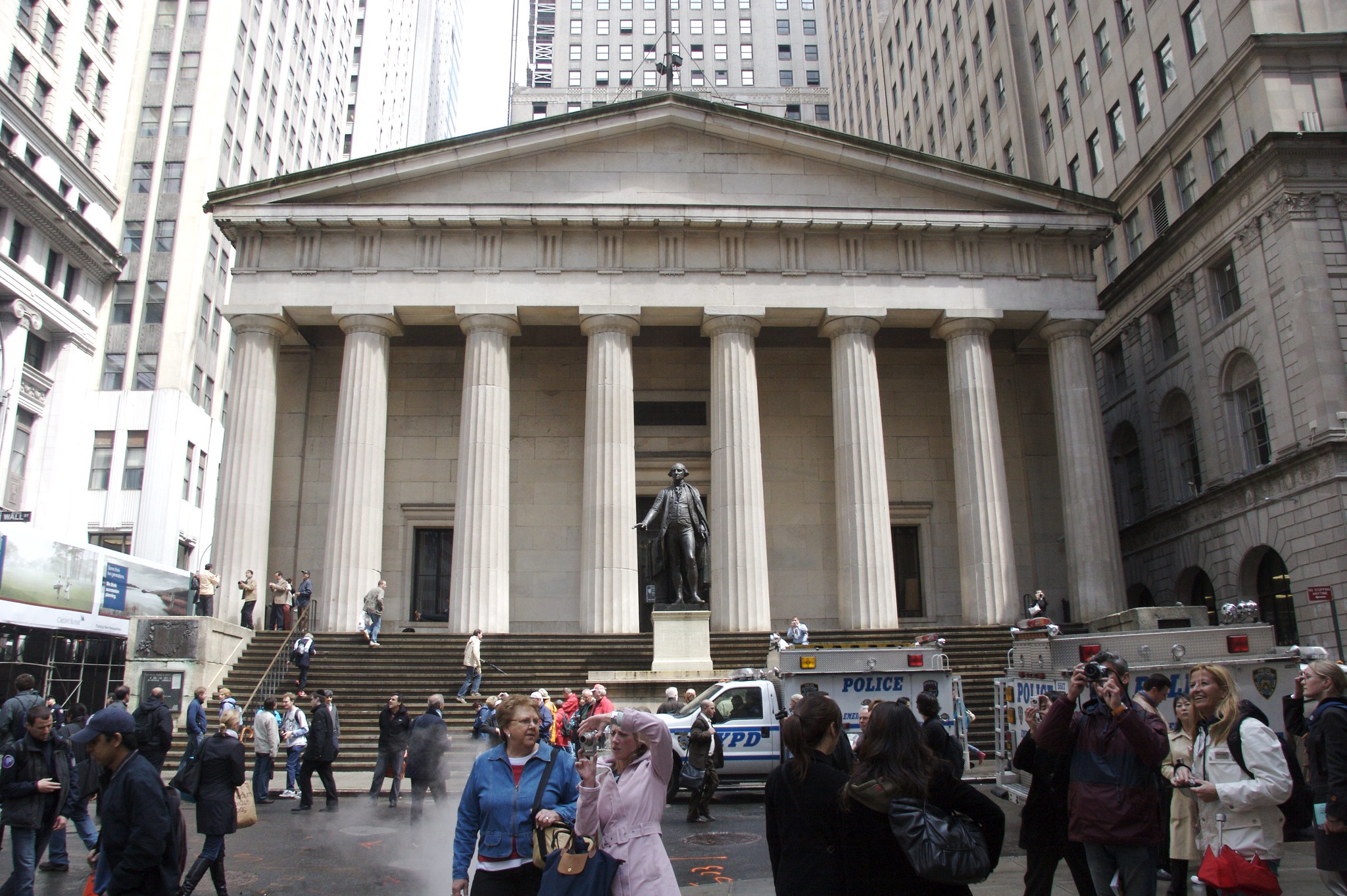 Credit: Tracy Lee Carroll
5) Castle Clinton
Upon seeing the sandstone walls of Castle Clinton, you might mistakenly think you've wandered far outside New York. Against a backdrop of modern glass buildings and towering skyscrapers, this 19th-century fort sticks out like a sore thumb.
Despite its appearance, the building played a crucial role in the city's history. Along with two others like it, Castle Clinton was built to defend the city against attacks from British naval advances during the war of 1812.
Nowadays, as well as being a place where tourists can catch ferries to the Statue of Liberty, this historic building has become an attraction in its own right. Why not check it out on your next walking tour of Lower Manhattan?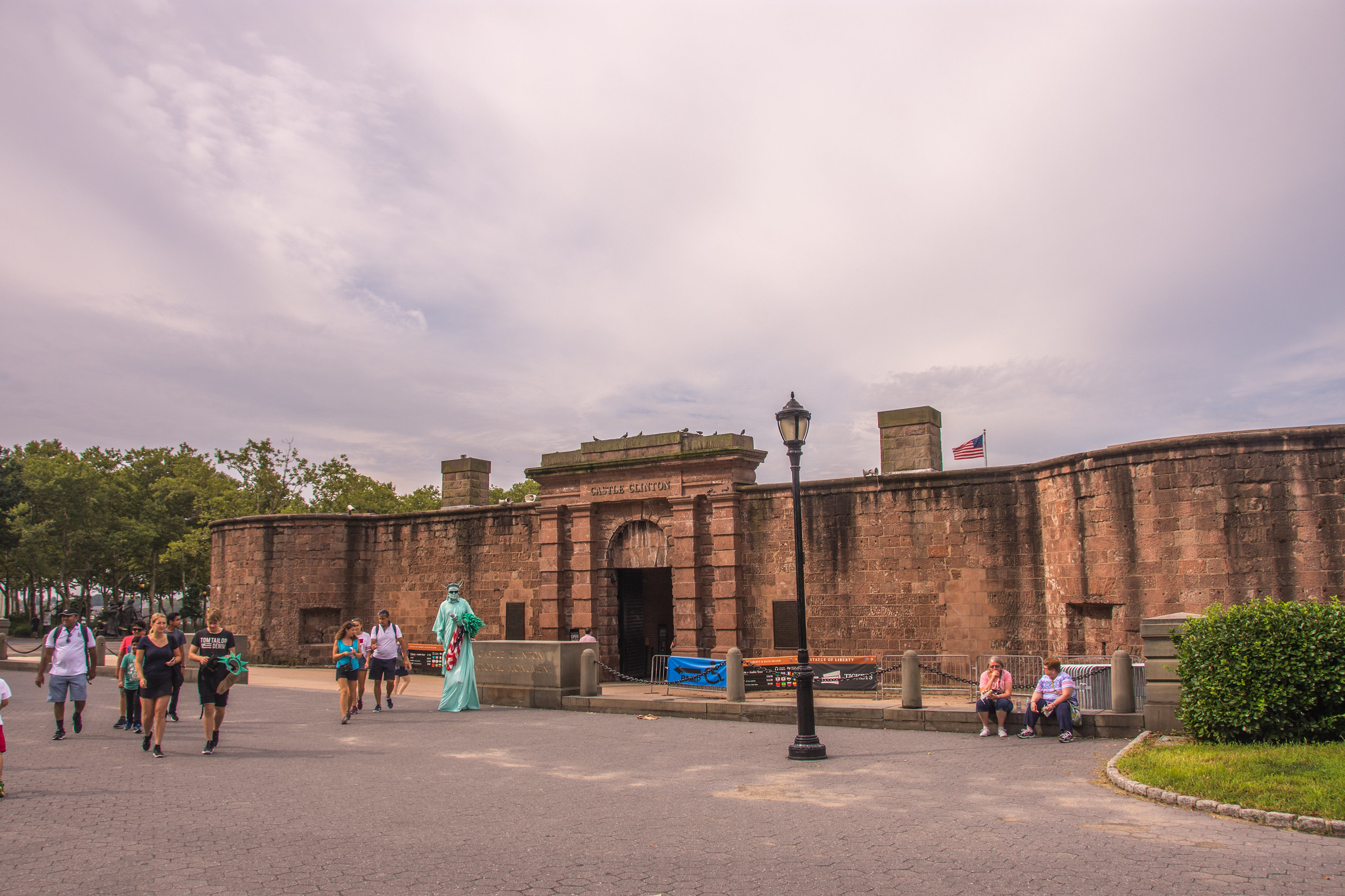 Credit: Wayne Hsieh
6) Caffe Dante
Located in the heart of Greenwich Village, this seemingly ordinary café is an important part of the city's cultural history. In the 1970s, Caffe Dante was a favourite spot of the likes of Bob Dylan and Patti Smith, back when this neighbourhood was a centre for the 'hippie' counterculture movement.
Though Caffe Dante has changed owners over the years, it still offers the same experience to all its customers: a friendly, comforting retreat from the busyness of city life, making it one of the best quiet places to visit in Lower Manhattan.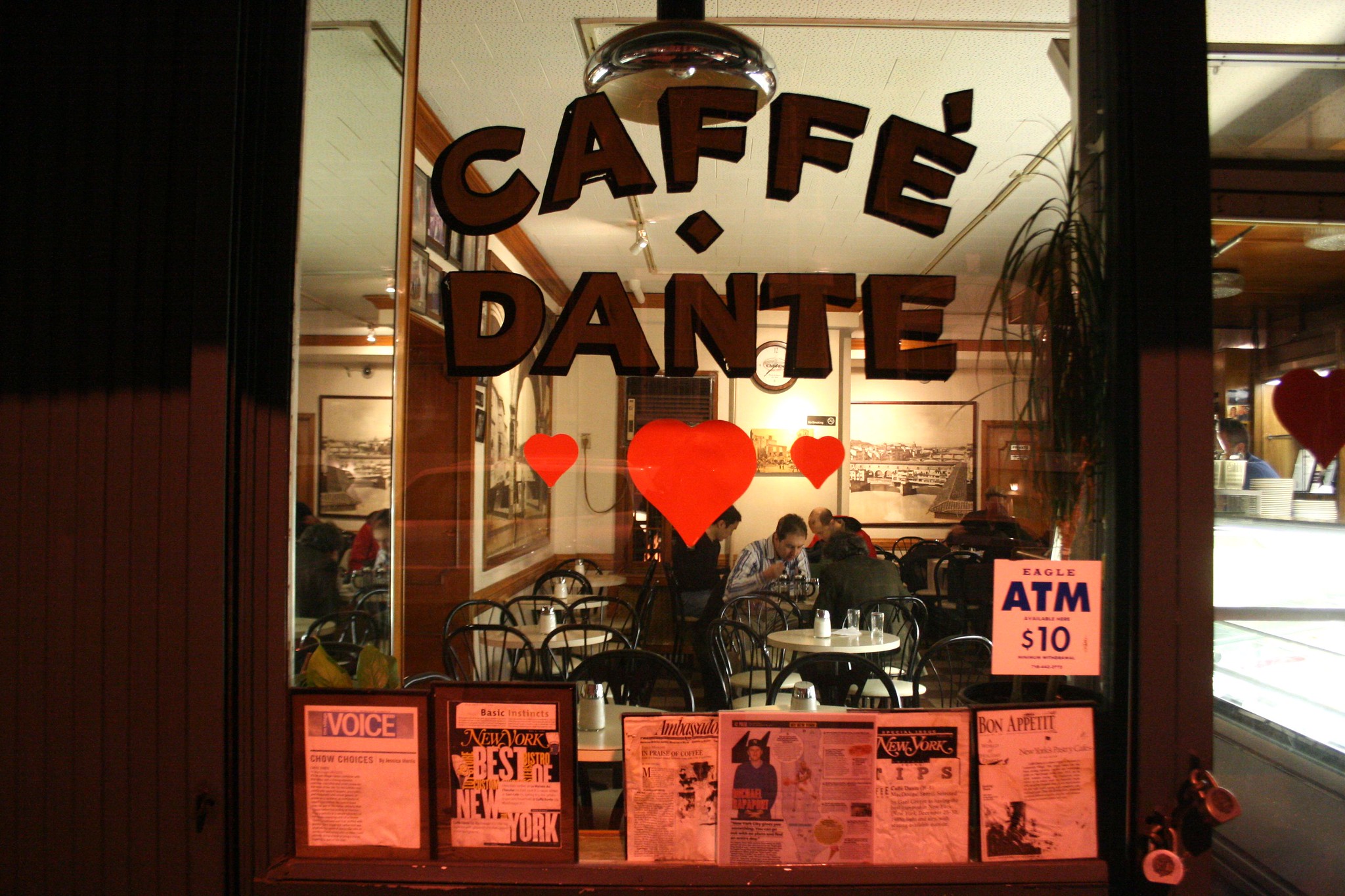 Credit: Dotpolka
7) Alexander Hamilton's Gravesite
Situated at New York's iconic Trinity Church is the gravesite of Alexander Hamilton, one of America's founding fathers – and a recent Broadway sensation.
Hamilton achieved so much in his short 47 years, and his influence can still be felt in the country today. It's said that a huge procession of mourners, stretching for a mile and a half, came to honour the man at his funeral in 1804.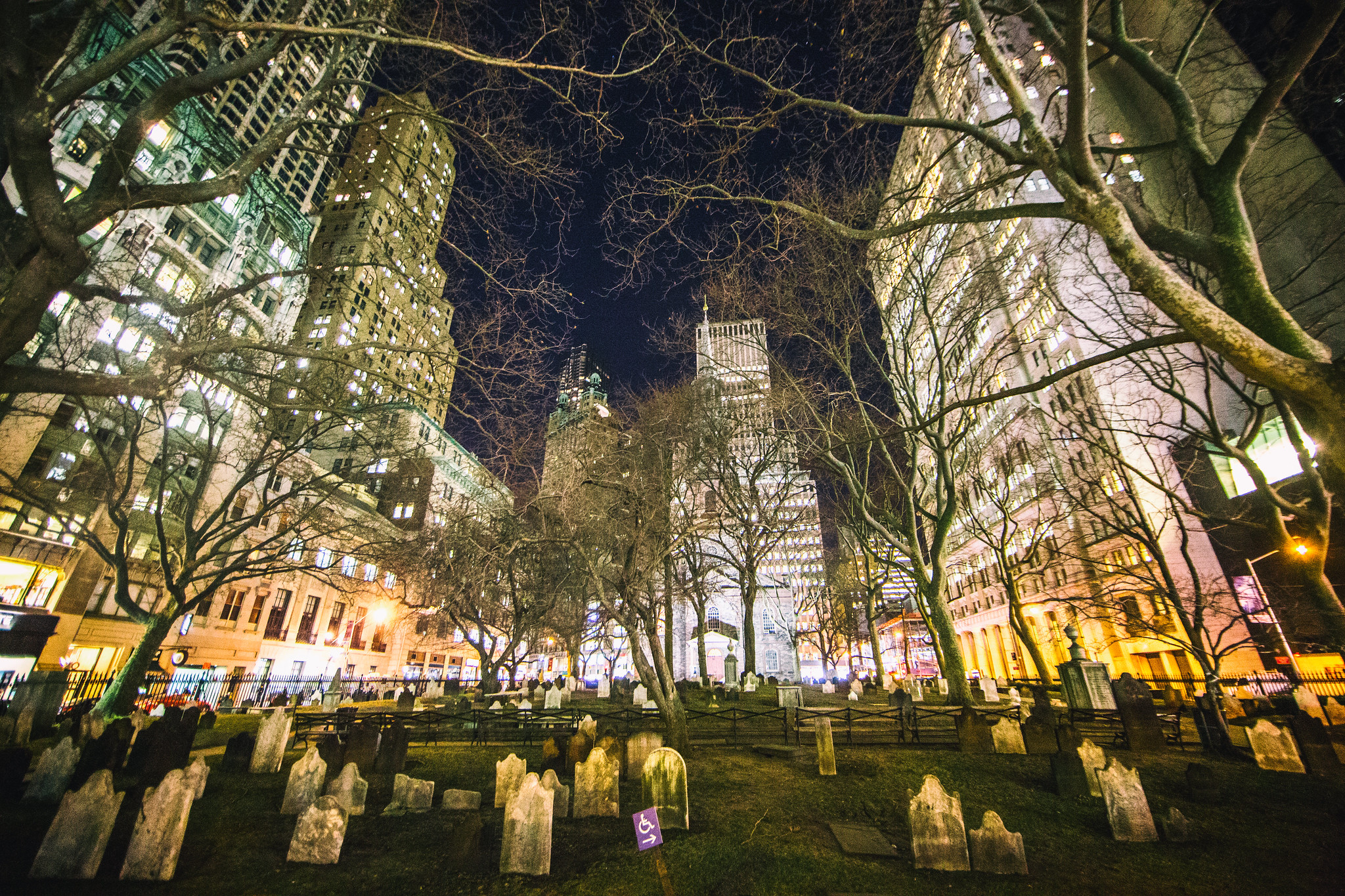 Credit: Thomas Hawk
8) Washington Square Park
A favourite of locals and tourists alike, Washington Square Park is one of the most beautiful places to visit in Lower Manhattan, offering an array of attractions from buskers to manicured green fields.
One of the park's most recognisable features is its iconic arch that stands at one of the entrances. Built in 1892, the arch commemorates the inauguration of George Washington. A perfect combination of culture and history, this park is a definitely one to visit on any trip to Lower Manhattan.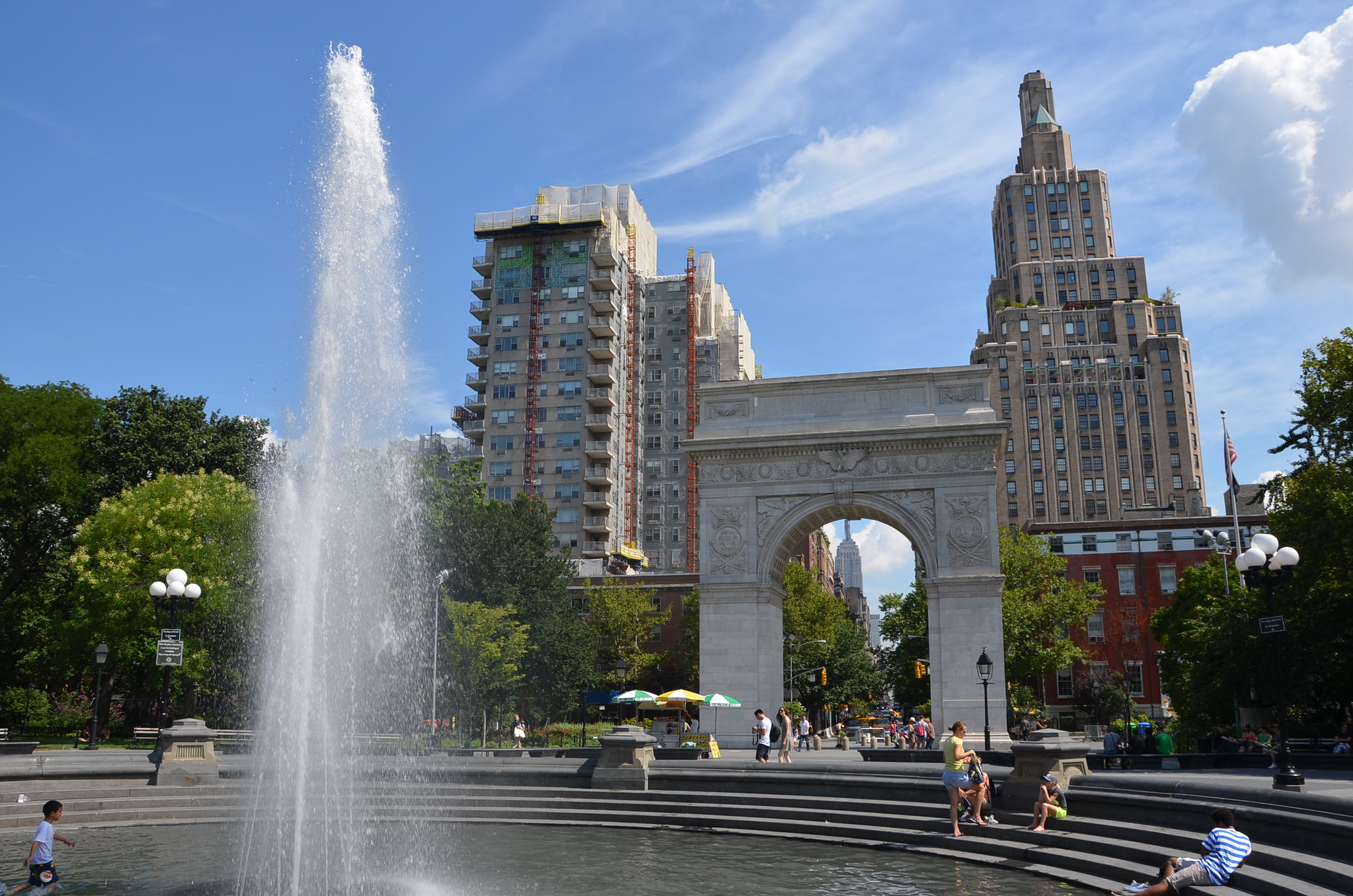 Credit: Adam Fagen
9) Charging Bull
No, it's not an escapee from the Central Park Zoo – it's the Charging Bull of New York's Financial District. Built in the aftermath of the 1987 stock exchange crash, the statue was designed to represent the can-do attitude of New Yorkers in the face of adversity.
This 7,100-pound, 11-feet tall tribute to the city quickly became a tourist favourite, with hundreds stopping to get photos with the attraction every day. It is located at the southernmost tip of Manhattan, so be sure to look out for it on your trip to New York City!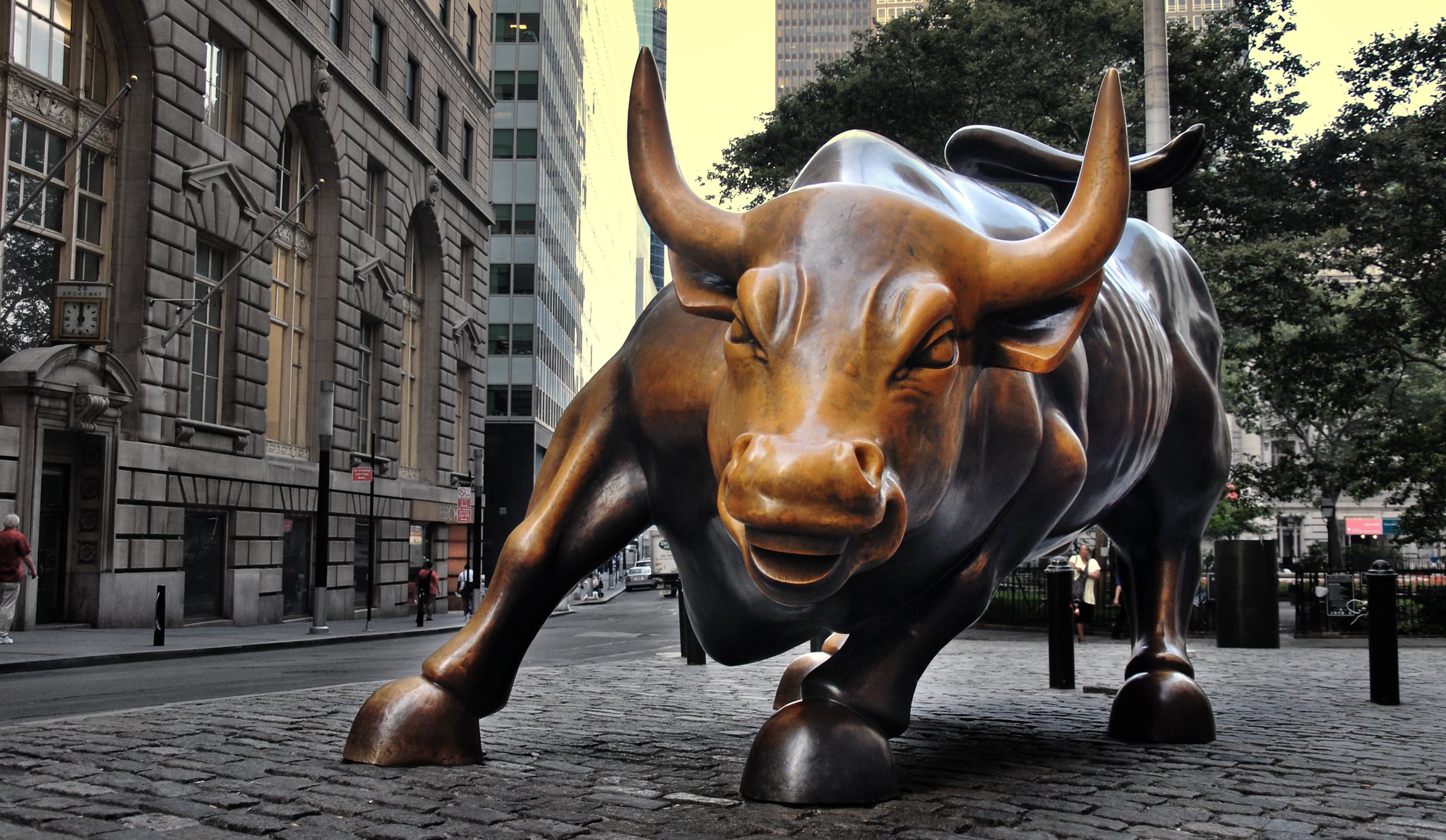 Credit: Sam Valadi
10) Brooklyn Bridge
Bridges are a common sight on the Manhattan skyline, with an impressive total of 21 still standing today. But of all of them, few are as iconic or as memorable as Brooklyn Bridge, having featured in countless movies and TV shows.
Not only is it one of the best places to visit in Lower Manhattan for its architecture, but the Brooklyn Bridge is rich in history. After its completion in 1883, it was deemed the longest bridge in the world. This achievement came at a cost, with a reported 27 lives lost during its construction.
A stroll along this iconic bridge is the perfect sightseeing opportunity, offering unbeatable views of the Lower Manhattan skyline.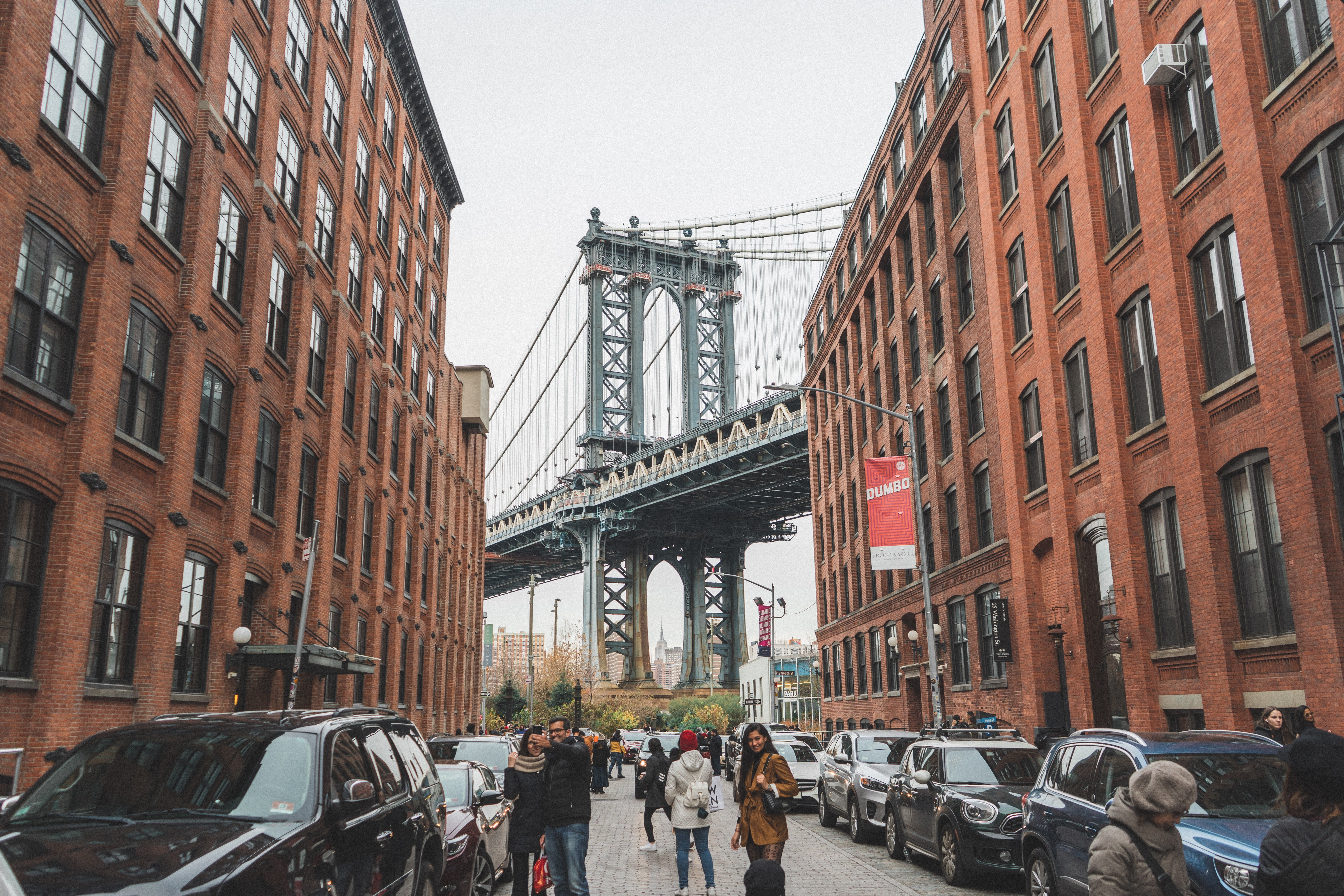 Like the look of something? Visit these locations – and many more like them – on one of our city walking tours. Wander the streets at your own pace, uncover hidden gems and discover places to visit in Lower Manhattan!