What to do in Belfast – 6 ideas
Posted on Jun 9, 2022 by Questo Team
Belfast is the capital and largest city of Northern Ireland, and the second largest on the island of Ireland as a whole. Historically, Belfast was a major port and a highly industrialized city, having played an important role in Ireland's Industrial Revolution. Although those days are long gone, enough of it has stood the test of time and today remains there to remind us of the city's greatest accomplishments.
Belfast is rich in history, much like many other cities in Britain and Europe. However, it manages to stand out amongst them through the uniqueness of its culture and through the impact it has left, not only on the people of Britain and Ireland but on the whole world as well.
So, if you want to explore this city and its surroundings, to discover what makes it unique, then stick around and read on, as we present to you 6 ideas of what to do in Belfast.
#1 Belfast Botanical Gardens
Established in 1828, the Belfast Botanical Garden contains numerous exotic tree species and an array of impressive plant collections from the southern hemisphere. The two most notable features of the gardens are the Tropical Ravine, dating back from as far as 1887, which contains some of the oldest seed plants around today, and the Palm House, which contains a range of tropical plants, hanging baskets, seasonal displays and birds of paradise, being one of the earliest examples of a glasshouse made from curved iron and glass.
The park is popular with residents, visitors, and tourists in particular, in part, because it is often used as a venue for concerts, festivals, and other events. Even if botany isn't your thing, the Botanical Gardens may still have something to offer to you when you're thinking of what to do in Belfast, so make sure to check it out when planning your trip. Keep in mind the Gardens are open throughout the week from 7:30 to 17:00.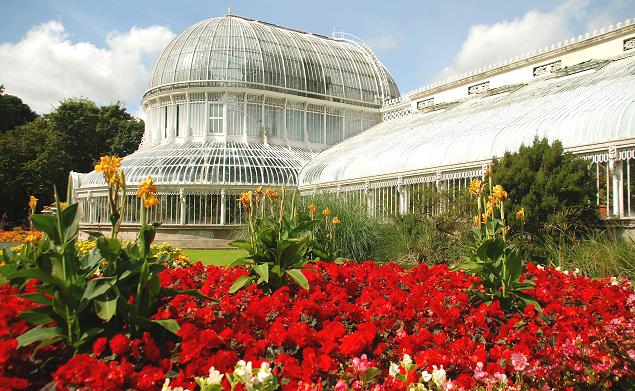 #2 Dome at Victoria square
Towering above its neighboring buildings, the dome which crowns the Victoria Square shopping center is one of the most iconic buildings which dot the city's skyline. Should you wish to get a bird's eye view of the beautiful city of Belfast, the Dome is the place for you. Local guides will be on hand to point out to you the city's local attractions and points of interest, such as the Belfast City Hall, the Stormont Buildings, and the Harland & Wolff Cranes. The Dome is open Wednesday to Saturday from 10 am to 6 pm and on Sunday from 1 pm to 6 pm with no booking required.
Of course, should you wish to engage in a little shopping or to grab something to eat, there are plenty of shops and restaurants open in the surrounding Victoria Square shopping center.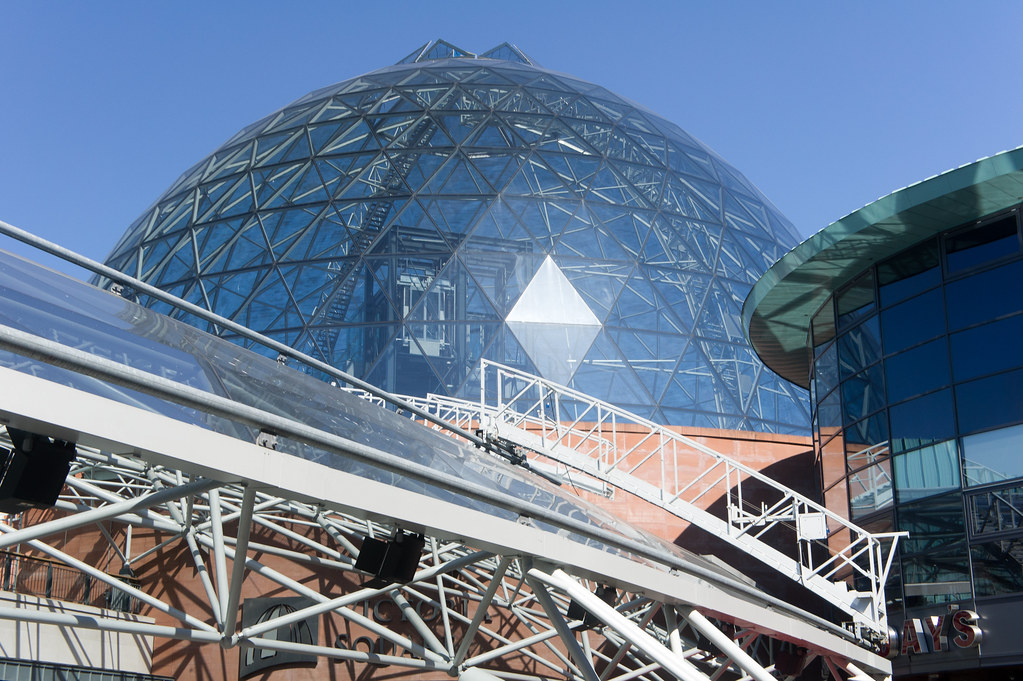 #3 Bridges Urban Sports Park
(Warning: this picture is not taken from the "Creative commons licenses section; I couldn't find anything better)
The Bridges Urban Sports Park is Northern Ireland's first urban sports park. Its facilities allow for skateboarding, in-line skating, parkour, and BMX. To this day, it remains one of the few concrete skateparks in Northern Ireland. The layout is well planned and it can be used by both beginners and by those who are more experienced.
If urban sports is something you're thinking about when coming up with ideas for what to do in Belfast, then it is certainly worth checking out. Do keep in mind, however, that the park has a certain set of rules which must be respected, although they are nothing out of the ordinary for such a facility.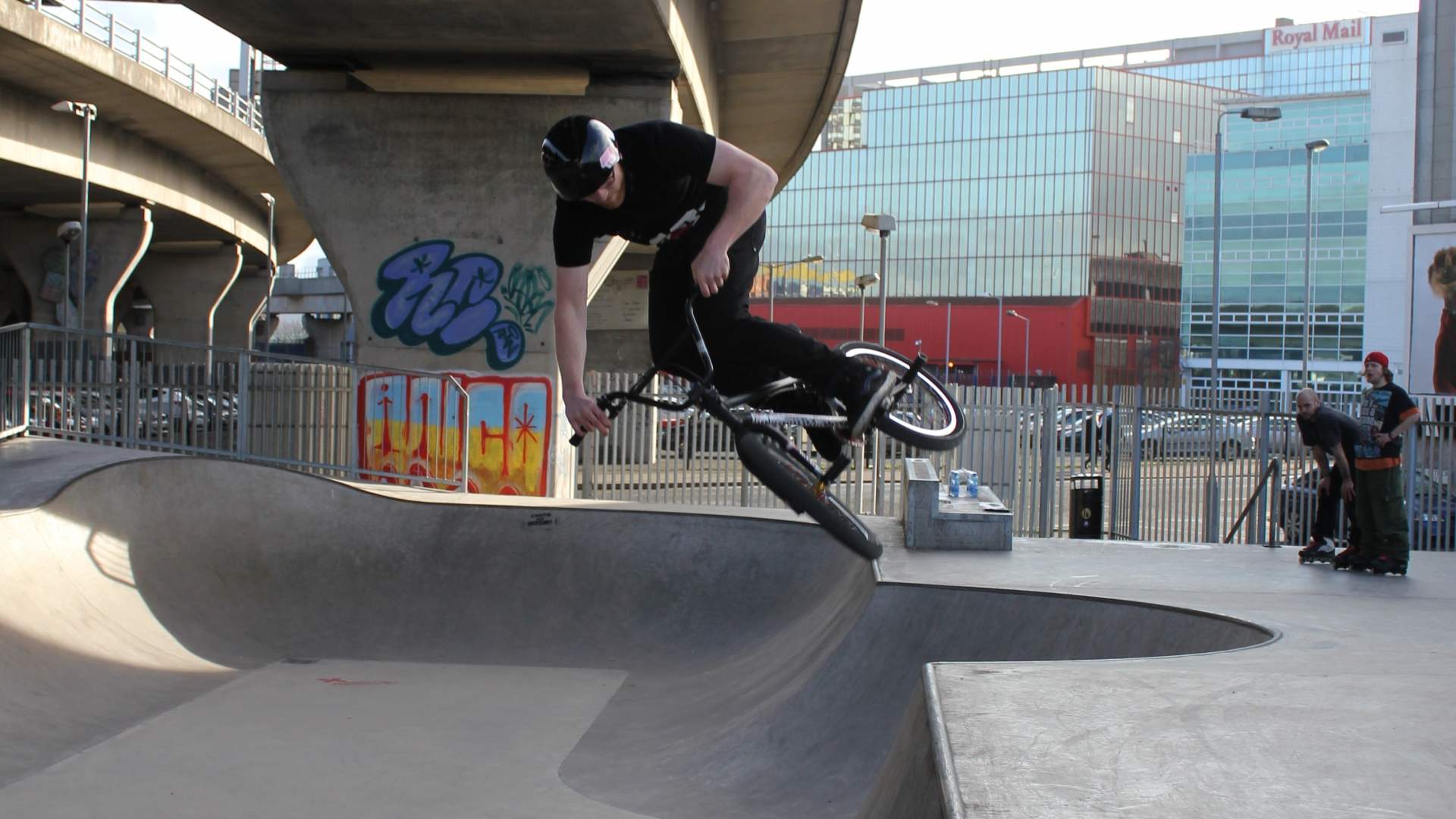 #4 Ulster Museum
Established in 1929, the Ulster Museum is Belfast's treasure house, of both the past and the present. It holds a rich collection of exhibits, ranging from art to history to the natural sciences. Come face to face with the ancient Egyptian mummy Takabuti and learn about the history of the people of Northern Ireland, from the earliest recorded times to the present.
And the best part about all of this is that entrance to the museum is absolutely free, with no exchange of money necessary. With this in mind, there's no reason not to check out such an amazing collection of unique artifacts, especially if history is what's on your mind when you're thinking of what to do in Belfast. The Museum is open from Tuesday to Sunday from 10 am to 5 pm and remains closed on Mondays.
Questo tip: Although entrance may be free, it is highly recommended that you book an entrance ticket in advance, as there are only a limited amount of tickets available at the door each day, and without a price tag it is very likely that tickets may not be available at all times.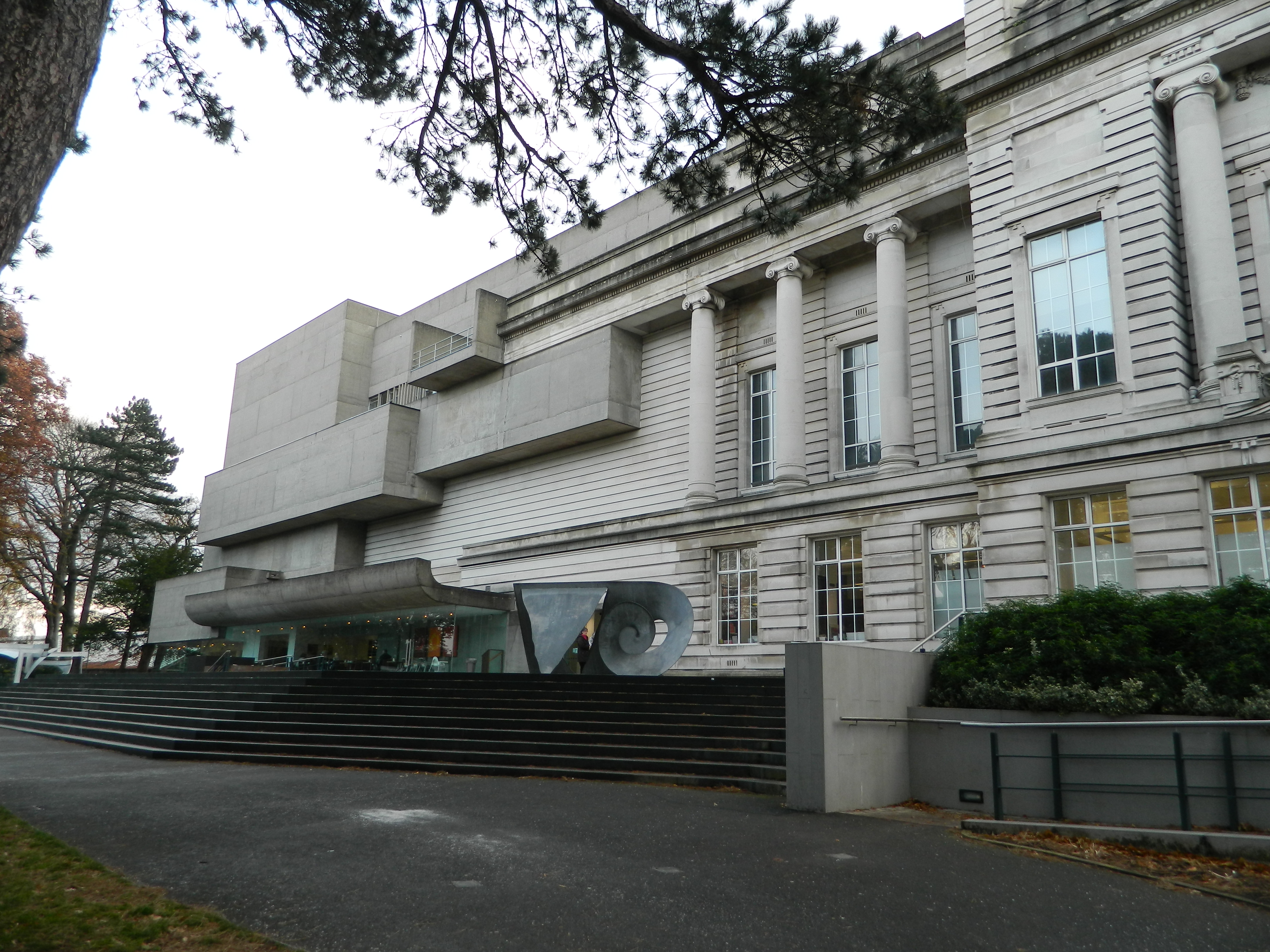 #5 Cave Hill Country Park
Cave Hill is one of Belfast's iconic natural landmarks, with its imposing outline visible throughout the entire city. Named after the five caves that dot the side of the cliffs, its most famous feature is what is locally known as "Napoleon's Nose", a tall cliff that resembles the profile of the emperor Napoleon.
There are three walking routes, for those who are interested in hiking, and the panoramic views from the vantage points on the hillside offer a stunning image of the city of Belfast. Besides that, Cave Hill hosts several archaeological sites to explore, including the remains of a stone cairn and the spectacular McArts Fort, an ancient fortification that stands almost 368 meters (about 1,200 feet) above sea level.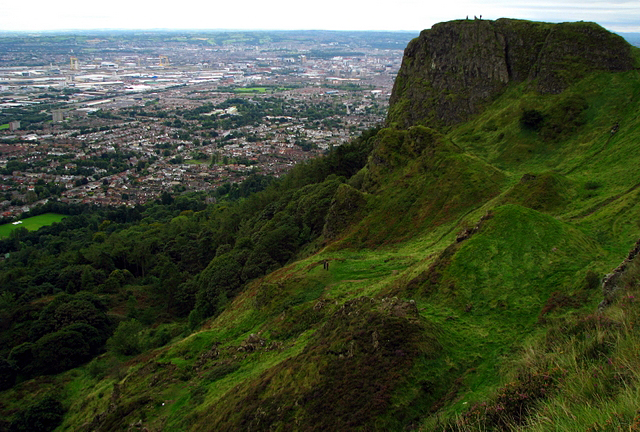 #6 Titanic Belfast
Titanic Belfast was opened in 2012 as a monument to Belfast's maritime heritage and especially to the RMS Titanic, a passenger liner, the largest of her kind at the time. Although she was deemed unsinkable, the Titanic sank during her maiden voyage after striking an iceberg, a tragedy that has continued to persist in our collective culture even more than 100 years after the fact.
Titanic Belfast tells the story of this ship, from its conception in the early 1900s, to her maiden voyage and to its legacy. This self-guided experience extends over nine interpretive and interactive galleries, which explore the sights, sounds smells, and stories of the Titanic, as well as the city and people who made her. Learn about the thriving industries and the design innovations which lead to the creation of this ship, see the actual slipways on which the Titanic and her sister ship, the Olympic, once rested, and experience the excitement of the launch day back in 1911. Explore the wide range of exhibits, models, and computer-generated imagery which illustrates the ship's interior, from the dining area to the engine room and up to the deck promenade.
For anyone even mildly interested in the story of the Titanic, seeing what Titanic Belfast has to offer to you is a must. At £21.50 per adult, with special offers for children, students, seniors, and families, it is definitely worth it. However, do keep in mind that you must book your tickets in advance, as Titanic Belfast is a very popular tourist attraction and tickets are often sold out.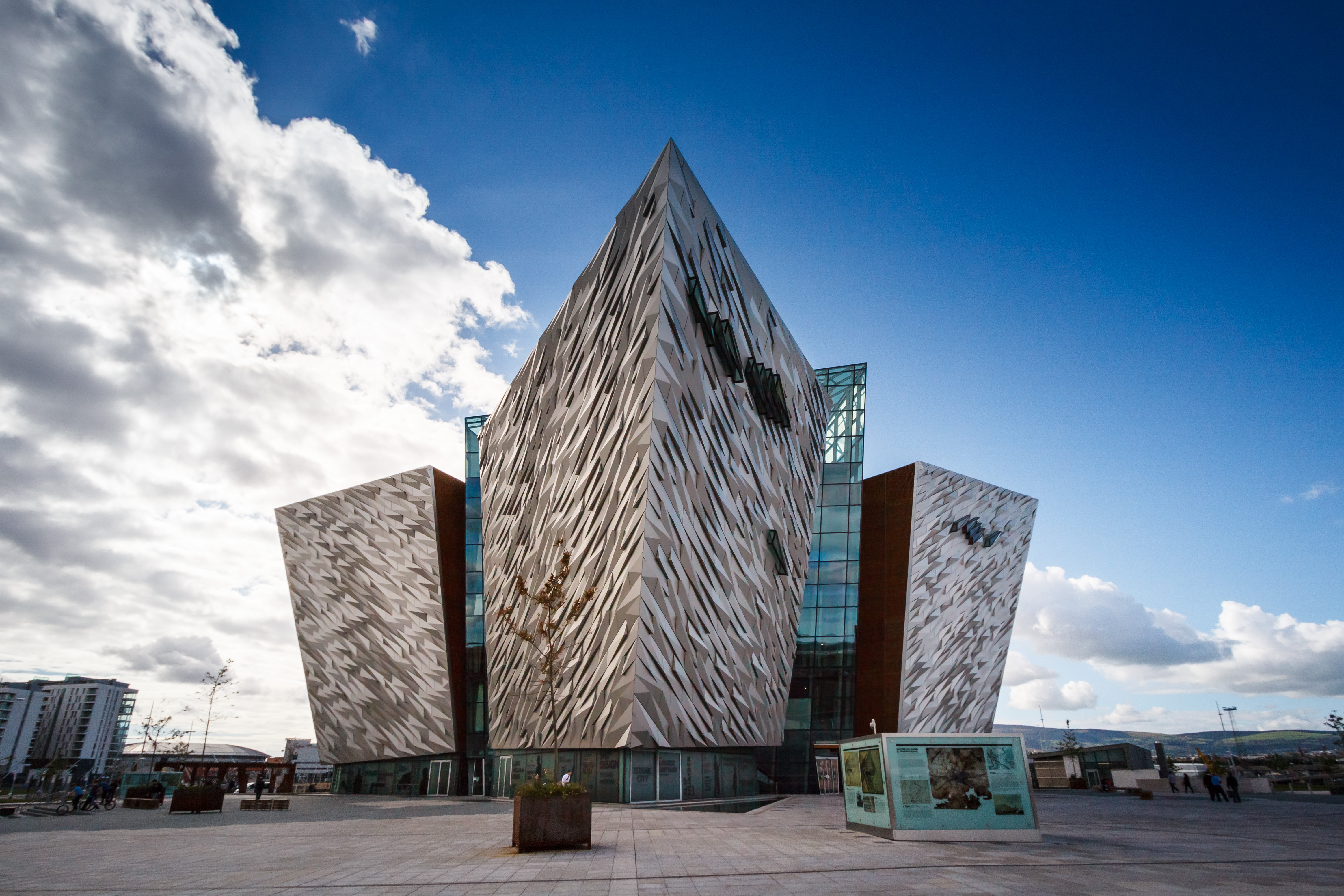 Final Words
Belfast is a truly unique city, with its very own intricate and exciting history, and filled with many places one can visit and enjoy themselves. What we've covered here only scratches the surface, so if you wish to explore deeper than that, you should try using Questo, a well-known exploration app with features meant to keep you engaged and entertained while discovering new, more obscure but just as interesting sights.