Tourist Attractions in Miami, FL
Posted on Jun 8, 2022 by Questo Team
Are you tired of long, dull winter, cold and cloudy days without rays of the sun?
Just imagine a noisy party with a turquoise pool, the sun-kissed beauties dancing in the club under the champagne showers. Yes, this is Miami! If I was asked to name the city in one word, I would choose the word: "Different". Luxury here quietly coexists with poverty, with parties - on working days, with rich Americans and - just immigrants and tourists. Miami is a city of beaches, palm trees, and contrasts.
Who would have thought that a village where once a large citrus plantation was located would turn into an entire metropolis called Miami? By the way, this is the only city in the United States that was founded by a businesswoman - Julia Tuttle.
March's weather is slightly warmer and rainier than in previous months in Miami, Florida. But the climate here is still entirely enjoyable. The temperature rises nearly every day in March from 25 to 32 °Celsius. Typically on 9 days this month, the sky is mainly clear, with at most 30 percent cloud cover. Sunlight in March lasts for 12 hours a day on average. The relative humidity in Miami during March usually peaks at 82% in the morning and then drops to 56% by early afternoon.
Where to Stay in Miami
If your #1 priority to visit Miami is going to the beach, then it's best you stay on South Beach or Mid Beach. You'll be within walking distance to the beach and have your ocean as your front yard. There are plenty of restaurants and shops in this area as well.
For visitors, South Beach and the Art Deco Historic District, with pastel buildings from the 1930s and early 1940s sporting classic neon signs, is one of the main Miami attractions. The most popular street in this area is Ocean Drive, where you can see the full color line of Lamborghini and Ferrari and visit the famous Club Mango`s Tropical Café or other restaurants on Lincoln Road, with a wide range of cuisines from all over the world.
Brickell & Downtown Miami: These neighborhoods are mostly new development high-rises located in the downtown area. Culture and history meet industry and entertainment in Downtown Miami. It's the cityscape of glittering skyscrapers over Biscayne Bay that gets all the attention. Diverse, dynamic, and densely populated, Downtown Miami and the adjoining Brickell area is a hub of international finance, dining, arts, and entertainment that no visitor should miss. However, if you plan on going to the beach, expect to be in a car/ Uber for 20-30 minutes depending on traffic.
Some Top-Rated Tourist Attractions in Miami, FL
#1 South Beach
This is the most popular beach in Miami and one of the top beaches in Florida and the #1 Miami attraction. Located at the southern end of Miami Beach is a glorious stretch of sand, it's a place to see and be seen, to swim and enjoy the white, sandy beaches and glittering waters. There are lots of water activity tours like a 45-minute sightseeing speedboat tour, Sunset Cruise through Biscayne Bay and South Beach, the world-famous Duck Tour, where you'll see the heart of South Beach and experience the best and most beautiful of Miami's landmarks, etc.
If you're not staying by the seaside, you can rent some rollerblades and enjoy the breeze as you cruise past famous Miami attractions, and landmarks, or visit the former City Hall, designed by Carl Fisher in 1927, which now houses the independent arthouse O Cinema, or relax in South Pointe Park, with its beautiful landscaped greenery and paved pathways. A park is one of the great places of Miami attractions with walking trails that offer panoramic views, as well as picnic and barbeque areas.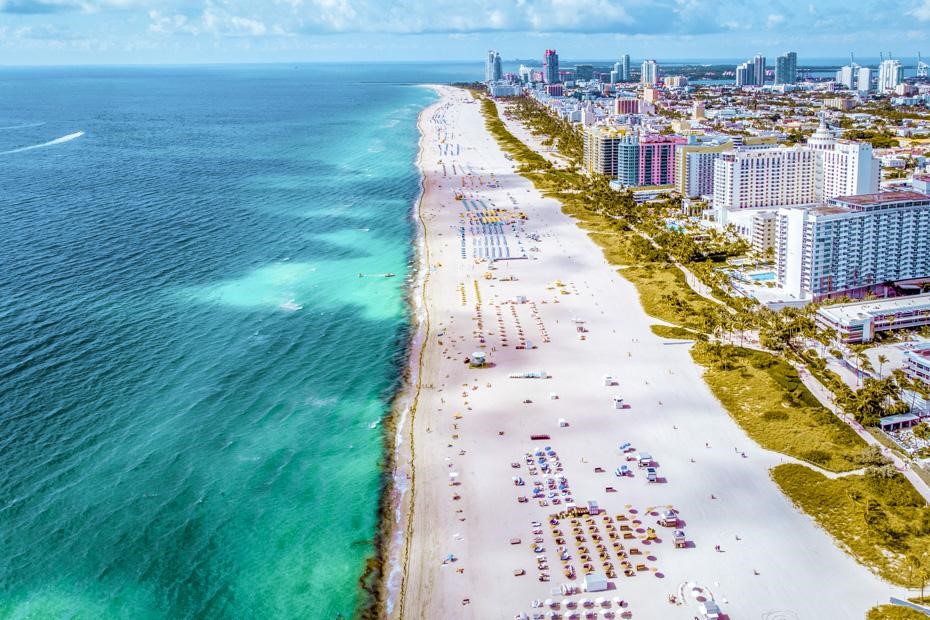 #2 Everglades National Park
Everglades National Park, just a short drive from Miami, protects one of Florida's most unique natural features. These swamplands, covering about 1.5 million acres, are home to alligators, crocodiles, snakes, and birds. This whole area is essentially a shallow river flowing out to the ocean.
Within the park is an informative Visitors Center, as well as walking trails and boardwalks for wildlife viewing. One of the most popular walking trails in the park is the Anhinga Trail, which leaves from the Royal Palm Visitor Center. This trail is less than a mile long but leads through terrain where visitors are likely to see alligators and other animals. This trail is wheelchair accessible and non-strenuous.
One of the most enjoyable ways to experience the Everglades is on an airboat tour. These high-speed boat trips take visitors out into the marshes and streams to see alligators and other wildlife. This national park is one of the top-rated Miami attractions.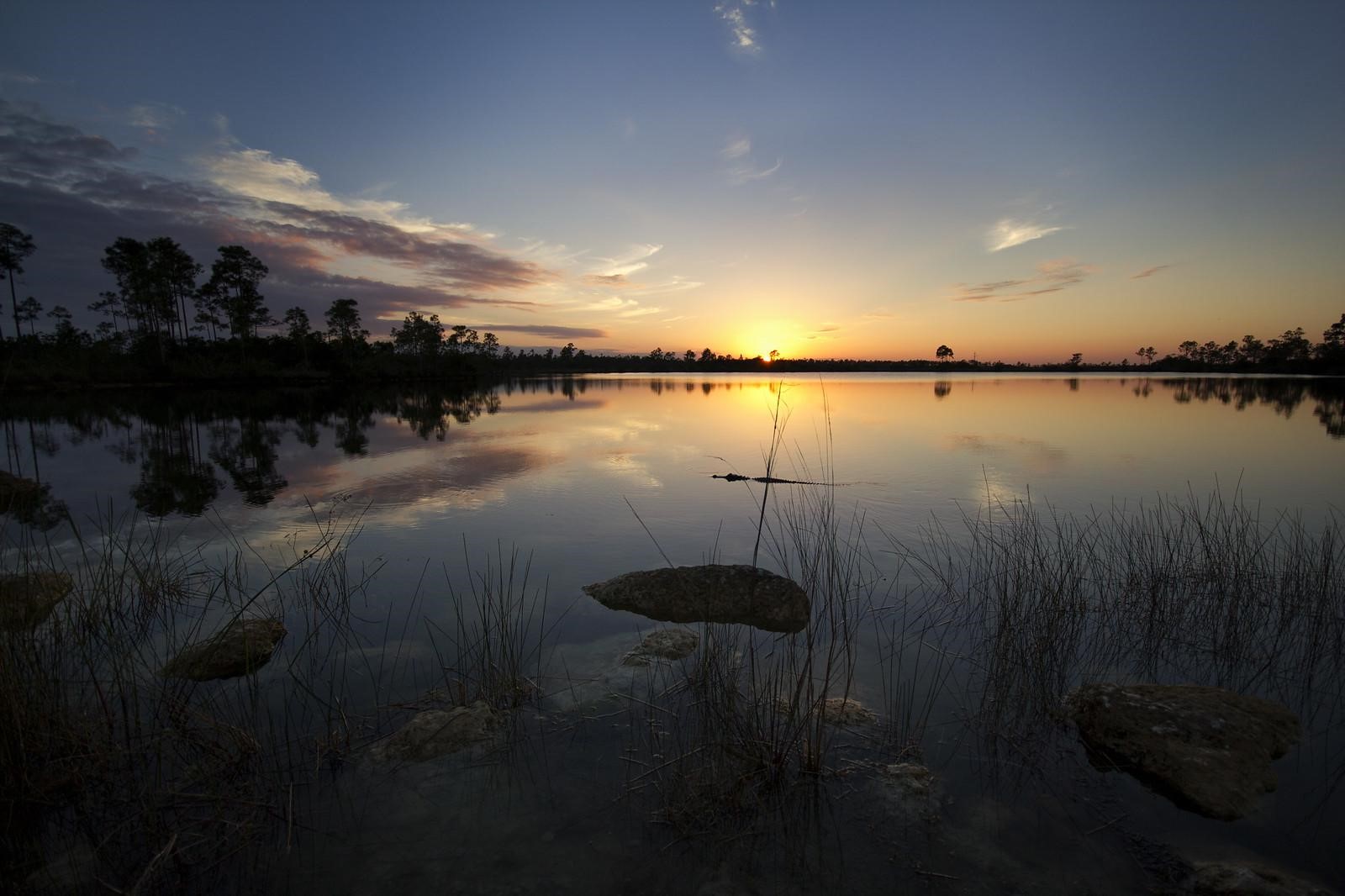 #3 Little Havana and Calle Ocho
Little Havana, the Cuban district of Miami is known for its distinctive cultural scene. Restaurants and specialty food shops line the streets, and Latin music drifts through the air. Locals socialize in the open spaces.
Murals grace the walls of buildings, showing important Cuban figures and scenes of daily life. Calle Ocho is the main thoroughfare running through the district and home to much of the activity, but Little Havana spreads well beyond, into the surrounding streets and avenues. For people-watching, the area offers a great deal of entertainment. And of course, this is the place to come for Cuban cuisine.
The Calle Ocho Festival, held in March, is a celebration of Cuban culture and the largest of its kind in the world. Over the years this street festival has expanded to include more Latin American cultures and is now a great way to experience Latin American music and Caribbean cuisine.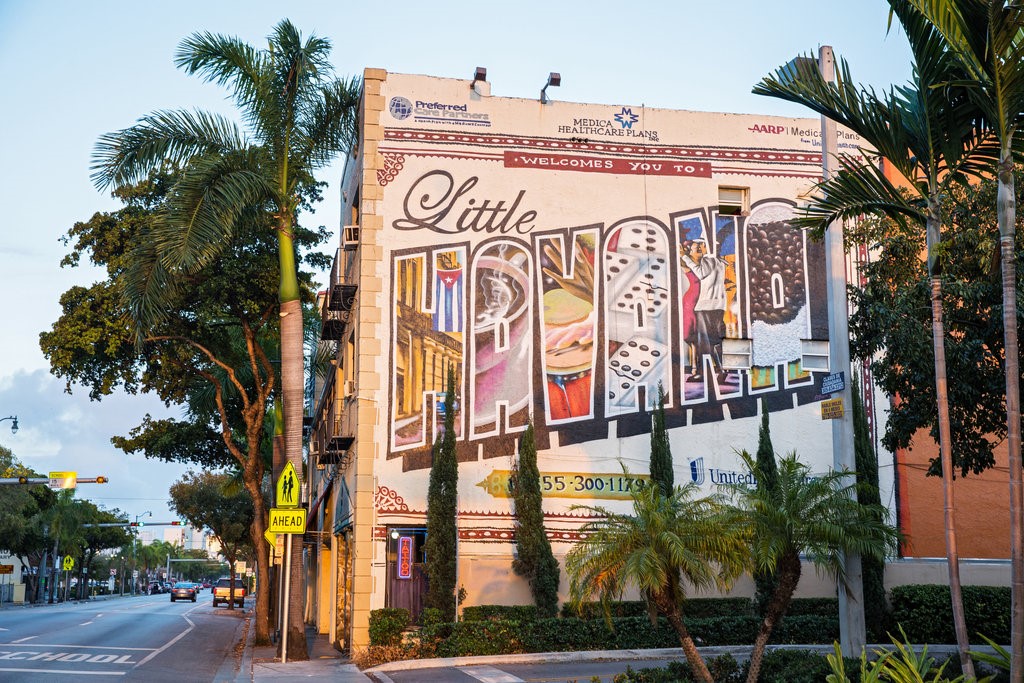 #4 Vizcaya Museum and Gardens
This National Historic Landmark, set on 28 acres, was the luxurious winter home of 20th-century industrialist, James Deering. Built in 1916, the mansion features 34 rooms arranged around a central courtyard. It took more than 1,100 workers and craftsmen to complete the Vizcaya project, many of whom were brought over from Europe to ensure authenticity in design.
The Italian Renaissance-style villa is filled with an impressive collection of European furniture and decorative arts from the 15th to 19th centuries.
The grounds and gardens contain beautiful Italian and French fountains, pools, and sculptures. A breakwater at the base of the steps leading into Biscayne Bay is an ornately carved barge, featuring female figures.
#5 Bayside Marketplace
Bayside Marketplace is a large outdoor style mall with more than 150 specialty and tourist shops, numerous cafes and restaurants, and daily live entertainment. Visitors will find some well-known chain stores, as well as many unique, one-of-a-kind places. The marketplace draws locals as well as tourists. This Miami attraction is located along Miami's waterfront, looking out over docks and boats. Many people come here simply to soak up the atmosphere.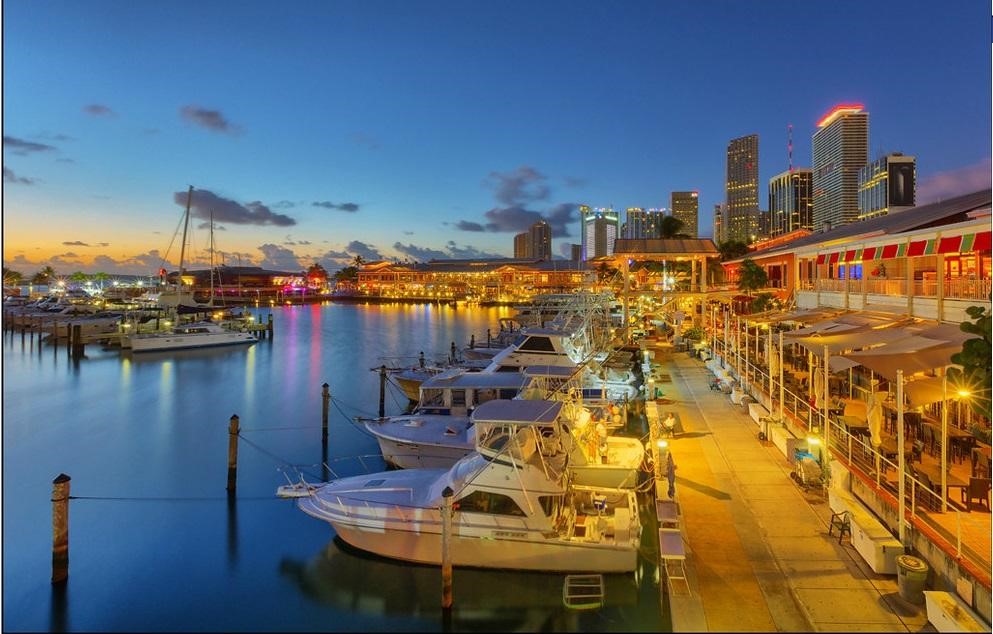 #6 Phillip and Patricia Frost Museum of Science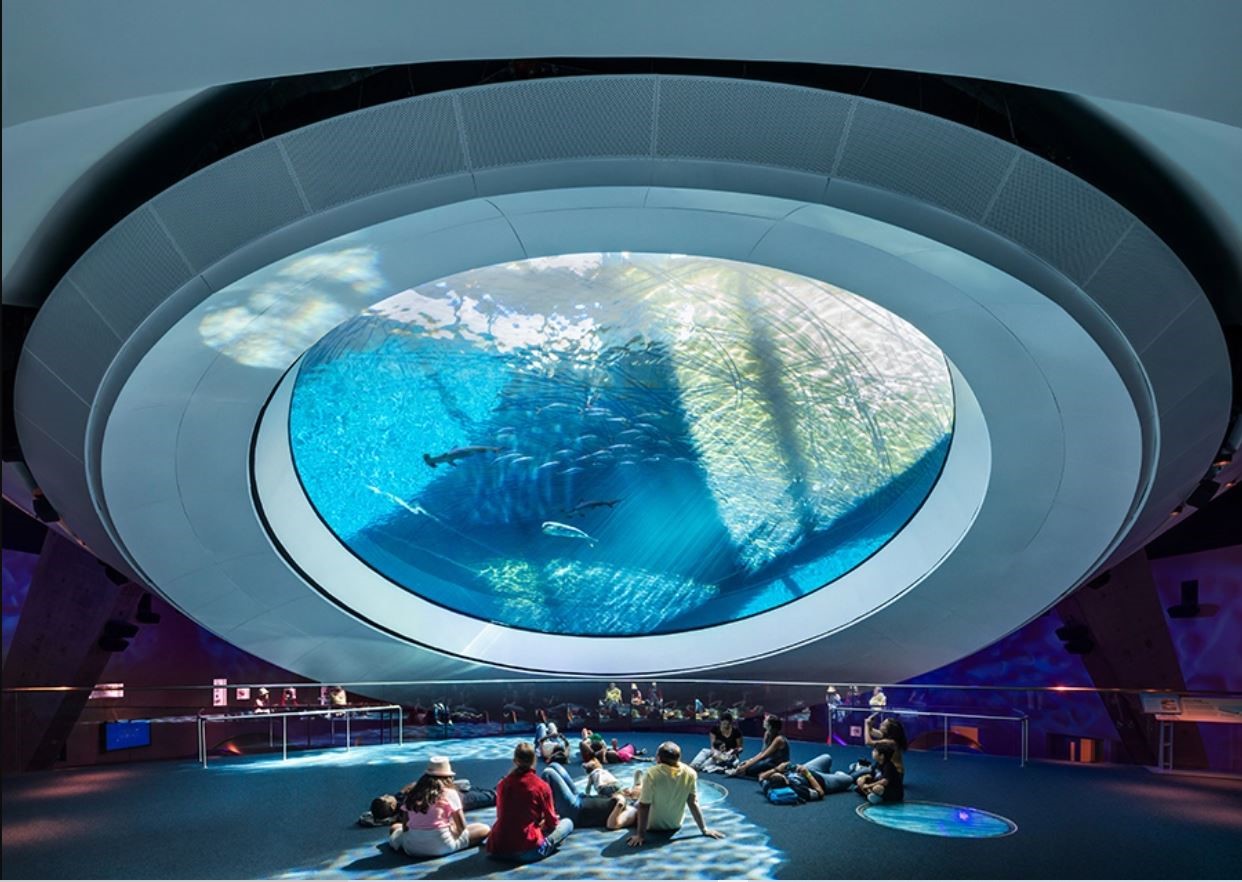 One of the must-visit places of Miami attractions is the Phillip and Patricia Frost Museum of Science The museum is divided into four areas: The aquarium is all about the ocean, with a focus on South Florida. The planetarium helps bring an understanding of the solar system through interactive displays and shows. In the North and West wings, other permanent and traveling exhibits help to explain the world we live in.
Across all areas, displays are interactive and fun, and the viewing areas in the aquarium are exceptional.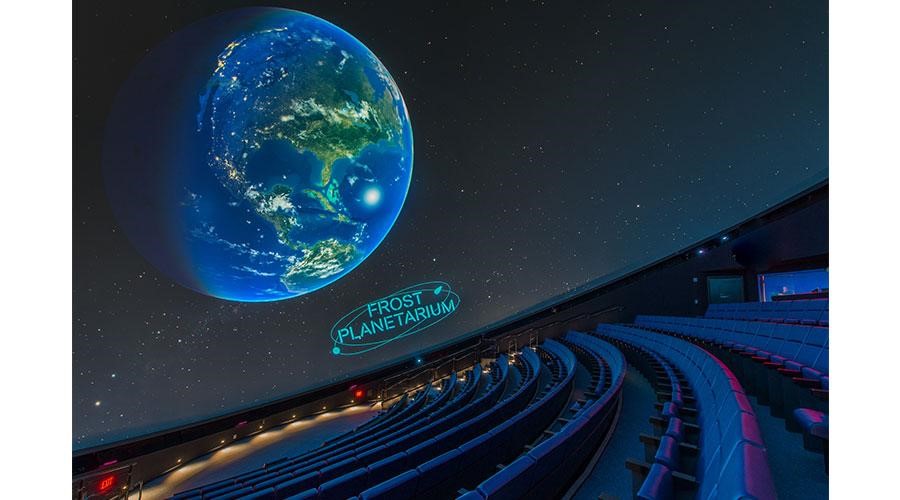 Final Words
Miami is one of South Florida's premier vacation destinations, with beaches, great weather, history, culture, sports, and entertainment. From the museums to the streets, parks, and beaches, you can always find plenty of spots to discover by using the city exploring app Questo. With its role-playing games, you will walk around the city solving puzzles in your surroundings in order to uncover new places and their fun history. To get the most out of your trips, don't forget to use Questo. Enjoy your vacation!