The new era of walking tours is here and tour operators can now join the movement
Posted on Feb 12, 2020 by Questo Team
Digital platforms have changed the way many industries operate. Uber has changed the way we go from point A to point B, Airbnb the way we book a place to stay, Netflix changed the way we see movies, Amazon the way we shop.
From transportation to television to shopping, it makes you wonder what industry is next?
Disrupting the tours & activities industry
Imagine being able to go on a walking tour of any city in the world, at any time of day or night, with your significant other, friends or family and stop anytime you want. Private, flexible, affordable, and fun.
All you need is your smartphone.
Sounds futuristic? Not anymore!
Today, Questo has opened its travel platform for 24/7 city games to tour operators worldwide. Tour operators can now create their own modern tours that offer full flexibility, privacy, and a new travel experience. Tour operators can sign-up here to join the platform.
What is Questo?
Questo is the award-winning travel app that takes tourists on city exploration games where they solve clues to discover new places and local stories. No need for a tour guide, only your smartphone.
With Questo, tourists enjoy:
✔ instant booking: pay online and get instant access to the desired tour
✔ flexible start hour: tourists can start their tour at any hour of the day or night
✔ flexible tour duration: travelers can stop whenever they want to take a break or make a detour. Then, they can even continue the next day where they left off
✔ private tours: the tours are private and can be enjoyed in a couple, with friends or family
Questo has recently received the "Most Disruptive Travel Start-up of 2019 in Hospitality" Award by the World Tourism Organization and is considered one of the Top 25 Hot Travel Startups 2020 according to Phocuswire.
Reach new audiences with modern tours
You can now capture the attention and imagination of the younger generations of travelers (millennials and generation Z) with interactive, engaging and fun Questo tours.
Travelers use the Questo travel app to visit attractions and discover local stories as if they are involved in missions. On each mission, they solve clues, puzzles, and riddles in order to continue on their journey.
Each route inside the Questo mobile app is unique and created around a specific theme, which can be inspired by a movie, a book, a historical fact or just a local legend. In London, for instance, travelers can explore the city as Sherlock Holmes or Isaac Newton, while in Paris they can play as Hemingway or Picasso.
Last year alone, more than 50.000 people have finished a city exploration game while walking more than 200.000 kilometers to discover popular and hidden locations, as well as local stories using the Questo mobile app. Most of the tourists using Questo are between 18-40 years old, technology-friendly: couples, families with kids, large groups, and business travelers.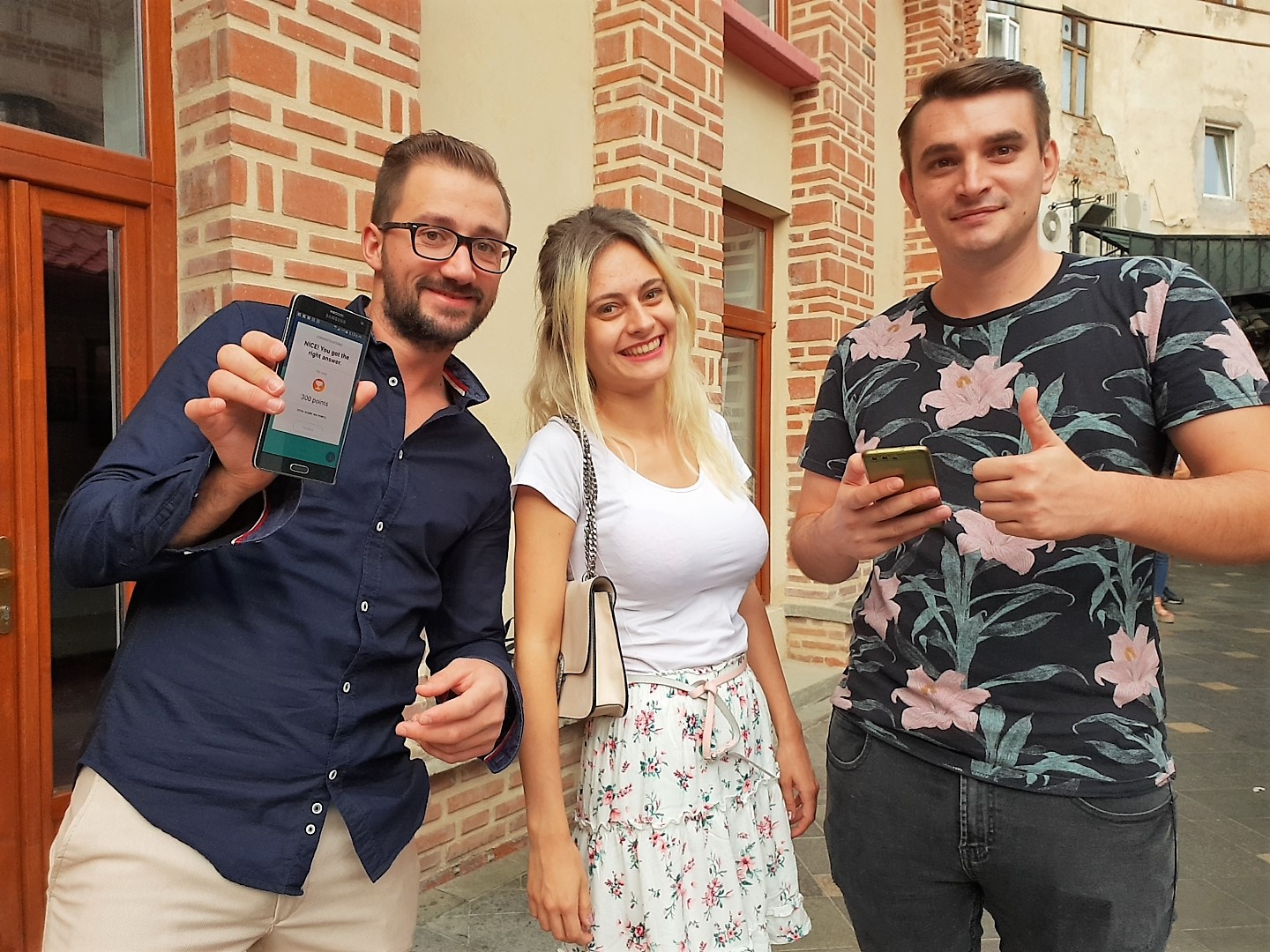 Walking tours available 24/7, all year long
With Questo, you can now offer an interactive walking tour at any hour. Even at night. In any season; winter, summer, spring or autumn. No more starting hours or cut-off times. Tourists can book these tours at any given time and start instantly.
We have seen tourists playing at 12 pm or oven 3 am when the streets are quiet and they can take pictures of their favorite attractions unobstructed by crowds of other tourists.
Unlimited supply
As demand increases for popular tourist destinations, tour guides can't always serve all tourists who want to book a specific tour. Moreover, overbooked tours can lead to unsatisfied travelers that cannot enjoy the experience properly. On the other hand, having just a few customers book a tour can lead to the tour being canceled on that particular day.
With Questo, you can offer tours to an unlimited number of people simultaneously. You can honor even a single booking or thousands of bookings on the same day.
Destination Asia, the first tour operator to join the Questo platform
Destination Asia, one of Asia's leading destination management companies with operations spanning 11 countries, is the first tour operator to join the Questo platform. The company will create interactive city games across Asia.
Monique Arnoux, CEO of Destination Asia commented, "We are truly excited to partner with Questo to curate personal, intriguing adventures for individuals or small groups. Our starting point is going to be Bangkok in the heart of Southeast Asia, together with Questo, we will open up a whole new world of local experiences across Asia. We foresee this being a real game-changer for our holiday-makers."
How can you offer modern tours to your clients
If you are a tour operator, travel agency or represent a hotel chain, please complete the document below and a Questo team member will get in touch with you in 24 hours: