Top 7 London Bridge Restaurants
Posted on Jun 24, 2022 by Questo Team
London has always been known as a gourmet city that attracts foodies from all over the world. Many visitors choose the place to eat according to the panorama window view and the location. That's why we have prepared the list of the restaurants located in the heart of England – London Bridge.
#1 Wright Brothers Borough Market
Website: https://thewrightbrothers.co.uk/
Instagram: https://www.instagram.com/wrightbrosltd/
This is a seafood restaurant & oyster bar at the same time. Wright Brothers' restaurant chain is the local supplier of seafood for the majority of London restaurants. You may be 100 % sure that all their ingredients are fresh and natural.
Another point is the variety of the menu. Besides the classic ways of serving seafood, like grilled lobsters, smoked salmon, etc., you will find more unusual ones, like mousse with prawns, Devon crab on toast, monkfish tacos, and many others! If you haven't decided what to order yet, the chef will prepare a large seafood platter with all kinds of Wright Brother's specialties.
Another thing is the oyster bar. For the perfect combination, the restaurant offers a wide variety of white, red, and rose wines. Also, Wright Brothers hold unique master classes for oyster lovers.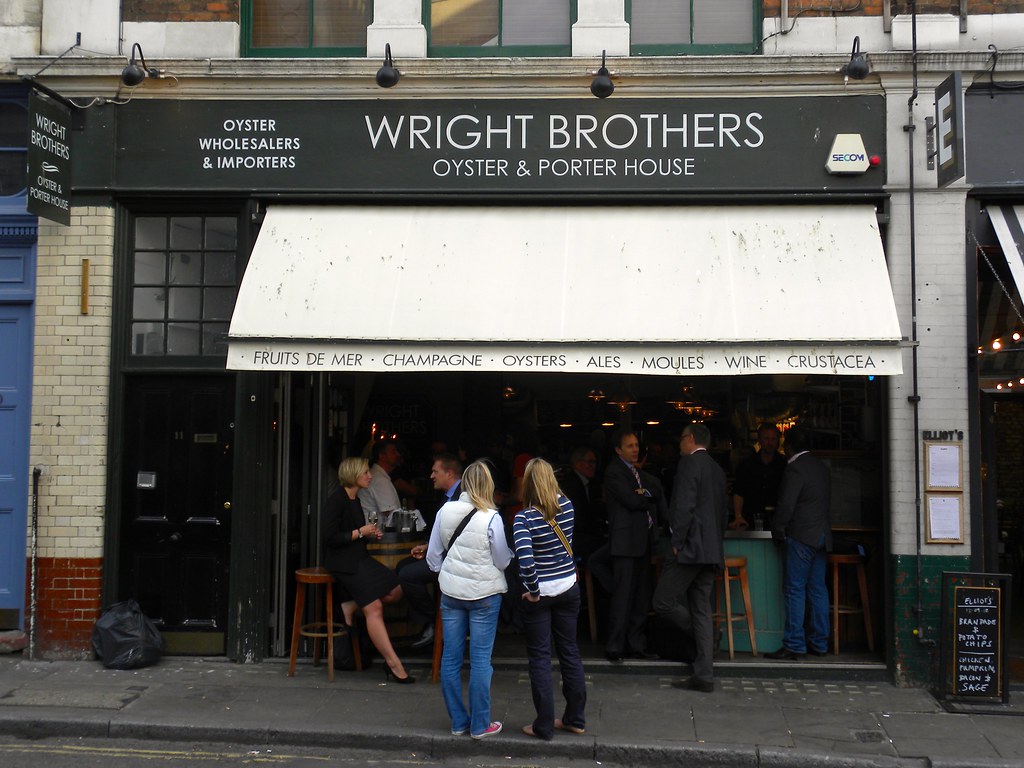 #2 Casa do Frango
Website: https://casadofrango.co.uk/
Instagram: https://www.instagram.com/casadofrango_london/
This restaurant, inspired by the traditions of the southern Algarve, uses the old recipes, based on the Portuguese cooking techniques. All dishes are grilled only on wood charcoal – this adds a special flavor and delicate taste.
The specialty Casa do Frango is a traditional dish of southern Portugal – a crispy grilled chicken, made with a secret Piri-Piri combination. All meals can be seasoned with homemade Piri-Piri oil as well. The hosts also haven't forgotten to include fancy wines, cocktails, and traditional Portuguese tarts on the menu. This restaurant is especially good for summer times, as it has authentic outdoor terraces and tasty flavors.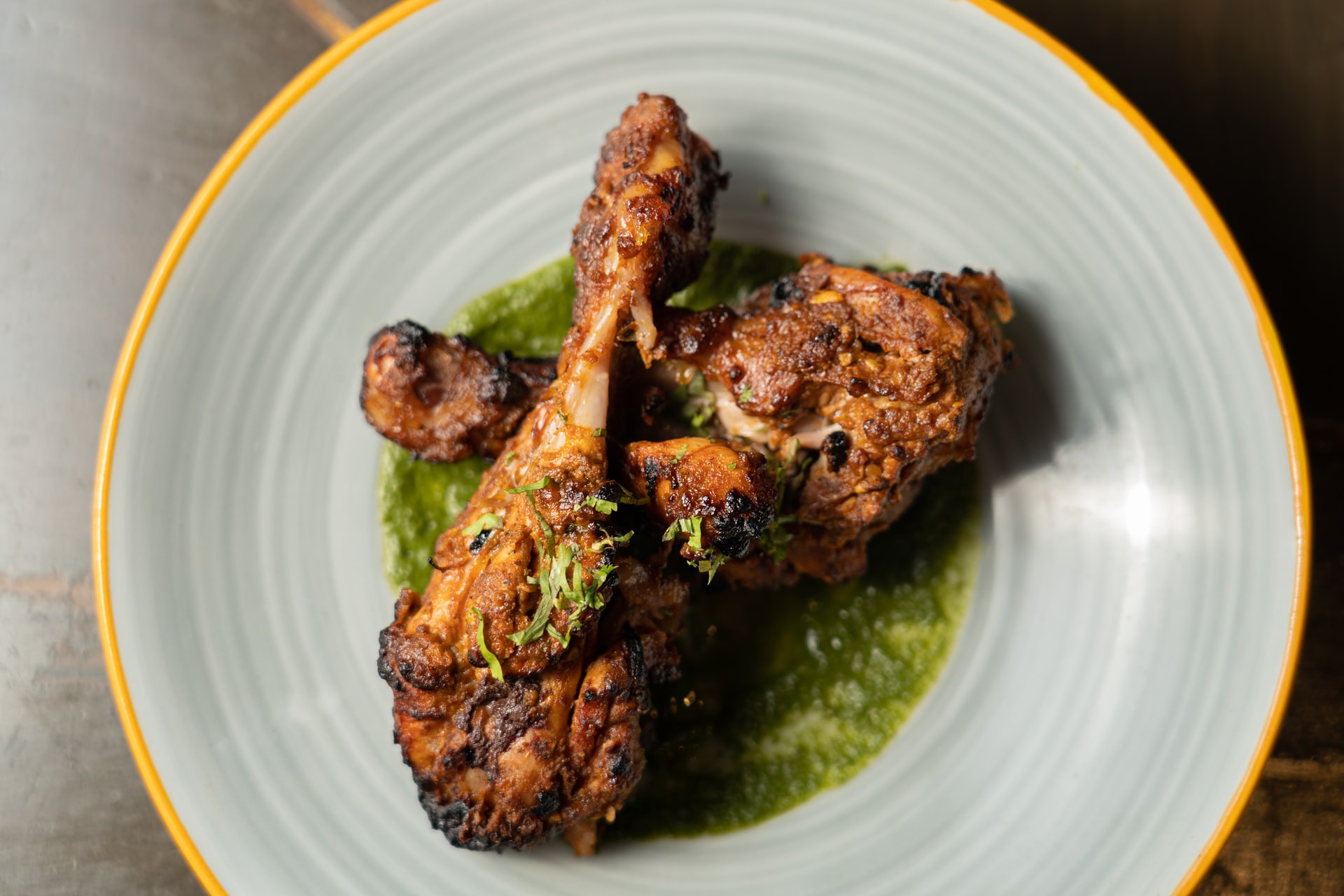 #3 Ting Restaurant
Website: https://www.ting-shangri-la.com/
Instagram: https://www.instagram.com/tinglondon/
Located on the 35th level of the Shard, this restaurant offers breathtaking views of London and an atmosphere of luxury. Ting Restaurant has both À la carte and Static types of menus. The specialty of this place is the gourmet mix of British and Asian meals – both are served as a unique combination of taste and flavor. The chefs will satisfy even the most demanding tastes: you can try everything from tuna rolls and beef to chocolate mousse with cherry.
If you want to feel the captivating atmosphere of London's views, then the next service is for you. It is called Skyline Afternoon Tea. The experts will prepare a classic English tea menu: delicate scones, traditional pastries in combination with the unique Ting dessert, and of course, the classic English black tea! A glass of champagne or a cocktail can be added as well.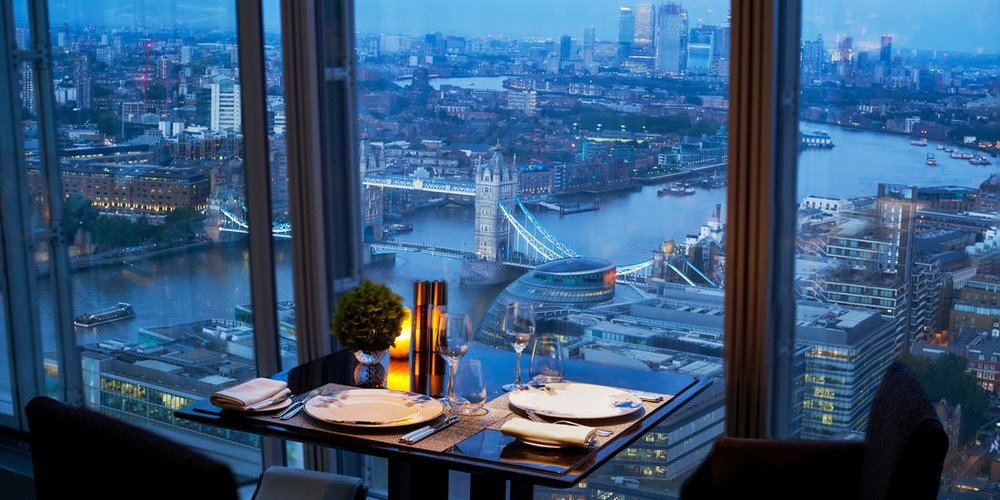 #4 Vivat Bacchus
Website: https://vivatbacchus.co.uk/
Instagram: https://www.instagram.com/vivatbacchus/
Vivat Bacchus is a wine & cheese bar and a restaurant at the same time. The specialty of Vivat Bacchus is the walk-in cheese rooms – one of the best ones in London Bridge. Choose one of the South African wines from the menu, and the cheese expert will take you to one of these special rooms. Here you can choose up to 3 types of cheese, have a consultation from a professional and create your own cheeseboard!
There are a great variety of dishes to choose from: from nibbles and soups to traditional British beef. So, this restaurant is for every taste: either traditional or more sophisticated. Vivat Bacchus organizes the Wine club events and thematic evenings – so the guests have the chance to know more about matching cheese and wine, the history of winemaking, and many other interesting things.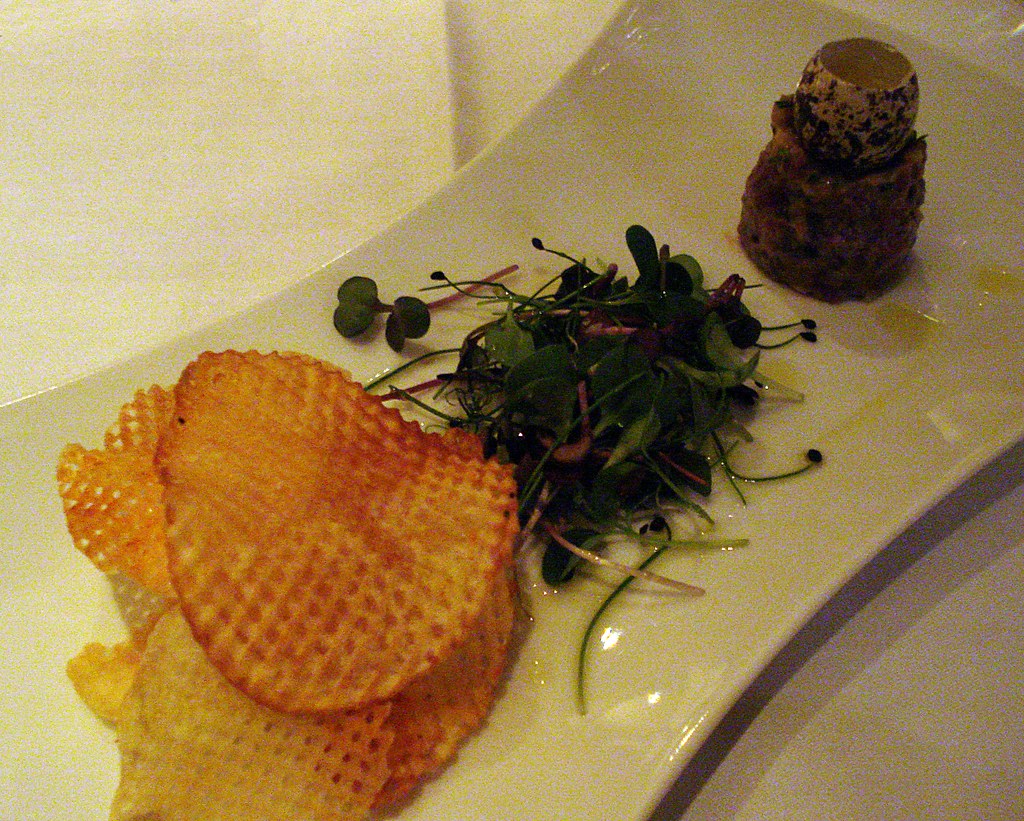 #5 Santo Remedio London Bridge
Website: https://www.santoremedio.co.uk/
Instagram: https://www.instagram.com/santoremedio_uk/
A true Mexican oasis and a MICHELIN-starred restaurant at the same time! Try traditional tacos and tostadas that taste better than in Mexico. The concept of the restaurant is to keep the traditional culture of home cooking – as it was 500 years ago. Most of the ingredients are imported directly from Mexico to keep the original taste of all meals. Santo Remedio is a member of the Slow Food organization that promotes authentic cooking techniques and local ingredients.
The interior of Santo Remedio is authentic as well – craftsmen and Mexican designers did their best to capture the spirit of Mexico. And of course, you can't do without traditional Mexican drinks: tequila, mezcal, and the never-ending variety of Margaritas! In addition, the restaurant offers original soft drinks like tepache or horchata.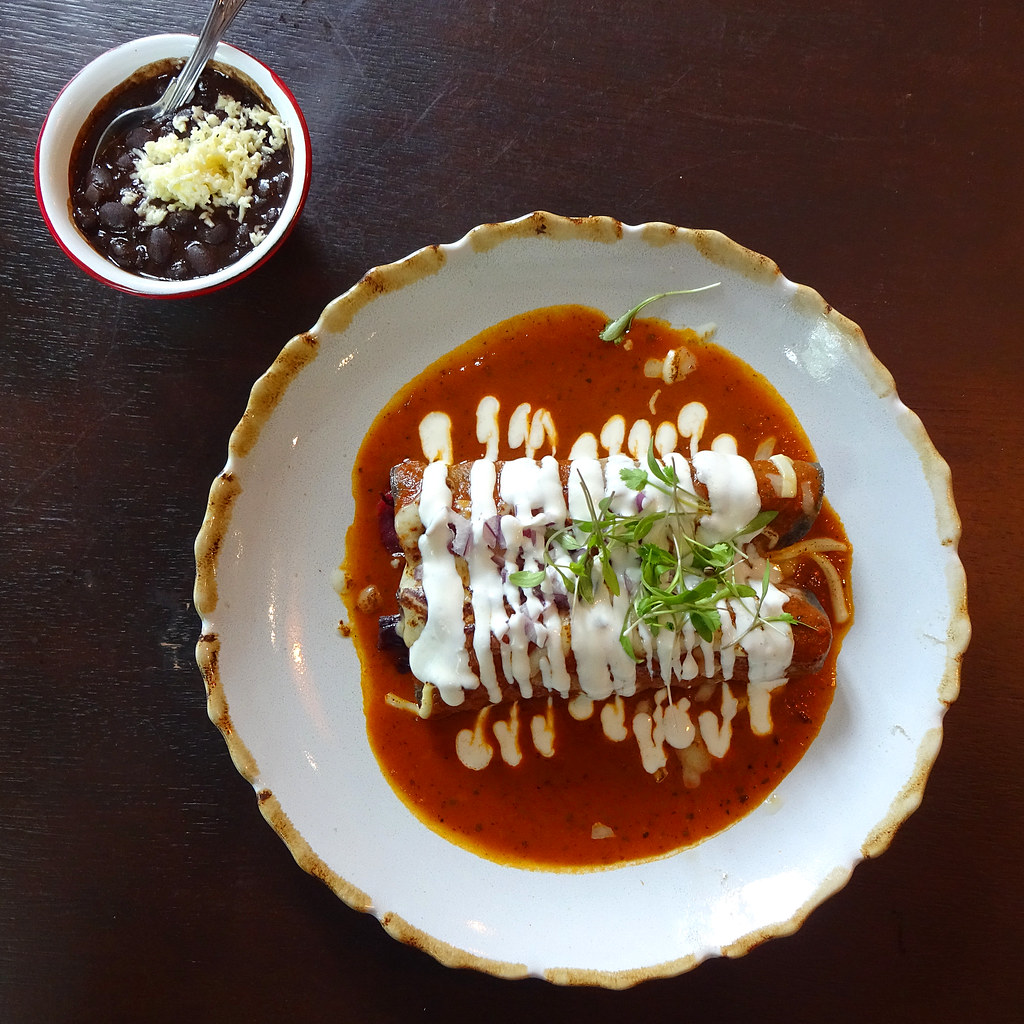 #6 Padella
Website: https://www.padella.co/
Instagram: https://www.instagram.com/padella_pasta/
If you ask Londoners where they prefer to eat pasta near London Bridge, the answer will pretty much always be the same: at Padella! Even though the restaurant is quite small and does not even offer the option to reserve a table, the locals are standing in line to try the specialties of this restaurant.
Padella manages to turn the simple ingredients into an incredibly tasty combination! The menu includes around 8 types of pasta, a few tarts, classical alcohol, and soft drinks. The price is more than affordable for the favorite pasta of London citizens.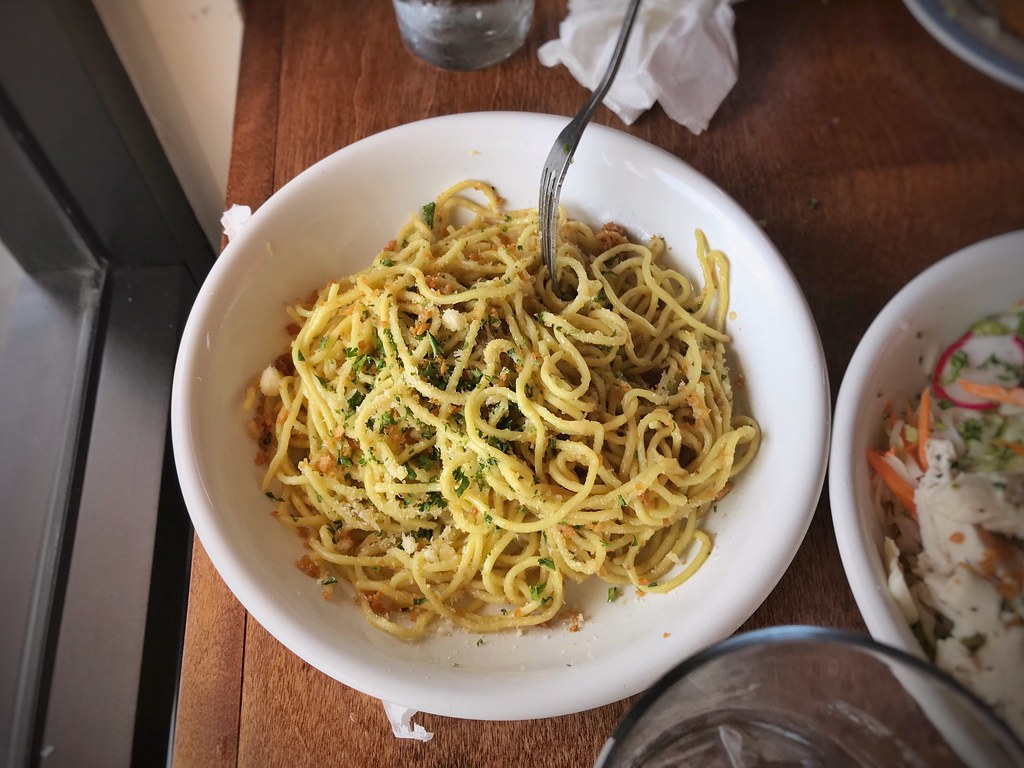 #7 Flour & Grape
Website: https://www.flourandgrape.com/
Instagram: https://www.instagram.com/flourandgrape/
This one is a must-visit for fans of Italian cuisine! The concept of this restaurant is the following: simplicity + homemade ingredients. Fresh handcrafted pasta, the famous Sicilian red prawn tartar, original desserts, and Italian wine… Recently they added another specialty – Italian gelato! It tastes like in the famous Italian gelaterias. What else is needed for a pleasant evening in the London Bridge area?
The atmosphere is cozy and relaxed at the same time – so this place is ideal for family time. The prices are more than reasonable – you can get an average pasta portion for approximately ₤9.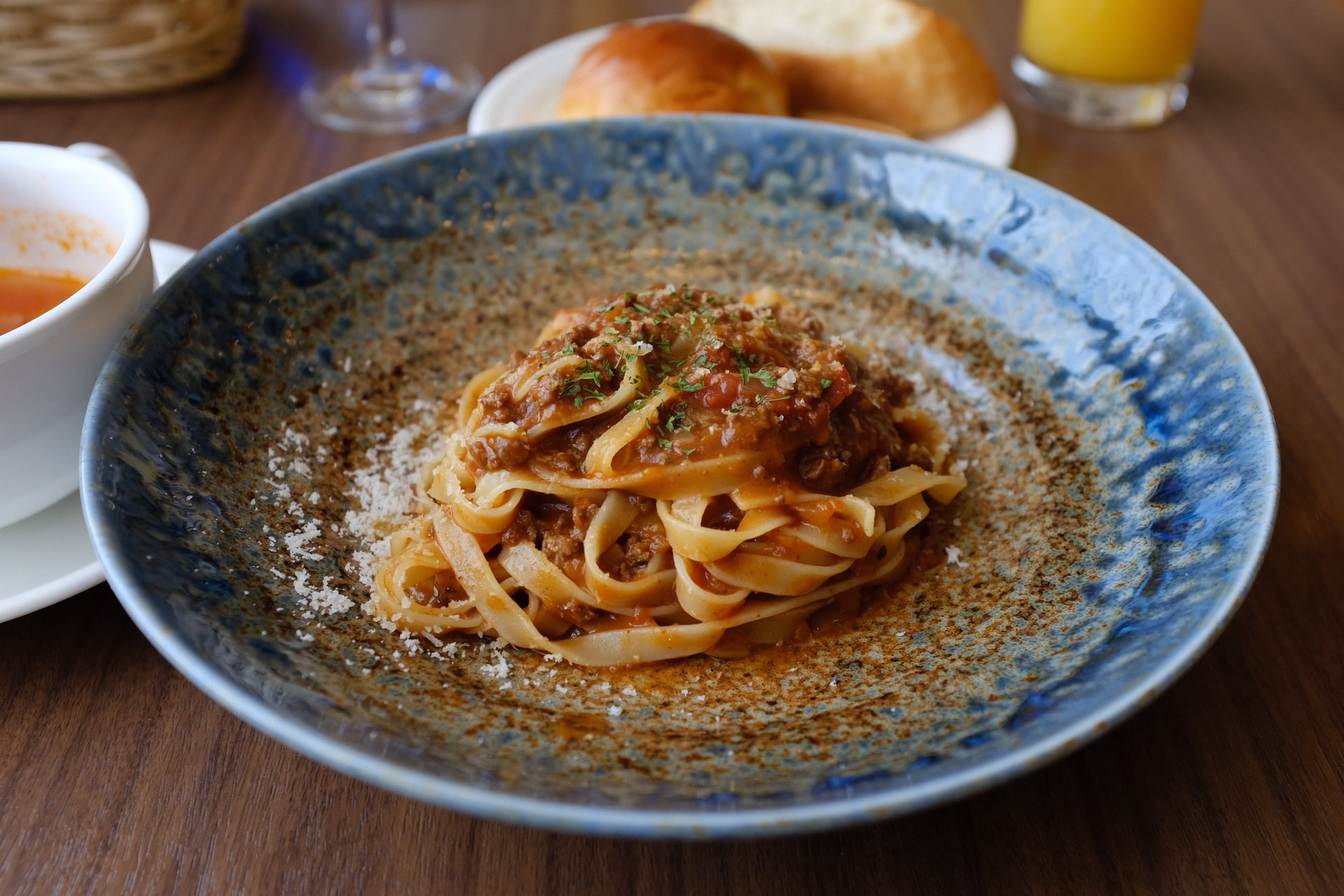 So, we consider these restaurants to be the best ones in London Bridge. They are authentic, trendy, and cozy! If you want to spend a nice evening around London Bridge, these restaurants are an excellent choice.