Top 5 Things to do During a Weekend in Houston
Posted by Questo Team
Houston is the most famous city in the U.S for a weekend trip with your family or friends. It is a historic town near the Gulf of Mexico and a perfect place for a weekend getaway, thanks to hundreds of tourist attractions and food spots.
In addition, Houston is home to a wide range of exciting sights and a wealth of activities, attracting families, outdoor enthusiasts, food lovers, and art/shopping lovers. In simple words, Houston offers something to everyone visiting Texas.
You can explore the Holocaust Museum, the impressive and massive Galleria, and many other places. So, what to do during a weekend in Houston? Here is a list of the top five things to enjoy in Houston during a weekend. Read on!
#5 Visit the Hermann Park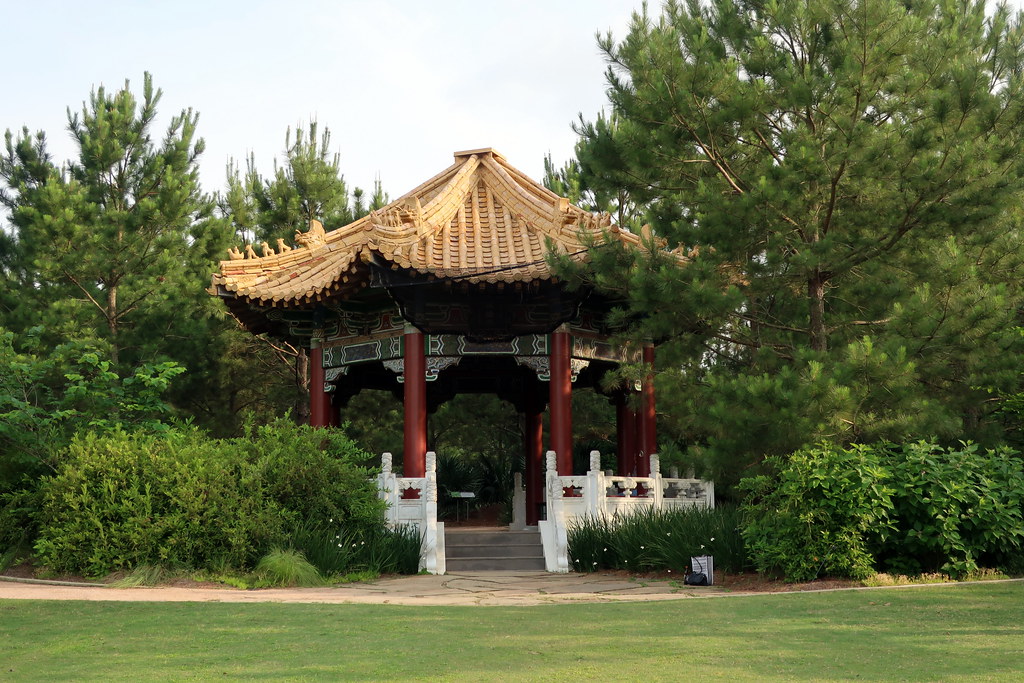 Do you want to enjoy Houston like a local and make the most of your trip to this beautiful city? If yes, we recommend visiting Houston's Hermann Park, a 445-acre lush green space that borders different neighborhoods, local institutions, attractions, and universities.
There are plenty of lush green spaces and services appealing to people of all ages. Hermann Park is the epitome of eco-tourism in Texas. Besides, families can enjoy gardens, lakes, picnic areas, pavilions, playgrounds, a golf course, pedal boats, walking trails, and a railroad ride for children.
Hermann Park is home to the world-renowned Houston Zoo with numerous animal species. In addition to the zoo, you can spend quality time with your loved ones at the Miller Outdoor Theatre and McGovern Centennial Gardens. Remember, these are the most famous spots in Hermann Park.
Similarly, the McGovern Gardens cover more than eight acres, featuring more than 50 species of trees, plants, and flowers. The lush greenery and the rose garden create a perfect atmosphere for families and friends to relax and unwind. Don't forget to enjoy performance art, plays, movies, musical performances, and cultural presentations in the Miller Outdoor Theatre.
#4 Enjoy at Buffalo Bayou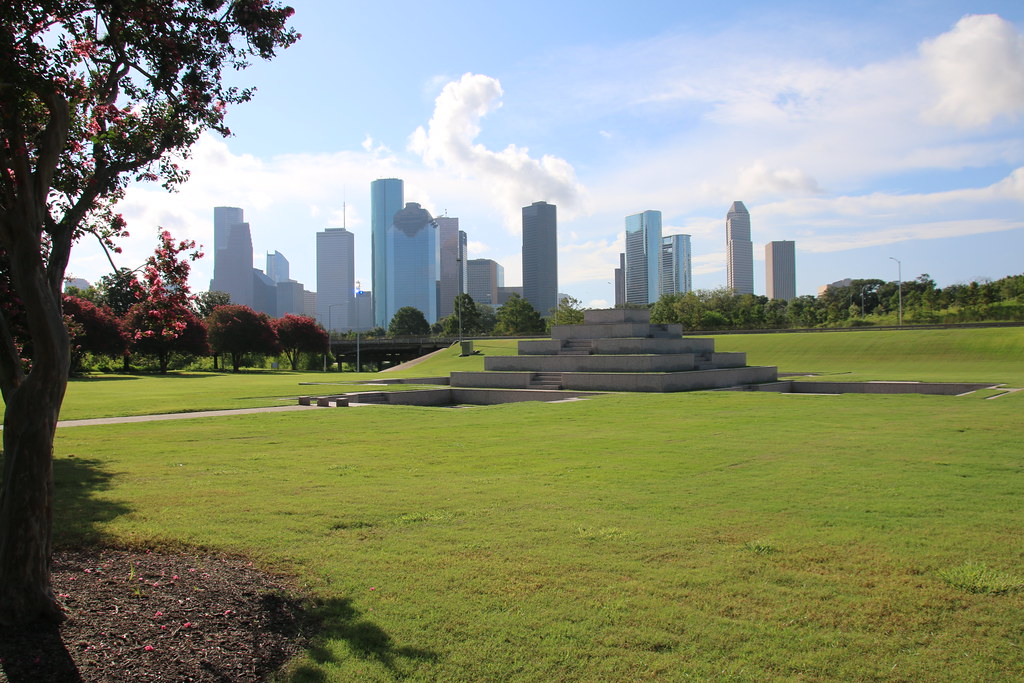 Many tourists have misconceptions about the Buffalo Bayou, thinking it is a park or zoo. However, Buffalo Bayou is a 52-mile waterway, starting in Katy, Texas, ending in the beautiful Houston River Oaks area. Locals and tourists experience the 10-mile stretch from the Buffalo Bayou Park through the Port of Houston Basin to Shepherd Drive.
So, it is a perfect outdoor attraction, allowing people of all ages to enjoy natural views and spend quality time together. There are numerous attractions within the 160-acre Bayou Park. For instance, children and teenagers can participate in various activities, including skateboarding, picnic pavilion, eco-playground, a dog park, Houston Police Officers' Memorial, and a tributary.
Moreover, the Park is home to the most beautiful and exciting restored elements, including the Water Works building, featuring a 4-acre water system. It has become a famous outdoor attraction for cultural events, festivals, performance art, and food trucks to eat delicious food.
The best thing about Buffalo Bayou is renting bikes and using public restrooms. The on-site restaurants and cafes offer delectable food and delicious drinks, thanks to the diverse menus that attract people of all ages.
#3 Explore the Houston Murals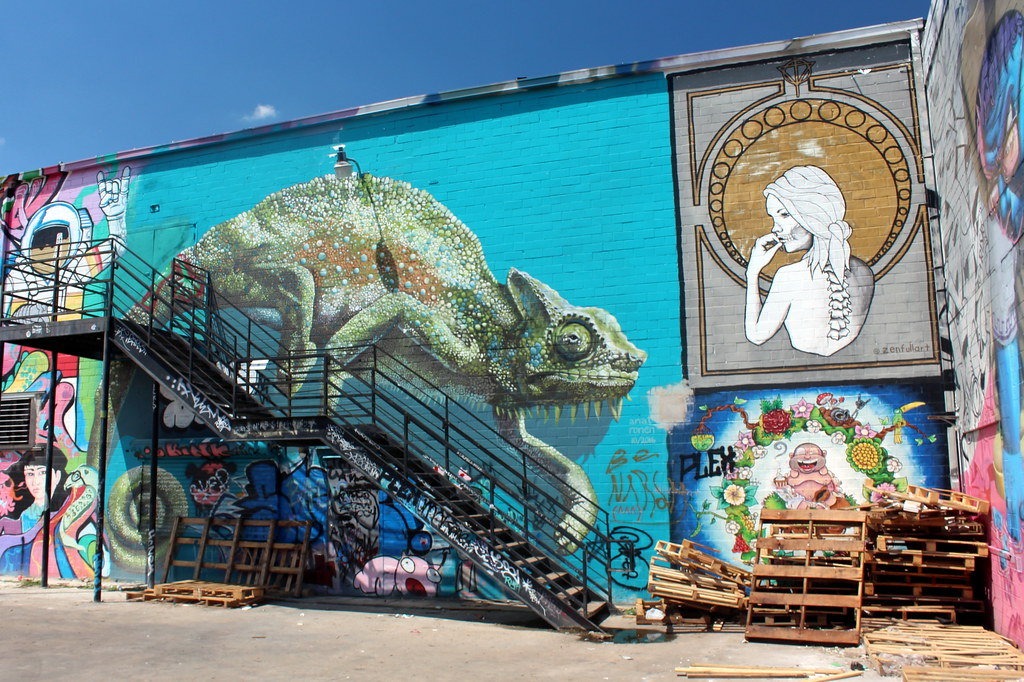 Exploring the Houston Murals is an excellent opportunity to relish the street art and enjoy the vibrant mural collections. You can find these murals splashed on the walls of restaurants, boutiques, yoga studios, movie theatres, and parking lots. In fact, there are murals to explore throughout the city.
These are public pieces with unique art and diversity, showcasing the culture and lifestyle of people living in Houston. Remember, murals vary from simple to intricate to more vibrant and colorful pieces, featuring monochromatic and conveying messages, including political, social, and communal phrases.
Different artists, including locals and international, paint murals in Houston. The best way to explore murals in this mesmerizing city is to participate in the yearly HUE Mural Festival. That way, you can spend quality time and create memorable experiences.
#2 Create Memories at Cockrell Butterfly Center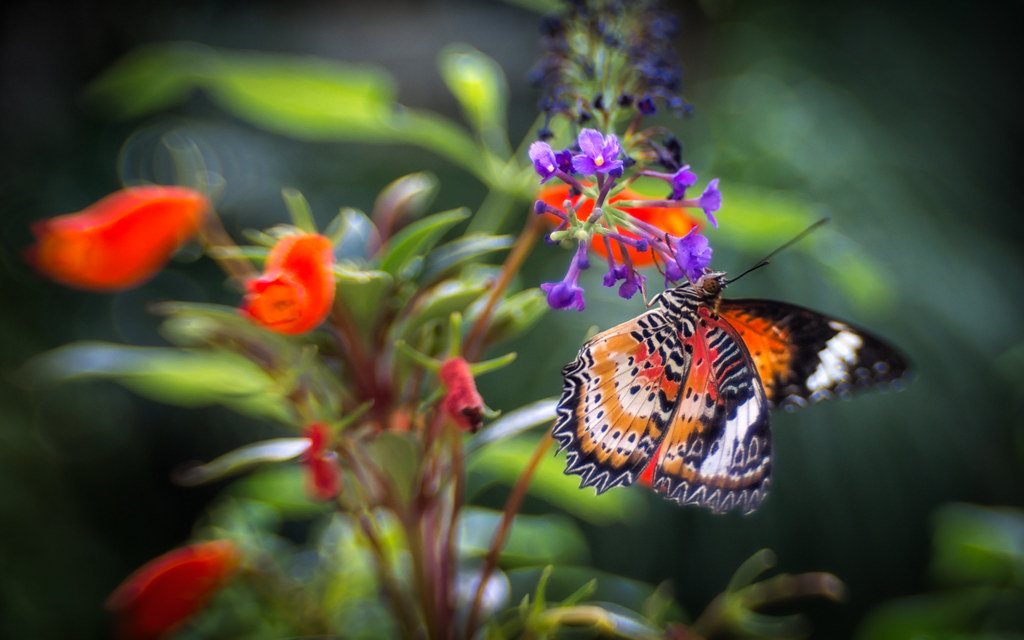 Cockrell Butterfly Center is an integral part of the Natural Science Museum in Houston. It is one of the most widely visited tourist attractions in Houston, housing hundreds of species of insects, including exotic butterflies, hissing cockroaches, and praying mantises.
Visit the Rainforest Conservatory in the Natural Science Museum to see the butterflies. The Conservatory is a three-story glass structure with a safe enclosure and has one 50-foot waterfall.
You can also explore the large-sized models and interactive exhibits in the center's Brown Hall of Entomology. Ensure you capture photos and create memories of the exclusive visit to the Cockrell Butterfly Center in Houston. It is a perfect place for kids to have fun with butterflies.
#1 Relax at Gerald D. Hines Waterwall Park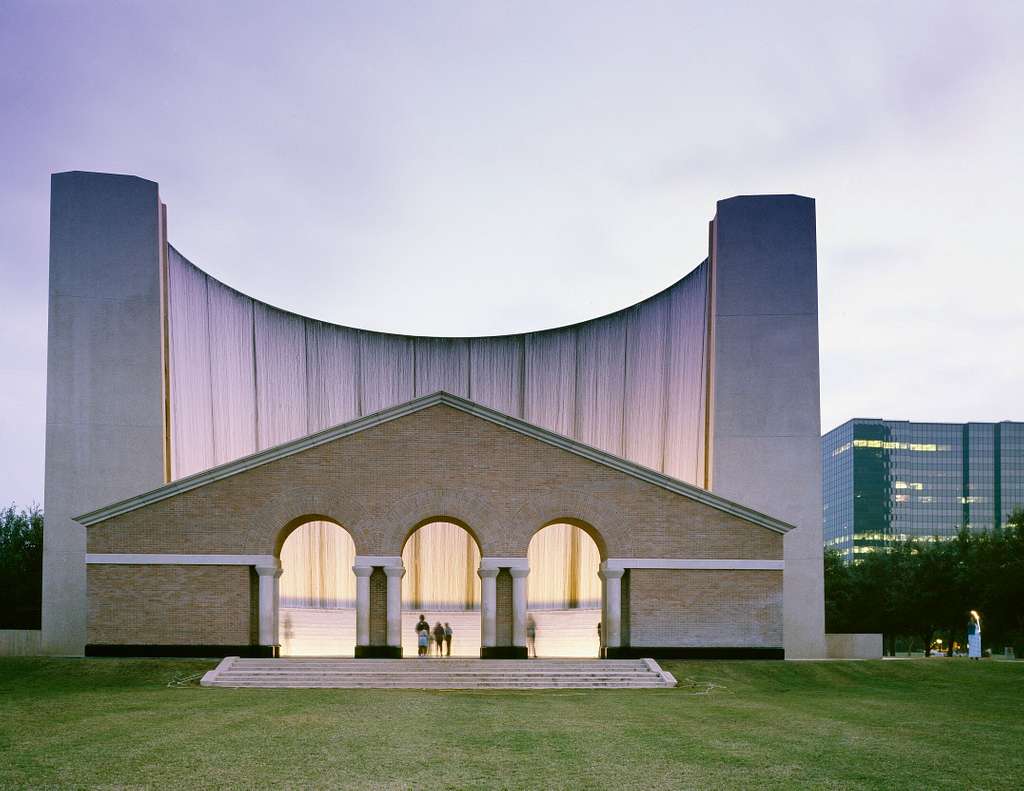 Houston is a big city with numerous neighborhoods and recreational areas. When you visit the Uptown Neighborhood, don't forget to visit the Gerald D. Hines Waterfall Park, a perfect place to unwind, relax, and enjoy with your family or friends. The waterfall is 64 feet tall with an ultramodern design, pouring out about 11,000 gallons of recycled water every minute.
Thus, visiting this place and enjoying the waterfall views creates a spectacular backdrop for photography lovers. Most people visit this place to avoid the outdoor summer heat. For instance, you can soak in the fountain's spray and relax.
So, if you have time, make sure you add this place to your bucket list. Once you have visited the D. Hines Waterfall Park, you will want to come back again and again and recommend your loved ones/friends/relatives to visit the place and behold the impressive site.
The Park also has beautiful spaces for kids to picnic or play with their friends. The only thing we don't like about D. Hines Waterfall Park is the small parking facility crowded with cars.
Final Words
Houston is a beautiful city and is widely visited by tourists throughout the year, offering something to everyone. If you want to experience mesmerizing sights with your family and create memories, use Questo, an advanced, cutting-edge app that lets you explore new places. Good Luck!