Top 5 Best Restaurants in Rome - Picks for Your Dinner in Rome
Posted on Nov 24, 2021 by Rick Wilder
Even those of us who haven't been to Rome will know all about Italy's obsession with fresh, hearty, quality food. In an ideal world, if you were to drop a pin on a map of Rome, there's a likely chance that you'd enjoy the restaurant it lands near; but therein reveals a larger problem: where are the best restaurants in Rome, then? And how would you go about selecting somewhere for dinner in Rome?
Everyone's establishing themselves as the 'best restaurants in Rome' these days. With Rome being a major travel destination and with the standard of expectations being set so high already, prices have soared and tourist traps are popping up as commonly as chocolate shops in Belgium.
This adds yet another chore to tourists and locals looking for hidden gems in an oversaturated market. Not to worry, though! In this article, we've compiled a hearty up-to-date list of one-of-a-kind restaurants, niche hidden gems, and the all-round best places for dinner in Rome.
5. Osteria Bonelli - A Local Roman Gem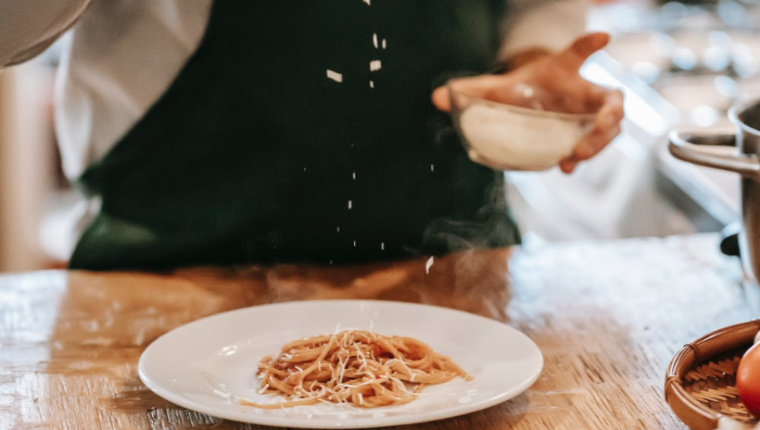 Starting out with the crème de la crème of local authentic Roman cuisine, we have Osteria Bonelli.
This tucked-away restaurant has been locals' go-to for dinner in Rome for years, though tales of its food and atmosphere seem to have only just reached the ears of adventurous tourists.
From succulent roast pork and wild boar ragu to fresh sausages in a special tomato sauce or delicious vegetarian dishes, this is without a doubt one of the best restaurants in Rome. The overall feel is informal and relaxed, owing its existence to a humble former greengrocer and his family. Perhaps, for this reason, it's competitively priced and well worth the trip. Read more about Osteria Bonelli here.
4. Bistrot64 - Michelin-Starred Dinners on a Budget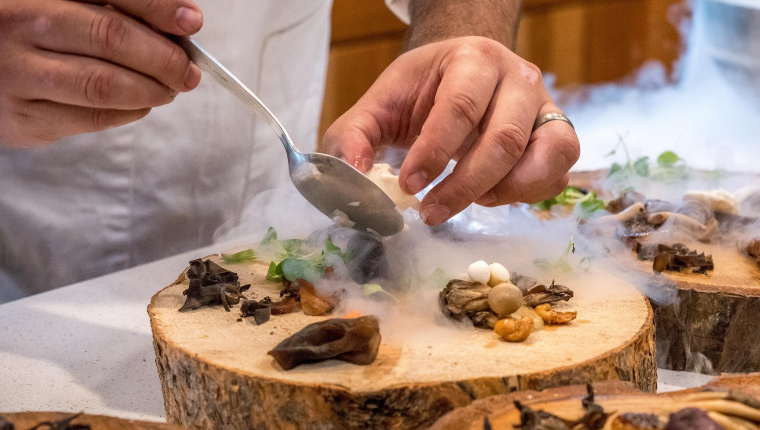 Next, we have something that goes against Roman custom, but bear with us! It's by far one of the top restaurants in Rome, and that should be acknowledged. Bistrot64, as "the cheapest Michelin-starred restaurant in Rome," offers a set menu of five delectable meals for just 50 euros.
Kotaro Noda, the restaurant's Japanese chef, has dedicated his culinary career to developing traditional and innovative variations on Roman food. If you're wondering where to have supper in Rome, plan a course (or five) for a culinary adventure! Make sure to book a table at Bistrot64 in advance as there are many hungry tourists and locals out there!
3. Pierluigi - Celebrity Hotspot of Italy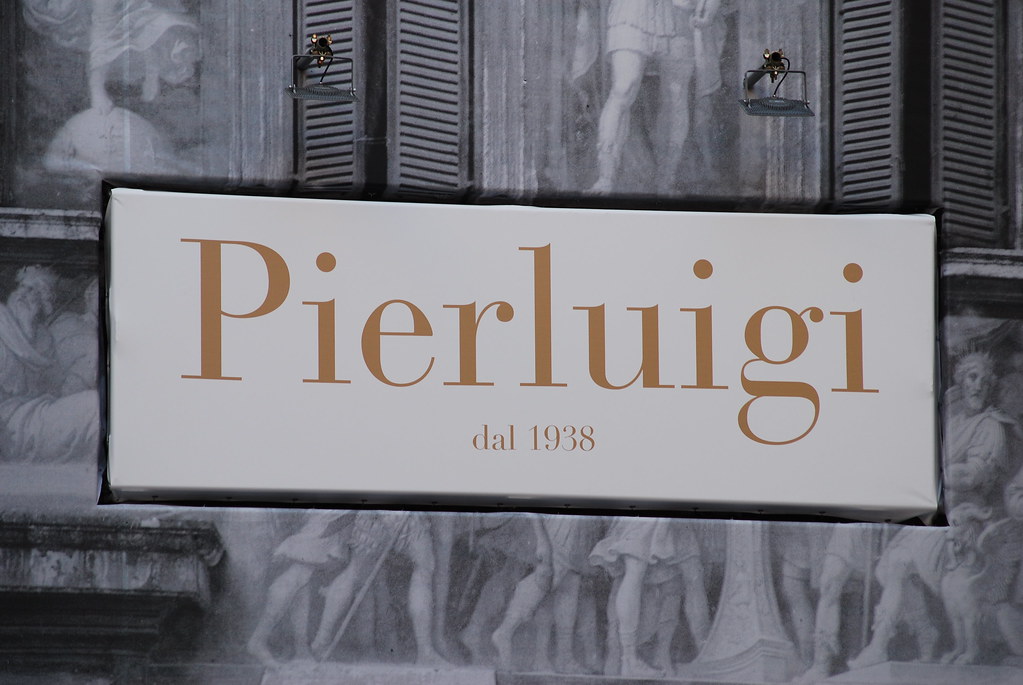 Of course, if you're just visiting or passing through, the savvy inner-traveller within you will wrack your brains (and the internet) for the best restaurants in Rome by reading articles such as this one. You needn't be so meticulous about finding top-quality dinner in Rome if a budget isn't restricting you, however. Although low to mid-budget restaurants are too numerous for you to "go in blind", those with larger price tags don't survive for long without a hefty reputation to boot.
In this case, perhaps you could let a celebrity palate guide you to your dinner in Rome! From Obama to Hillary Clinton and even Mark Zuckerberg, Pierluigi is a go-to for A-List celebs and the prices aren't as expensive as you might think! Browse the menu and choose your dinner! With an emphasis on fresh ingredients and gold standard local seafood, we couldn't NOT include Pierluigi in our list of best restaurants in Rome.
2. Cups - 5* Streetfood
'Cups,' a little food stall in Testaccio Market maintained by a Michelin-starred chef, is a hidden gem you may not have heard about. According to the chef, 'markets in Rome are not being explored as much as they should-' and so she took the plunge herself, putting up her own twists on Italian cuisine, limited only by her imagination.
Since then, Cups has restored life to a once-wilting marketplace, and tourists are catching on. If you're looking for one of the quickest, competitively priced and arguably best places to eat dinner in Rome, don't rule out street food and, most importantly: don't rule out Cups!
1. Cesare al Casaletto - Where to eat in Roma? Here!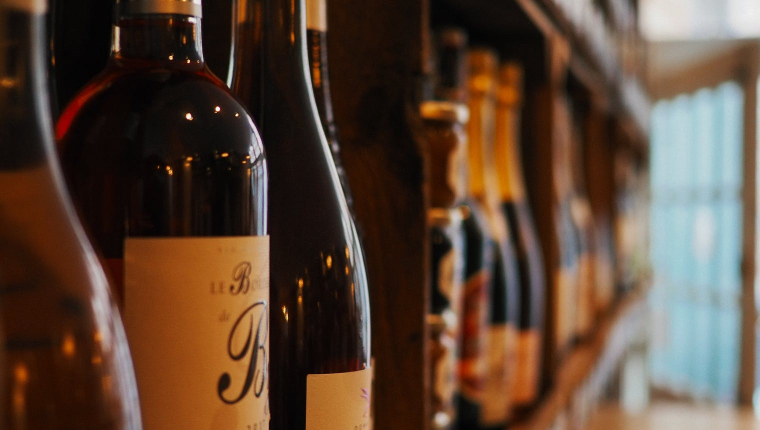 At the end of the day, between budget and high-brow, between modern and traditional, there's a Goldilocks zone where a select few operate - often going under the radars of would-be customers through no fault of their own. There's no doubt that Trattoria Da Cesare al Casaletto, even taking into account its not-so-accessible status from a travel perspective, still takes the crowning title of the best restaurants in Rome.
As we've already established, dinner in Rome is its own valley of possibilities. You may find yourself being pulled in all directions in your own journey to find the best places to eat in Rome, but stick with us and try Cesare al Casaletto at the very least. A husband and wife duo run the place like a well-oiled machine and the wine selection is top notch (locally sourced and affordable). We recommend the fried gnocchi served with cacio e pepe sauce!
That just about rounds up our Top 5 list of Best Restaurants in Rome! Go ahead and take our advice on your next trip to Italy's capital. After all: when in Rome, you should do as the Questo team does! Feel free to return to this article in case you ever need to jog your memory of our top places to eat in Rome! And while you're there, try a city exploration game in Rome before dinner!