Top 15 Flea Markets in the Netherlands
Posted by Aaron
No one does markets quite like the Dutch. If that isn't already a saying, it should be. With dozens on offer in every city, the Netherlands is famous for the unique character and culture of its markets. From the streets of Maastricht to the massive Antiekcentrum ('the antique centre'), visitors each year discover what makes this beautiful country the best choice when it comes to grabbing a bargain.
To help you get started, we've put together a top 10 list of the most vibrant and unique flea markets to visit in the Netherlands.
IJ-Hallen, Amsterdam
This 750-stall flea market is held just once a month, but it is always the star attraction. Visitors from all over Europe travel to Amsterdam to experience the atmosphere and culture of IJ-Hallen – or simply to do a bit of treasure-hunting.
If you don't mind large crowds, this market is the perfect choice for anyone hoping to lose themselves in hours of shopping. Across the sea of stalls, visitors can find everything from vintage clothes and old books to antique furniture and retro collectibles. All under one roof!
Part of what makes this market so unique is its rule of having only private vendors, meaning you won't find much of this stuff sold anywhere else.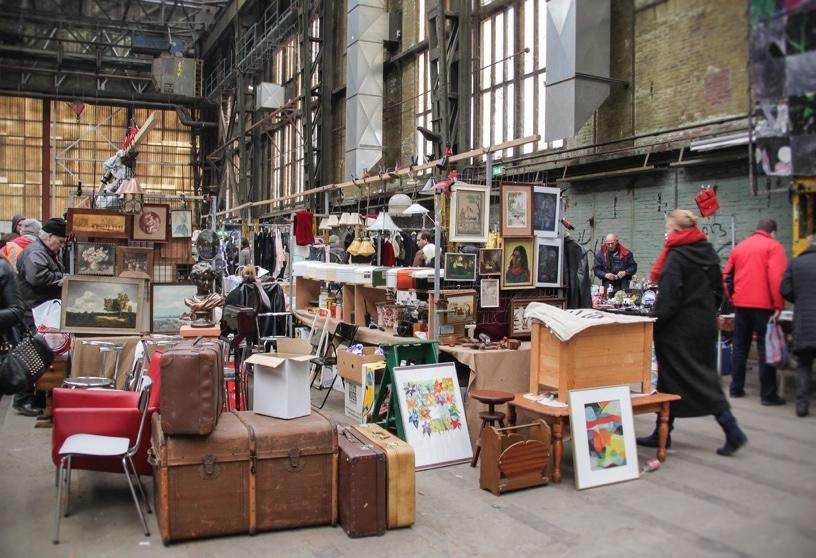 Credit: Kotomi_
Van Leest Antiques, Utrecht
As flea markets go, Van Leest Antiques is more niche than most, with a range of old scientific and medical instruments. That said, you don't need to be a scientist to enjoy a walking tour of this unique market. With so many weird and wonderful items on display, you can always treat it like a museum – except you can buy everything on display!
If you fancy adding a unique item to your home, a trip to Van Leest Antiques is a must. Any one of the many treasures on offer is a guaranteed conversation starter back home. Be sure to check this place out for yourself on your next walking tour of Utrecht.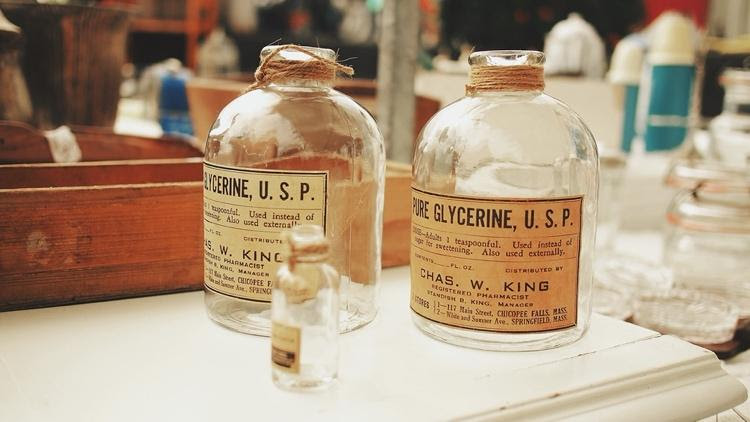 Antiekcentrum, Amsterdam
Recognised as the largest indoor antiques' market in all of the Netherlands, the Antiekcentrum (translating to 'the antique centre') has so much to offer across its 1750 square metres.
Though at first it might look uninviting from the outside, the Antiekcentrum is a treasure trove for lovers of all things antique and anyone looking to pick up a unique souvenir for their trip. Step inside to discover its 72 stalls, which sell everything from antique furniture and vintage jewellery to war memorabilia.
Despite its size, the market provides a homely and inviting feel, making it one of the best flea markets to visit in the Netherlands. If you're in need of a break from the busy market, a café at the centre offers visitors a place to relax.
Credit: Kotomi_
Saturday Flea Market, Maastricht
Being one of the oldest cities in the Netherlands, Maastricht has a rich history and is famous for its world-leading university. On the other hand, what attracts so many visitors each year are the incredible markets. For years, Maastricht has hosted a different market almost every day of the week. These cater to a range of interests, from high-end antiques to local hand-crafted products.
Perhaps the highlight attraction – and our personal favourite – is the Saturday Flea Market. Hosted once a week, this market is sure to have something to grab your attention. You'll find all types wandering the many stalls, from avid collectors to casual browsers. On Saturday each week, the street of Stationsstraat goes from busy with cars to busy with people and the inviting sounds of market life.
There's plenty to explore on a walking tour of Maastricht's Saturday Flea Market, so be prepared to spend the day there. If you get tired, you can always rest at one of the many cafés lining the nearby streets.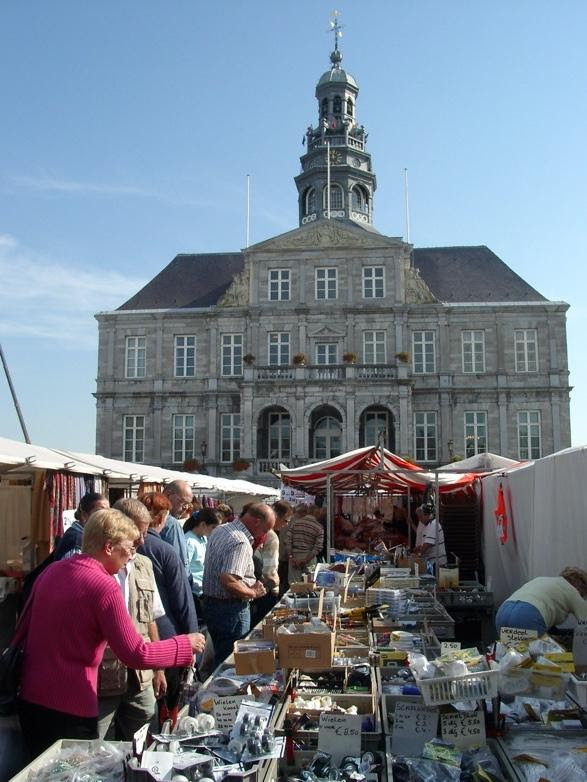 Credit: Alexandra Benotzer
WonderWood, Amsterdam
As the name might suggest, this unique market is dedicated to all things made of wood. It has a plethora of vintage chairs and other antique wooden collectibles up for grabs. Whatever your budget, there will be something to interest you. Visitors can find everything from small €1 trinkets to more expensive, high-end furniture, as well as art pieces you'd expect to find in a museum.
If this piques your interest, drop by on your next walking tour of Amsterdam and discover what makes WonderWood one of the best flea markets to visit in the Netherlands.
Antiekmarkt, Delft
Situated in the idyllic city of Delft is the weekly market of Antiekmarkt. Every Saturday, this relatively quiet pottery-making city transforms the banks of its canals into one of the most beautiful flea markets to visit in the Netherlands.
This market might not be as well-known as its neighbours found in Amsterdam or Rotterdam, but that's part of its unspoilt charm. With bargains at every stall, Antiekmarkt isn't one to miss for anyone on the hunt for great second-hand items at a low price.
With a farmers' market right next door, the Antiekmarkt market is always filled with sounds of music and other live shows.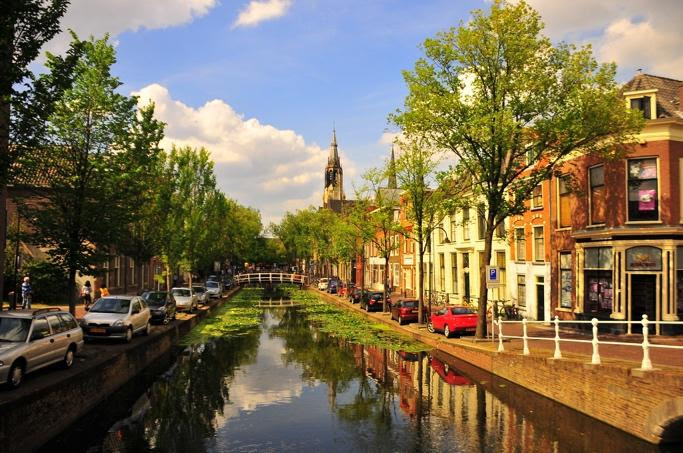 Credit: Juan Rubiano
De Weldaad Antiek & Woondecoraties, Amsterdam
Tucked away in a beautiful canal house, the modestly-sized De Weldaad Antiek & Woondecoraties isn't one to miss on your next trip to Amsterdam. The market specialises in more delicate wares; crystal chandeliers, decorative glassware and Delft blue porcelain are commonly seen here. Visitors can also pick up antique furniture sourced from across the Netherlands and from nearby Hungary, France and Slovakia.
Whether you're a collector or are simply looking for a cosy corner of Amsterdam to explore, this market is one you need to visit.
Vrijmarkt, across the country
For one day in April, the market of Vrijmarkt comes alive as one of the country's most talked about attractions. Hosted on the national holiday of King's Day (April 27), thousands of people from all over get out to celebrate the day with one country-wide flea market. You can find anything on sale, with everyone using the day as a way to clear their house of things they no longer need. With the country built on trade, Vrijmarkt is a great expression of Dutch culture – so expect to haggle!
In true holiday spirit, King's Day is the only day of the year when vendors don't need a permit to sell on the street, which is why it's always so packed. In Amsterdam alone, some 3,500 exhibitors can be seen lining the streets and filling the parks to sell their wares. For anyone looking to grab a bargain, Vrijmarkt is one of the best flea markets to visit in the Netherlands.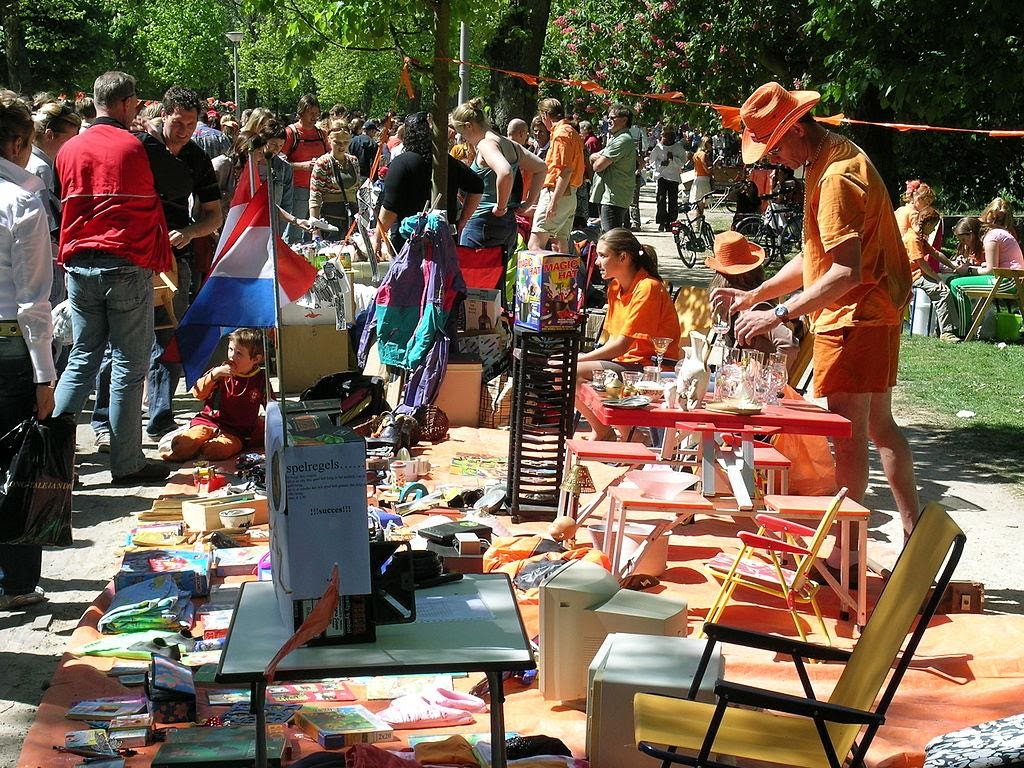 Credit: DirkvdM
Waterlooplein Markt, Amsterdam
Located in the capital city of Amsterdam, the outdoor market of Waterlooplein is not only the oldest one in the city, but in all of the Netherlands. Established in the late 1800s, the market is hosted 6 days a week and boasts an impressive 300 stalls. As well as other bits and pieces, Waterlooplein Markt is great for second-hand clothing and antiques.
Despite being the oldest market around, it has become associated with youth culture in recent years. These days, it's a great spot to pick up trendy clothes, electronics and various other useful trinkets. Plan a walking tour of this iconic market and pick through the mountains of interesting items to find yourself a bargain.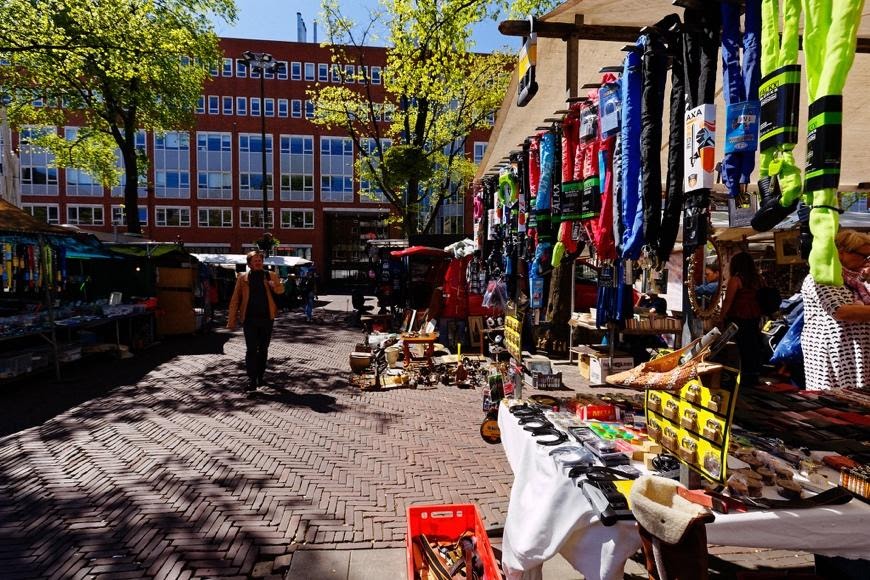 Credit: Tuomo Lindfors
Amsterdam Antiquarian Fair, Amsterdam
For any book-lovers out there, the Amsterdam Antiquarian Fair is the place to be. Attracting people from all over, this annual market has taken place in the heart of the city every year since 1965. And every year, it continues to offer a wide selection of collectibles that you won't find anywhere else.
But it's not just books on offer, though they are the main attraction. Visitors can also find old maps, atlases, first editions, manuscripts and much more. Basically, everything written down can be found here.
If all you plan to do is browse, that's fine too. The market has a uniquely relaxed and welcoming feel to it, inviting visitors to stay and enjoy the atmosphere. What's more, it's free to enter! Though we have no doubt you'll find something inside to make you reach for your wallet.
The market is open most Sundays, so why not check it out on your next trip to Amsterdam?
Planning a trip any time soon? Discover the best way to explore a city on one of our city walking tours. Wander the streets at your own pace, uncover hidden gems and discover the best flea markets to visit in the Netherlands.