Things to do in the Snow in New York City
Posted by Questo Team
Although New York City attracts millions of people throughout the year, wintertime is truly magical and mesmerizing. When there is snow in New York City, Christmas lights go up, the holiday mood spruces up, and New Year's dreams take over.
Winter in New York City is cold and ruthless. However, everyone makes themselves ready to relish the reward of festive events and fun activities. That's why New York's winter months are the most magical moments of the year.
Everyone, including locals and tourists, enjoys the snow in New York City. There are plenty of places to see and things to do in the snow in New York City. Today's article will give you some tips to get the most out of your winter vacations. Read on!
#1 Enjoy Ice Skating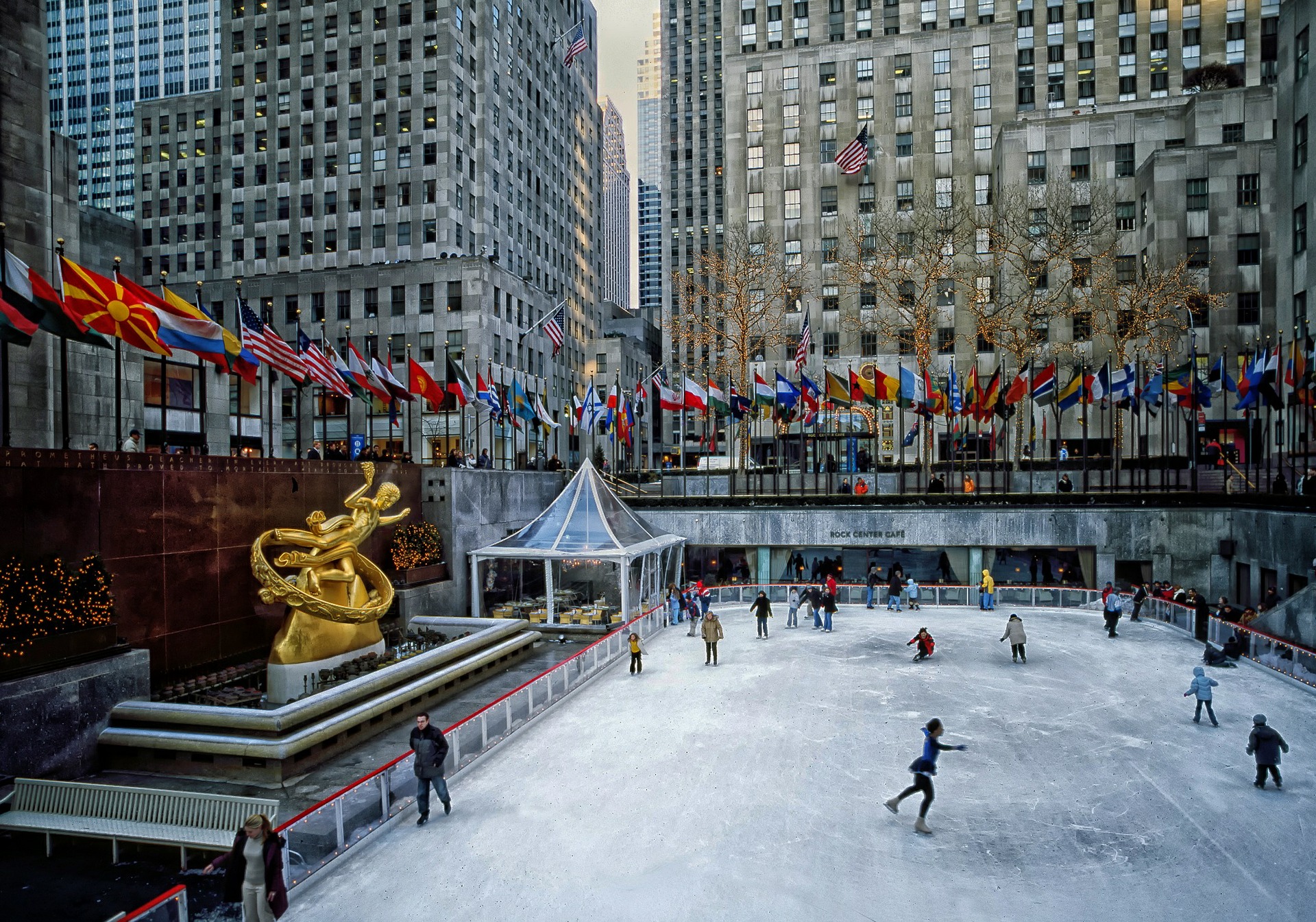 Ice-skating is a fun activity that allows you to spend quality time relishing adventurously daring activities and improving your overall health and well-being. So, if you have gained weight due to holiday goodies and want to exercise to shed those extra pounds, we recommend ice-skating to get the job done.
The Rink at Bryant Park is the best place to start this daring activity. The rink opens in late October and closes in late January. You can access the Rink at Bryant Park from 11:00 AM to 8:00 PM from Monday to Friday and from 10:00 AM to 8:00 PM on Saturday and Sunday.
The good news is that you can get admission without spending a penny. However, you have to bring your own gear or rent a pair of skating shoes, a helmet, and a skate sharpener. The place offers free lockers to store your stuff.
You can also participate in affordable group lessons to learn skating. The program is beneficial for people of all ages and skill levels. Besides, there are numerous other ice skating rinks in New York City to enjoy this daring activity.
These include the Winterland Rink at Pier 17, the Wollman Rink in Central Park, and the Rink at the Rockefeller Center. You will see many people enjoying ice-skating at the Rumsey Playfield in Central Park.
The park also offers a free festival with a wide range of fun activities for locals and tourists, including sledding, curling, snowshoeing, puppet making, ice bowling. The best thing about this place is that all equipment rentals are free, and you only have to show up with your ID or passport.
#2 Visit the Holiday Markets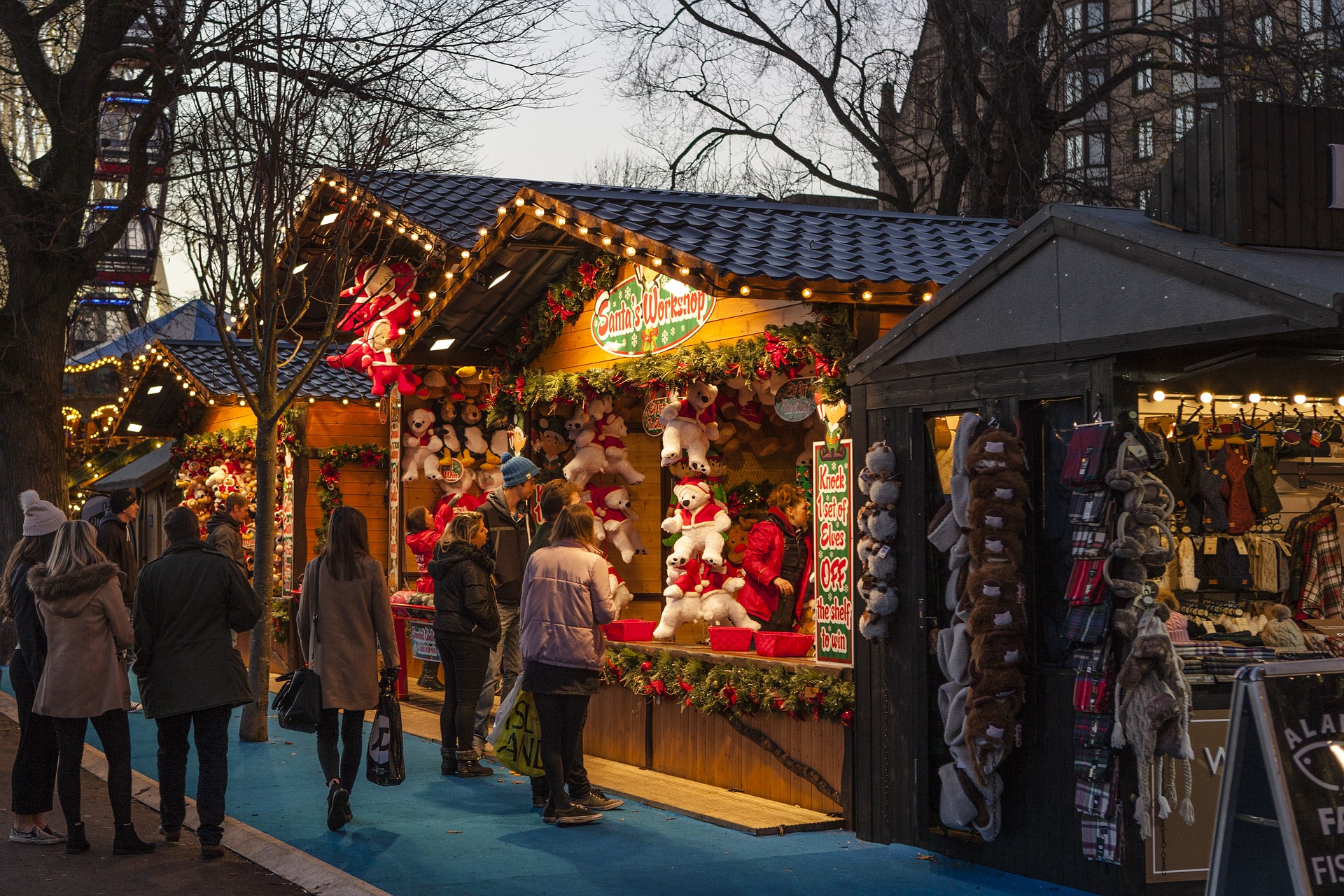 In New York City, hundreds of people visit the holiday markets to buy warm clothes, holiday items, arts and crafts, jewelry, beanies, pants, and enjoy delectable street food to satisfy their taste buds.
The Grand Central Terminal Market, Columbus Circle Holiday Market, Bank of America Winter Village, and Union Square Holiday Market are the most popular and crowded areas in New York. Thousands of people shop for their favorite items and buy gifts for their loved ones.
#3 The Ball Drop at Times Square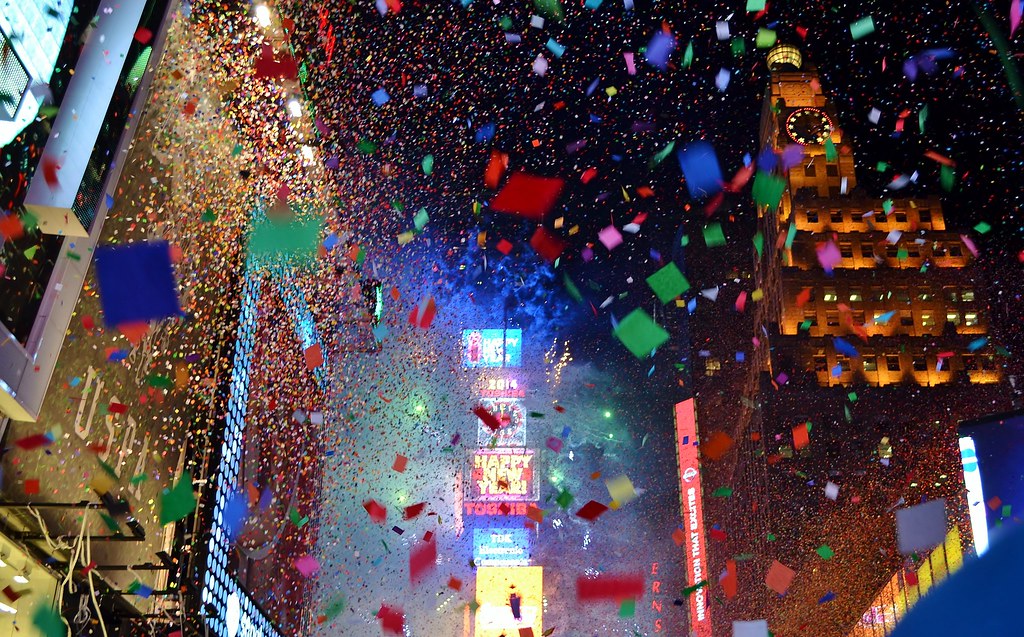 Another thing to do in New York City is watching the ball drop at Times Square. It is a beautiful place with bright lights, honking horns, crowds of people, Broadway marquis, and street performers. All this translates to a vibrant and energetic atmosphere.
Nothing is more enjoyable than watching the ball drop at Times Square in the Big Apple, especially when there is snow in New York City. December 31 is a special day, making people come out of their homes, head to Times Square, and wait for the New Year Eve ball drop. Although this is a free activity, make sure you get to the area early to occupy a space for the best view.
There are numerous viewing areas to watch the ball drop at Times Square. However, some of the best are between West 43rd and West 50 streets on Broadway. Likewise, Seventh Avenue and West 59th Street are also the best viewing areas to enjoy the ball drop with your family and friends.
#4 Ride Horse-Carriages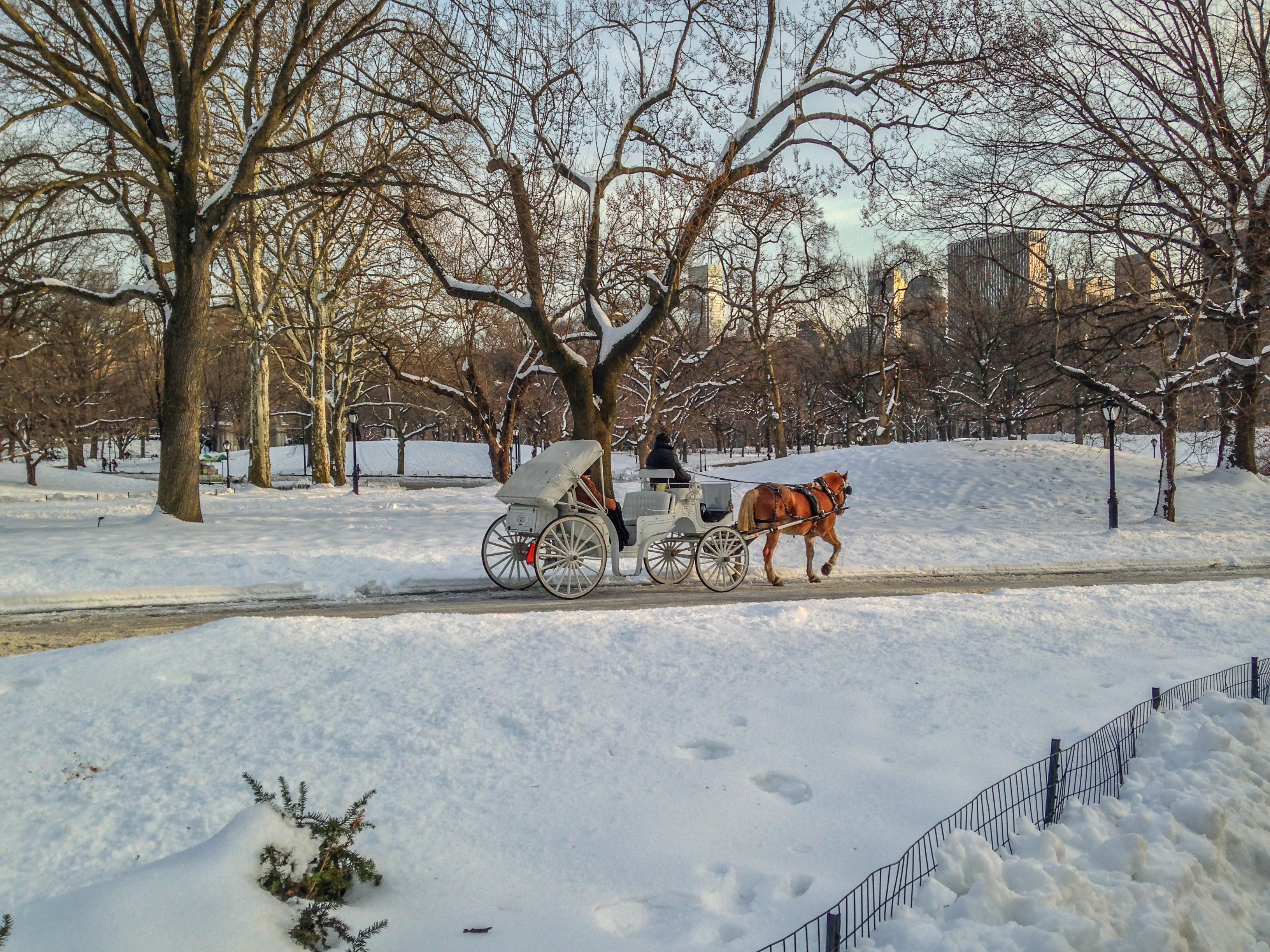 New York City, also known as the Big Apple, is famous for horse carriages. The activity attracts thousands of people in the snow in New York. Horse carriages showcase a symbolic value of the bygone era when there were no public transportation facilities like buses, cars, and trains.
Although you can find horse carriages in New York all year round, the real fun is riding a carriage in the snow. Grand Army Plaza, Seventh Avenue Entrance, and the Sixth Avenue at the north side of Central Park are the best pickup zones.
In addition, each horse carriage accommodates up to four people. The price for a short 15 to 20 minutes ride is between $50 and $70. Likewise, the price for a longer 50 to 60 minutes ride is between $150 and $200 per carriage. Riding a horse carriage is an excellent way to explore New York's Central Park, especially when it is covered in the snow.
#5 Satisfy your Sweet Tooth with Hot Chocolate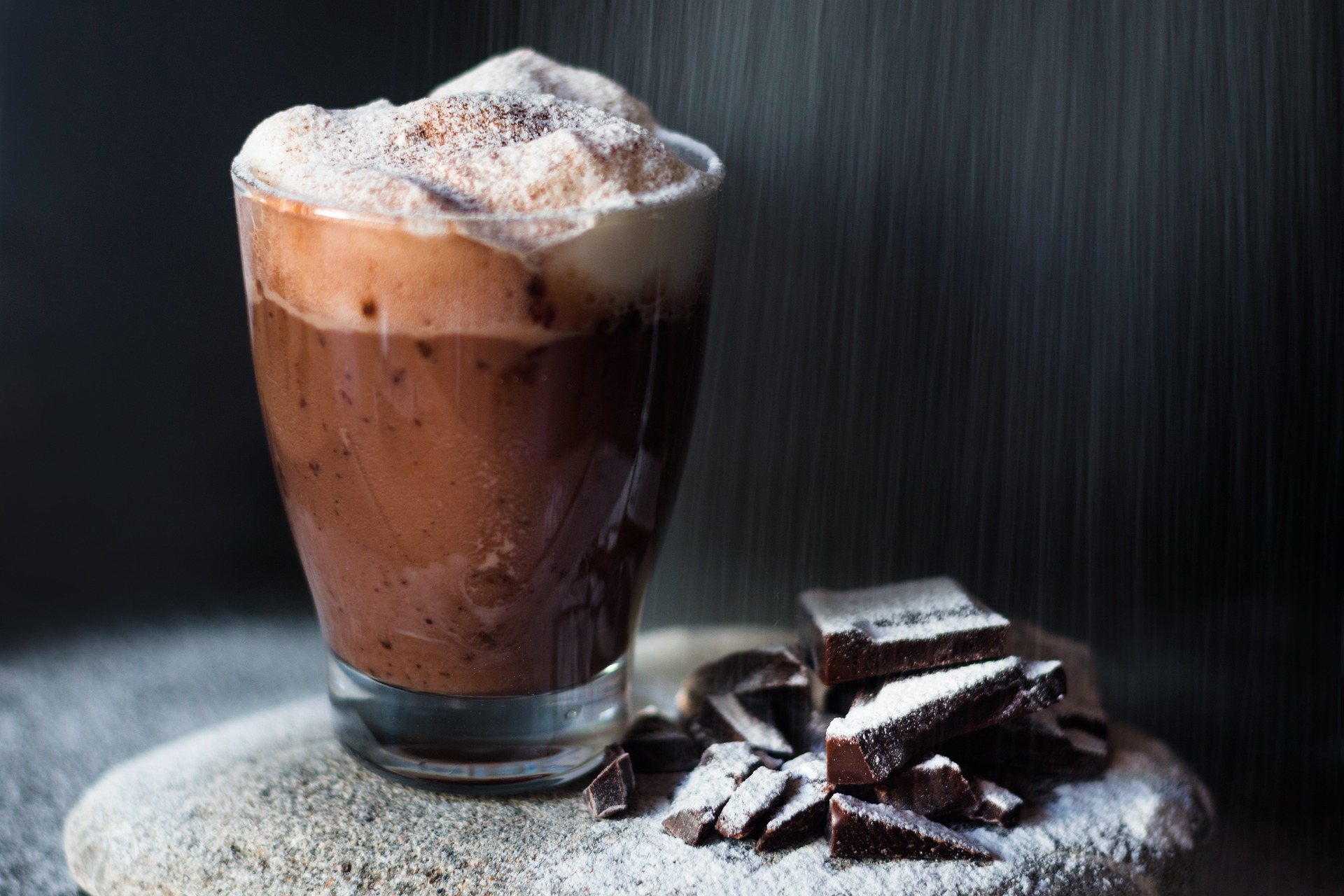 Research shows that hot chocolate improves cardiovascular health, boosts neuronal functions, provides the body with essential antioxidants, lowers blood pressure levels, elevates mood, and supports weight loss.
There is nothing better than sipping hot chocolate during snow in New York City. You will love sipping hot chocolate when roaming through the busy streets of Big Apple. We recommend eating hot chocolate when relishing the stunning and sweeping views of Times Square, Brooklyn Bridge, Empire State Building, etc.
Undoubtedly, this creates a one-of-a-kind and memorable experience. You will remember New York's hot chocolate for years to come. There are plenty of places to buy delicious hot chocolate in the Big Apple. However, we recommend the rooftop bar on 230 and 5th Avenue, famous for chocolate and alcoholic drinks.
You can warm up in front of electric heaters and snuggle under flannel blankets. Dominique Ansel Bakery, the Serendipity, and Max Brenner Chocolate Bar are other places to buy quality and delectable hot chocolate and satisfy your sweet tooth.
Final Words
New York is a true wonderland during the winter season. According to Questo, a reputable city exploration app, during snow in New York City is a perfect time for families, friends, romantic couples, and others to do many things and create memories. Download Questo App for Android or IOS and engage yourself in endless entertainment. We recommend trying out our walking tours in New York City for a unique experience for locals and travelers.