Things To Do in Seattle at Night
Posted on Jun 24, 2022 by Questo Team
As the largest city in Washington State, Seattle is such a big and diverse place that you could live here four lifetimes and not experience all the amazing things that this city has to offer.
Seattle is a beautiful city at any time of the day, but when nighttime comes the city's thriving energy awakens, and that can be the best time to experience the most unique activities and events that Seattle has to offer.
Here are our recommendations for the most fun things to do in Seattle at night:
Your trip to Seattle will not be complete without a trip to the iconic Space Needle, a 605-ft.-tall spire at the Seattle Center, with an observation deck & a rotating restaurant.
The views will give you a clear idea about the locations of specific landmarks in the city.
See incredible night views of the Olympic Range mountains, Mount Rainier, and Lake Union. Interpretative displays can be zoomed in by using high-powered telescopes, letting you identify major activities and locations in the Seattle area.
The Space Needle is open daily until 7 pm.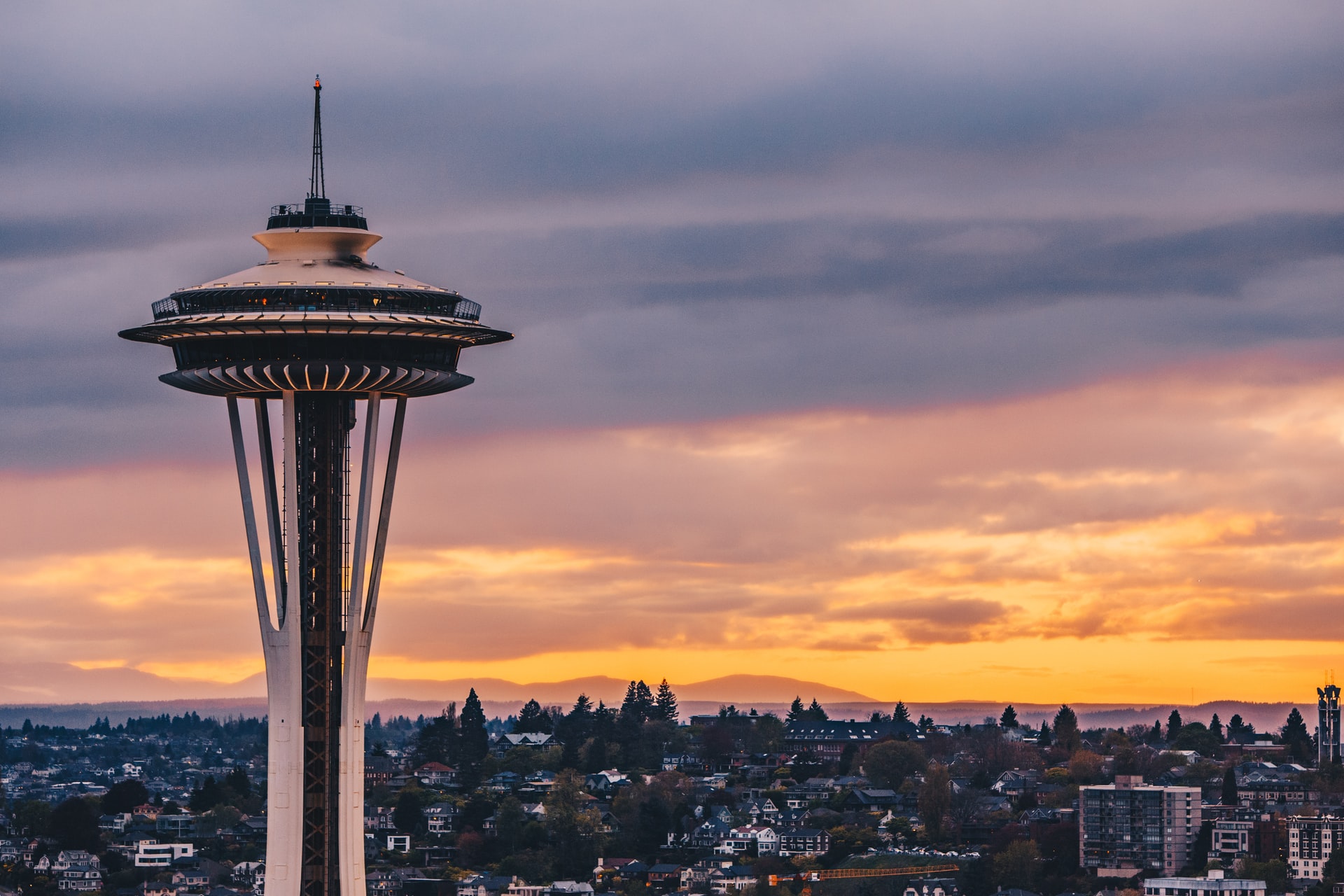 Lake Union Cocktail Cruise
Your adventure begins when you embark from the North Side of Lake Union and enjoy a leisurely cruise around Lake Union.
Sit back, relax and enjoy a cocktail while soaking up all the amazing views of Seattle and discover what makes the Northwest so special.
You will also get to closely see seaplanes taking off and landing as you cruise past several mega yachts, cruisers, and floating homes (including the one from "Sleepless in Seattle").
Last departure is at 8:30 pm.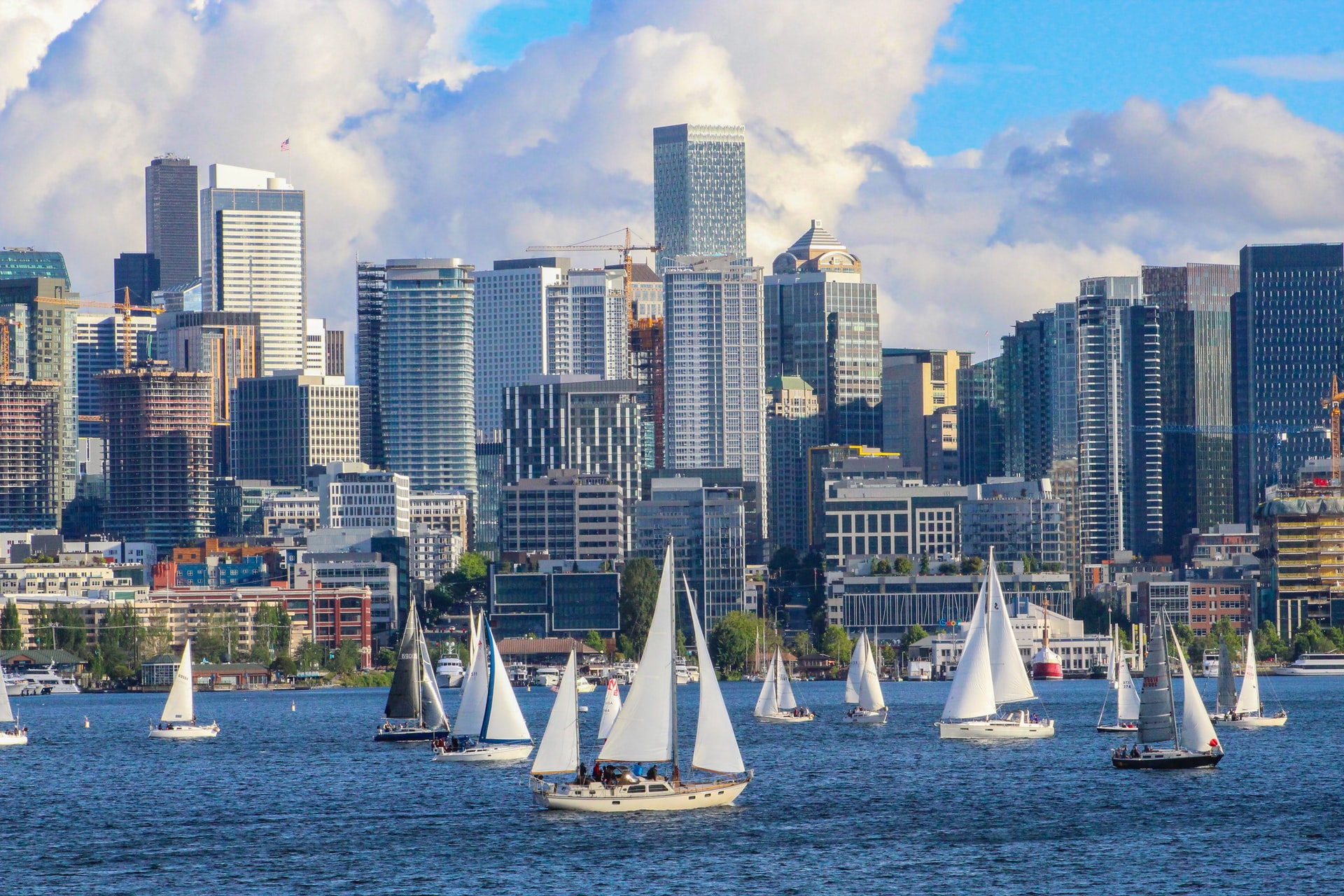 Legends of Smith Tower with Observatory Access
Smith Tower is a skyscraper in the Pioneer Square neighborhood of Seattle, Washington, United States. Completed in 1914, the 38-story, 484 ft tower is the oldest skyscraper in the city and was among the tallest skyscrapers outside New York City at the time of its completion. The Smith Tower offers unparalleled 360-degree views of the city and beyond, from the iconic open-air deck which is accessible using the renowned Otis elevators.
The exhibits of the Legends of Smith Tower will take you back to a time when locals in Seattle were just learning about technology and accepting early Prohibition.
Before you leave the Tower, you can try out refreshments such as craft cocktails and local brews in the speakeasy-patterned bar.
This is open Tuesdays to Sundays until 10 pm. Observatory & Bar is open Sundays, Tuesdays to Wednesdays until 11 pm; and Thursdays to Saturdays until 12 am.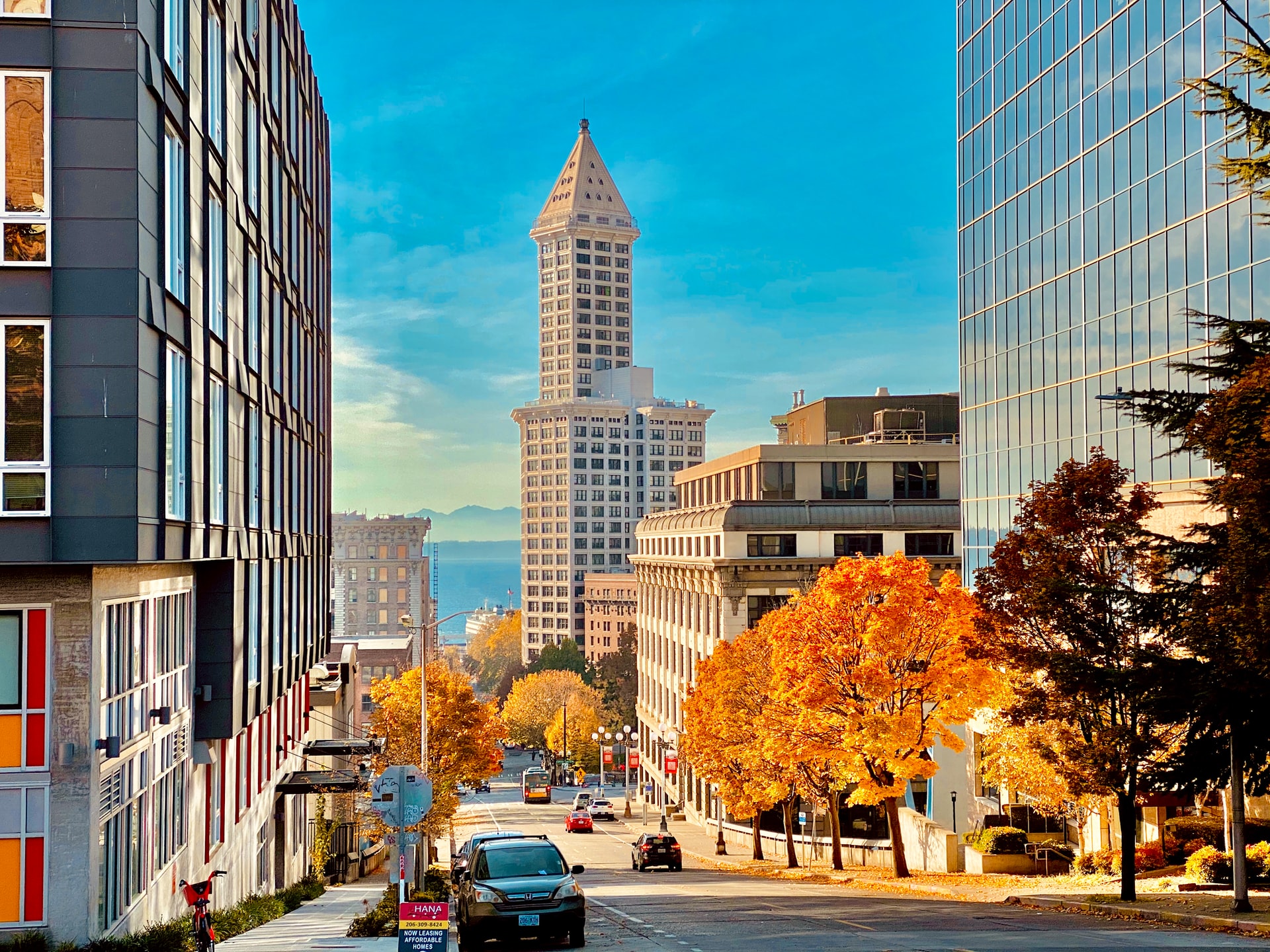 Are you looking for a unique (creepy) way to explore Seattle? Then this combination of ghost tour and pub crawl is your perfect choice. This 2.5-hour walking is guided by a costumed local who will show you the most haunted places in the city, including Pike Place Market.
Your guide will make things interesting by telling stories about the spirits that still haunt the spooky locations.
Private Sailing Adventure on the Puget Sound
One of the best ways to experience the scenic Puget Sound is on a private 3-hour sailing trip.
As you begin the adventure from the Shilshole Bay Marina, you will see the yachts and huge boats docked nearby, outlined by the dramatic Seattle skyline as the sun goes down.
The wind direction on that particular evening will dictate the direction the sailboat will take; regardless of the direction, you are assured of amazing views of both the city skyline and the water.
Sunset Sail tours last for 3 hours – departures April 28th – May 31st at 5:30 pm; June 1st – July 31st at 6:00 pm; August 1st – August 16th at 5:30 pm; August 17th – August 31st at 5:00 pm; and September 1st – September 15th at 4:30 pm.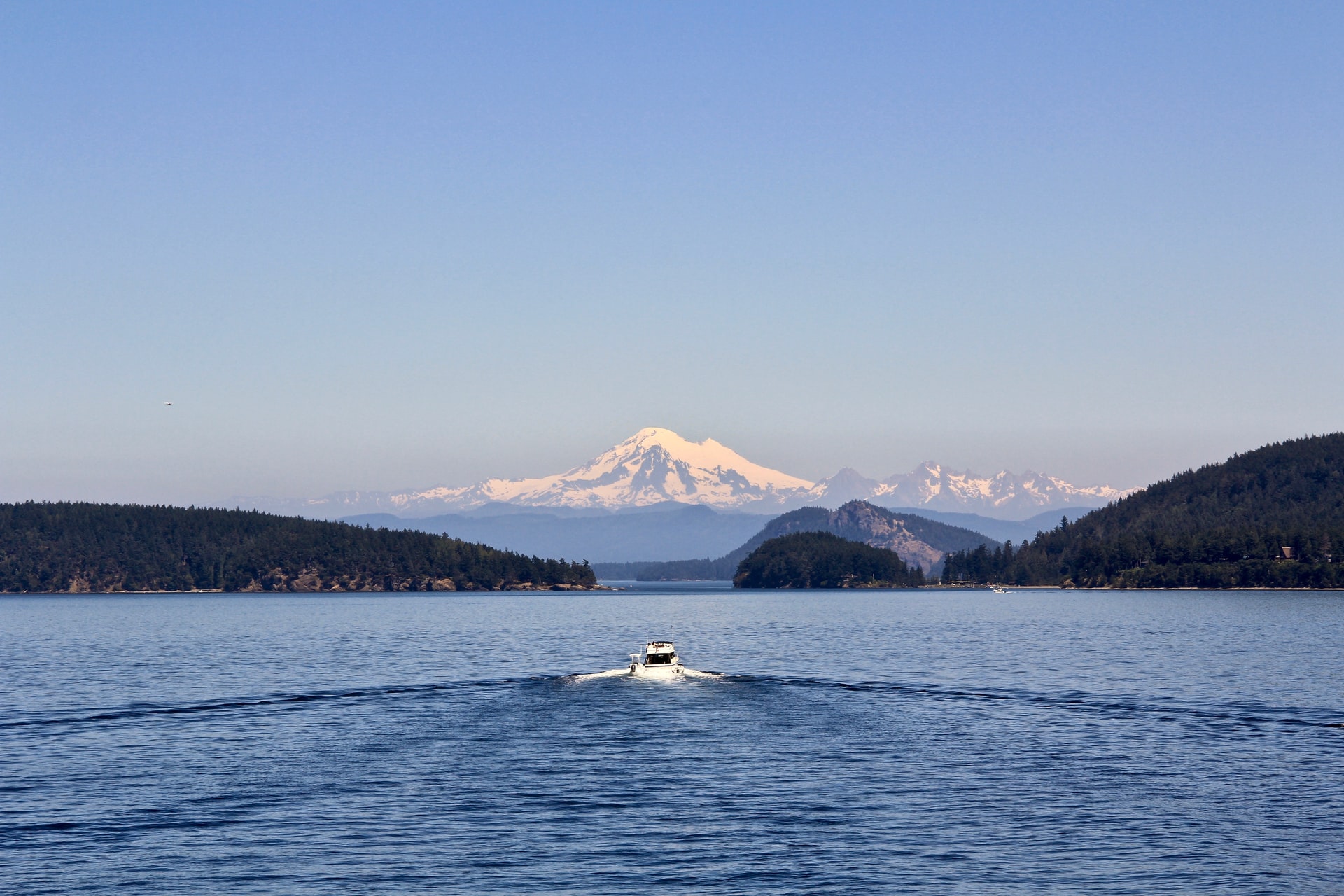 The Seattle Waterfront is one of the most popular tourist spots in the city. This dynamic area is bustling with restaurants, shops, and sidewalk stalls selling an eclectic mix of merchandise. This is a must-visit especially at nighttime when the area is bathed in twinkling lights.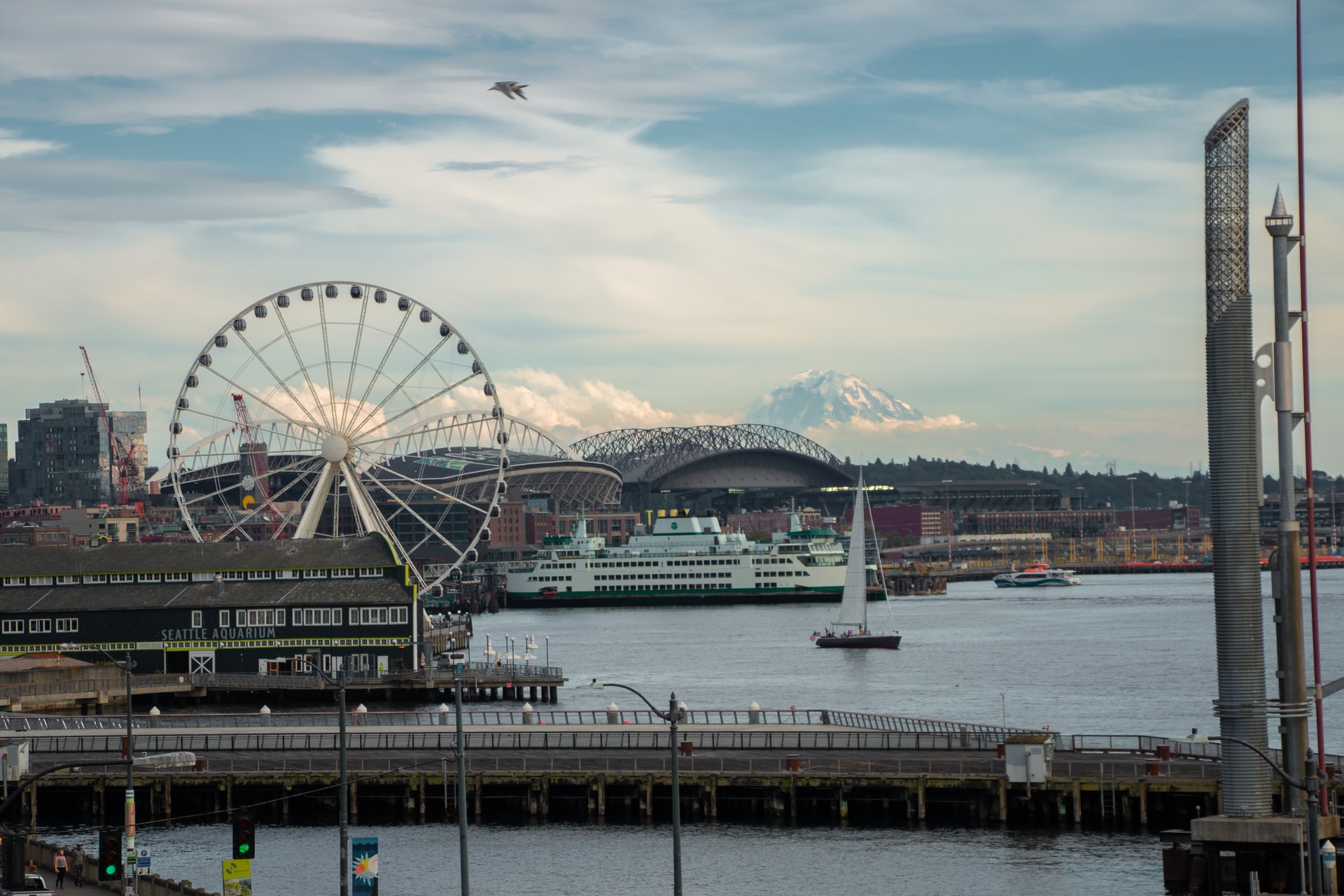 WildLights at Woodland Park Zoo
Hundreds of thousands of energy-efficient LED lights form the silhouettes of wild places and wild animals in 2D and 3D at the Woodland Park Zoo. The dazzling exhibits are located on the North Meadow and the zoo's pathways, with fire pits to keep everyone warm and cozy.
Food options to keep hunger at bay include pizza, fresh donuts, hotdogs, hot chowder, and hot chocolate. Those who are 21 years old and above can choose from a selection of wine, mulled wine, spiced hot cider, and beer.
Wildlights can be enjoyed nightly from 5:30 pm to 8:30 pm, November 23 to January 5.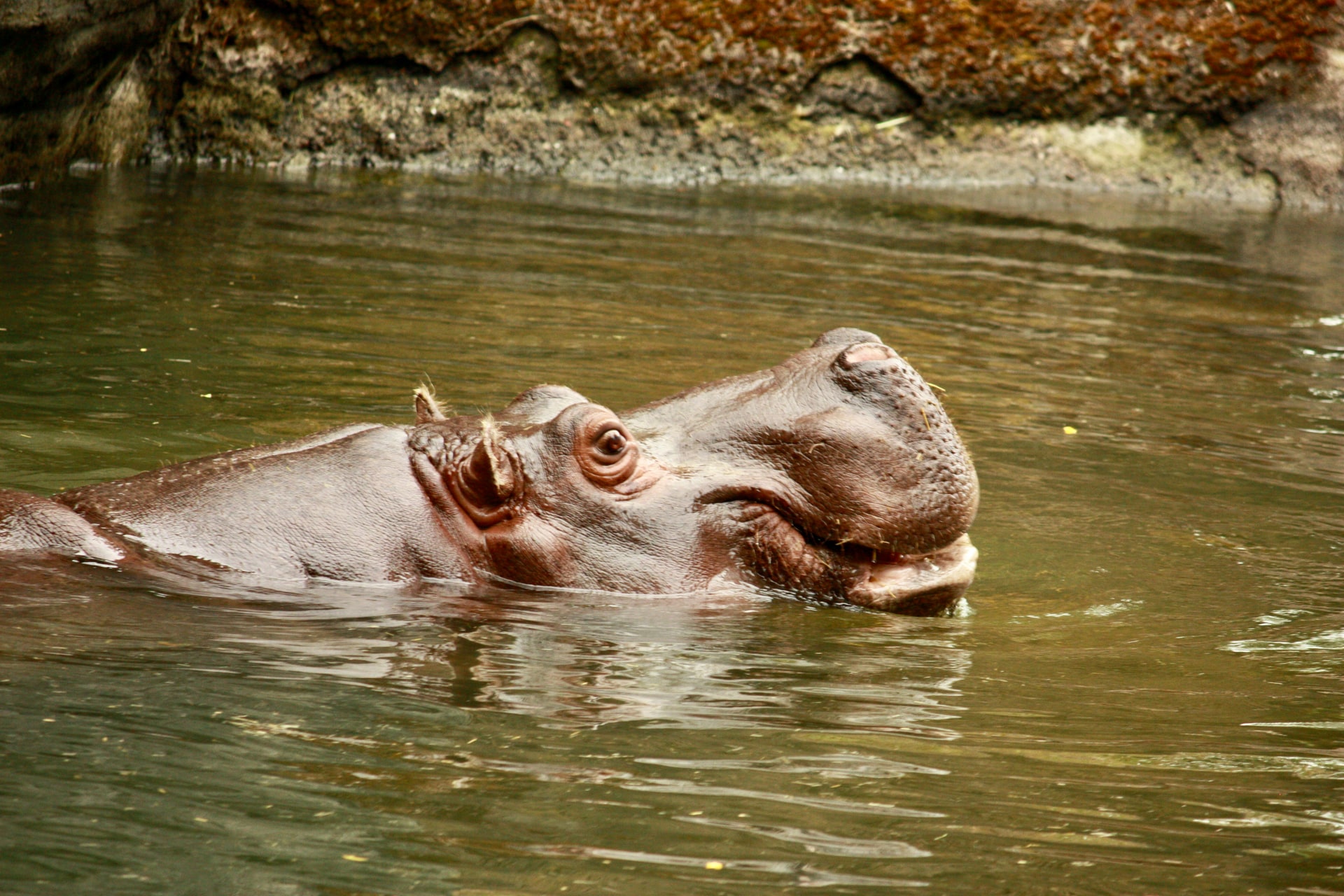 Whether your style is more Jim Gaffigan or Jerry Seinfeld, there's a comedy show for your sense of humor in Seattle. The city's comedy scene features both comedy clubs and improv theaters. As a result, both seasoned veterans and young newbies take the Seattle stage.
Some local clubs and theaters include: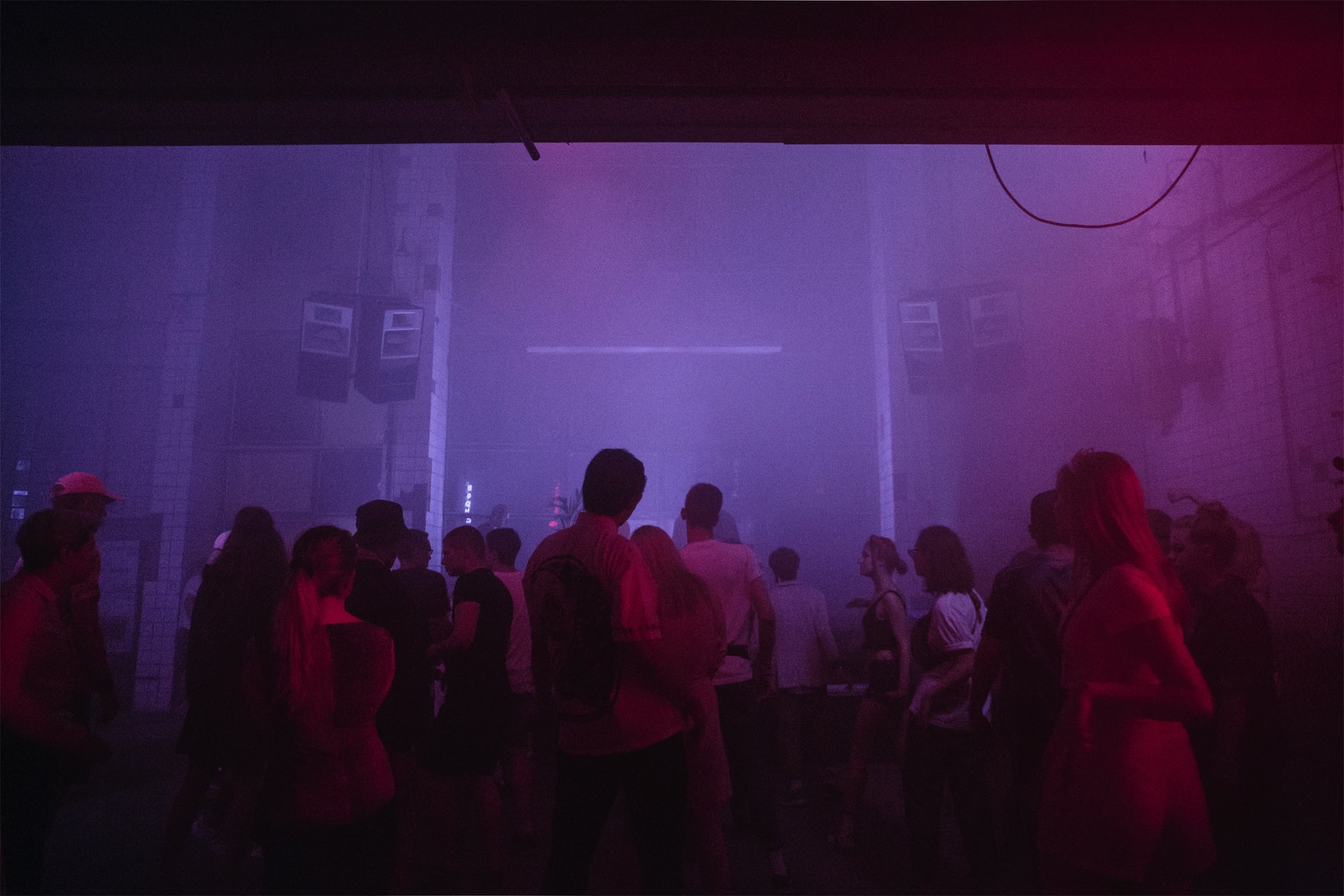 Have you ever wanted to feel the adrenaline rush of skydiving without actually jumping out of a plane? At iFLY, you can do just that! Safely feel the weightless rush without the risk over a cushion of controlled air.
Even better, iFLY offers virtual reality experiences to feel like you're flying over breathtaking places like Dubai, the Swiss Alps, or the Hawaiian Islands.
Experience the high-flying fun every evening except Monday. iFLY is open until 9 p.m. on Thursday and Friday. It closes at 8 p.m. on Saturday and 7 p.m. the rest of the week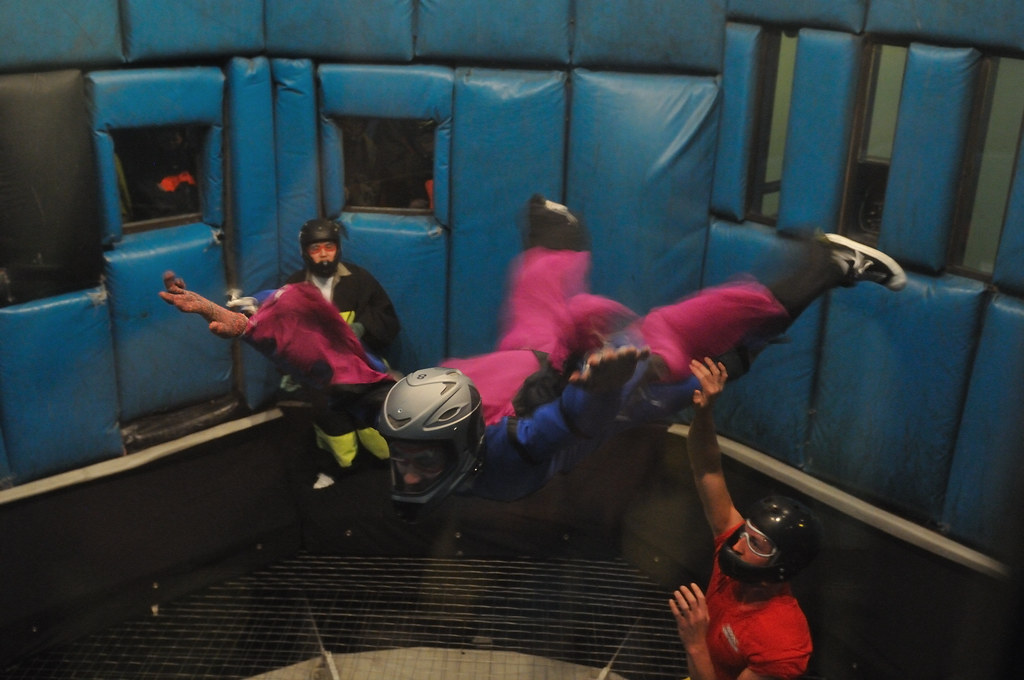 Explore Seattle with Questo App
Most popular city games in Seattle are available on the Questo App. Questo is a platform for real-world city exploration games written and designed by professional content creators, companies, and amateur storytellers around the world.
With these role-playing games, you will walk around the city solving puzzles in your surroundings in order to discover new places and their fun history. This is a great way to explore Seattle. Check the games available for Seattle here.
The city of Seattle comes awake at night and becomes even more beautiful under the twinkling lights. Choosing how to spend your evening poses a wonderful challenge, given the host of incredible options that make Seattle truly a delight to explore.
Whatever activity you choose, you will be pleasantly surprised at what the Emerald City has to offer once the sunsets.