7 Things to do in New York in June
Posted on Jun 1, 2022 by Questo Team
New York City is the melting pot of cultures, modern art, and beautiful skyscrapers. Visiting New York City is a dream come true for many people. Although New York hides in the blanket of snow during the winter season, the summer, particularly the month of June, gives tourists an opportunity to explore the city and create memorable experiences.
The month of June witnesses a lot of colors, vibrance, and celebratory moods. June in New York is bright, sunny, hot days and cool breezes after sunsets. The warm temperature, longer days, plenty of outdoor activities, festivals, events, and musical concerts, make New York a perfect tourist destination. Here are the best things to do in New York in June. Read on!
#1 Empire State Building
Visiting the Empire State Building is one of the best things to do in New York in June. You can't complete your trip to this beautiful city without visiting the Empire State Building. It offers unobstructed panoramic views of Manhattan and the ocean, allowing you to soothe your mind and feast your eyes.
We recommend heading to the open-air Observatory on the 86th floor of the building to enjoy the city's 360-degree view. Empire State Building is an architectural masterpiece of 1,454 feet above midtown Manhattan.
It is one of the most famous manmade structures in the world. So, visiting this tourist attraction in New York will mesmerize you. You will remember an Empire State Building tour forever.
June is the best time to visit Empire State Building and get to the Observatory because on a clear day, and you can see five states, including Massachusetts, Connecticut, New Jersey, New York, and Pennsylvania. The daily visit timings are between 7:30 AM and 9:00 PM.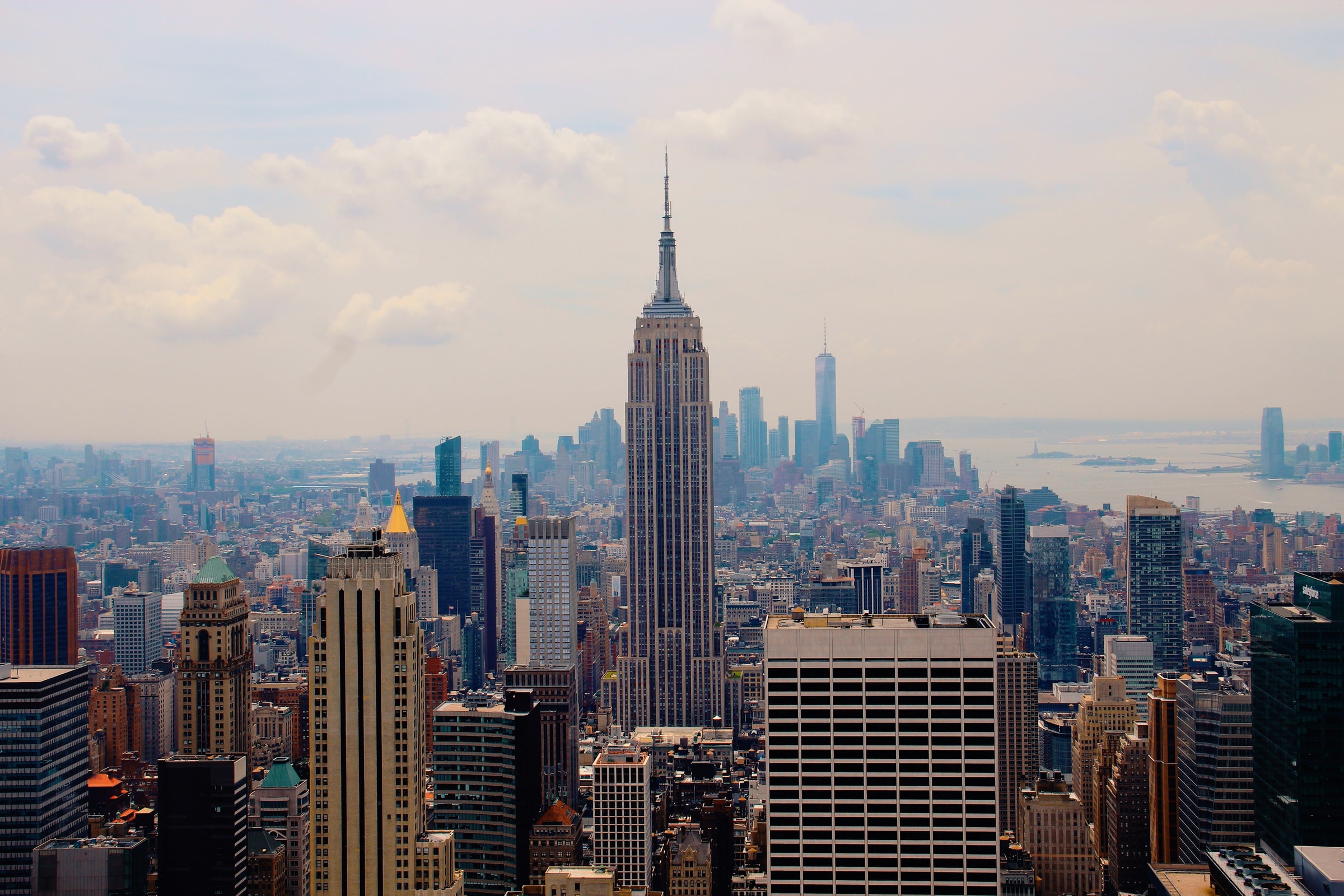 #2 Central Park
Everyone knows about Central Park, a famous attraction visited year-round by locals and tourists. However, Central Park in June is lush green, pleasant, and mind-soothing. The 843-acre park stretches between the 59th and 110th streets and occupies 6% of Manhattan.
The lush green park offers a refreshing environment and relaxing atmosphere to calm your heart. Visiting Central Park is one of the most eco-friendly things to do in New York in June because you will breathe in the fresh air and revive your senses.
There are plenty of things to do in Central Park. For instance, you can enjoy pedicab rides, bike trails, illustrious sculptures, zoos, ponds, and peaceful picnic spots. So, this park has something for everyone.
With many attractions to see and things to do in June, visiting and exploring Central Park will create memorable experiences. Your family or children will love playing on the lush green grass. At the same time, you will love relaxing in the balmy, vibrant, and buoyant atmosphere. The park is open daily between 6:00 AM and 1:00 AM.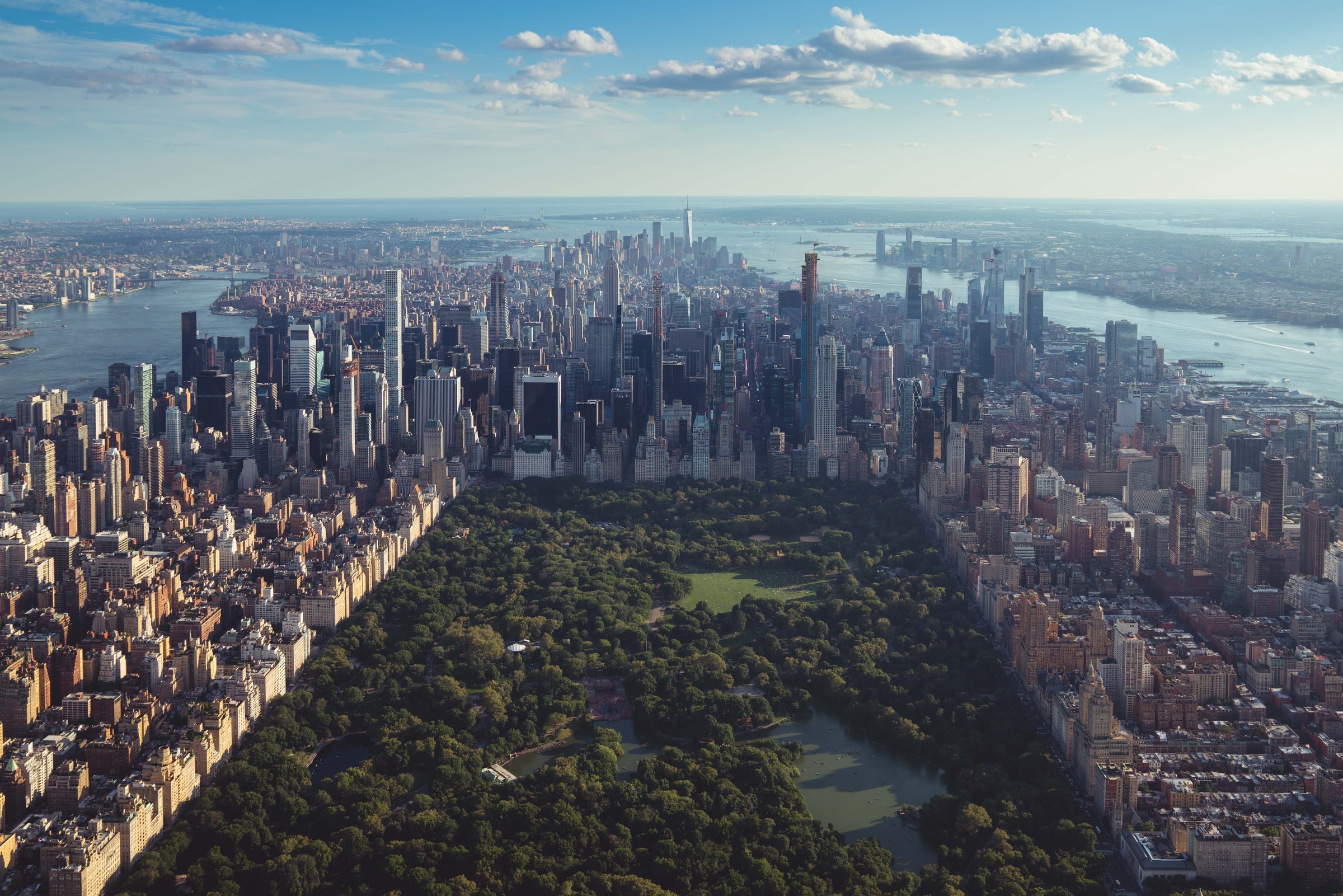 #3 Circle Line Cruise
Circle Line Cruise is one of the best things to do in New York in June. It is a favorite activity for tourists and locals of all ages, including children. NYC is a beautiful mix of historical buildings, skyscrapers, iconic monuments, museums, vibrant bars, designer showrooms, etc.
Although you can enjoy many things in NYC, nothing matches watching the city's dazzling vibes from the Circle Line Cruise. It is a one-of-a-kind experience for everyone visiting New York City.
So, you can't skip the world-renowned NYC cruises. Circle Line is the most famous cruise service in NYC, and June is the best time to take a scenic and relaxing ride in the Hudson River and relish the magical vibes of the city from a unique perspective.
When you take a Circle Line Cruise Excursion, you will see the famous NYC skyline dotted with beautiful buildings, iconic monuments, gorgeous bridges, and stunning views. The cruise excursions are available daily between 10:00 AM and 12:00 PM and 10:00 AM to 1:30 PM.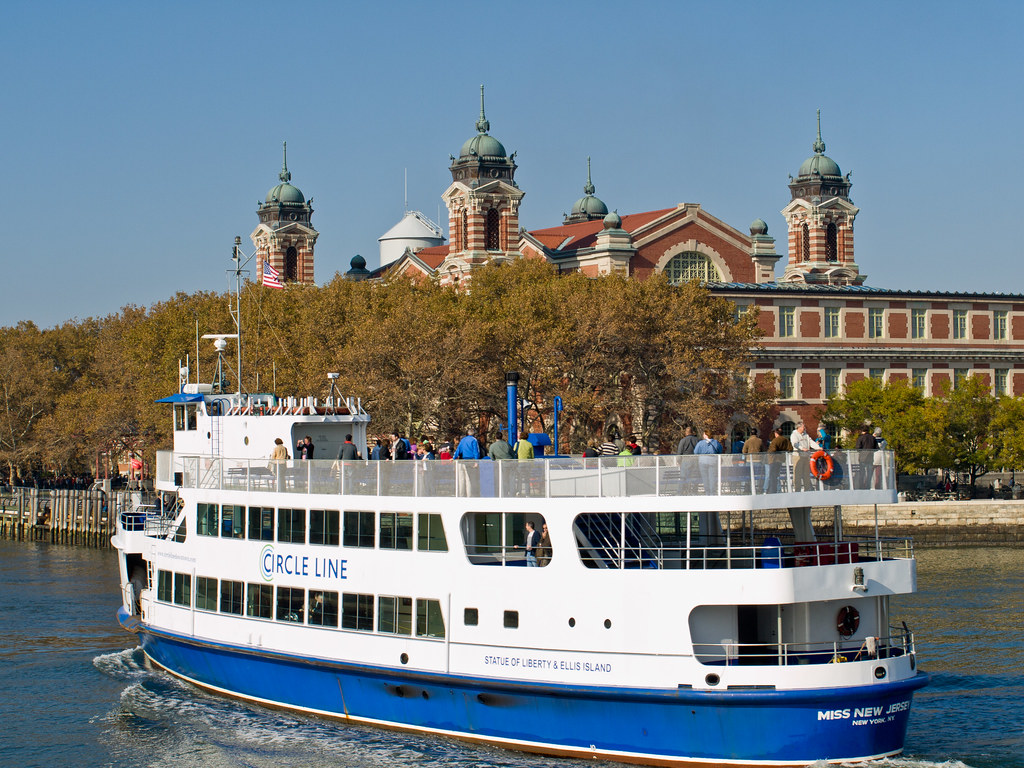 #4 Statue of Liberty
Nothing is more beautiful and memorable than exploring the Statue of Liberty in June. The iconic monument stands tall on the picturesque 12-acre Liberty Island in NYC Harbor. The French gifted Lady Liberty to mark the American Independence.
So, seeing this beautiful neoclassical sculpture is one of the most satisfying things to do in New York in June. We recommend taking a guided tour to learn the history of the Statue of Liberty and its significance for Americans.
The place is open daily between 11:30 AM and 10:00 PM. Likewise, the ferry timing is between 8:30 AM and 5:00 PM, and observatory timing is between 8:30 AM to 4:00 PM. In addition to learning about this iconic structure, you will also relish the scenic views of NYC Harbor.
#5 Questo
Although people rarely get bored in New York City, if you want to try something unique, mesmerizing, thrilling, and fun, you can use Questo, an app with exciting gamification features that let you solve clues and read a story of a place.
For example, the app lets you reach a starting point and begin the quest. The app will give you a riddle to solve. Once you solve the puzzle, you will get a story of the place, structure, building, attraction, etc.
You can continue using the app for a long time because it won't get you bored. So, this city exploration app is something that will keep you engaged. Therefore, using Questo is worth your time.
#6 Broadway Show
Watching a Broadway show in NYC's staple, meaning you can't miss it. So, visit the famous theatre district to watch some of the most mesmerizing Broadway performances.
Research shows that more than 12 million people watch these shows every year. We recommend checking the schedule for June and booking tickets accordingly. Broadway offers something for everyone, whether musicals, thrillers, action, or drama. Timings depend on the show!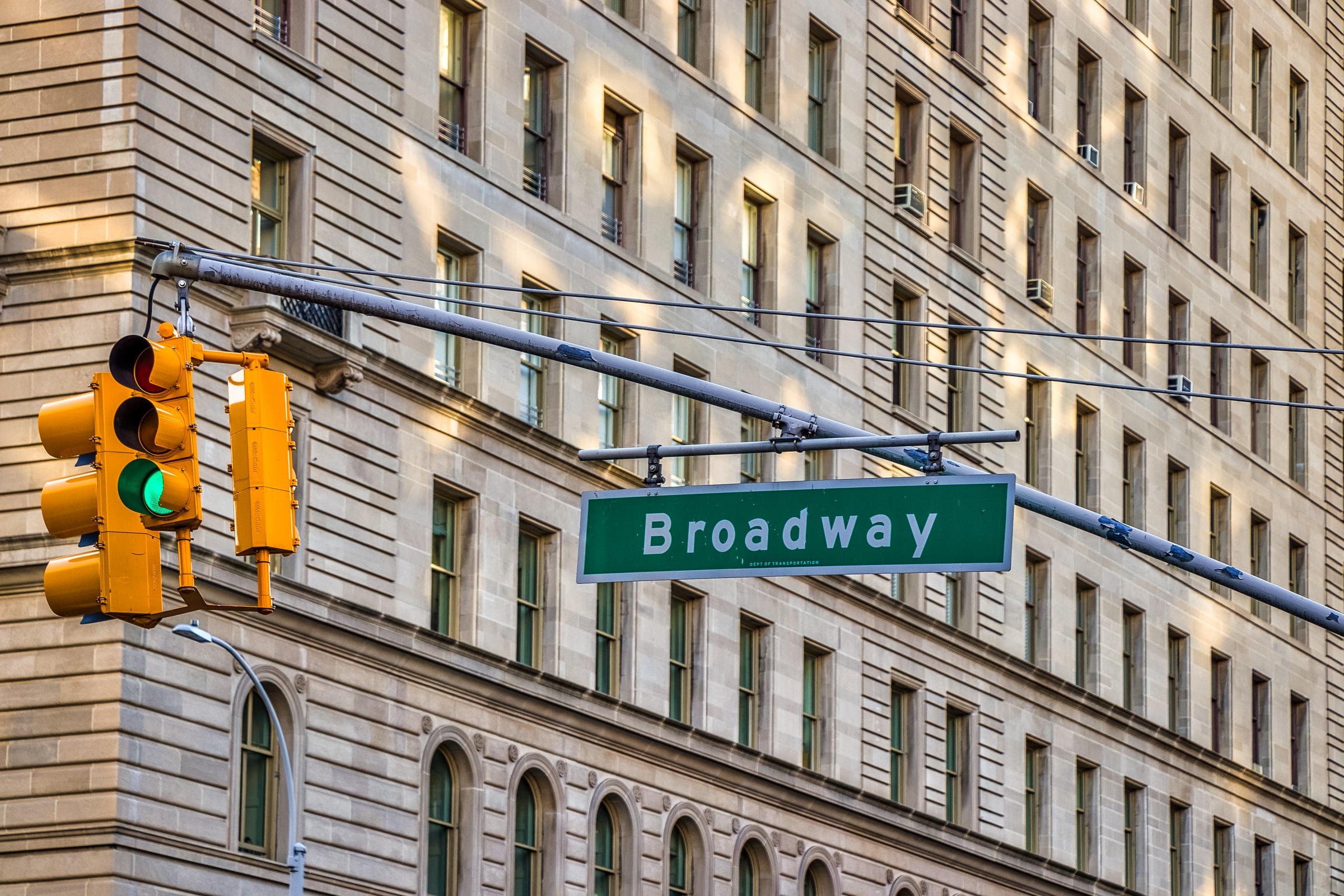 #7 Helicopter Tour
When you take Circle Line Cruise, you enjoy NYC from the water. However, nothing is more mesmerizing than capturing the Big Apple's skyline via a helicopter ride. The adventurous and adrenaline-pumping experience a helicopter tour offers is one of the best things to do in New York in June.
Timings vary depending on the company that offers the helicopter tour services. However, the general timings are between 9:00 AM and 12:00 PM, 12:00 PM and 3:00 PM, and 3:00 PM and 5:30 PM. So, you can enjoy the ride in the morning, noon, or evening based on your preferences.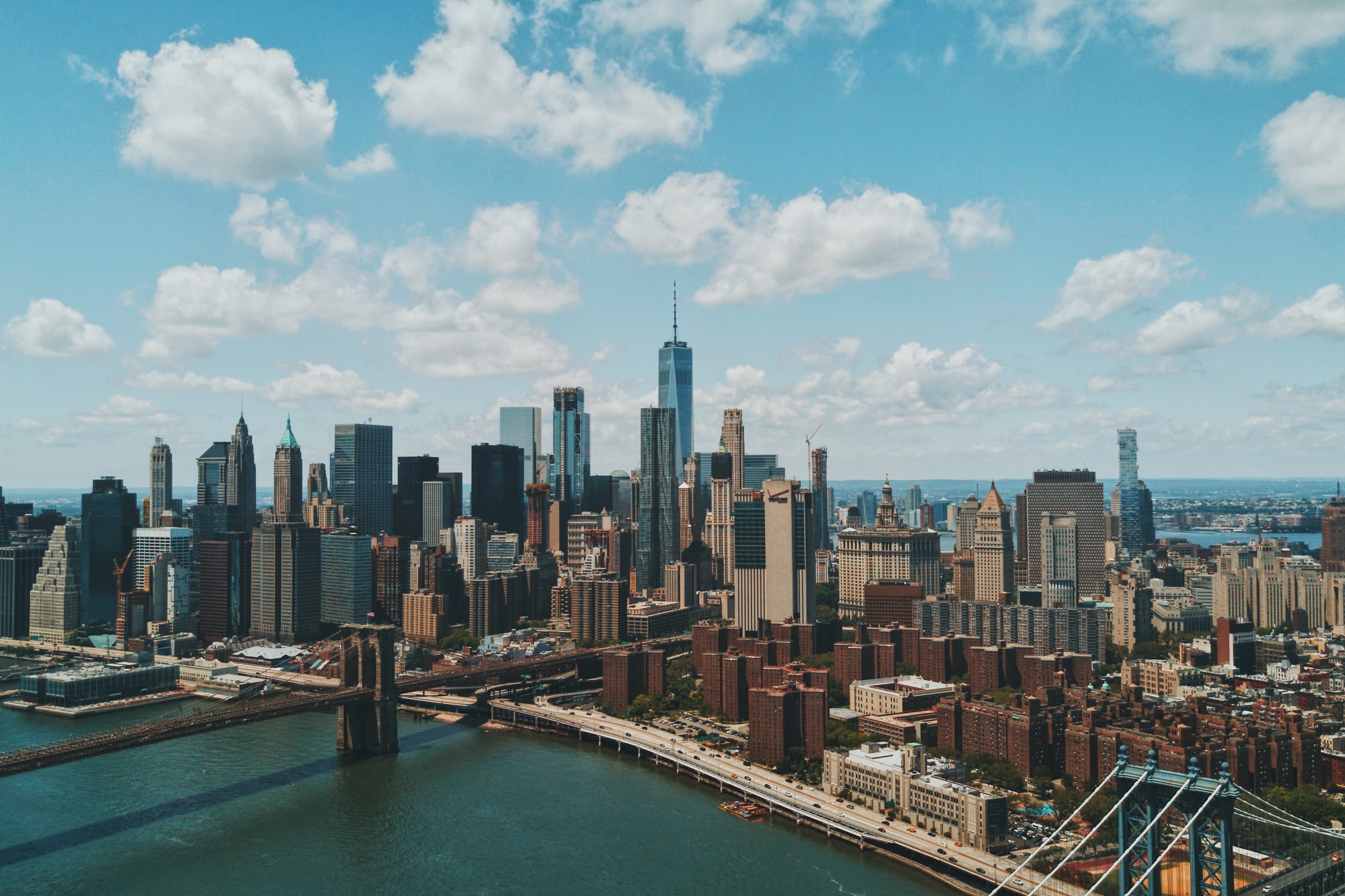 Final Words
Many people say you are not born if you have visited New York City. Well, this is true up to some extent because the city offers plenty of places to see and things to do. June has longer days, pleasant weather, and clear skies, allowing you to make the most out of your trip. Keep yourself engaged using the quality Questo app to explore the city and find the best places.