Top 9 things to do in Miami on Weekend
Posted on Jun 24, 2022 by Questo Team
First things first: You came to Miami for some sun, sand, and surf, and you're going to get it—with a side of next-level people-watching, too, of course. And if that's all you want, along with your favorite cocktail classic, Miami's beaches and rum drinks are barely the beginning of what the Magic City has to offer.
From the highest of high-end designer shops and cutting-edge galleries to all types of walking tours, salsa dancing, food halls, museums, and even animal reserves to captivate any kids in your group, this city is the full, sunny package. Here are our picks for the best things to do in Miami.
South Beach
The typical Miami experience is a public beach that is free and open to everyone. It is also easily accessible by foot, though the most scenic part is the southernmost section, via Lummus Park, which runs along Ocean Drive from 5th to 15th streets.
Because it's been used as a backdrop for just about every movie and TV show set in Miami, you'll feel that everything on South Beach looks familiar, including the kiosks where you can rent lounge chairs and umbrellas. Even if you're not big on sitting in the sun, it's worth taking a stroll up or down the beach to see what all the fuss is about. If you wait until the late afternoon (around 4 p.m.) the crowds will have thinned out a bit.

2. Miami's Institute of Contemporary Art (ICA)

This is another pillar of the Miami art scene, located in the Miami Design District and known as ICA for short. Aranguren + Gallegos Arquitectos, a Spanish architectural firm, designed the building, which has a strong and eye-catching metallic exterior.
Exhibits that emphasize new and local artists; in Miami, this implies many Cuban-born and Latin American artists. Because you don't need to spend hours at this museum, as you would at others in town, it's a great place to visit if you only want to get a taste of Miami's art scene while on vacation. With brightly lighted open spaces, the interiors are as modern as the outside. Among the artists included in the permanent collection are Pablo Picasso, Yves Klein, and Roy Lichtenstein.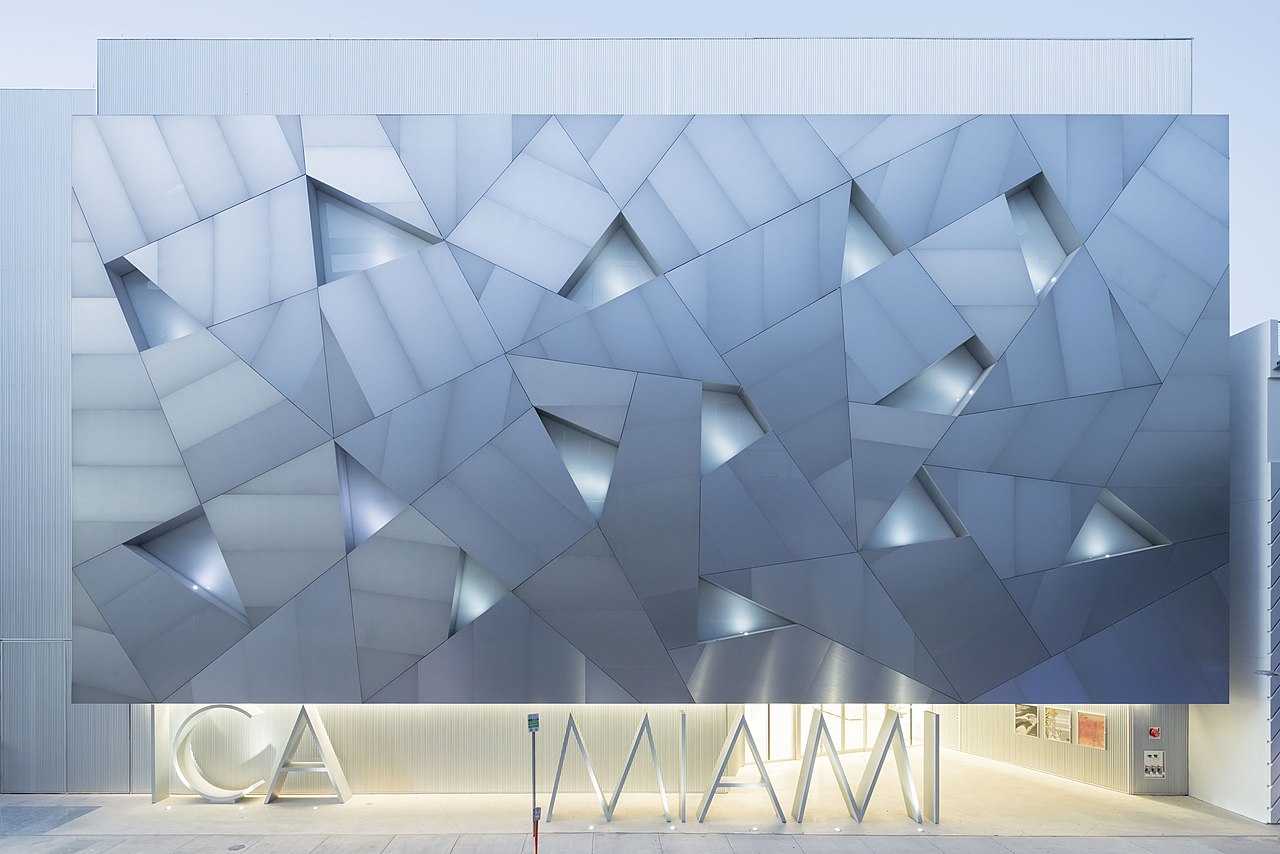 3. Miami Design District
With dozens of shops, boutiques, showrooms, galleries, and restaurants, you'd be hard-pressed to not find whatever you're looking for in the Miami Design District—provided you're looking for something delicious or with a designer tag, that is. In addition to a wide range of popular clothing boutiques, there's an impressive lineup of handbags and accessories (Louis Vuitton, Hermès); jewelry and watches (Rolex, Tiffany & Co.); and home furnishings (Jonathan Adler, Versace Home).
L'Atelier de Joël Robuchon and vegetable-driven restaurant Le Jardinier are among the district's most sought after tables. And the chef-driven Mia Market food hall is a more casual must-stop. If you can dream it, you can find it. And even if you're just browsing, the window-shopping and people-watching are pretty great, too.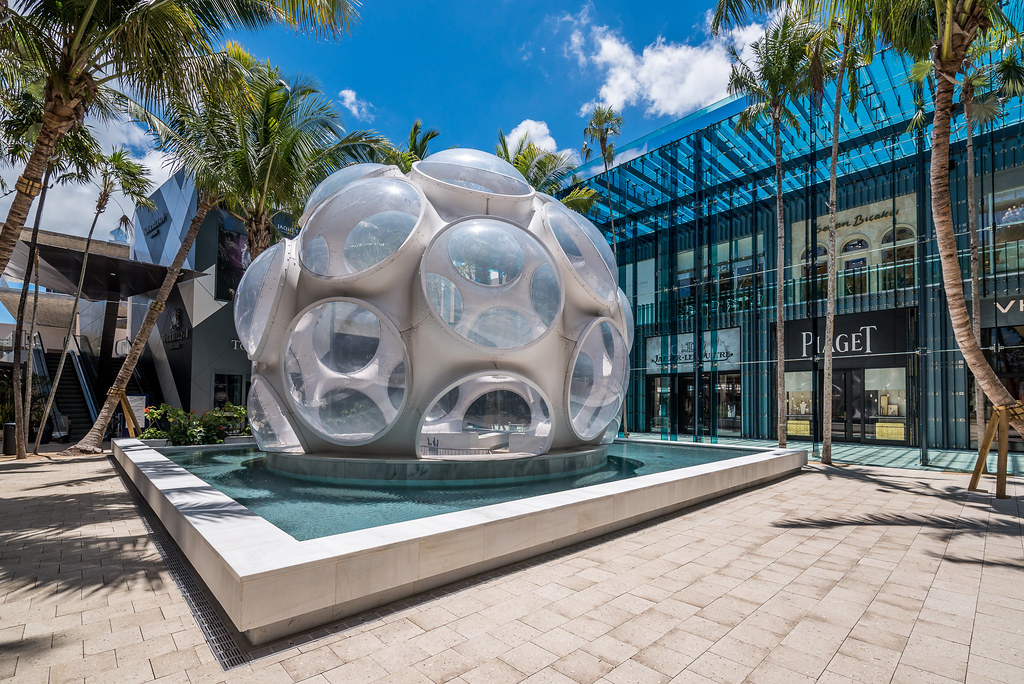 4. Onyx Bar
If the address doesn't ring a bell, the exterior of this gated Mediterranean Revival mansion in the heart of South Beach certainly will: it's the former home of fashion designer Gianni Versace, and the place where he was shot and killed in 1997. Today, it's an exclusive hotel with a minuscule six-seat bar that's open to the public. The wine list is extensive, with sparkling vintages among its options. The location, though, is the authentic lure here.
There are numerous places in the city where you can get a glass of wine, but this is the only spot where you can get glass in Gianni Versace's kitchen.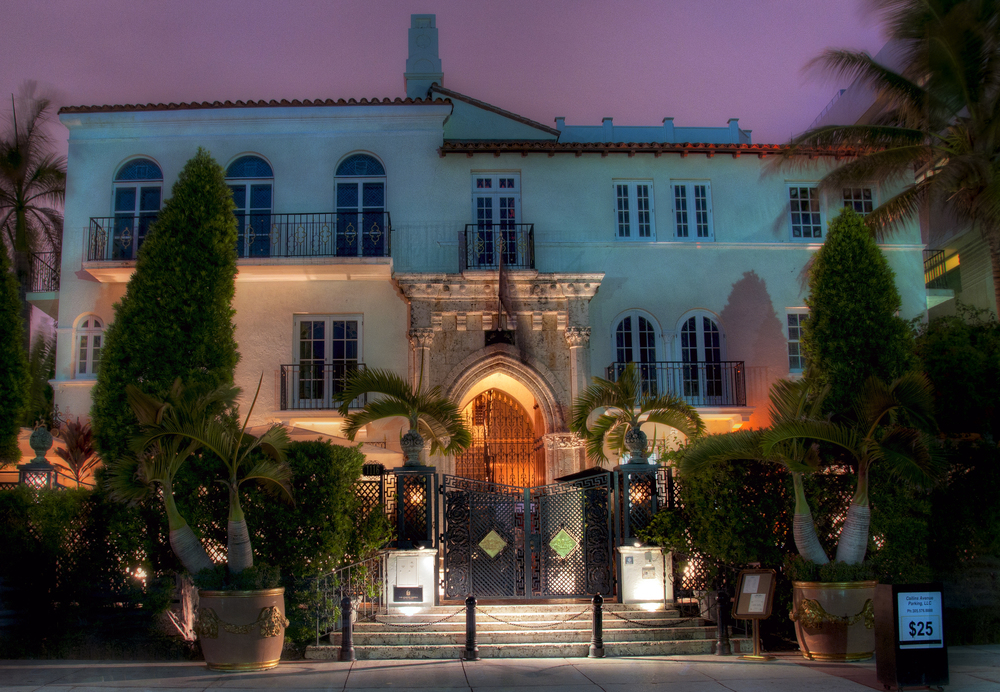 5. Venetian Pool
One of the most beautiful public pools in the world, trust us: it's worth the trip to Coral Gables just to experience the complex in person. Be warned that the pool gets very crowded on hot days, particularly when kids are out of school (although no one under three is allowed), so your best bet is to call ahead to see if there's room. Or, better yet, get there early. You'll get a head start on sunbathing; just be sure to bring sunscreen.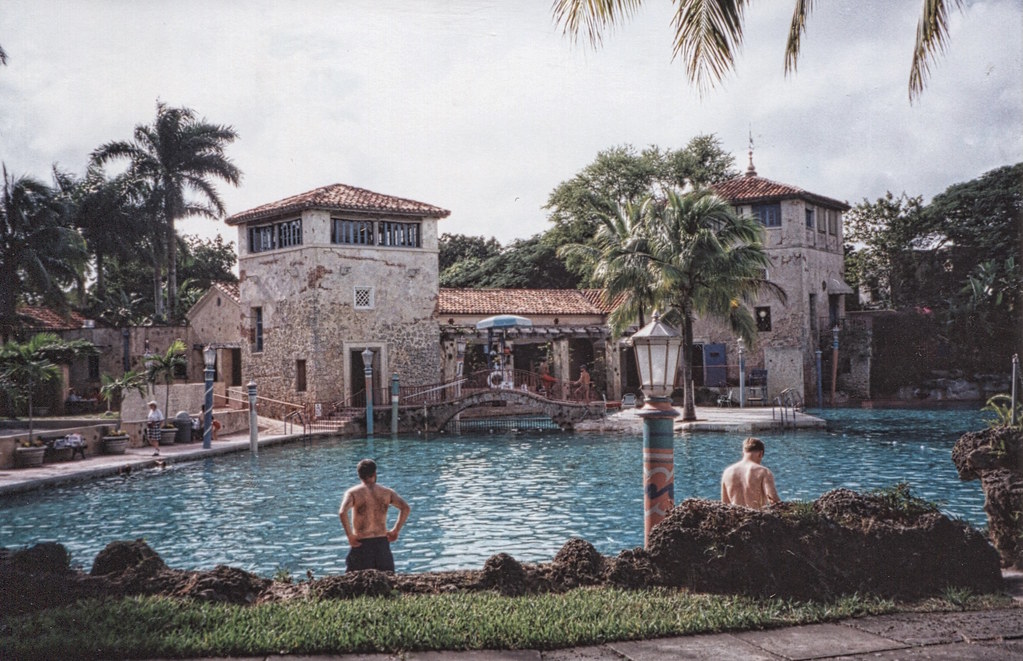 6. Monkey Forest
This zoo, which first opened in 1933, is more of a conservation and observation park than a zoo. Around 500 primates, including 18 distinct kinds of monkeys and apes, live in the jungle in Southwest Miami. The park's theme is "Where the humans are confined and the monkeys run wild," and guests travel the 30-acre park through a network of tunnels. Animals live in semi-natural habitats that allow them to live as they would in the wild. It's ideal for families with young children who may have never seen wildlife up close before, and natural science buffs will appreciate the facts and environment.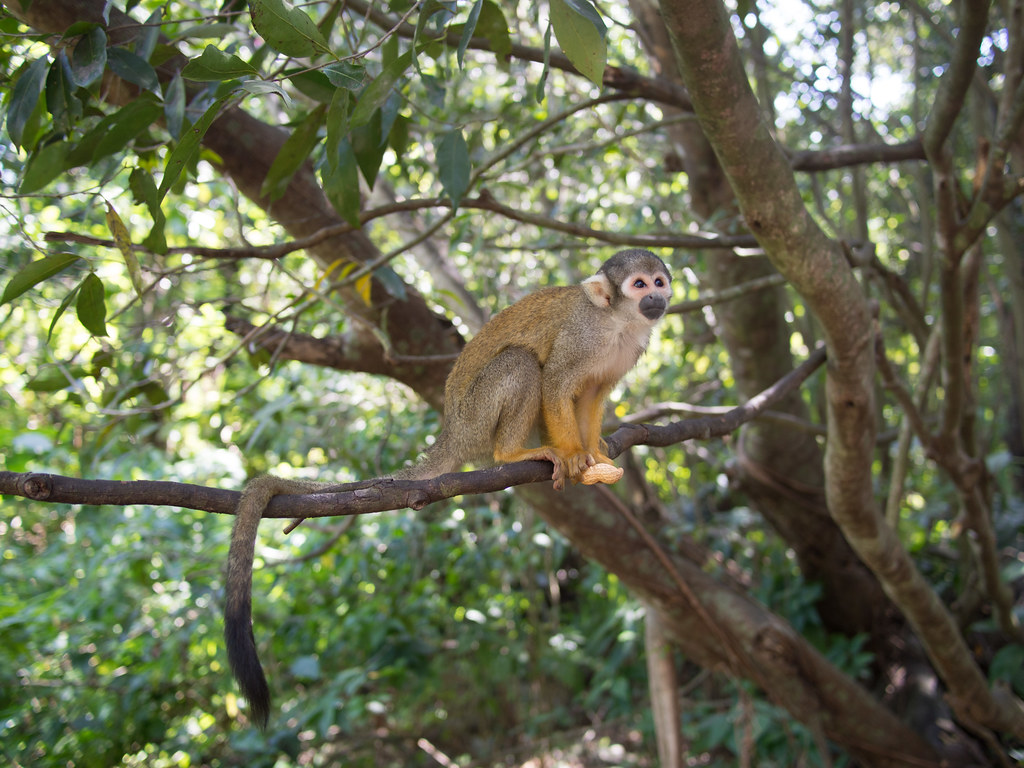 7. Miami Millionaire's Row Cruise
Experience Miami's signature vibe by water on this city sightseeing cruise through Biscayne BayGlide over azure water with your local guide, marvel at the colorful architecture, and visit famous bayside places such as the Port of Miami and Millionaire's Row, where you can see lavish celebrity residences.
Relax and enjoy a one-of-a-kind sightseeing experience. A Biscayne Bay sightseeing tour is a great way to explore Miami from the water. Air conditioning, toilets, and a cash bar are all available on board this modern vessel. There are several departure times available. On Millionaire's Row, you may see celebrity residences and private islands. And the price starts from 28$.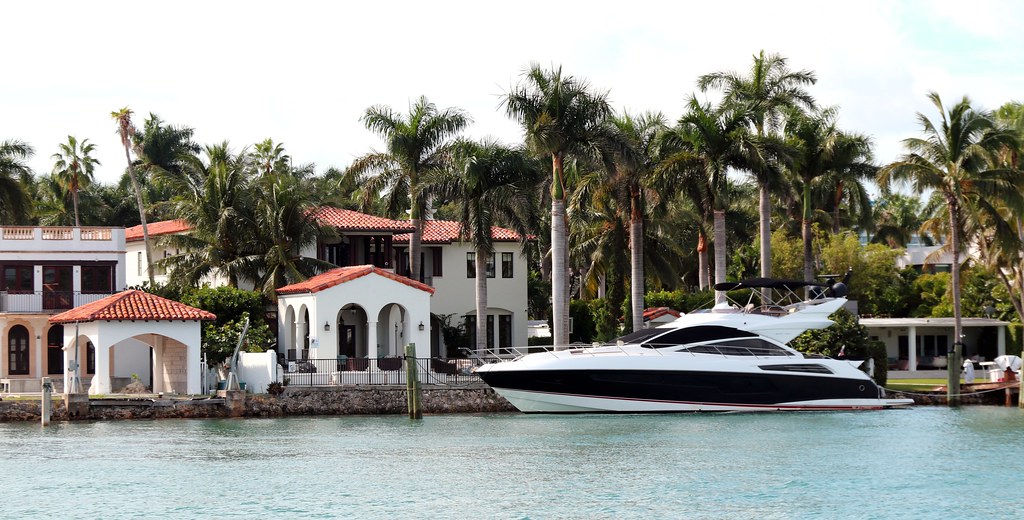 8. Parasailing in Miami
For the perfect combination of adventure sports and sightseeing, thrill-seekers shouldn't miss the chance to try parasailing in Miami. In this beginner-friendly experience, head out into the bay to enjoy unparalleled views of the city. Check out the coastal sights, from the glistening downtown skyline to Miami Beach, with the wind whipping through your hair and the sun on your face. Soar through the air off the coast of Miami with this parasailing experience Cruise above Biscayne Bay, and enjoy views of Miami''s scenic waterfront Ride however is best for you—as a pair, or with two of your friends Get great inclusions, like safety instructions, and all necessary equipment.
Price: 90$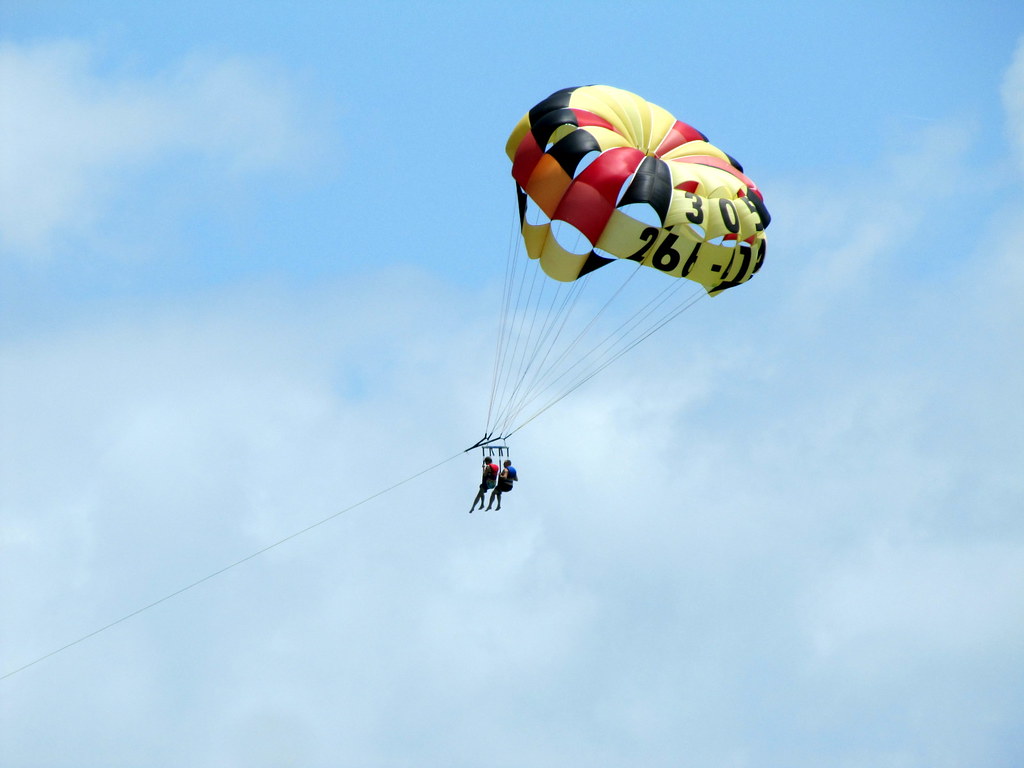 9. Snorkeling
On a full-day tour that includes round-trip bus transportation from Miami and a snorkeling cruise, explore Key West by land and water. The stunning scenery along the Overseas Highway to Key West makes it ideal to let someone else drive so you can relax and take in the scenery.
After some free time to explore Key West on your own, hop on a catamaran for a sumptuous journey to a fantastic coral reef snorkeling area. A comfortable day is guaranteed with round-trip transportation from Miami. On the catamaran ride, free-flowing refreshments are included. Without a set tour timetable, see Key West on your terms. You have the option of departing from one of two handy locations.
Price:110$