Things to do in Chicago during Christmas time
Posted by Questo Team
Chicago during Christmas is about the peace, love, happiness, and joy that makes the season special for everyone. Research studies show that people during Christmas are generous, compassionate, and empathetic because it is a wonderful time of the year.
Not only does Christmas brings feelings of warmth, joy, and nostalgia, but it also allows you to strengthen bonds with your family and friends. What are the things to do in Chicago during Christmas time? Here are a few tips and tricks by Questo. Read on!
#1 Go Ice Skating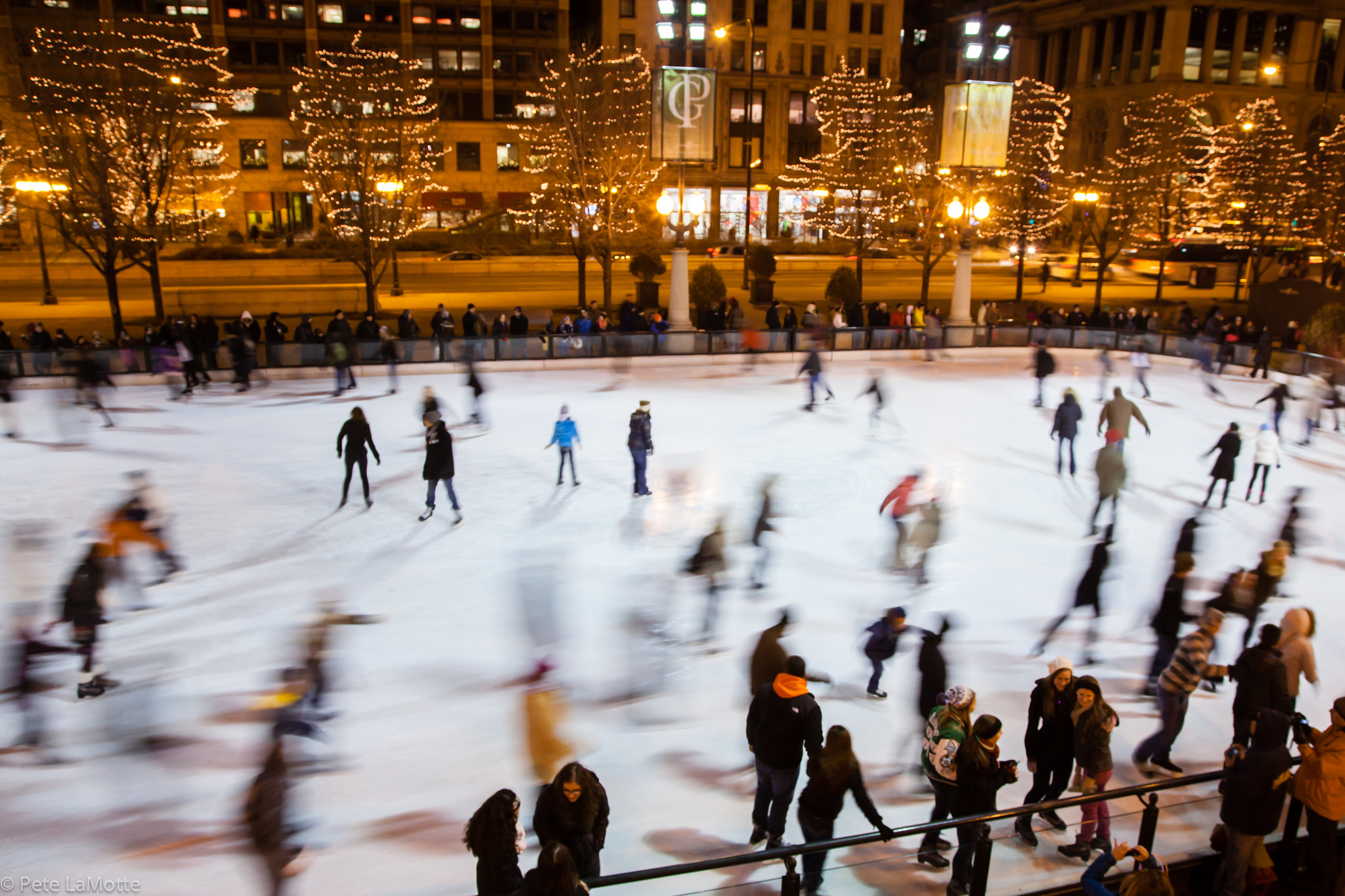 Christmas is an excellent time to enjoy outdoor activities. There are many skating rinks all over Chicago, including indoor and outdoor rinks where hundreds of people visit to enjoy with families and friends during Christmas.
The most visited ice skating rink in Chicago is the McCormick Tribute Rink at Millennium Park. The skating rink opens in November and closes in March every year. We recommend looking for the 2-4-1 offers, allowing you to skate at Maggie Delay and Millennium Park.

Questo Tips: Admission is free, but online skating tickets will be required.
#2 Enjoy Sledding with Family/Friends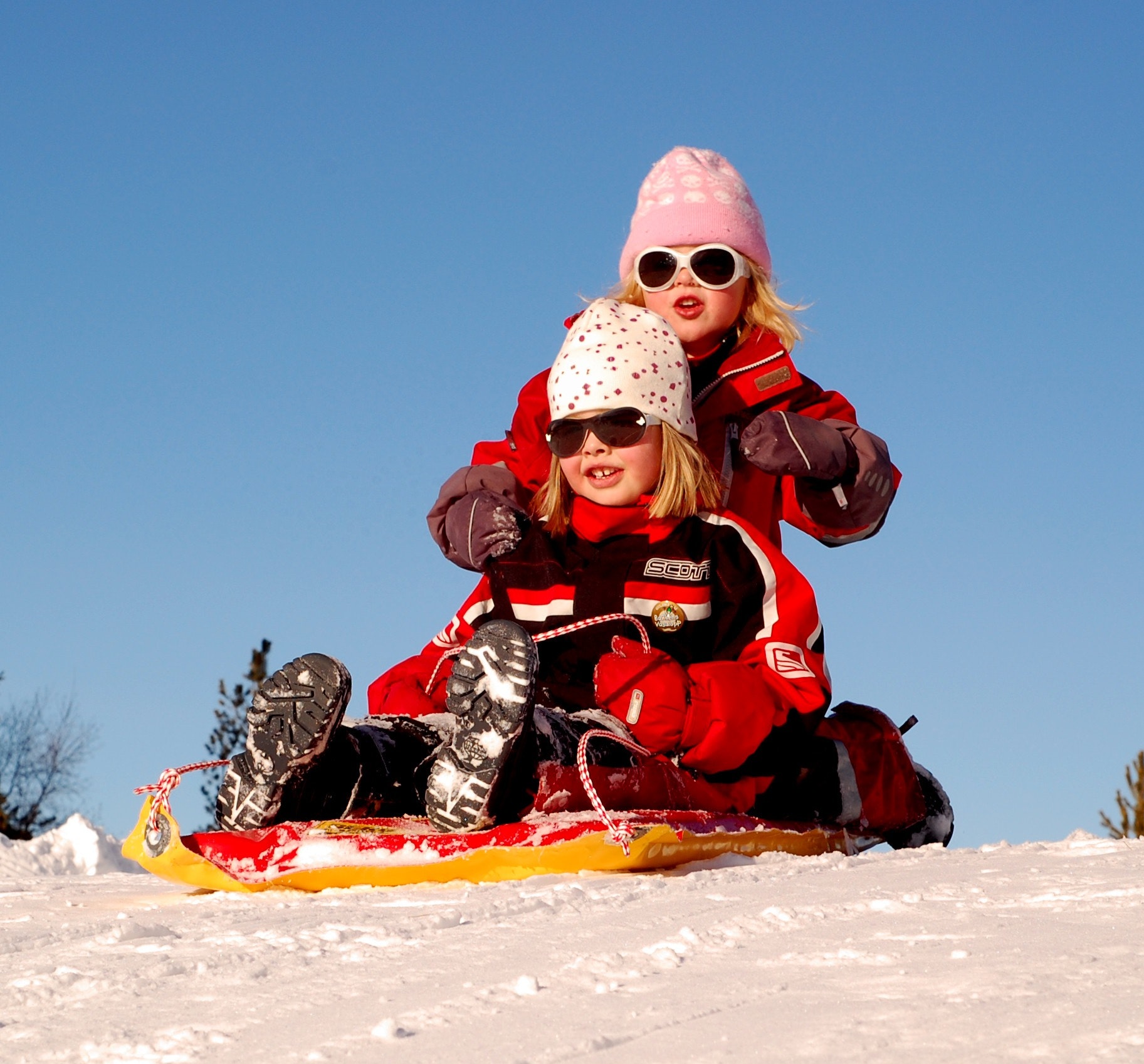 Chicago during Christmas brings joys and happiness for locals and tourists. Sledding is an excellent way to strengthen bonds with your family and friends during the cold winter months, especially in the holiday season.
Most families and friends, including tourists, head to Cricket Hill at Montrose Harbor for sledding. Likewise, Soldier Field, the Dan Ryan Woods, and Palmisano Park in Bridgeport are great areas for sledding.
Besides, these sledding areas in Chicago are 100% safe, meaning you can even bring kids. If you want to sled away from the city, you can go to the suburbs and enjoy the activity at James Park and Polar Park.
#3 Godfrey Hotel's Rooftop Winter Scene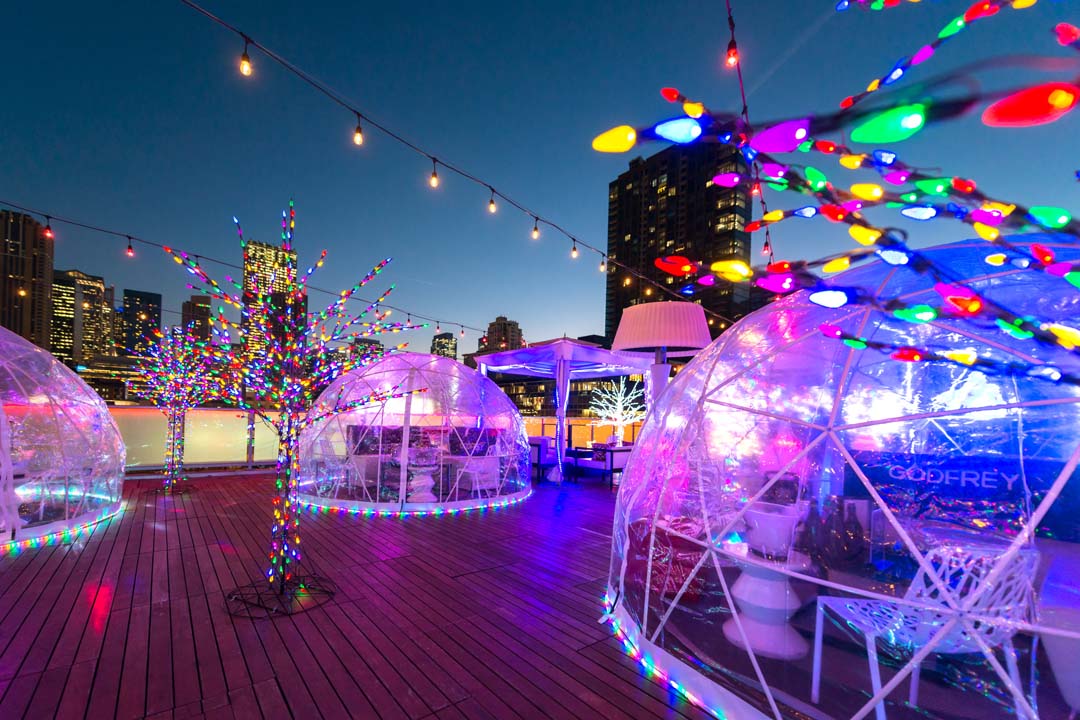 © https://iogodfrey.com/winter-wonderland/
Godfrey Hotel's rooftop creates an excellent atmosphere during Christmas time. Friends enjoy climbing inside the heated igloos on the rooftop. These igloos are transparent with amazing see-through features, allowing you to enjoy stunning views.
At the same time, these igloos at the Hotel's rooftop are warm enough to protect you from freezing cold. It is an excellent place for adults, including romantic partners, honeymooners, and friends, to enjoy together. Make sure you book in advance to reserve your spot.
#4 Visit the Cloud Gate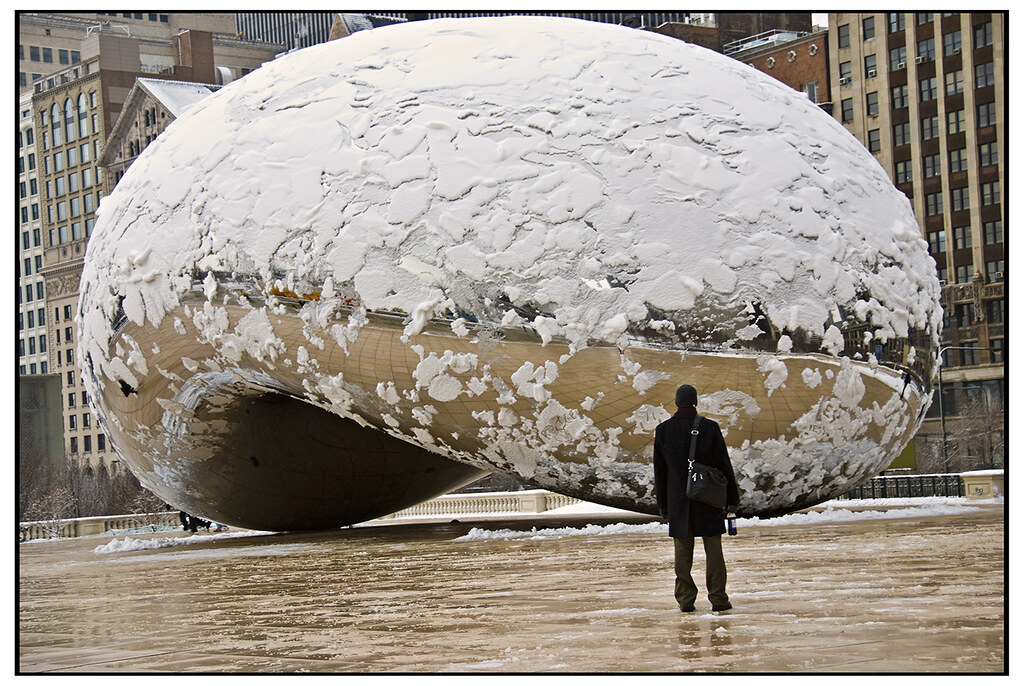 The Cloud Gate is the most famous place in Chicago during Christmas. During winter, the big silver bean looks fantastic due to the ground covered in snow, attracting people from all over Chicago and other parts of the country. People visit this place to take a reflection shot, making it the best attraction in the city.
Moreover, the Cloud Gate is a stainless steel structure designed by Sir Anish Kapoor. It has about 169 polished plates that create a stunning figure's look. We recommend taking pictures of Lake Michigan frozen up with the city's skyline standing behind. So, this is purely an Instagrammable thing that creates a "WOW" factor.
#5 Chicago-Style Shopping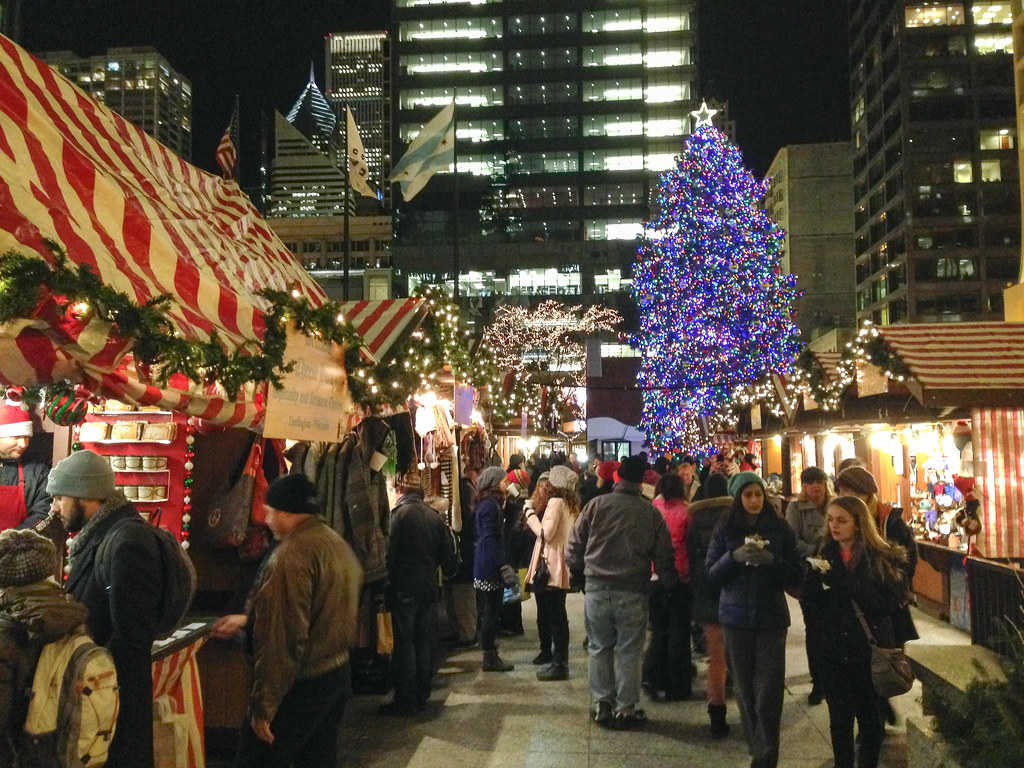 Chicago during Christmas is an excellent time for visiting the holiday markets and looking for unique gifts for your loved ones. When browsing the holiday markets, you will relish the wintertime magic and buy gifts for your family and friends at the most affordable prices.
We recommend visiting these markets because they offer a wide range of Chicago-themed gifts, vintage clothing, and sugary confections. You can also keep yourself warm by enjoying a boozy beverage while browsing these markets.
In addition, if you want to buy unique and affordable gifts, head to the Christkindlmarket at Daley Plaza, a beautiful place Downtown. Here, you can find a large variety of European-inspired Christmas stalls and gifts.
#6 Go to the Majestic Millennium Park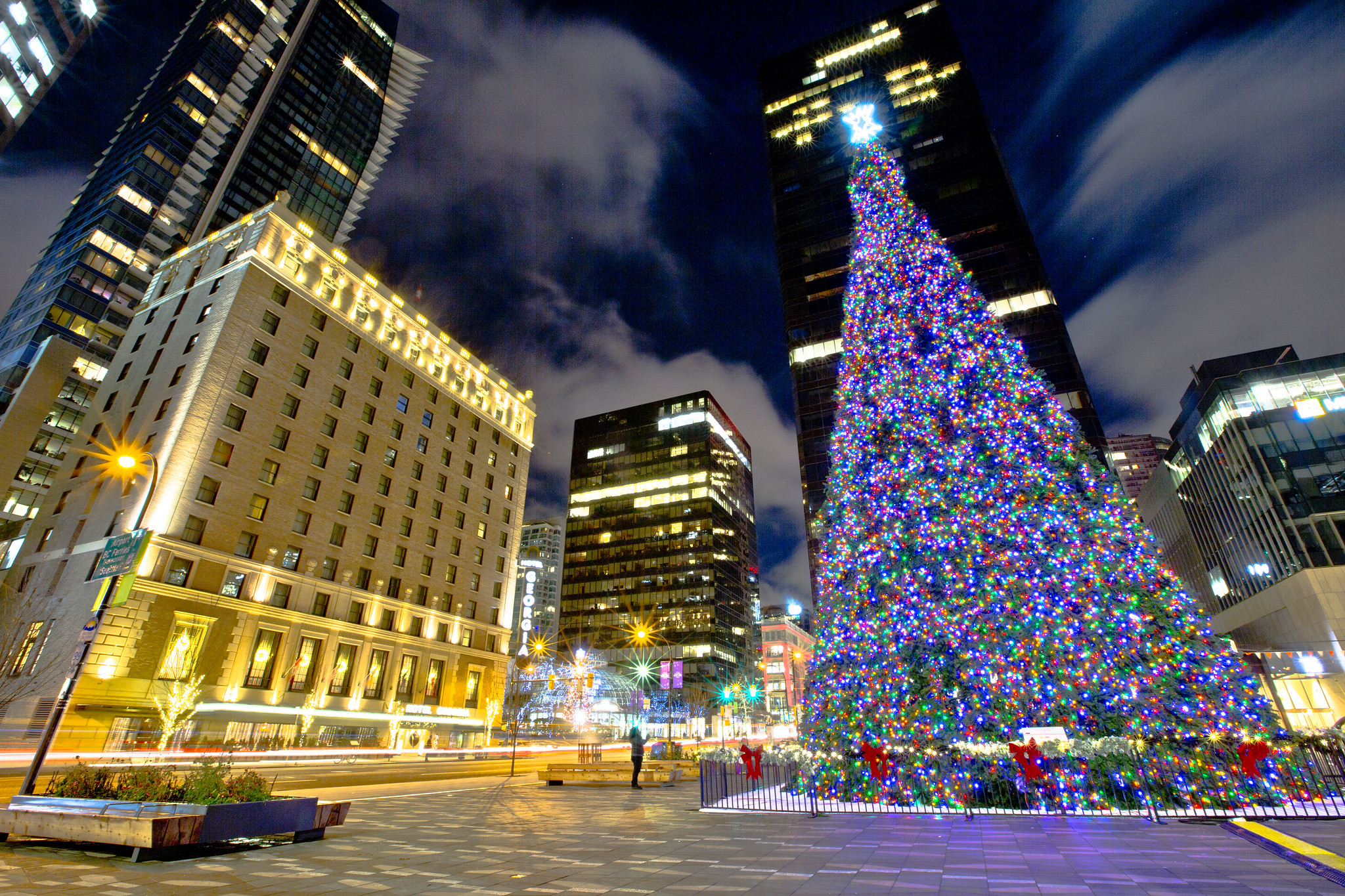 Not visiting the majestic Millennium Park during Christmas won't complete your trip to Chicago. Thanks to the Christmas Tree Lighting Ceremony, the park becomes a special place for all those celebrating Christmas, which attracts thousands of people.
Chicago's administration erects a 50-foot Christmas tree in the Millennium Park, allowing everyone to see the magical vibes of the tree and capture photos for their Instagram or memories to enjoy them for years to come.
#7 Watch the Latest Movies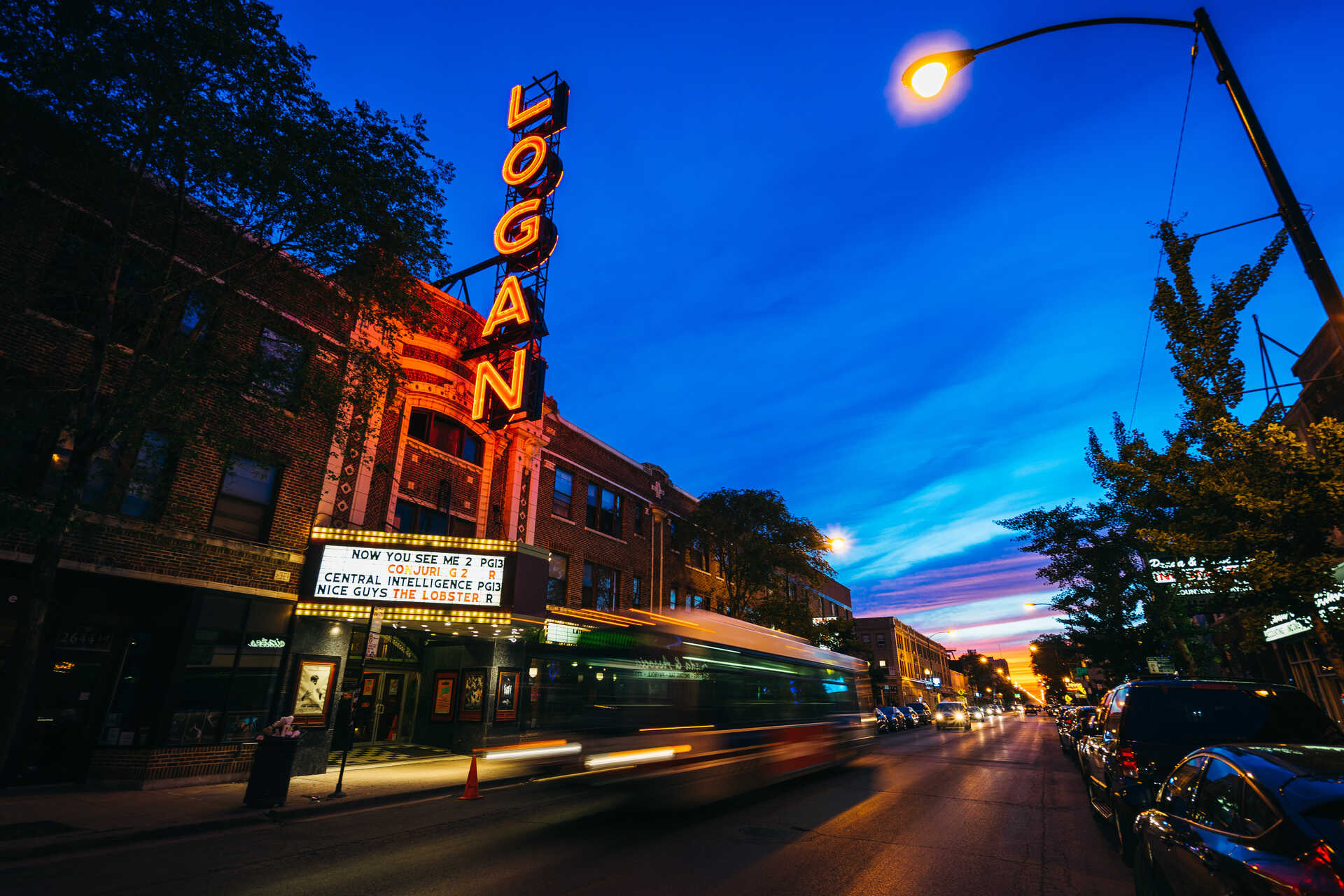 Chicago is home to some of the best cinemas in the world, equipped with cutting-edge technology, allowing viewers to experience something thrilling and memorable. Instead of watching an old movie on Netflix, watching a new film in a cinema is wise.
So, we recommend catching the latest movies during Christmas time. Make sure you bring the entire family to create a memorable experience. If you are a romantic couple, we recommend having a Christmas date night with your loved one. The AMC Dine-in Theatres is an excellent place to eat delectable meals prepared from freshly sourced ingredients, drink special wine, and watch movies.
In addition, Logan Theatre is an old-school cinema with a luscious indoor ambiance, including velvet seats and a warm atmosphere. The great thing is that show tickets are usually cheaper than other cinemas. It is a fantastic place to watch late-night, throwbacks, and the latest movies.

Questo Tips: Plan ahead and check out what movies to watch this week at Logan Theatre.

#8 Sip Mulled Wine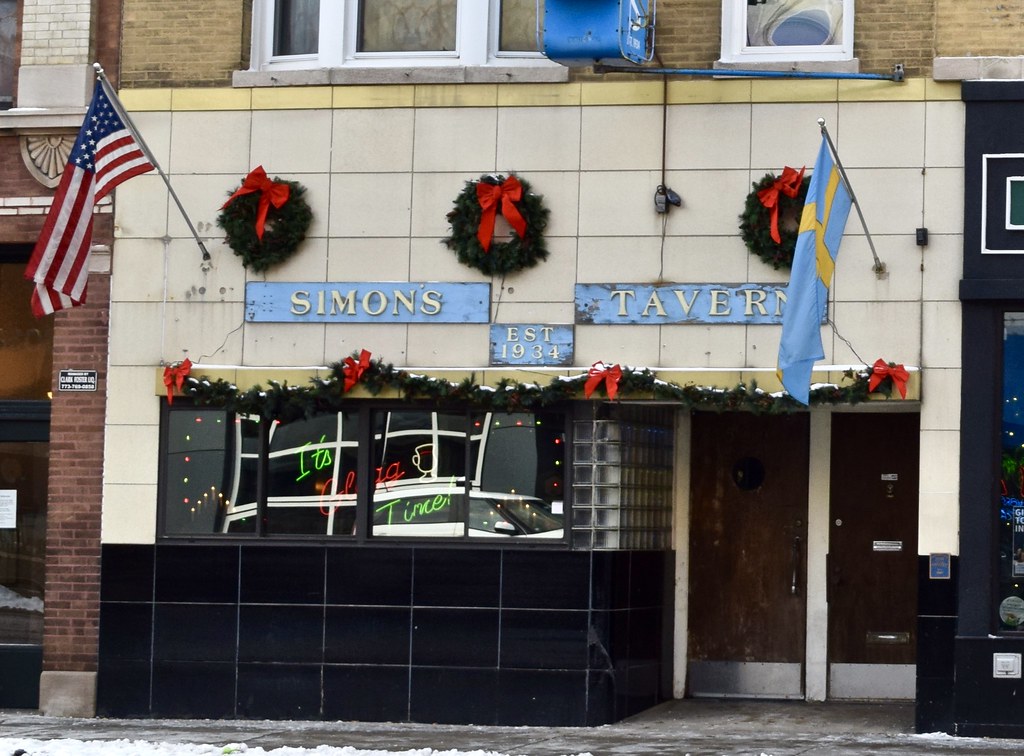 Do you want to spend some quality time with your friends at a perfect night spot in Chicago during Christmas? If yes, head to the Andersonville neighborhood dive bar known as the Simon's Tavern, Chicago's most loved bar.
It is one of the oldest bars in Chicago, famous for the mulled wine known as glogg. The place has been serving locals and tourists for over 85 years. You can enjoy the Tavern's specially spiced wine, listen to live music, and share laughs with your friends all night long.
Final Words
Chicago during Christmas is a magical place to relish the splendid attractions, versatile food, and dozens of other activities. Although the temperature drops quickly during Christmas time, Chicago stays alive, thanks to its vibrant, energetic, and lively atmosphere.
Questo aims to help people find the best places in Chicago, allowing them to get the most out of their Christmas time. Questo is a popular gamified app that engages users in a fun and entertaining way. Make sure to check out our city exploration games in Chicago during Christmas.

Until Next Time!