Team London Bridge teams up with Questo to create their first city exploration game in London
Posted on Nov 11, 2020 by Questo Team
Team London Bridge is the second business in London to join Questo, the award-winning platform for city games, in creating their first city exploration game in the capital of England.
Team London Bridge is aiming to make London Bridge one of the most culturally innovative and environmentally responsible districts in the world. By joining Questo, the team is moving one step closer to achieving their grand vision.
Questo's newest partner carefully curated the new London city game so that it reveals all the parts of London Bridge that they love and perhaps are less known. With the creation of an innovative and environmentally friendly city game that aims to unveil the charm and stories behind global landmarks such as The Shard, Tower Bridge, or the banks of Thames.
"We are very passionate about this corner of London and are keen for everyone to have the opportunity to explore London Bridge's hidden gems. The partnership with Questo offers us the perfect digital platform to engage with those who live, work, or are simply visiting", said Sofia Alexandrache from Team London Bridge.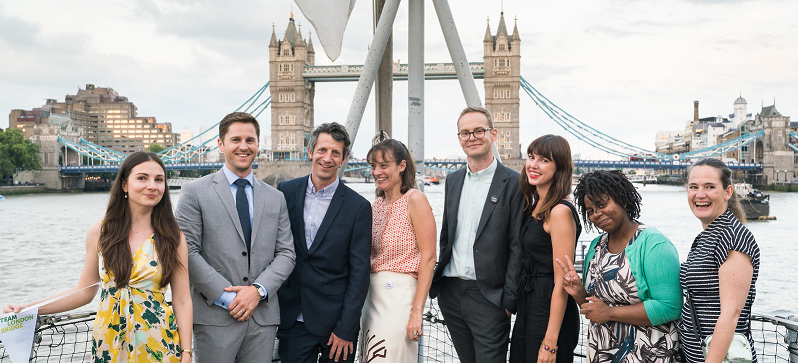 The Questo platform assists travel businesses in creating new revenue streams by offering phone-guided tours called city exploration games that involve elements of outdoor escape games and treasure hunts. These modem tours are interactive, available 24/7 and don't require a tour guide.
Travelers and locals use the Questo mobile app to visit attractions and discover local stories as if they are involved in missions and solve challenges. On each mission, they must solve clues, puzzles, and riddles based on their immediate surroundings in order to continue on their journey.
"London is one of the most important markets for Questo, and we're very happy to partner with Team London Bridge for creating quests around the heart of the city. Moreover, we're happy to work with a local partner that is interested not only in creating experiences for travelers, but also for locals. Today, travel is on hold, and people are more interested than ever in exploring their own cities in a fun and safe way. With us, they can do that by just putting on a mask, download the app, and start playing", added Alex Govoreanu, CEO and Co-founder of Questo.
Questo is currently present in over 80 cities including Paris, Manchester, Liverpool, Glasgow, Birmingham, New York, Tokyo, Sydney, Dubai, Amsterdam, Rome, and Berlin. In the past years, more than 60,000 people finished a Questo city game while walking more than 200,000 kilometers to discover popular and hidden locations, as well as local stories.
The city exploration games are created in partnership with a growing network of over 150 local storytellers and tour operators. Travel businesses that want to join the Questo platform and create their own interactive phone-guided tours can apply here: creator.questoapp.com/business