7 best Tapas Restaurants in Barcelona
Posted on Jun 9, 2022 by Questo Team
Beaches, sangria, parties, Sagrada Familia, food. These are the things that come to everyone's minds when you plan a trip to Barcelona.
A city of endless possibilities, where one thing is certain: you will have a great time. But, if you want to immerse yourself into the Spanish Culture and experience everything that it has to offer, you can't miss out on the food, especially tapas.
The dishes served as tapas come in all shapes and sizes to fit everyone's tastes and preferences. If you have no idea where to start your search for an authentic tapas experience, the Questo team is here for you. Here are our top seven picks for the best tapas restaurants in Barcelona:
Timetable: opened every day besides Sunday and Monday at noon
Price range: $-$$
Neighborhood: El Born
Considered one of the best in town in terms of fresh seafood tapas, there is no secret that everyone must pay a visit to Cal Pep. The restaurant has operated since 1989, and was even in the World's 50 Best Restaurants, ranked No.31. If that hasn't convinced you yet, the food surely will. So, obviously, it's one of the best tapas restaurants in Barcelona
Their dishes are based on the Mediterranean Cuisine, with names such as grilled monkfish, baby squid, chickpea casserole, calamari, or even mussels. They offer a variety of over 70 different kinds of tapas and other assortments of food.
If you are looking for a recommendation on what to order, you need to know that their Spanish tortilla and tuna tartare are customers' favorites.
Tip: they recommend you ask the staff about the daily specials, which are based on what's in season, so you will get the freshest produce.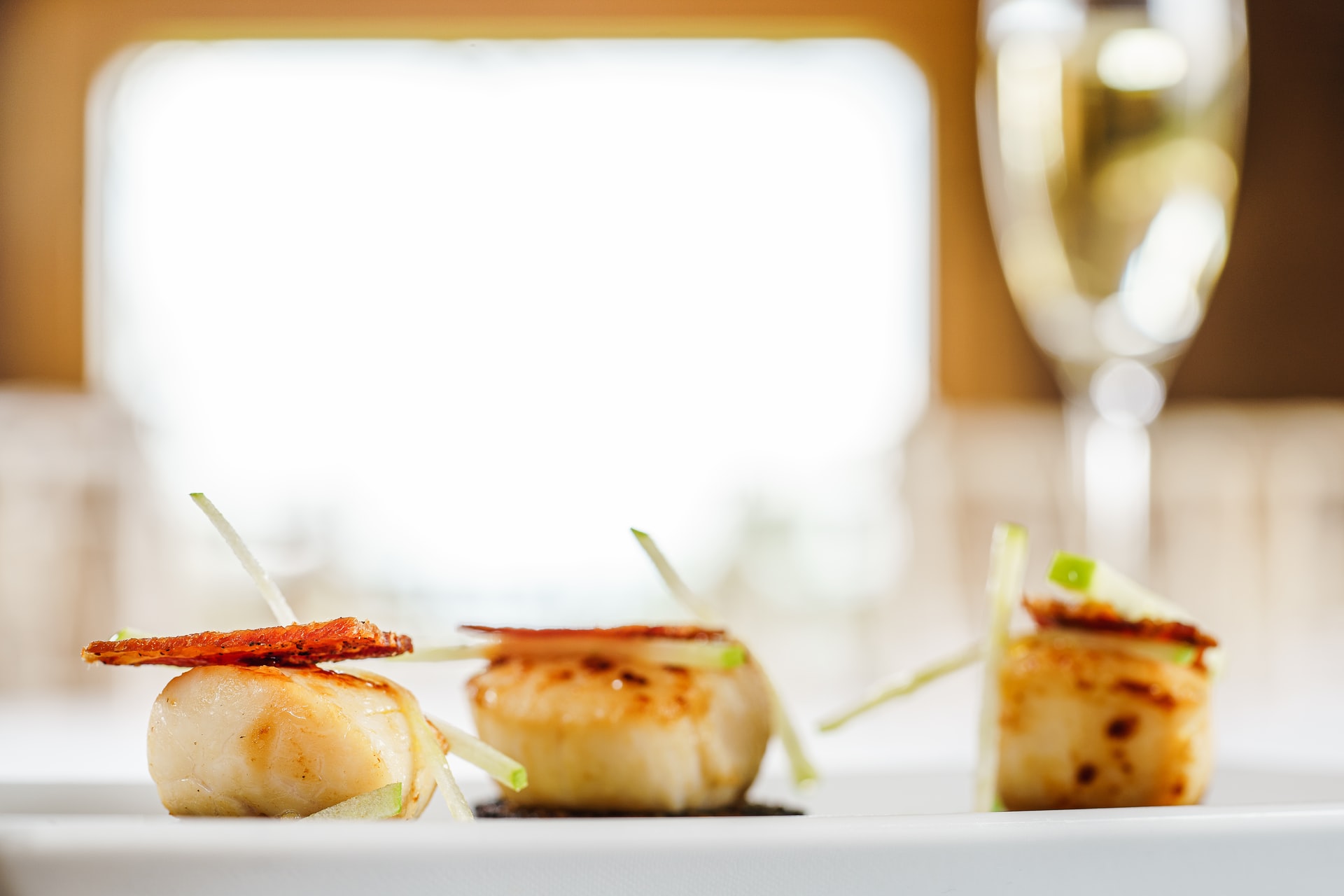 Timetable: opened Wednesdays to Sundays from 12:30 PM
Price range: $-$$
Neighborhood: El Born
If you feel like taking a break from sightseeing, this bodega is waiting for you right in the historic part of the city. It has an authentic feel to it, with the ambiance of a classic bodega complimenting the food experience.
The menu includes dishes such as "Xampanyet" anchovies, Pickled mussels "Escuris", Txoko croquettes, or Tuna tataki with mango coulis and celery.
Questo tip: you should also check out our Barcelona Ghost Tour: Gothic Quarter Exploration Game when you are in the neighborhood. Tapas and ghosts sound like a perfect match.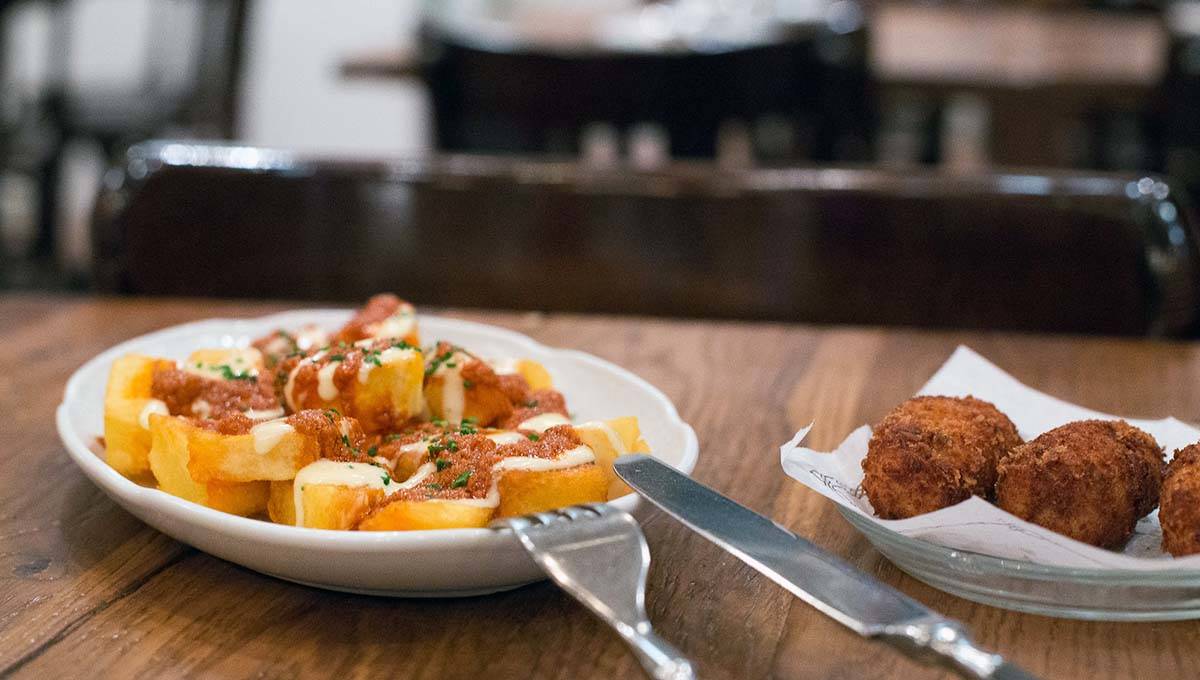 Timetable: opened every day from 12:30 PM
Price range: $- $$
Neighborhood: El Born/ La Ribera
Despite the fact that it is situated in a touristy area, Bormuth attracts both locals and tourists with what they offer. It has a modern vibe to it but feels classic where it needs to.
Besides the delicious tapas, you have to try their drinks, the selection is great. After all, Bormuth isn't named after the vermouth, their signature drink, for nothing. You are not only getting to taste one of the best tapas in Barcelona, but also a night to remember with the drinks.
Bottoms up!
Tip: try the bravas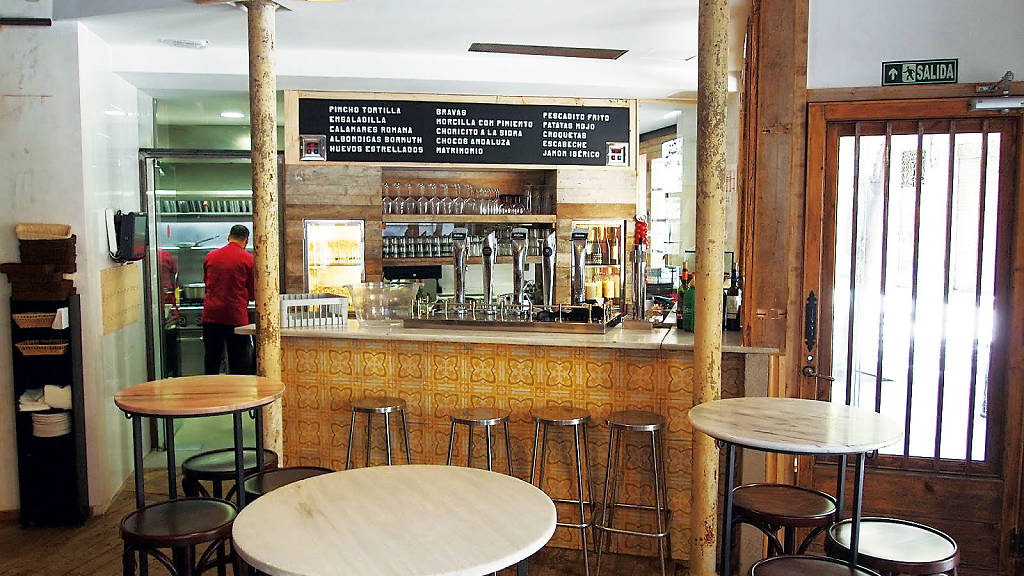 Timetable: 08:00 AM - 12:00 AM Tue-Sat
08:00 AM - 05:00 PM Sun
Closed on Mondays
Price range: $- $$
Neighborhood: El Turo de la Peira
Situated in a less central neighborhood, this bar went from a local secret to be all the fuss in Barcelona. Even though they are not situated in the center, the lines of people waiting outside to get a seat are a testament to what they bring to the table: one of the best tapas restaurants in Barcelona.
You will be welcomed by traditional aragonese decor that really creates an ambiance paired with the open kitchen for a full experience. Also, you should know that they are famous for their patatas bravas, don't miss out on that,
Other popular dishes include fresh anchovies, tendered battered squid rings, potato omelet and 'llonganissa sausage.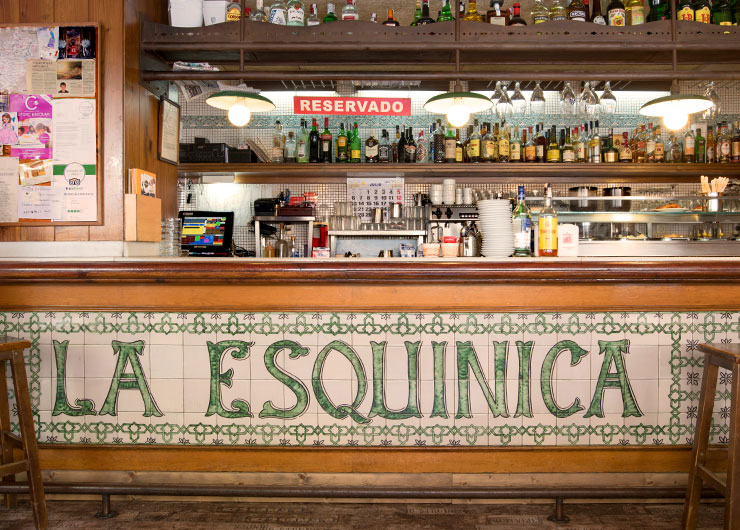 El xampanyet
Timetable: 12:00 PM - 3:30 PM Tue-Sun
7:00 PM - 11:00 PM Tue-Sat
Closed on Mondays
Price range: $-$$
Neighborhood: El Born / La Ribera
Operating since 1930, El Xampanyet finds itself in the heart of Barcelona, near the Picasso Museum. The name comes from their signature drink, a sparkling wine called Xampanyet.
Against their popularity, the place is a little small, so don't be surprised if it gets crowded. Of course what you should be ordering is Xampanyet or cava, as it's known in other places, but the tapas complement it well.
If you weren't convinced yet that you can't miss out on El Xampanyet, you should know that they also received the Travellers' Choice 2021 Award.
Timetable: 12:00 PM - 4:00 PM Mon-Sat
7:00 PM - 10:30 PM Mon-Fri
Closed on Sundays
Price range: $-$$
Neighborhood: Sants-Montjuic
Quimet i quimet is fairly little in size, but they for sure make up for it with their high quality products. From the outside, you would think it is just another wine bar, but actually is one of the most notorious tapas places in Barcelona.
Of course, you need to try the wines. In terms of food, they specialize in shellfish preserved in tins, named conservas and montaditos (tapas served on bread).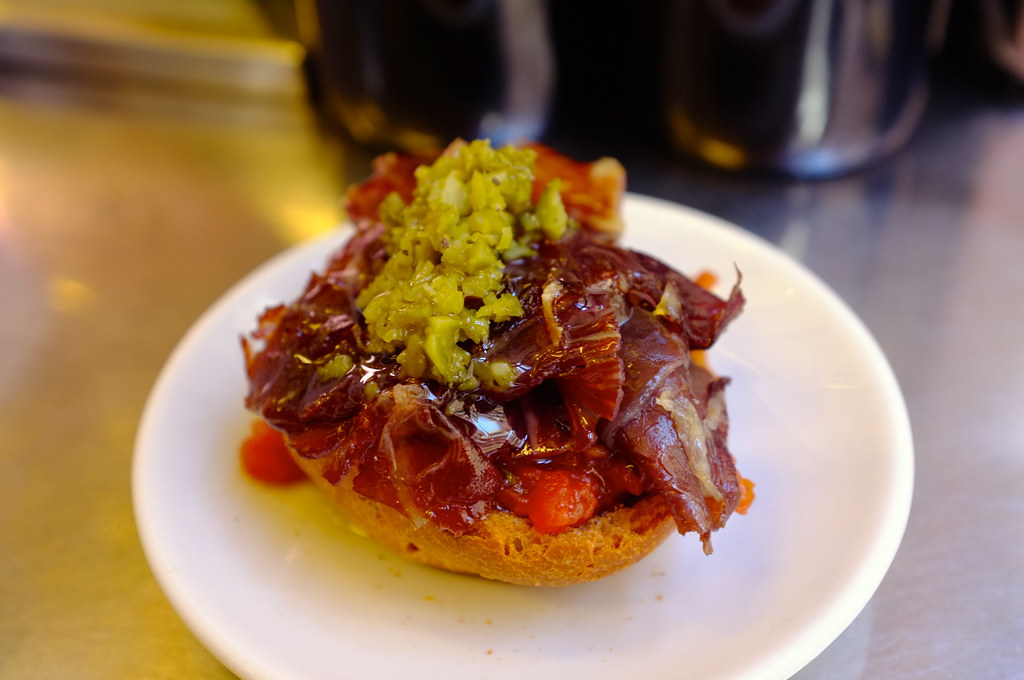 Timetable: 10:30 AM- 04:00 PM Tue-Sat
Closed on Sundays and Mondays
Price range: $-$$
Neighborhood: La Rambla
El Quim de la Boqueria is one of a kind thanks to its location, so it is no mistake that you will find it in any list of the best tapas places in Barcelona. The bar is situated in the heart of La Boqueria, one of Europe's most emblematic markets. Stopping at this bar is an experience in itself with the atmosphere that the market provides. The chefs are right in front of you preparing your order while people roam beside you going from shop to shop.
You really should try all the tapas you can eat, the produce being fresh always and bought from the markets right beside you. Also, indulge in some wine and beer to enhance your taste.
This place is also amazing for eating alone. Everyone sits on barstools right next to each other, so it's a great way to start a conversation with strangers, make some friends, visit other tapas places or even explore the city. If that opportunity occurs, we recommend you check out Romantic Barcelona: Gothic Quarter Exploration Game, available in the Questo App.
Buen apetito. Enjoy!