Safe Travel Singapore - What You Need to Know
Posted on Apr 15, 2022 by Rick Wilder
Travelling to Singapore might be one of the most exciting experiences for any avid traveller, and the hype is justified. Located on the southern tip of the Malay Peninsula, the city-state is home to amazing natural (and man-made) beauty, history, culture, and, of course, delicious food.
However, while the welcoming nature of locals can be infectious, some travellers may still be apprehensive about their visit. But fret not! With a little knowledge and planning, you can make your visit to Singapore a memorable one. Read on for your guide to safe travel in Singapore.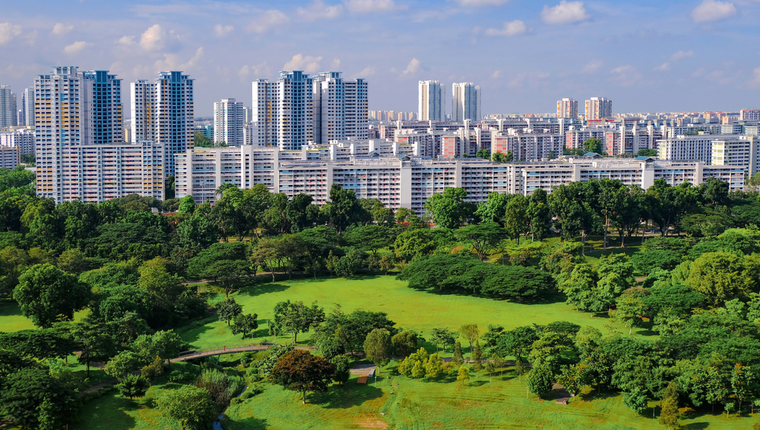 What's so great about Singapore?
There's so much to love about Singapore, it's almost impossible to choose! First and foremost, you'll notice that, as one of the most densely populated places in the world, Singapore has a unique way of dealing with its population density.
One of the most obvious examples of this is the city's endless array of tree-lined parks and gardens. In addition, you can also visit the Singapore Art Museum, Sentosa, the Marina Bay Sands, and the Night Safari.
The food in Singapore is another thing to love about the city. Visitors will find an incredible variety of authentic and international cuisines, from hawker stalls to Michelin-starred fine dining establishments.
Beyond food, Singapore is also home to several quirky 'Singaporean traditions', including elaborate birthday cakes and the national pastime of queuing – some Singaporeans join a queue even though they have no idea what is at the end; they do it simply because there is one!

Getting around in Singapore
Let's face it, travelling to other countries can be a bit nerve-racking. You never know what you're getting into, and whether you'll be able to make it from A to B safely, especially if you factor in a timetable.
Luckily, Singapore is extremely easy to get around in. The country's high-speed train network connects all major cities, and it's often ranked among the best rail networks in the world.
Depending on where you're going, you can also take the bus or MRT, which both function like clockwork. There's also a wealth of taxis and Ubers available for hailing, so don't worry about a lack of options!

The best things to do in Singapore
A great way to get a feel for the city and meet some friendly locals is with a tour. There are plenty of options for cultural and historic tours, from Singapore's own Heritage Walks and Singapore Walks, to tours led by Singaporeans themselves.
If you're looking for something a bit quieter (or indeed cheaper!) than hiring a guide during your visit, feel free to check out our self-guided walking tours in Singapore, assisted by our award-winning app. It's sure to be a necessity for safe travel in Singapore if you'd prefer to go it alone!
That's not all Singapore has a lot to offer from an adventure perspective. From cycling around the city's beautiful national parks, to surfing at Sentosa, Singapore has something for every outdoor enthusiast.
The city's many shopping malls are also worth a visit, as they often have interesting cultural exhibitions and activities, such as art workshops and language classes.
If you're really looking to get the locals' attention, there's nothing like learning how to speak Chinese or Malay! Classes range from beginner basics, to conversational topics, and even business Chinese and Malay.

Travelling as a woman in Singapore
If you're a woman travelling to Singapore, you might be surprised to hear that the city-state is a champion for women's rights.
You're unlikely to experience harassment or discrimination here - but, as always, avoiding lone walks after dark wherever possible significantly boosts your safety in any country.

What are Singaporean locals like?
Singaporeans are often told they have a unique 'Singaporean' spirit, but what does that really mean? Well, it basically means they're friendly and easy-going.
In addition to this, most Singaporeans are very down-to-earth. And while they might seem like they don't have a care in the world, they're certainly aware of you and may offer to help without you even needing to ask! In some places, looking like a tourist has its benefits!

Common misconceptions about Singapore
Despite the country's amazing natural beauty and friendly people, some people still have misconceptions about Singapore. These include thinking it's just a city, or it's too expensive for a budget traveller.
In reality, both of these are false. Singapore is one of the most diverse and multicultural cities in the world, and has a very low cost of living.
Moreover, it's also home to some of the most iconic natural attractions in the world, including the world-famous Sentosa. So, yes, it's worth travelling to!

Things to avoid in Singapore
Of course, everyone loves to hear about the good things about a country, but let's get down to the nitty-gritty here. While Singapore is full of amazing things to do, there are also some not-so-great things to do in the city-state. Here's a brief roundup of things to avoid:
First and foremost, do not visit Singapore during the monsoon season. If you do, you're likely to experience flash floods and landslides, which can be very dangerous.
This one is particularly important: Drunk and disorderly behaviour is taken very seriously in Singapore. Convicted offenders face fines, imprisonment, and/or corporal punishment (caning).
It's illegal to consume alcohol in public places between 10:30 p.m. and 7 a.m., and all day on weekends in certain areas and designated Liquor Control Zones. Check the local laws and customs of the area you intend to visit!
Furthermore, be careful when visiting the city's entertainment districts. These, such as Geylang and Clarke Quay, are often frequented by the more party-orientated segment of the population. Which is to say, things can get a bit too crazy for quiet people!
Summary
In summary, if you've ever been or are still on the fence about visiting Singapore, you're in for a treat. Safe travel in this city-state really is a breeze, and it's an unforgettable place to visit. All in all, it hits the golden ratio of friendly people, a chilled atmosphere and beautiful sights.
So, what are you waiting for? Singapore isn't going to visit itself!
That just about concludes our Safe Travel Singapore guide.
Just remember, if you find yourself in Singapore and fancy doing something adventurous, try one of our self-guided city exploration games/walking tours! For more information, check out the Singapore City page to see an updated list of the games we have on offer. Bon voyage!