A Couple's Guide to Amsterdam: 6 Best Romantic Things to Do
Posted on Jun 8, 2022 by Questo Team
One may find himself in Amsterdam for various reasons, but with a city that has such a diversity of fun activities, we firmly believe you won't get bored here.
When you want to go on a date, sometimes it's hard to think of things to do that will be to both your liking. But, you're in luck: we are here to help and we promise you a good time.
#1 The Canals
When someone says Amsterdam, the first thing that comes to mind is the canals that go through the whole city. With that being said, the idea of roaming the canals at dusk or even at night is indeed romantic, so it's a perfect idea for a date. It costs nothing, so you don't have to worry about that either.
Tip: If you just feel like walking, but don't know where to begin, Questo has a game focused on the exploration of the canals - Canals of Amsterdam: Wonders of The City, available on the app.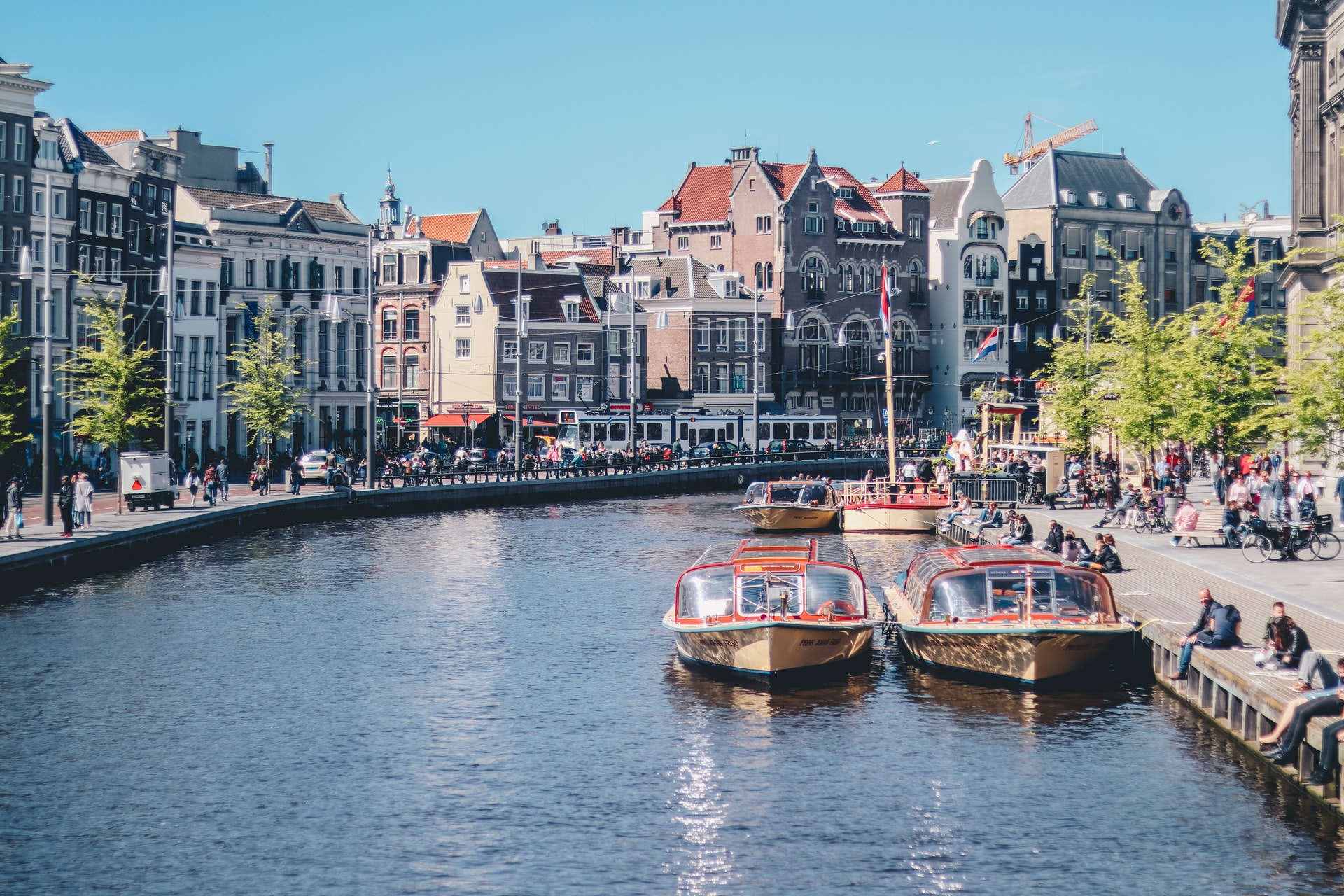 #2 Vondelpark
You can never go wrong with a walk through the park. Morning, noon, or evening, this park is always a pleasure to visit. It is situated in a central area, south of Leidseplein. From here, you can easily go visit the Van Gogh Museum or Rijksmuseum which are really close by.
Vondelpark is the largest park in Amsterdam with over 45 hectares. Both tourists and locals love this park and you will see people doing various activities such as dog-walking, exercising, biking, or just strolling around. If you are lucky enough, you might see a concert being held at the open-air theatre.
Another idea is to have a picnic here. What is a more romantic thing to do in Amsterdam than enjoying a relaxing picnic in a quiet place in the middle of the city?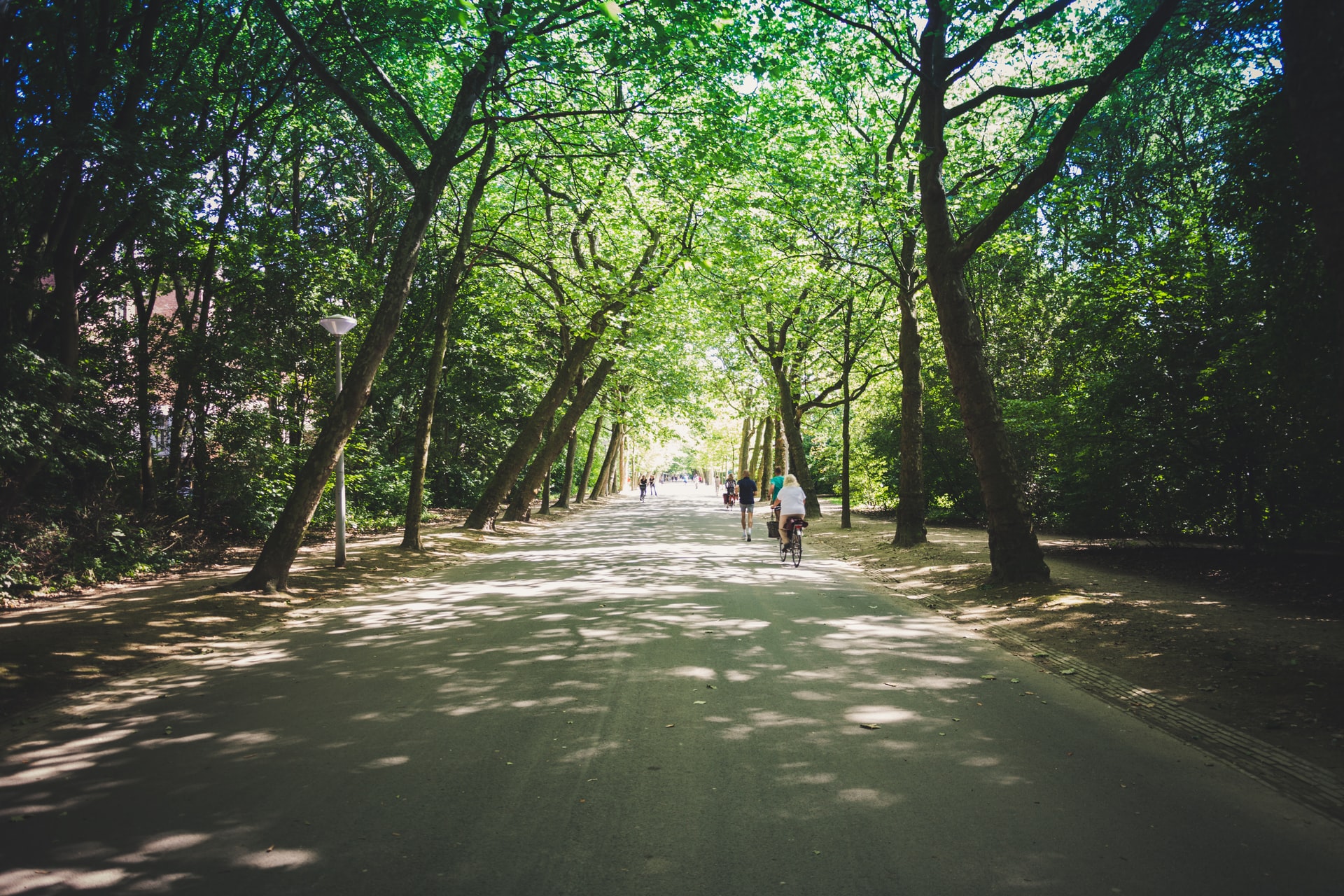 #3 Museumplein
Some people's idea of romantic dates might not be a relaxing stroll or a picnic in the park. For those of you who need something more stimulating, Amsterdam has the perfect place for you: Museumplein - a square filled with knowledge and art.
Museumplein includes the most important and fascinating museums in Amsterdam: Rijksmuseum, Van Gogh Museum, Stedelijk Museum, and Moco Museum. They are so close to each other that it makes it really easy to go from one to the other, so you can have a day dedicated to exploring them.
Tip: Our personal favorite is the Moco Museum because their exhibitions always change and also it's such a fun place to experience modern and contemporary art
P.S. you can take some really nice Instagram-worthy pictures there too and brag about all the romantic things you did in Amsterdam.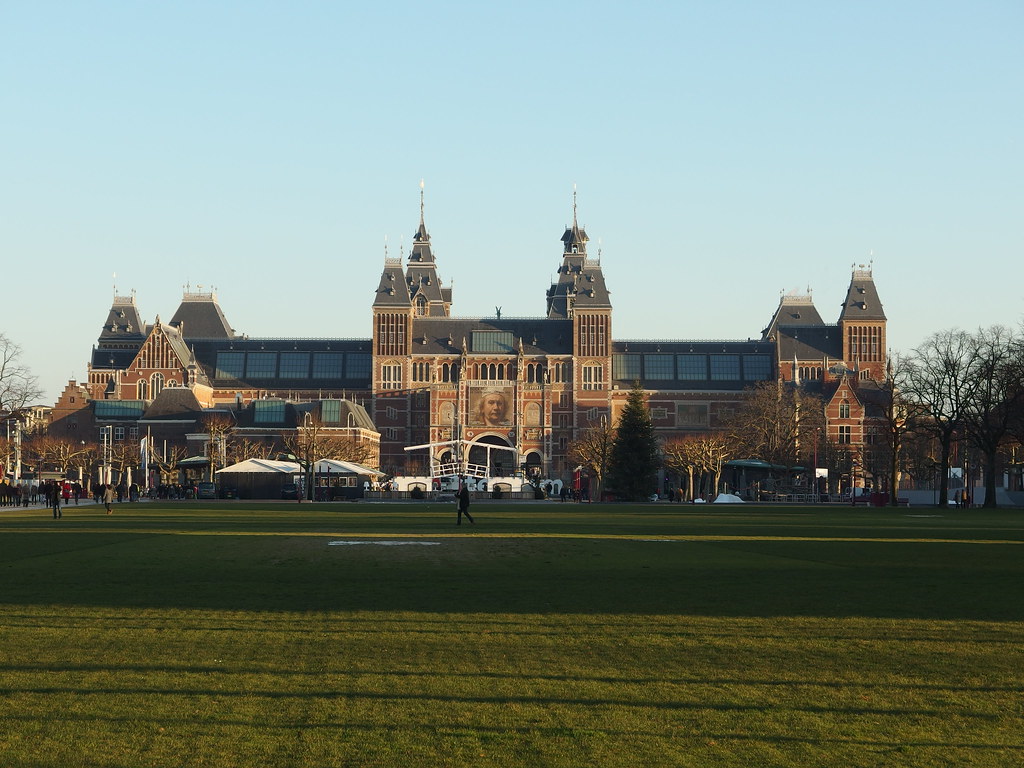 #4 Keukenhof Gardens
We all know that the Netherlands is famous for its tulips. With that thought in mind, rather than getting your significant other flowers, why don't you bring them to a garden filled with the most beautiful flowers you have ever seen? It doesn't get more romantic than that.
Tulips, hyacinths, daffodils, orchids, roses, carnations, etc. - Keukenhof Garden has it all. Named the Garden of Europe, it has over 7 million flowers. To get the full experience of the garden, you should visit in spring, so you can see everything bloom. How romantic!
The garden is not far from Amsterdam, but you need to take a train to get there. If you are feeling adventurous, you can rent bikes, but it will take you 2 hours to get there this way. But, believe me, it is worth it!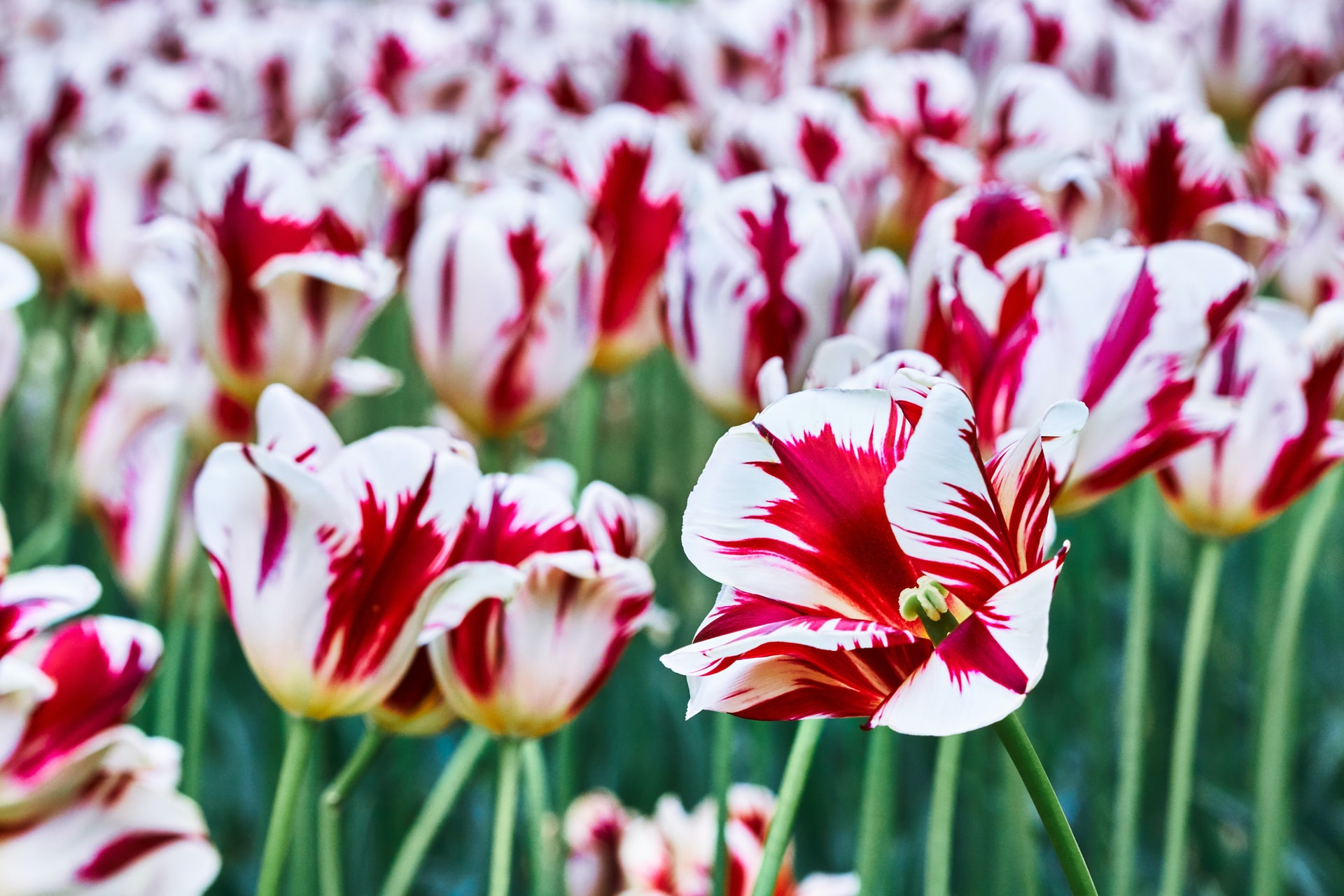 #5 Bike riding
One thing is for certain in Amsterdam: you don't need a car. Everybody around the world has heard about the fact that here almost everyone owns a bike.
A lot of people these days say they hate clichés, but in this scenario, they come in our favor. A long bike ride sightseeing the whole city may be your answer for a perfect date. Maybe it is a simple idea, but for sure it's an amazing romantic thing to do in Amsterdam.
It is really easy to find bikes to rent in Amsterdam. But, if you prefer something faster, you can rent scooters too (don't forget you need to have a license for them).
Some places you should visit on your biking date should be Jordaan, De Pijp, Westerpark, or Haarlem. Also, you can find Cycle Routes online.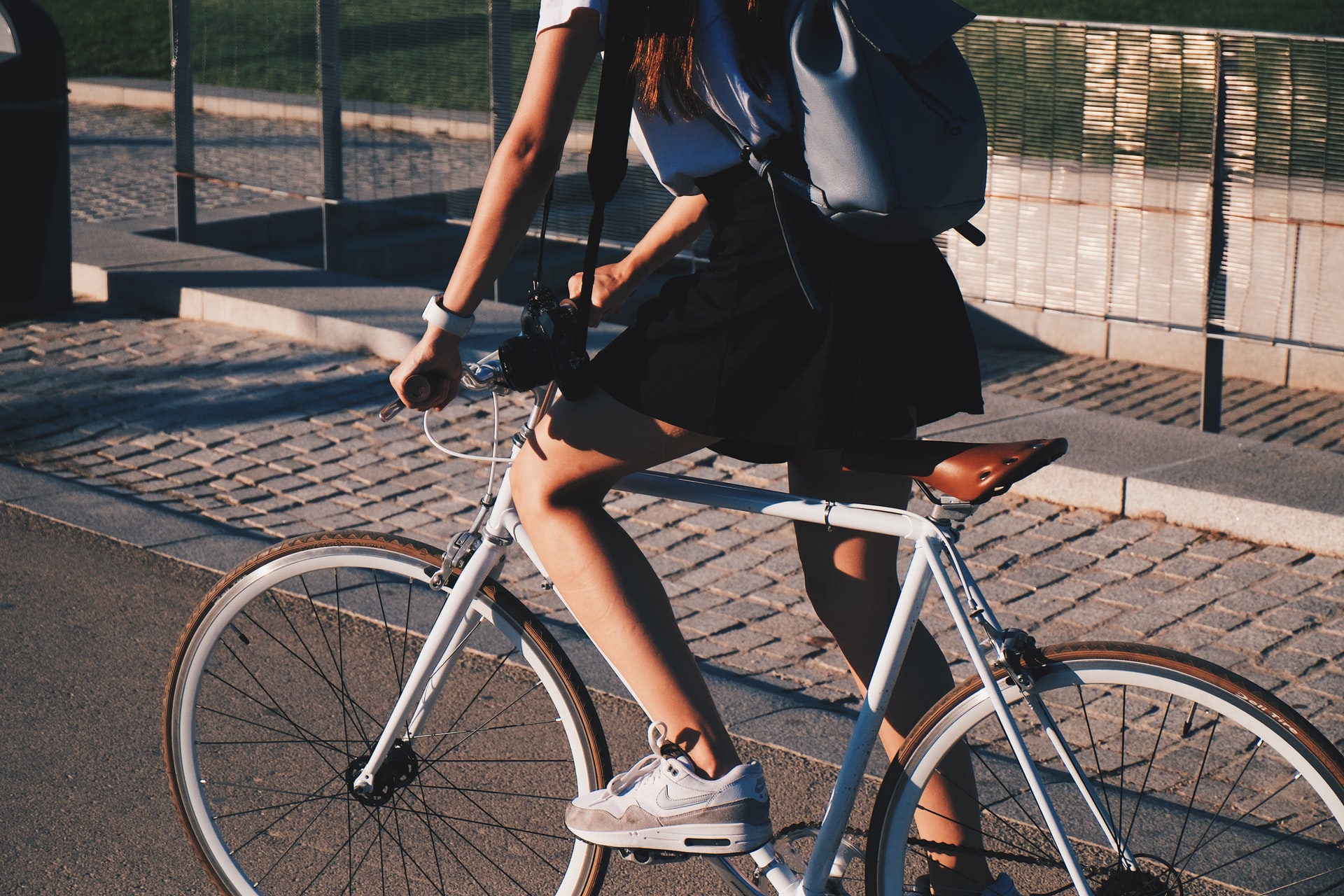 #6 Exploring with Questo
Questo is a great way of exploring the city and also bonding with the people that you're with. In solving the questions provided by the game, you will find yourself working as a team and having fun doing it.
That's why the games provided by Questo are perfect for romantic things to do in Amsterdam. This way you might find new things about each other that you never thought of. The best pick for a romantic day would be Romantic Highlights of Amsterdam: Fairytale or Tragedy?
If you are looking for other games in Amsterdam, that is not so much based on the romantic aspect, we provide a variety of them, such as Centrum Amsterdam: The Golden Tulip Hunt, Highlights of Jordaan Amsterdam: The Cursed Houses, Coffeeshops Amsterdam: The High Life
If you choose to play one of our games, don't forget to post pictures of you having fun!
At the end of the day, any activity can feel romantic if you are in that state of mind and with someone special. That is what counts the most, but in such a beautiful city, you can't miss out on the things it has to offer.