Questo launches the first city exploration tour in Pisa in partnership with local tour operator Discovery Pisa
Posted on Oct 19, 2020 by Questo Team
Questo, the platform for interactive phone-guided tours, partners with Discovery Pisa to create the first city exploration game and tour in Pisa.
Discovery Pisa is one of the most innovative tour operators in Pisa and the first operators to create a phone-guided tour using the Questo platform. The local Italian tour operator is targeting people who want to grasp the hidden core of Pisa, have fun and learn about art, history, legends, and secrets of the wonderful Italian town.
Andrea Dominguez, the founder of Discovery Pisa, commented, "After the Covid, we realized that we needed to find a way to reach all the people that might avoid regular walking tours. These are people who prefer to explore the city on their own, afraid of group tours, but who still want to learn about the history and curiosities of the city. Questo seemed to be the perfect option for us. It's something fresh where you can enjoy a city game and learn lots of things."
The Questo platform helps tour operators all over the world to create new revenue streams by offering private, interactive, and digital tours to their clients, which are available 24/7 and don't require a tour guide. Travelers and locals use the Questo mobile app to visit attractions and discover local stories as if they are involved in missions. On each mission, they must solve clues, puzzles, and riddles in order to continue on their journey.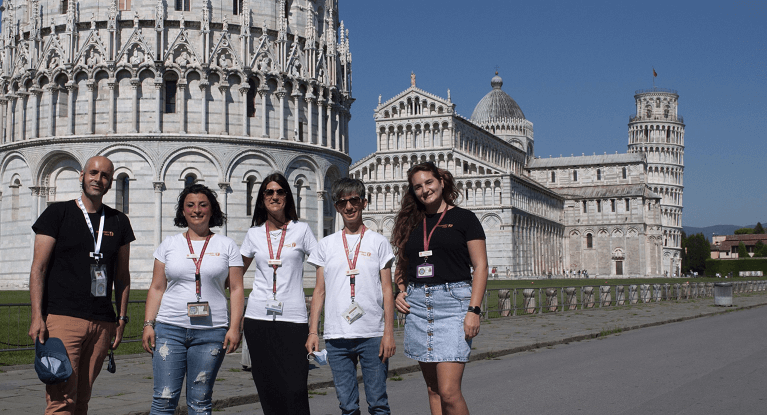 "We're excited to start working with Discovery Pisa, our first partner in Italy for creating city games in a top European destination. With this new collaboration, we aim to create a new way for both travelers and locals to explore this treasure of a city in a fun and safe way during COVID times and after. The Questo platform is growing rapidly, and we are happy to see an increasing number of new partners from around the world who are interested in creating their own Questo games", said Alex Govoreanu, CEO and Co-founder of Questo.
Questo is currently present in 80 cities including New York, San Francisco, Tokyo, Paris, Amsterdam, Rome, New York, and Berlin. In the past years, more than 60,000 people finished a Questo city game while walking more than 200,000 kilometers to discover popular and hidden locations, as well as local stories. The city exploration games can be purchased in the Questo iOS and Android apps or the Questo website, on TripAdvisor and GetYourGuide, Musement, Klook, Expedia for prices ranging from 8 to 20 Euro.
The city exploration games are created in partnership with a growing network of over 150 local storytellers and tour operators on 5 continents like Destination Asia in Thailand, JTB in Japan, Arabian Adventures in Dubai, Street Art Museum Tours in Washington, and more. Tour operators that want to join the Questo platform and create their own phone-guided tours can apply here: https://creator.questoapp.com/business.
Questo has received the "Most Disruptive Travel Start-up of 2019 in Hospitality" Award by the World Tourism Organization and is considered one of the Top 25 Hot Travel Startups 2020 according to Phocuswire.