16 Places to Eat in Tokyo, Japan
Posted on Jun 8, 2022 by Questo Team
Tokyo is a beautiful city with rich culture, diverse gastronomies, and state-of-the-art restaurants/cafes that serve delectable food. Tokyo is home to hundreds of restaurants and eateries. If you are a tourist, finding the best place to taste local or continental food is a daunting and time-consuming task. Today's article will list the 16 best places to eat in Tokyo, Japan. Read on!
Although Takazawa is a small restaurant, the family-friendly place attracts hundreds of people every day, thanks to delicious vegetarian and vegan options. The restaurant has a diverse menu with over 15 vegetarian dishes.
So, you can choose your favorite dish to satisfy your tastebuds. The restaurant's interior is minimalistic and comfortable, creating a peaceful environment for families and friends to enjoy fine dining.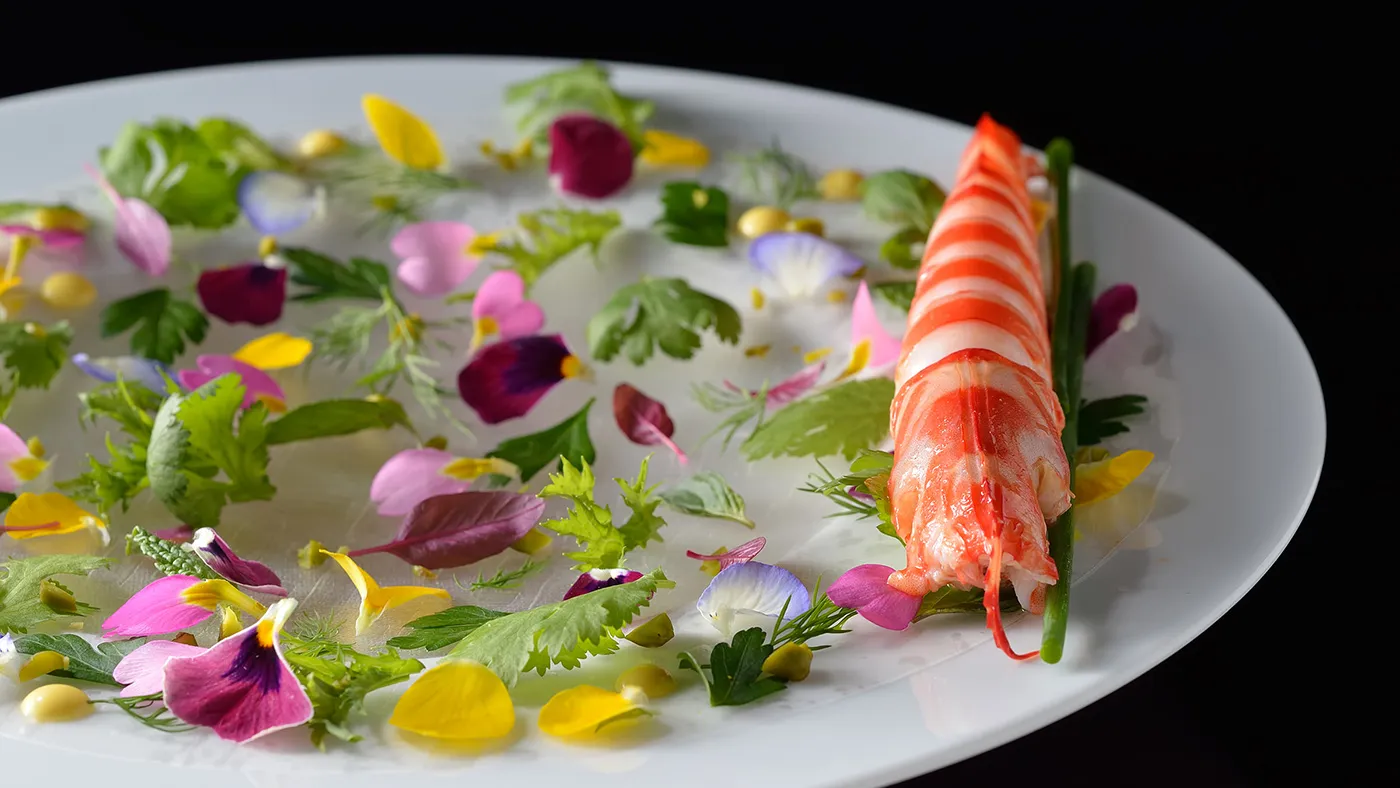 Sukiyabashi Jiro is one of the best places to eat in Tokyo, especially if you are a sushi lover. Jiro Ono is a legendary sushi master and chef who run this restaurant. Bear in mind that Sukiyabashi Jiro is one of the most expensive restaurants in Tokyo. So, if your budget does not allow it, you can explore other restaurants to try sushi, the staple Japanese food.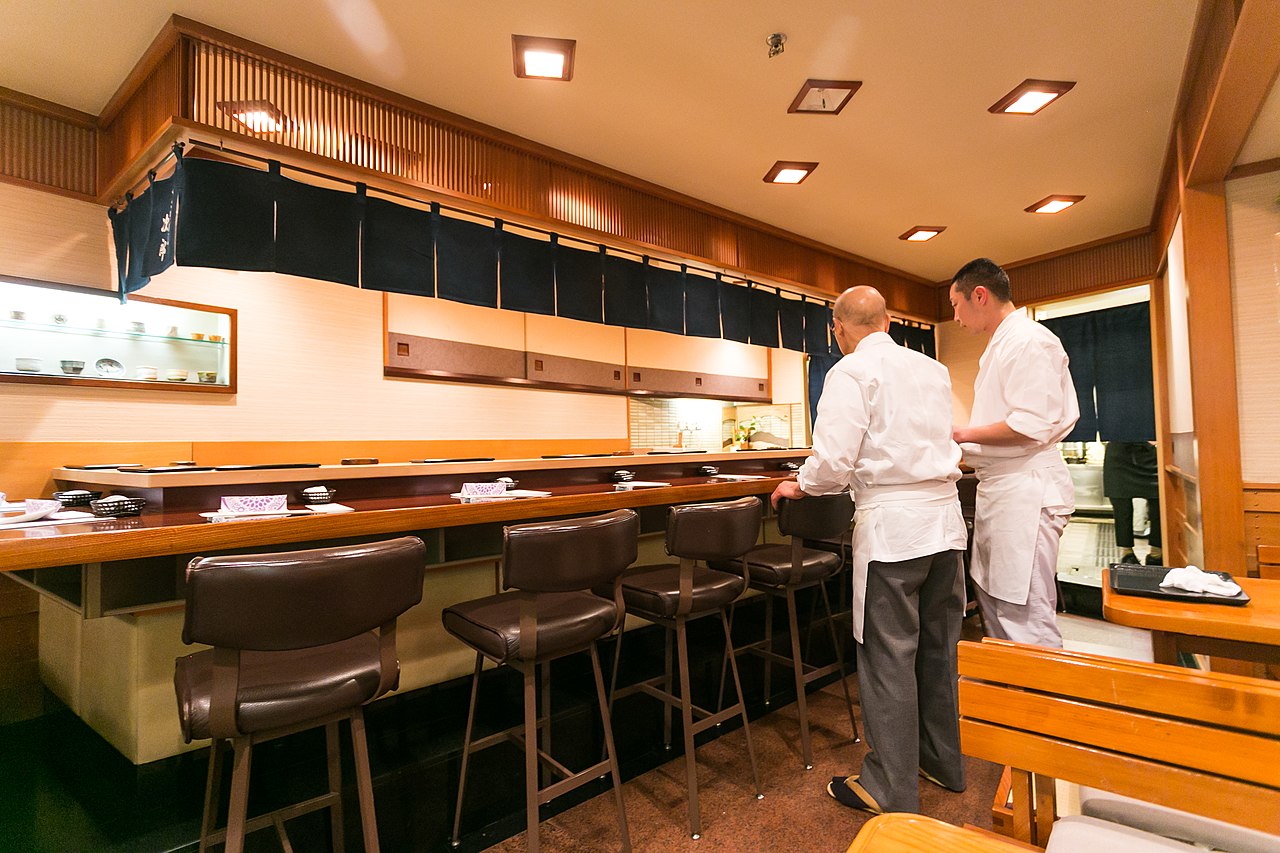 Hideki Ishikawa is the epitome of Kaiseki cuisine in Tokyo, Japan. The restaurant serves traditional Japanese dishes, such as chargrilled eel with sweet onion, rice with matsutake mushrooms, and dishes made of ultra-seasonal ingredients. The restaurant has three Michelin stars, making it a must-to-visit place to eat in Tokyo.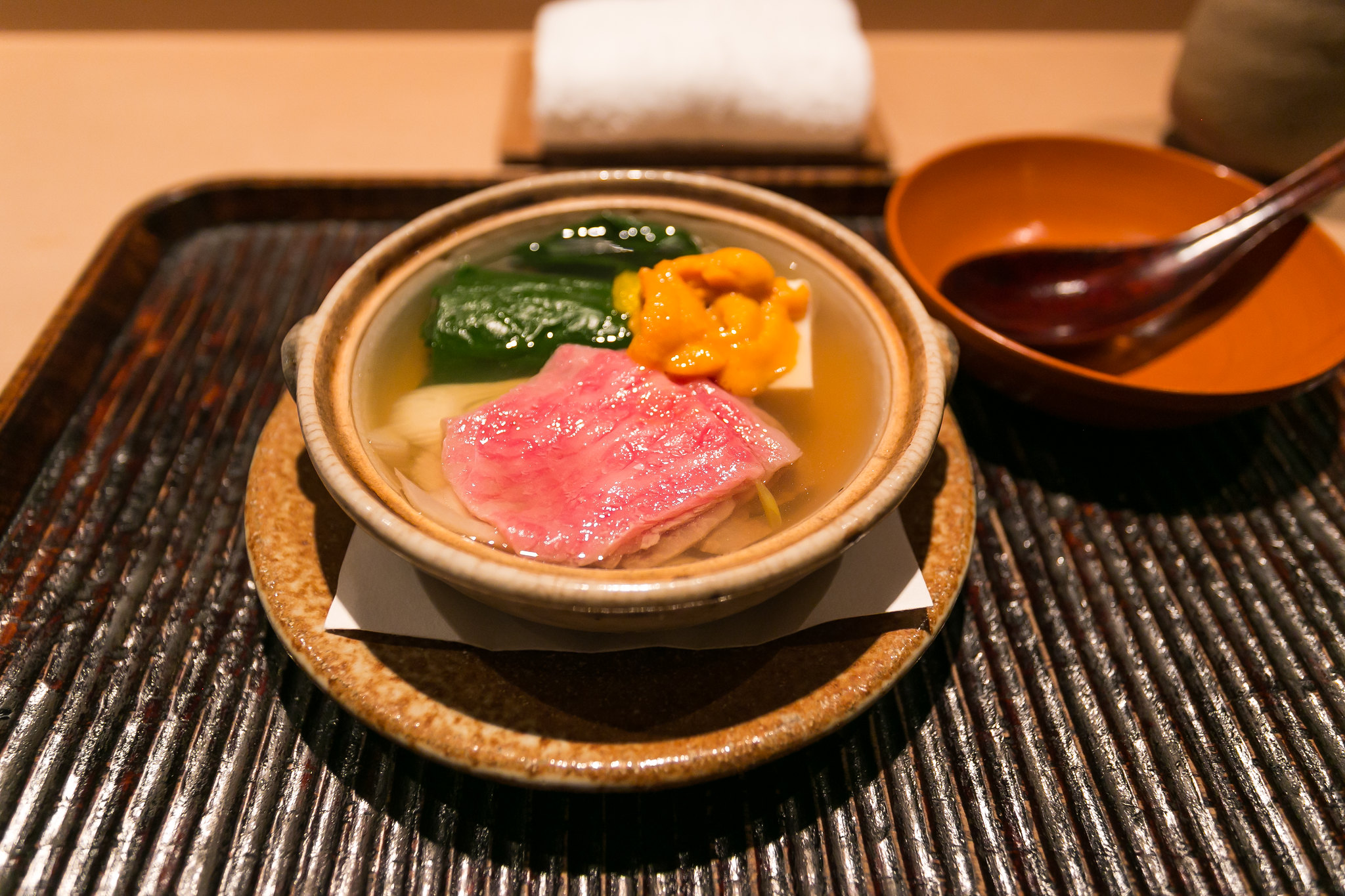 Kobe Beef Teppnyaki Hakushu
Teppanyaki is a family-owned restaurant in Tokyo's Shibuya area. It is one of the most recommended places for tourists to eat Kobe Beef in Tokyo. The beautiful interior décor, background music, friendly staff, professional chefs, and clean environment make Teppanyaki Hakushu one of the best restaurants in Tokyo.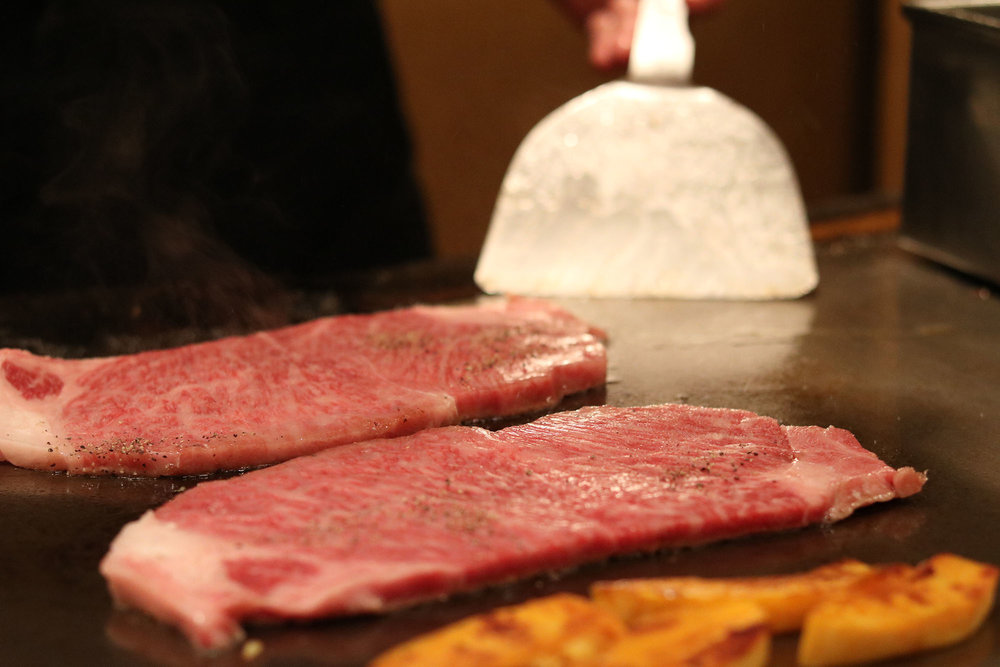 Toshiya Kadowaki is another must-to-visit place to eat in Tokyo, Japan. It is a two Michelin star restaurant that serves a wide range of dishes. However, the place is famous for its kaiseki cooking and French Japanese dining style. We recommend eating white asparagus served with spicy pepper, mountain vegetables, and sesame sauce to satisfy your savory tooth.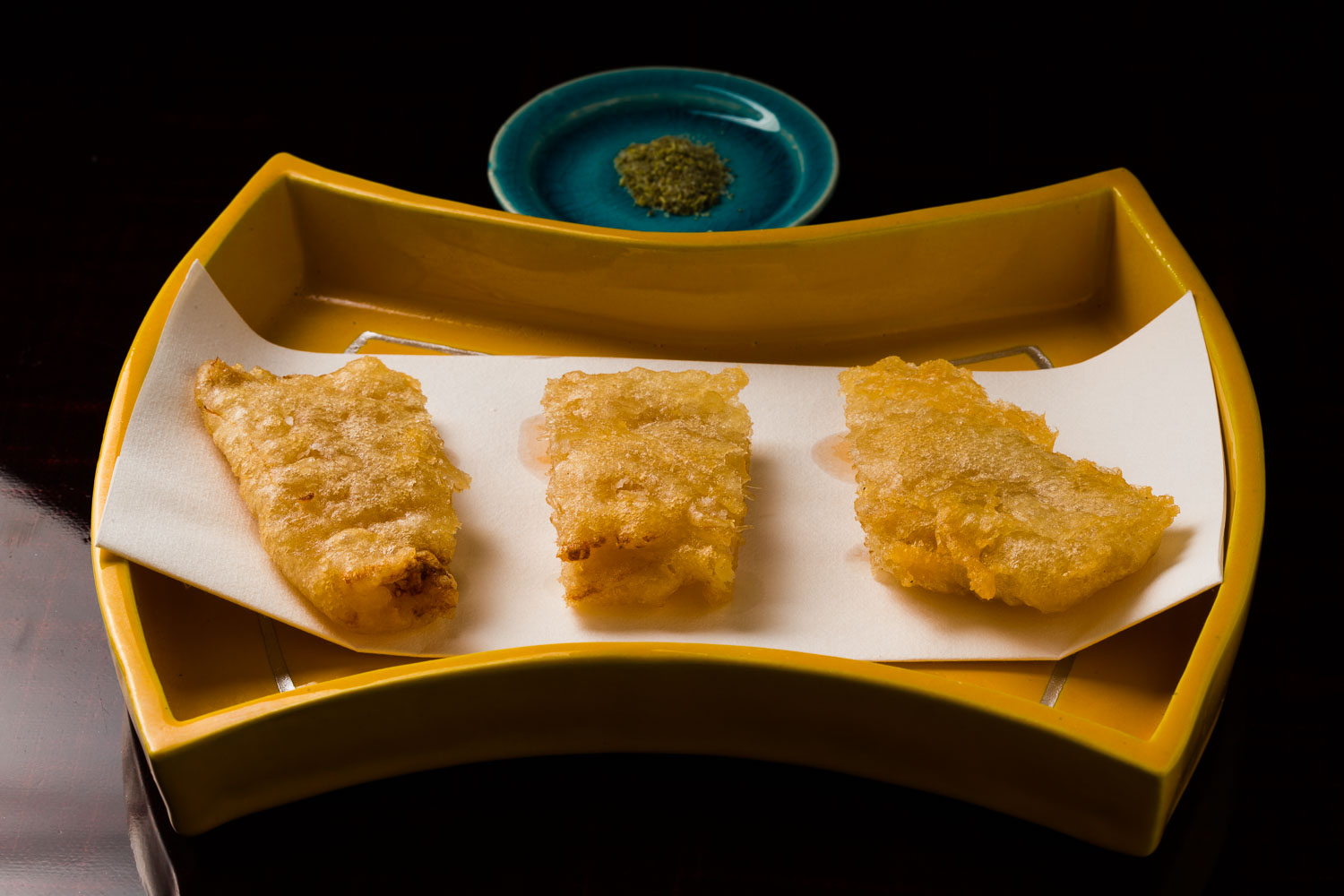 Tempura Kondo is the best place if you want to meet the restaurant's master and explore its gastronomies by taking a guided tour. Chef Fumio Kondo has run this Michelin Star restaurant for more than 50 years and continues to provide exceptional culinary experiences.
Many celebrities, politicians, sportspeople, and VIPs come to this place to enjoy the delectable food and creativity of the maser of Tempura. Remember, this is an expensive restaurant in Tokyo. Therefore, it is crucial to visit the place when you have enough money.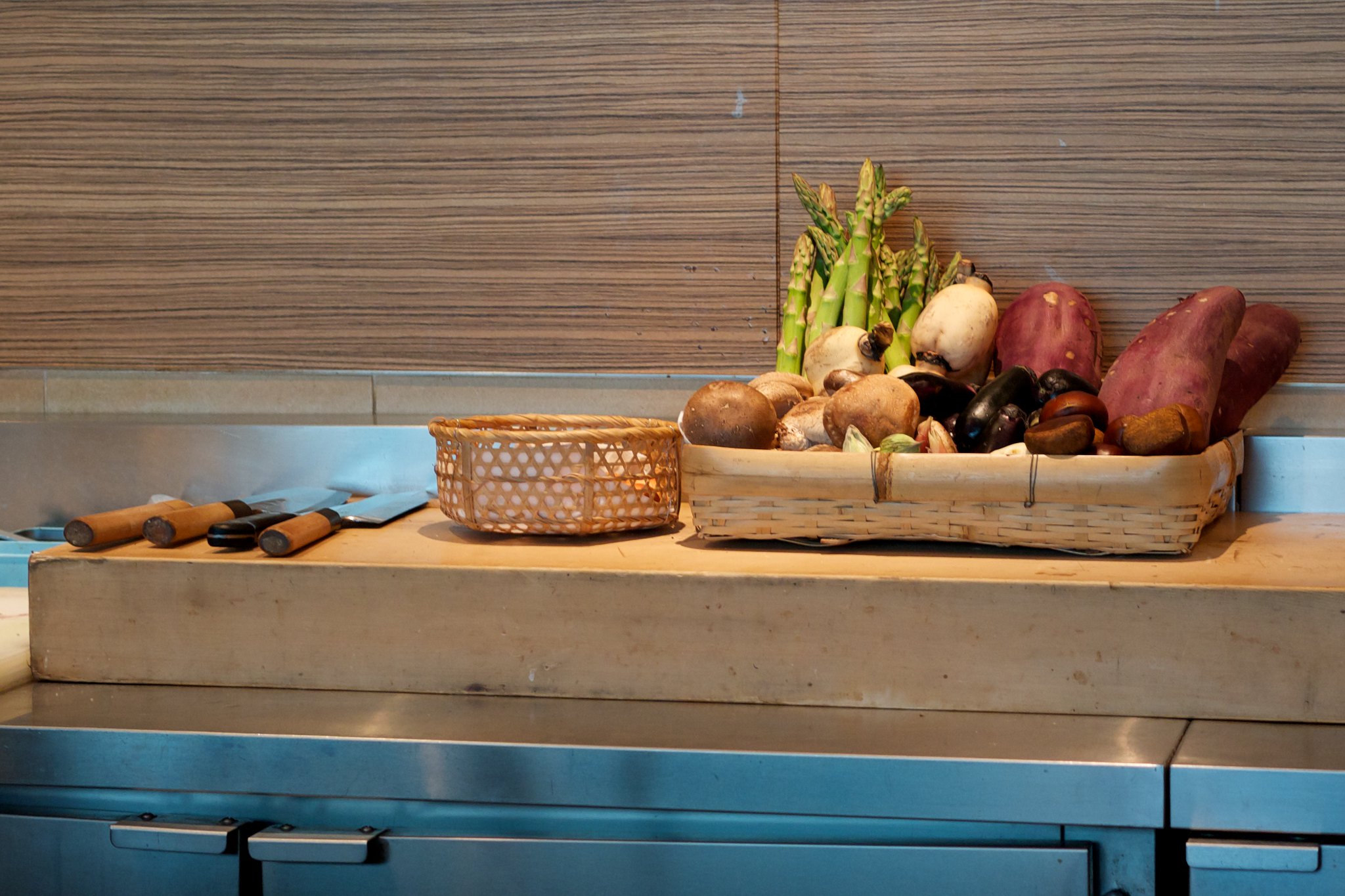 Kanda is a three Michelin star restaurant and the best place to experience kaiseki cuisine. Although Kanda is a small establishment, it is popular among locals and tourists. You can watch the chef's skills with knife cutting and preparing your meal. We recommend eating balls or rice with eel skin and lime seasoning or baby sea trout. You will love the taste!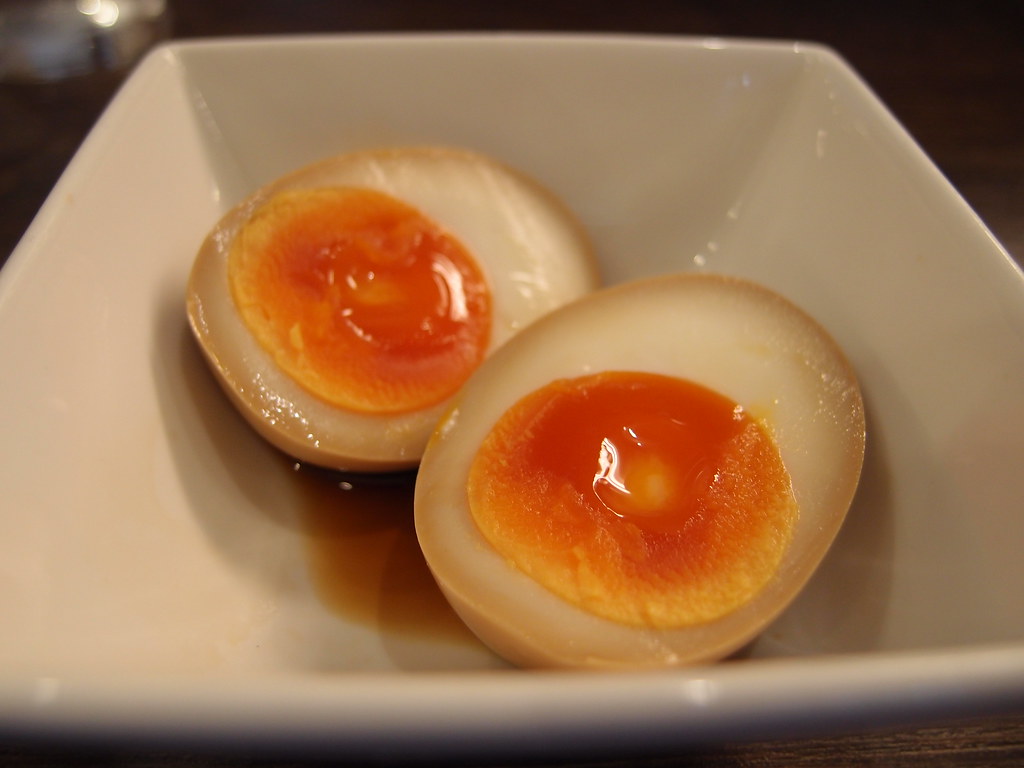 Ginza Kyubey is one of the best places to eat in Tokyo, especially if you want to taste sushi at an affordable price. It is one of the oldest restaurants in Tokyo, established in 1935. In addition to the delicious sushi, Ginza Kyubey is famous for seafood dishes made with fresh ingredients. You will also love the traditional décor.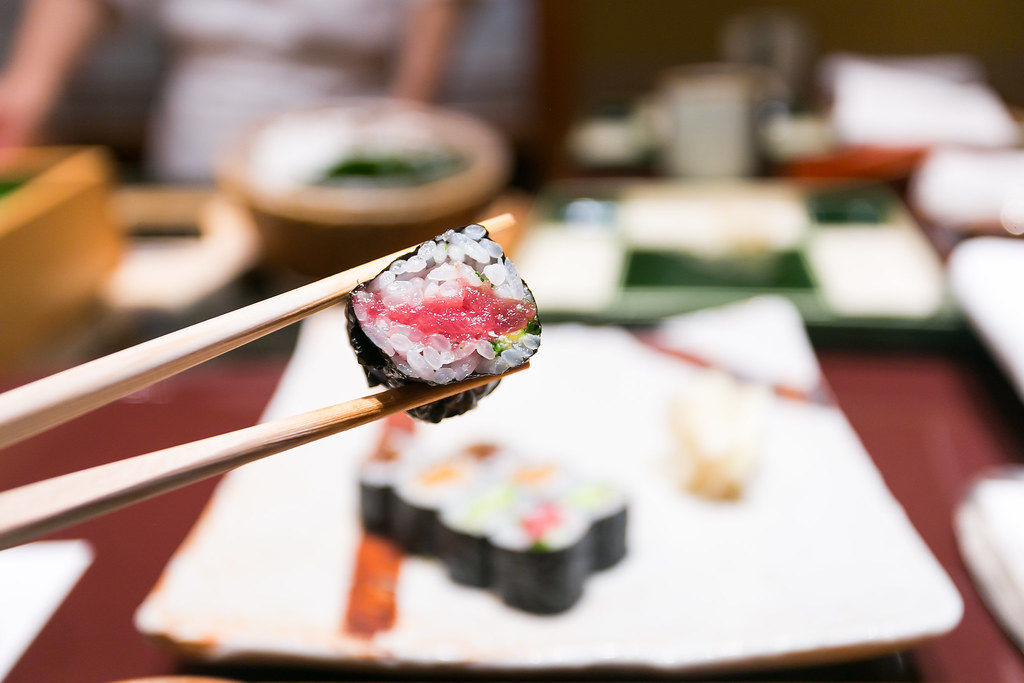 Do you want to taste the most authentic steak in Tokyo? If yes, head to Gyuan, a restaurant that attracts hundreds of steak lovers and Kobe beef enthusiasts. The restaurant is in Tokyo's Ginza area. Although Ginza is an expensive place in Tokyo, Gyuan serves delicious food at the most affordable prices.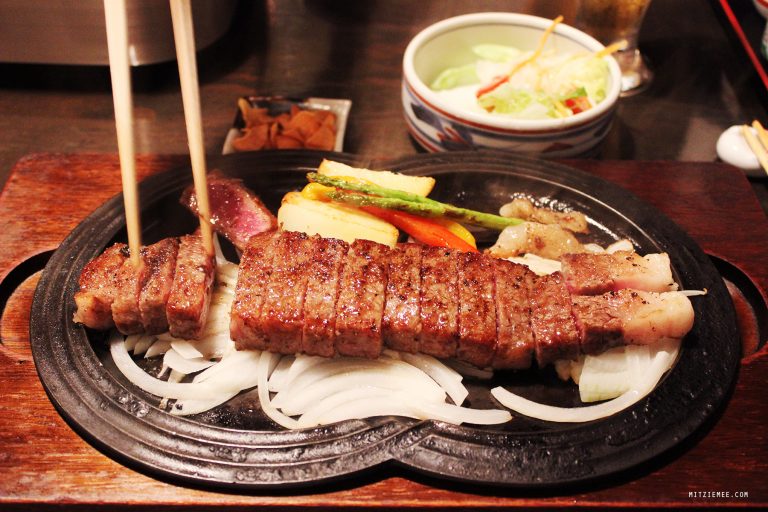 Quintessence is a beautiful and modern restaurant that serves iconic French dishes with fresh and finest Japanese ingredients. Although Quintessence serves many dishes, we recommend tasting sea scallop with a buckwheat crust. The restaurant serves this dish with risotto seasoned with the traditional Gironde salt.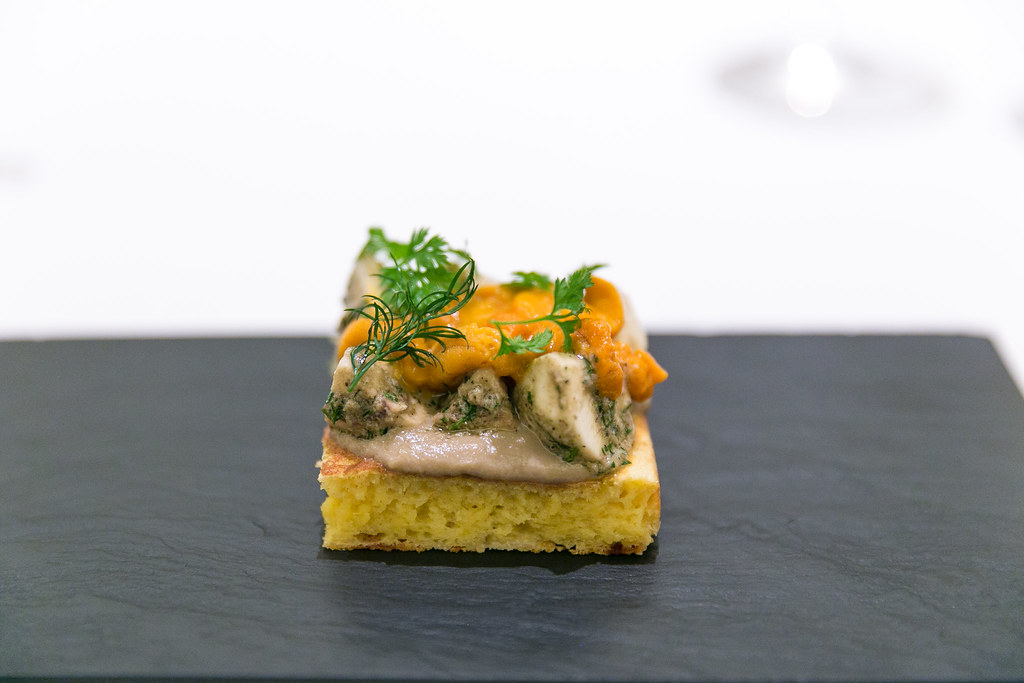 Tapas Molecular Bar is a Michelin-starred restaurant that serves a wide range of Japanese, Korean, Chinese, Indian, and Western dishes. Tapas Molecular Bar attracts hundreds of people, including locals and tourists, every day. Remember, this is a luxury restaurant located in Mandarin Oriental, a five-star hotel in Tokyo.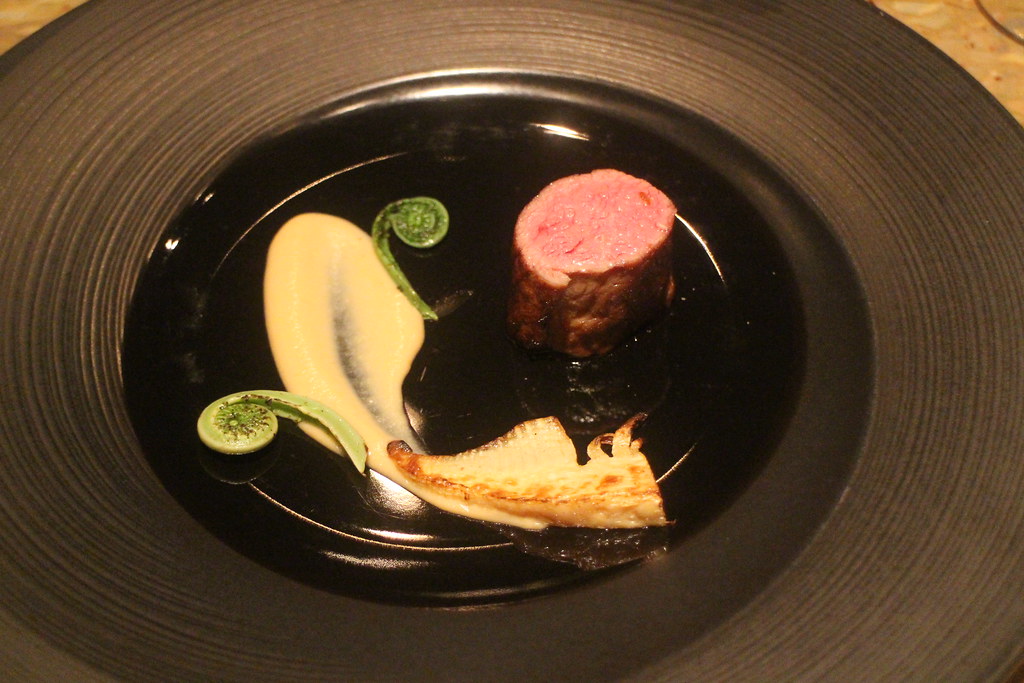 Nabezo is famous for its stable food item known as Nabe, which means hot pot dish. The restaurant has several branches across Tokyo, serving delicious foods like Shabu and Nabe. In addition to the delectability of staple food items, the restaurant offers a pleasant environment with world-class amenities and friendly staff.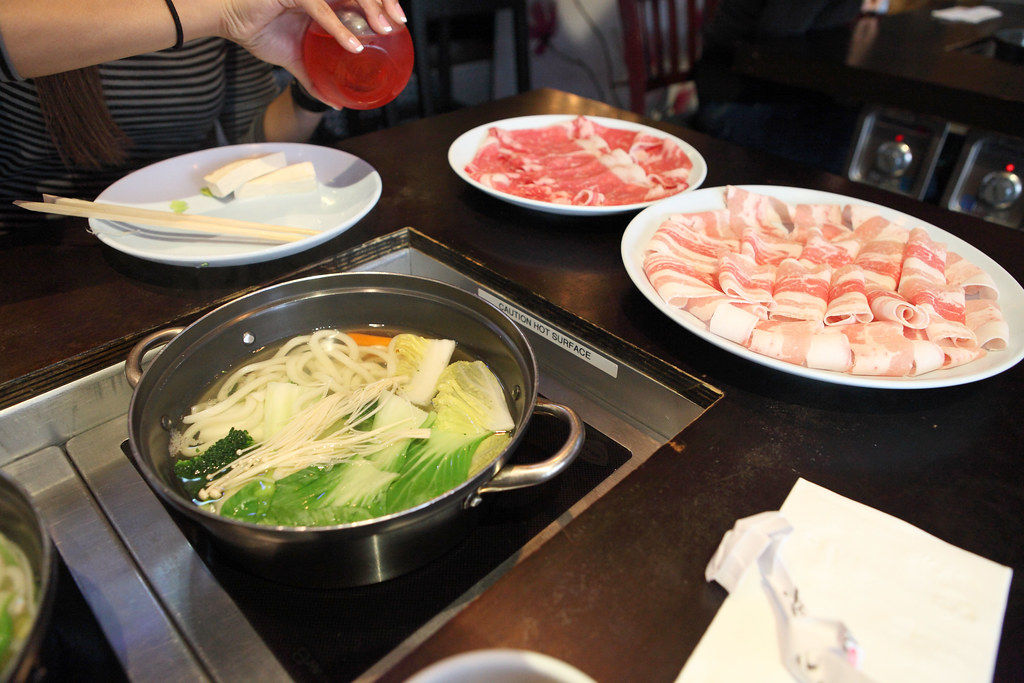 We have included Gonpachi in this list of the best places to eat in Tokyo for various reasons. First, it serves authentic Japanese food. Second, the restaurant is called "the Kill Bill" because the director of the movie "Kill Bill" modeled it for the film. Third, it has professional chefs with years of experience preparing various dishes.
Sushi Saito is famous for its sushi and related dishes, allowing people to taste the most authentic and varied sushi dishes in Tokyo. It is a three Michelin star restaurant in Tokyo and the most widely visited place to taste sushi, tuna, squid, and other seafood.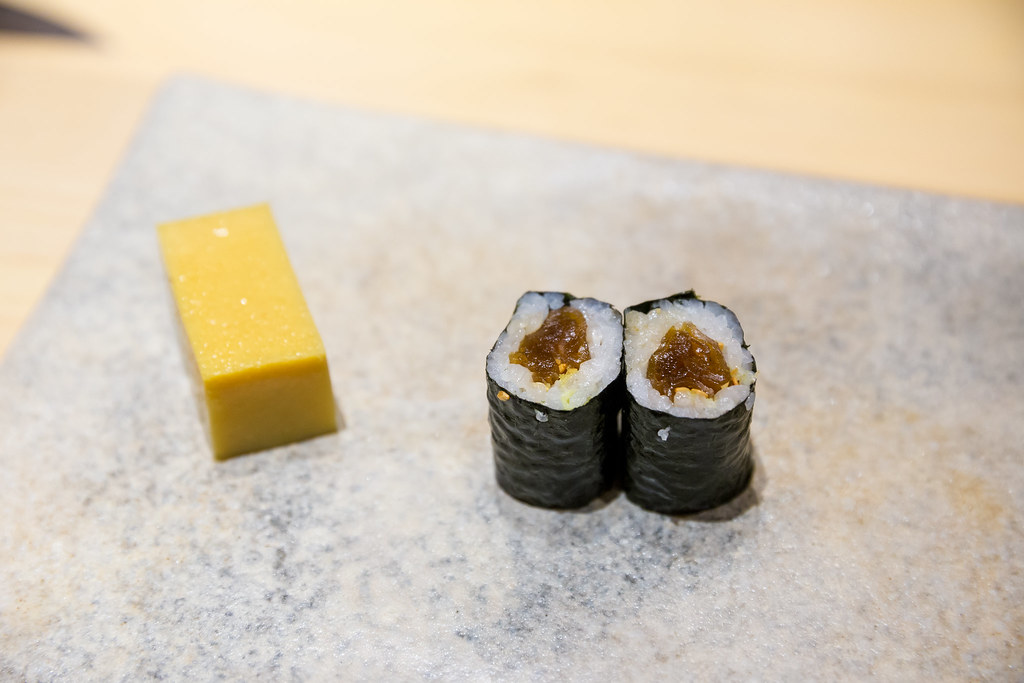 Masahiro Yoshitake is another sushi restaurant in Tokyo with professional chefs who follow the Edo Period's cooking style. For example, chefs use Edomae-style cooking techniques to prepare various dishes, including the staple food "rice with red vinegar. The interior is pretty decent, modern, and pleasant.
Yukimura is run by a world-famous chef "Jun Yukimura." The best thing about this restaurant is that the owner takes customers on a guided tour and prepares meals in front of them. Jun Yukimura also shares jokes with customers while cooking the food to keep them engaged. Yukimura and other chefs use ultra-seasonal ingredients for cooking your favorite food items using the Kaiseki techniques.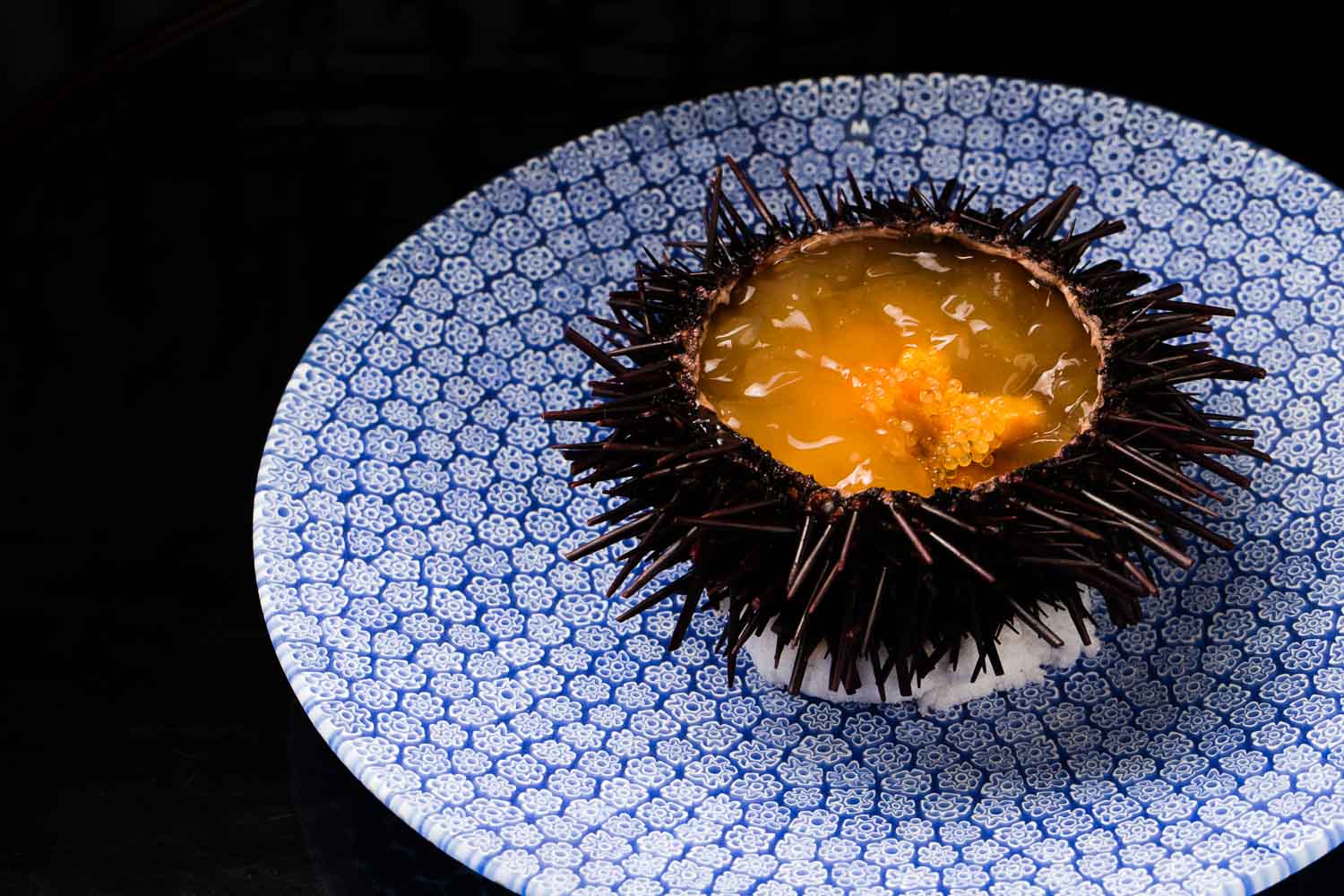 Final Words
There are hundreds of eateries in Tokyo, offering diverse menus with hundreds of delicious dishes ranging from non-vegetarian to vegetarian to vegan foods. Use Questo, a fantastic app with state-of-the-art gamification features that let you play games and solve clues to find the best places. That way, you can make the most out food trip to Tokyo.