Everything you need to know before your trip to Lyon in 2021
Posted on Jun 11, 2021 by Questo Team
Welcome to the no B.S. Lyon travel guide, offered by Questo. What is Questo? It is an entertainment platform with city exploration games that guides you from clue to clue around the city until you solve the quest you choose to do! In this way, you can explore the city at your own pace, while learning about it and have fun at the same time. In this guide, you will find the essentials, from the best and cheapest plane tickets and accommodation to finding the most suitable places to eat and visit. Let's begin!
Bonjour, Lyon! The city with many names: the gastronomic capital of France, the silk capital of France, and the ancient capital of the Gauls. Lyon reached its peak of classical development in the 2nd century CE. The city was incorporated into the Holy Roman Empire in 1032, and in 1312 it was annexed to the kingdom of France.
Lyon is spread over a narrow peninsula between the Rhone and Saone rivers and today it is the third biggest city in France, after Paris and Marseille. Also, it is the main city on the road and rail routes between Paris and the south of France and Italy.
As the gastronomic capital of France, Lyon offers a huge selection of good restaurants, from top-of-the-range Michelin starred eateries to traditional bistros and small city restaurants. Lyon tourist attractions are numerous, varying from different types of museums, theatres, and festivals to clubs, coffee shops, and large venues that are waiting for you to party in them. Even before you will get there, you will feel the creative energy of the city.
I. How to find the best prices for plane tickets to Lyon
The cheapest tickets are usually what travelers like you search for. But cheap doesn't always mean good, so if you like your flight to be a luxury one, cheap tickets aren't for you. We prepared some advice to aid you in your search for the best tickets to Lyon and back.
The best way to go about finding the lowest prices for plane tickets is to use flight search engines, such as Momondo, Skyscanner, and Expedia instead of searching on the website of every airline company. You'll find on those engines tickets ranging from cheap to expensive prices and with all options of flight, of course.
If you didn't set a period for your travel trip to Lyon, we suggest you take a glance and see what days and months are the cheapest to fly on! A budget-friendly tip is to select "cheapest month" from the "whole month" option on search engines listed above (or any search engine you choose). This way, you can save money to spend on Lyon's cuisine, buy souvenirs or whatever you want to do with your money.
Oh yes, we almost forgot about this one. If you want to avoid all the cookies from different sites and engines, use incognito or private browsing mode. If you happen to live near Lyon, we suggest you use other ways of transportation, such as train, personal car, bus or, if you're into it, use your bicycle. Travel healthy to be healthy!
II. How to find the best and cheapest accommodation in Lyon
You can't just come to Lyon without a place to stay in unless you live near this city. If this isn't your case, don't worry. The city we're talking about has a pretty big range of choices, to satisfy every taste and every pocket! Consider looking on Airbnb and Booking.com, and in advance. One sure tip to ruin your holiday is that you wait till the last moment to book your accommodation!
With Airbnb, if you're looking for cheap accommodation for one or two persons and you want to be near the center of the city, you can choose to stay in the 3RD ARR., with prices that fall between 29 to 57 euros a night. If you're sociable, looking to make new friends, and hear some stories about Lyon, this is the place for you.
North of Porte de Rochecardon, near Saone river, is also a cheap accommodation district, with prices starting from 36 euros to 50 euros per night. It's a good place if you don't like to be in the center, but still want to stay in a good-looking region.
For amenities such as pools, spa, gym, and others we recommend that you will pick a hotel. The best region? Centre, again. Prices fall between 96 to 341 euros per night. There are also 3 big hotels north of the city, 2 of them being on the Saint Rambert L'ile Barbe and the other one in proximity of the island. The lowest price is 184 euros and the biggest is 1005 euros per night.
If you travel with friends or family, we suggest you book an apartment since you will need a bigger space and a certain degree of commodity. The cost for this ranges from 45 euros and scales up to 1467 euros per night for luxurious apartments. How can you find the best location for you? It's easy. Think about what you prefer: tourist attractions, nightlife clubs, museums and other quiet places, modern or classical sites and so on. Then search for this on google. We'll say for now that you like quiet spots. After you search this on google, you can see where those areas are and what accommodation is around them that suits your pocket and preferences.
Before going into the next part of the article, we shall answer a question: how safe is Lyon? Well, you will be happy to see that Lyon is a safe city, but you should still be on the lookout for pickpocketing and scamming, given that Lyon is a very visited city.
III. Budget for Lyon
A trip to another city, whether in your country or outside of it, is an experience. And this experience costs money to personalize. Here at Questo, we like to give you the best information so we assumed the role of the logistic and finance department and prepared an estimated budget for a 3-day trip to Lyon, including plane tickets, food (2 meals per day), entertainment, transportation and accommodation, hoping it will help you get a picture of the overall costs.
Regarding the flights, we considered the average price of the route from the main European capitals to Lyon, as well as the return flight, with fares between 50 to 183 euros. We recommend searching on CheapOair because this is a low-cost airline, with whom you can travel safely. Now that you arrived in Lyon, it is time you leave the airport and go to the city center. The main way for this is the Rhonexpress. It's a tram shuttle service that goes between Lyon–Saint-Exupéry Airport and Lyon's main train station called Part-Dieu. The express train runs every 15 minutes and the journey takes precisely 29 minutes each way. A single journey costs 13.60 euros if you're between 12-25 years and 16.30 euros if you're over 25 years. You can also use a taxi or Uber, but it will cost you more.
A big one: There is an option of buying a Lyon City Card, a 1, 2, 3 or 4-day pass for unlimited access to public transport, including the airport transfer. It also includes access to museums, various tours, river cruises, and more. The price is 47 euros for 3 days, +/- 10 euros for each day plus or minus. In terms of accommodation, we have chosen the average nightly price for an apartment of 2 persons, but it can vary. Moving on to food, Lyon has a big range of culinary options from which you can choose: dishes from various restaurants, priced at 15-20 euros on average. There is also fast food, where you can try different sorts of pizzas, shawarma, etc. at prices around 5 euros. The pastry is also something worth trying, with items priced around 3 euros.
When we calculated the budget for food, we took into consideration 2 meals per day, with some snacks in between. We also made sure it is balanced – healthy food means healthy life!
Let's talk about the attractions of Lyon, and how much they cost. It all depends on you, since you may not want to visit some of them, or you may want to visit places we didn't list. Anyway, here is our list of places you need to visit in Lyon:
Musee des Beaux Arts – 8 euros, 13 if you want to see the exhibition
Musée de la Civilisation Gallo-Romaine – 7 euros
Abbaye Saint-Martin d'Ainay - Free
Quartier Saint-Jean and Quartier Saint-Georges (Old Town) – Free (still, you should have some money for shopping)
Parc de la Tête d'Or - Free
Presqu'île District - Free
Mural of Famous People from Lyon - Free
La Basilique Notre Dame de Fourvière - Free
We want to remind you that with the Lyon City Card you have access to all museums and various tours, so be sure to check it out! With that said, take a look below at the 'balance sheet' of your trip to Lyon! This doesn't include shopping for souvenirs, gifts, clothes and everything else. Just keep in mind that these are some estimations of the prices, not the real values. It all depends on your preferences in terms of flight, transportation, food, and so on. It may not be the cheapest trip of your life, but it will definitely be worth it!
Plane Tickets
To Lyon and return flight – average 108 euros per person
Transportation
Lyon City Card 37 euros
Rhone express (if you don't buy the City Card) 27,20 (for arrival and departure)
Accomodation
For average apartment with 2 people and 1 night 45 – 200 euros
Food
Average price for 2 meals a day 30 – 90 euros
Entertainment
For what we listed 0 - 28 euros
Total cost of a 2-day trip for one person 220 – 463 euros
IV. Where and what to eat in Lyon
You can't travel on an empty stomach. Well, you can, but it wouldn't be fun. Keep reading to find the best places to go in Lyon for an unforgettable culinary experience!
1.Les Loges – you can search for a lovelier spot to dine, but you wouldn't find it. The setting – a 14th-century courtyard topped by a soaring glass roof – is straight out of the movies and chef Anthony Bonnet is equally compelling when it comes to traditional French cuisine.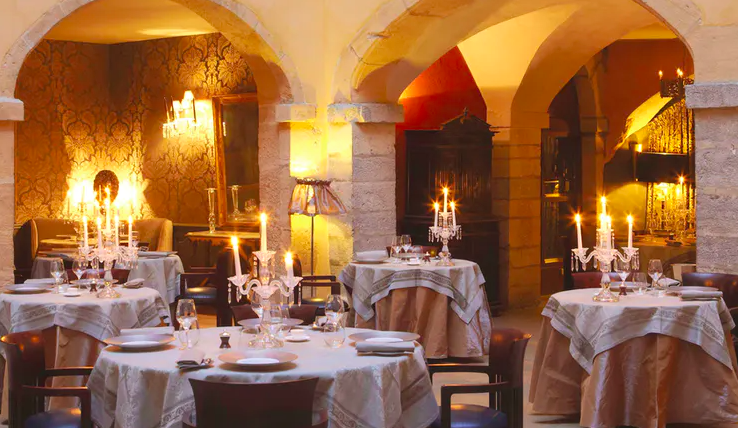 2.Daniel & Denise – you can watch the chefs at work through glass by choosing a table in the beamed interior, or, if you prefer the sunlight, you can enjoy it by eating on the packed pavement terrace of this traditional bistro.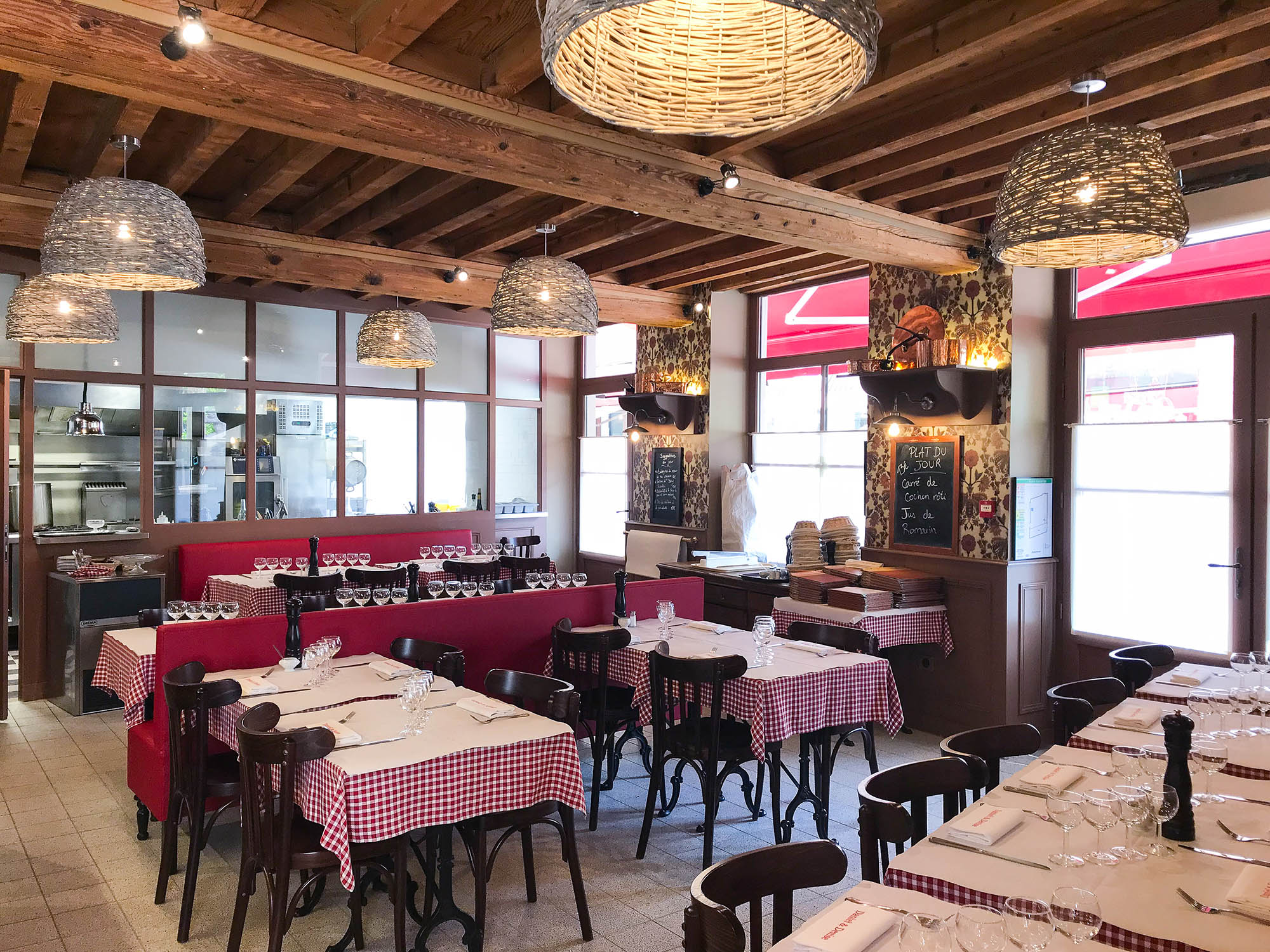 3.Le Musee – swing through the unmarked wooden door into a dark shabby courtyard, then follow the sound of wine-fuelled merriment into the old-school dining room. The feast of hearty Lyonnais dishes tucked into around long red-and-white-check tables is second to no one.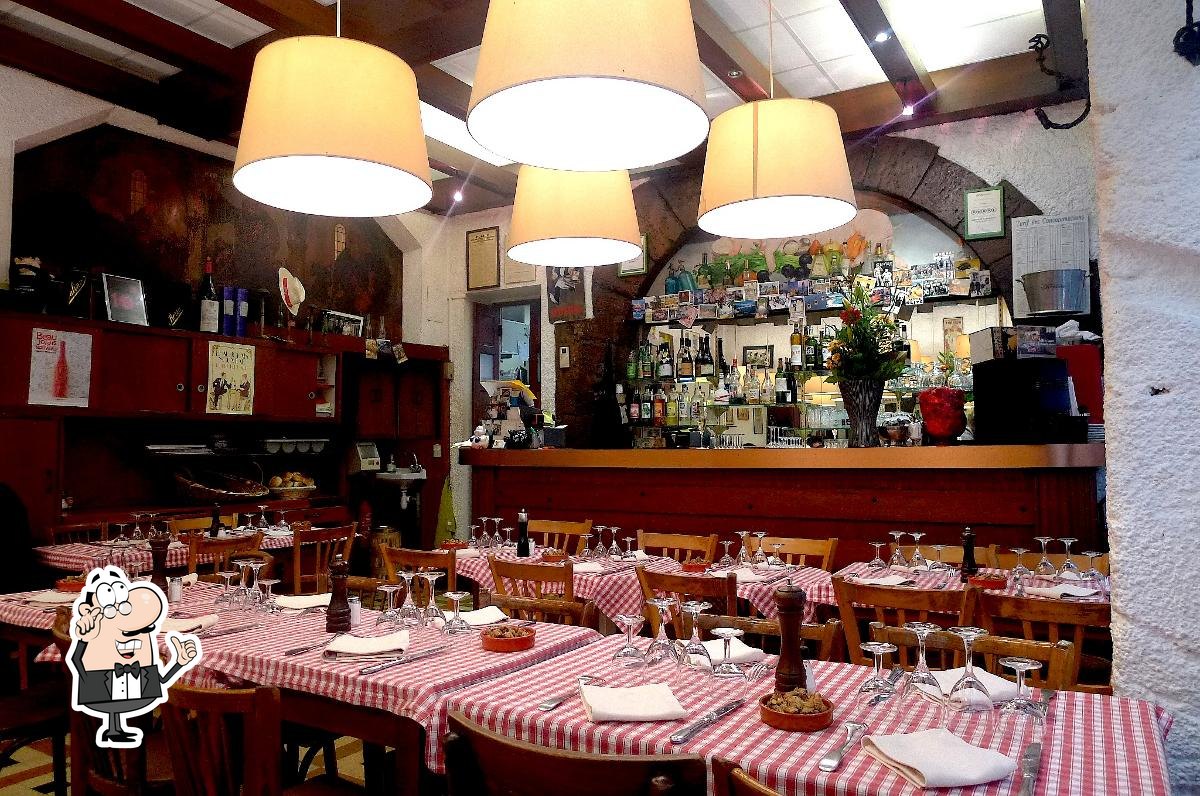 Already dreaming of eating into one of those restaurants? Allow us to make you dream more, by presenting the top 3 foods that you need to eat while visiting Lyon (and no, we won't say pizza and pasta).
1.Cervelle de canut - A dip made from creamy white cheese, garlic, and herbs, good with crusty bread. The name translates as 'silk worker's brain', so-called because these craftsmen were generally looked down upon by the affluent classes.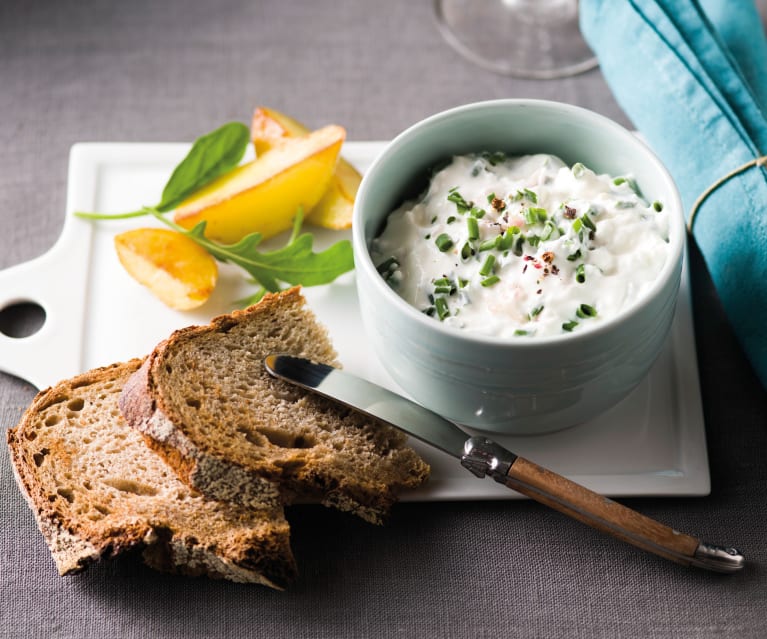 2.Pink pralines - rosy sugared almonds that come mixed with cream in the hot pink tartes aux pralines found in bakeries and on dessert menus across Lyon.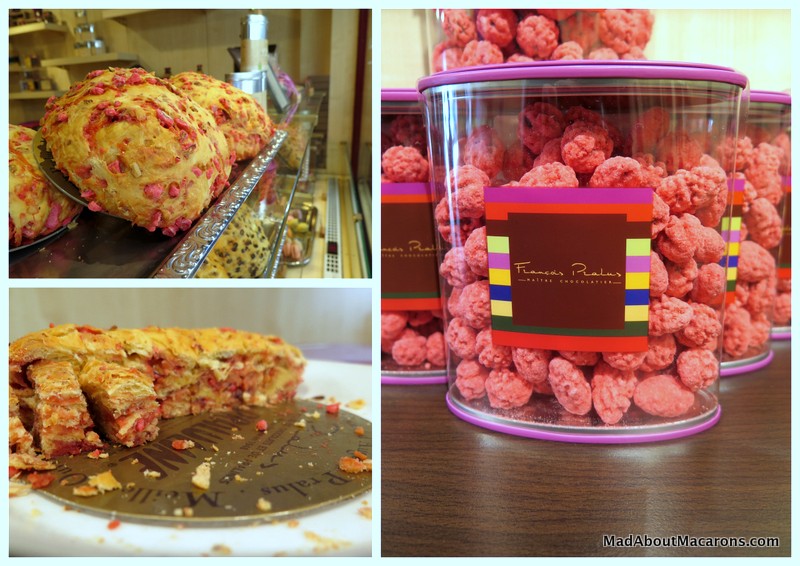 3.Poulet de Bresse – blue-footed chickens, traditionally served in a morel mushroom cream sauce. The chickens are farmed according to specific regulations and come from just north of Lyon. Pricey, but worth for special occasions.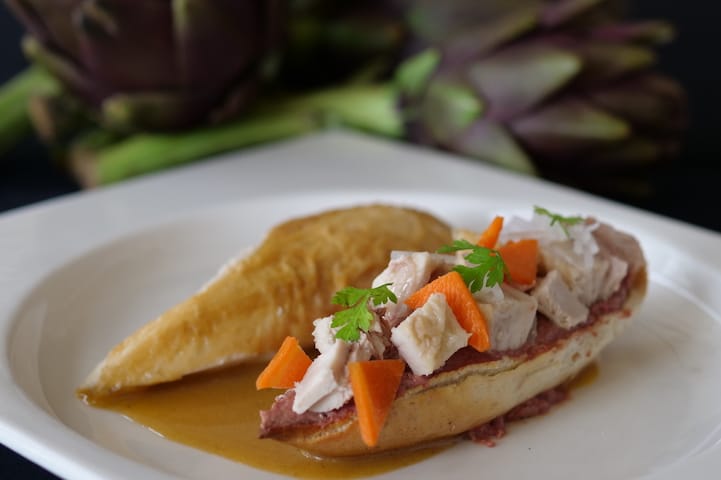 V. Transportation
Lyon's area is about 47.87 km2, and the public transportation system is quick and efficient and comprises the metro, la ficelle (cable cars), a recently inaugurated tram system, and bus. However, the best way to get around the center is often on foot. Visitors who purchase the Lyon City Card (available in 1, 2, or 3-day versions) have unlimited use of the public transport network as well as major attractions. There are several other types of tickets that may help you save money: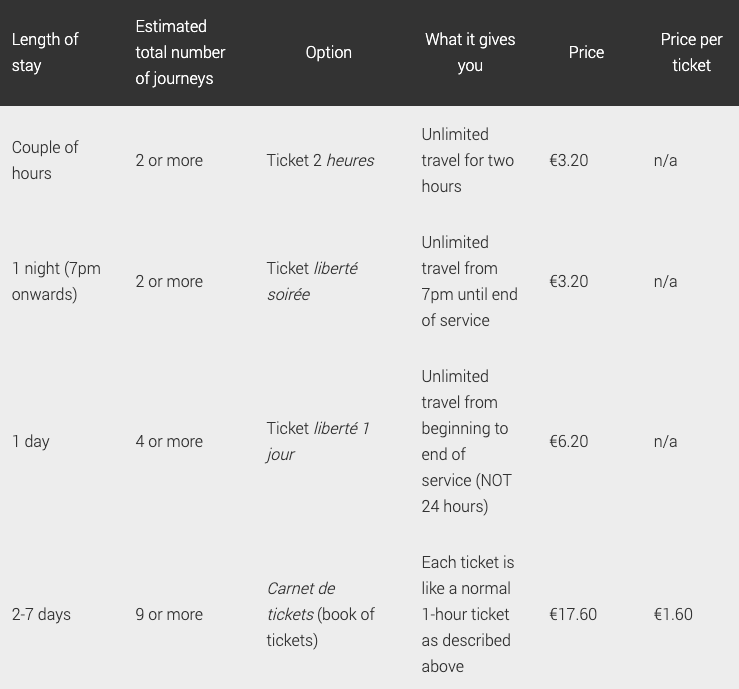 Lyon walks are a great way to explore and to get to know the city although it is far too spread out to experience on foot alone. Biking can be another pleasant way to explore Lyon, especially along the riverfront. You'll find bike rental shops scattered throughout the city, as well as Vélo'v, the city's bike-share program. A one-day rental for the bike-share program costs 1.50 euros.
Insider tip: driving in the old district of La Croix Rousse is definitely not recommended, due to the steep and narrow one-way streets, crossing each other in a totally random manner. Best to explore this area on foot. If it happens to get lost, don't worry. Try to use Google Maps or Citymapper or, if you like socialization, ask the people around you for directions. They are friendly, polite and they know English pretty well. Who knows, you might even make new friends that way.
VI. Best month to visit Lyon
There isn't really a ,,best month to visit''this city. You can visit it whenever you want!Lyon's hot during summertime (weather average 28 C), so you better prepare a sun lotion. If you choose to travel here in winter, well, you might want to take a second jacket (weather average 1.6 C). Springs and autumns tend to be warm and sometimes rainy (weather average 14 C).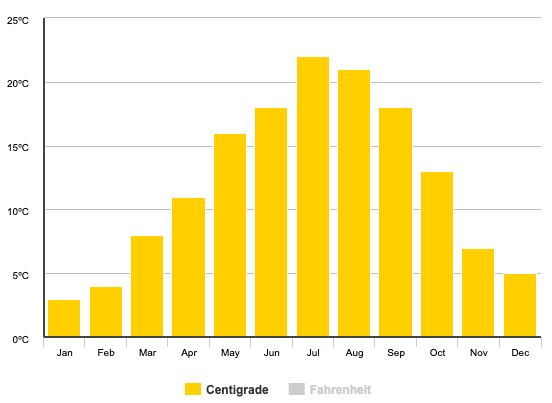 As we said previously, you always have what to do in Lyon, despite the season. There are a lot of events throughout the year that can influence your decision. Usually, in September and October is the best time to visit the city, because the city empties its summertime tourists, leaving behind cool autumn weather and colorful foliage. But, if you like crowded spaces, come to Lyon during summertime. Now, let's get to the events:
If you come in September-October, you can admire La Biennale de la Danse, a three-week dance festival, with people whose age is ranging from 10 to 80 years. Or you can participate in The Contemporary Art Biennial. The festival provides a showcase for over five hundred artists from all over the world - painters, sculptors, photographers, and video-makers.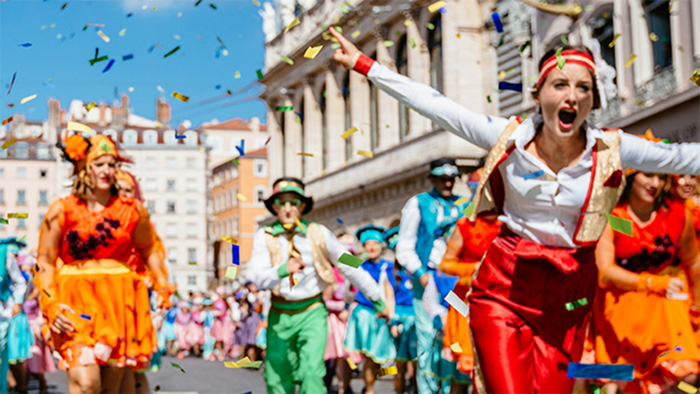 During summer, there is the DeMondDor Festival, a great music event, full of reggae, electro, world music, hip hop, fitting to all music tastes. You will have a chance to list well-known artists as well as young unknown talents. There is also L'Ete en Cinemascope - The Institute Lumière organizes free cinema sessions, outdoors, as part of Tout-Monde Dehors and Defile Militaire - the military parade led by the Military Music of Lyon. To keep it short, Lyon is full of music and movies during summer. Something for everybody.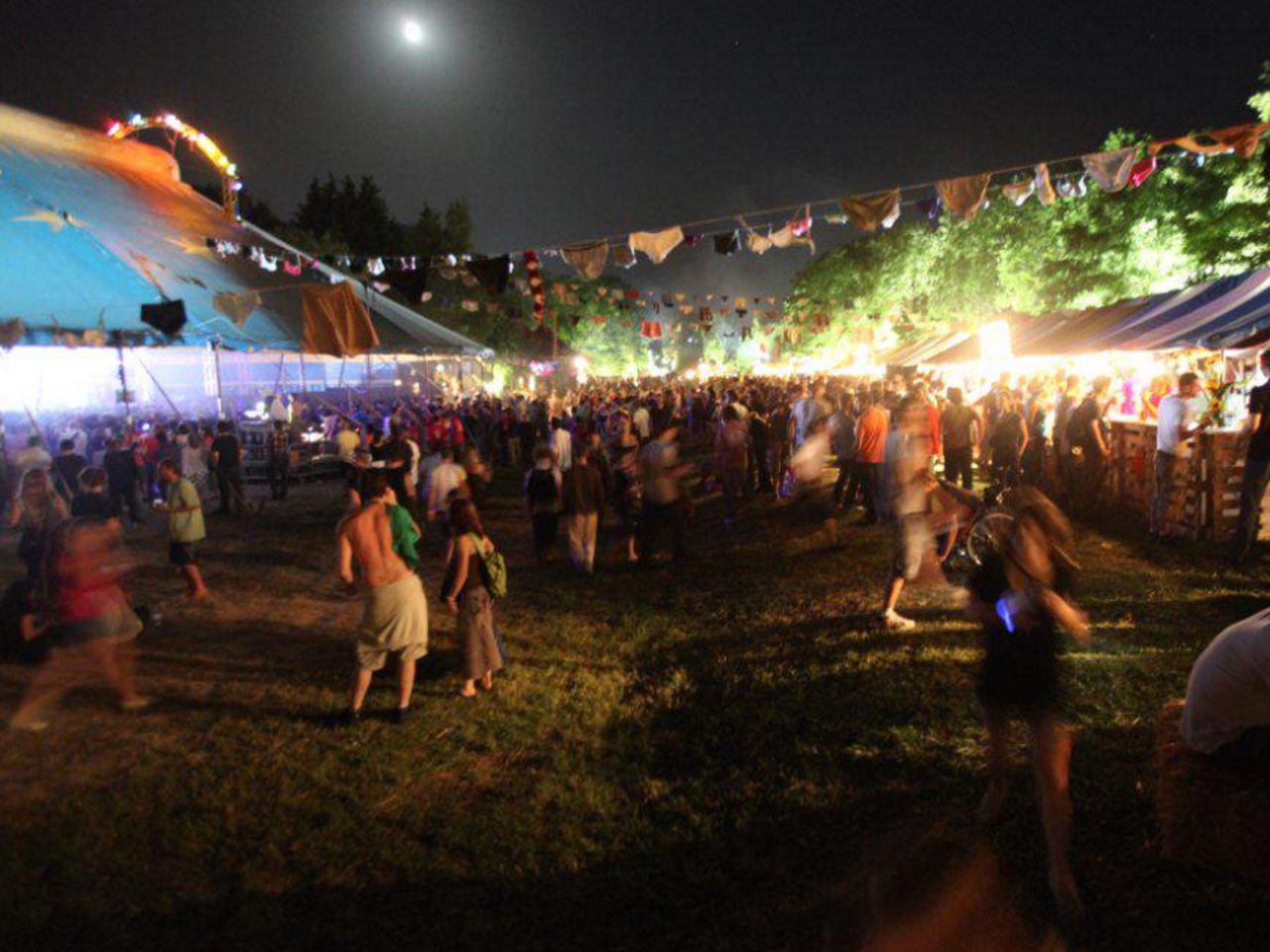 In winter, you can shop at the Christmas Market, a small village containing 140 wooden chalets. The big attraction of Lyon during winter is Fete des Lumieres when for four nights a variety of different artists light up buildings, streets, squares, and parks all over the city, so prepare to get lost in an agglomeration of colors and lights, forgetting the cold and wishing you could always remain there.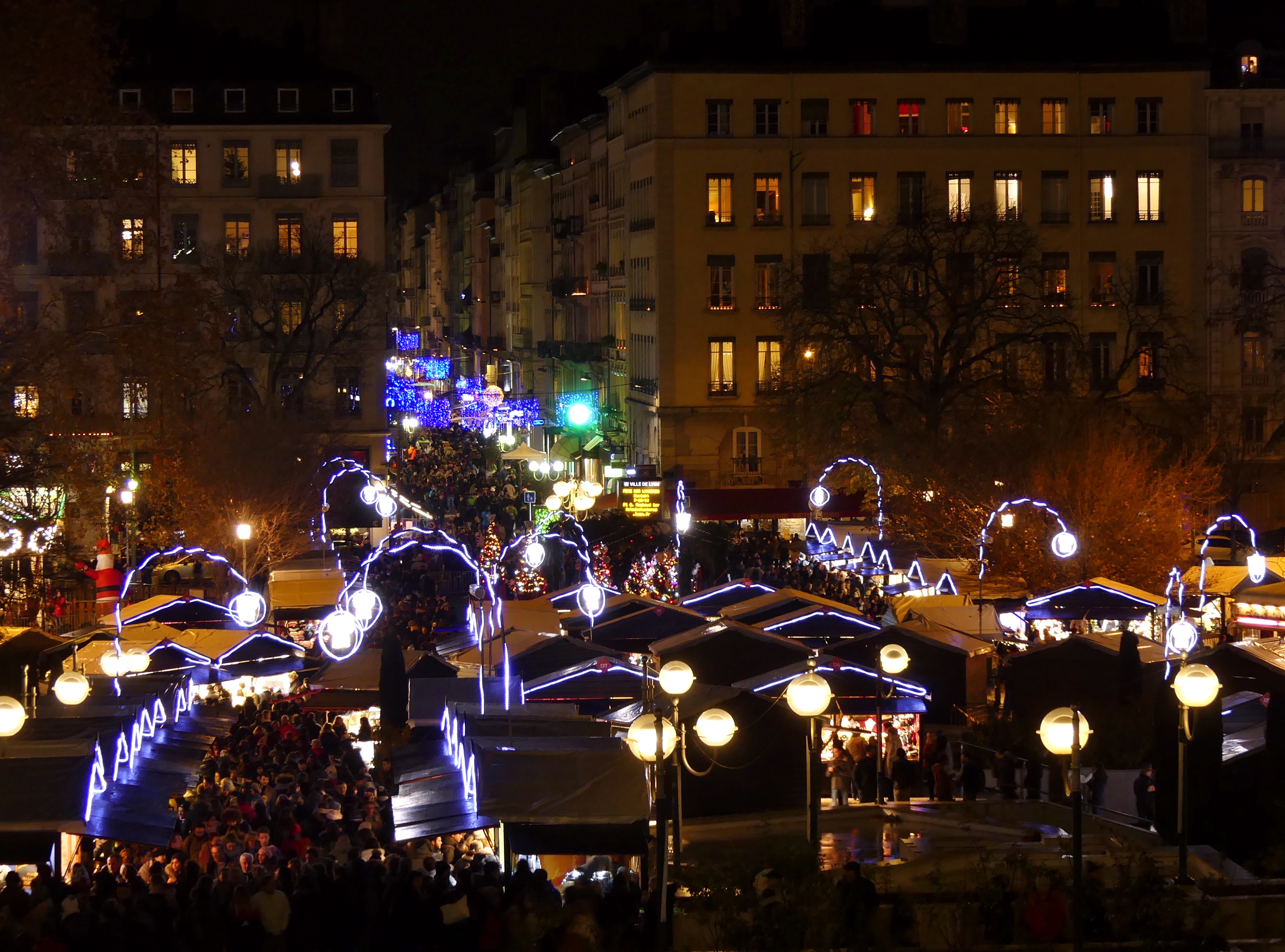 As for our opinion, we consider that the best month to visit Lyon is in June because you can participate in DeMondDor Festival, which will surely have music for your taste. Also, the city will be pretty full of travelers, with whom you can become friends and share stories, experiences, and much more. In the second place, we have September, mainly because the city isn't so crowded, and if you like a peaceful journey, well, this month is for you. The weather is tempered and if you love art (or just like it) the Contemporary Art Biennial will be there for you.
And December comes in the last place on our list – but this doesn't mean it isn't a good month for visiting Lyon! There is the Christmas Market to shop and the lovely Fete des Lumieres to admire, despite the cold weather.
This is our list, made for you, so you can take some insights. Keep in mind that the best month to visit Lyon is decided by you, so don't waste time and book a trip to this city!
VII.
Lyon attractions
From Roman ruins and a big renaissance old town to historic industrial districts and the regal 19th-century Presqu'ile quarter to festivals, clubs and museums in Lyon, the city has a lot to offer. We prepared a list of the best attractions of this city. Be sure you won't rush from sight to sight and miss the interesting bits that are between them. Leave yourself some time to wander slowly through the narrow streets.
1.Museum of fine arts of Lyon – considered the next best fine arts museum in France after the Louvre, it has an impressive assortment of paintings and sculptures from the 14th through the 20th centuries. If you don't like old art, don't worry. Musee des Beaux-Arts has an excellent collection of modern art too. You should also know that the museum occupies the 17th-century Palais Saint-Pierre, a former Benedictine convent.
Ticket price: 8 euros
No need to buy tickets in advance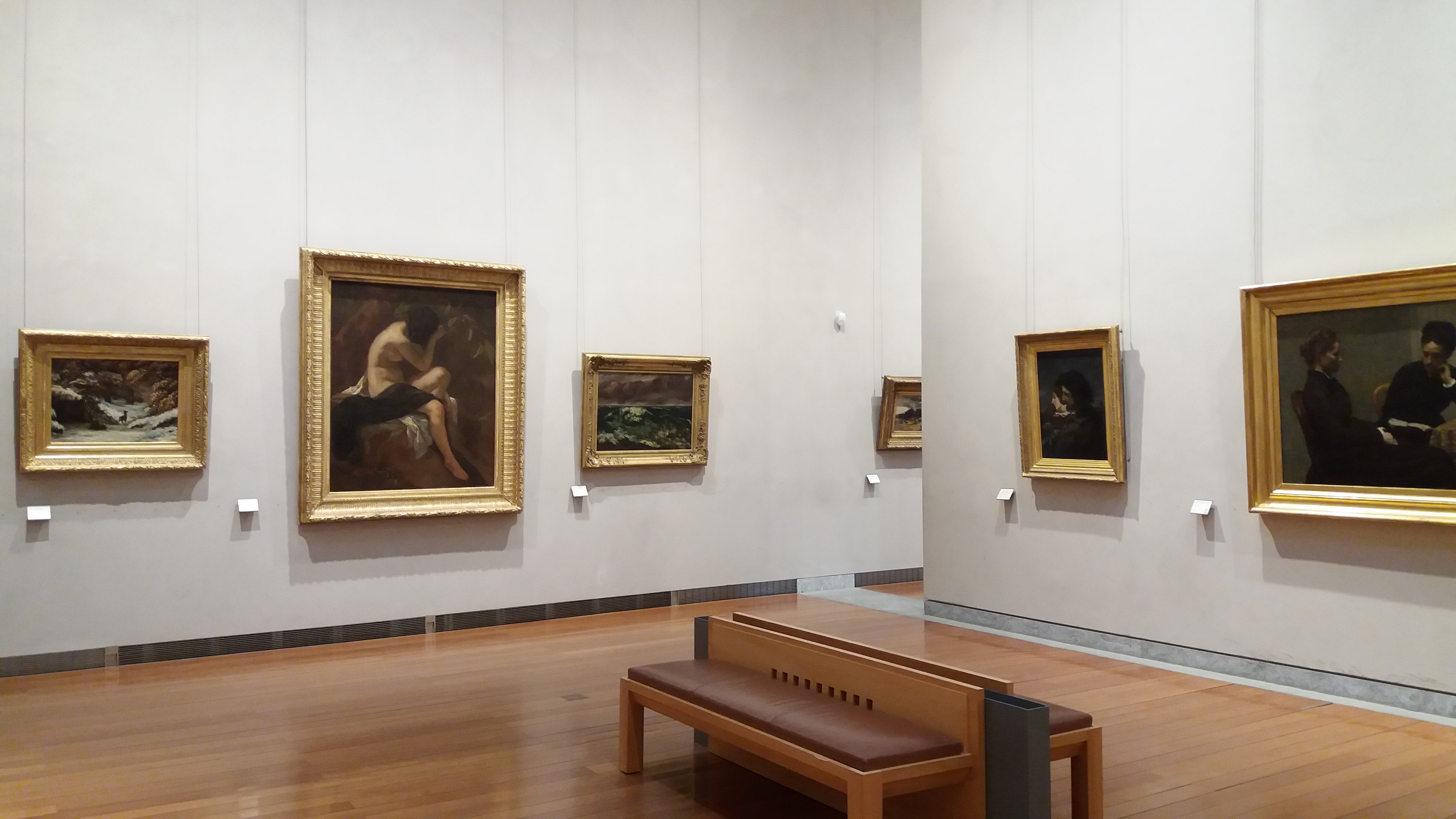 2.Gallo roman museum – this archaeological museum will conquer the hearts of every history passionate, and not only. You can find here a wide variety of Gallo-Roman-era objects, such as vases, gravestones, statues, coins, and ceramics. Highlights of the collection include a monumental Hercules sculpture and a magnificent 100-square-meter floor mosaic depicting images related to the God of Oceans. The site also includes two Roman theaters: The Grand Theatre, where comedies and tragedies were performed, and the Odeon, the theater for musical performances.
Ticket price: 7 euros; no price for visiting the theaters
No need to buy tickets in advance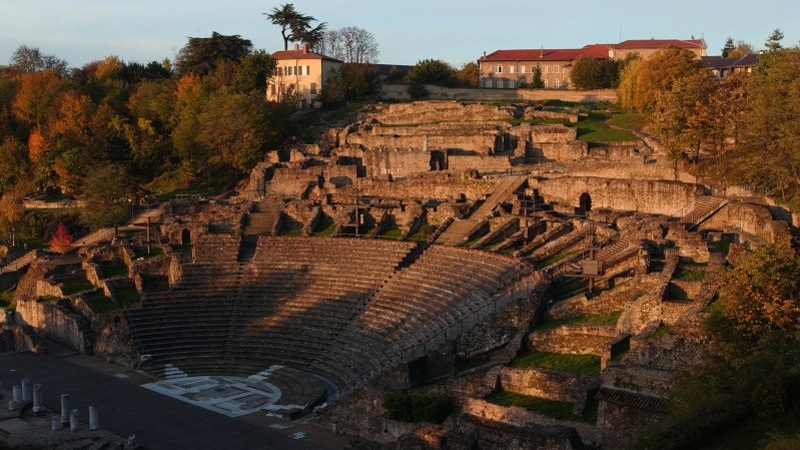 3.Abbaye Saint-Martin d'Ainay – the Abbey church originally belonged to a Benedictine abbey founded in the 6th-century and the building that you can see today was built in the 11th-century, being the oldest church in Lyon. Walking into it is like going through time, starting from the Roman time to the 12th-century and all the way up to the 19th-century.
Ticket price: Free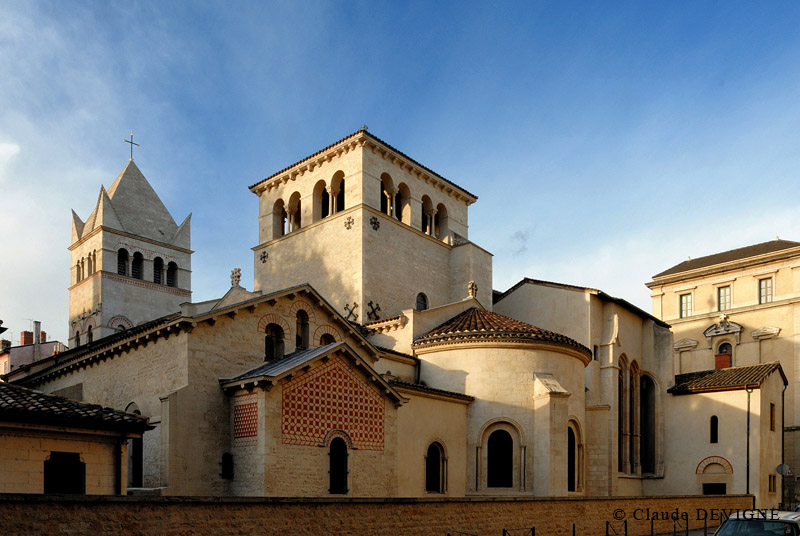 4.Quartier Saint-Jean and Quartier Saint-Georges (Old Town) – the best place to discover the ambience of Vieux Lyon. If you ever wanted to walk through a medieval-style city, look no further! This quarter of Lyon is filled with narrow cobblestone lanes and quiet little courtyards.
No ticket needed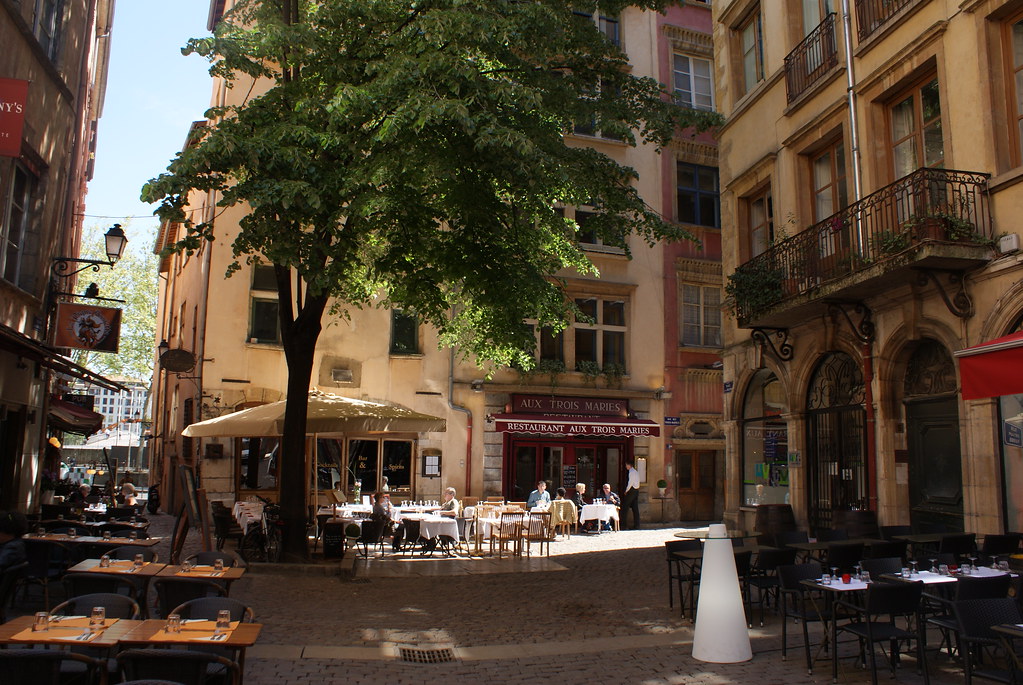 5.Parc de la Tete d'Or – here you can find the Lyon zoo, Lyon botanical garden, and a rose garden. The highlights of the park are Le Grand Carrousel, the pony rides, an old-fashioned choo choo train called "La Dauphinoise" and the lake "L'Embarcadere", where families can rent boats to sail around.
No ticket
For zoo and botanic garden the entry is free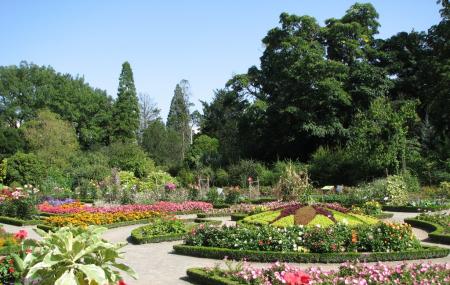 6.Presqu'ile District – a piece of land distinguished by its beautiful architecture and monumental town squares. Primary points of interest here are Lyon's Hotel de Ville (Town Hall), built between 1646 and 1672; Place des Terreaux, which contains the fountain that depicts the triumphal chariot of the Garonne River, by F.A. Bartholdi and Place Bellecour, whose centerpiece is an equestrian statue of Louis XIV created by the sculptor F.Lemot. It is also an excellent place for shopping.
No ticket needed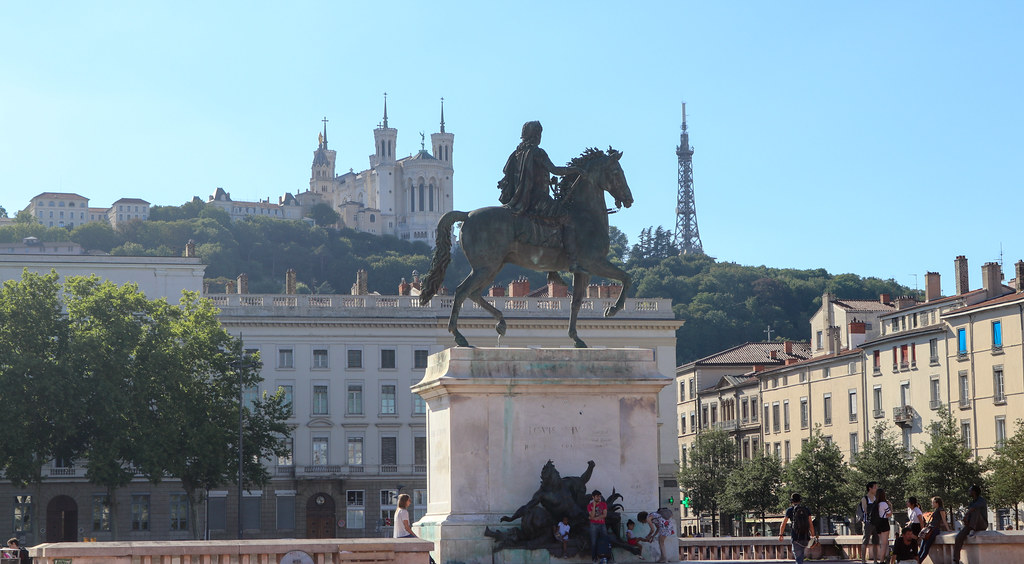 7.Mural of Famous People from Lyon – an 800-square-meter mural that features 30 famous people from Lyon (24 historic and 6 contemporary figures), including Emperor Claudius, Joseph-Marie Jacquard, Pauline Jaricot, Paul Bocuse, Le Petit Prince and many more, so be sure you won't miss it! The mural is located at the Quai Saint Vincent.
No ticket needed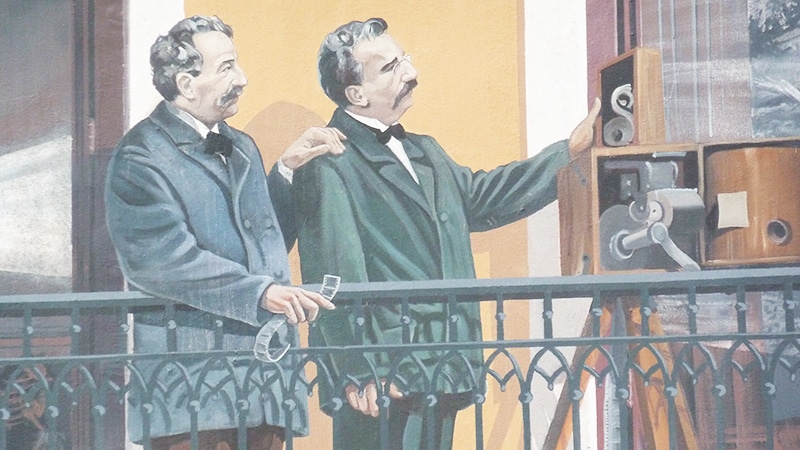 Conclusion
Lyon, as said before, is a city of diversified culture and with a great culinary experience. You have all you can want here: nightlife? Check. Museums? Check. Festivals? Check. Quiet places? Check. And the list can go on…
Now that you've read this article, you have a pretty good idea about the budget you will need, what to visit first, what and where to eat, where you should stay and what things to do in Lyon. There is one more thing to do…take action! Don't wait for things to happen, go make them happen! We, people from Questo, wish you to have a smooth trip, to catch good weather when you're on your travels and to have fun. And while you're there, why not try Questo?
Written by George Petrescu