Grow your revenue by taking your escape room into the streets with Questo
Posted by Questo Team
So your customers have battled brain and brawn, unearthed key and code, and now they're free. Time of their life. Glad to be outside of the room. Alive. They won. Or so they thought…
Now is the time to turn your city's streets into the next chapter of your escape room, continuing the story — or telling a new one — for your customers to have more fun, solve more challenges and deepen their relationship with your brand.
With Questo's award-winning city exploration app, which brings its games to people in over 130 cities, you can create an additional experience that:
drives revenue
builds customer loyalty - attracts a new audience - has ZERO cost and overheads.
Building a game with Questo requires no coding skills (we take care of that), and you (yes, YOU) can create a game in less than a week!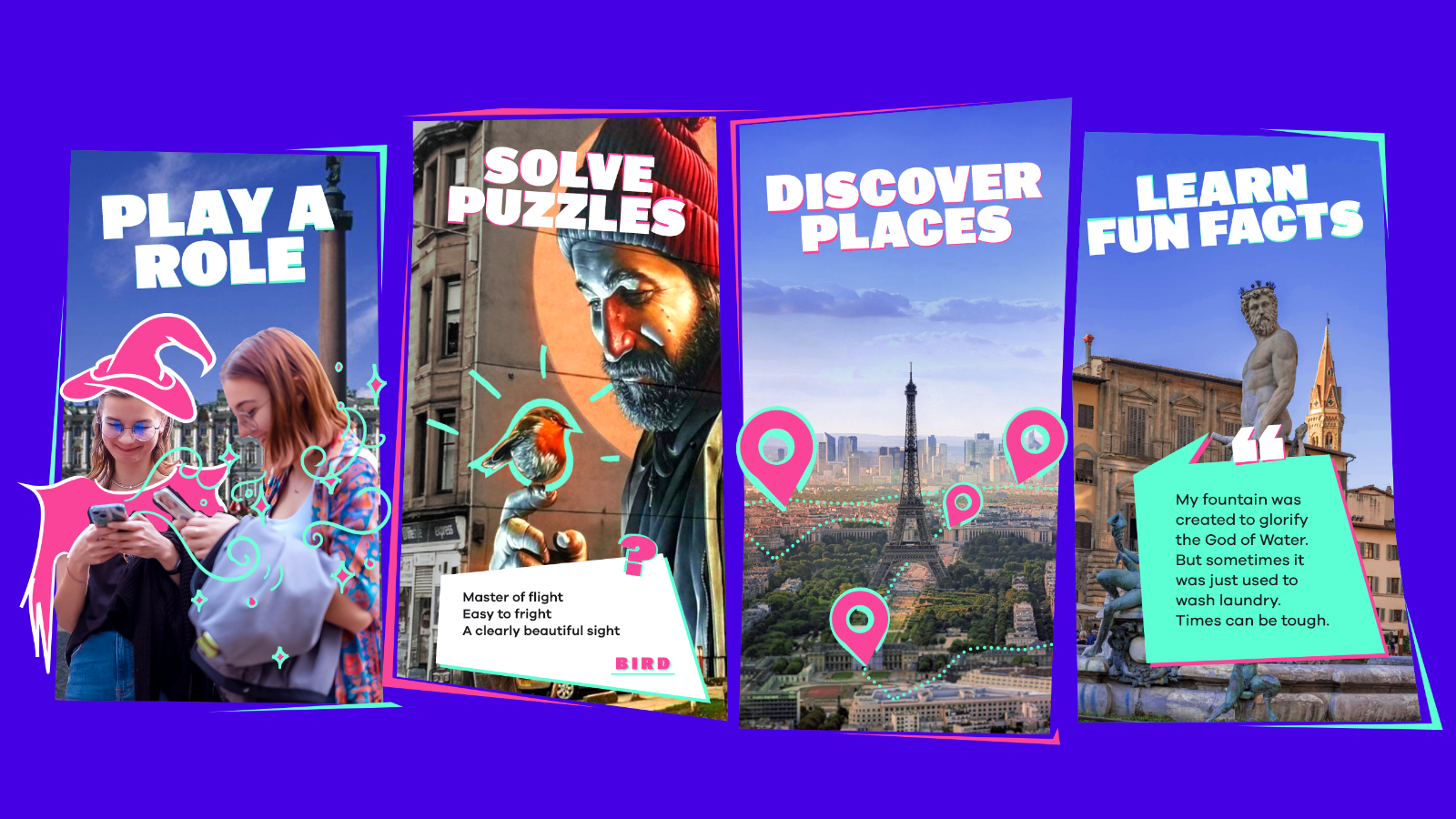 What's in it for you
You turn the city streets into your newest room, complete with a legendary immersive storyline, some brain-tingling challenges and a route that either starts from your front door or picks up the story from the centre of the old town.
Build a game that adds value to your business and where you have full control over their immersive storyline, the challenges and the route people walk.
HOW?
You build the game through our new easy-to-use web platform Creators' Room, where you will be guided through each of the four steps to have your own Questo game.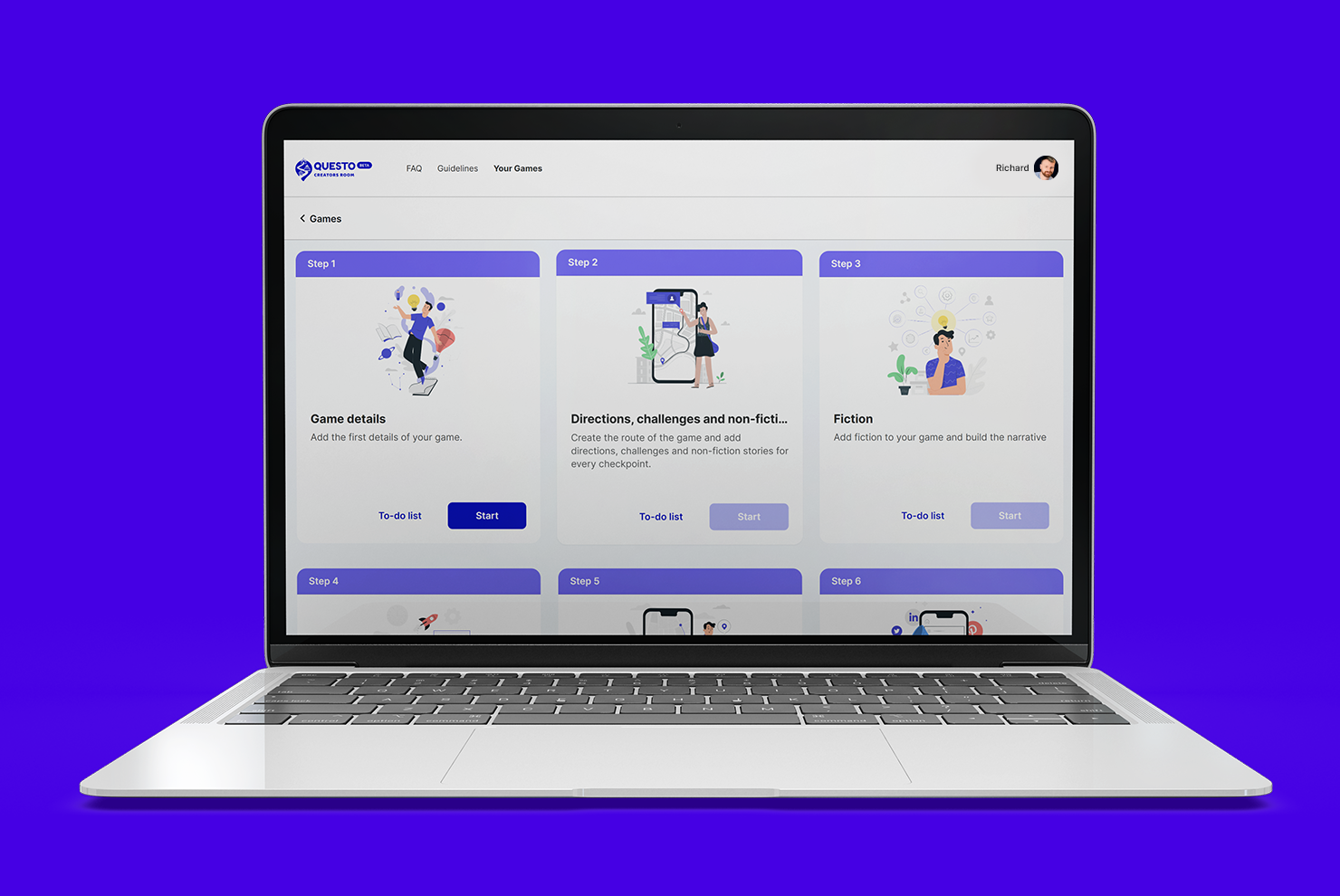 Building a game has many advantages, and here are just a few:
Make more money
That's right! Your creative endeavours can turn into another source of revenue.
As a creator, you get 75% royalties from all sales of your games.
Your Escape Room business has the audience already — everyone who has escaped your room could play this game.
No more customers waiting for you to change the room before they return.
And you reap what you sow - which means that the more games you make, the more money they will generate for you. The Escape Multiverse is here :)
This is a tried and tested method since all our most successful creators are repeat creators, some having built 3-4 games in a month!
Creative freedom
Your imagination has no limits, so be creative with your Questo game.
Every game has a fictional narrative, taking players from one location to the next while roleplaying as a superhero, a detective - or even a cat!
EASY UPSELL
It's time to build that sequel for your most successful room all of your customers have been waiting for.
No writing experience? Not a problem. Bring an experienced writer on board to help you out. It should only take one day to build a narrative.
Attract new audiences
We've already mentioned above that your bespoke Questo game can be your team's automatic answer to many common questions:
When will the room change?

Do you have free time slots?

Do you have any other locations?* - That was amazing, what else do you recommend in the city?
But, equally so, your Questo game can be the gateway experience to your escape rooms. Questo already has a community of players waiting to discover your game.
Over 250,000 people have played a game with Questo, some have played more than 60.
Your game will be branded with your business, and your storyline & challenges will act like your business card.
Sign up now to become a Creator!


LIMITED OFFER: Create an amazing Halloween-themed game before the end of September and Questo could invest in promoting your game in your city for the month of October.