Top 5 Bristol attractions to visit on the weekend
Posted on Jun 8, 2022 by Questo Team
Top 5 Bristol attractions to visit on the weekend
What can be better than spending a day in Bristol? Spending a weekend in Bristol! This city is perfect for when you have some spare days. Bristol has it all: adventure, history, romance, nature.
As you might know, the rich and eventful maritime history of Bristol stretches back over many centuries. So there will be a lot of attractions that will take you on a time adventure. You can also spend your weekend in Bristol outdoors, connecting with nature because there are lots of parks and open spaces. Moreover, if you're visiting Bristol with your family, the city has a lot of family-friendly places and attractions to visit for you and your kids.
Got lost in all these options? It's okay! The Questo team prepared for you a list of the top 5 Bristol attractions to visit on the weekend!
#5 Brunel's SS Great Britain
We would describe Brunel's SS Great Britain as a time machine. The first thing you should know about it is that it's the world's first great ocean liner. It was launched in 1843 and rescued from the wreckage in 1970. When you visit such attraction in Bristol as Brunel's SS Great Britain you take a step back in time and live through all the history of that liner. Each square meter, no matter if it's in a cabin or a kitchen, gives you the impression that you're witnessing the launching of the ship back in 1843. Because of the smell and sounds there that are so authentic and well reserved the ship comes to life. You can visit the Dry Dock, the Dockyard Museum, and the Being Brunel Museum, but it's so much more than just museums, it is a real experience.
Prices
| | |
| --- | --- |
| Passenger ( 17+ y.o) | £19.50 |
| Child (5-16 y.o ) | £12 |
| Nipper ( 4- y.o ) | FREE |
| Student | £16.50 |
| Companion/Assistant | FREE |
| Family | £55 |
| One Adult Family | £37.50 |
In case you want to explore more of the maritime part of Bristol on the weekend there's a Questo game called "Waterfront Bristol: The Views & History".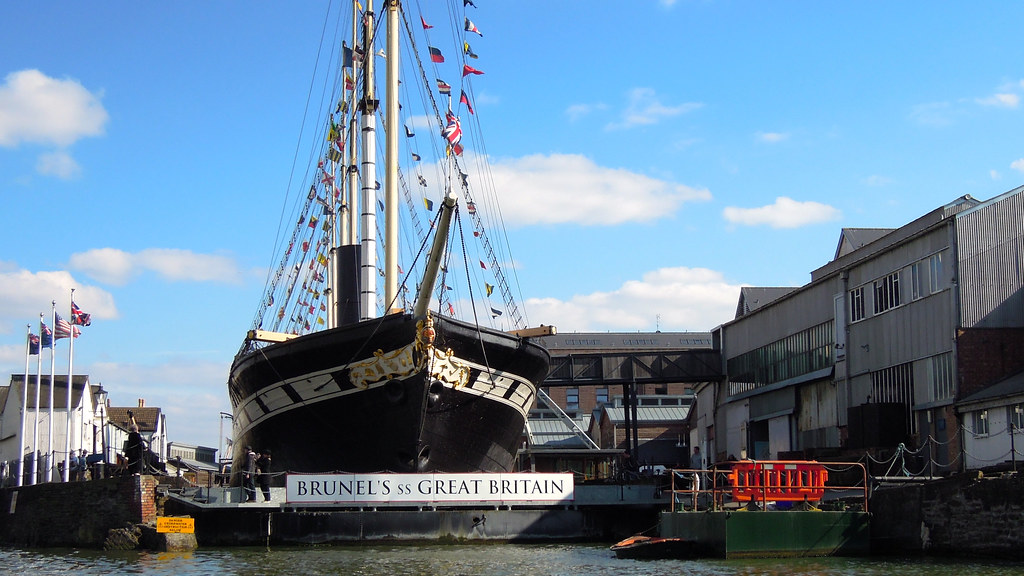 #4 Wild place project
We've been on a time adventure, now it's time for an animal one!
If you seek a fresh-air attraction in Bristol - Wild Place Project is your destination, because it has over 50 acres of outdoor space you can explore. Here you'll see animals from all around the world, even the endangered ones. Make friends with cheetah, grey wolf, giraffe, baboon, lemur, and many others.
If you are planning to visit it with kids there are several play areas where they can have fun in the Congo Bongo, Barefoot Trail, and Fun Fort. If YOU want to have fun and be adventurous there is Leap of Faith which is a climbing experience
Prices
| | | |
| --- | --- | --- |
| | Ticket price with donation | Ticket price without donation |
| Adult | £15.40 | £14.00 |
| Child (2-14 y.o) | £12.10 | £11 |
| Child ( under 2) | FREE ( advance booking is essential) | FREE ( advance booking is essential) |
| Carer | FREE ( advance booking is essential) | FREE ( advance booking is essential) |

#3 We The Curious
You thought we were done with adventures ??
Not so fast. Get ready for Bristol attraction #3 which is a science adventure with We The Curious place!
Here you can let your thoughts and ideas wander in your brain freely. This place is not about getting answers it's about asking questions, fantasies, creativity, and trying things out. The exhibits like this have one goal - to make you not afraid of science as it might seem complicated, to get you curious about science and see how fun and interesting it can be. ​We The Curious place has over 300 exhibits that will turn your visit into a real journey. This journey will be fun for both adults and children.
Don't wanna spoil anything for you, but we'll just get you intrigued with 4 words: icy bodies and cosmic rays!
Prices
| | | |
| --- | --- | --- |
| Ticket type | Without donation | With donation |
| Adult (Age 16+) | £15.95 | £17.55 |
| Adult Concession | £13.75 | £15.13 |
| Child (Age 3-15) | £10.45 | £11.50 |
| Child Concession | £6.55 | £7.20 |
| Age 0-2 | Free | Free |
| Personal Assistant | Free | Free |
| | Free | Free |

#2 Banksy
NOW TO THE ART ADVENTURE!
We hope you already know who Banksy is but just in case: Banksy is a world-famous artist whose identity remains one of the greatest secrets in the art world. Also, Banksy was born in Bristol in 1974 so the whole city is practically a museum of his artworks.
Here's a list of Banksy's most famous graffiti in Bristol:
The Grim Reaper, at the M Shed

The Police Sniper, on Park Row, towards the Bristol Royal Infirmary

The Masked Gorilla, and the Cat and Dog, in Easton

The Well-Hung Lover, on Frogmore Street

Valentines Day Mural, on Marsh Lane, Barton Hill

The Girl with the Pierced Eardrum, on Albion Dockyard, Hanover Place

The Mild Mild West, in Stokes Croft
For a better understanding of the Banksy's and Bristol street art you should play the "Street Art Bristol: From Banksy to the Capital of Graffiti" game by Questo!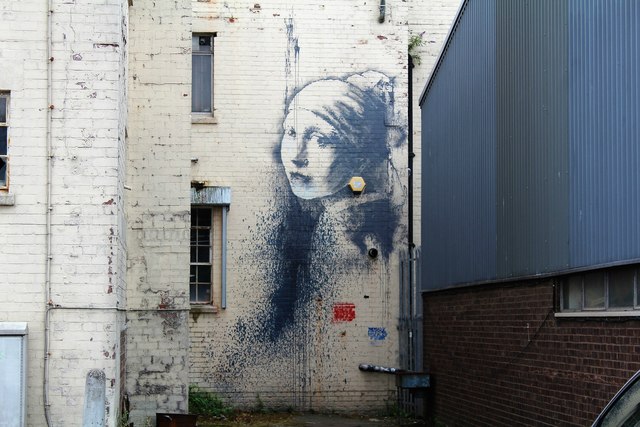 #1 The Downs
And for our fellow nature lovers: The Downs.
The Downs consist of Clifton Down and Durdham Down, bordering the Clifton Village, Clifton, and Redland areas of Bristol. It's a massive area of green space that extends up to the edge of the city with a great view of the Clifton Suspension Bridge. It's a nice way of taking a break from all the hustle and bustle of the city, especially on the weekend. There's enough space for any company of friends or families to form sports teams or have picnics. Since lockdown, there's also an open space theatre, named Breaking Bread. Questo recommendation: there's an area in the southwest corner of the Downs called Sea Wall that is the best spot for epic views of the Avon Gorge and Suspension Bridge.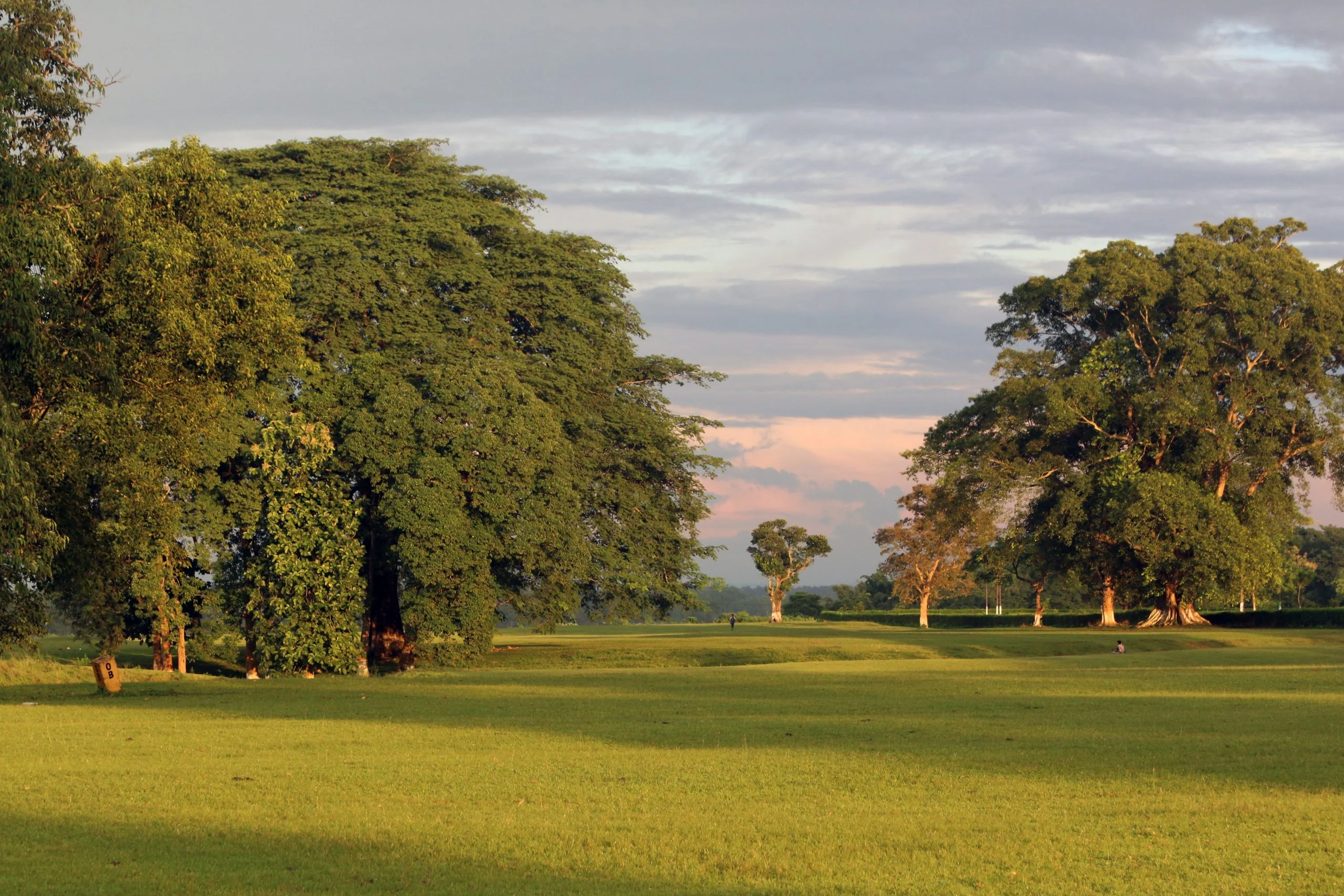 Conclusion
It's probably become pretty obvious that Bristol has a lot to offer for a weekend and not only. You even might feel that the list is a little overwhelming and you wanna try to visit all attractions at once. There's no need to worry and rush, Questo games are always there to help you and make your vacation easier, funnier, more organized, and interesting!