Best Smorrebrod in Copenhagen
Posted by Questo Team
Copenhagen is the capital of northern Europe's culinary delights, offering a genuine Danish food experience. Smorrebrod is Copenhagen's most popular food item, and hundreds of thousands of people eat this open-faced sandwich in breakfast, lunch, and dinner.
In addition to smorrebrod, restaurants in Copenhagen offer a wide of other Danish classic dishes loved by locals and tourists. However, nothing matches the delights of smorrebrod, thanks to its dense texture with rye bread topped with butter and meaty, veggie, and cheesy finish. Anyway, here are the best places in Copenhagen to eat smorrebrod and other Danish dishes. Read on!
Aamanns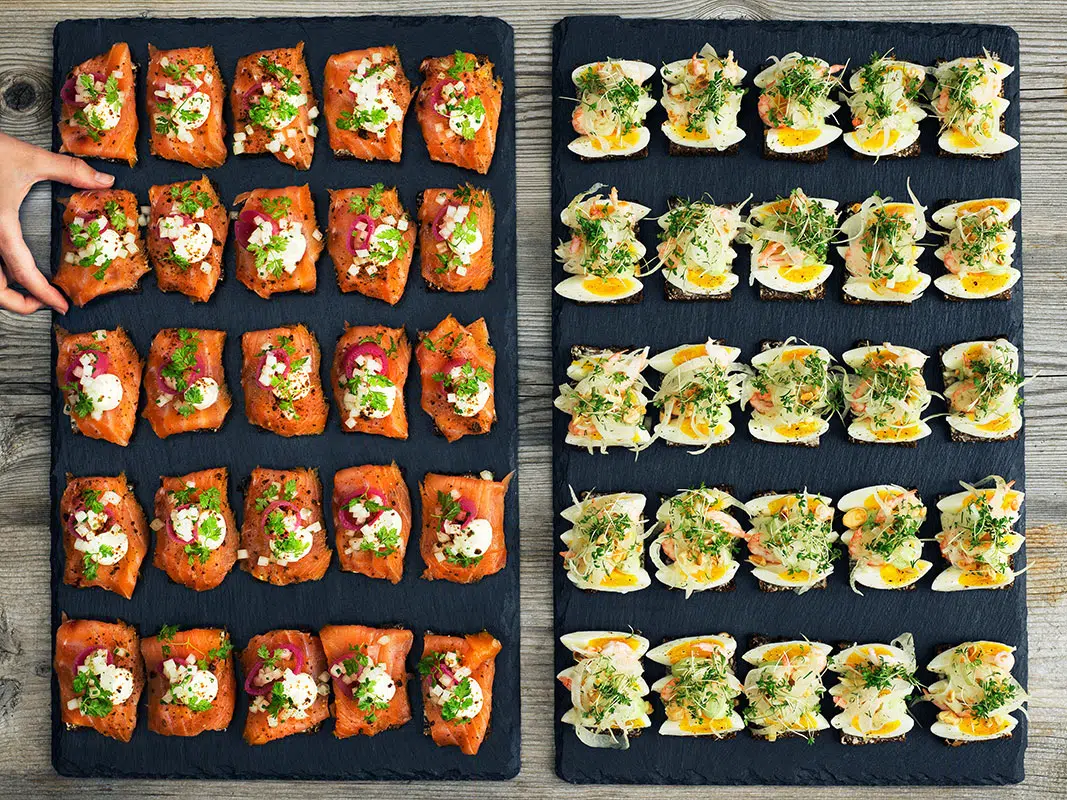 Aamanns is one of the most popular restaurants in Copenhagen, serving traditional and modern dishes made of fresh produce and local ingredients. In addition to a wide range of classic Danish dishes, smorrebrod is the most creative sandwich that attracts people from all over the town to fill their stomachs and satisfy their savory desires. The open-faced sandwich served at Aamanns has grilled sirloin with fried eggs, mushrooms, and roasted pumpkins and it's considered one of the best smorrebrod in Copenhagen. Try it out!
Kanal Cafeen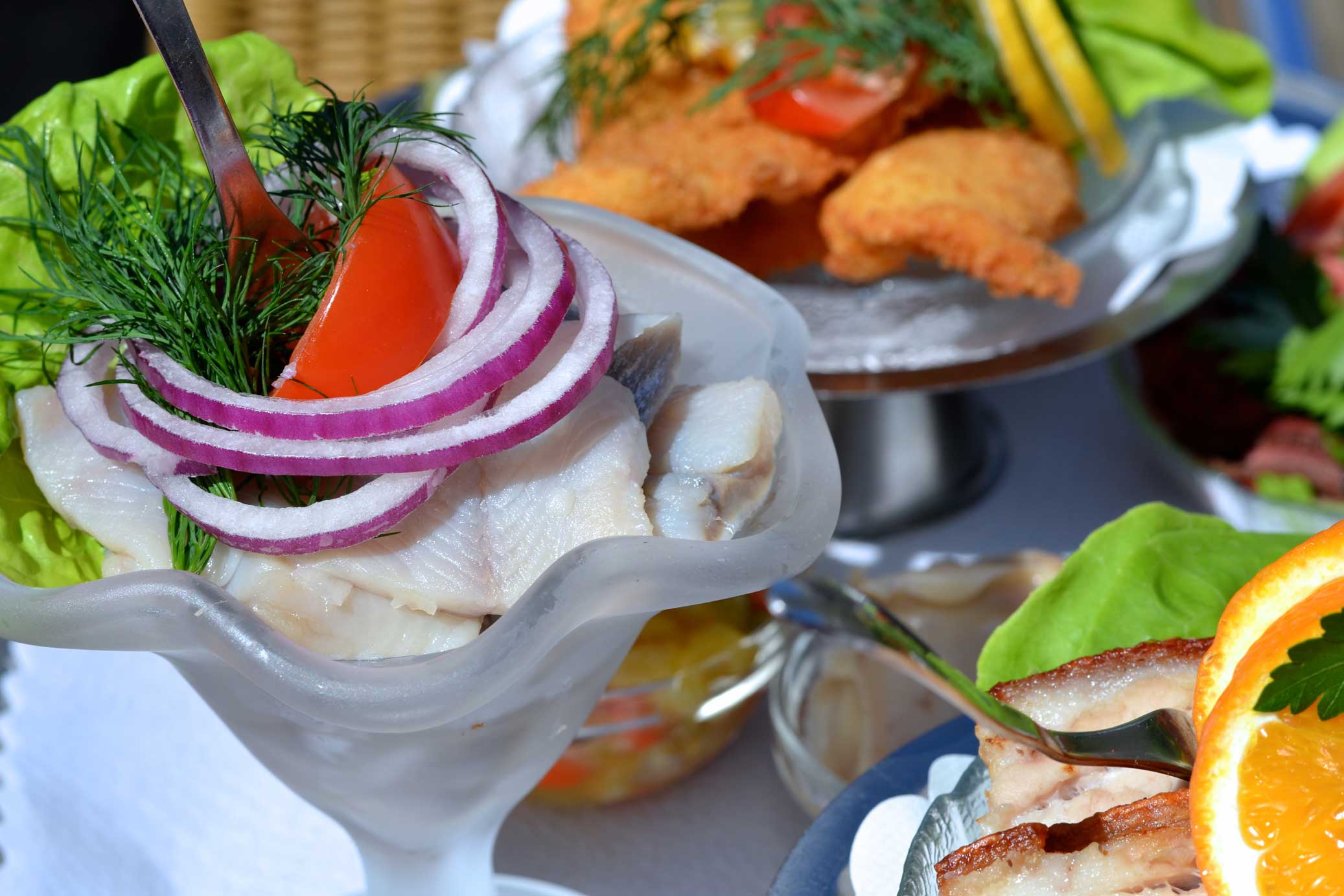 ©https://www.kanalcafeen.dk/wp-content/uploads/2015/03/7-Kanal-web-Billede-fra-Tipster.jpg
Kanal Cafeen is another best and most affordable restaurant to eat one of the best smorrebrod in Copenhagen. The price of a smorrebrod open-faced sandwich starts at €8. While the price is low, the food quality is great enough to satisfy your tastebuds. Besides smorrebrod, you can eat Koldskal, Frikadeller, and Karbonader.
Slotskaelderen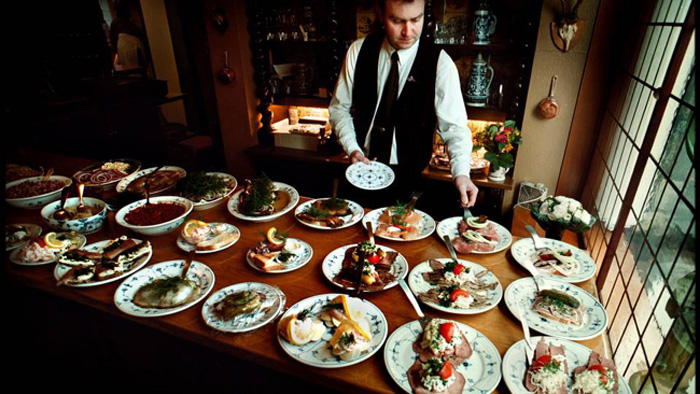 ©https://slotskaelderen.dk/Frank_Due/Frank-Due-SKL-H-GK.jpg
Slotskaelderen is another best eatery to find and eat Copenhagen's most delectable smorrebrod sandwich. Although smorrebrod and other classic Danish dishes are a little more expensive than other eateries in the city, the food quality is upscale, making it worth your money. So, if your budget allows, visit the Slotskaelderen for smorrebrod. You will love it!
Alouette
©https://media.cntraveler.com/photos/5bfed151597f4e4be66f8eac/16:9/w_1920,c_limit/Alloutte_Alison-Vagnini_Alouette-7.jpg
Andrew Valenzuela and Nick Curtin are American chefs who run Alouette. It is one of the most popular restaurants in Copenhagen, serving seasonal dishes with international influences
In addition to the smorrebrod, the place is perfect for eating mackerel with fermented cucumber and charred pumpkin with mulberries and caviar. Besides, you will love eating in the glamorous décor that showcases a mix of the American and Danish contrast.
There is no other place better than Alouette to relish the intimate vibe. Make sure you book ahead because the restaurant is crowded with people looking for the best smorrebrod in Copenhagen and other American-Danish dishes.
Schonnemann
©https://traveller.easyjet.com/public/uploads/Best%20smorrebrod%20in%20Copenhagen_Schonnemann_01.jpg
Schonnemann attracts hundreds of families every day to taste the delicious open-faced sandwich. The restaurant has been operating in Copenhagen for more than a hundred years. The qualified and professional chefs at Schonnemann use fresh and house-made ingredients to make the mouthwatering smorrebrod. You will also love the seafood, pork, and chicken dishes.
Selma
©https://traveller.easyjet.com/public/uploads/Best%20smorrebrod%20in%20Copenhagen_Selma%20Restaurant.jpg
Selma has a reputable culinary history because it is an award-winning restaurant and the best place to eat smorrebrod in Chopenhagen at the most affordable prices. In addition to the open-faced sandwich, including the elderflower herring with buckwheat and crème Fraiche.
Kronburg
©https://traveller.easyjet.com/public/uploads/Best%20smorrebrod%20in%20Copenhagen_Kronborg.jpg
Kronburg offers a diverse menu with extensive smorrebrod dishes. It is the most visited restaurant in Copenhagen to taste the mouthwatering smorrebrod and other traditional dishes.
Chefs at Kronburg use different techniques to make smorrebrod and other dishes, including herring. Whether you love curries, marinated, pickled, or pan-fried food, Kronburg is the perfect place to satisfy your taste buds.
Besides, we recommend trying the pickled veal tongue or the smoked eel to nourish your muscles and tissues with fresh ingredients and soothe your savory tooth. In simple words, Kronburg is the epitome of classical and traditional Danish dishes that attract thousands of locals and tourists every weekend.
Cafe Dyrehaven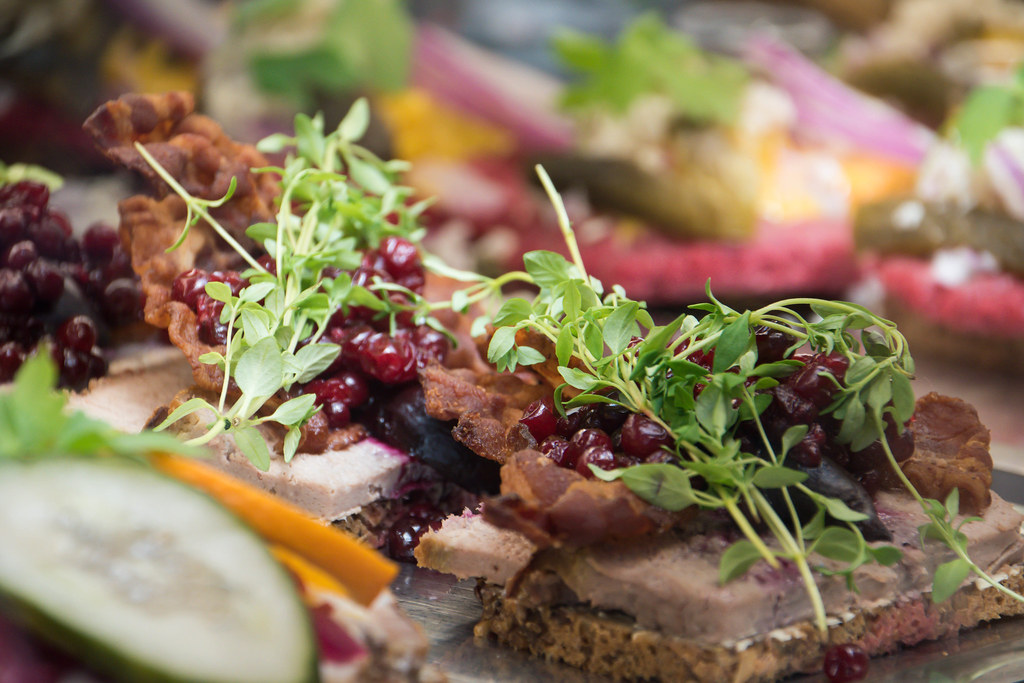 Café Dyrehaven is another popular restaurant for Danish and American dishes. Whether you come for breakfast, lunch, or dinner, you will enjoy the indoor ambiance and outdoor seating area and eat the most iconic eggs-benedict smorrebrod. Besides, we recommend trying the dense rye topped with fresh spinach.
Orangeriet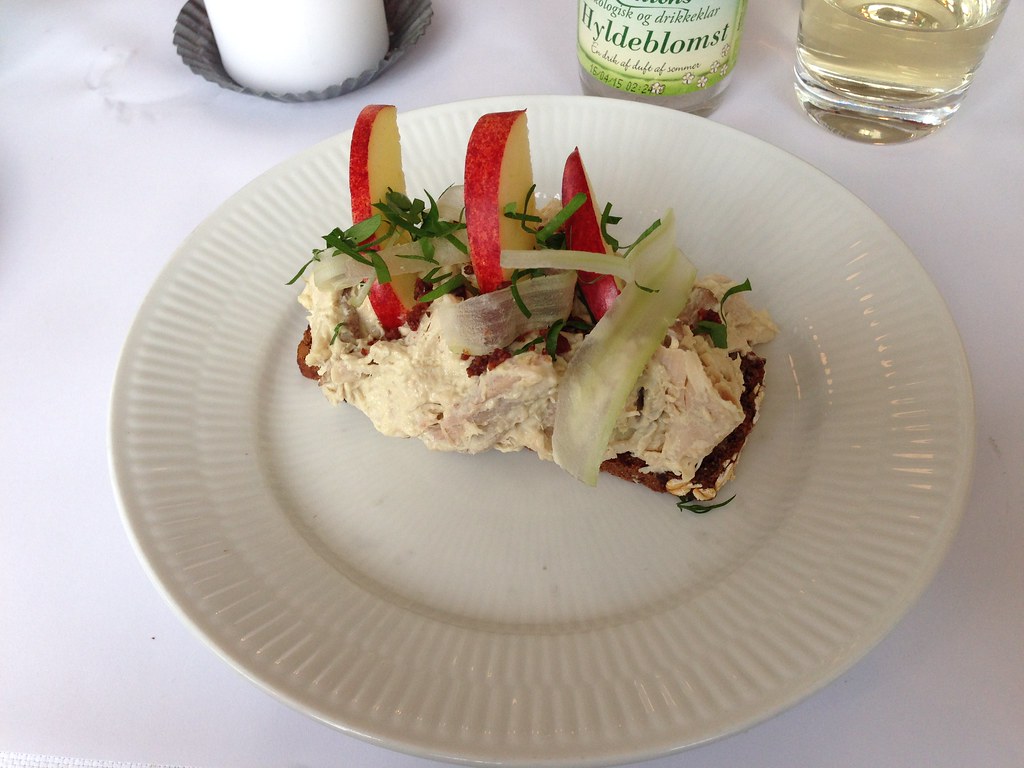 Orangeriet is famous for classic and modern Danish cuisine, including sandwiches made of shrimp with avocado and cream cheese and beef tartare with onions and beets. However, nothing matches the taste and deliciousness of the traditional smorrebrod open-faced sandwich made of fresh ingredients.
Cap Horn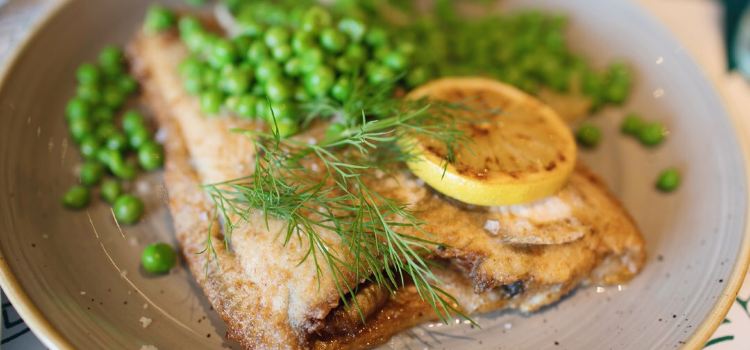 ©https://youimg1.tripcdn.com/target/100t0z000000nfpfw3555_C_750_350.jpg
Cap Horn is one of the most beautiful restaurants in Copenhagen, boasting quirkier and nautical indoor décor and serving delicious food made of fresh ingredients. The restaurant is near Nyhavn, an iconic harbor and picturesque area in Copenhagen. If you want to taste the delectable Danish food, including the smorrebrod, visiting the restaurant is worth your time and money. The restaurant also has a diverse menu for children.
Hart Bageri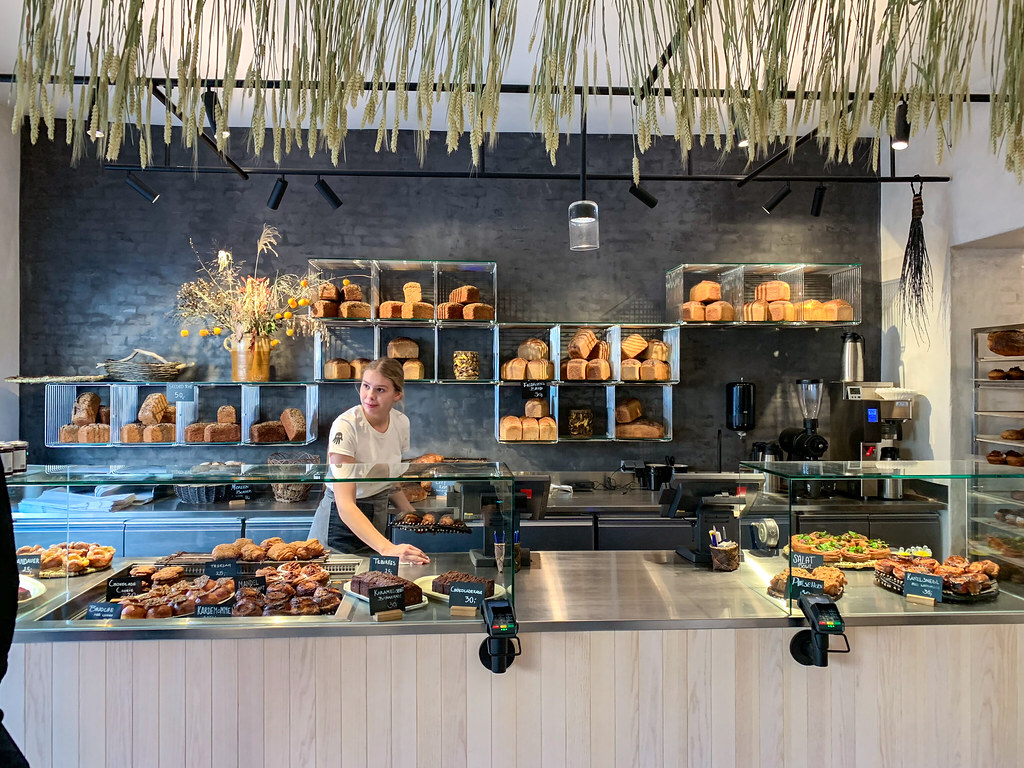 Hart Bageri showcases the brilliance of world-renowned British Baker "Richard Hart." Although it is relatively a new restaurant, it has quickly gained popularity because hundreds of people, including locals and tourists, queue for hours to reserve tables and relish the delicious food, including pastries, almond croissants, hot cross buns, Jaffa cakes, smorrebrod, and other Danish/British traditional dishes.
Final Words
Copenhagen offers something to everyone. The Danish Capital is the epitome of beautiful architectural buildings, diverse cultures, and traditional/modern culinary delights. It is a paradise for food lovers, meaning you can't complete your trip to Copenhagen without tasting the traditional Danish dishes, including smorrebrod.
If you want to enjoy your trip after eating the best smorrebrod in Copenhagen, we recommend using Questo, a city-exploration games platform, allowing users to discover places that are otherwise rare to find. That way, after trying out Copenhagen's smorrebrods, you can explore happilly Copenhagen Hippie Freetown Christiania.