Where to Find the Best Pizza in Rome?
Posted on Jun 1, 2022 by Questo Team
Rome, the Italian capital, is famous for many things. The city has its unique charm and vibe regarding culinary delights. Rome has more than 15,000 pizza shops and restaurants because people in this city consider pizza an integral part of their lives.
When you visit Rome and walk through the cobblestone streets, you will smell the delicious fragrances of melting yeast and cheese from all corners. Although Rome has over 15,000 pizza restaurants, shops, and huts, not all are the best. So, where do you find the best pizza in Rome? Today's article will list the best pizza places.
Panificio Bonci
Panificio Bonci is one of the most reputable establishments to find the best pizza in Rome. Although Panificio Bonci offers a small selection of pizzas, it drives hundreds of people to taste the most delicious pizzas every day.
It serves classic pizzas with tomato, oregano, mozzarella, and potato. However, you will also find some creative pizzas, including mortadella with crumbled pistachio and fig with prosciutto.
In addition to the best pizza in Rome, you will find various baked goods, such as biscuits, bread, croissants, and cakes. When you visit Rome in December or during the holiday season, make sure you order or pick up a Panettone.
Roasted organic vegetables, rice stuffed tomato, etc., are the best savory options. The place is located near Trionfale 26 and is open between 8:30 AM and 3:00 PM and 5:00 PM and 8:30 PM Monday to Saturday.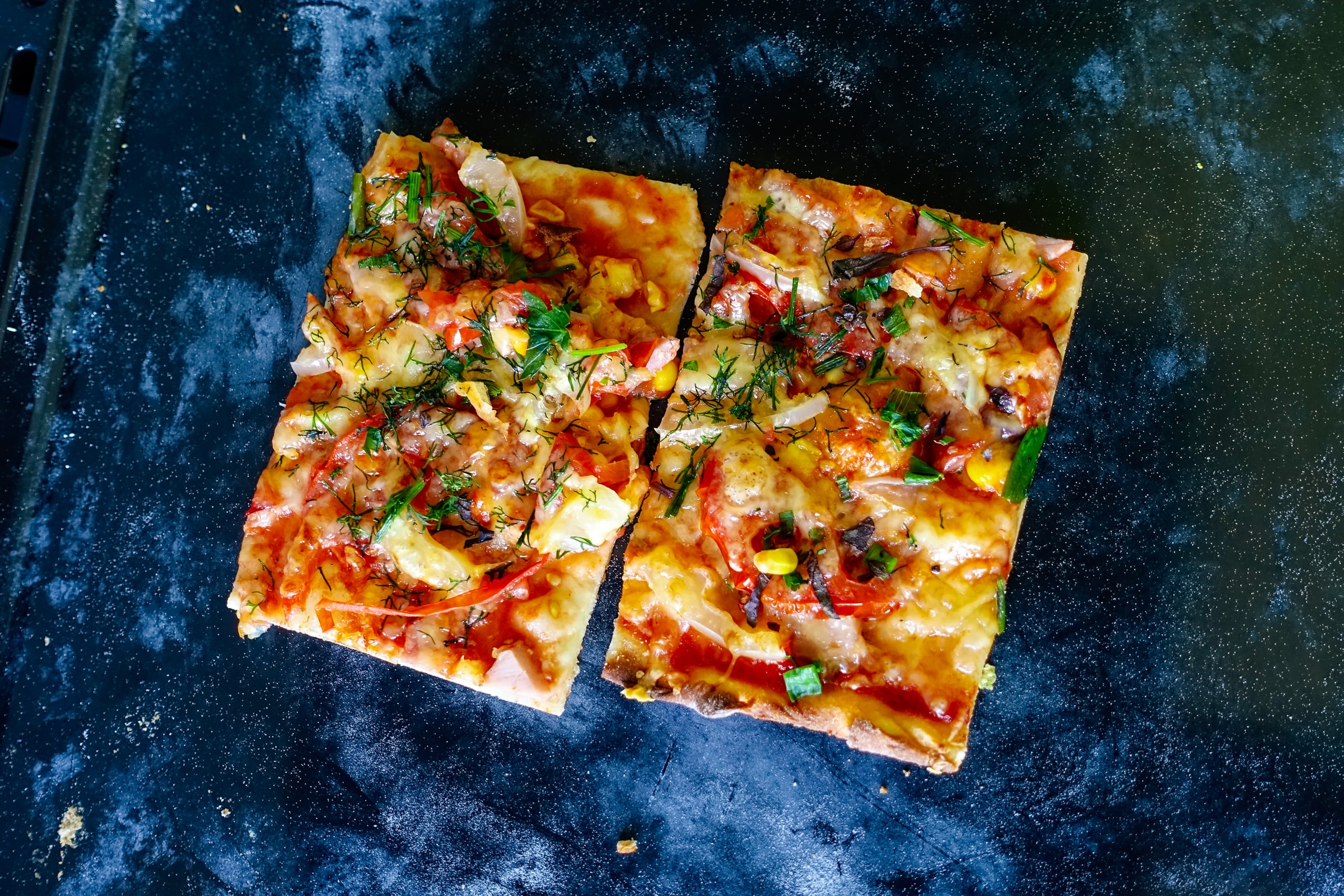 Pizzarium
Pizzarium drives pizza lovers from all over the world. Head to Pizzarium if you want to find and eat the best pizza in Rome. Hundreds of thousands of people visit Pizzarium every year to taste the restaurant's staple item known as pizza al taglio or pizza by the slice.
The restaurant has a beautiful interior décor and pleasant atmosphere and serves mouthwatering pizzas. Chefs add the toppings after cooking the pizza to create a perfect crunch and prevent it from sogginess.
In addition, Pizzarium uses locally sourced and artisanal ingredients. The restaurant has a diverse menu of more than 1,500 recipes. So, it is impossible to predict daily toppings. The location of this restaurant is Della Meloria 43 and is open Monday to Saturday between 12:00 PM and 3:00 PM and 6:30 PM and 9:30 PM.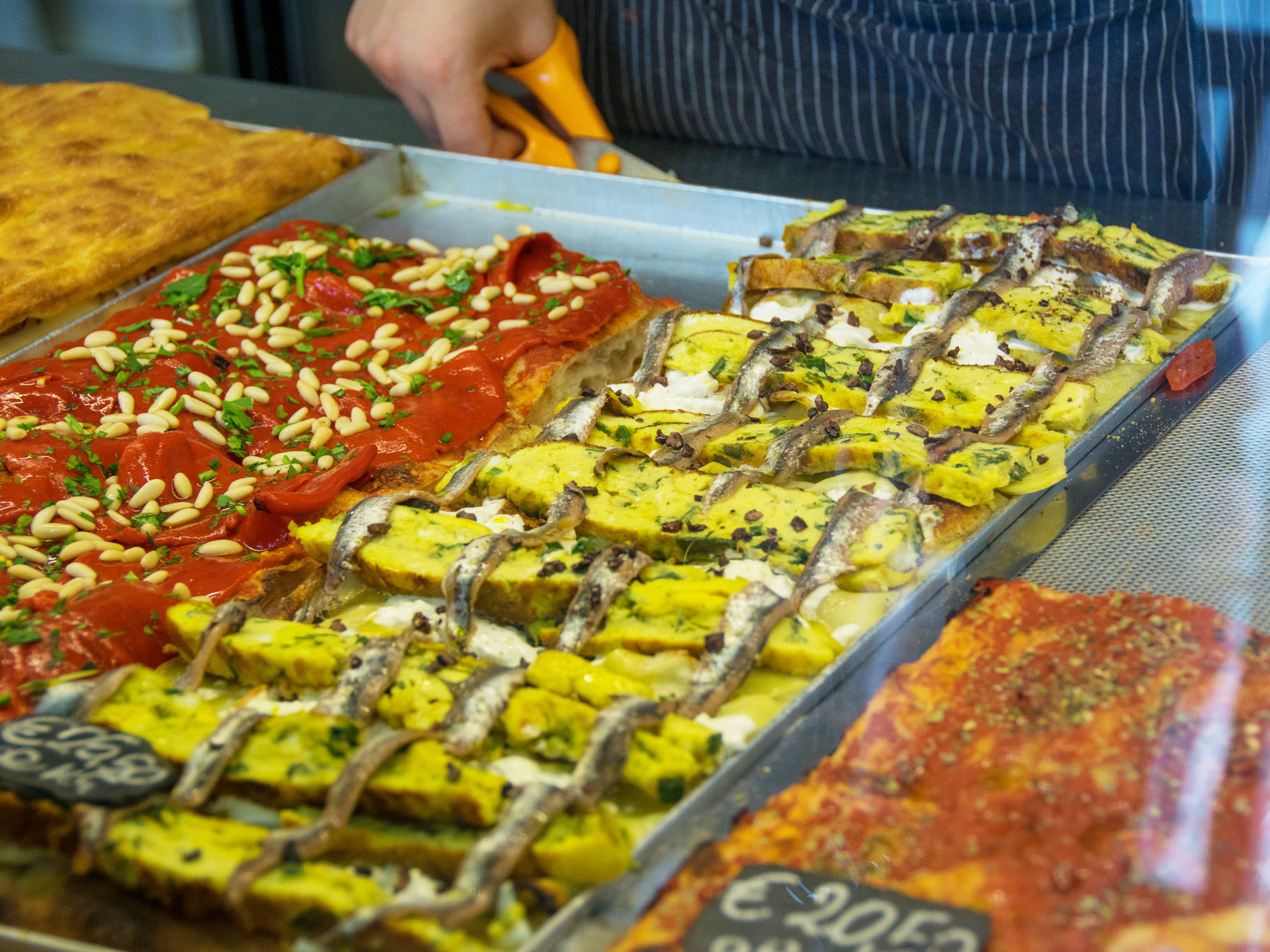 Angelo e Simonetta
Angelo e Simonetta, located in Via Nomentana, is one of the oldest pizza shops in Rome. It has been serving delicious pizza for more than 120 years. Angelo e Simonetta has won many culinary awards for its delicious pizza with a crunchy texture, gourmet ingredients, and fresh aromas.
Angelo's pizza is light with a springy base and topped with seasonal ingredients. You can try the spicy pizza with buffalo mozzarella and sausages or the fresh truffle shavings on porcini mushrooms. The restaurant is open between 10:30 AM and 12:00 PM between Monday and Sunday.
Pizzeria Ai Marmi
Pizzeria Ai Marmi offers the best pizza in Rome. Hundreds of people visit Pizzeria Ai Marmi every day to state the mouthwatering Roman-style pizza. You will see an open kitchen at Pizzeria Ai Marmi and watch the staff kneading and stretching out the dough or spinning pizza in the air.
Because the restaurant offers five-star service, it is a crowded place because many locals and tourists come here to satisfy their taste buds. There are numerous popular choices available at Pizzeria Ai Marmi.
These include the Margherita with rocket salad, 4-cheese pizza with mozzarella, Reggiano, and gorgonzola. The restaurant is located at Viale Trastevere and is open between 6:30 PM and 2:30 AM Monday to Sunday. The restaurant is closed on Wednesday.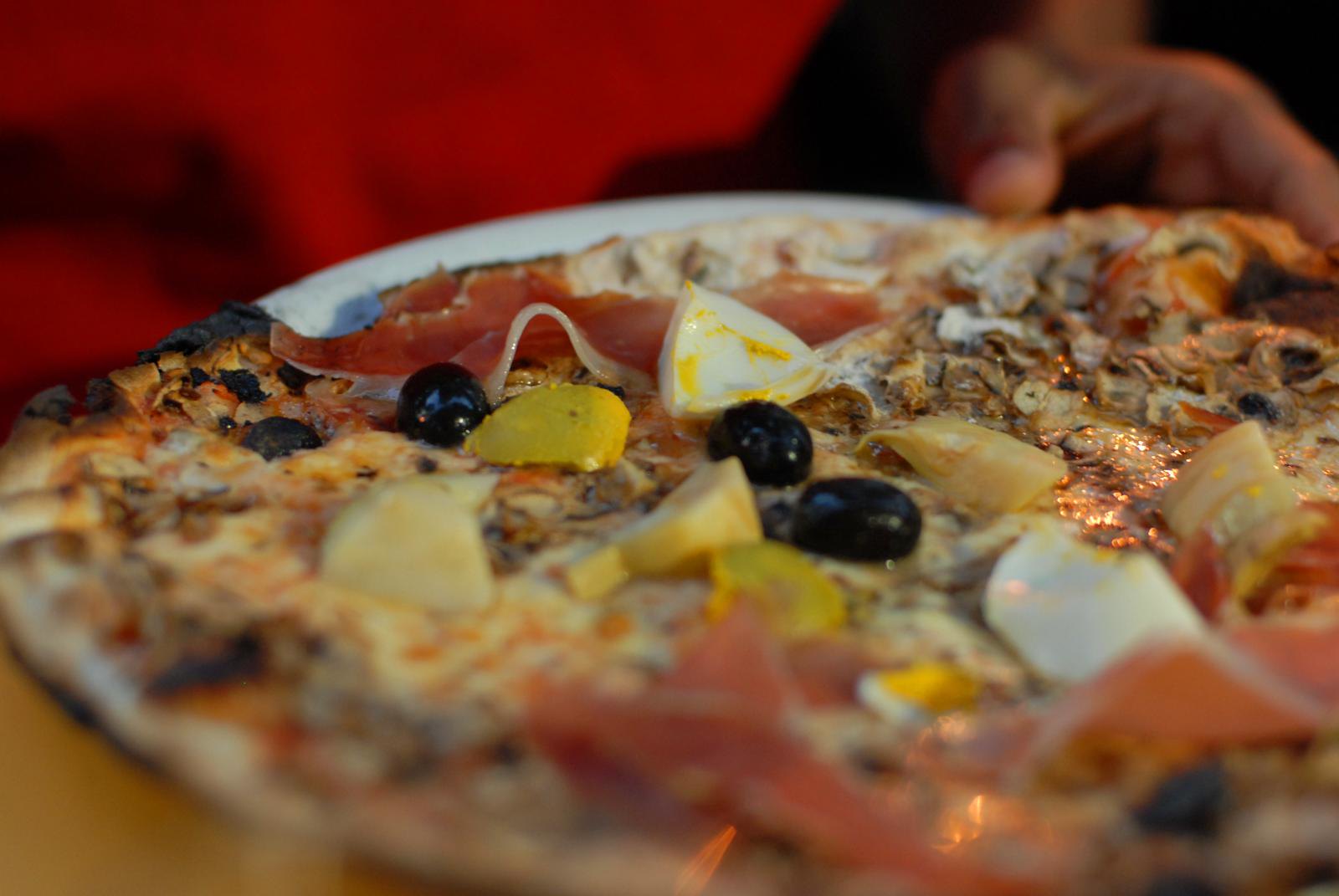 180g Pizzeria Romana
180g Pizzeria Romana is a reputable restaurant to taste the best pizza in Rome. If you love gourmet pizza, heading to 180g Pizzeria Romana is the best thing to do in Rome. Jacopo Mercuro, a world-renowned chef, opened the restaurant in 2012.
Located near the Centocelle region, 180g Pizzeria Romana has quickly gained popularity among locals and tourists, thanks to its delicious pies, fresh pizza, and locally sourced ingredients. It offers a diverse menu of traditional Roman pizzas with a modern touch to prepare creative dishes.
You will love the crispiness, crunchiness, and deliciousness of Stracciatella e Alici with oregano, anchovies, burrata, and tomatoes. The place is open between 8:30 AM to 3:00 PM and 5:00 PM to 8:30 PM Monday to Wednesday and 8:30 AM to 8:30 PM Thursday to Saturday.
Emma Pizzeria
Emma Pizzeria is another reputable place to find the best pizza in Rome. Francesco Roscino opened the restaurant in 2014. Located near Campo Di Fiori, this restaurant offers Roman-style pizza with a thin crust, lightweight, and mesmerizing aroma, driving people from all over the world.
In addition, Emma Pizzeria ensures the dough is soft and organic wheat flour. Chefs use locally sourced toppings from Salumeria and the Campo Fiori market. The restaurant offers a wide selection of pizzas with ingredients ranging from traditional to gourmets, such as cherry tomatoes, cow milk mozzarella, Scottish Smoked Salmon, Sicilian Anchovies, Tuscan olive oil, and Brexton gray salt.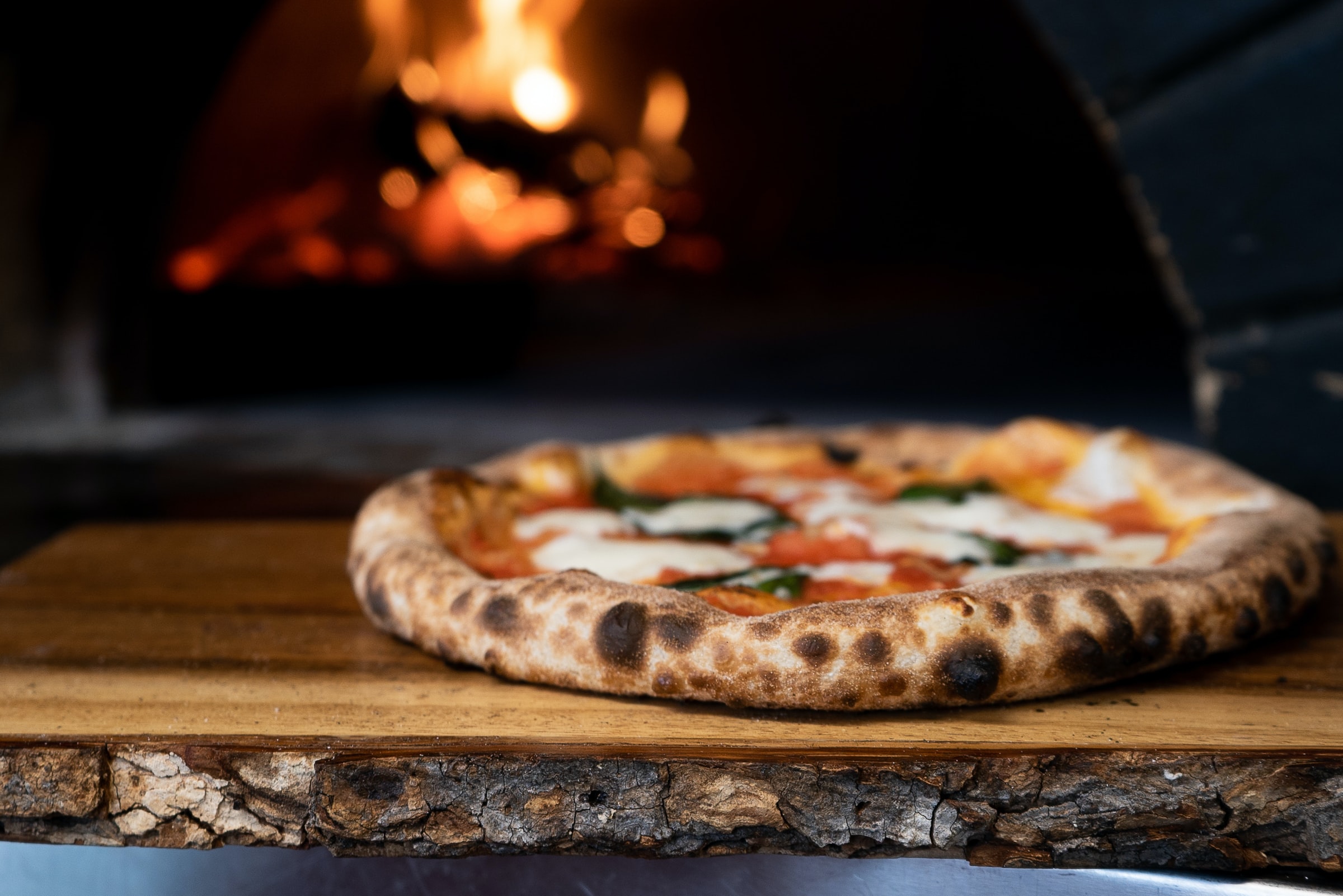 Da Baffetto Pizzeria
Da Baffetto Pizzeria is near the Piazza Navona and is famous for its delightful Roman-style pizza. The best thing about this restaurant is its affordable prices and professional service. The staff uses a wood-burning oven to make thin, crunchy, crackling pizza with increased crispiness.
In addition, we recommend Diavola, a popular pizza choice for everyone. It consists of buffalo mozzarella Caserta, spicy salami, and tomato sauce. Keep in mind that this is a crowded place, meaning hundreds of people visit this place to taste the delicious pizza at the most affordable prices.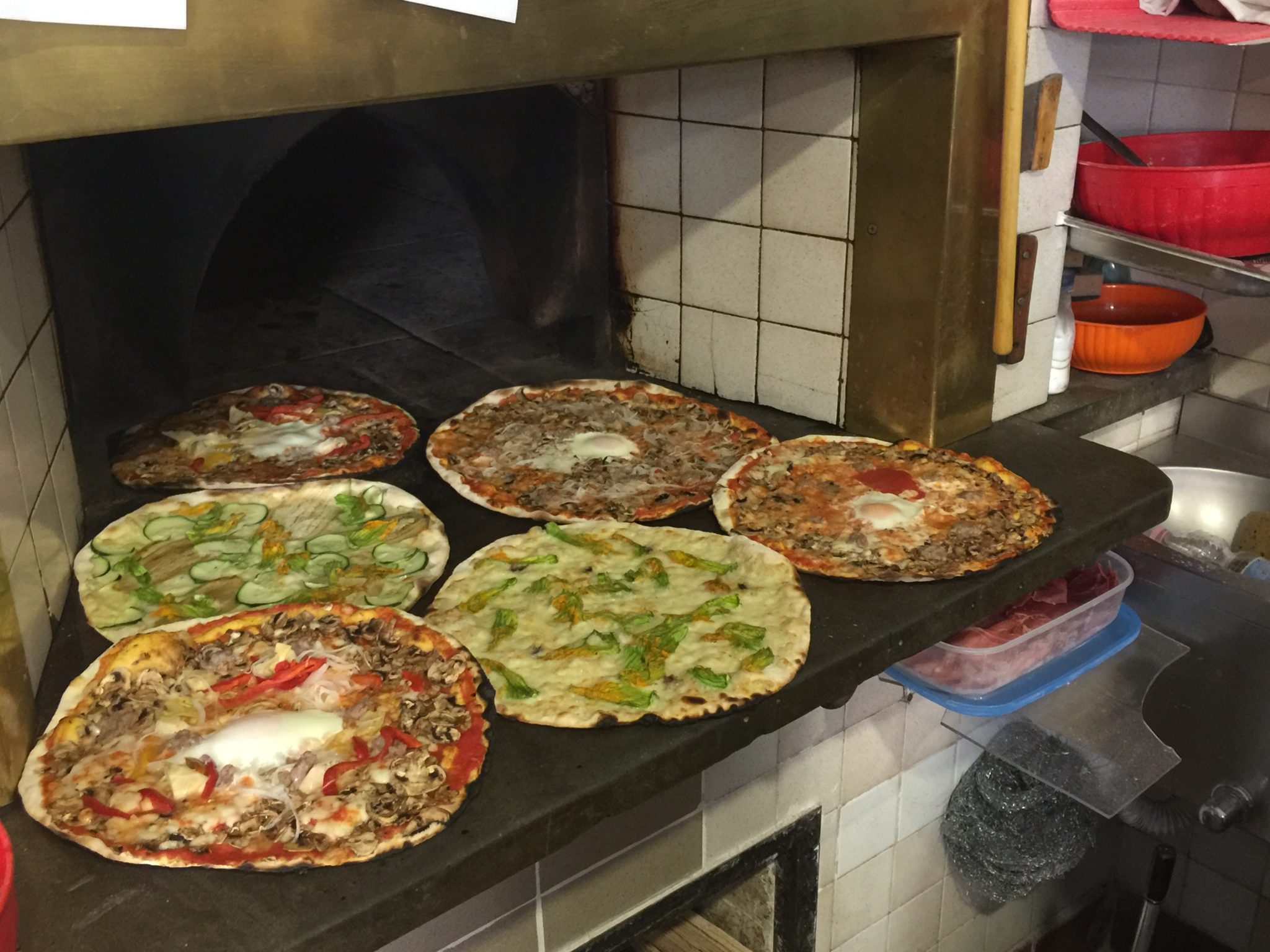 Final Words
Rome is well-known for its delicious, versatile, diverse, and unique pizzas. Although the city has more than 15,000 establishments, we recommend these places to find the best pizza in Rome. Lastly, you can play a city exploration game and explore new places based on resolving clues. It is a fantastic app that lets you engage in fun and thrilling activities.