A Guide to Travelling Light: 8 Easy Tips
Posted on Sep 8, 2021 by Aaron
Amongst all the excitement of travel, the task of packing lightly can be a daunting one. We're so used to our creature comforts at home – from our TVs to our king-size beds – that it can be difficult to sort out what's really necessary to bring along.
But there's joy to be found in stripping it back to the basics. And whether you're planning for a weekend abroad or trekking across Europe, there are certain universal rules that will help you make the most of your trip.
1) Start with the right bag
The first step to travelling light is finding the right bag, since people tend to pack within the space available. Downsizing your luggage will force you to think more critically about what you really need on the journey. Because maybe it isn't necessary to pack a different pair of swim trunks for each day of the trip.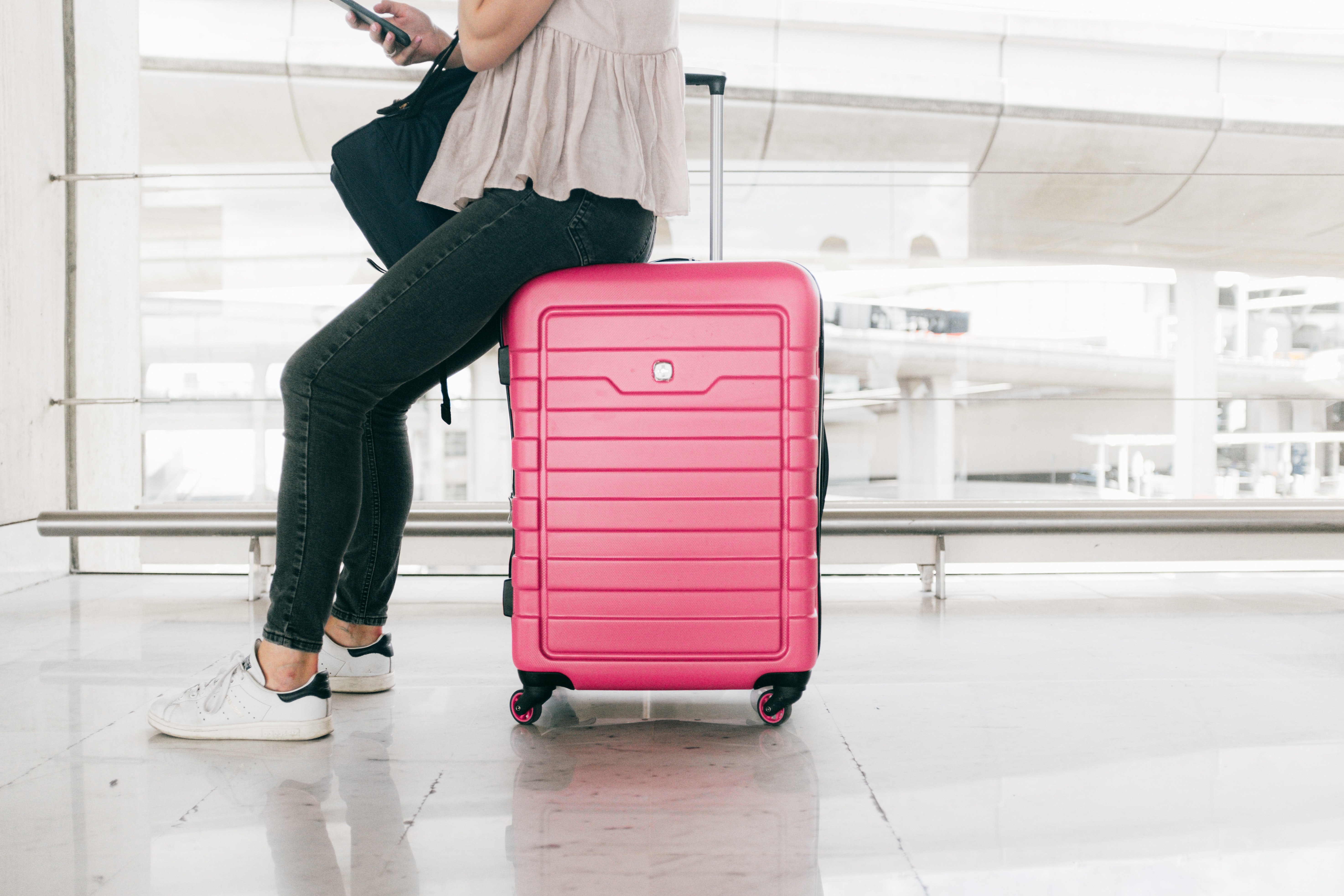 2) Take only what you need
With so many unknowns associated with travelling, it's easy to worry yourself into over-packing. But you should avoid clogging up your suitcase with 'just in case' clothes and other items. You can't plan for every possible type of weather, so don't bother. Next time you're packing your favourite hurricane-proof hoodie or solar-flare sunhat, consider opting for something a little more versatile.
By all means, bring a nice outfit or two. But the core of your suitcase should be what you would normally wear day to day.
Bonus tip #1: Bring two pairs of shoes.
One for wearing, one for carrying.
3) Consider investing in an e-reader
To any lovers of physical books, it might pain you to hear this one. But if you're one for lazy reading days by the pool, an e-reader is worth considering. Perfect for travelling light, it's the more practical option to stuffing the entire series of A Song of Ice and Fire into your suitcase.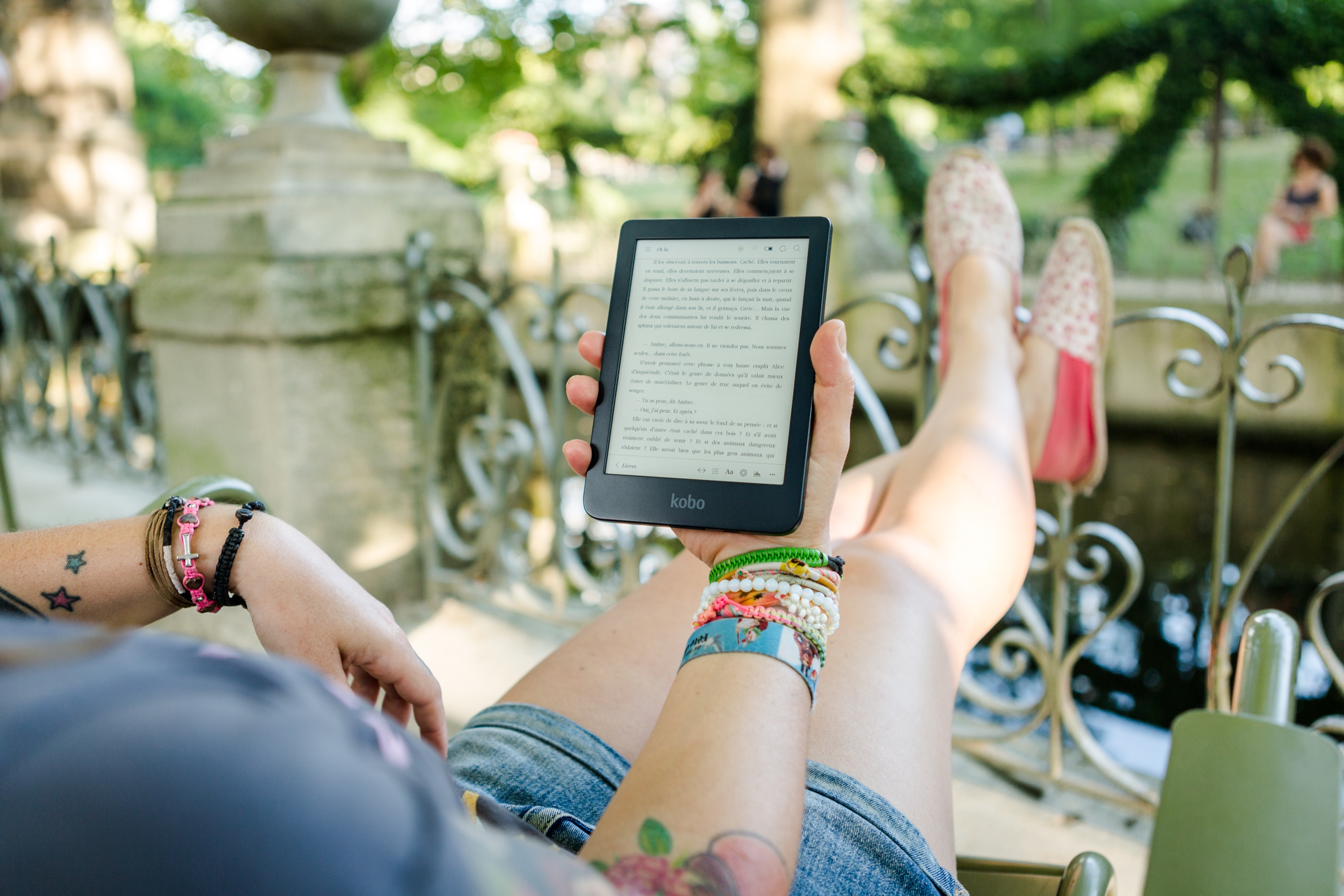 4) Pack for one week (even if you're staying longer)
It doesn't matter if you're travelling for a week, a month, or upping your life and becoming a permanent nomad – pack a maximum of one week's worth of clothing. Why? Because doing laundry on the regular is much easier than lugging around every shirt, sock and Halloween costume you've ever owned.
Remember: you're not packing for the just in case scenario. If needed, you can always pick up more along the way.
Bonus tip #2: Bring a laundry bag.
Preferably not a plastic one (let's keep it classy).
Because there's nothing worse than a stray dirty t-shirt smelling up your entire wardrobe.
5) To towel or not to towel
If you're staying in a kitted-out hotel that provides the essentials, you might not need to worry about this step. But for everyone else – the backpackers, campers – listen up. Don't bother with a full-sized towel when a micro-fibre towel is all you need. It will take up less space in your bag and dries in half the time.
The same goes for your bathroom essentials: shampoo, body wash, soap. If the place you're travelling to doesn't supply them, opt for travel-size containers. Better yet: buy it when you get there! It'll be cheaper than paying for extra luggage space for the journey over.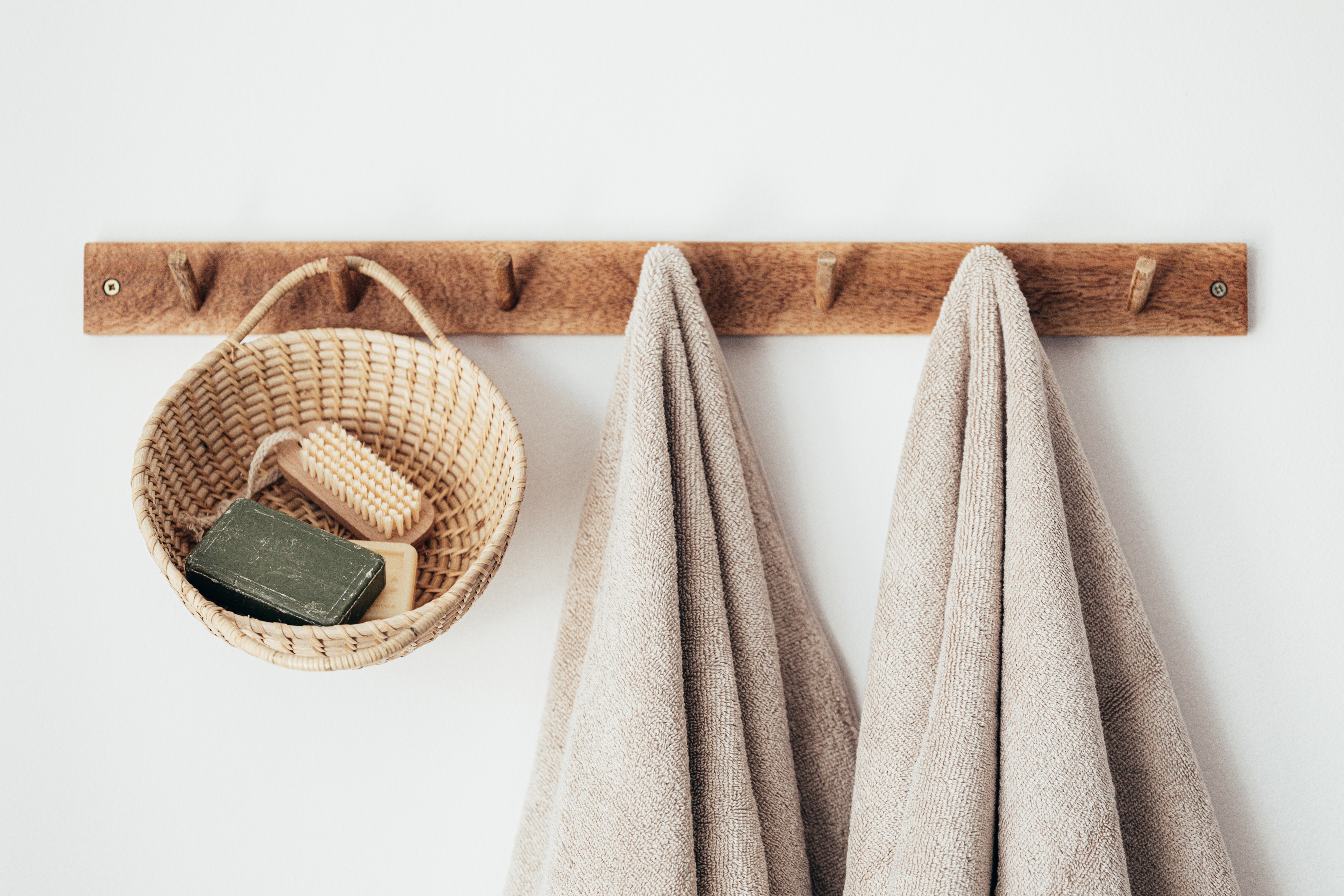 6) Wearing isn't carrying
This is the perfect hack for anyone wanting to travel light. Plus, it might save you from having to pay extra for a second piece of hand luggage.
Planning a trip to a cold part of the world? Pack on the layers for the flight over. Wear two shirts if you have to. And whilst a pair of flipflops might be the more comfortable travel footwear, these won't take up nearly as much room in your suitcase as your size-11 walking boots.
On second thought, maybe scrap the walking boots entirely.
Bonus tip #3: Bring solid shampoo and body wash.
Bottles aren't very space-efficient, so consider solid alternatives.
7) Keep the colours simple
Here's one you might not have considered. When it comes to choosing clothes to pack, it works to stick to a simple colour palette. By doing so, you'll have more options for outfits since more of your clothes will go together.
Every decision you make when packing your bag should have one thing in mind: efficiency. Say you bring 4 shirts and 4 pairs of trousers. With a similar colour palette, that's a total of 16 different outfits.
Bonus tip #4: Bring clothes that don't need ironing.
Synthetic fabrics are far more likely to wrinkle than natural ones, like wool or cotton.
8) Roll your clothes (instead of folding)
If you hadn't noticed, most of these tips are clothing-related. And for good reason. They're the main struggle for everyone – not just inexperienced travellers.
When it comes to packing for a trip, rolling your clothes is the best option for several reasons. Not only does it create fewer creases (great if you don't have access to an iron), this method uses up considerably less space – the perfect easy tip for travelling light.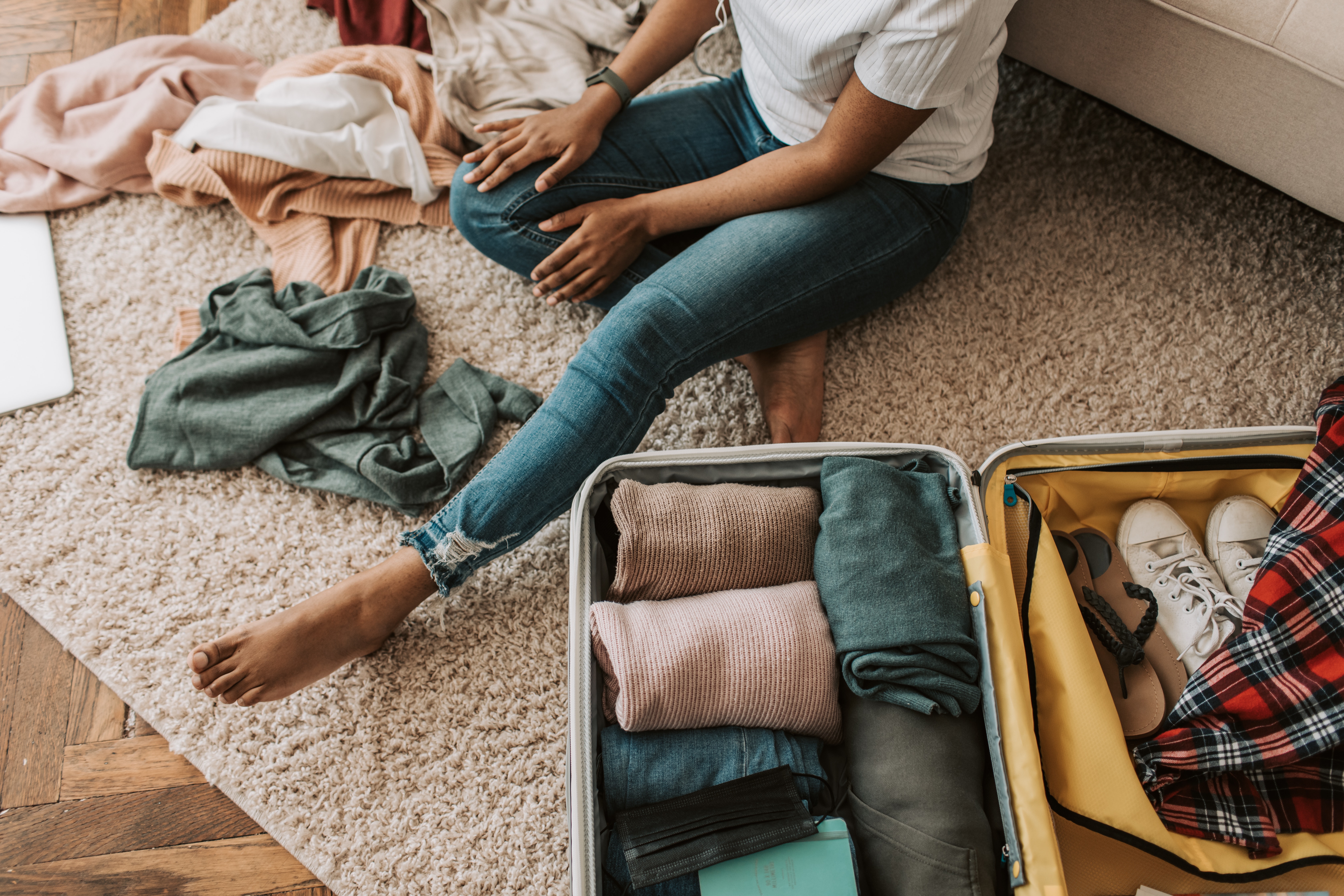 Planning a trip any time soon? Discover the best way to explore a city on one of our city walking tours. Wander the streets at your own pace and uncover hidden gems.