8 Best Things to do During a Weekend in New Orleans
Posted by Questo Team
New Orleans is a multicultural city in the United States, with a unique heritage and diverse traditions. The town is famous for its numerous festivals, vibrant nightlife, music scene, colonial architecture, and food.
Millions of people travel to New Orleans every year to enjoy the city's magical vibes and create memorable experiences. Here are the eight best things to do during a weekend in New Orleans. Read on!
#8 New Orleans City Park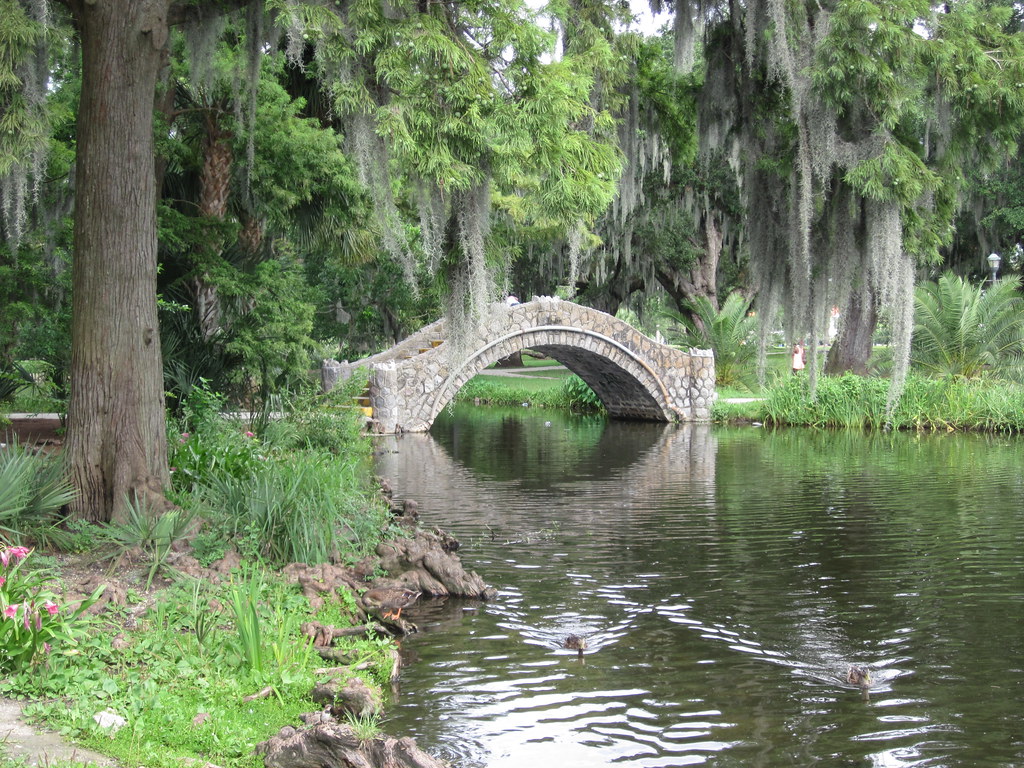 Visiting the New Orleans City Park is the best thing to do in this magnificent city. Families, friends, couples, and solos spend quality time in the park by strolling through the 12-acre natural botanical garden and over 2,000 species of plants.
The New Orleans Park is also home to the Museum of Art, with hundreds of artifacts, paintings, and sculptures. The unique location of the New Orleans Park near the southern shores of Lake Pontchartrain makes it perfect for relishing the magical sunrises and sunsets.
The park is open 30 minutes before sunrise and 30 minutes after sunset. You can enter the park without spending a penny, but some attractions in the park require a small admission free. You can access the car via the Canal Streetcar, a perfect ride enjoyed by people of all ages, including children.

Questo Tip: For a unique walk in the park, make sure to explore at your own pace while having fun with New Orleans: City Park Adventure
#7 New Orleans Museum of Art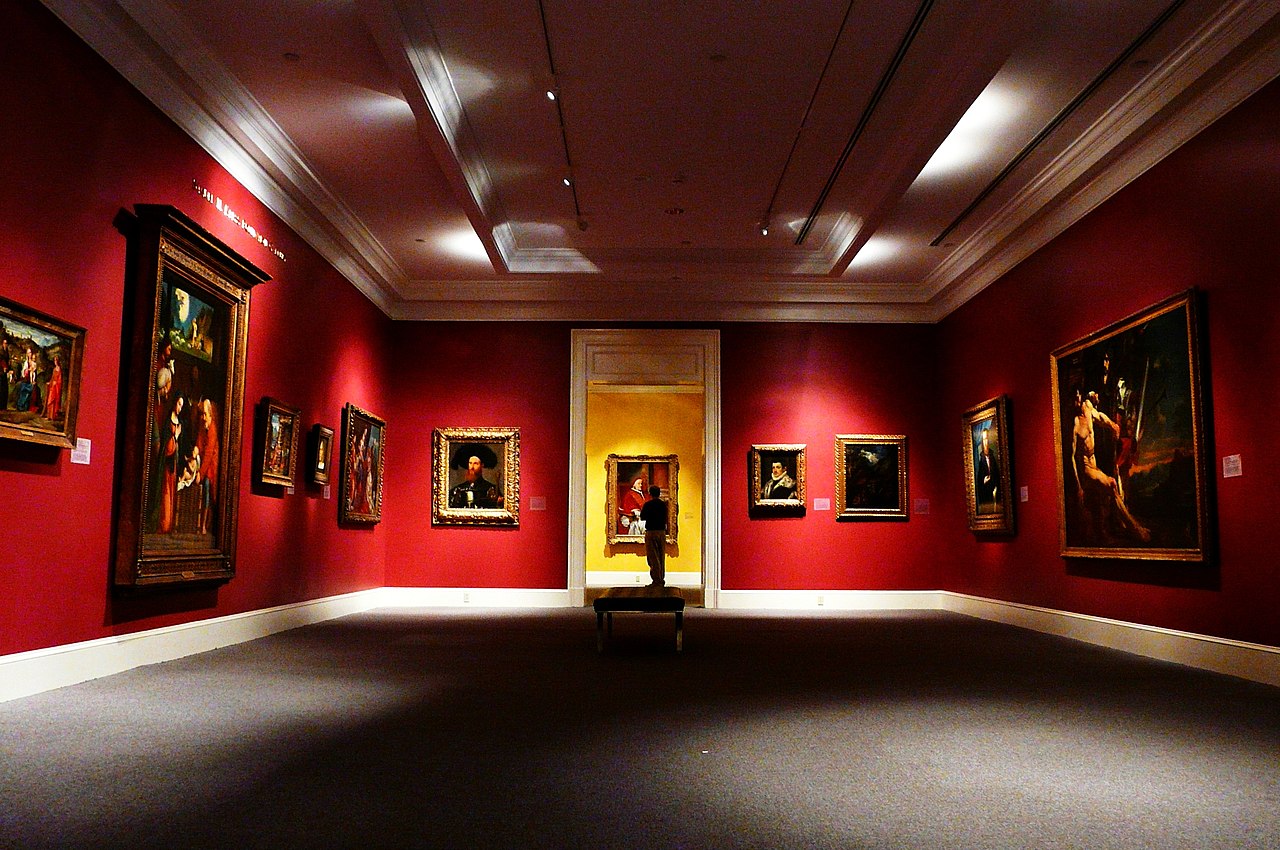 The New Orleans Museum of Art has over 40,000 traditional and modern works of art, including artifacts, objects, paintings, sculptures, and stone cravings. The impressive collection of the Museum attracts thousands of people every week.
Not only do you explore the early Asian works, but you will also love the European masterpieces dating back to the 16th century. We recommend strolling through the Walda Besthoff Sculpture Garden, a place adjacent to the City's Park Museum with more than 64 sculptures designed by world-renowned artists.
So, if you are an art lover and want to spend some quality time on your weekend in New Orleans with your family or friends, the Sculpture Garden is a perfect place to spend a day. Although it is a small museum, it features a wide range of exhibits, something you can't miss in New Orleans. Thanks to the beautiful décor and charming ambiance, the indoor environment is relaxing and lively.
#6 Mardi Gras World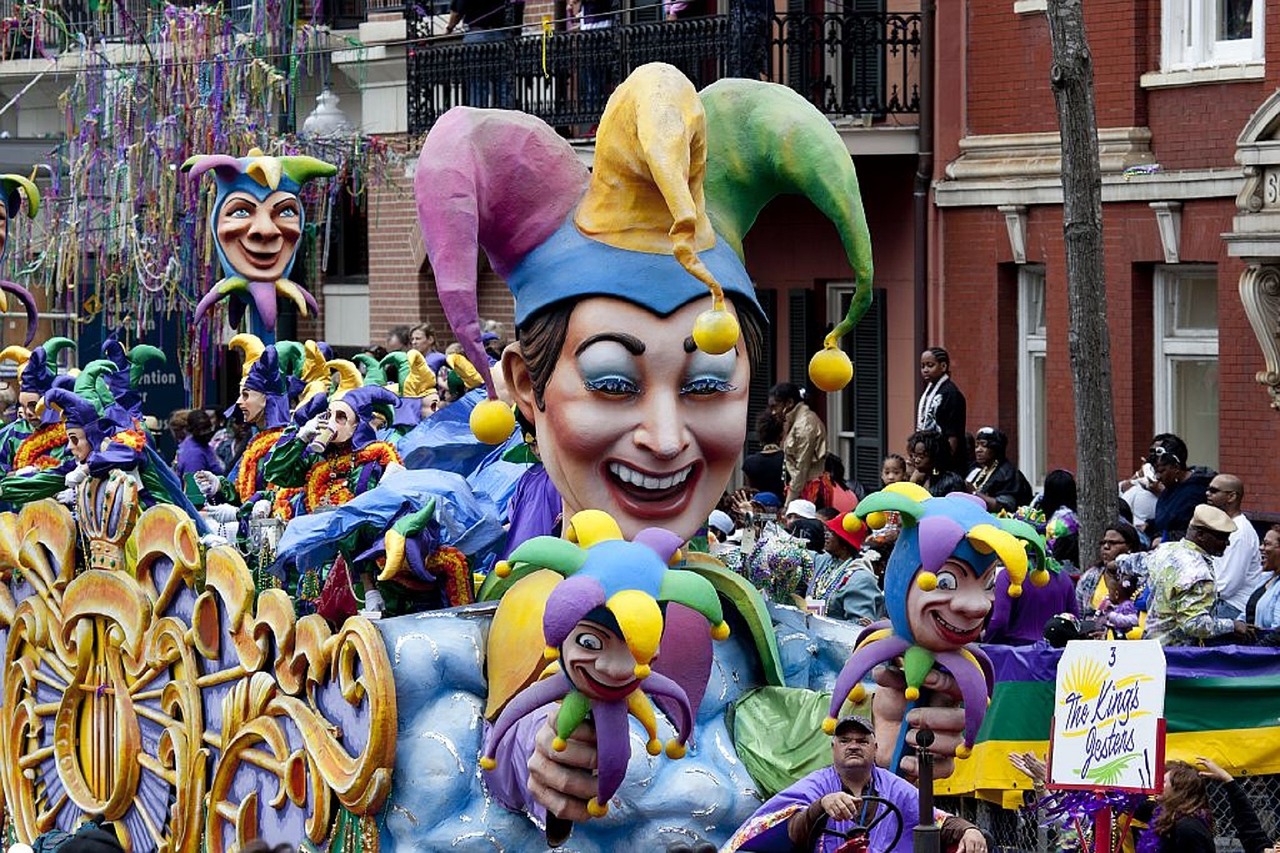 Are you looking to experience something unique and special? If yes, Mardi Gras World is another famous tourist attraction to visit in New Orleans. Many people think that Mardi Gras World is a museum, but this is a misconception. The place is a warehouse to store the old floats and process the new ones.
We recommend taking a guided tour to Mardi Gras World to enjoy everything, including going through the maze of props and relishing the multimedia presentations to know more about the history of Mardi Gras World.
#5 Steamboat Natchez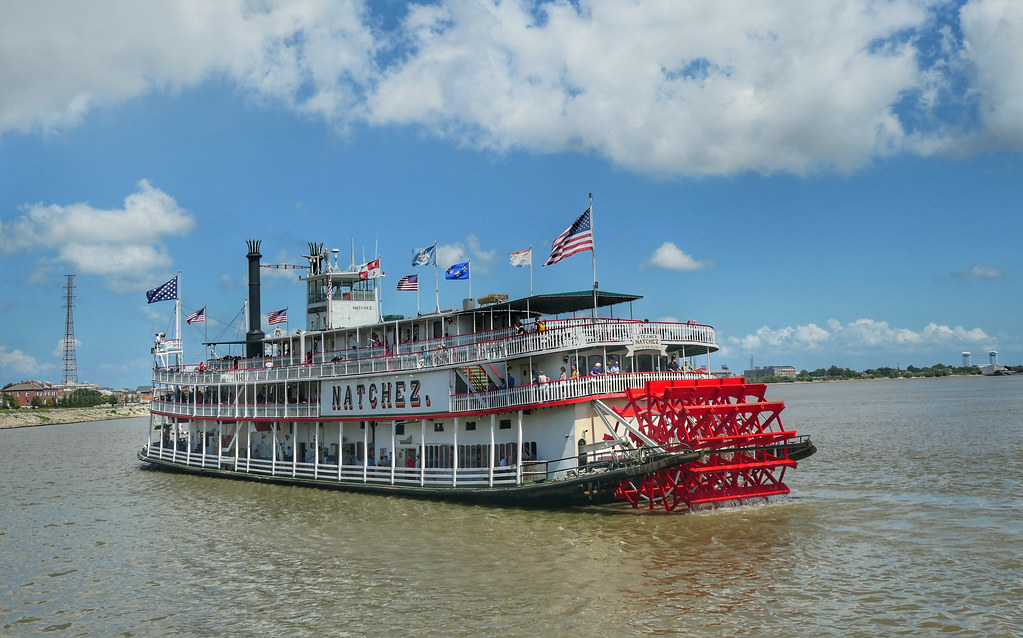 Steamboat Natchez is the only steamboat in this beautiful city. It was launched in 1975 and is a lovely sternwheel boat that takes tourists on the Mississippi River tour. The purpose of this tour is to let visitors experience the traditional atmosphere and relish historical vibes.
For example, when you board the Steamboat Natchez, you will hear the captain shouting through a megaphone. At the same time, you will love listening to the old-time music lingering all around. There are numerous tour options, such as a harbor jazz cruise, a dinner jazz cruise, and a Sunday jazz brunch cruise.
In addition, Steamboat Natchez offers special event cruises for your weekend in New Orleans. Bear in mind that the tours last between two and three hours and include a narration of historical facts, a concert, a delectable meal, tasty wines, and a gift shop to buy beautiful presents for your loved ones. The boat also has indoor and outdoor seating areas.
#4 Bayou Swamp Tours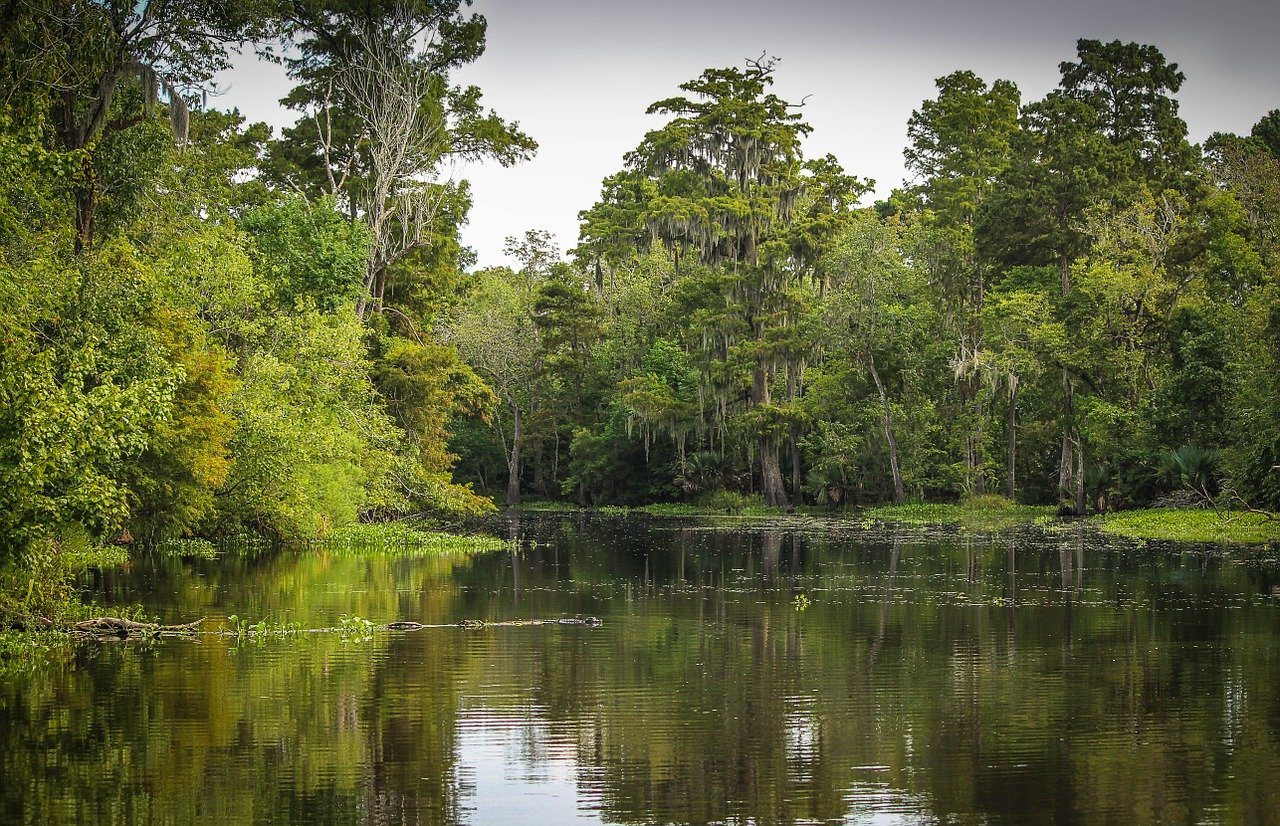 The Bayou Country played a substantial role in the United States' development, particularly in the domains of communication and transportation. The area stretches from Houston to Mobile with a mix of freshwater and saltwater, and it is home to deer, alligators, shrimp, and crawfish.
Taking the Bayou Swamp Tour is one of the best things to do in New Orleans int he weekend, allowing tourists to go through the natural world and enjoy numerous wildlife sightings.
#3 Frenchmen Street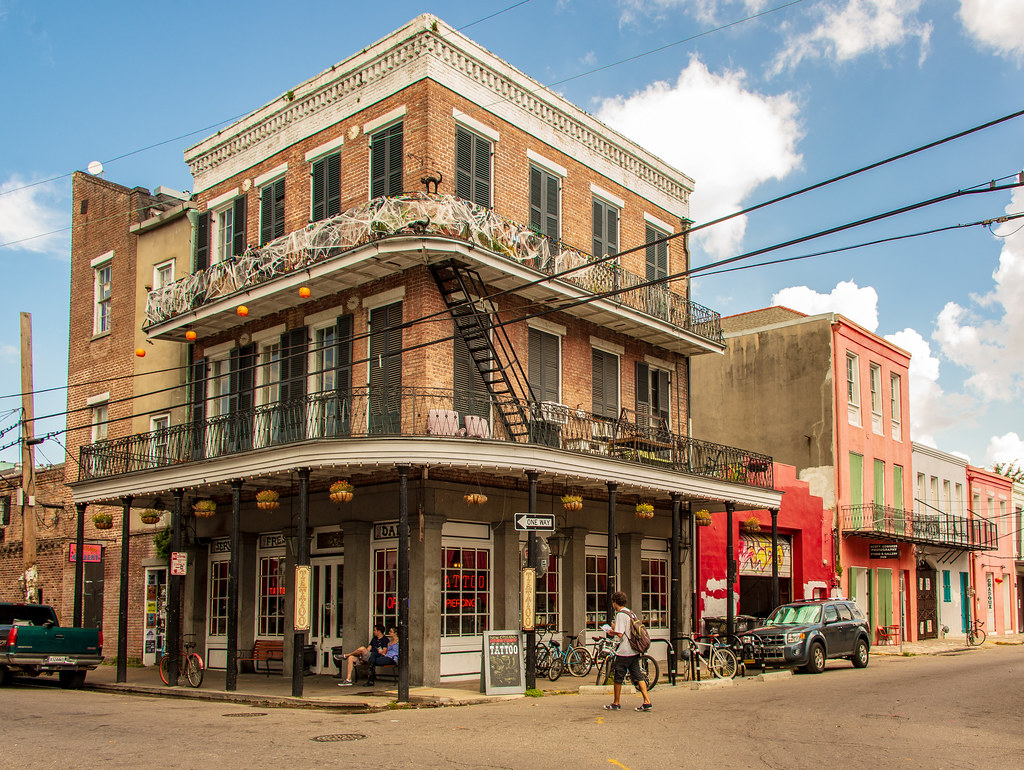 Frenchmen Street is a famous spot for locals and tourists. Thanks to its live music scene, restaurants/bars, art galleries, and nightclubs, the four-block stretch attracts travelers visiting the United States on their weekends in New Orleans.
Whether you visit Frenchmen Street on weekdays or weekends, you will find inexpensive eats and drinks with heart-calming music in the background. Everything here is perfect, from trendy bars to traditional restaurants to friendly people and cultural vibrance.
#2 Garden District
Garden District is another place to visit in New Orleans during the weekend. We recommend taking a walking tour of the district to explore the city's most beautiful and historic residential neighborhoods. The Garden District is three miles from the French Quarter and on the southwestern side of the town.
If you love traditional houses and colonial-style architectural buildings, visiting the Garden District is worth it. The Garden District has a peaceful atmosphere, well-preserved properties, and lush green spaces to relax. So, if you are looking for a much-needed break from New Orleans' crowded spots, visit the Garden District.
#1 The Cabildo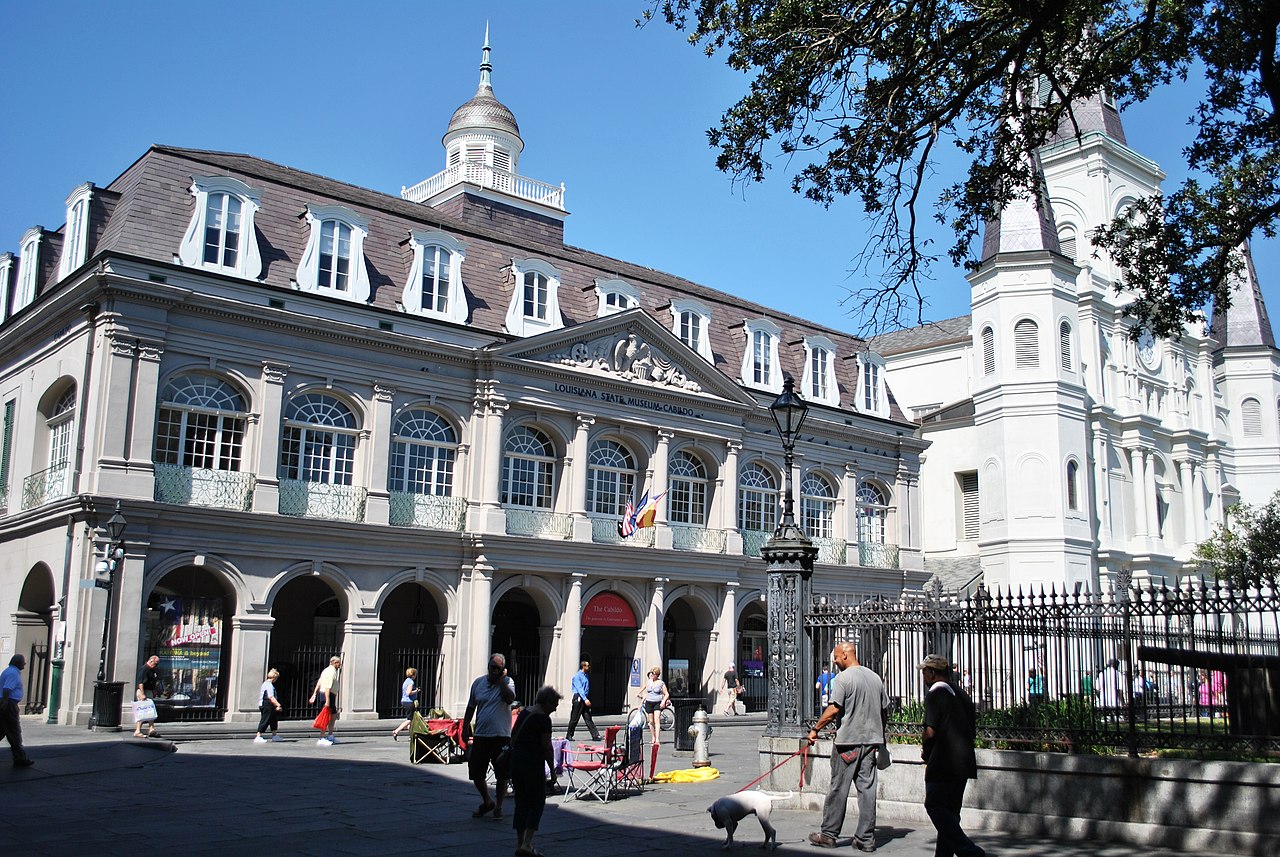 The Cabildo is an integral part of the Louisiana State Museum, showcasing the history of New Orleans, Native American artifacts/objects, Napoleon Bonaparte's death mask, and Colonial-era paintings and art masterpieces. You can also visit the Cabildo to learn how the Louisiana Purchase was finalized.
On the other hand, the Cabildo is also an excellent place to learn the modern history of Louisiana. For example, taking a guided tour to the Cabildo includes viewing the entire floor dedicated to 2005's Hurricane Katrina and Hurricane Rita, with numerous artifacts collected during the cleanup after the storms.
Final Words
New Orleans is one of the most vibrant cities in the United States, featuring a unique and multicultural environment and hundreds of tourist attractions. Use Questo, a real-world exploration game/app, to explore rare-to-find and extraordinary places on your weekend in New Orleans. That way, you can make the most out of your trip to New Orleans and create experiences you will remember for the rest of your life. Make sure to check out our exploration games in New Orleans for an immersive experience in New Orleans.