10 Places in Barcelona You Might Not Know About
Posted by Aaron
As one of the most popular holiday destinations in all of Europe, Barcelona has a lot to offer. Between its world-renowned architecture and its mountain-meets-beach aesthetic, there's no wonder the city is considered one of the great jewels of the Mediterranean.
But while everyone knows of Gaudi's iconic La Sagrada Familia, there's so much more to discover. So, if you're looking for beautiful places to visit in Barcelona, make sure you check out this list of 10 locations you really need to visit.
1) Venetian Towers
Despite being named after the Italian city of Venice, this twin structure isn't surrounded on all sides by canals. But a lack of crystal-blue waters hasn't stopped this becoming one of the best free places to visit in Barcelona.
One of architect Ramon Reventós's creations, the Venetian Towers were designed specifically for the 1929 International Exposition. But here's the twist: they were only meant to be temporary! With no function to serve, the buildings are purely decorative.
But despite the original plan to demolish them after the exhibition, the towers have stood the test of time, quickly becoming a familiar sight on the Barcelona landscape.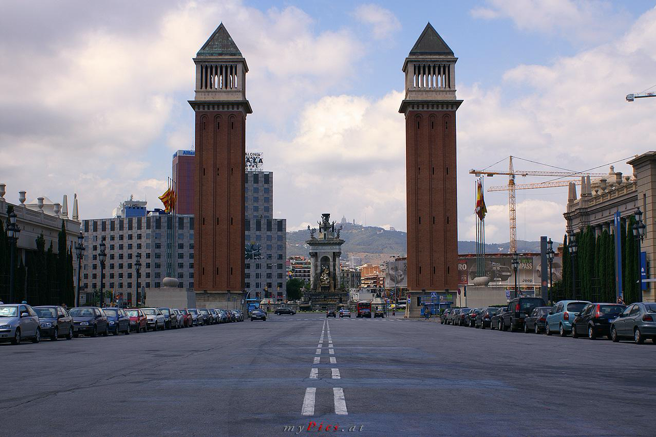 2) Cascada Monumental
If you're searching for quiet places to visit in Barcelona, the Cascada Monumental might be one of the best options, offering a serene break from the bustling city.
Designed in 1875 by Josep Fontserè i Mestre, this beautiful monument has a story to tell. Eagle-eyed visitors will notice the depiction of Goddess Aurora sitting at the fountain summit, riding a golden chariot of horses. Legend has it that every morning, Goddess Aurora flies across the sky to announce the arrival of the sun, bringing with her each new sunrise.
With so much on offer, from boat trips to hidden gardens, there's something for everyone to discover.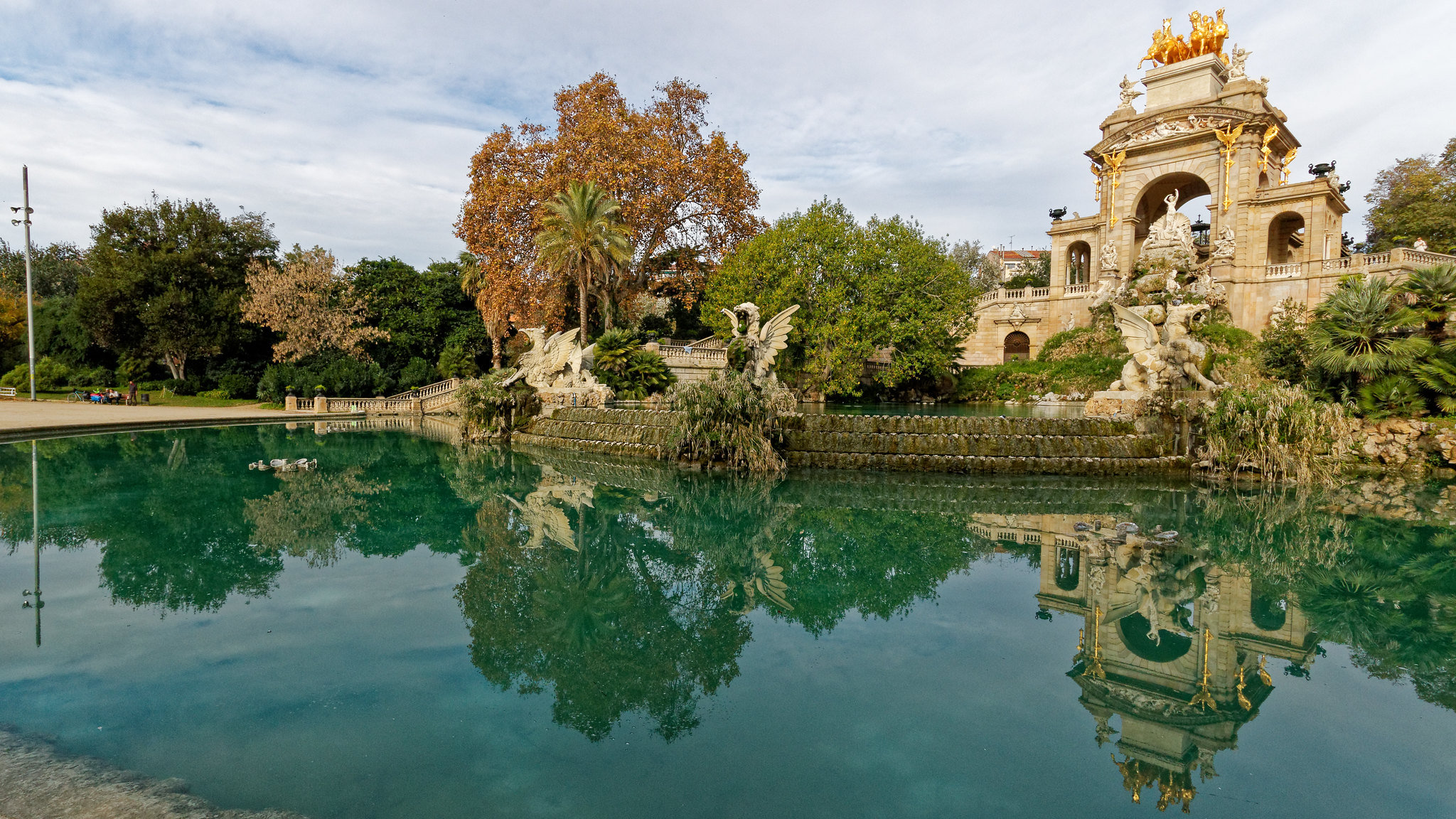 Credit: Hans Permana, Flickr
3) Teatre Tívoli
It might not look like much from the street, but step through the doors of Teatre Tívoli and you'll discover what makes this one of the most beautiful places to visit in Barcelona.
First opening in 1849, this theatre has held everything from concerts and dances, to operas and plays – even political rallies! In the spring of 1907, a coalition of Spanish parties in favour of Catalan independence (eventually known as the Catalan Solidaritat) was formed at the theatre.
Whether you're a fan of history or the stage, Teatre Tívoli has something for you.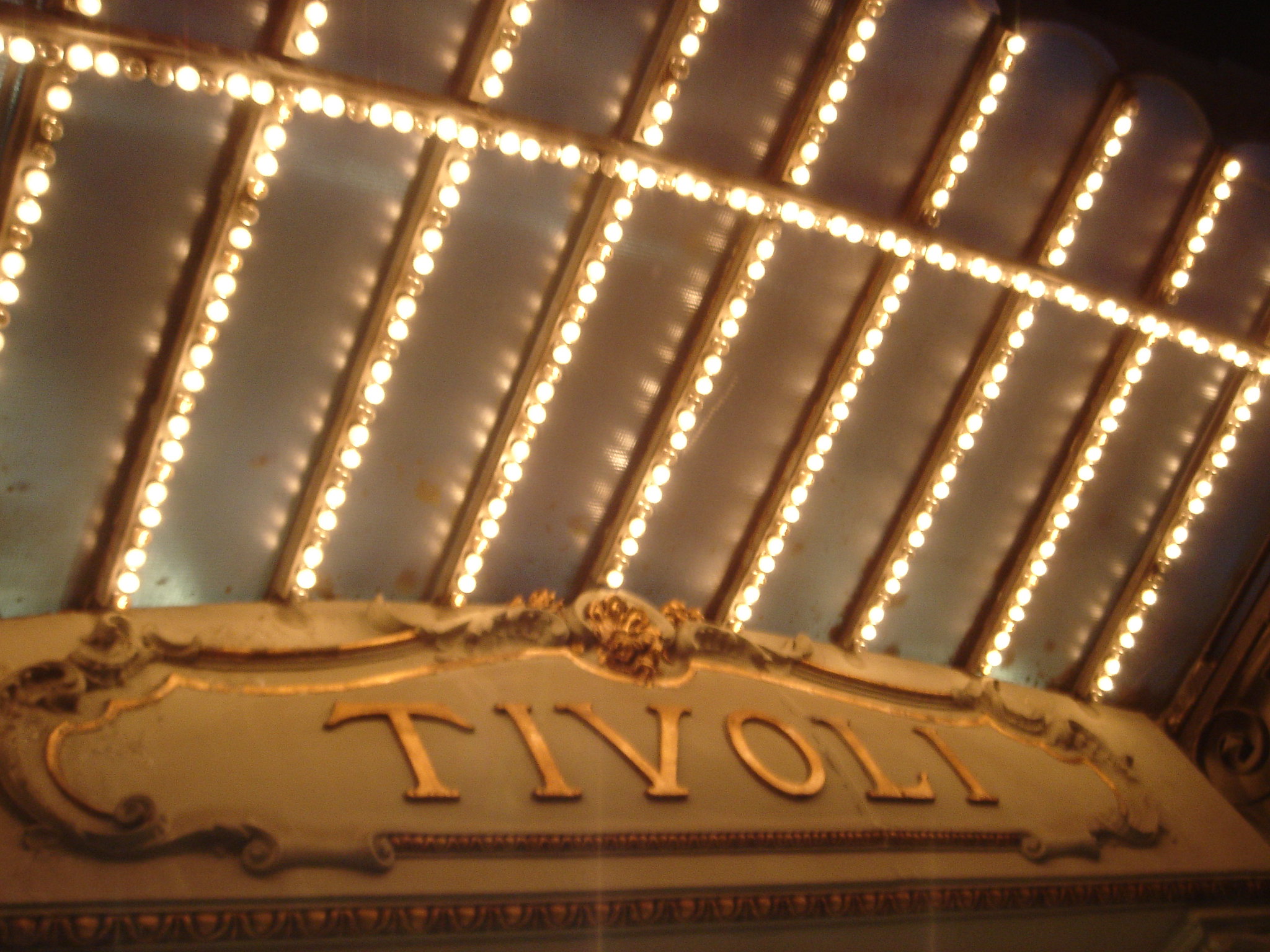 Credit: JaulaDeArdilla, Flickr
4) The Kiss of Freedom
If you weren't paying attention, you could easily mistake this mural for graffiti, but you would be sorely missing out. Made up of thousands of printed photos, this mural (nicknamed 'The Kiss of Freedom') is a beautiful sight and a great free place to visit in Barcelona!
Joan Fontcuberta, the creative genius behind this piece of street art, combined over 4,000 photo submissions as a way to commemorate the 300th anniversary of Barcelona's defeat during the War of the Spanish Succession in 1714.
In Fontcuberta's words, "The sound of a kiss is not as loud as that of a cannon, but its echo lasts a great deal longer."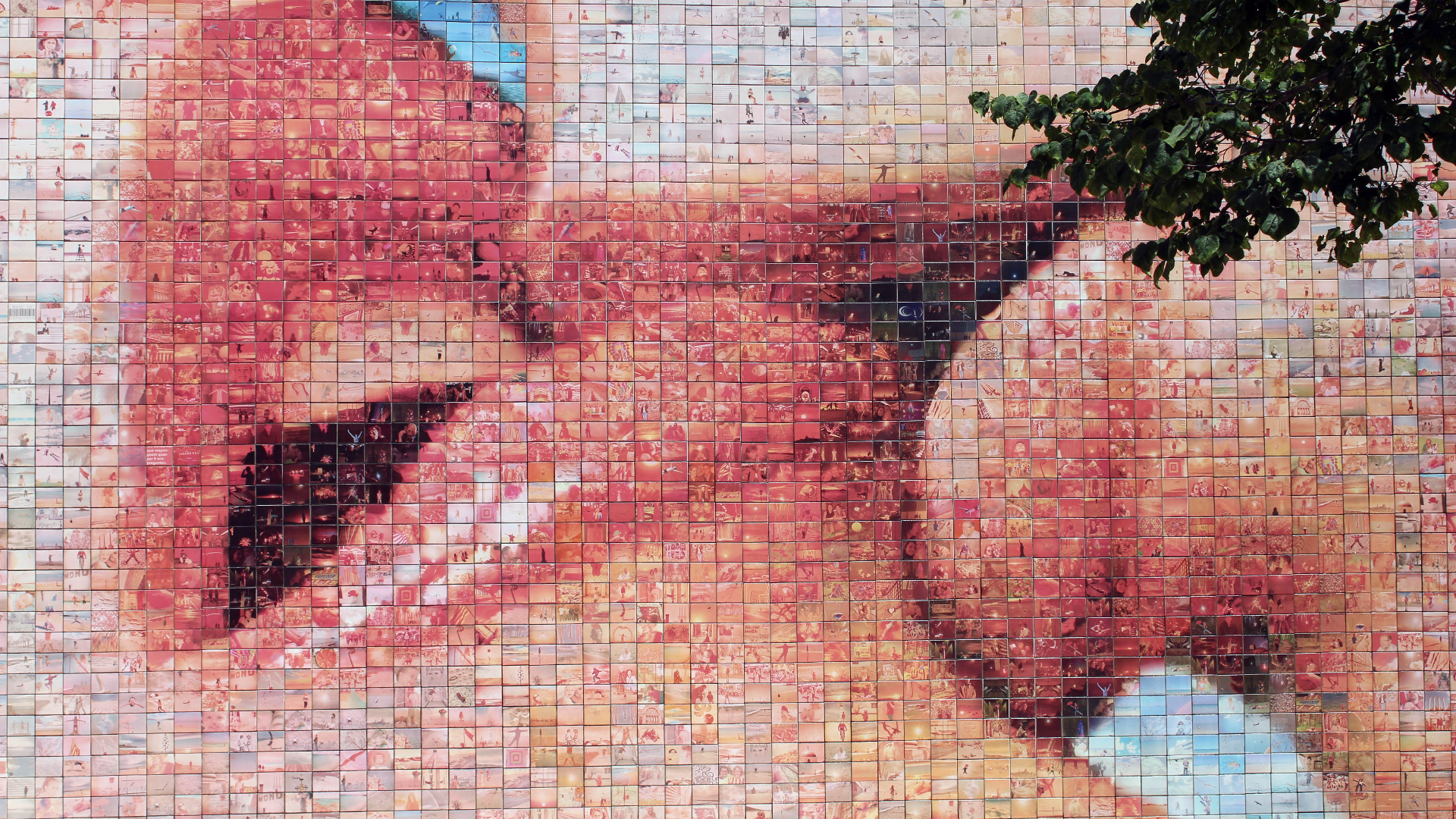 5) Basilica de Santa Maria del Pi
For anyone wanting a break from the bustling city noise, this 15th-century church is the perfect choice for a quiet place in Barcelona to find a moment of peace.
But peaceful doesn't mean boring, as this church has a unique history to share – it was constructed and funded by the local community! Everyone got involved, going as far as to bring small stones back from the distant Montjuïc.
According to legend, the church was once haunted by the devil. For any fans of haunted stories, this isn't one to miss.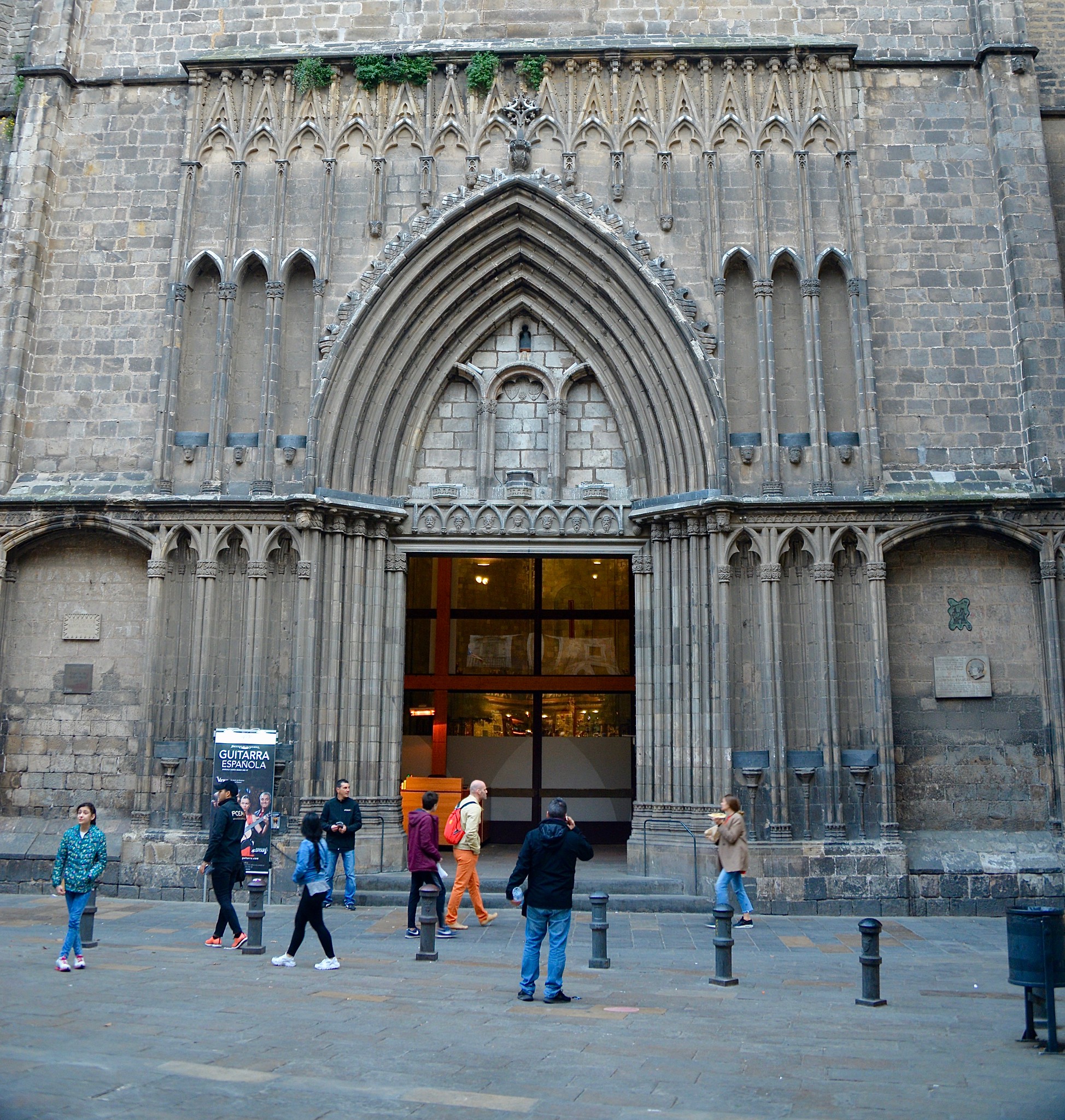 Credit: Keith Ewing, Flickr
6) Casa Batlló
Whether admiring it from the street or inside, Casa Batlló is arguably one of the most beautiful places to visit in Barcelona. Designed by the great Antoni Gaudí, it is considered one of the most famous buildings in the iconic Block of Discord.
Through its immaculate façade and rooftop, this once residential house tells the story of Sant Jordi, patron saint of Catalonia. The legend goes that a dragon once terrorised the city of Barcelona. When it attempted to eat the princess, Sant Jordi appeared on a horse and killed the creature.
Looking closely, you can see the resemblance of the building's rooftop to a set of dragon scales, along with balconies that represent the bones.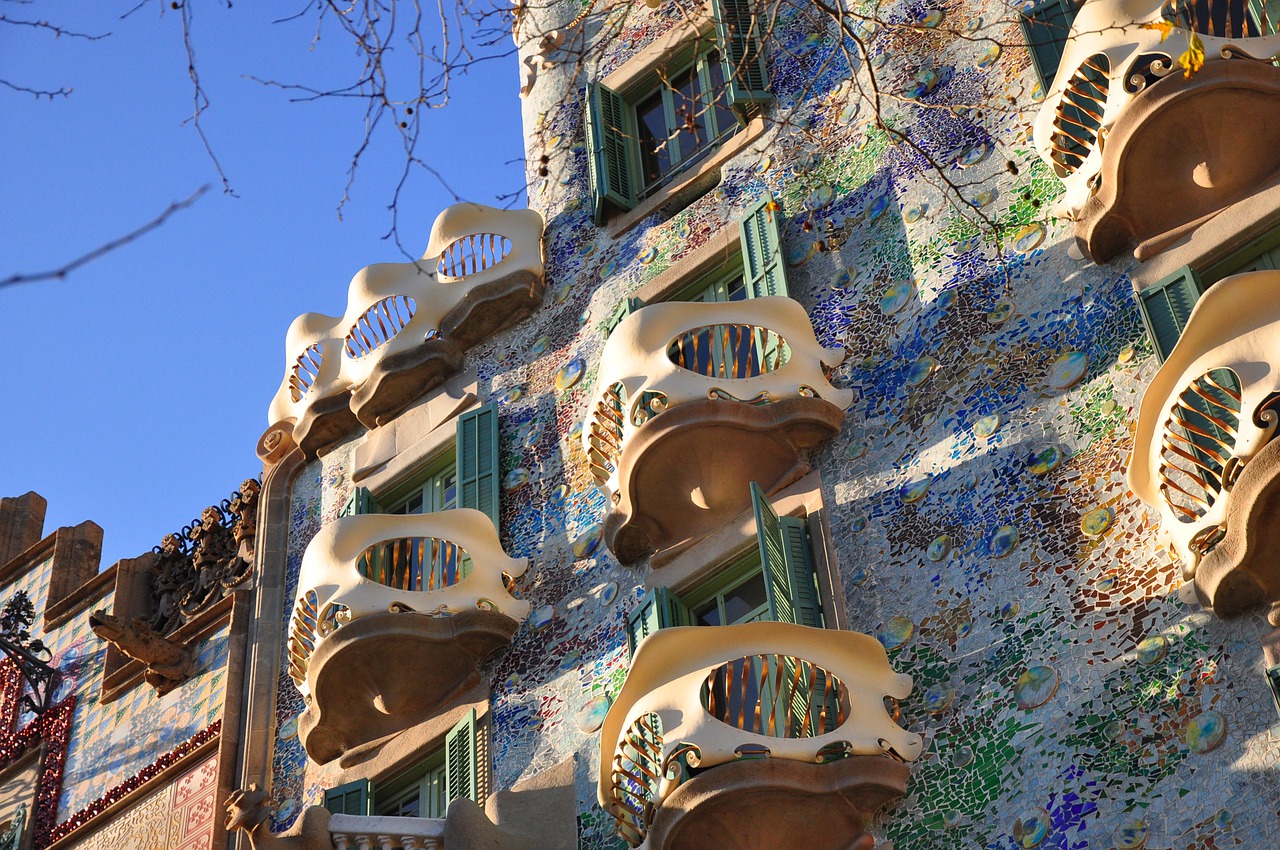 7) Magic Fountain
If you're looking for free places to visit in Barcelona, a trip to the Magic Fountain won't disappoint. When night falls, tourists and locals flood to Montjuïc to see the enchanting light show.
With performances dating back to the early 1900s, the fountain now boasts an impressive 4,000 lights and countless possible water displays.
The fountain was restored in 1992 on the former site of the four pillars – structures that represents the stripes of the Catalan flag – which were torn down during Rivera's dictatorship. The pillars have since been rebuilt next to the fountain.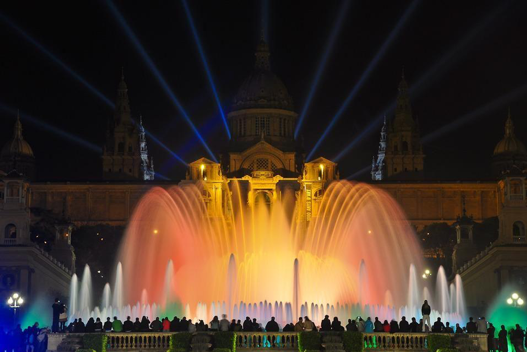 8) Palauet Albéniz
In a city known for its stunning architecture, the Palauet Albéniz is one of the most beautiful places to visit in Barcelona. Despite a change in use over the years, it has always been associated with royalty. Though rarely used, it's still the King of Spain's official residence in the region.
As stunning inside as out, the interior of the palace features artwork from the most influential Spanish artists, including the great Salvador Dalí.
Fun fact: Dalí was known for being eccentric, and not just in his work. When out at restaurants, he tended not to tip with cash, instead preferring to draw on a piece of paper as a form of payment!

9) Montjuïc Castle
If modern architecture isn't your thing, the iconic Montjuïc Castle might be more to your taste. Originally an old military fortress, this structure dates all the way back to 1640.
The castle has a bloody history, witnessing the great Battle of Montjuïc. The battle was fought between Spain and Catalonia after King Pedro Fajardo sent over 20,000 troops to crush the Catalan revolt.
Despite an initial victory, Catalonia was eventually conquered by Spain in the early 18th century. To this day, the castle serves as an important symbol of Catalonian history. And with its location at the top of a mountain, it's one of the best quiet places in Barcelona – if you don't mind the journey.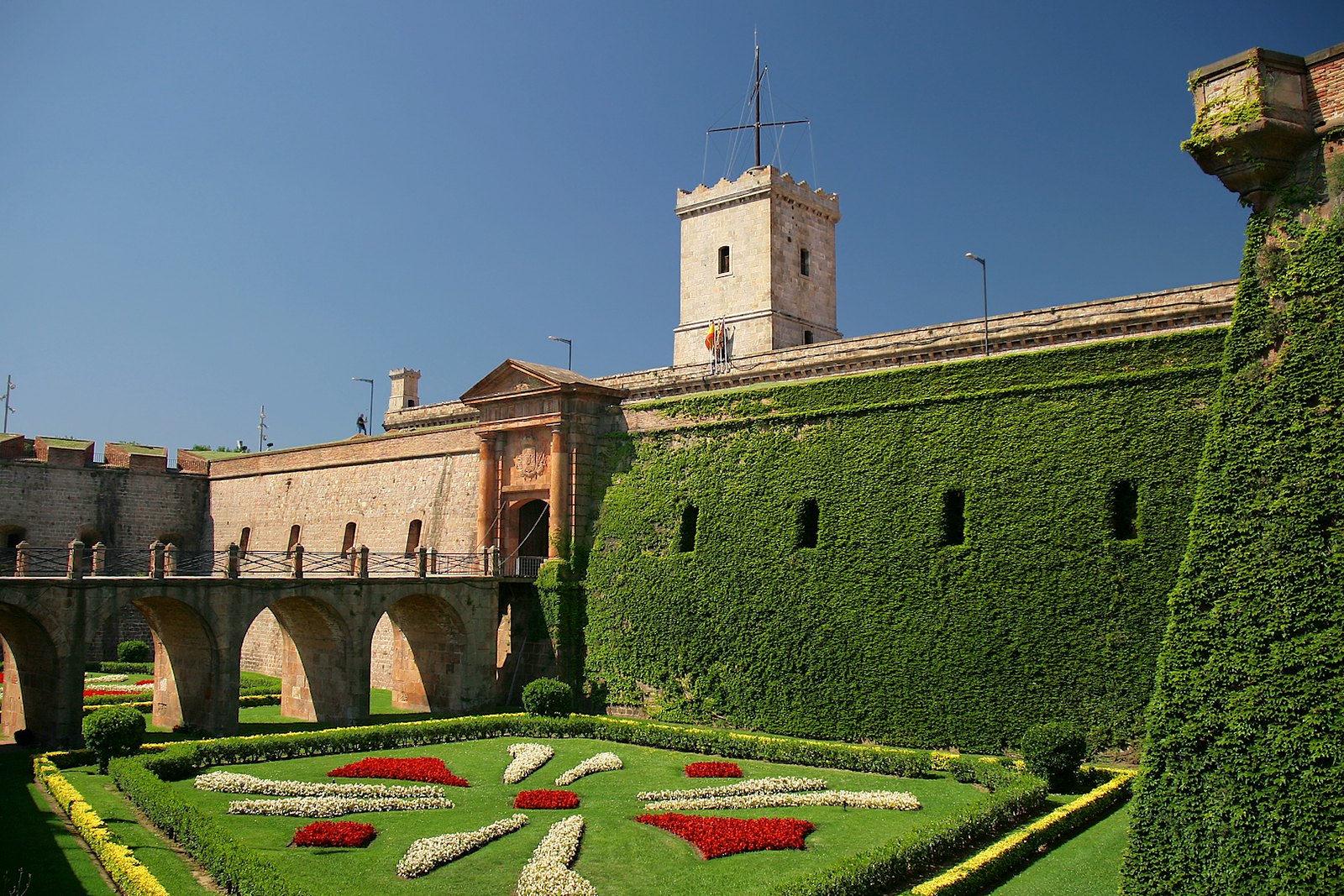 Credit: Jorge Franganillo, Flickr
10) Hospital de la Santa Creu i Sant Pau
This sprawling building complex has a long and storied history. Comprised of 26 buildings, it was originally the site of six medieval hospitals that merged in 1401. They've since been converted into everything from an art school to the National Library of Catalonia.
But most significant of all, this is the site of where famed architect Antoni Gaudí died. After getting hit by a tram, both witnesses and taxi drivers alike mistook him for a beggar due to his battered appearance, and denied to help. Eventually finding his way to this very hospital, Gaudí later died of his wounds after receiving minimal care.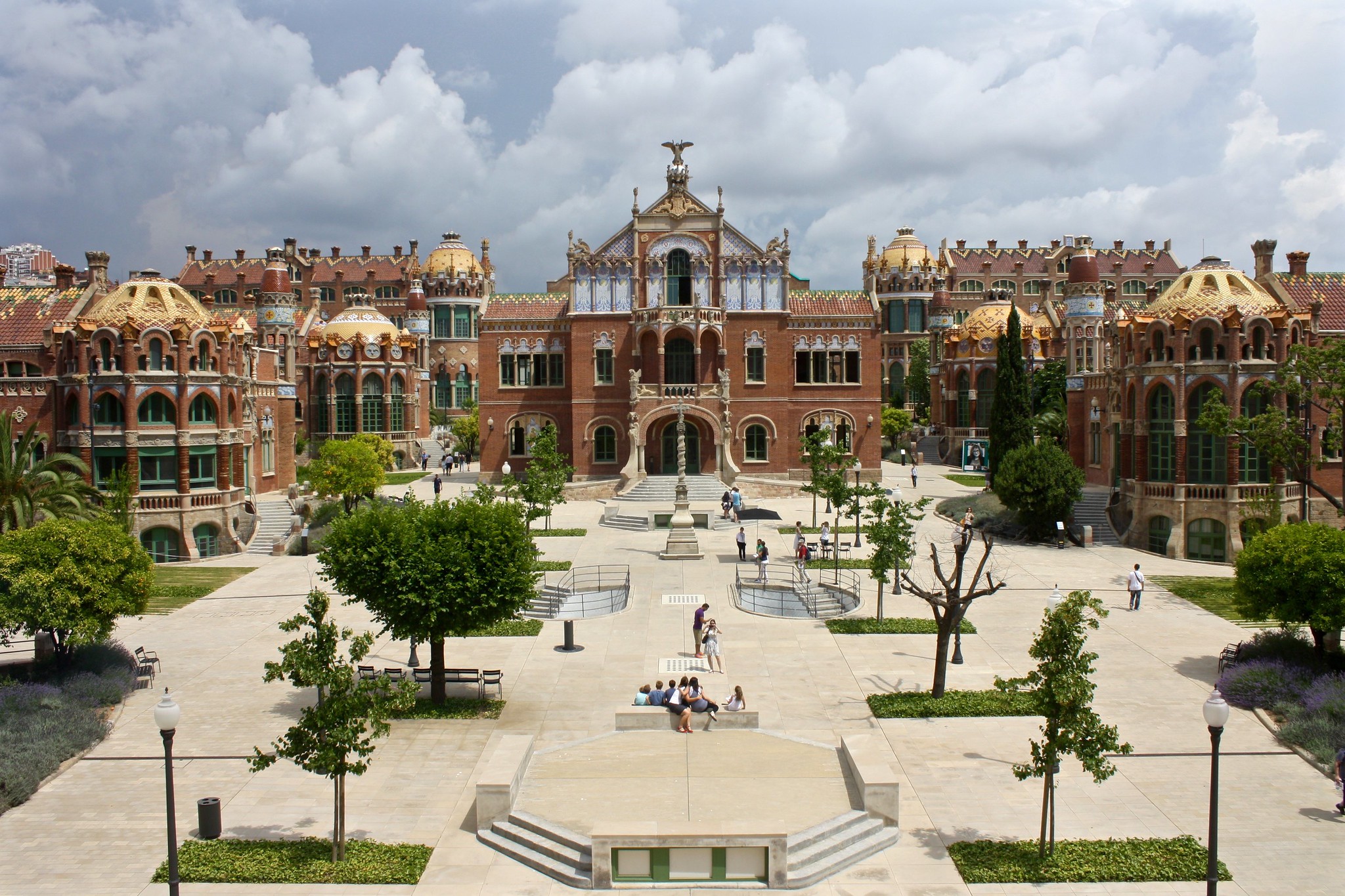 Credit: Trevor Huxham, Flickr
Find somewhere you like? Visit these locations – and many more like them – on one of our Barcelona walking tours. Wander the streets at your own pace, uncover hidden gems and discover many beautiful places to visit in Barcelona!