10 fun things to do in Washington DC with kids
Posted by Iulia
Spring has sprung, and just like birds and animals are making a return outside, so are we, the people. If you want to spend some time out and about the city with the family but are not sure what exactly to do, we've compiled a list of the most brilliant 10 fun things to do in Washington DC with kids.
#1 Smithsonian National Museum of Natural History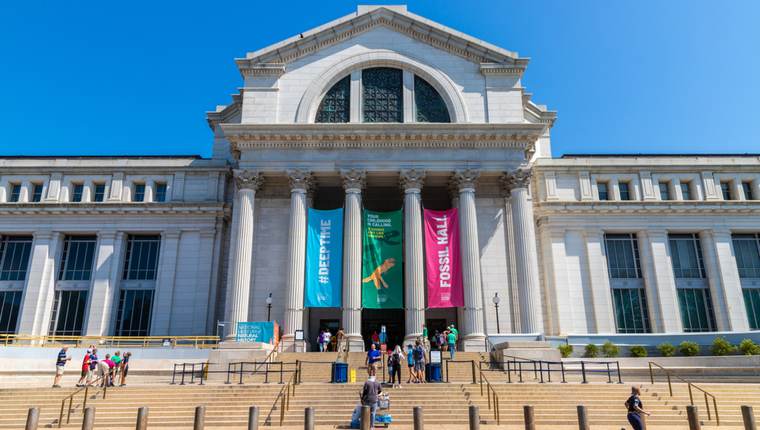 When you are not sure of what fun things to do in Washington DC with kids, do you immediately think of museums as a solution? It's definitely a great idea, and the Smithsonian is a great choice for the young ones.
There are many free exhibits that will leave the whole family "ooh"-ing and "aah"-ing, so make sure to give yourselves plenty of time to explore the historical wonders of the natural world.
What's even better is that, if you have family and friends spread throughout the country (or even the whole world!), you can enjoy a one-of-a-kind virtual evening together and take an online tour of the museum.
#2 Beauvoir Outdoors Playground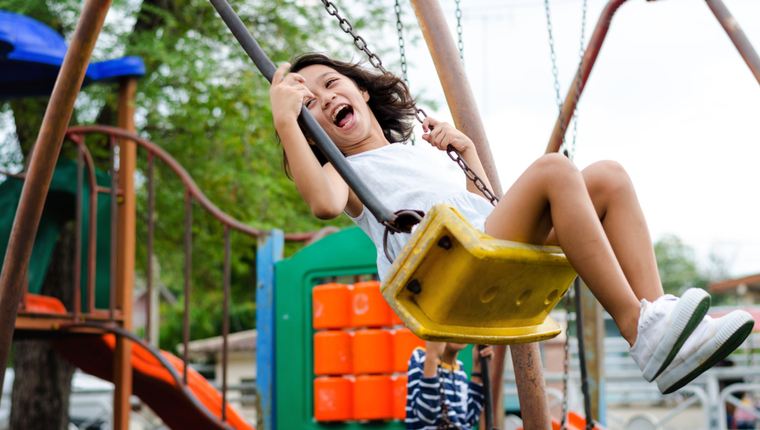 If your kids are always wanting to play but their toys seem to not fascinate them as much, bring them to this private school playground. When National Cathedral Elementary School is closed, the playground is open for all - after school, weekends, and days off.
The design is completely inspired by the school's philosophy on the importance of outdoor play in children's development - the space is intended to "foster a spirit of inquiry and a joy in learning outside their traditional classrooms." Kids of all ages will enjoy themselves here, playing on climbing structures, wooden bridges, swings, and best of all - a zipline!
#3 United States Botanic Garden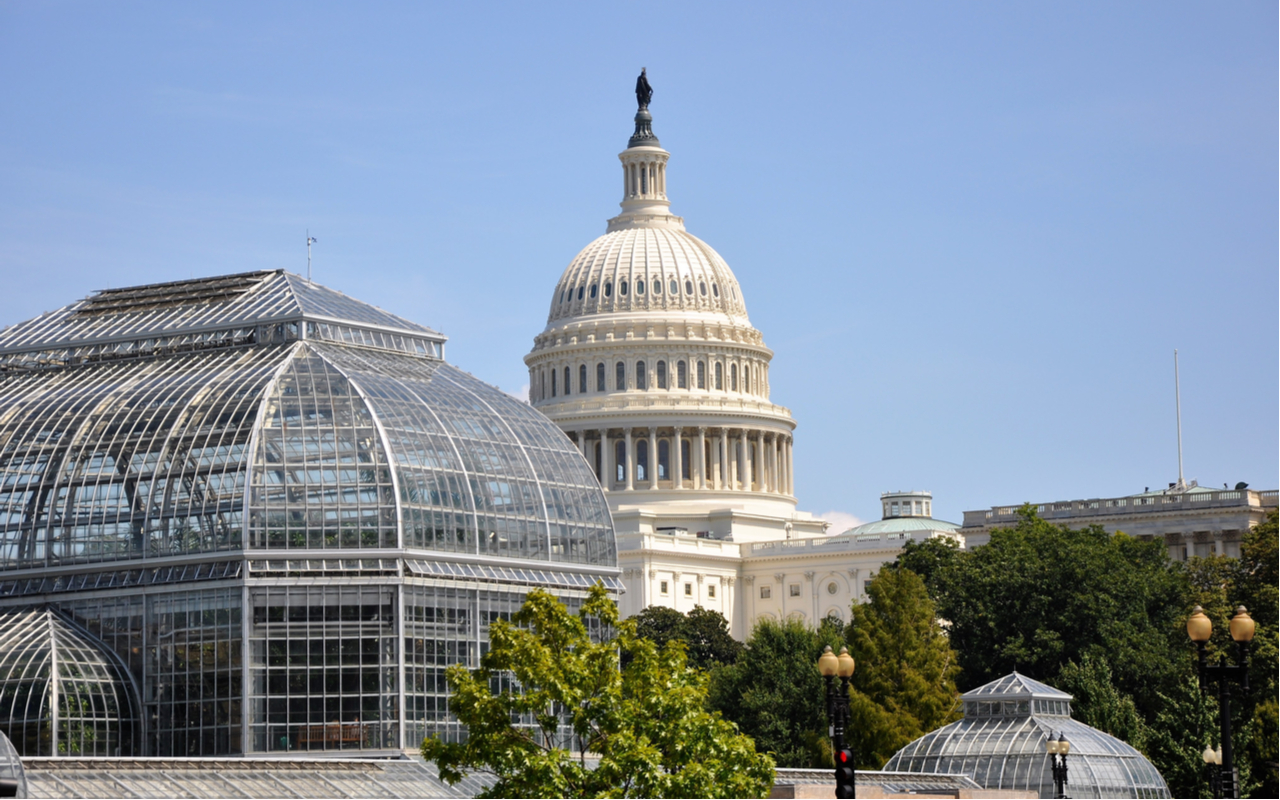 What better way to escape the hustle and bustle of the city for a couple of hours than to get lost in the most accessible jungle?
The Garden consists of two areas, an indoor greenhouse space, which is made up of several linked greenhouses. Each greenhouse represents a different climate zone from around the world. Sadly, this portion is closed due to Covid restrictions.
There are still plenty of things to enjoy in the outdoor area of the gardens! Right now you can enjoy a special orchid exhibit, highlighting the work of women horticulturists who have worked hard to preserve the plant.
#4 Clemyjontri Park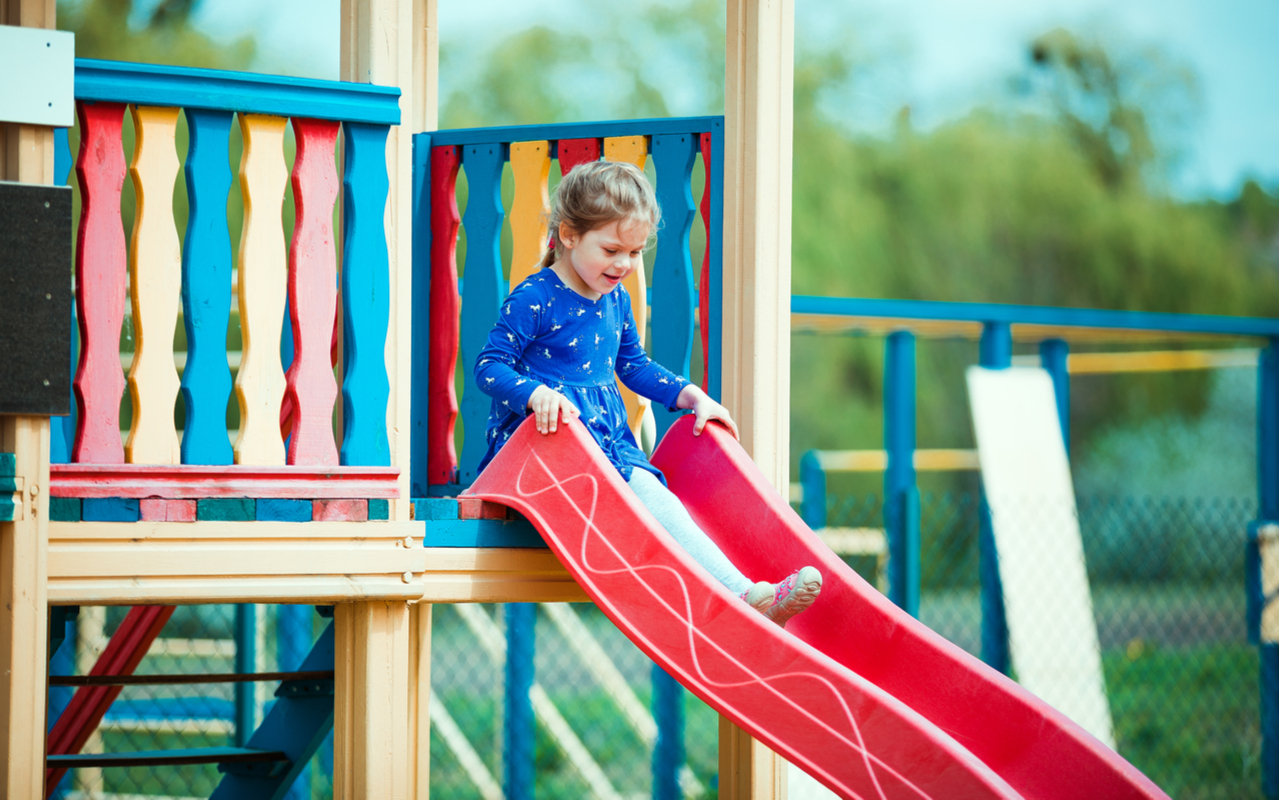 The Clemyjontri Park is our top pick when it comes to a place for free things to do in Washington DC with kids.
A hidden gem in the city, the little ones will be occupied for hours here! The park has a large variety of colorful areas to engage them as well as activities, from rides to monkey bars.
There are also a lot of areas for the accompanying adults to sit and supervise, so you can relax while the kids enjoy their playtime!

#5 Bureau of Engraving and Printing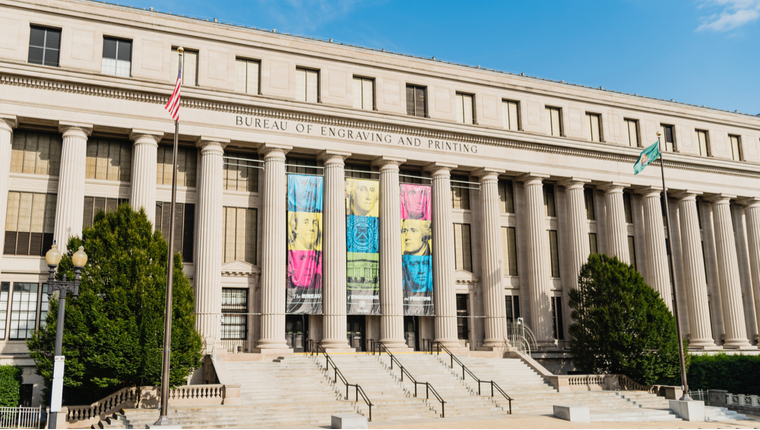 Have you ever had to tell your children that "money doesn't grow on trees"? Did they then start asking questions about how money really ends up in our wallets? Instead of simply telling them, how about you show them – and make a fun day out of it, too!
The ticket for the Bureau of Engraving and Printing comes with a tour of the place, which explains the whole process of money printing, with live demonstrations.
A couple of hours are enough to explore the entire building, so you can spend some time outside with the little ones as well – best of both worlds!
#6 Glen Echo Park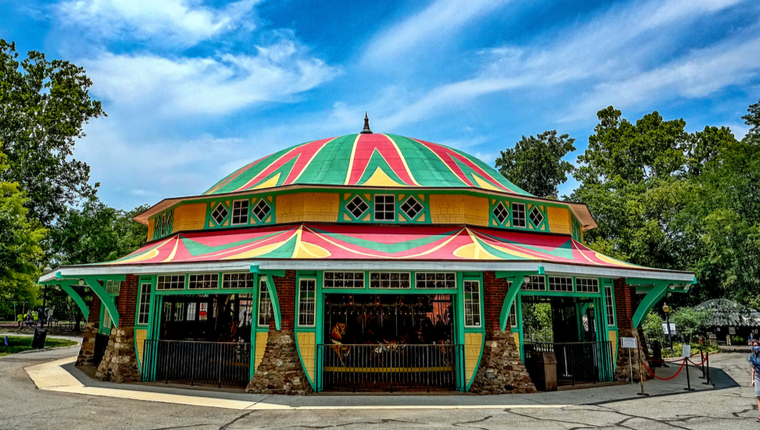 Take a walk back in time – this is exactly what you'll experience as you wander around Glen Echo Park, which used to be an amusement park a long time ago, having closed in the late 50s.
It's not all history though! The park hosts an array of new attractions - although it cannot be denied that the jewel still is an original carousel from the 1920s.
There is a Spanish ballroom where dance classes are held, as well as dance competitions. Besides dancing, you can also see art exhibitions, and if you look up the information ahead of time, you can even sign the family up for one of the many classes held there.
#7 International Spy Museum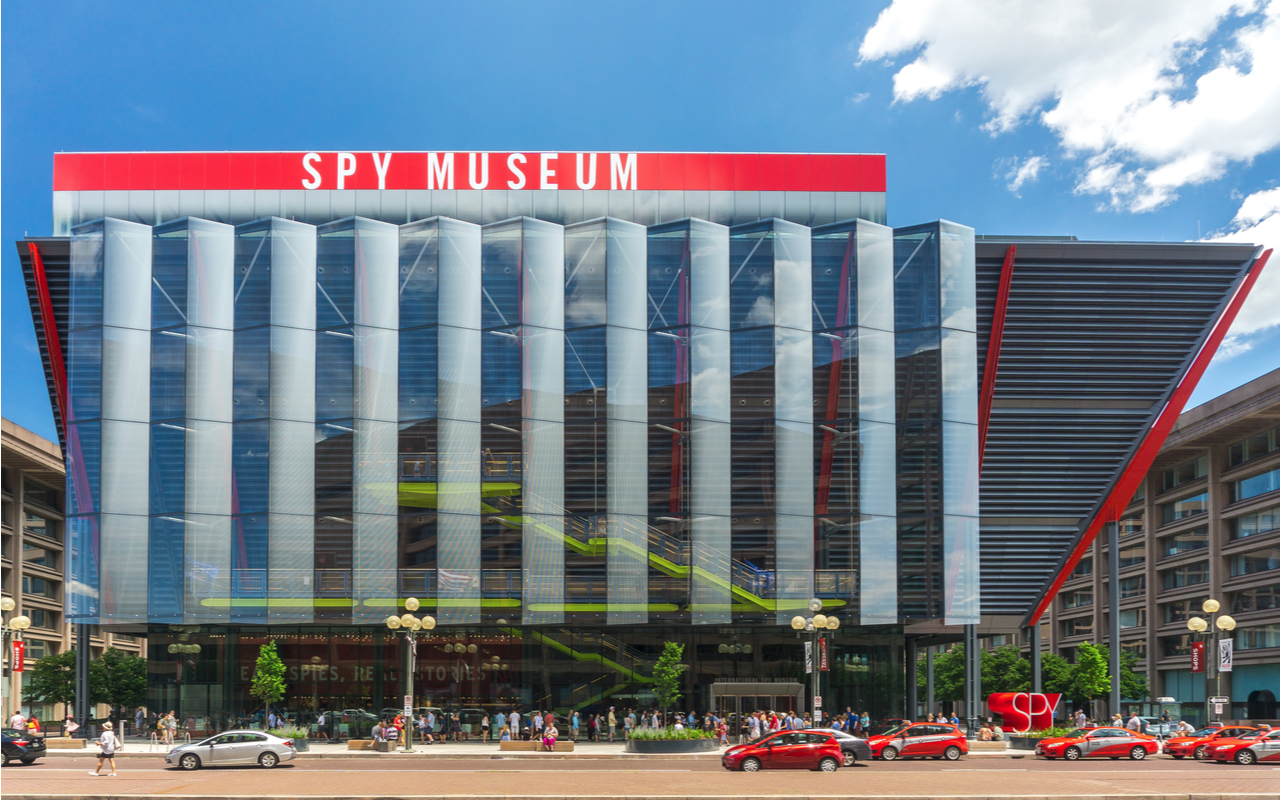 If you or your kids ever wanted to experience what it's like being a spy, then this is a museum for you!
Interesting and immersive, you'll feel as though you are in an actual movie as you discover spy gear (like an original Enigma machine) or do a simulation of what it's like to hang off a helicopter (yes, with the wind blowing on you). There are plenty of interactive displays and large screens with fun information, combining play and learning.
If that wasn't enough, the videos that accompany the exhibits in the museum are narrated by Morgan Freeman.
Be sure to put aside plenty of time to explore, as there are many things to see and do at the museum.
#8 Georgetown Waterfront Park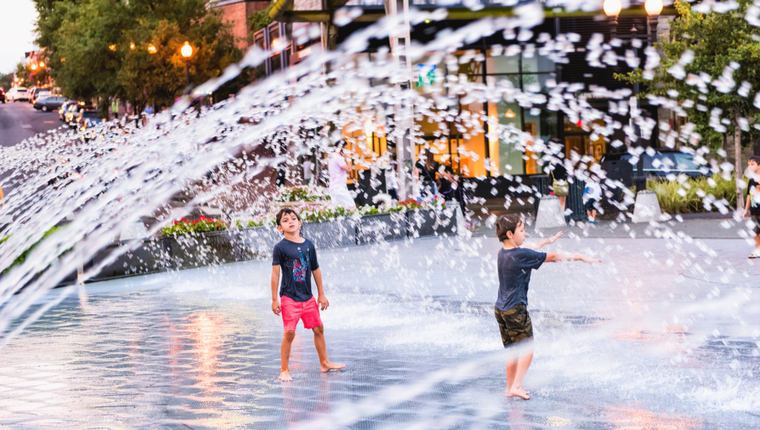 Another great escape from the city, this park, while being close to the shops and restaurants of the Georgetown area of Washington DC, offers a peaceful respite.
Georgetown Waterfront Park is quite the hidden gem - the view is not to be missed! The paths are easy to walk, lined with beautiful flowers and curving around ornate water fountains.
Be sure to have your phone at the ready for all the photo opportunities! Your Instagram followers will be so jealous.
#9 Rock Creek Park Nature Center and Planetarium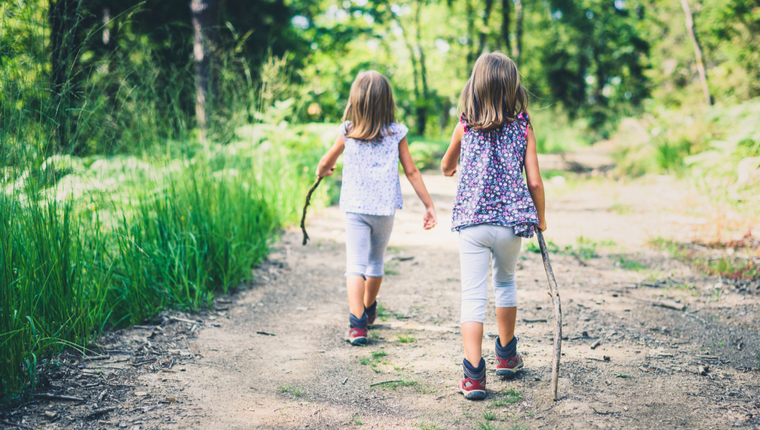 If you are not sure what fun things to do in Washington DC with kids - especially outdoor activities - take them to Rock Creek Park.
The park offers plenty of hiking and biking trails with plenty of shade, so you can even go when there's bright sunshine high in the sky. There is a nearby stable, so do not be surprised if you spot some horses, too. For a refreshing time (pun intended), take a walk along the creek. If you get hungry, there are picnic tables in various areas of the park.
The Nature Center itself has exhibits of local animals and plants, including some live animals and plants. The Planetarium is wonderful for young kids.
Be aware that you can only visit on Saturdays and Sundays, so plan your trip accordingly!

#10 Questo game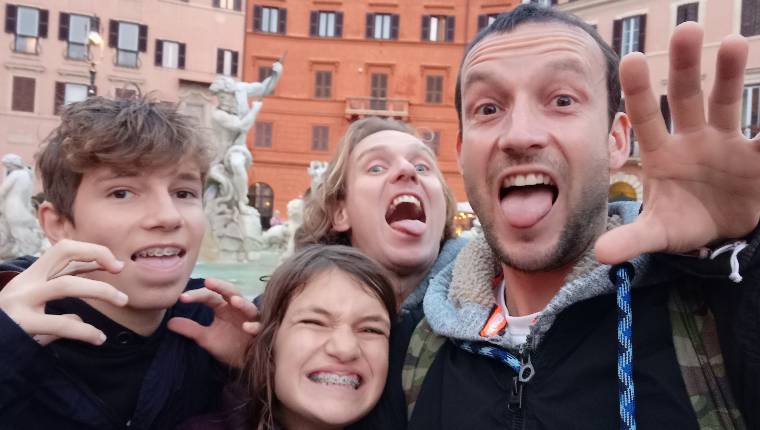 If everything else mentioned on this list has been tried and tested by your kids, how about playing a city exploration game that will be enjoyed by the whole family?
This new concept combining elements of escape rooms, treasure hunts, and exploration tours is a joy for people of all ages. We bet both the kids and the grandparents will enjoy it just as much!
With the Washington DC game, you'll be able to see both famous places in the city as well as hidden gems, and rediscover DC through a fun roleplaying game!
If you've liked these suggestions of 10 fun things to do in Washington DC with kids and want to read more of our recommendations, take a look at our blog!