10 Fun Activities in Philadelphia for Adults
Posted by Questo Team
Philadelphia is one of the most beautiful cities in the U.S, boasting a rich history, culture, and centuries-old neighborhoods. There are many things to do and places to see in Philadelphia because the city offers something to everyone. Here are the ten fun things or activities in Philadelphia for adults. Read on!
#10 Take a Helicopter Ride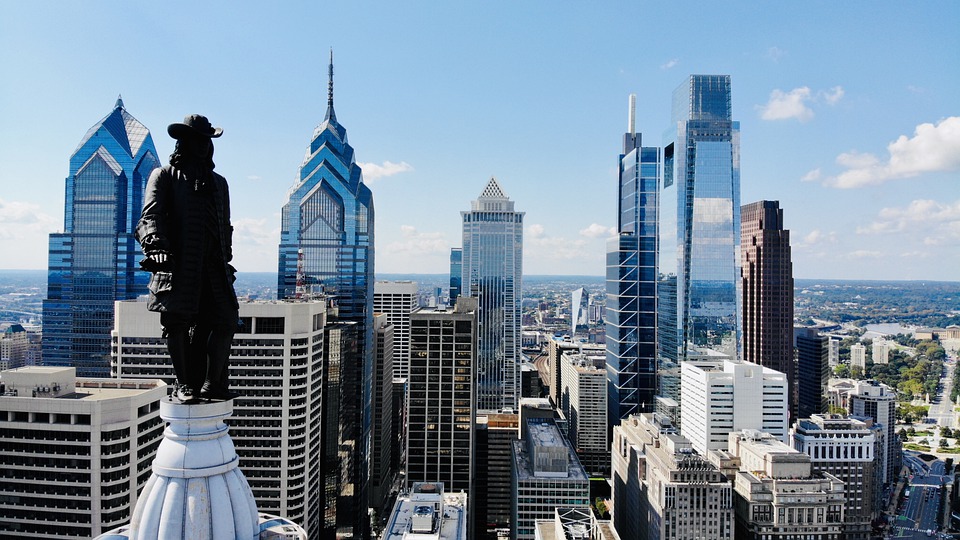 Taking a helicopter ride is an excellent way to experience the city skyline. Many companies offer private helicopter tours for romantic couples. You can take a 30-minute or 60-minute ride to soar over the city and relish stunning views of the Delaware River.
At the same time, you will enjoy the historical landmarks, architectural buildings, parks, and other tourist attractions from above. We recommend taking the sunset tours to soothe your eyes and calm your heart by seeing the magical sunset.
#9 Visit the Red-Light District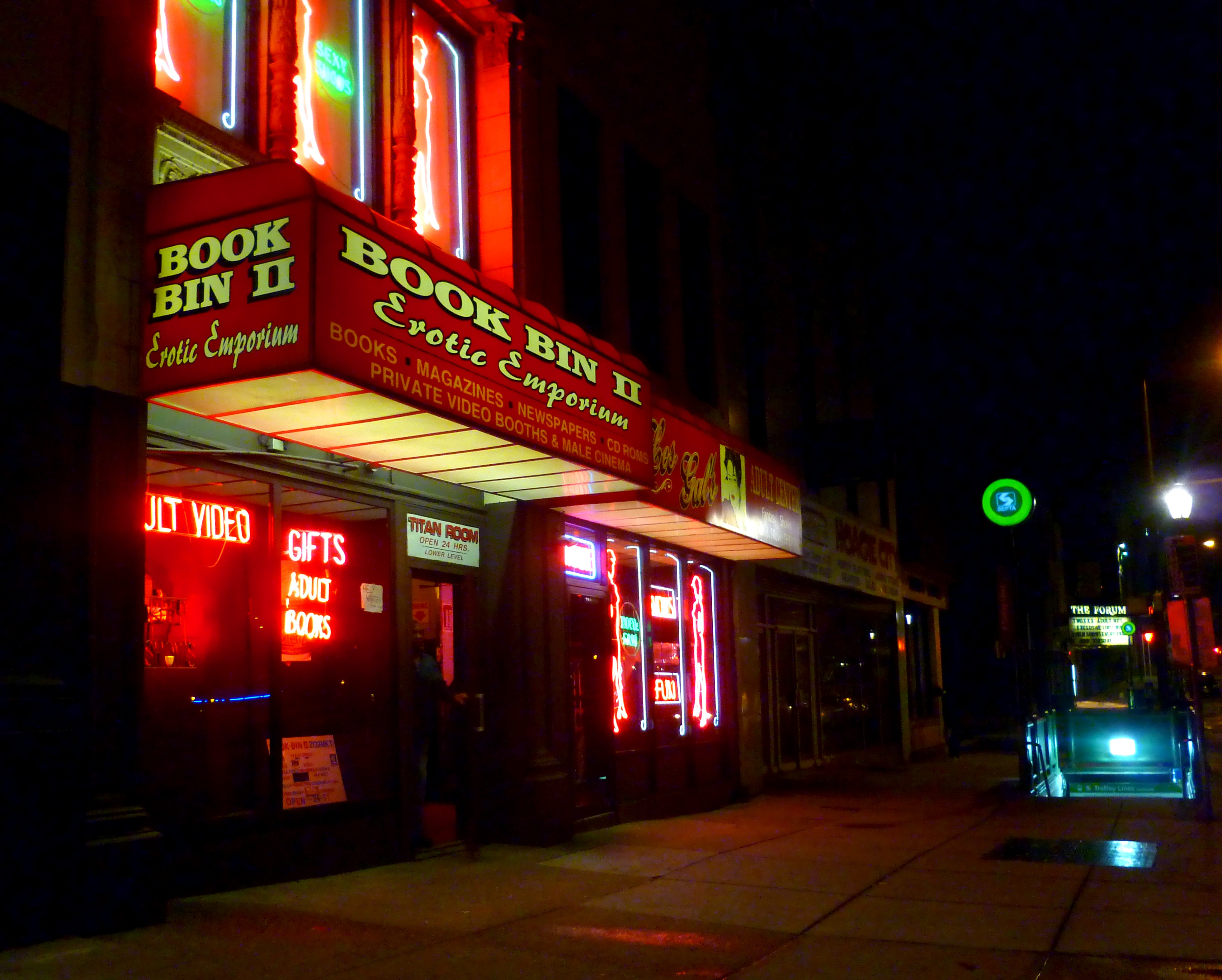 https://www.flickr.com/photos/54690684@N07/7150308369
Although the Red-Light District in Philadelphia boasts spooky nighttime stories and haunted attractions, it is one of the fun activities in Philadelphia for adults to relish the nighttime adventure and know about the dark side of the city.
Questo Tip: Bear in mind that this is suitable for adults only and not for children.
#8 Explore the Academy of Natural Science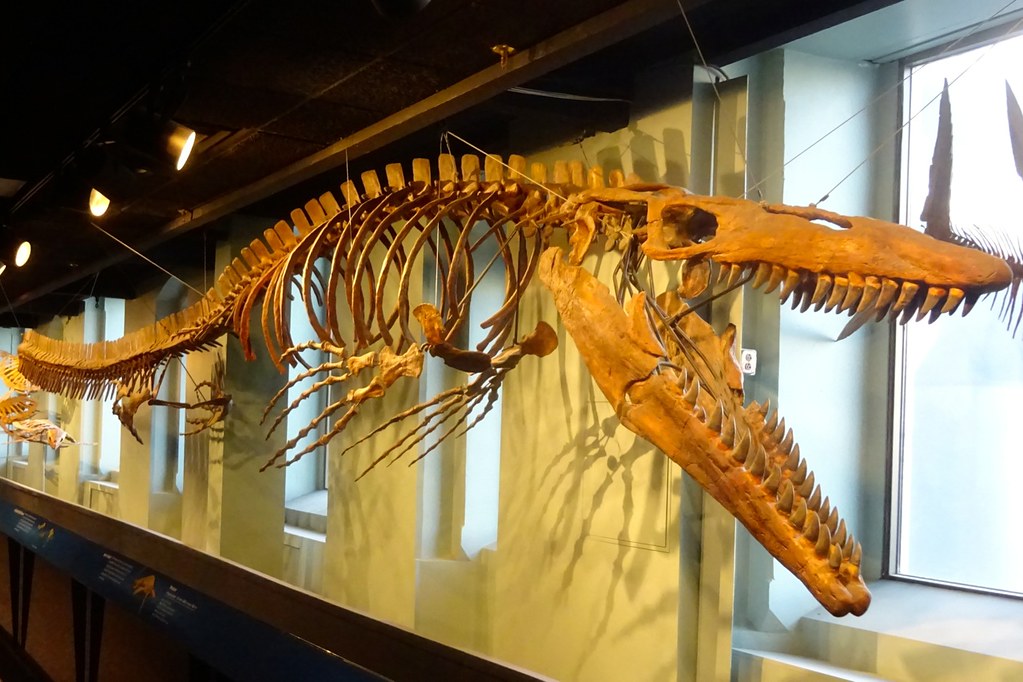 The Academy of Natural Science, founded in 1812, is a historical place in Philadelphia. It is one of the oldest research institutes in the U.S, driving hundreds of tourists every day.
Although you can explore more than 18 million specimens, the best thing to do at the Academy of Natural Science is to discover the real dinosaur skelton. Don't forget to take photos with it.
Likewise, you can walk through the heart-soothing tropical butterfly garden and explore fossils at the discovery center. Remember, the discovery center attracts both adults and children. So, even if you visit this place with your family, you can spend quality time and create memories.
#7 Go Ice Skating
© https://drwcsite.s3.amazonaws.com/files/980133683877982664-riverrink-1.full.jpg
Ice-skating is a fun form of cardiovascular exercise. Not only does it build the muscles in your core and legs, but it also improves your balance. Philadelphia is a mesmerizing city to relish outdoor ice rinks. There are two best outdoor ice rinks in Philadelphia.
One is by the Delaware River Waterfront, and the other is by the City Hall. You can also visit the Rothman Orthopedics Ice Rink to enjoy this adventure and adrenaline-fueled activity. The Ice Risk offers skate rentals and 90-minute sessions.
If you want to warm up or eat delicious food, you can stay in the ski chalet-inspired cabin. Besides, the Blue Cross Rink has festive lighting, fire pits, beautiful cabins, and delectable food and drink options. You can enjoy arcade games and participate in various other fun activities in Philadelphia for adults to create memorable experiences.
#6 Visit the Spruce Street Harbor Park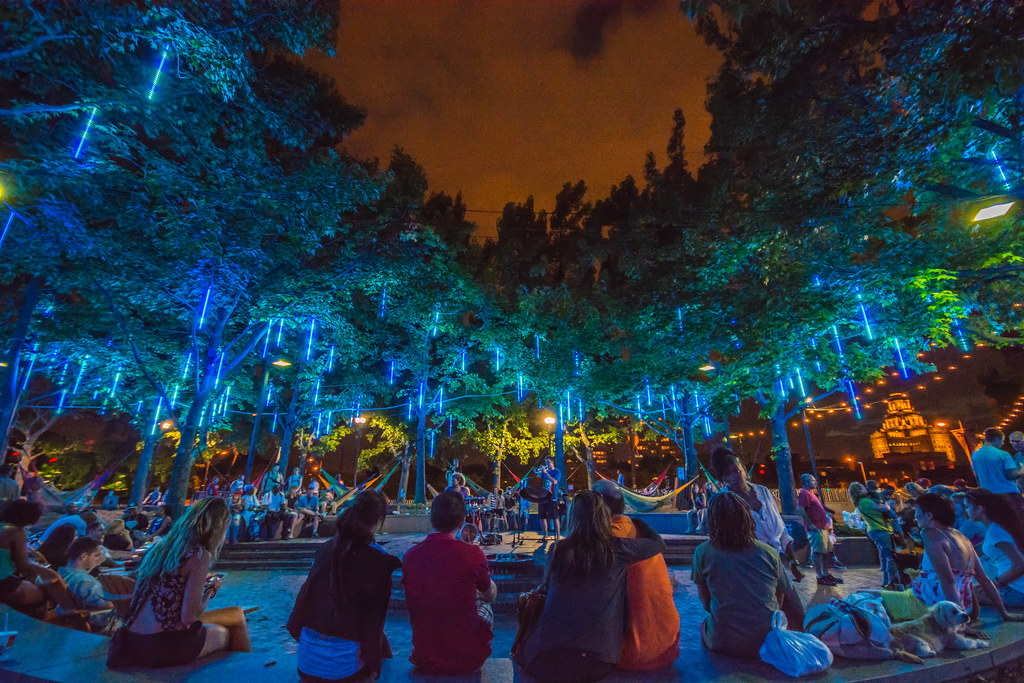 The Spruce Street Harbor Park is an urban beach in Philadelphia. Opened in 2014, the harbor park has quickly gained popularity among locals and tourists. It is one of the best places to visit during the summer to relax, unwind, and spend quality time with your girlfriend or spouse.
In addition, the harbor park boasts romantic vibes, attracting couples at night to spend a romantic time, thanks to the enticing color lighting and hammocks hanging from beautiful trees. Don't forget to enjoy the craft brews from the garden.
If you are looking for the most romantic place for your date night, the park's floating restaurant is a great way to have a dreamy dinner with your potential girlfriend or spouse. The park is open to locals and tourists from Spring through Autumn.

#5 Questo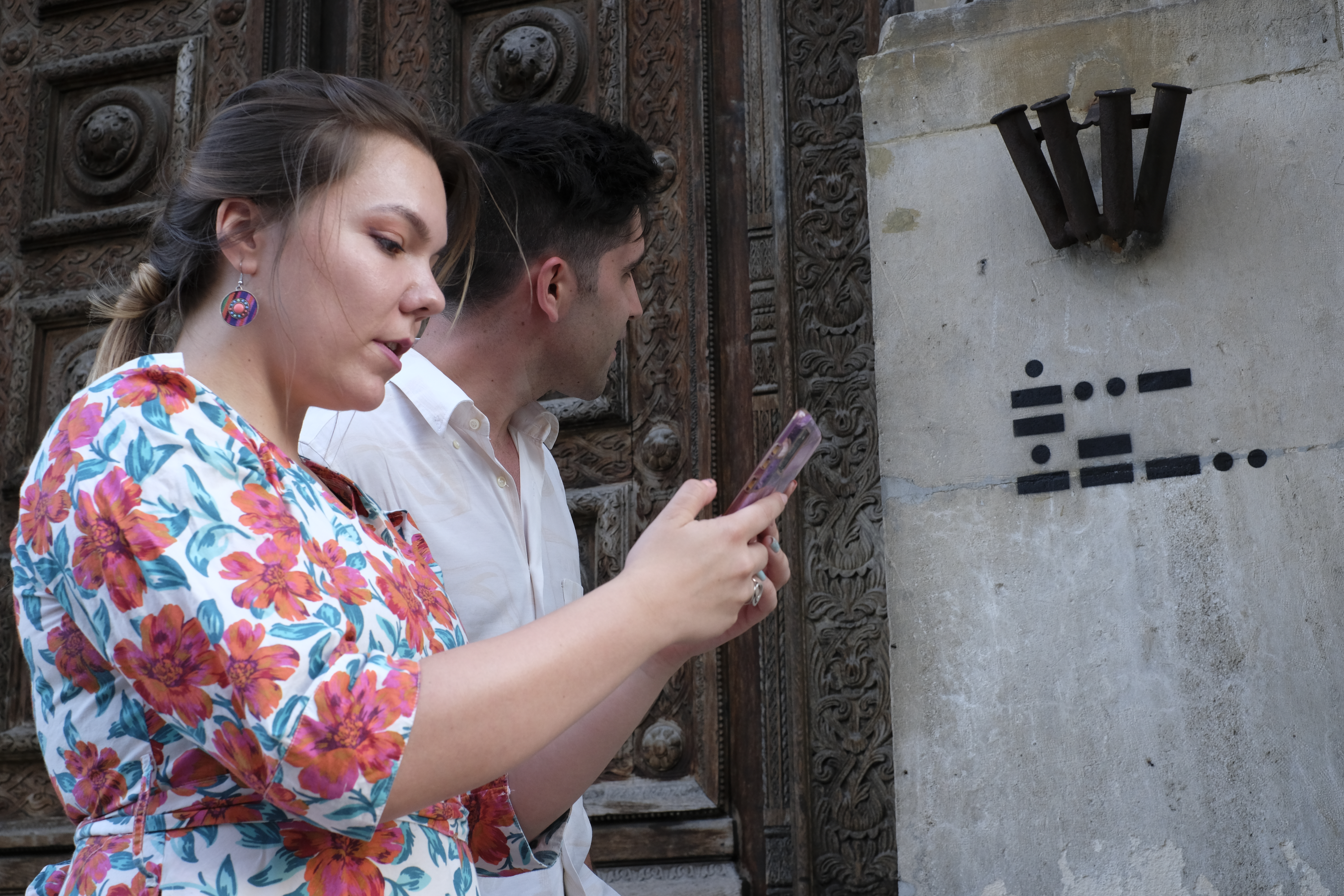 Questo, a multi-award winning urban entertainment platform for city exploration games available in 140+ cities worldwide. Questo RPGs are games in the real world (Real-World RPGs) that people play by walking, taking the role of characters with a clear mission. During a Questo RPG, players follow clues and solve challenges. This allows the plot to progress and rewards players with the discovery of amazing places and their unique stories.

Questo Tip: If you're looking for the perfect outdoor activity in Philadelphia don't miss out on Questo's city exploration games in Philly.
#4 Enjoy at Cherry Street Pier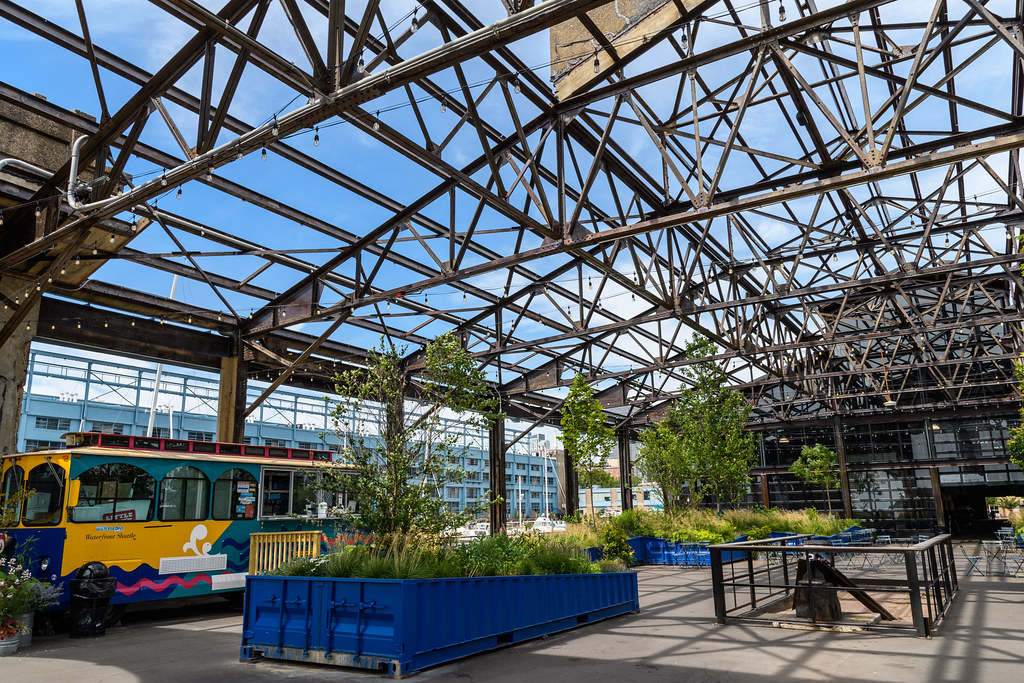 The Cherry Street Pier is another historical place constructed in 1919, boasting and celebrating the city's identity and cultural values. You can enjoy a wide range of things at Cherry Street Pier, including artistic works, gorgeous scenery of the Benjamin Franklin Bridge, and festivals.
In addition to these activities, the Cherry Street Pier is famous for musical concerts, art exhibitions, funfairs, delectable food, and tasty drinks. We recommend checking the place's calendar to make the most out of your trip and create memorable experiences.
#3 Spend Time at Independence Beer Garden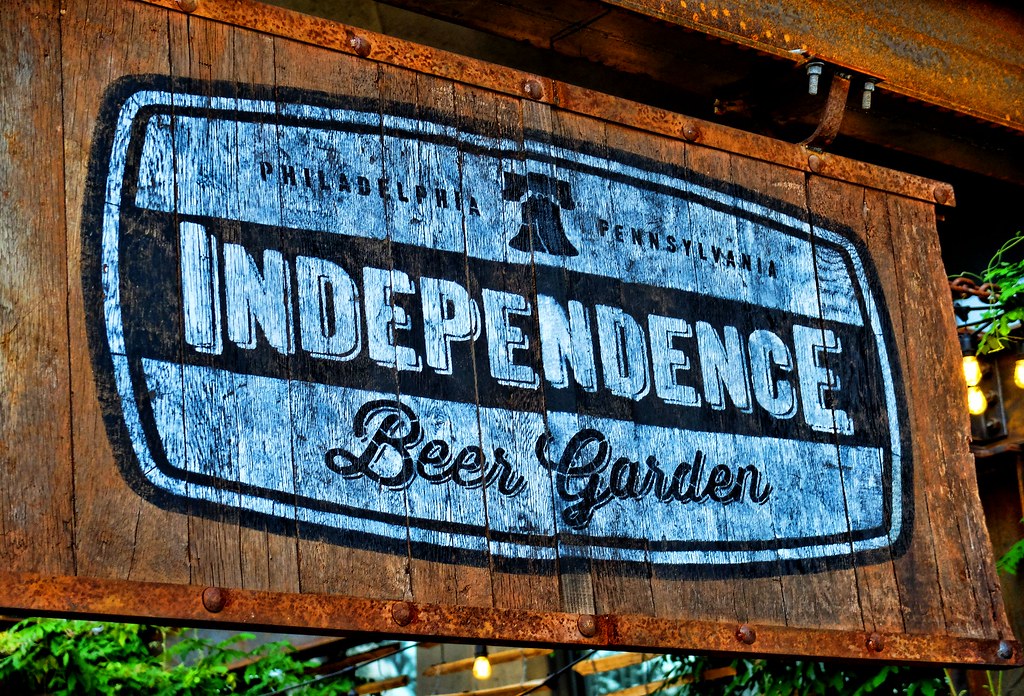 The Independence Beer Garden is a few minutes away from the famous Liberty Bell in Philadelphia, attracting thousands of tourists every week. It is a 20,000 square-foot outdoor site offering dining and drinking options.
You will love the outdoor ambiance, showcasing rocks, boulders, picnic tables, Adirondack chairs, bar seats, shipping containers, and heart-soothing lush greenery. Besides the gorgeous landscape to calm your mind, you can participate in lawn and board games.
#2 Watch Free Outdoor Movies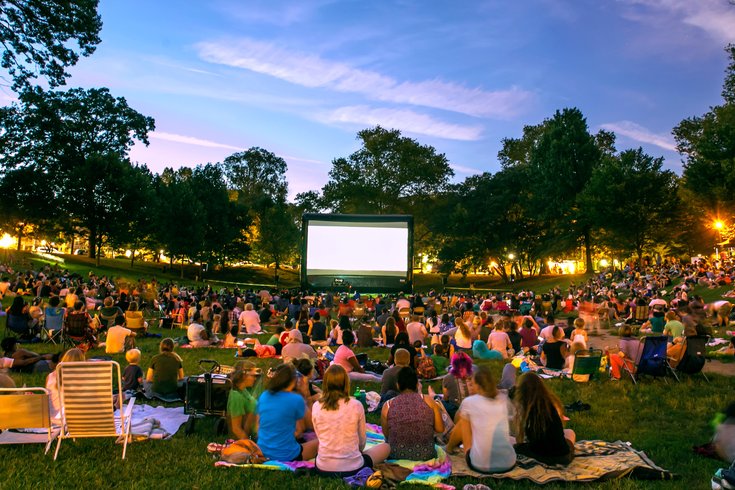 © https://media.phillyvoice.com/media/images/Movies_Night_at_Clark_Park_August2.2e16d0ba.fill-735x490.jpg
Penn's Landing is a beautiful place to watch free outdoor movies. The space hosts various events and exhibitions throughout the year, making it the top spot for tourists to visit this gorgeous city.
So, instead of watching films at the theatres and cinemas that can cost you money, we recommend visiting Penn's Landing outdoor public space to catch your favorite movie and watch it with your significant other.
#1 Board the Deck Philly
© https://billypenn.com/wp-content/uploads/2019/09/moshulutallship-kimpaynter-01-800x450.jpg
The Deck Philly is a traditional boat and an open-air venue for dining, drinking, and entertainment. The fantastic and traditional bar setting allows couples to spend an entertaining late night in Philadelphia.
You can relish the stunning and picturesque city views and the moon reflections in the water while relaxing in the calming riverfront environment. Food in the Deck Philly is mouthwatering, and most tourists enjoy exquisite sushi, seafood, and American cuisine. Likewise, drinking the Alfresco cocktails is a one-of-a-kind experience for most tourists.
Final Words
Philadelphia offers many places to see and things to do, allowing tourists to create exceptional experiences that will stay with them for the rest of their lives. If you want to discover fun activities in Philadelphia for adults while keeping yourself engaged, we recommend using the Questo app which is the epitome of tourism. Until Next Time!