7 Fun Things to do in Houston at Night
Posted on Jun 8, 2022 by Questo Team
Houston is one of the biggest cities in the United States, also known by the names of "Bayou City" or "Space City", among other nicknames. It is a city rich in history and culture, is best known for its contributions to space and science, and for being the home of NASA's Johnson Space Centre.
Houston is the fourth most populated city in the United States and it is home to a large and growing international community. As a result, its population can trace itself to various ethnic and religious backgrounds, so much so that Houston is the most diverse metropolitan area in the state of Texas, and has even been described by some as being the most racially and ethnically diverse major metropolis in all of the United States.
With all that being said, it should come as no surprise that Houston has a little something for anyone, from historical landmarks and museums to art and cultural centers to restaurants, bars, and many other places where one could spend their time. If you plan to visit this wonderful city someday, here are some fun ideas for things to do in Houston at night.
#1 The Kemah Boardwalk
A traditional waterfront amusement park, the Kemah Boardwalk is considered one of the best of its kind in the United States. It features a collection of classic rides such as carousels, coasters, and Ferris wheels, as well as other more modern options.
Admittance to the boardwalk itself won't cost you anything, so you'll be free to explore this large theme park at your leisure. Walk around the boardwalk and you'll be sure to come up with plenty of fun ideas for things to do. Of course, the individual rides and attractions will still charge you money for their services, but that's a given.
The Boardwalk also features a hotel and more than 10 restaurants, such as Bubba Gump Shrimp Co. Aquarium Restaurant, which also serves its guests a great view of the park's 50,000-gallon aquarium filled with marine life.
The Kemah Boardwalk is a family-friendly destination and is best enjoyed alongside your family or a group of your friends.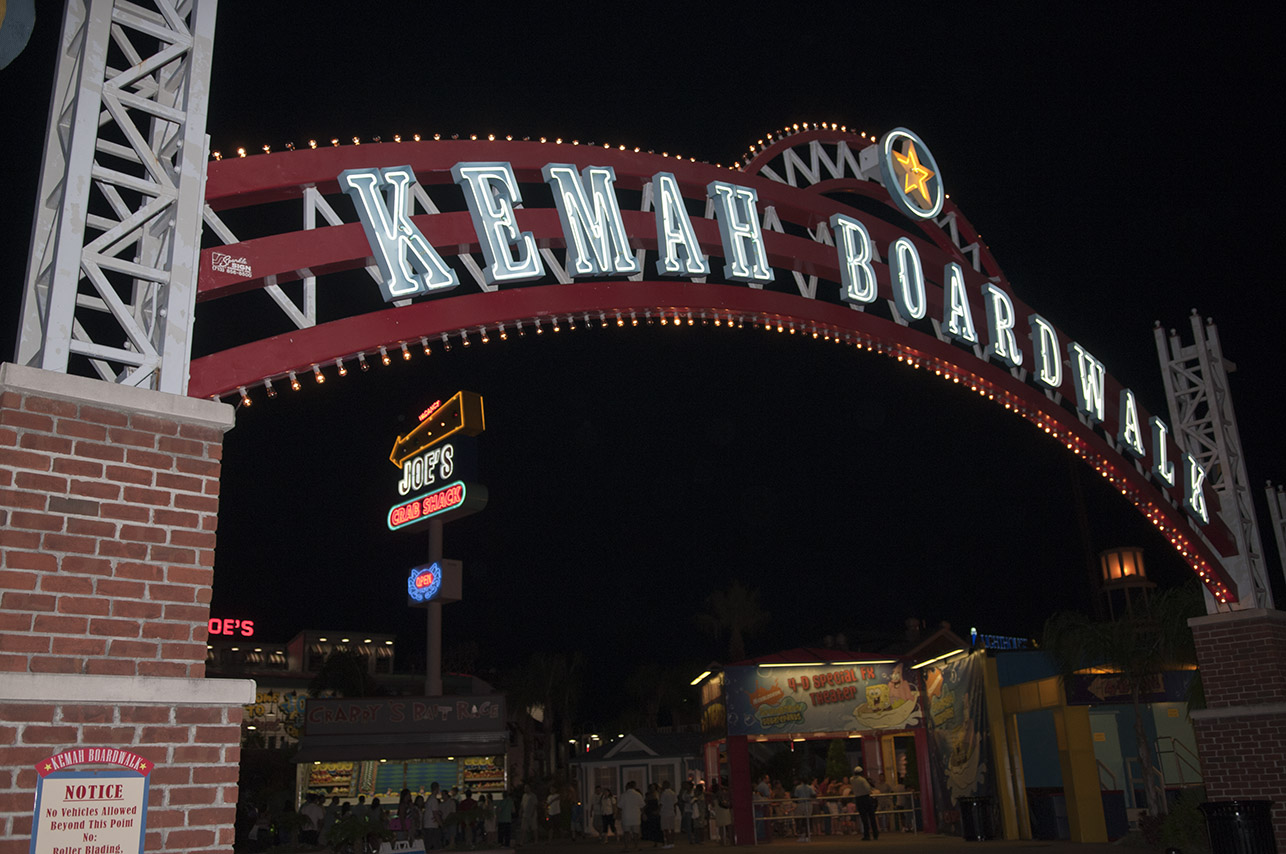 #2 Twilight Epiphany Skyspace
Designed by artist James Turrell and constructed in 2012, this pyramidal structure is equipped with an LED light sequence that complements the natural light present at twilight, projecting a breath-taking light display into a thin white roof, allowing for a reflective interaction with the natural world.
Should you wish to see this spectacle of art and engineering with your own eyes, the structure is open all day, however, the light shows commence only at sunrise or sunset. There are 120 seats arranged on two levels, with no price of admission.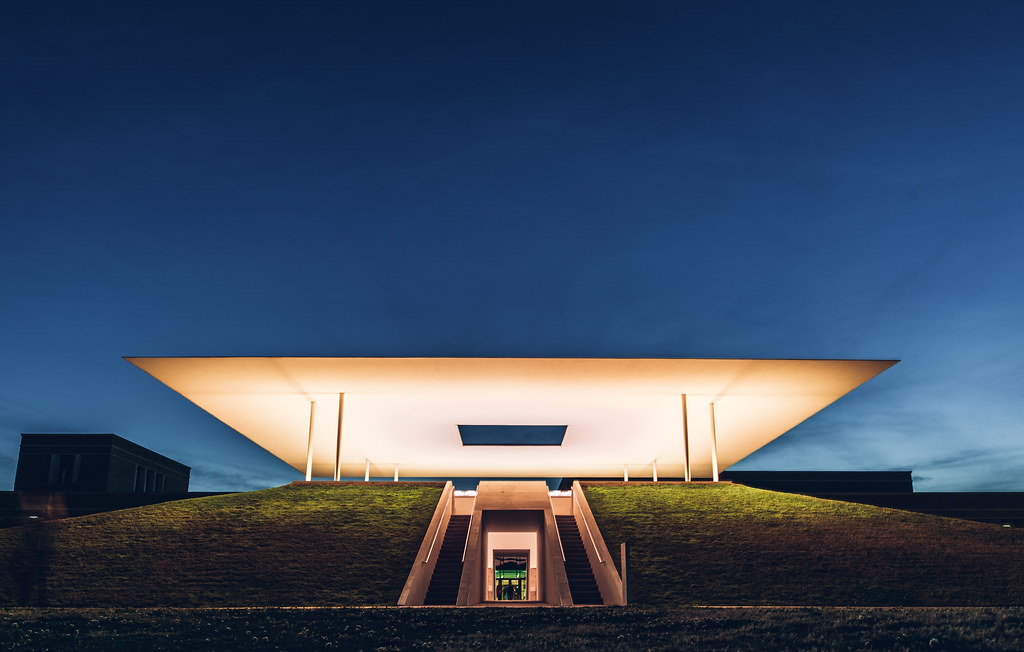 #3 Minute Maid Park
Opened in the year 2000, this 41,000-seater baseball stadium is home to the MLB baseball team "Houston Astros".
This stadium often hosts a large variety of events, from regular baseball games to concerts and even soccer. Night games usually begin at 7:10 pm, which leaves you plenty enough time to continue exploring the city at night time. Should you wish to witness one of America's most iconic sports with your own eyes, this is the place for you.
When coming up with fun ideas for things to do in Houston at night, you should consider watching a game at this wonderful stadium.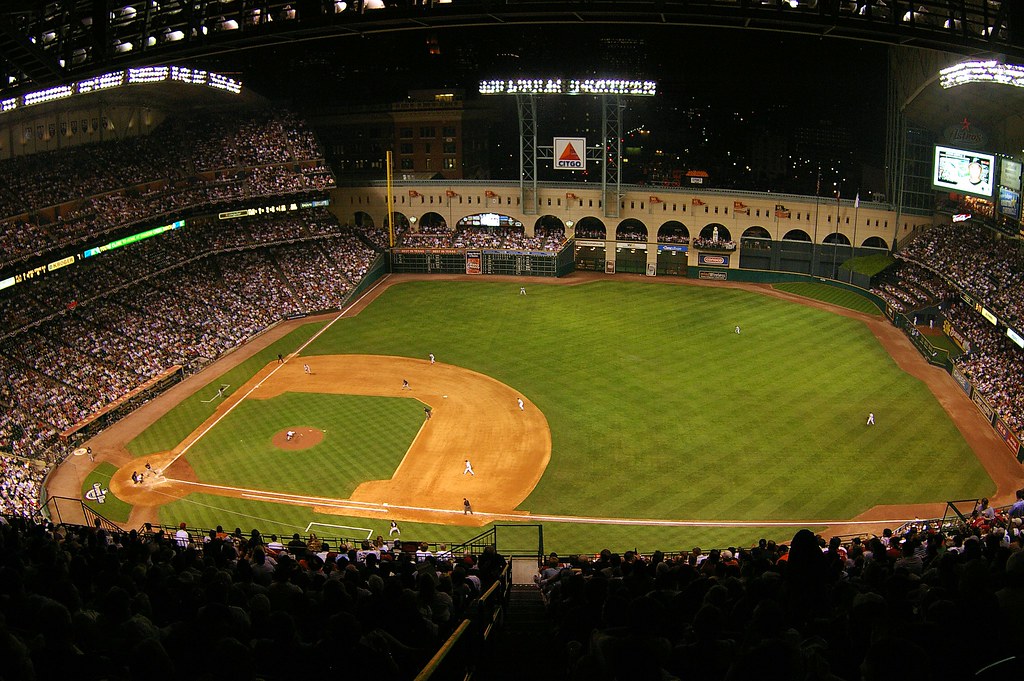 #4 Houston Museum of Natural Sciences
The Houston Museum of Natural Science is one of the largest and most popular museums in the United States, with halls hosting numerous exciting and unique exhibits, complete with a planetarium, a butterfly center, and a giant screen theatre.
Although you may overlook a visit to a museum when thinking of fun ideas for things to do in Houston at night, the HMNS offers many options for activities after the closing hours, such as tours, scavenger hunts, and planetarium shows and dinner. You can even spend the night in the museum, surrounded by many bits of history.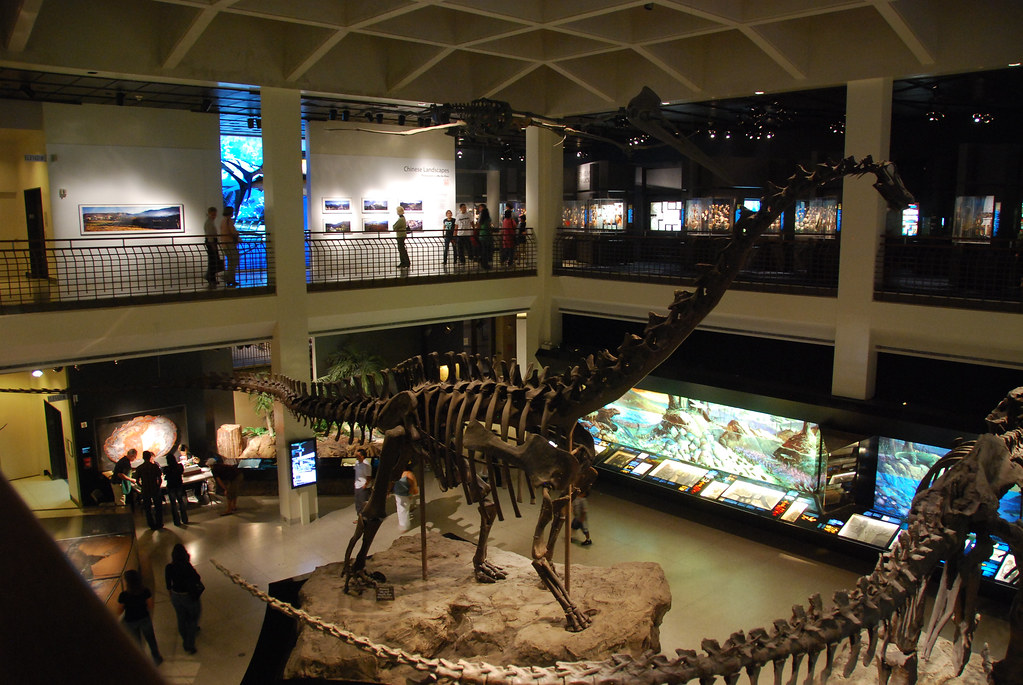 #5 George Observatory
Speaking of the Houston Museum of Natural Sciences, the historic George Observatory, under the administration of the HMNS, has recently been reopened to the public, after being closed for renovations in 2019. Depending on the season, you can witness various phenomena such as meteors, or even see the cloud belts of Jupiter and the rings of Saturn. You are also allowed to bring your own telescope, should you be inclined, and there will always be experts on hand to help guide you.
Stargazing is among the classic things to do in Houston at night, and should you wish to look beyond the few stars which you can see with the naked eye, the Observatory is the place for you.
The Observatory is only open on Saturday, and the tickets are on a timed and limited capacity basis. Tickets are also not available for purchase onsite, so you must purchase them online.
Questo tip: Because of the limited opening times, it is recommended to book your tickets well in advance, should you wish to visit the Observatory.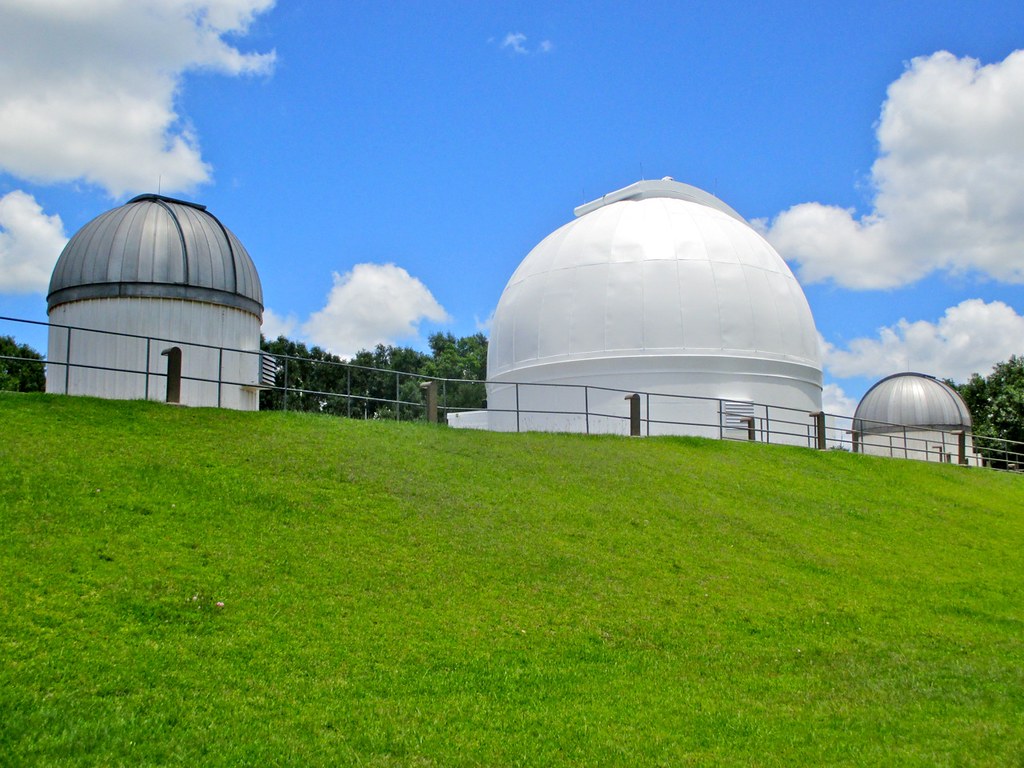 #6 Rooftop Cinema Club
(Warning: this picture is not taken from the "Creative commons licenses section; I couldn't find anything better)
If you feel like watching a movie, you should certainly try the Rooftop Cinema Club, which features a collection of handpicked cult films, classics, and new releases. Experience movies while being surrounded by city skylines, under the stary night sky, or by the dim, fleeting light of dusk. Visitors will receive personal headphones, to prevent anyone from disturbing your cinematic experience. Furthermore, the cinema is equipped with deck chairs with adjustable heights and plenty of leg room, so that you may better relax under the night sky. These lounge seats can be for one or for two (perfect for couples). It also comes complete with a food menu and a full bar serving refreshing cocktails, beer, and wine, besides the classic candy and popcorn.
Questo tip: Tickets often sell out fast, so you should make sure to book yours in time.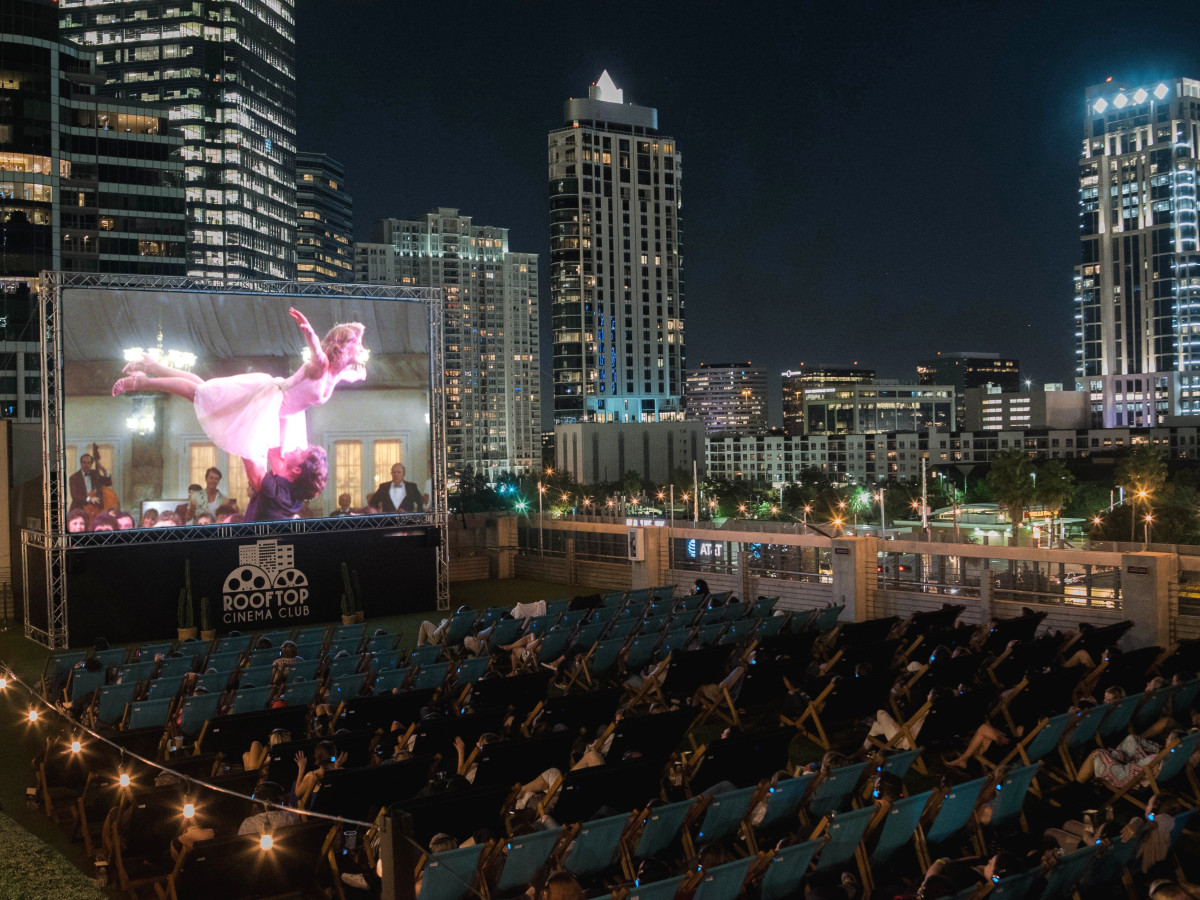 #7 Houston Space Centre
Just as one cannot talk about Houston without mentioning its contribution to the advancement of space exploration, so too our list would be incomplete without mentioning the special overnight trips offered by the Houston Space Centre. This activity covers an overnight tour and stay, complete with meals. Explore science, technology, engineering, and mathematics through hands-on learning activities. The Space Centre offers indoor accommodations, as well as outdoor camping under the SpaceX rocket or NASA 905 shuttle aircraft carrier and shuttle replica.
While all this does, indeed, sound wonderful, do keep in mind that the price is a bit steep at $79.95 per person.
Final Words
Houston is a wonderful, diverse and expansive city. With hundreds of things to do, we could spend ages talking about its many faces. But, should you wish to explore further and go off the beaten path, you should try Questo, a reputable app with excellent features, to help you explore areas in Houston you probably never knew even existed. Complete your experience of nighttime exploration with Questo's "Ghosts of Houston: Night Walk".