Questo's Haunted Event Roundup – 2021: Creepy, Kooky, Mysterious and Spooky
Posted on Nov 16, 2021 by Questo Team
As a collective startup, Questo has seen big changes in its day to day since this time last year. We've doubled our team, boosted our catalogue of games to 300+ over 140 cities and have (arguably) quadrupled our handling of events at scale. Questo's Haunted: 2021 event is living proof of these facts, and we now have the exciting stats to show for it. Hold on to your hats!
A quick aside:
A big round of applause is in order for our players, local creators, business partners, published authors, storytellers, game designers, screenwriters (pause for breath) actors, testers, and last but certainly not least: Questo staff – for putting in the legwork and making this year's Halloween event a force to be reckoned with.
Starting with perhaps the most exciting news: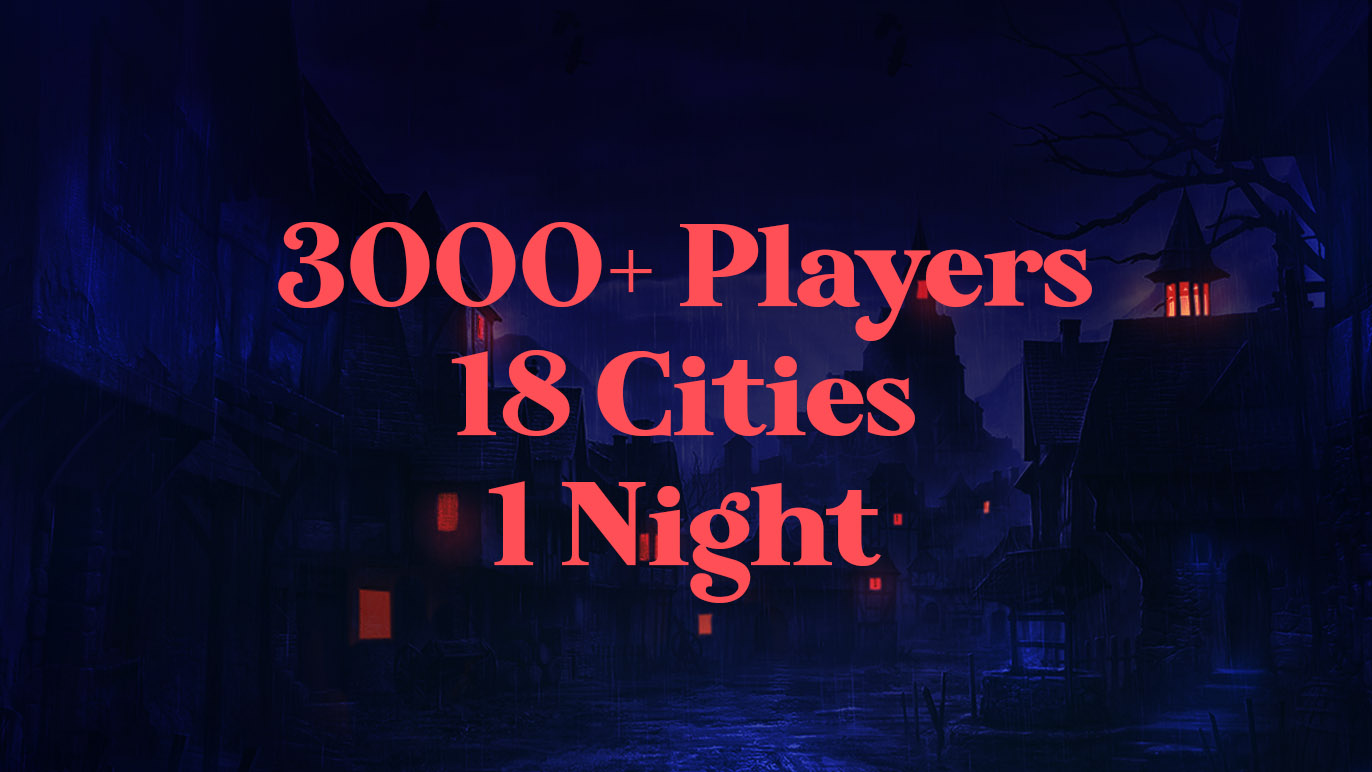 You heard it here first! Three thousand people chose to spend their Halloween(s) with Questo this year. We imagine that many a head was scratched, various chins were cupped in deep thought and perhaps the odd argument over who was "right" took place during the event. Just remember: you were all correct in our eyes!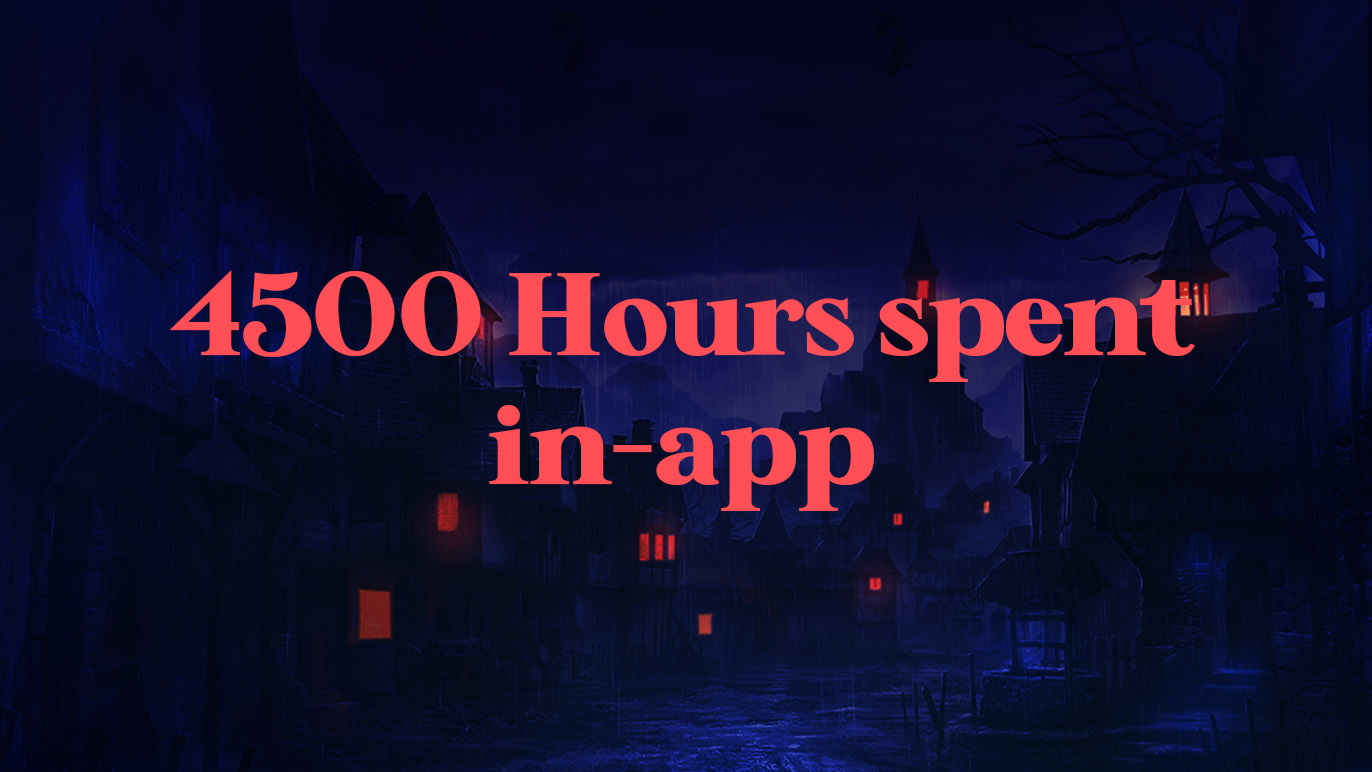 Beyond our imaginations though, core memories that will last a lifetime were made – and our team's delighted to have contributed to making a pandemic Halloween as safe and enjoyable as it can possibly be (under the circumstances) for vampiric couples, werewolf friend groups, covens of miniature witches and wizards, zombie families and that one guy who dressed as a pickle, across the US and Europe.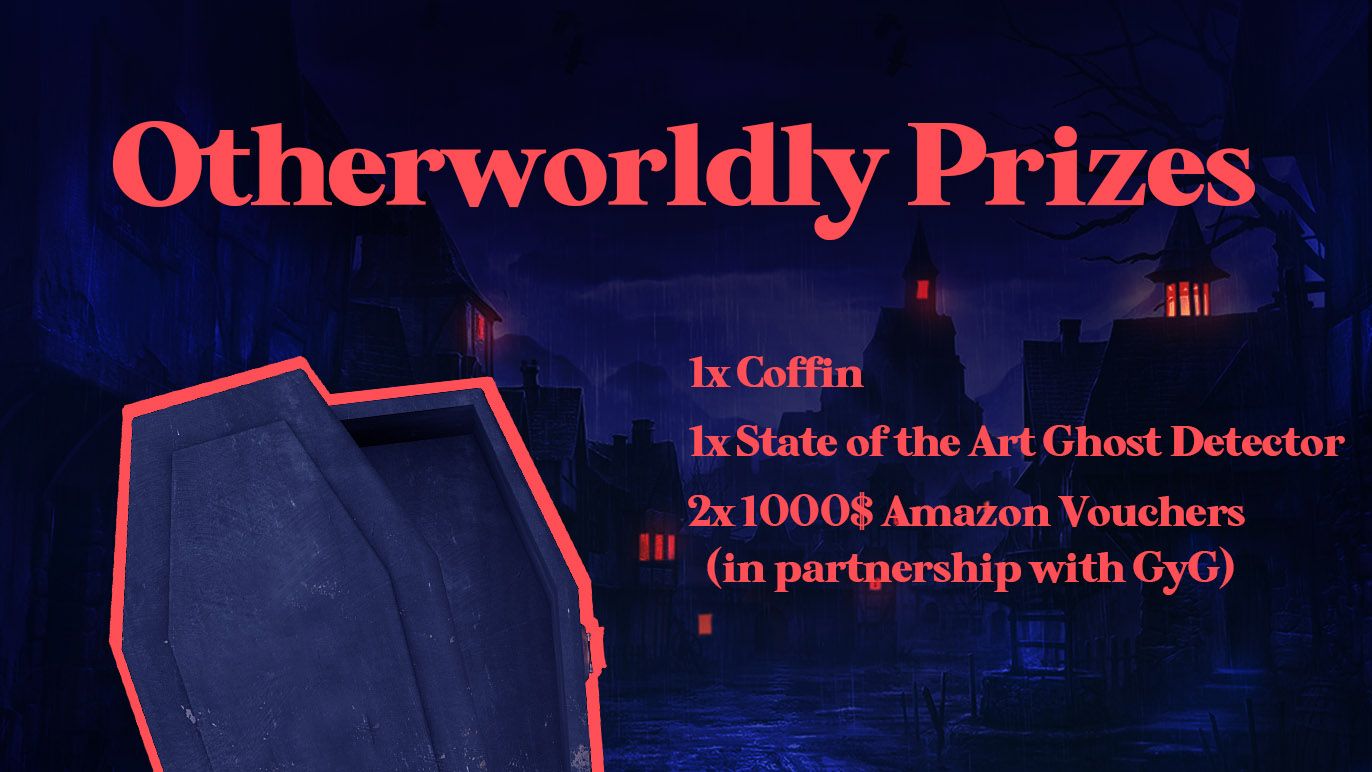 So many businesses say: Go big or go home.
Questo says: Get weird and go outside.
As our selection of kooky spooky prizes can attest to, the Haunted experience didn't end in October. Some of our lucky players are yet to receive these (sur)prizes in the post soon (more information on winners coming soon) and yes! These items are cursed in-house by our dedicated team. No! absolutely no returns permitted.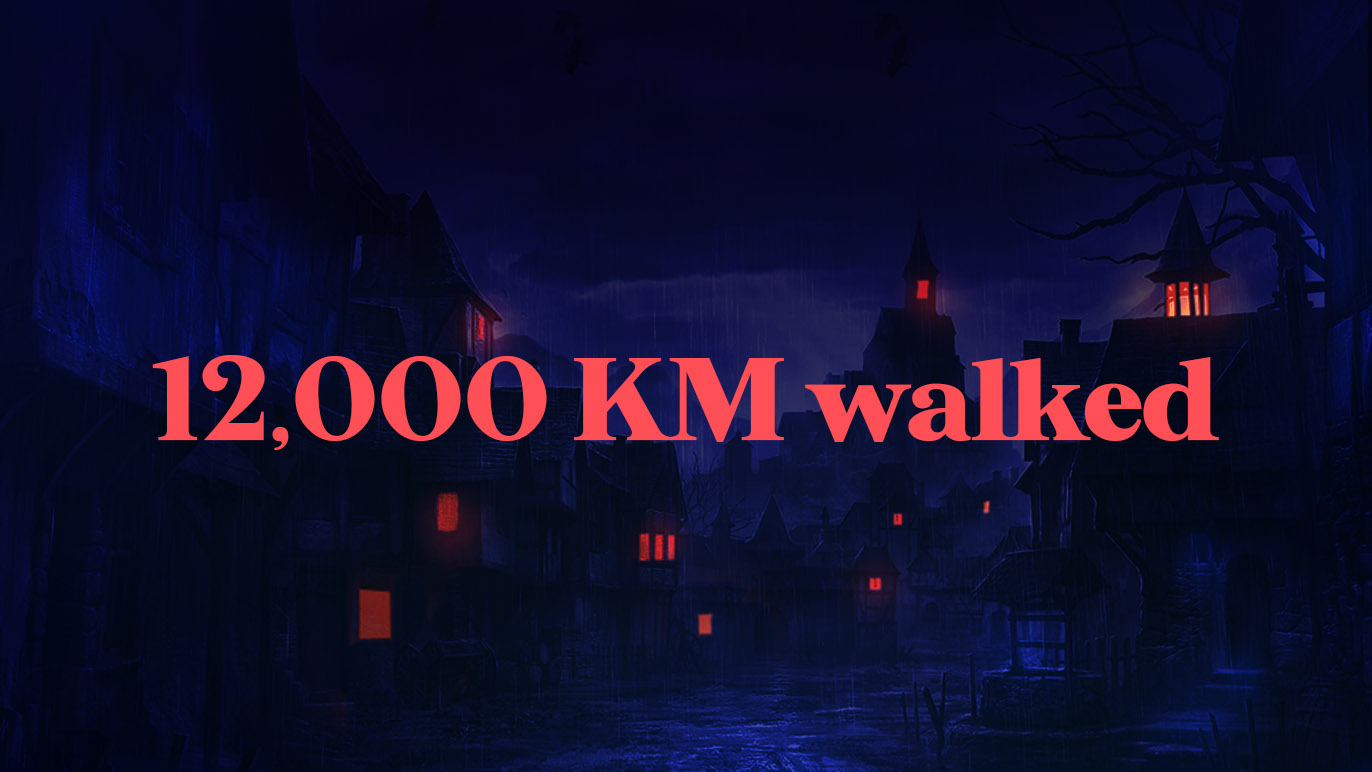 To put it simply: all our Haunted players shared a 12,000KM journey of walking, jogging briskly, and/or running away from our spooky live actors. That's a lot of steps! Hopefully, they wore comfortable shoes and dressed warmly this Halloween.
It's just too cold T_T -- Lishun, Birmingham
Long walks so stay hydrated and wear comfy shoes! -- Tracey, Manchester
We really, really hope the others did!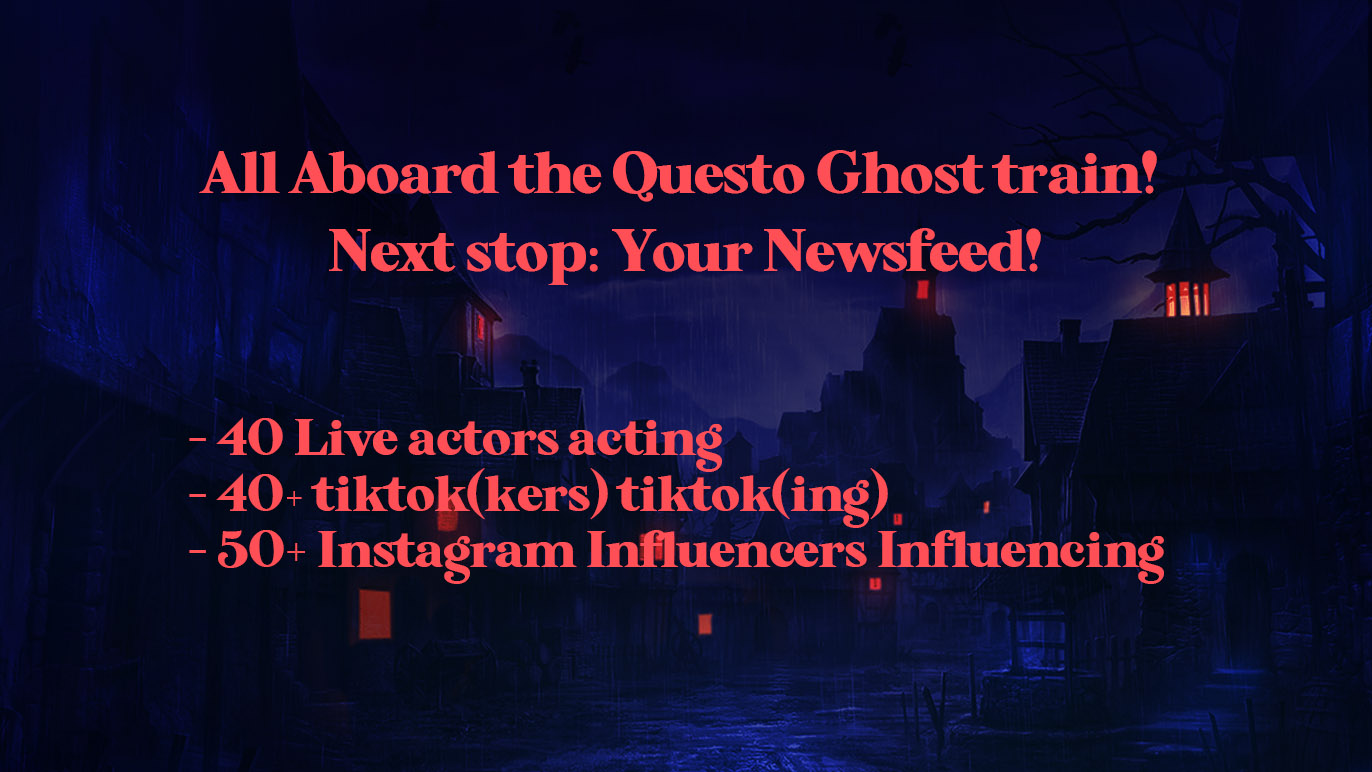 Our players were certainly influenced (get it?) this Halloween and some went as far as to shout from online rooftops singing our praises. The result? A lot of people saw us, and we saw you too – Hello again! We must stop meeting like this!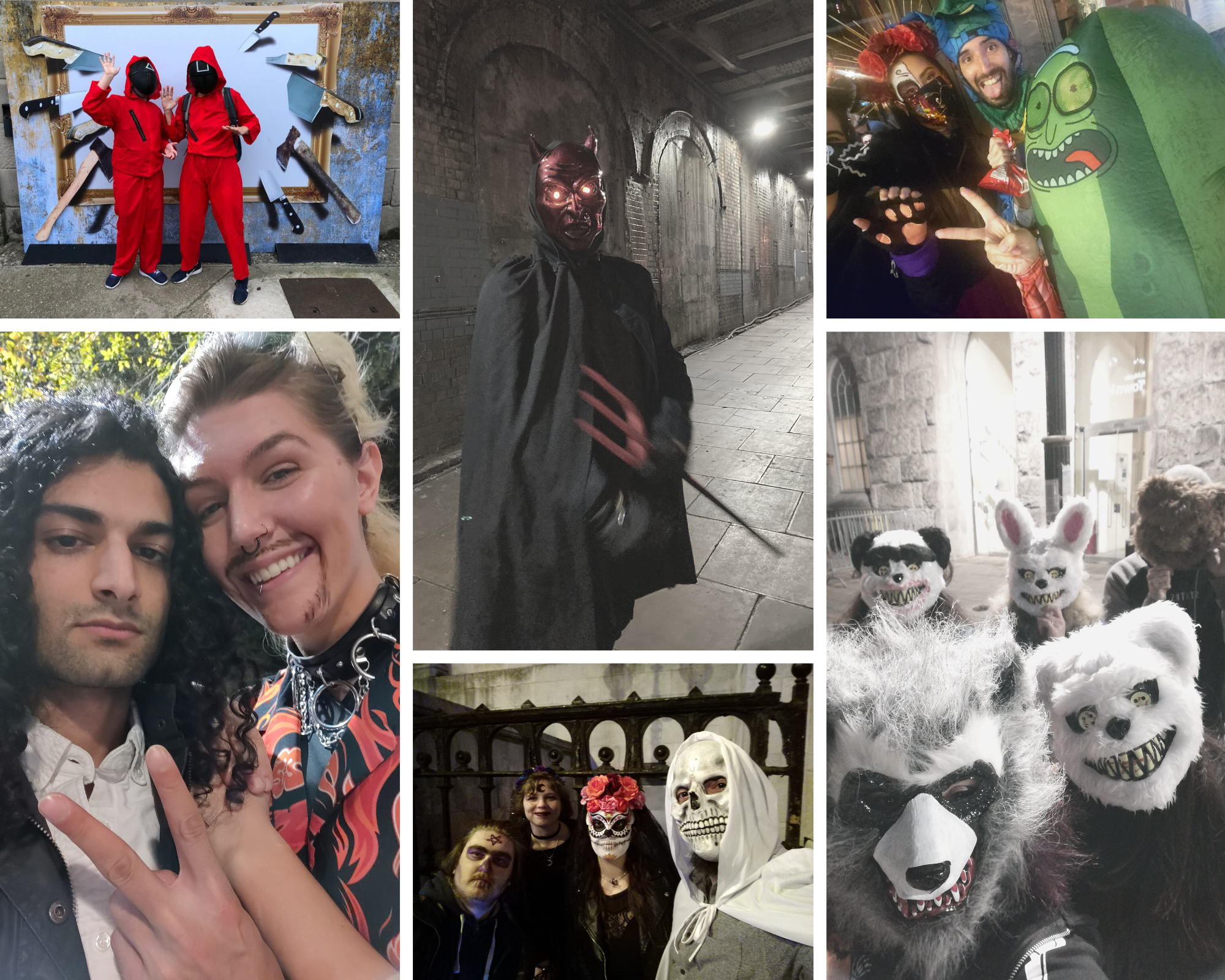 Pickle costumes aside, a staggering three-hundred costumes jumped out at us like shadows in an abandoned church and we were all thoroughly spooked. Some of us still can't sleep from the shock. Well done!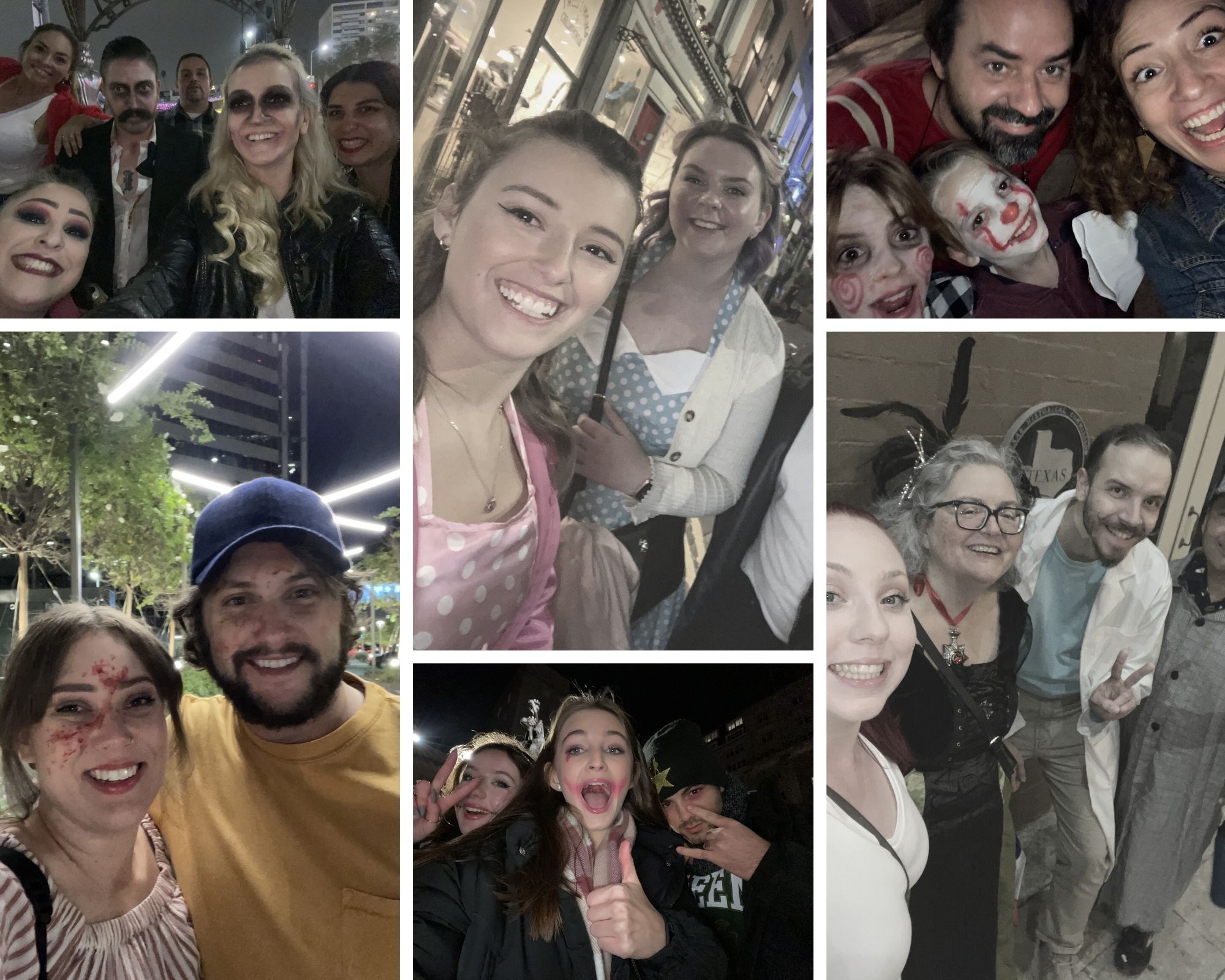 In addition, over 2000 people gave us big toothy grins and sent pictures our way. This is without a doubt the most rewarding part of the event for us. It proves that our efforts didn't go unnoticed, that we're moving in the right direction, and, most importantly, that Questo players successfully passed the vibe check. Thanks!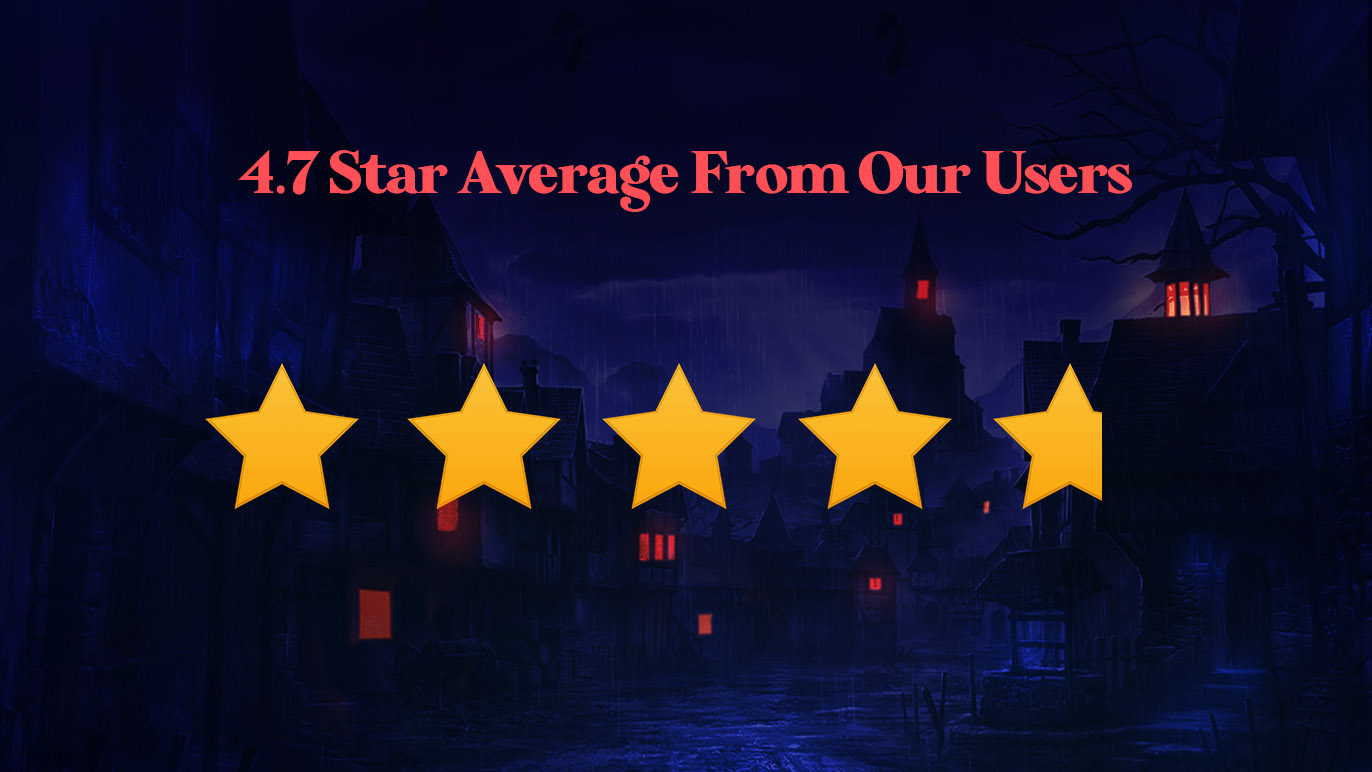 Rounding off this year's event, we're overjoyed to see all these smiles have been reflected in our user reviews. We're also very thankful to the players and testers who put in the hours to provide us with detailed feedback and preferences. We'll be using this information going forward to build better paths under your feet so you can tread happily.
If you'd like to see more behind-the-scenes stuff regarding our best-ever Haunted event, we have a MakingOf video:
If you missed our event this year, not to worry! All our haunted games are still haunting our website/app store and can be played 365.25 days of the year! As for the next Haunted event, be sure to check in with us next October for a spooky++ experience!