Questo Roundup 2022 - For the Players
Posted on Jan 19, 2023 by Questo Team
Hello over there, Questo Players!
We at Questo have been working hard to bring you an even better gaming experience in 2022. Want to hear more? Keep scrolling!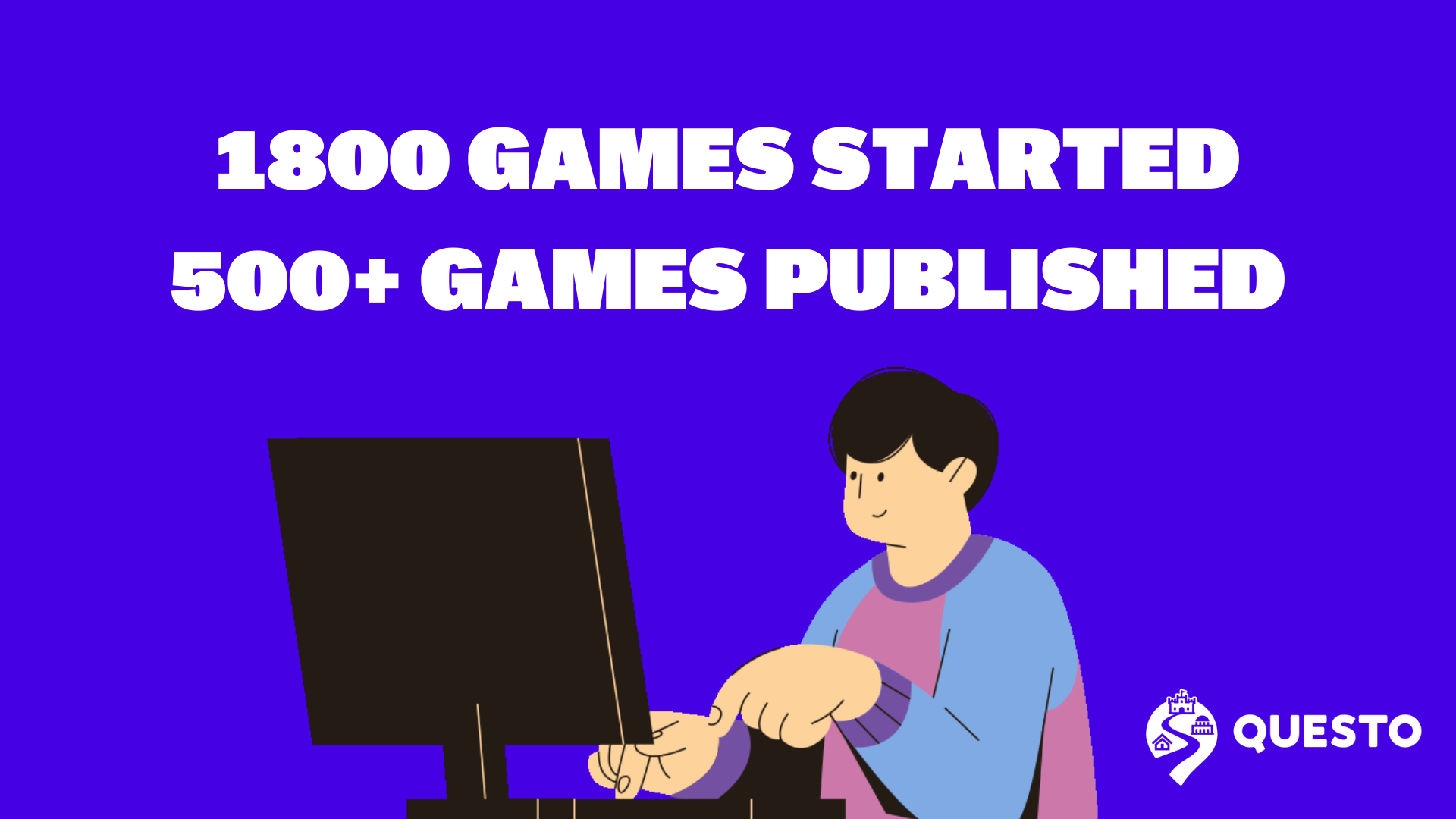 With over 500 games already available for you to play around the world and 1,800+ in the pipeline, we're sure you'll find something that suits your taste! Yes, you!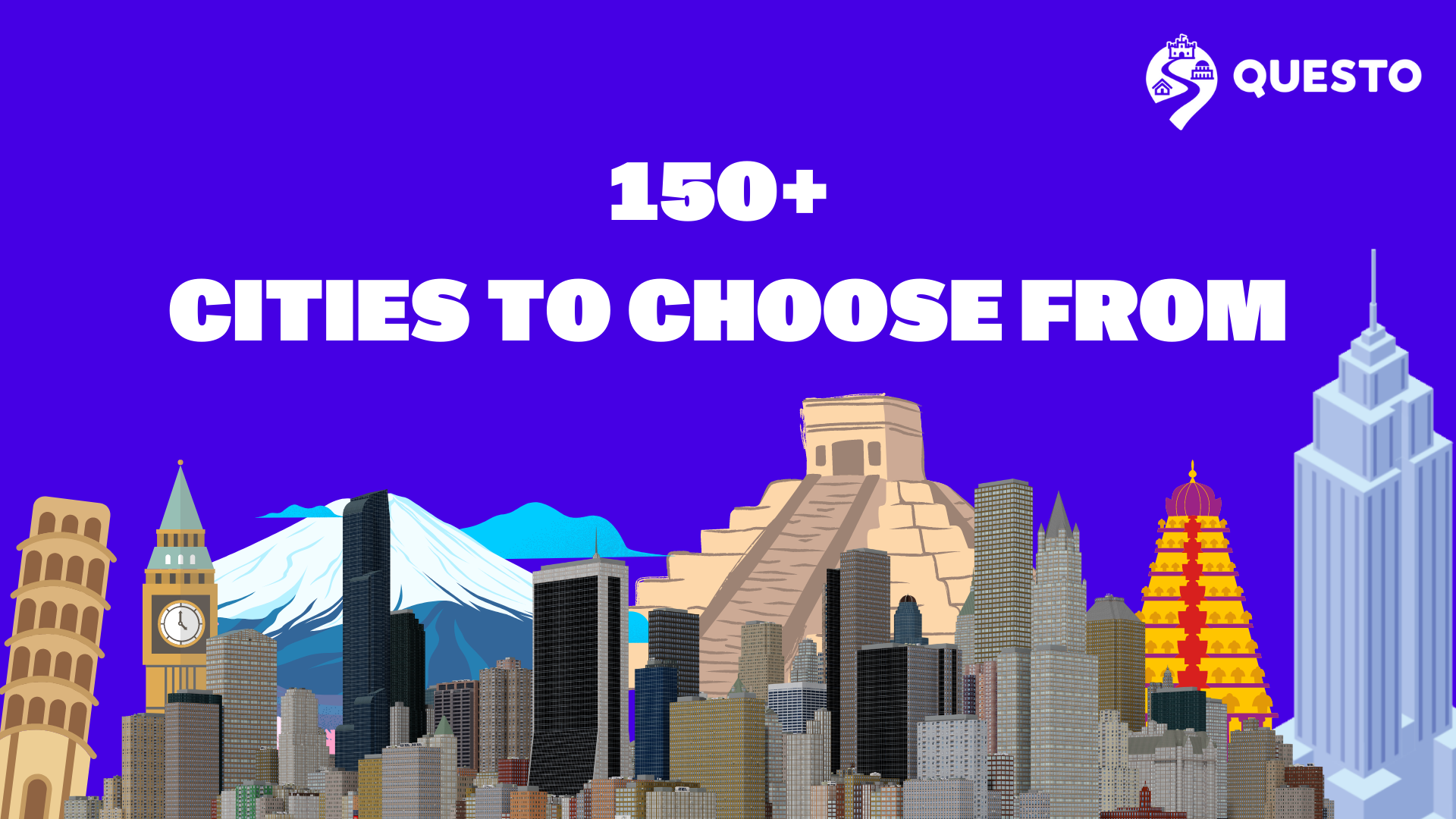 And there are 150+ cities to choose from, so Questo games will continue to pop up around unsuspecting corners near you! (Can you hear that? There goes another one) 🌆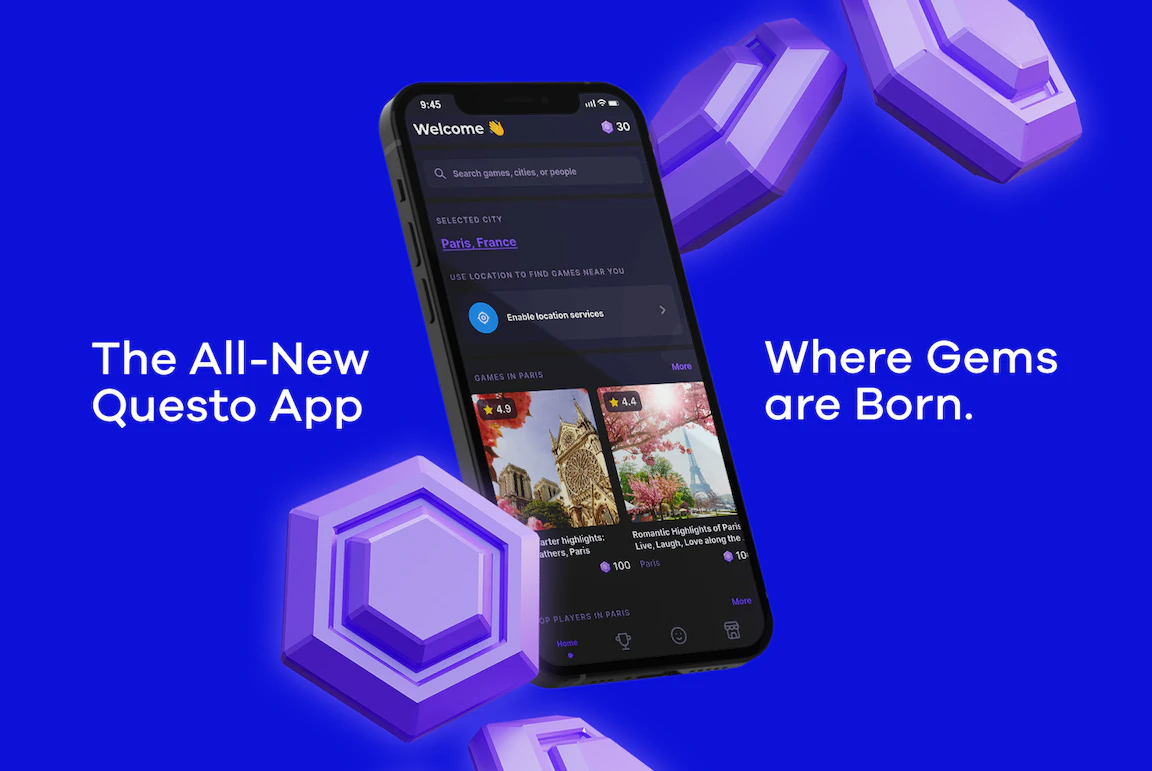 Who remembers this absolute gem of an announcement? We also released our tip-top new and improved app, where 'gems were born' as the official Questo currency.
The hints system was revamped, too, so it's much more straightforward than ever to just get on with questing and find your way from A to B – with the integration of maps and other exciting features!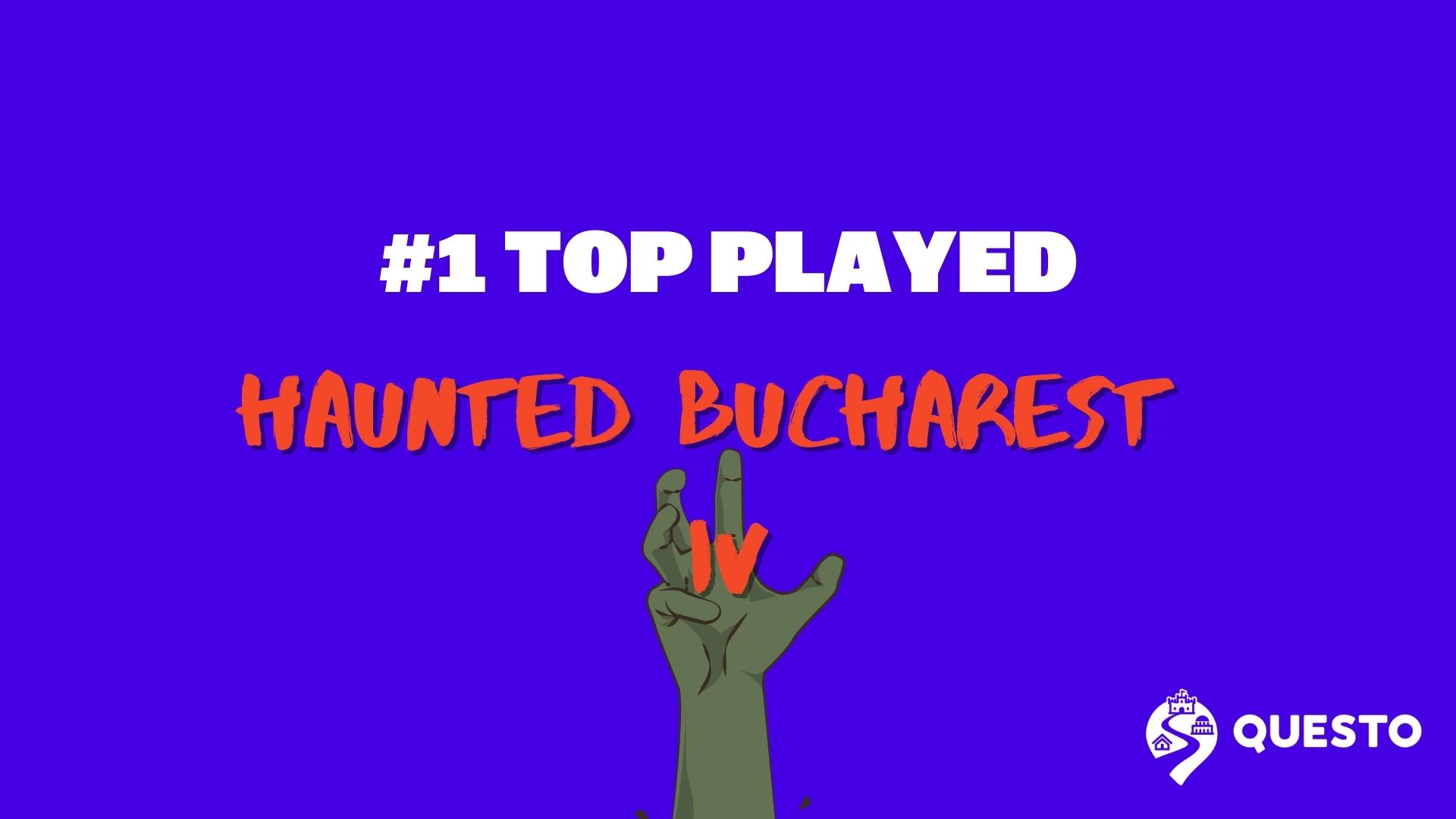 We're excited to announce that our top game in 2022 was Haunted Bucharest 4, with over 4,000 plays alone. We know you loved it as much as we did!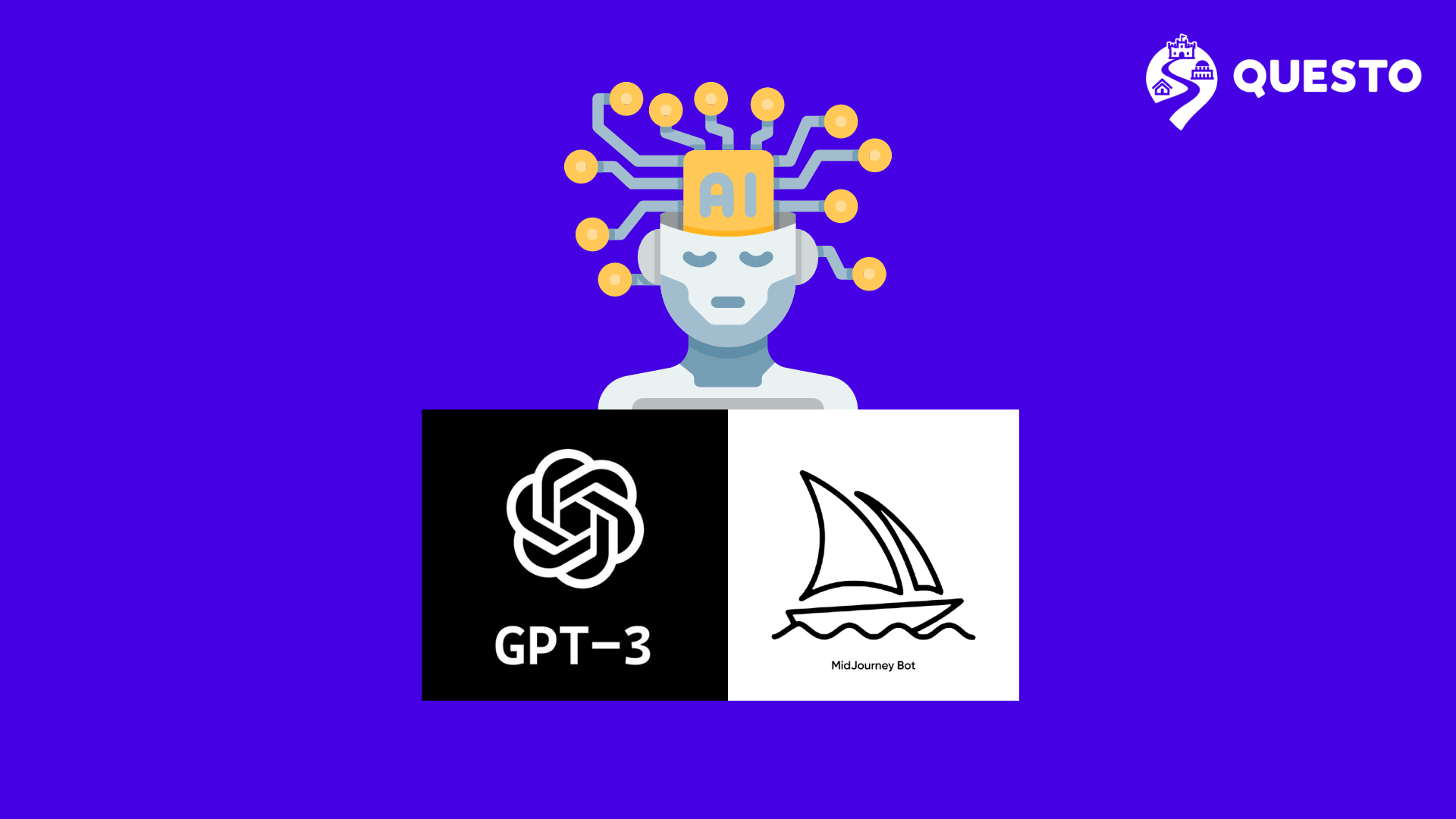 And, speaking of immersive experiences, one of the things that made 2022 special for us was our use of cutting-edge AI technologies in our games.
We're always pushing the boundaries of what's possible and constantly finding new and interesting ways to incorporate AI into our gameplay.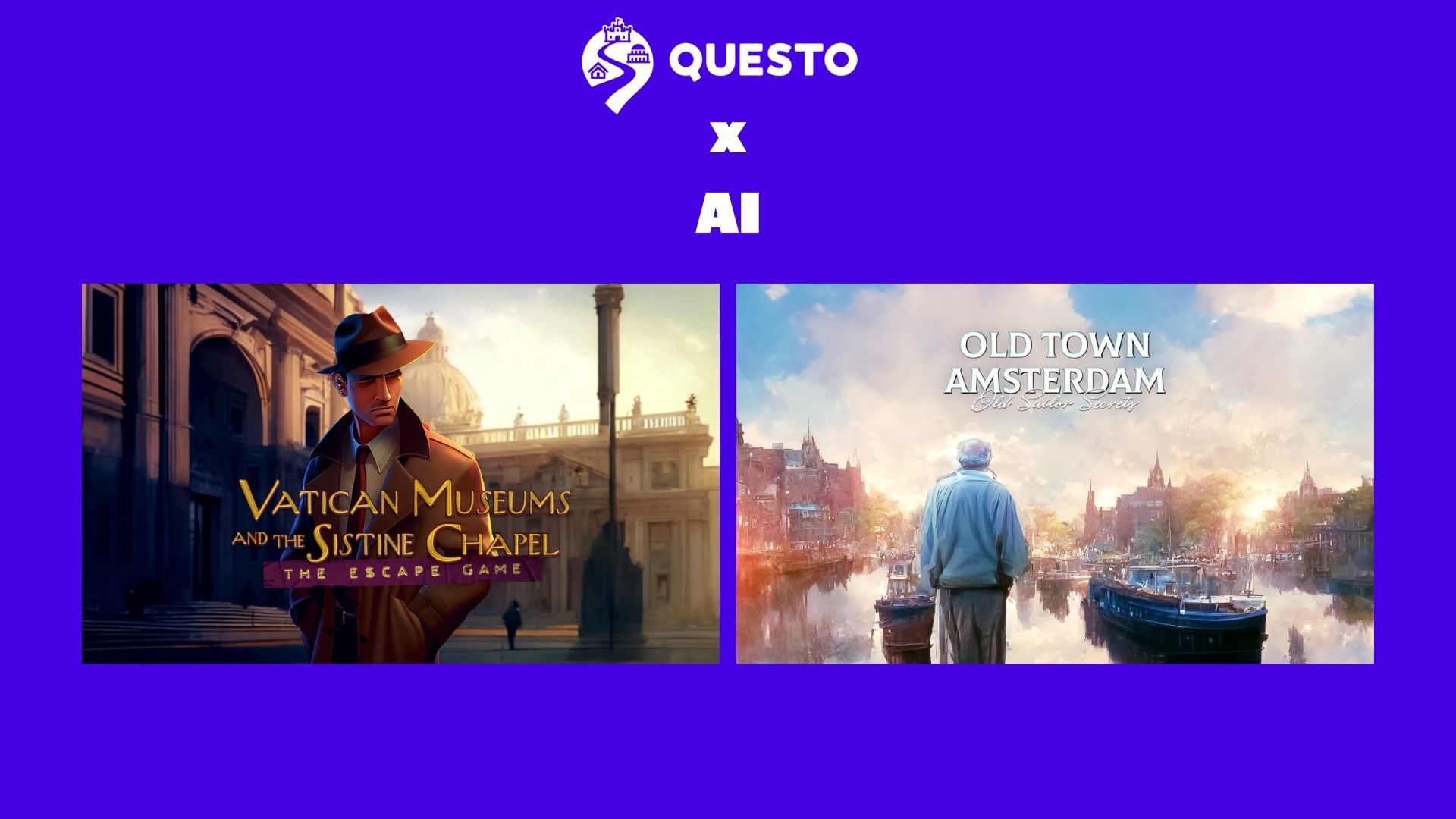 Both our Vatican Escape Game and our Amsterdam Old Sailor Secrets games got some AI-generated cover art (plus the Vatican game got a swanky AI voiceover to boot!) Advancements like these mean that you can expect even more enjoyable and dynamic experiences as you play our games.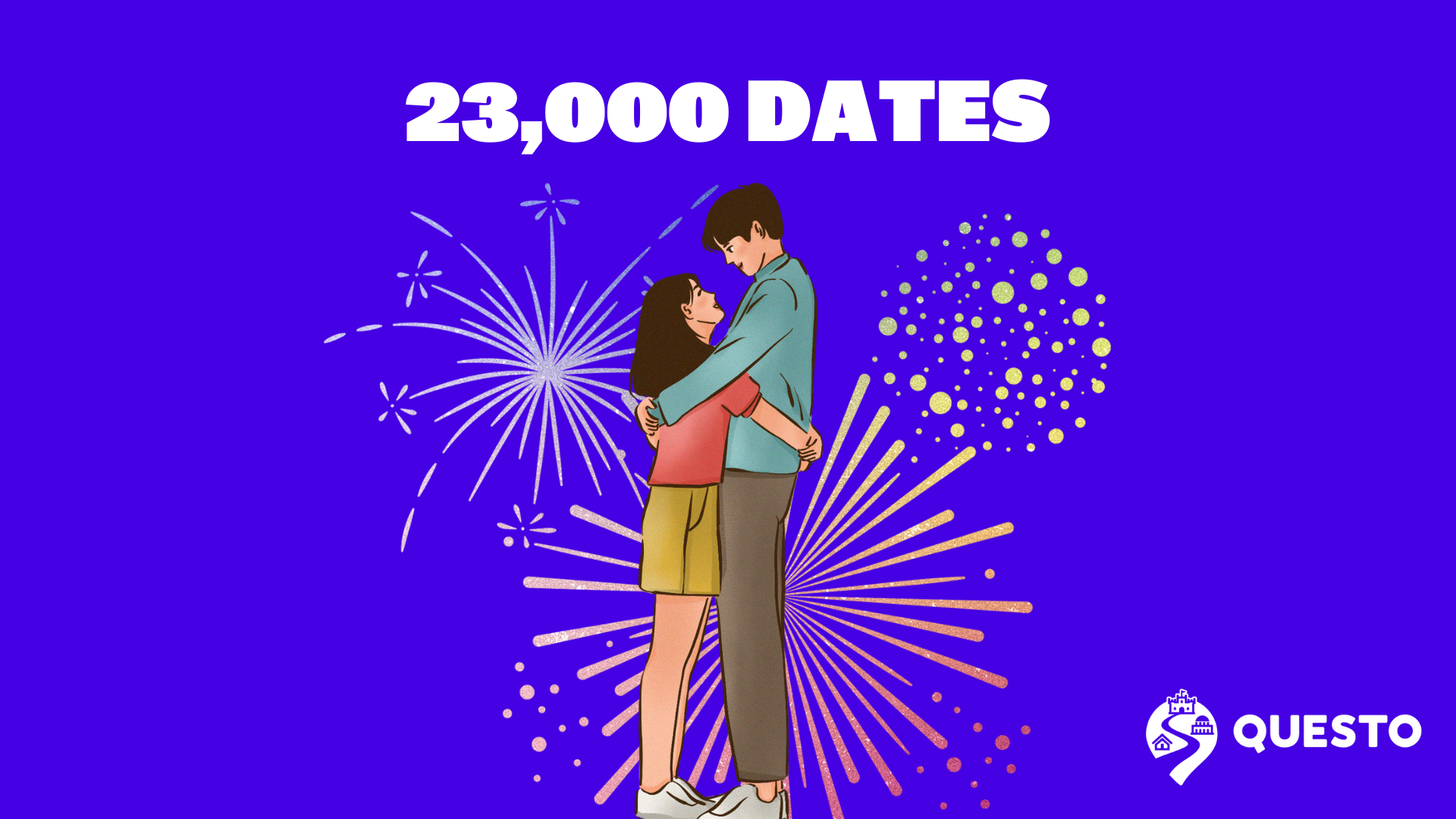 But it's not just about the games, as we were able to facilitate 23,000 dates in 2022, at least 5 of which resulted in proposals! So not only will you have fun playing our games but you might just find love, too.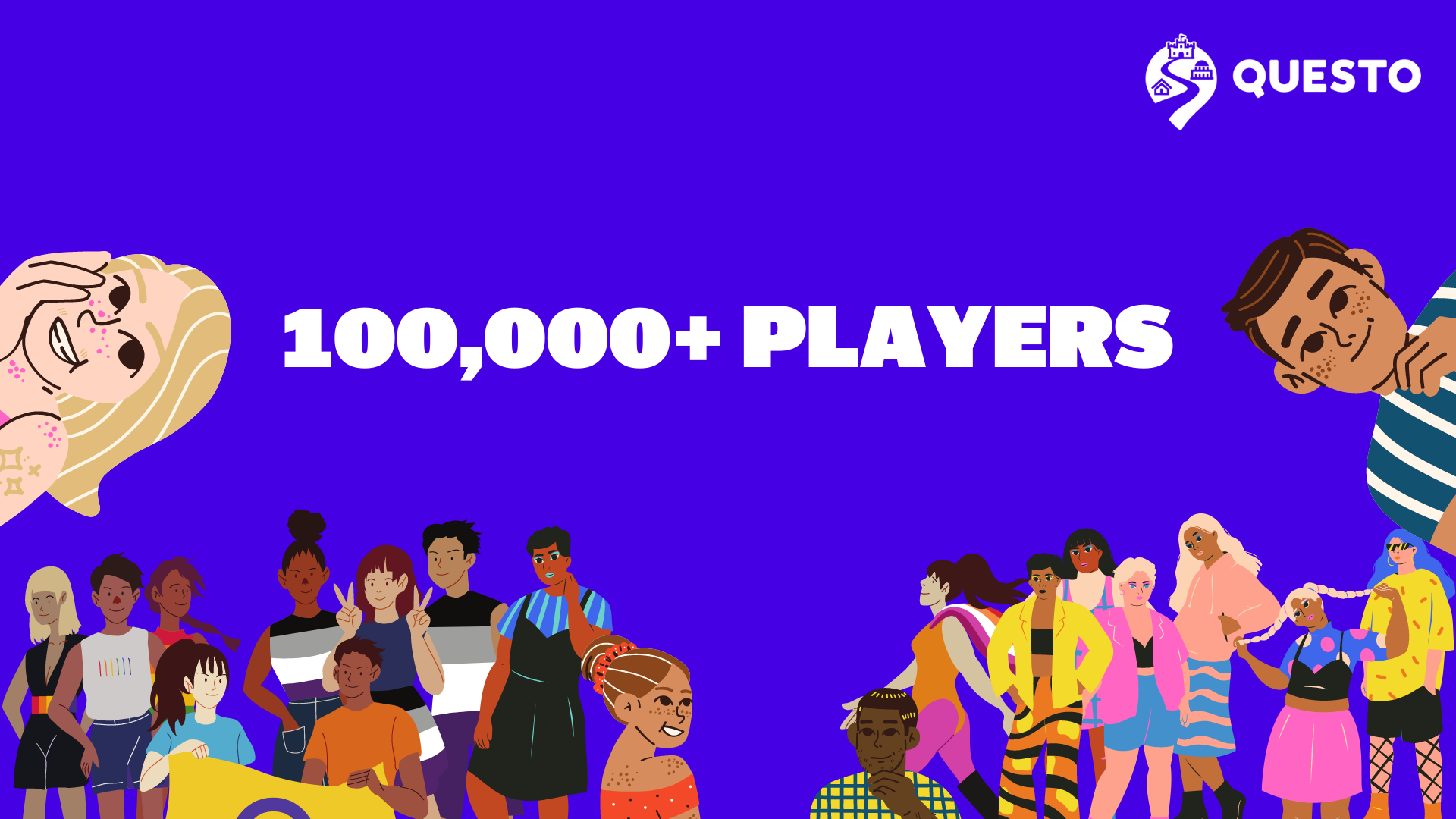 As players of Questo games, you're at the forefront of our mission to bring immersive and engaging experiences to people all over the world.
We're proud to have surpassed 100,000 players such as yourself in 2022, and we're excited to see that number continue to grow as we expand our offerings.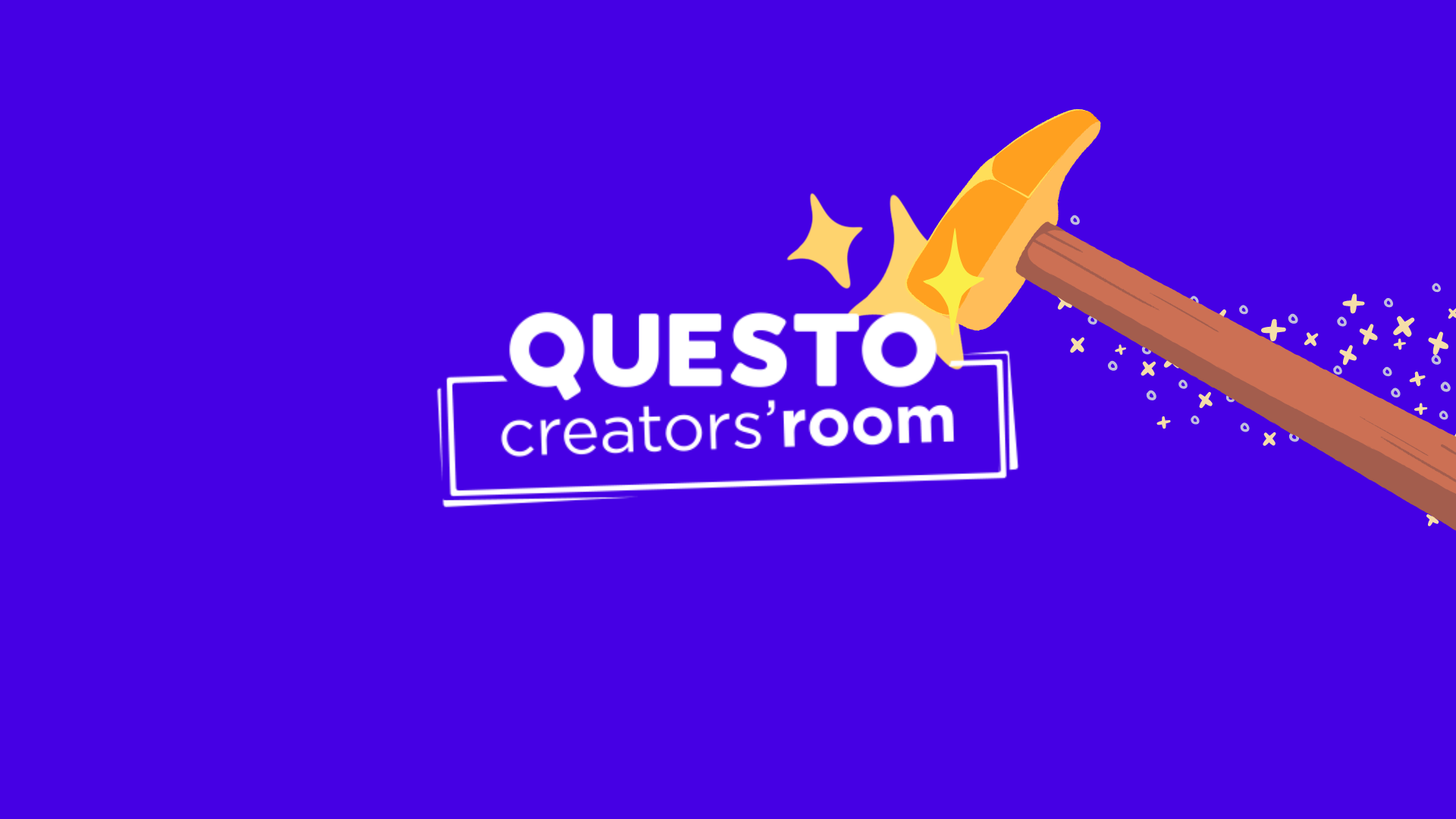 We're also thrilled to have such a diverse and talented community of creators building games on our platform. They're always coming up with new and exciting ideas, and we're constantly impressed by the level of creativity and skill they bring to their work.
With our tools and support, they're able to build games that are truly unique and engaging for you, and we're always excited to see what they'll come up with next.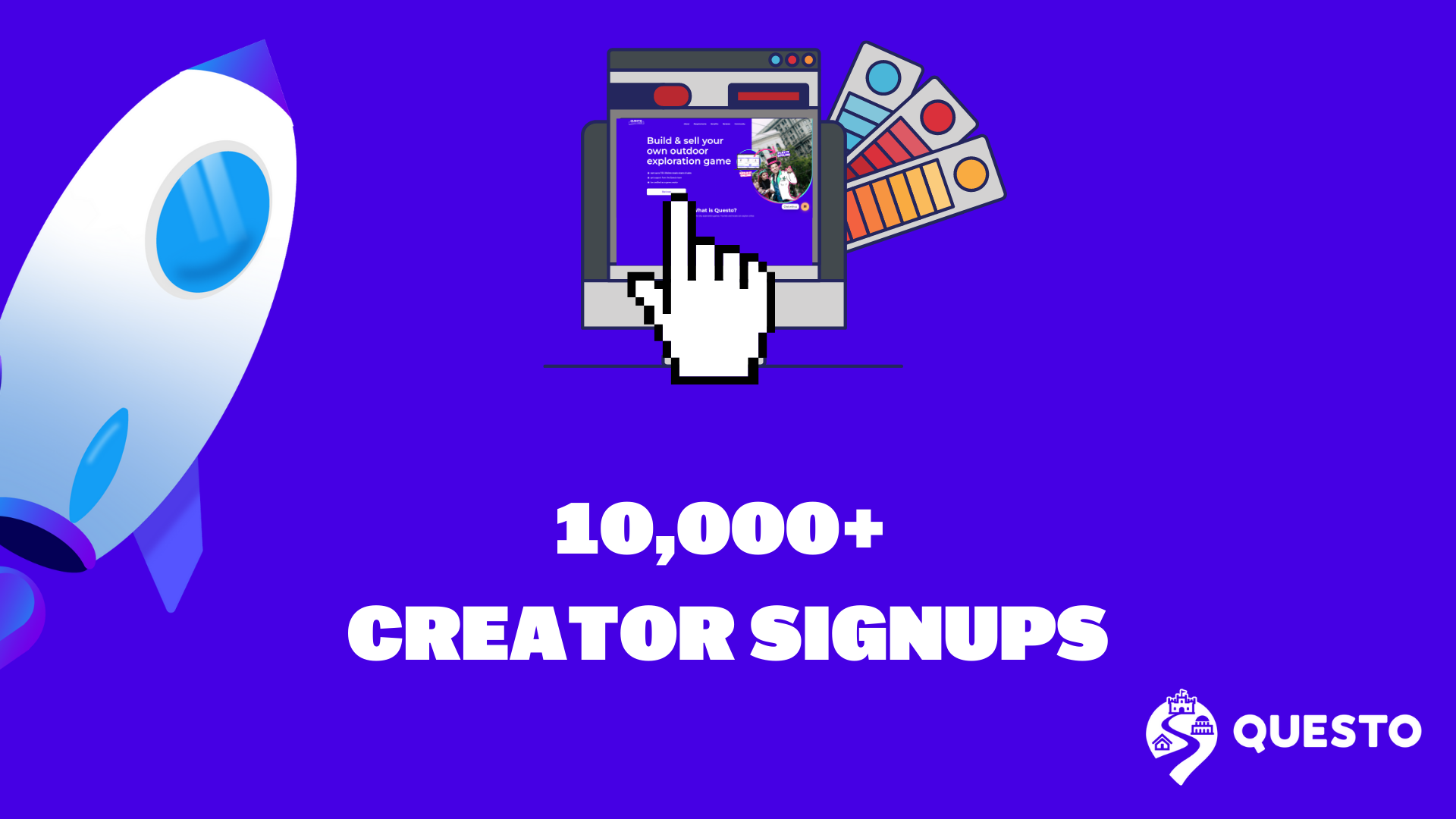 As a player, you can also take a shot at creating games yourself, with our user-friendly Creators' Room.
Over 10,000 creatives signed up this year alone! And, with the potential of negotiating with brands to create games on their behalf, who knows, you might just be the next big creator in the industry!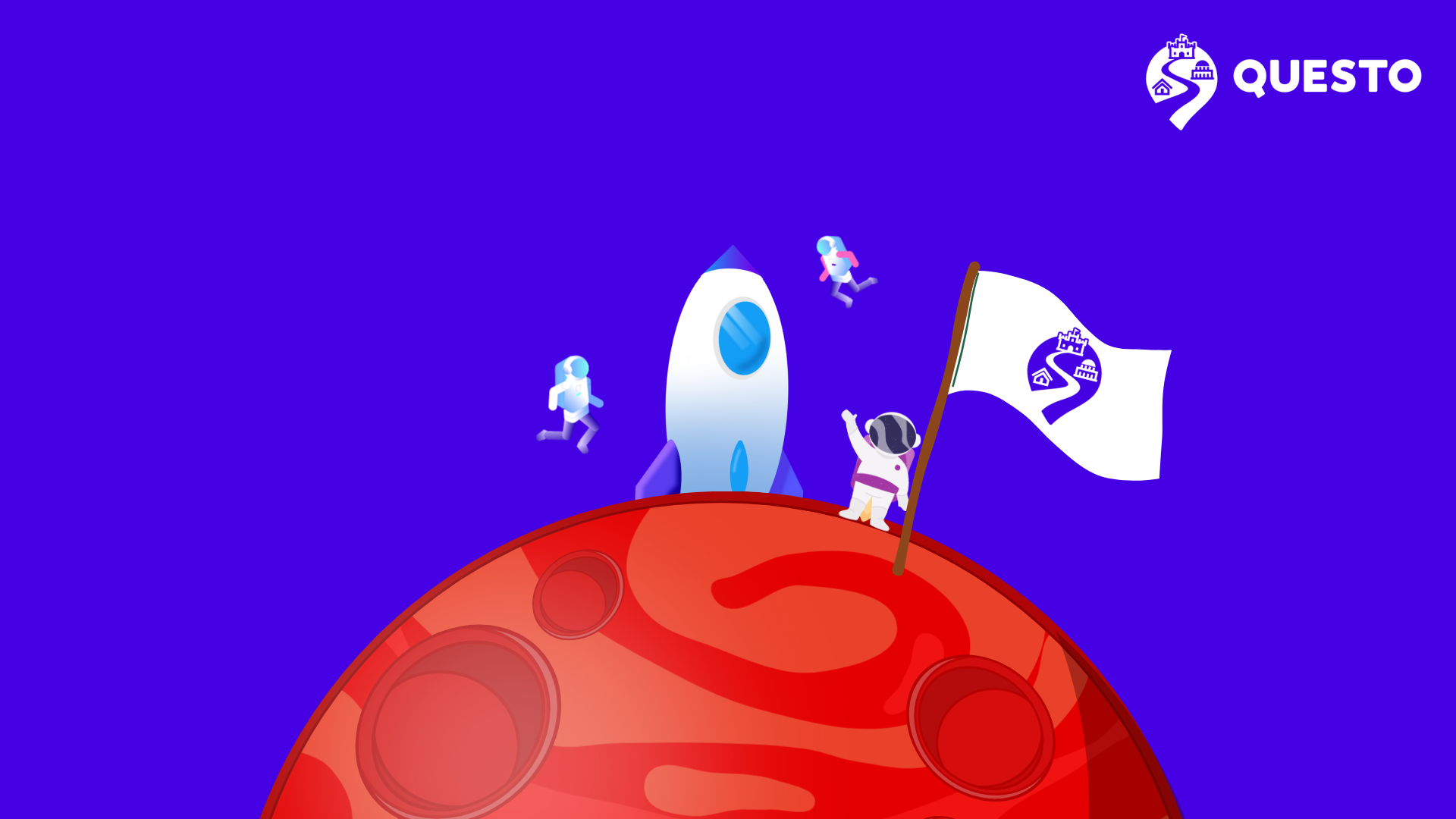 So, whether you're a seasoned Questo player or you're new to the game, we invite you to join us on this journey of discovery and adventure.
We're always looking for new players to join our community and help us push the boundaries of what's possible in the world of gaming. With this in mind, let's play (or build) a Questo game with friends and family today, and show them what all the fuss is about!
All the best for 2023!

Your friendly neighbourhood Questo team