Free Outdoor Activities in Las Vegas
Posted on Jun 23, 2022 by Questo Team
Did you know that Las Vegas has so many free outdoor activities? If you were postponing visiting this marvelous city because you heard it is not a cheap destination, do not think about it, you can find below five outdoor activities that are free and will make your stay more worth remembering.
Take advantage of this list, you have to opportunity to see amazing and free places and be the first to discover these jewels, that for sure your friends and family have not yet. Also, you can use that money to maybe, came back home with a big prize, nevertheless, we all know what the city is known for, so be smart with your money.
Having said all that, Las Vegas free outdoor activities are the best places to take Instagram photos and also a good way to get many likes and new followers, so each place gets a grade for the best instagramable place on a scale of 1 to 5 stars.
Make sure to read all of it to catch the most instagramable place and best free outdoor activities.
#1 The Park
Take a walk in The Park and experience all the expansive outdoor dining and entertainment the district has to offer with the most stunning color-changing fountain, waterfall, and a huge gorgeous lady statue, metal art, and plant life which is located between New York-New York and Park MGM.
You'll find loads of casual restaurants and bars, live bands, special events, and stunning art sculptures, note that at nighttime, The Park is meant for socializing, eating, kicking back, and enjoying the view. It lights up fantastically and is a picture-perfect location for you as a free outdoor activity in Las Vegas.
There are always plenty of free events going on in the park which adds to the brilliant atmosphere and plenty of seating and outside air conditioning too.
Instragramable: ***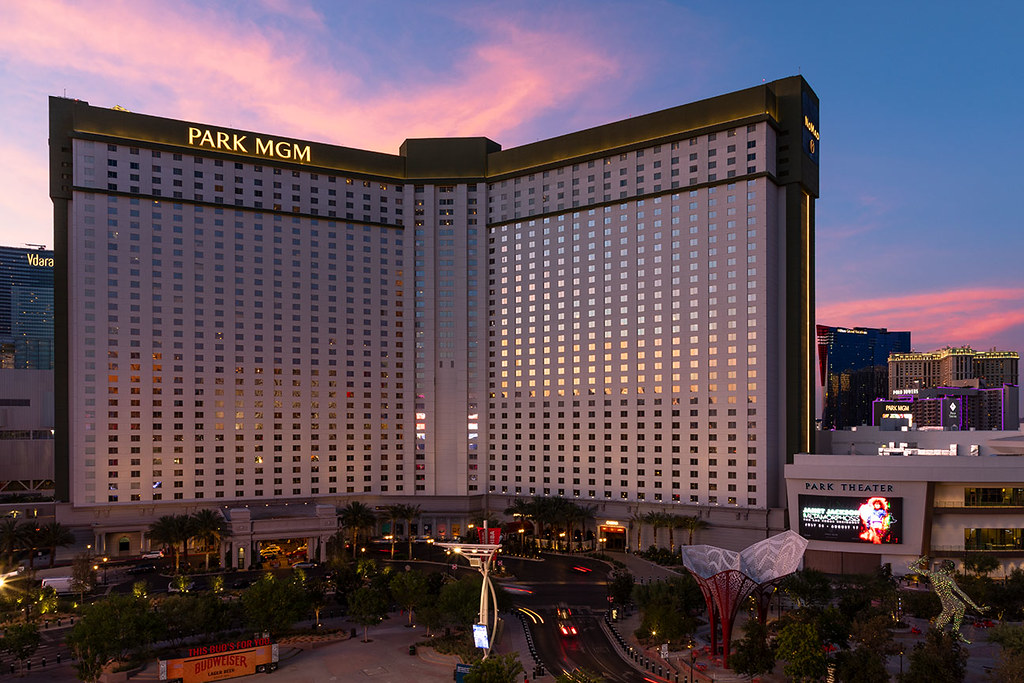 #2 Bellagio Fountain Show
This is a Las Vegas landmark even without the free aspect, you couldn't possibly visit Vegas without taking in the wonders of the spectacular choreographed fountain show in front of the Bellagio.
Weaves together lights, water, and music in front of Bellagio mesmerizes thousands of visitors a day and the water show is the scene of countless selfies, marriage proposals, and even weddings.
The show is four minutes long and combines pyrotechnics with the water and Game of Thrones custom score which uses elements of the theme song and soundtrack. Hardcore Game of Thrones fans will love spotting the Easter eggs sprinkled throughout the four-minute show as well as special appearances by The Knight King and Viserion.
The entire performance spans more than 1000 feet giving viewers an excellent performance from nearly anywhere in front of the Bellagio Fountains. Visitors to the Las Vegas Strip can enjoy the Bellagio Fountains daily at the intersection of Las Vegas Boulevard and Flamingo Road.
Do not miss this free outdoor activity in Las Vegas, the fountains start at 3 pm during the week and noon or 11 am on the weekends but run until midnight nightly, down below you can find the current schedule:
Saturdays & Holidays - 12:00pm to 8:00pm - Every 30 minutes
Saturdays & Holidays - 8pm to 12:00am - Every 15 minutes
Sundays - 11:00am to 7:00pm- Every 30 minutes
Sundays - 7:00pm to 12:00am - Every 15 minutes
Monday-Friday - 3:00pm to 8:00pm - Every 30 minutes
Monday-Friday - 8:00pm to 12:00am- Every 15 minutes
Instagramable: ****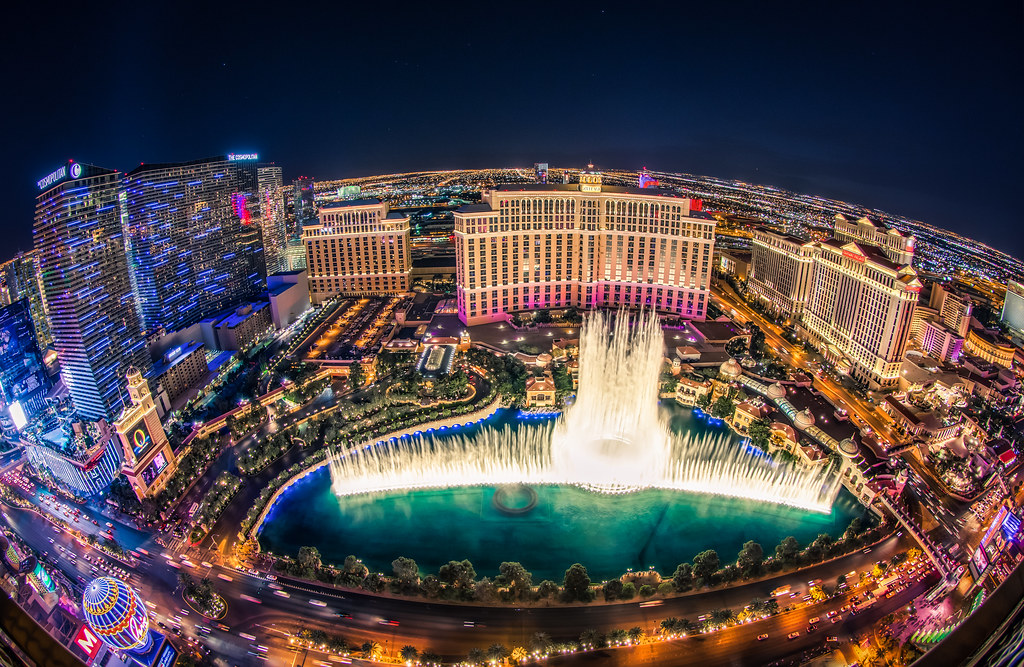 #3 Flamingo wildlife habitat
Did you know you can find beautiful wildlife in Las Vegas and visit this outdoor activity for free?
Experience a different type of wild at the Flamingo Wildlife Habitat. The serene garden atmosphere is the perfect place to spend some quiet time and get back to nature where you will find more than just the beautiful flamingos such as impressive Sturgeon, Koi, Albino Catfish, and turtles.
The lush outdoor space within the hotel grounds features a flock of Chilean flamingos along with parrots available for pictures, definitely a perfect place for Instagram pictures, and multiple water features with waterfalls, turtles, koi fish, swans, ducks, and more. Watch the habitat's two brown pelicans get fed at 8:30 a.m. and 2 p.m. daily, that will be a unique experience.
Instagramable score: ***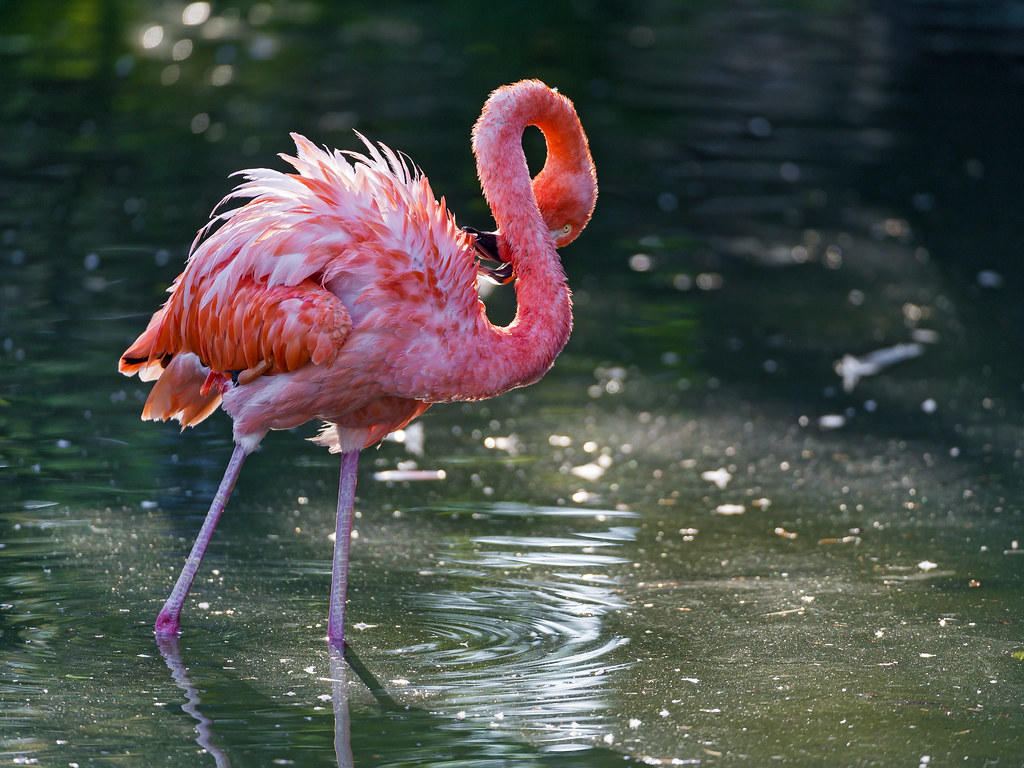 #4 Watch the lights of Paris sparkle
Some people say ~Why even travel if you can find everything in Vegas?!. One thing to do is watch the lights of the replica 541-foot Eiffel Tower at the Paris casino (weights more than just 5,000 tons of twisted steel).
Be fascinated by the sparkling moment as the exterior hosts a colorful show of twinkling lights every 30 minutes between dusk and midnight this is one of the best free activities in Las Vegas).
This is not official, but the marvelous show, coordinates with the Bellagio fountain shows across the street, and this can be one of those moments when time stops and you feel like you are in another world.
Instagramable score: ****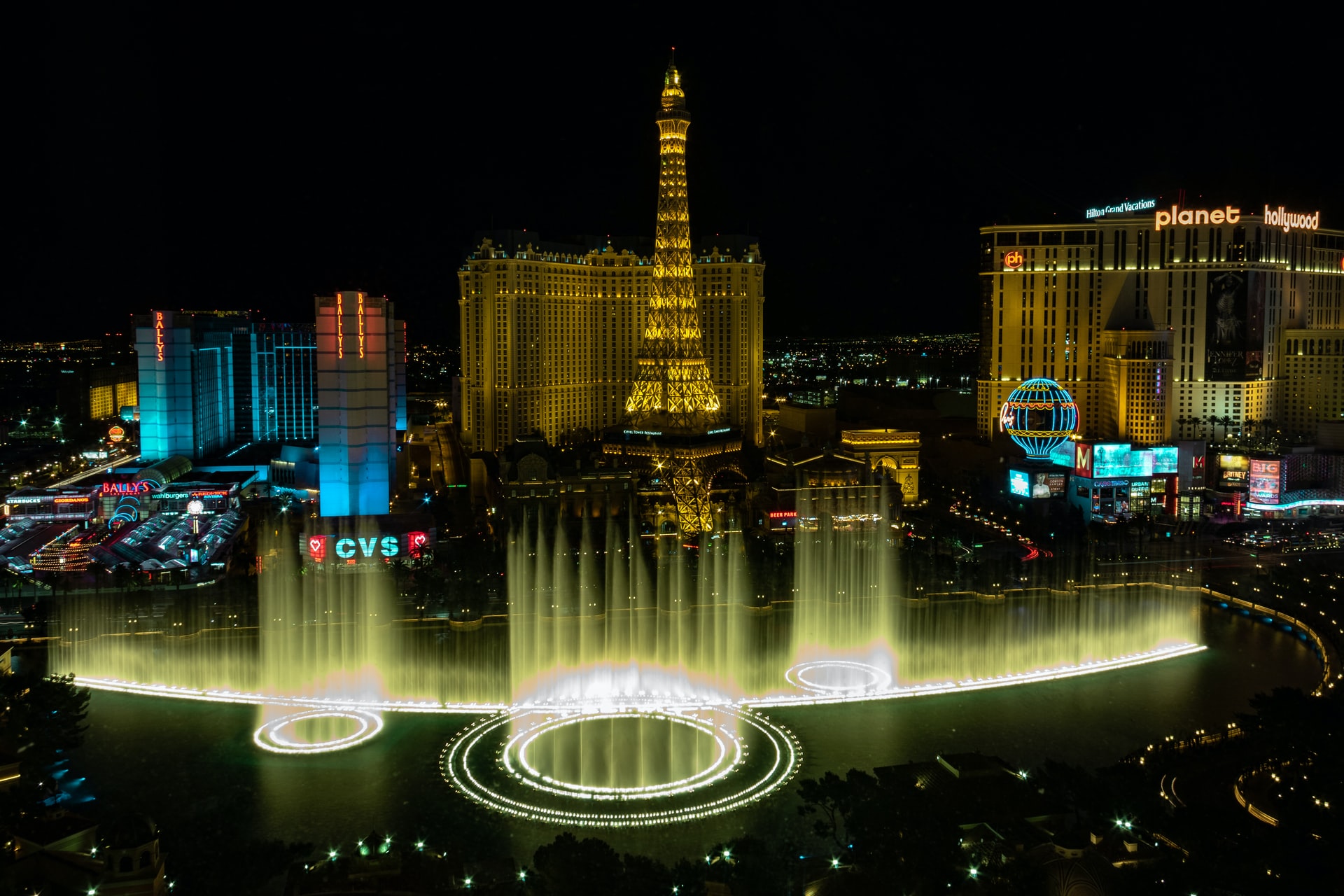 #5 Step into old-world Italy at St. Mark's Square
Renaissance-era of Venice is one of the most beautiful times that were lived on this planet and you can get a glimpse of that by stepping into St. Mark's Square is a centralized social hub in the heart of the Grand Canal Shoppes, as one of the best free activities in Las Vegas.
Do not forget to pose for a selfie in front of a larger-than-life LOVE sculpture and also historic sites are brought to life in St. Mark's Square, and new art installations are regularly added to showcase well-known artists from all over the world.
Digital displays showcase a new era of modern art and are amazed by the street performers, passing gondola rides, and as many historic architecture replicas this for sure is one of the best places and for sure the most instagramable place on this list.
Instagramable score: *****