Best Breakfast Places in London
Posted on Jun 8, 2022 by Questo Team
It doesn't matter if you are a tourist or a local. If you are in London and need a guide to the most hygge places, then you are in the right place.
If London is not on your list of cities you have visited, you should book a ticket to this cosmopolitan city. But be careful which city you go to, because (fan fact) there are 29 cities called London, spread all over the world.
But I'm talking about the capital of England, a city that hosted a few personalities that you didn't realize were born in this capital: David Bowie, Elton John, Emilia Clarke, Charlie Chaplin. But London has other treasures to offer: museums, art galleries, chic libraries, entertainment and fairytale buildings.
In this article, you can find five locations that will delight your sense of taste.
Enough with the mornings, you eat in a hurry, panicking so you don't be late for work. Or worse, you wake up too late and run straight to work without giving yourself a few minutes to enjoy breakfast.
But it comes down to this habit.
If you followed the recommendation and bought your ticket to London, it's time to indulge in a few days of pampering and enjoy a London dining experience.
Fact: London is a big city and there are so many good places to eat breakfast!


Old address: Jacob the Angel, 16 ½ Neal's Yard, Covent Garden, London, WC2H 9DP
New address: stay tune
Opening times:
Jacob the Angel is a super cozy place where you can get a coffee that goes perfectly with their pastries that are baked right there. Please take into account my recommendation and if you like it you can come back for lunch because they have dishes for this time of day as well.
The cafe was originally located in Neal's Yard, but they decided to relocate. Keep an eye on them and pay them a visit when they reopen.
Why go? To enjoy a creamy coffee and an appetizing dessert.

Avobar London
Address: 23 - 24 Henrietta Street, Covent Garden, London, WC2E 8ND
Opening times: Sun - Thu 10:00 - 21:00
Fri - Sat 10:00 - 22:00
It is certainly the place where all avocado lovers gather. If you prefer a super healthy and… green breakfast, Avobar has avocado cakes, benedict eggs, avocado butter pancakes (obviously) and avocado drinks or sandwiches. (You didn't expect it.)
Why go? If you like avocados.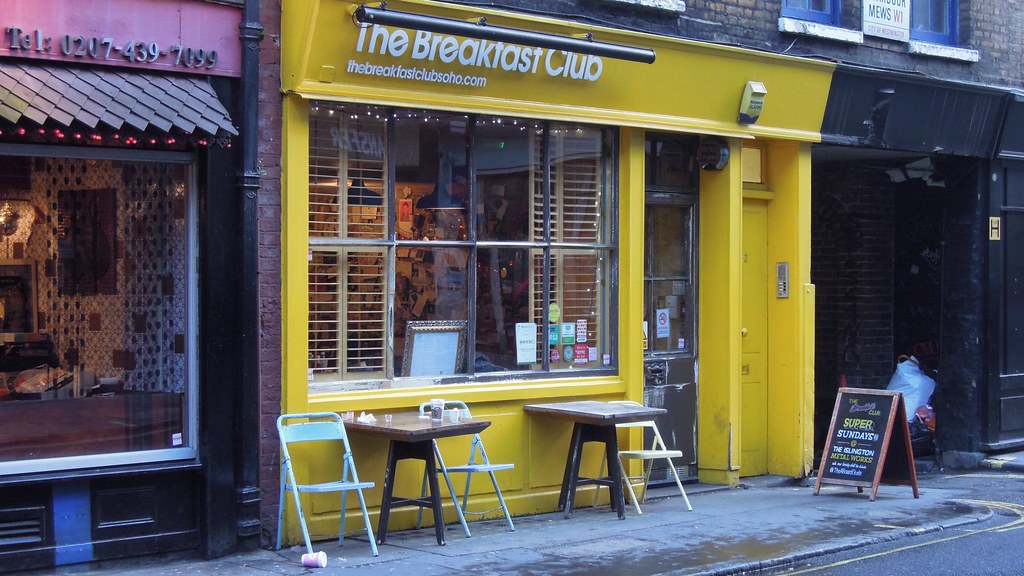 Choose the location and time you want to go and book the place.
https://thebreakfastclubcafes.com/bookings/
Inspired by The Breakfast Club Cars, this British retro restaurant serves a rich, typical London breakfast. Eggs, bacon, and stacks of pancakes that will last you all day long. It is without a doubt a funky and trendy place.
Why go? To treat your hangover.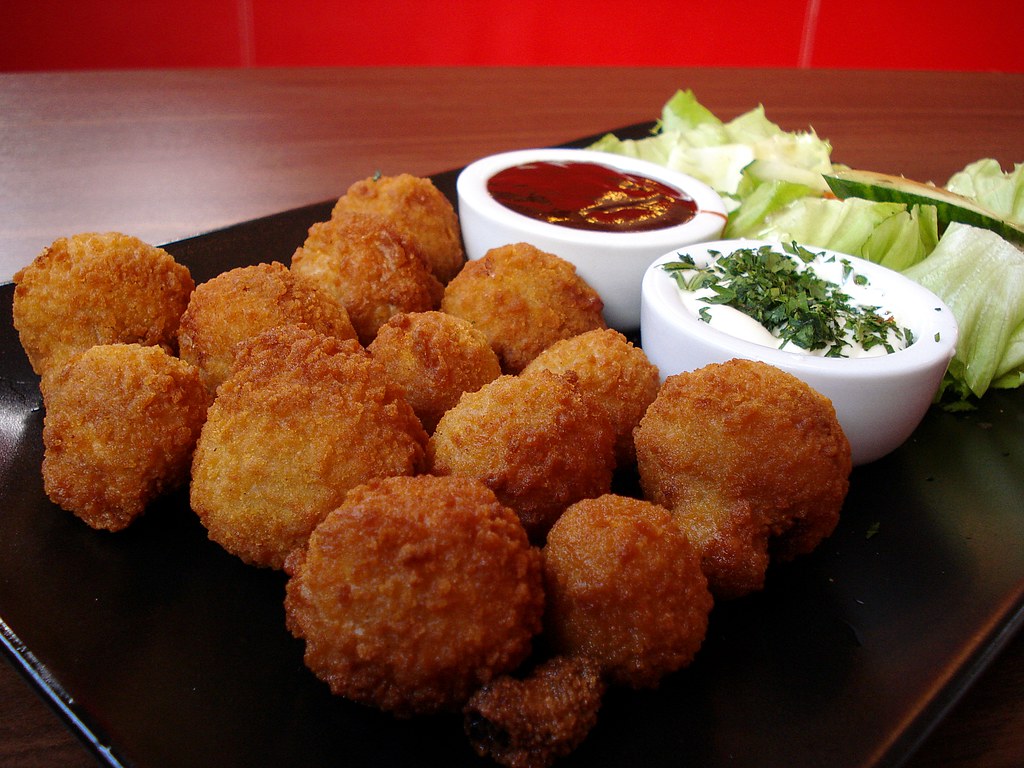 Address: 54-56 Great Eastern St, London EC2A 3QR, United-Kingdom
Opening times: Mon - Thu 12:00 - 15:15 17:00 - 22:45
Fri - Sat 12:00 - 23:00
Sun 12:00 - 22:30
A little diversity never hurts, so an Italian-inspired restaurant is on the list. The Trattoria style of the '70s has gained a reputation among Londoners thanks to its selection of sweet and savory dishes, served in a chic and instagramable dish.
Why go? For La Dolce Vita.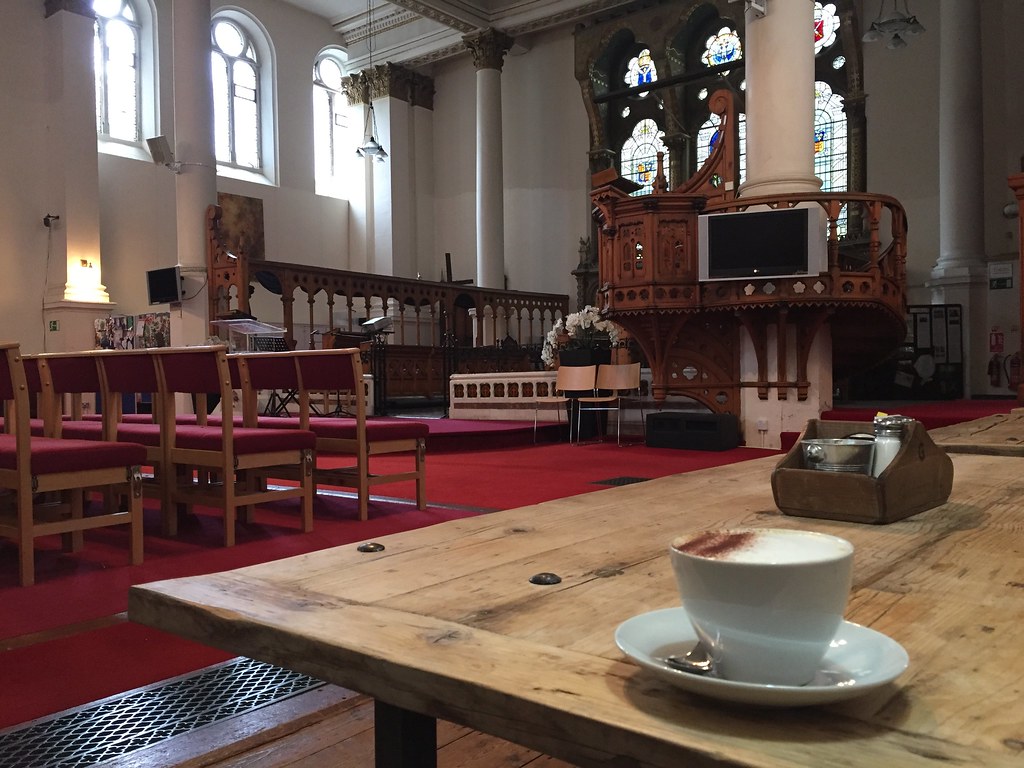 Address: St Mary Aldermary Church, Watling Street, London, United Kingdom, EC4M 9BW
Opening times: Mon - Fri 7:30 - 16:00
It's the perfect place if you want to escape the chaos of the capital one morning. You get affordable pastries, peace of mind and great architecture inside, because Host Coffee is a cafe inside St Mary's Church in Mansion House. I think it's a really different way to start your morning in London.
Why go? To be able to say you had breakfast in a setting like this.
The list ends here.
I hope you enjoyed the recommendations. I think this is the perfect way to start the morning and a good opportunity to plan your route for the rest of the day. Please find the link that takes you to the Questo routes.